What Are Stablecoins? Are Stablecoins a Good Investment?
April 15, 2022
Crypto World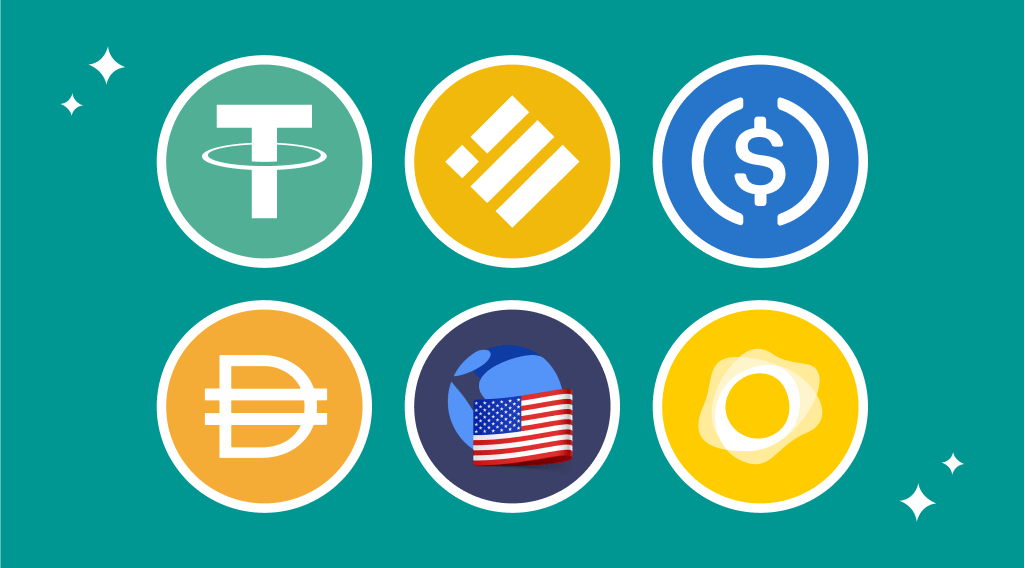 What are Stablecoins? Stablecoins are digital assets that are hard-pegged to a more common asset, such as fiat currencies or gold. Their key feature is relative stability. It is possible to conduct predictable calculations in them. Read more about stablecoins in the new StealthEX article.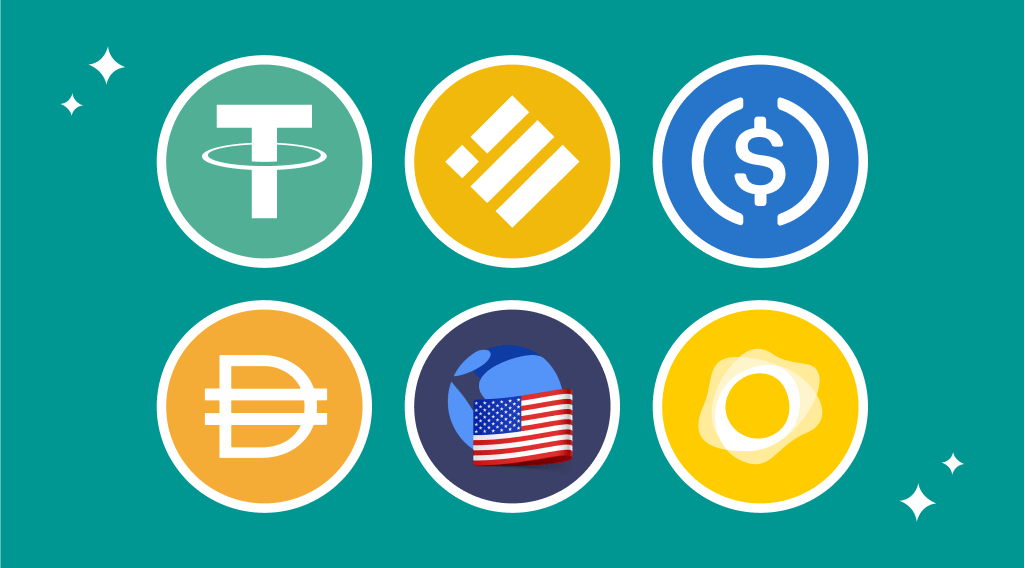 How Do Stablecoins Work?
Stablecoins Tied to Fiat Currencies
Stable coins tied to fiat currencies are the most common variety of stablecoins. Their value is usually backed by the most popular currencies (US dollar, euro, pound sterling, etc.). When converting such stablecoins, the organization that manages them exchanges fiat currencies for stablecoins. In this case, the equivalent amount of stablecoins is destroyed or withdrawn from circulation.
Tether (USDT), pegged to the US dollar, is the third-largest cryptocurrency by market capitalization and has a higher daily trading volume than any other cryptocurrency, including Bitcoin.
USD Coin (USDC) is also pegged to the US dollar and is gradually increasing its market share.
There are other stablecoins on the market backed by fiat currencies: XSGD is pegged to the Singapore dollar, EURS is pegged to the euro, Candy is pegged to the Mongolian tugrik, etc.
Stablecoins Tied to Commodity Markets
The value of these cryptocurrencies is backed by fungible assets such as precious metals (silver and gold), commodities (such as oil), or real estate. Often, such stablecoins are used for investment purposes.
Digix Gold (DGX) is a gold-backed token operating on the Ethereum platform. One DGX corresponds to 1 gram of the precious metal. The gold collateral is held in Singapore, where the reserves are audited every 3 months. DGX holders can exchange cryptocurrency for gold bullion in Singapore.
PAX Gold (PAXG), launched in September 2019, is a gold-backed cryptocurrency issued according to the Ethereum ERC-20 protocol. This digital asset is a project of the New York company Paxos developing blockchain infrastructure that underpins several cryptocurrencies. The gold backing of the token is controlled by the New York State Department of Financial Services (NYSDFS).
Stablecoins Linked to Cryptocurrencies
This type of stablecoin is backed by digital currencies, which leads to a high degree of decentralization since all operations are carried out through the blockchain.
In order to reduce the risks associated with high volatility, collateral is provided (most often in one of the fiat currencies), while the value of the collateral significantly exceeds the current value of the stablecoin.
There is an opinion that transactions in such stablecoins are safer and more transparent. To diversify risks, they can be tied to several cryptocurrencies. The most famous of these stablecoins is Dai, which is nominally backed by the dollar but is actually backed by the Ethereum cryptocurrency.
Not Tied to the Value of Other Assets
Stablecoins of this type have no collateral, their circulation is based on the trust of users. The stability of the exchange rate of such cryptocurrencies is determined by the issuer's intervention in the exchange rate formation process. With an increase in demand for a stablecoin, a currency is issued and distributed in the market, which causes a decrease in its value. When demand falls, the issuer buys back the stablecoin, which causes its value to rise.
An example of such a currency is Ampleforth (AMPL), which was launched at the end of 2018. The software algorithm underlying this stablecoin constantly controls exchange rate dynamics, supply, and demand volumes of cryptocurrency. If necessary, it buys and sells it to stabilize the exchange rate.
How to Use Stablecoins?
Stablecoins are most often used to fix profits, and maintain balance from drawdowns during price fluctuations of the main trading cryptocurrency. Large investors sometimes transfer their profits "overnight" into a stablecoin in order to continue trading without losses in the morning. In addition to the protective function, this type of digital asset is used to:
Everyday transactions.
Optimized recurrent payments and card-to-card transfers.
Cheap international transfers, for example, for foreign workers.
Local currency hyperinflation protection.
Increasing the speed and quality of cryptocurrency exchanges to reduce dependence on Bitcoin.
How Do Stablecoins Help When Working With Cryptocurrency?
On some exchanges, it is already faster and cheaper to trade through a stablecoin. And it takes time and additional checks to enter fiat money into the system.
Also, this type of digital asset allows you to diversify risks: while the price of BTC changes a lot, you can actually keep funds in euros or dollars.
The presence of stablecoins ensures the trust and acceptance of cryptocurrencies in general. Institutional investors use stablecoins, increasing the turnover of the industry as a whole, and increasing profitability for smaller investors. Plus, the more trust in cryptocurrencies, the easier it is to use them in the real world when buying goods/services.
Are Stablecoins a Good Investment?
Are Stablecoins Safe?
The impossibility of blocking funds is due to the decentralized nature of transactions (through the blockchain).
Universality and lack of geographical restrictions when using.
Low exchange rate volatility due to stabilization mechanisms.
Low commission for payment transactions due to the absence of intermediaries represented by banks.
High stability of peer-to-peer networks.
High level of confidentiality.
Ease of use.
Why Stablecoins Are Bad?
Lack of a legislative framework, regulatory bodies, official exchange procedures, dispute resolution mechanisms.
The impossibility of canceling transactions and returning funds in case of fraud or theft.
Deflation due to limited emission mechanism.
The possibility of hacking various components of the system.
Destabilization of the global financial system due to the emergence and wide distribution of stablecoins without the necessary system of global and national regulation.
Money laundering and their withdrawal from taxation.
The use of stablecoins for financial support of illegal activities.
In the context of cyclical fluctuations in the economy and growing market uncertainty, stablecoins can demonstrate significant volatility (if the value of the collateral changes dynamically).
Tightening the system of regulation of the issue and circulation of stablecoins, including a complete ban on their use.
What Is the Purpose of Stablecoins?
Ensuring a high level of anonymity.
Providing access to financial services without geographical or other restrictions.
Reducing the number of intermediaries in financial transactions.
Increasing the speed of transactions.
Building an innovative and decentralized financial system.
How to Invest in Stablecoin?
The process of buying stablecoins is no different from buying other cryptocurrencies. You can get stablecoins using crypto exchanges, P2P platforms, and exchangers.
Cryptoexchanges
The safest way in terms of protection against fraudsters is to buy stablecoins on a centralized exchange. Another solution could be to use decentralized crypto exchanges (DEXs) that do not store user funds. It must be remembered that for each operation on the DEX, a commission is charged for the specific blockchain on which it takes place.
Buying Stablecoins Via P2P Platforms
Various p2p platforms connect users who want to buy and sell stablecoins. On such sites, you can find a profitable offer for buying digital coins for rubles. The transaction takes place in two steps: first, the buyer sends the amount for which he wants to buy stablecoins, and then the seller sends the cryptocurrency to the buyer's wallet. In order not to lose money, you need to use only proven and reputable p2p platforms and merchants.
Exchangers
There are two types of cryptocurrency exchanges: online and offline. In the case of online exchangers, the user enters his data in a special form, receives the details for payment in rubles, makes a transfer, and receives cryptocurrency to his wallet. For their services, exchangers charge a commission of 3-10% of the transaction amount.
Now you know a little more about stablecoins. If you decide to join the crypto community, you can quickly and easily purchase cryptocurrencies on the StealthEX platform. StealthEX is a service providing non-custodial cryptocurrency exchanges. You do not have to create an account or disclose any personal information to use this platform. Moreover, users do not store the funds on StealthEX – the exchanges are performed wallet-to-wallet.
Just go to StealthEX. Open the «Buy» crypto window instead of the automatically loaded «Exchange».
Then select fiat currency and choose the cryptocurrency that you want to buy. For example, USD to BTC.
Enter your crypto wallet address.
Agree with the Terms of Service of StealthEX. When buying crypto for the first time you will need to confirm your identity and enter data requested by the Mercuryo system. Once all the provided information will be confirmed, you will be able to purchase crypto without passing this procedure again.
Send in the fiat and wait for your purchase to go though!

Follow us on Medium, Twitter, Telegram, YouTube, and Reddit to get StealthEX.io updates and the latest news about the crypto world. For all requests message us via support@stealthex.io.
The views and opinions expressed here are solely those of the author. Every investment and trading move involves risk. You should conduct your own research when making a decision.
You are more than welcome to visit StealthEX exchange and see how fast and convenient it is.
crypto
investment
stablecoin
Tether
USDT
Recent Articles on Cryptocurrency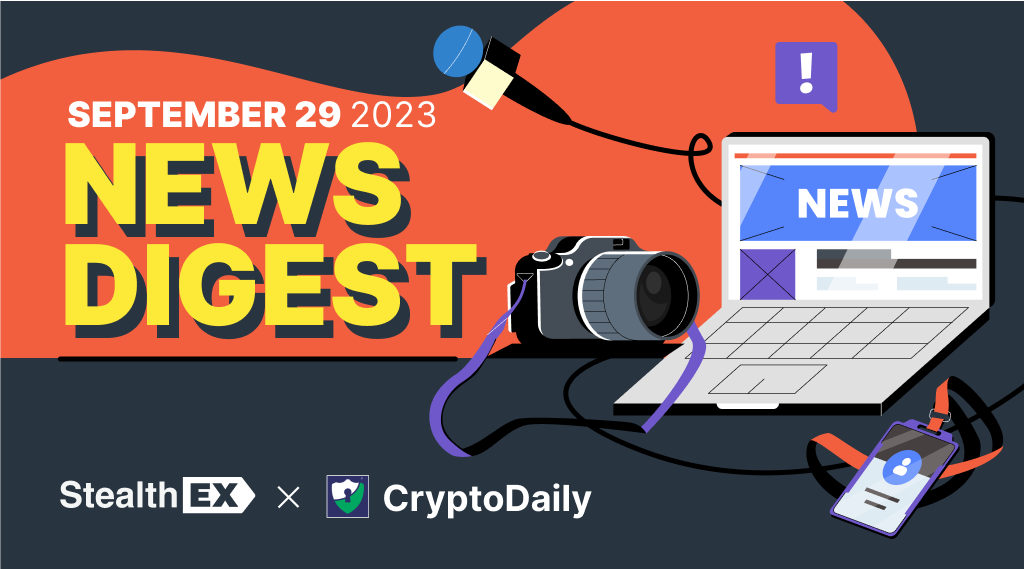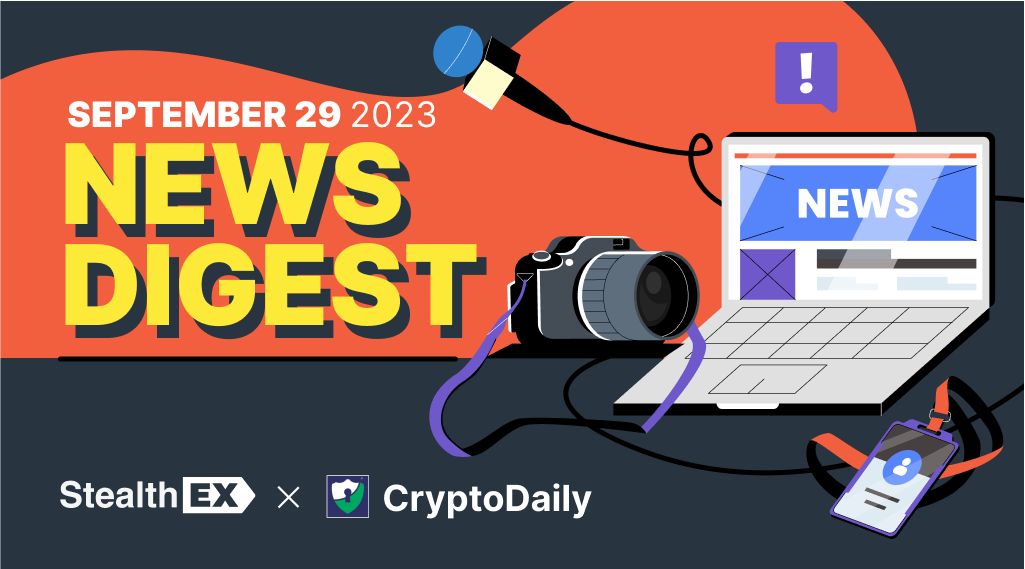 September 29, 2023
Crypto World
MicroStrategy, Coinbase, and MoneyGram Wallet in StealthEX x CryptoDaily Digest
MicroStrategy's new BTC buy, SEC scrutiny on Gensler, MoneyGram wallet, and Marathon Digital's invalid block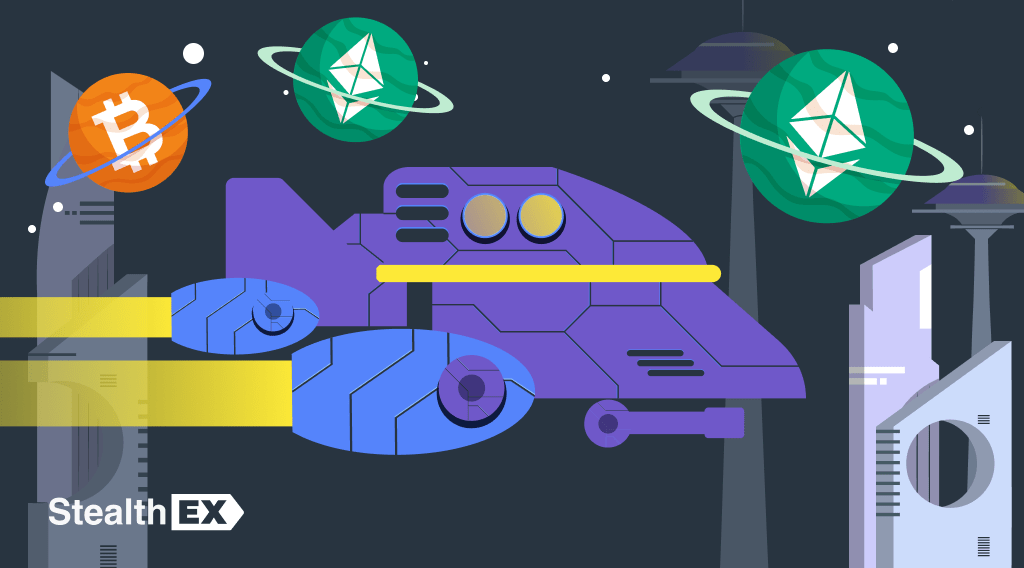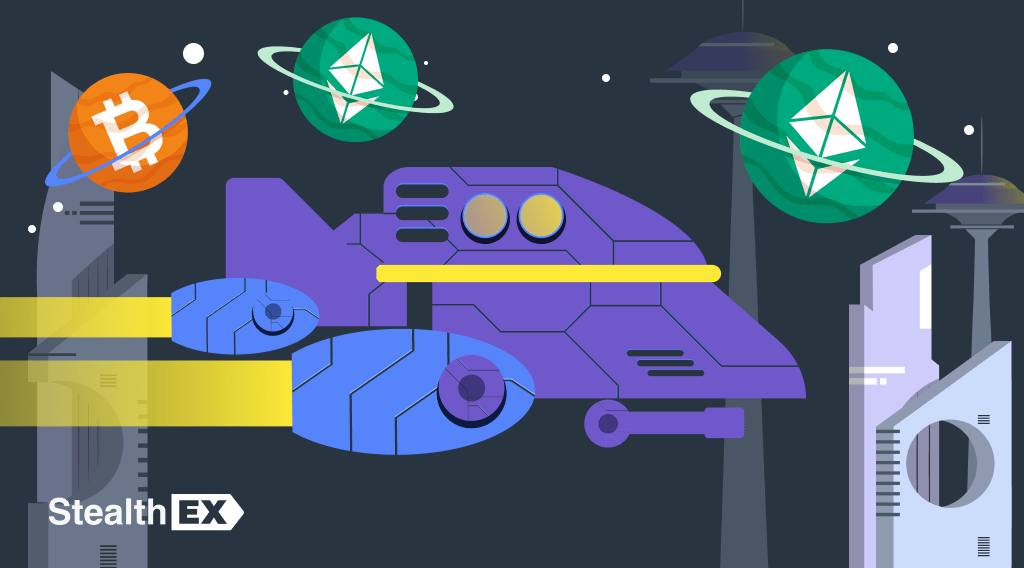 September 28, 2023
Investment
Future of Crypto in the Next 5 Years: Trends, Challenges, and Predictions
Navigating the future of crypto in the next 5 years: what can we expect from the cryptocurrency market in the…