Do You Want to Know What Altcoin Season Is?
December 12, 2019
Crypto World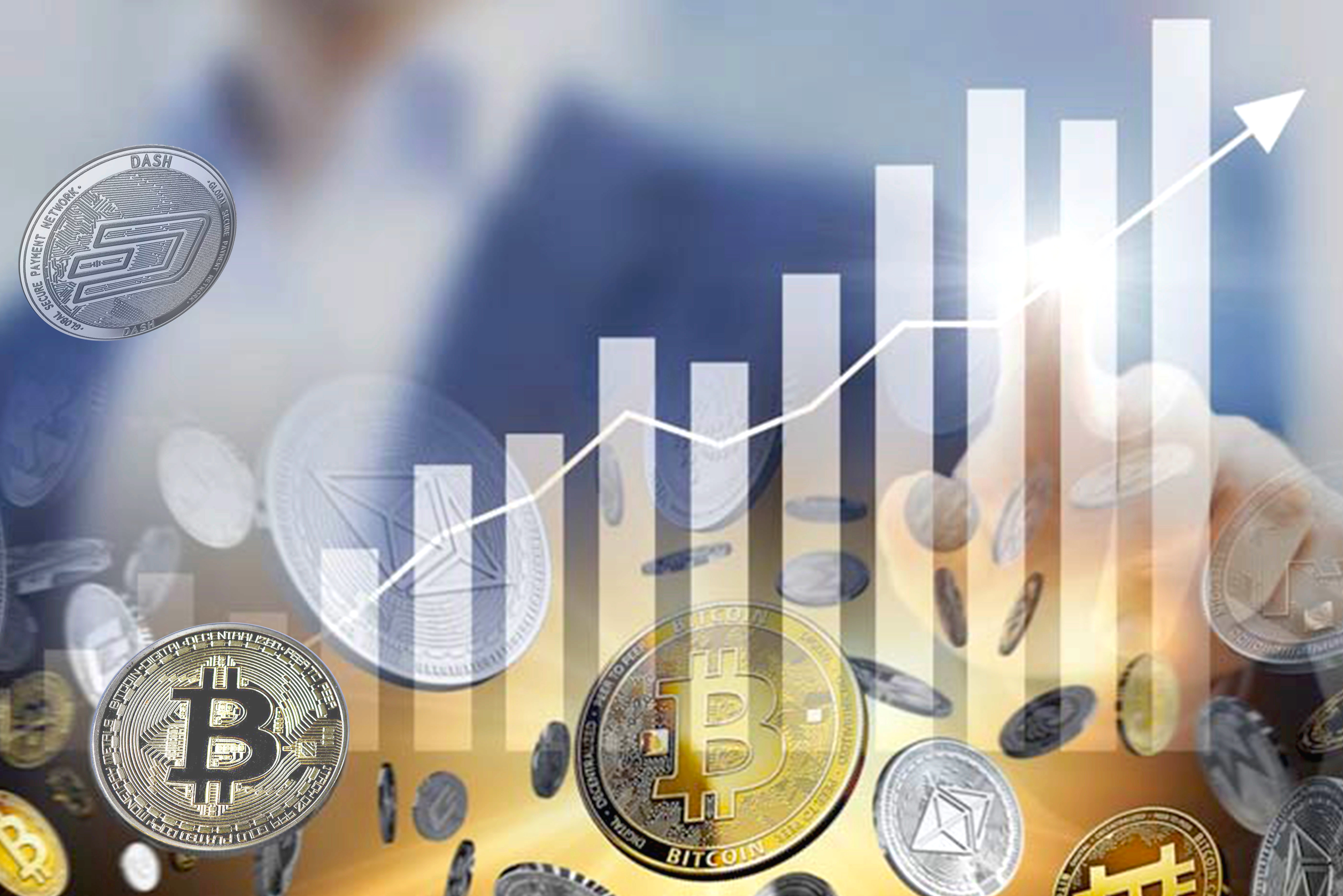 Since the success of Bitcoin, a great array of alternative coins (or altcoins) has been launched. Some altcoins are based on updated algorithms. Others target a particular audience. But most of the coins are still looking for the market fit. The cryptocurrency world is very young in comparison with other financial areas. Lacking historical reference and real valuation metrics, cryptocurrencies are not valued relative to each one's individual strengths and weaknesses. The main tendency is to value coins and associated projects relative to each other. Such practice leads to a really high correlation in market valuations that is based on observed market cycles in the first place.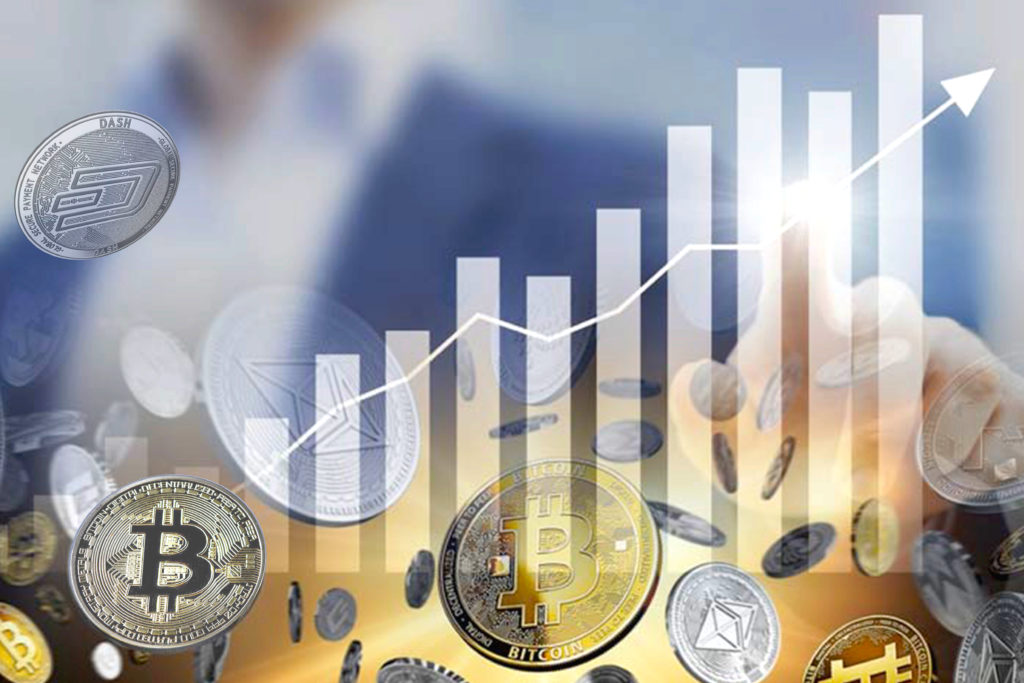 Bitcoin still dominates the market. Approximate Bitcoin share in the total crypto market is 70%. It is evident that Bitcoin is valued relative to all the other coins. So, Bitcoin market trends interfere with all altcoins and vice versa. One of these interferences is known as "Altcoin Season".
There have been two Altcoin seasons so far. Both major surges have been around the 10x run-up in Bitcoin value during the 2017 bull market. There were particularly strong increases for altcoins for significant periods of time. As a result, altcoins pulled back a good market share. It was some kind of crypto Christmas for altcoins investors.
Why does it happen?
Two altcoin seasons are not so much to evaluate the pattern. Cryptocurrency enthusiasts and analysts are still trying to find the signs or cues that will forecast the Altcoin Season with reasonable accuracy.
Currently, it seems there are 4 possible factors highlighting that Altcoin Season is coming:
Bitcoin is halved some time ago
Bitcoin dominates the market
Bitcoin reaches a new All-Time High (ATH)
There are plenty of new players in the market
Bitcoin halving
As you know, the supply of Bitcoin is limited. There can be mined 21 million Bitcoins and no more. So, the greater number of Bitcoins is mined, the harder it is to mine new ones. Miners need more time and resources to mine and the reward for the mined Bitcoin gets smaller.
The algorithm is that every 210,000 mined Bitcoin blocks, the reward for mining is halved. It is cut in half. There have been two halvings so far. Firstly, it went from 50 to 25 in November 2012. Then it fell from 25 to 12.5. The next cut of the reward will be in May 2020.
After the first halving the price of BTC skyrocketed, then crashed down. But even after the crash, the growth was about 2000% in comparison with the pre-halving price ($11 and $230).
The second halving was in July 2016. The Bitcoin price increased toward the end of the year. And in 2017, it was the largest crypto surge in history. In December of that year, we had a staggering 8.991% increase in comparison with a prev-halving price ($230 and $20.000).
We should consider unique variables that took place during each halving. Nevertheless, a new price surge is a possibility after May 2020.
Bitcoin dominance
The Bitcoin market dominance has its rises and falls. Once the Bitcoin share is blown out enough, people see this rise, catch the enthusiasm, and start looking for other opportunities to invest. The Bitcoin investments are transferred in altcoins whose prices show an explosive growth. That is how it was in January 2017 when Ethereum price suddenly reached $1400.
During 2019, most of cryptocurrencies showed an upward trend. However, the Bitcoin price stands in the core of this trend. Currently, the Bitcoin market share is about 70% — the highest level in more than two years. So there is a possibility that some altcoins will buck the trend and get some piece of the market back sooner or later.
Bitcoin new All-Time High (ATH)
All-Time High is the highest price that the coin has achieved. ATH is an evidence to suggest that the Bitcoin price is already high and the period of growth has finished. People hesitate to risk their assets and buy Bitcoin at the already high price. They also know that the growth of altcoins is usually behind the one of Bitcoin. So, they are more likely to invest in altcoins that forces even more significant growth of altcoins.
New market players
Many multi-million dollar Initial Coin Offerings (ICO) launched in 2017. Investors were really excited about new cryptocurrencies. Any of them feels like a candidate to become a new Bitcoin. That is another reason why Bitcoin dominance was waning during the year. Of course, altcoins surged pretty high in response.
Currently, the market has changed significantly. If you look at the 20 altcoins that were on the top 5 years ago, you may be a little frustrated. The top 20 list has changed. Many of that top 20 have passed away or gradually yielded their positions.
It is a great question now, what cryptocurrencies will surge in case of a new Altcoin Season. Will it be a rise of brand-new coins or a Renaissance for the old ones?
What are the results?
Altcoin Season and associated drops in Bitcoin dominance and price may lead for great short-term gains for altcoin investors.
In the long run, the results are not so positive. Since the last Altcoin Season, all major altcoins have lost value relative to Bitcoin. And the lesser is altcoin cap, the greater is the loss. The average fall has been about 70%.
Will Altcoin Season arrive any time soon?
Since it has not yet occurred this year, it has led many cryptocurrency enthusiasts to guess it's possible start date. There was a strong belief that Altcoin season will be in Fall 2019. Now, entering the winter, prices of most major cryptocurrencies decrease slowly and Altcoin Season is not here yet.
Nevertheless, a new Altcoin Season is still a possibility. Currently, the cryptocurrency market encounter a rather unique set of circumstances.
The Bitcoin halving is on its way.
Bitcoin is still dominating the market as never before.
There are some new worth projects ahead. For example, ICO of the Telegram Open Network (TON) has been postponed yet to be released next year. As company officials stated, the technology is ready, but there are things to smooth over with the U.S. Securities and Exchange Commission.
Mati Greenspan, a senior market analyst at eToro, tweeted that the Bitcoin dominance is now comparable to where it was before there was even a developed market for altcoins. And added that it is hard to imagine the Bitcoin share to rise even more. This means the Bitcoin market share is already in the groove. Such behaviour is one of the factors of the coming Altcoin Season.
Jeff Dorman, who is certified by the CFA Institute, disagrees. He says that it's high time to stop waiting for the Altcoin Season. The cryptocurrency market is way more developed than it was in during the last Altcoin Season in 2017. Jeff Dorman is convinced that the term is outdated. Nowadays, a price surge is not likely to happen for the sake of altcoins themselves. But it is still possible for altcoins that are based on projects or platforms that actually work.
In the main, whatever happens in the cryptocurrency market, you can always exchange your coins using StealthEX. Just go to StealthEX.io and follow these easy steps
✔ Choose the pair and the amount for your exchange. For example BTC to ETH.
✔ Press the "Start exchange" button.
✔ Provide the recipient address to which the coins will be transferred.
✔ Move your cryptocurrency for the exchange.
✔ Receive your coins.
Follow us on Medium, Twitter, Facebook, and Reddit to get StealthEX.io updates and the latest news about the crypto world. For all requests message us via [email protected]
December 12, 2020
altcoin
altcoin season
altcoins
Bitcoin
cryptocurrency
Recent Articles on Cryptocurrency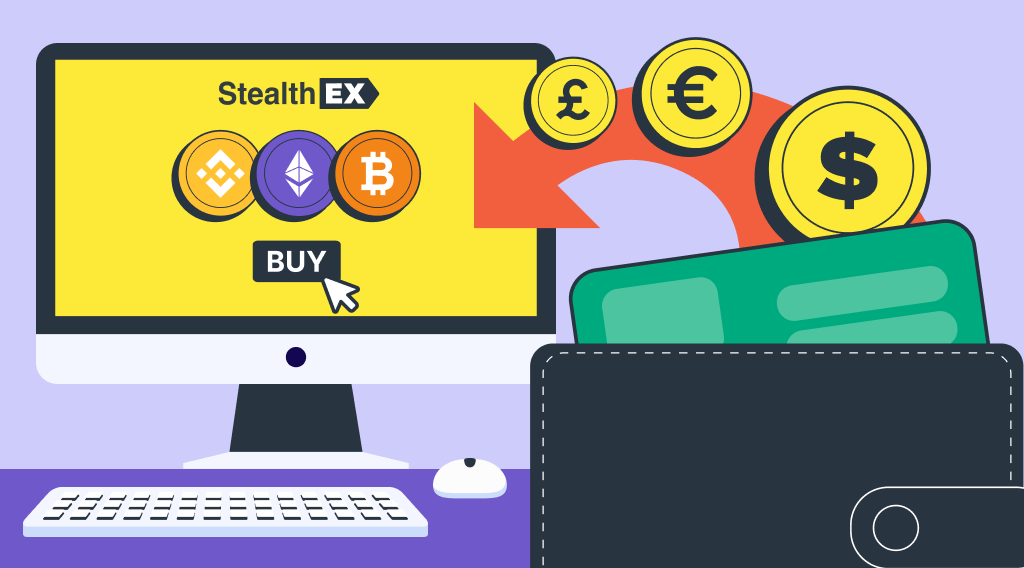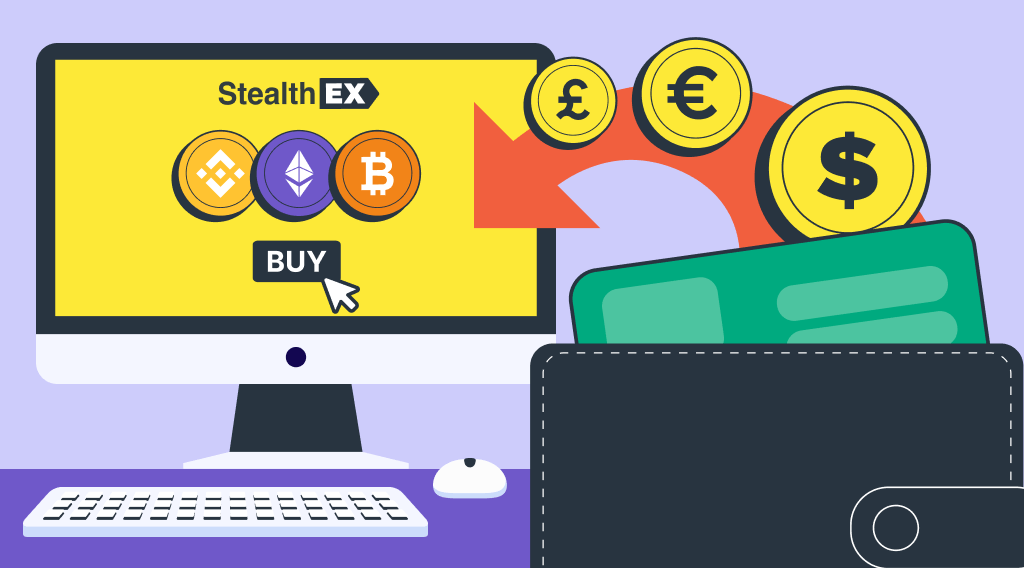 March 29, 2023
Our News
Buy Crypto with Credit Card: Fast & Easy on StealthEX
Buy crypto with a credit card on StealthEX: a secure, user-friendly platform for seamless and convenient transactions.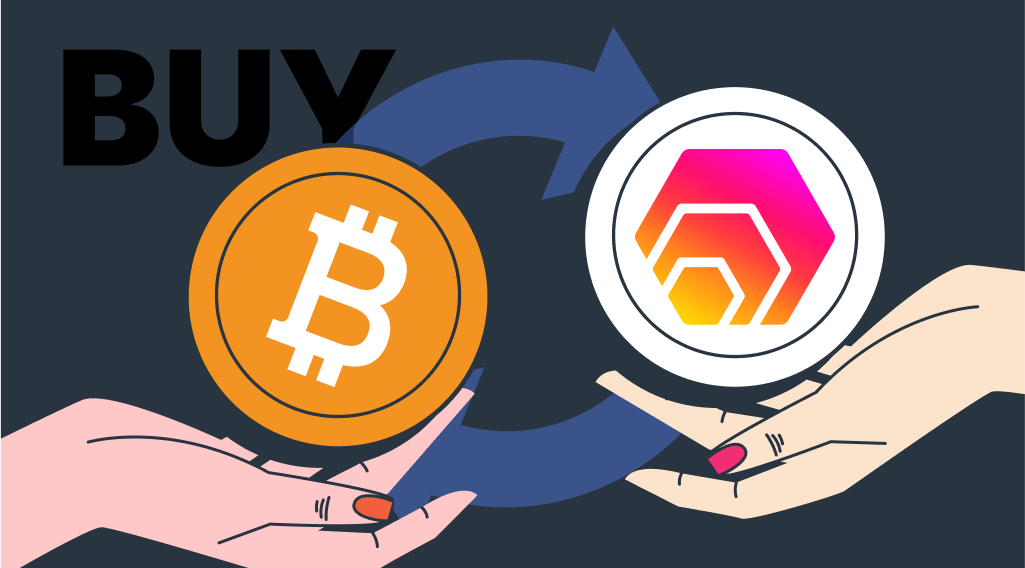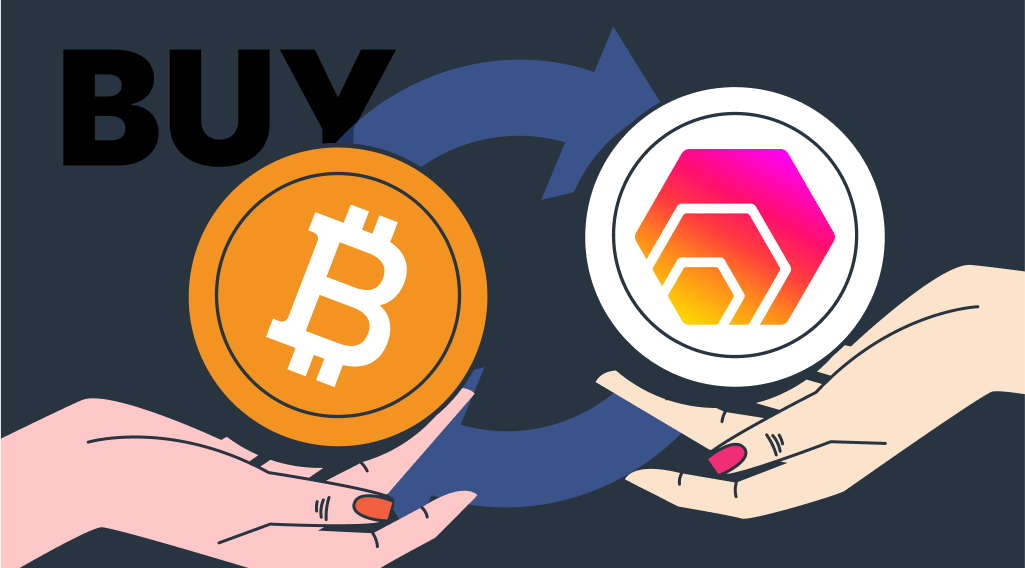 March 28, 2023
How to Buy
Where and How to Buy HEX Coin: A Comprehensive Guide
Learn to buy HEX coin effortlessly with our guide, exploring its background, benefits, and potential as an investment.