What Is APE NFT Coin?
March 23, 2022
Crypto World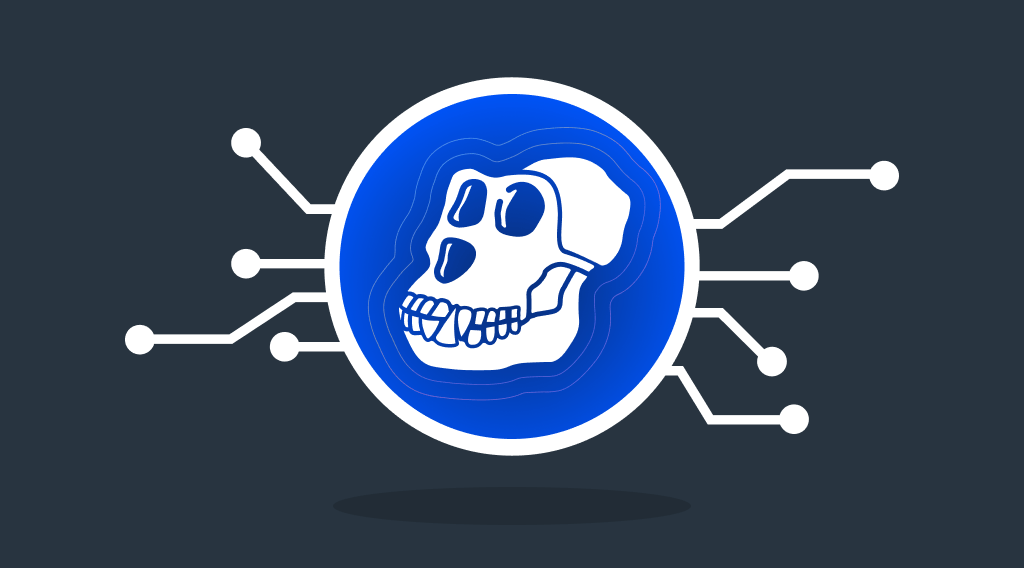 After being listed on all the major exchanges, ApeCoin attracted the attention of the whole world. The market capitalization of the token has grown from zero to $4.152 billion, and its price has increased by 100% (at the time of writing). We offer our readers a brief overview of the APE NFT coin in the new StealthEX article.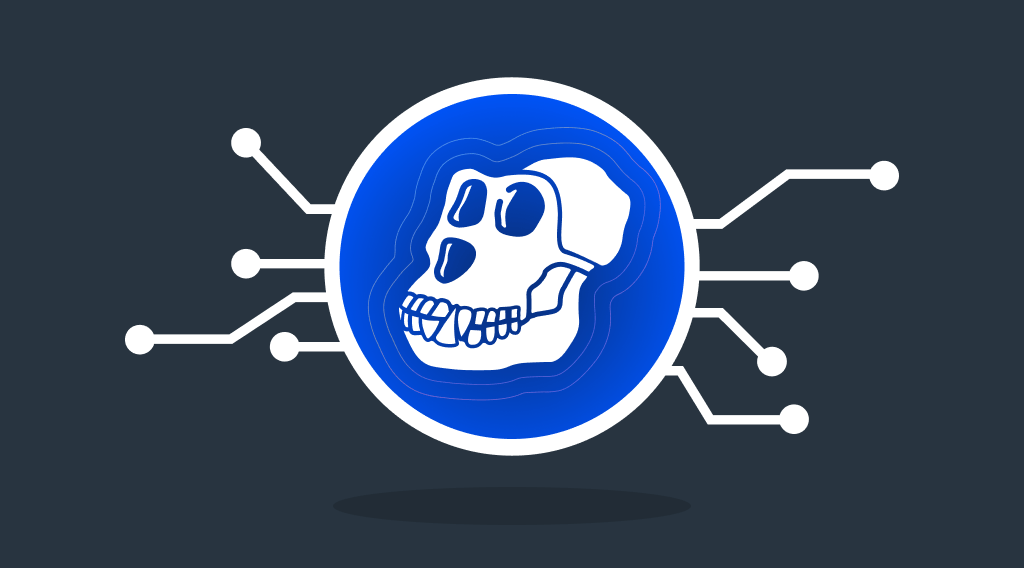 What Is a Bored APE NFT?
Bored Ape Yacht Club is one of the most successful and famous NFT projects currently in existence. It is estimated at $5 billion. This exclusive and glamorous club is popular with celebrities such as Paris Hilton and Justin Buber. The club badge is a comic book-style "bored monkey". The elite nature of the club is evidenced by the high membership fee of $250K, which the applicant must invest in NFTs.
The number of non-fungible tokens issued by the club has exceeded 10K and is constantly growing. The creators of the project can boast that their lot was sold at Sotheby's for $24.4 million, and one of the monkeys has appeared on the cover of Rolling Stone magazine.
A veil of secrecy shrouds the club: neither the number of its members nor the number of founders is known with certainty. It is believed that there are four founders. Only two of them are known by the name: they are Wiley Aronov and Greg Solano. However, the club's valuation of five billion indicates that among its members are the bigwigs of the financial world.
If we talk about the commercial activities of the club, much more is known here. Yuga Labs is actively developing and recently, among other things, acquired intellectual property rights to Meebits and CryptoPunks.
Now the creators of BAYC are looking to expand their sphere of influence. In February, they created a dating service for NFT holders, and in March they launched their own cryptocurrency.
ApeCoin Crypto
A new token from Bored Ape Yacht Club was named ApeCoin (APE). Interestingly, Yuga Labs, owned by the creators of NFT monkeys, is trying to distance itself from Ape crypto. The latter will be managed by the decentralized organization ApeCoin DAO, which ApeCoin owners can join.
The ApeCoin DAO includes Reddit co-founder Alexis Ohanian, FTX spokesperson Amy Wu, Sound Ventures director Maaria Bajwa, and Animoca's Yat Siu and Horizen Labs' Dean Steinbeck. None of them is an employee or a manager of Yuga Labs.
In addition, the owners of BAYC have created a fund called the APE Foundation that will supervise the work of the organization. Its members will be re-elected every six months. APE Foundation will make the key decisions related to ApeCoin, but token holders will also be able to participate in discussions.
Initially, ApeCoin was supposed to be just an in-game currency. However, now the creators are positioning the token as a universal tool for all products and services. They suggest using it to "create a decentralized community at the forefront of Web 3.0", in particular for gaming and commercial transactions. It should be the main asset for the BAYC ecosystem and future projects of Yuga Labs.
The emission of the Ape token is one billion units. Coins have already been distributed among investors and other participants. Yuga Labs received 9.75%, the four founders received 8%, various startup participants received 14%, and the Jane Goodball Legacy Foundation will get 6.25%. Funds from the sale of new cryptocurrency will be spent on various activities, such as the NFT market and blockchain games development.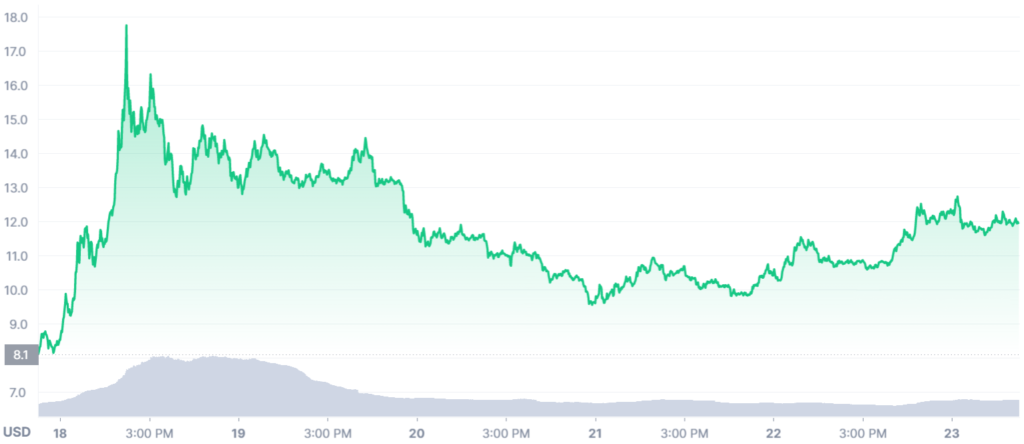 Out of total supply, 15% have been given to BAYC and MAYC NFT holders. They will most likely try to cash out as soon as they can, so the price will drop if supply exceeds demand. At the time of writing, the price is $11.99 per coin.
Therefore, it is wiser to stay on the sidelines for now and continue to watch the price movement until it hits the bottom. Some analysts believe that a price below $6 per Ape coin will be a reasonable purchase. But don't take this as investment advice, it's just a possibility.
How to Buy Apecoin?
ApeCoin has been listed on many crypto exchanges, but the best platform for acquiring an asset is StealthEX, a custody-free crypto exchange. It provides the opportunity to convert over 400 cryptocurrency assets limitlessly, without having to register, and with no extra or hidden fees.
Just go to StealthEX and follow these easy steps:
Press the "Start exchange" button.
Provide the recipient address to which the coins will be transferred.
Move your cryptocurrency for the exchange.
Receive your coins.

Conclusion
Is Ape cryptocurrency useful? For now, it appears to be a token for the NFT community. However, given the rate at which the community is growing, it could have numerous use cases. Even in the cryptocurrency space, the concepts of Web 3.0 and NFT are relatively new and BAYC has proven to be successful in this segment. The goals of the project are ambitious. It has already become a major player in the non-fungible token industry and further growth can be expected.
Follow us on Medium, Twitter, Telegram, YouTube, and Reddit to get StealthEX.io updates and the latest news about the crypto world.
Don't forget to do your own research before buying any crypto. The views and opinions expressed here are solely those of the author.
You are more than welcome to visit StealthEX exchange and see how fast and convenient it is.
APE
ApeCoin
cryptocurrency
NFT
non fungible token
Recent Articles on Cryptocurrency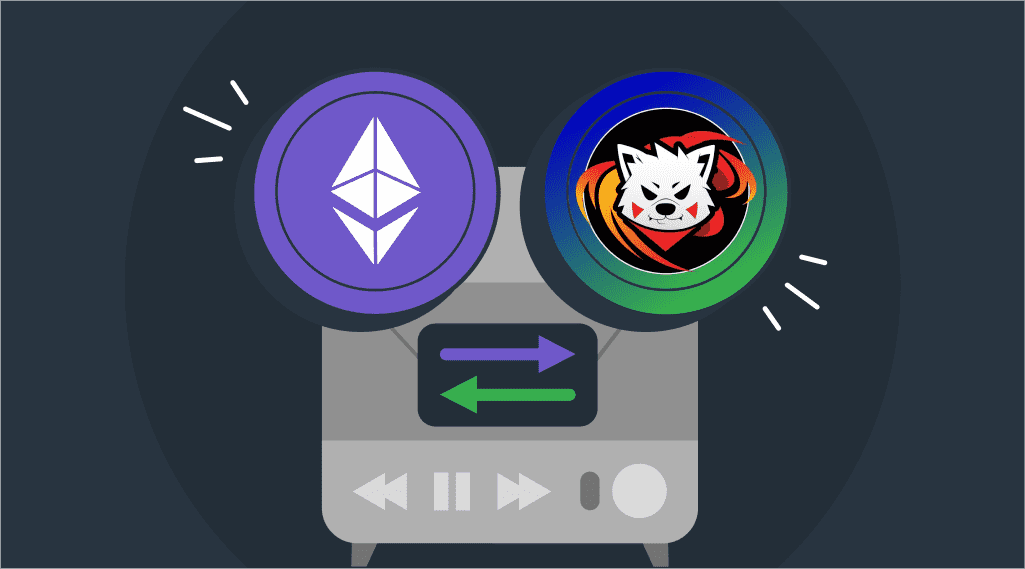 December 6, 2022
How to Buy
$KIBA Coin: Where and How to Buy Kiba Inu Coin? 
Full beginner's guide on how to buy Kiba Inu coin $KIBA with no extra fees!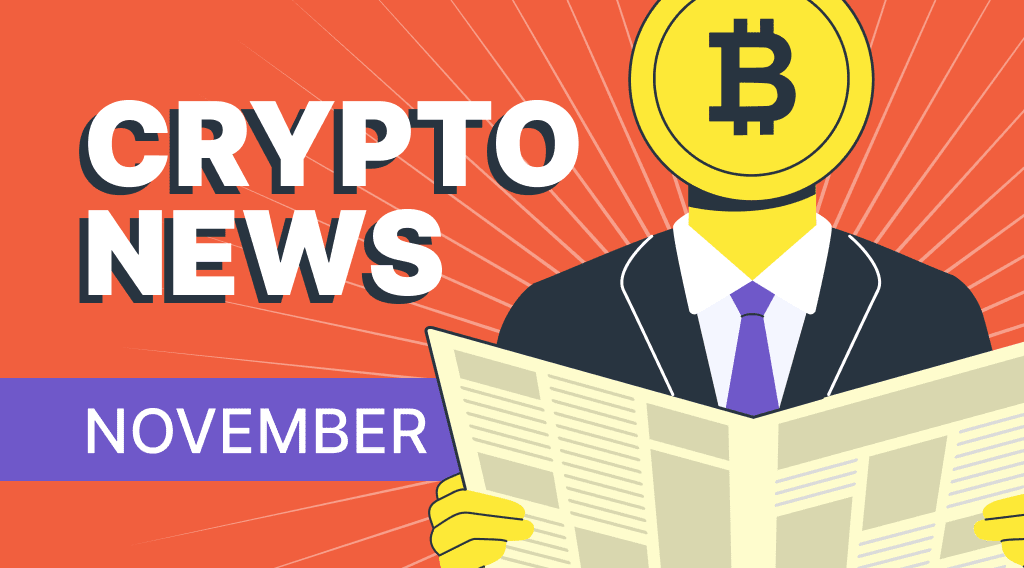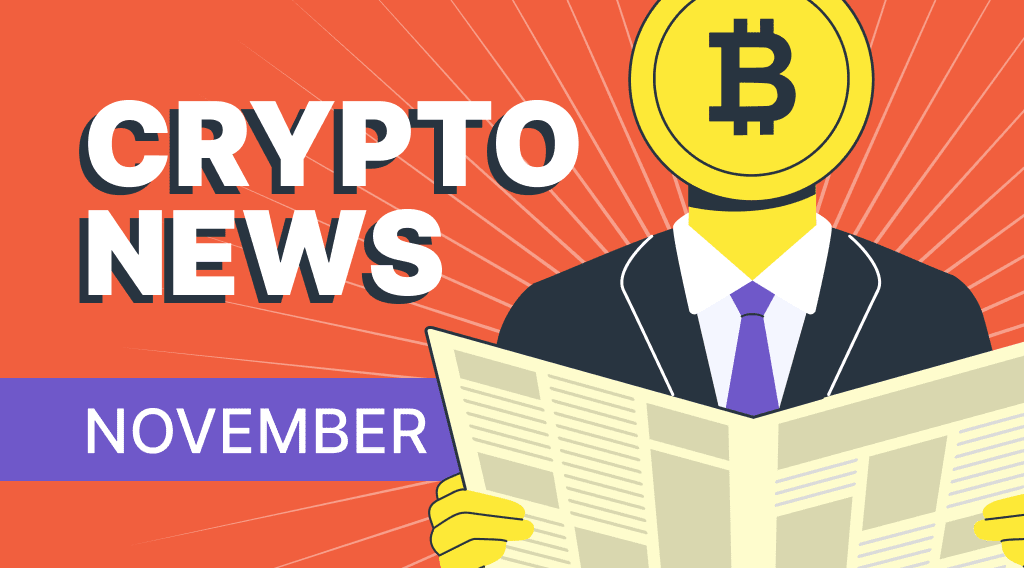 December 2, 2022
Crypto World
Latest Crypto News You Missed This November
Get the latest crypto news: Bitcoin price plummets, Apple Pay is available on Circle, Huobi and Poloniex partnership...