What Is Chainlink Oracle Network?
March 10, 2021
Crypto World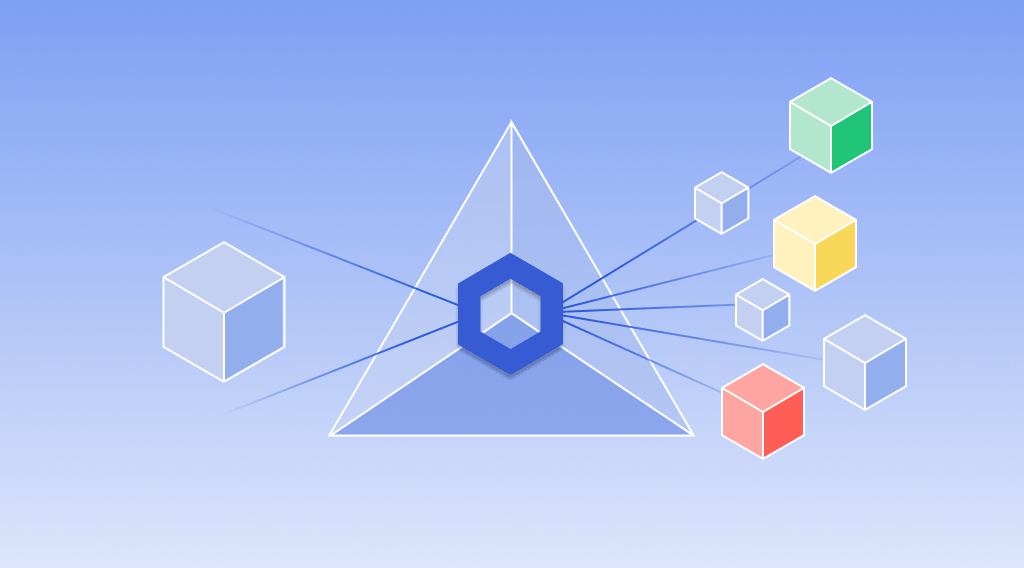 Cryptocurrencies must be connected to the real world, and oracles solve this task. And so what is Chainlink oracle network? Chainlink network is one of the most trusted in this industry. Keep reading to understand what is Chainlink crypto and how oracles work.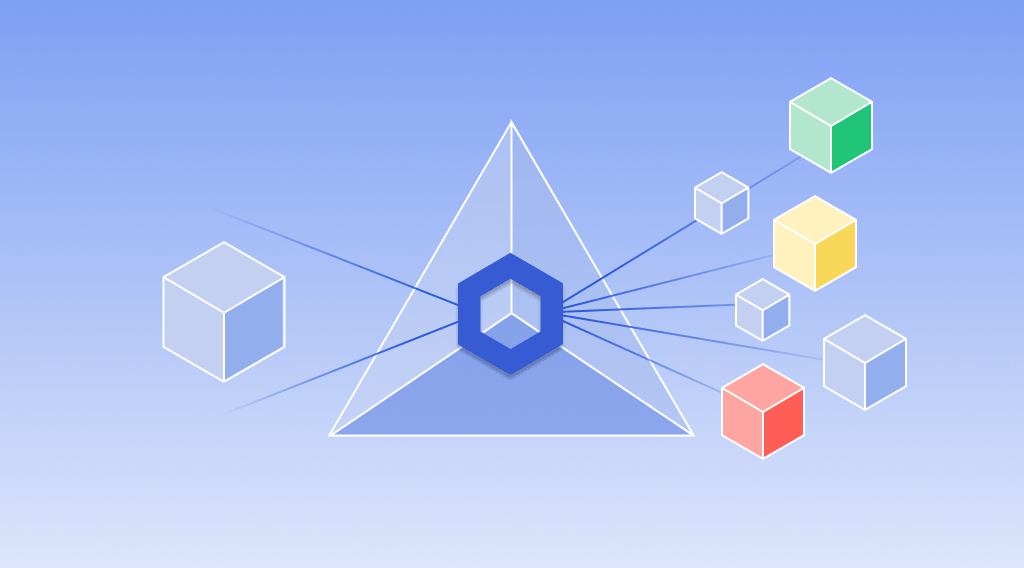 What Is a Blockchain Oracle?
Blockchain oracles are a trusted data source that sends information to the blockchain for use by other smart contracts. This agent can be software, hardware, or human.
An oracle is a means for smart contracts to access data from the world outside the blockchain. As a type of smart contract itself, oracles take data from the outside world and place it on the blockchain to fulfill conditions within other smart contracts. Oracle offers the potential for blockchains to interact in real-time with everyday objects, including smart devices and other digital information.
It is worth noting that the oracle itself is not a data source, but rather one layer that queries, verifies and authenticates all readings from external sources and then relays this information. The data transmitted by oracles are various. This can be price information, successful completion of a payment, or temperature measured by a sensor.
Oracle's Applications
Oracles open up smart contracts for a wide range of applications:
Inventory inventory-when the quantity of any product decreases, a smart contract can be created so that more products can be ordered.
Market forecasting-when the right conditions are met, payment can be made.
Carbon tax-carbon emissions can be monitored, and if they are too high, companies will be automatically fined.
Chain-of-custody sensors can be used to tell a smart contract that the product has arrived.
The reliability of cryptocurrency quotes is another problem that can be solved with oracles. If players' predictions are close to each other, the result can be erroneous, as rates on different platforms differ. The oracles receive data from different sources and reconcile them with each other. Only then is the information sent to a smart contract.
What Is Chainlink Crypto?
The Chainlink crypto provides data for smart contracts. It can be used to link real events to the terms of a contract. The project is called a bridge between the real world and blockchain technology.
According to Chainlink news, its ICO ended in September 2017, the project raised $32 million.
What Is LINK Coin?
This altcoin is based on the Ethereum blockchain and is an ERC-677 standard token. It is used to pay node operators for providing data for smart contracts and also for deposits placed by node operators.
Storage on cryptocurrency exchanges is acceptable if the user works with a small number of coins. However, this option does not have a sufficient level of reliability. So, it is better to use wallets for this purpose. To store LINK cryptocurrency, it is recommended to use any wallet that supports Ethereum.
Chainlink Oracle
Chainlink is a decentralized oracle network, which connects blockchain with apps and platforms in the real world. With oracles, data can be uploaded to the blockchain, allowing Chainlink smart contracts to interact with the external world.
Oracles are necessary to create and run decentralized applications and smart contracts based on all sorts of external data. Chainlink builds a robust environment for oracles that can be used by blockchain, providing a link between the digital and real world.
Moreover, smart contracts need a connection to form inputs that affect their work and can change their state and outputs to trigger actions in the external world, such as the transmission of rights to assets.
Chainlink developers do their best to create a decentralized oracle network that is more reliable than centralized platforms that provide similar services.
The oracle services on Chainlink create movement in the blockchain space through their broad functionality. They act as bridges that allow multiple blockchains to interact with internal and external resources, such as market data.
When news broke that China's blockchain service network (BSN) was integrating Chainlink decentralized oracles into its network, the price of communication rose to new heights. Plus, the integration has been made easier with the IRITA service.
Chainlink Future
Chainlink aims to accelerate the adoption of smart contracts as the dominant form of digital payments by enabling them to use popular tools such as DeFi. Chainlink has been active in the blockchain space and has recruited over 300 projects.
Chainlink Crypto News
As for Chainlink coin news, the most recent integrations include Agoric, which links Chainlink's technology for developing smart contracts with JavaScript. This attracts more developers who can invest their time in creating faster, more customizable data streams.
Is Chainlink a Good Investment?
Chainlink is a promising asset. The LINK crypto price is volatile. The World Economic Forum rated it one of the top 100 startups in the latest list of technology innovators. So, this project is promising, and oracles are a robust mechanism that simplifies communication between smart contracts and the outside world. They have great potential to introduce safeguards that could remove much of the systemic risk from the blockchain ecosystem.
You should remember that no one knows for 100% what the future will bring to the Chainlink project.
Where to Buy Chainlink?
If you believe in the Chainlink crypto coin, need to exchange it, or want to know how the LINK coin price changes – Chainlink Price Prediction 2021, use StealthEX. The platform allows users to read recent Chainlink (LINK) news and exchange more than 350 tokens.
How to Buy Chainlink Crypto?
Exchange LINK crypto on StealthEX with a low fee.
You can study a detailed article with an exchange guide, watch a tutorial video on our YouTube channel, or just go to StealthEX and follow these easy steps:
Press the "Start exchange" button.
Provide the recipient address to which the coins will be transferred.
Move your cryptocurrency for the exchange.
Receive your LINK coins!
Follow us on Medium, Twitter, Telegram, YouTube, and Reddit to get StealthEX.io updates and the latest news about the crypto world. For all requests message us via support@stealthex.io
The views and opinions expressed here are solely those of the author. Every investment and trading move involves risk. You should conduct your own research when making a decision.
blockchain
blockchain oracle
blockchain technology
Chainlink
LINK coin
Recent Articles on Cryptocurrency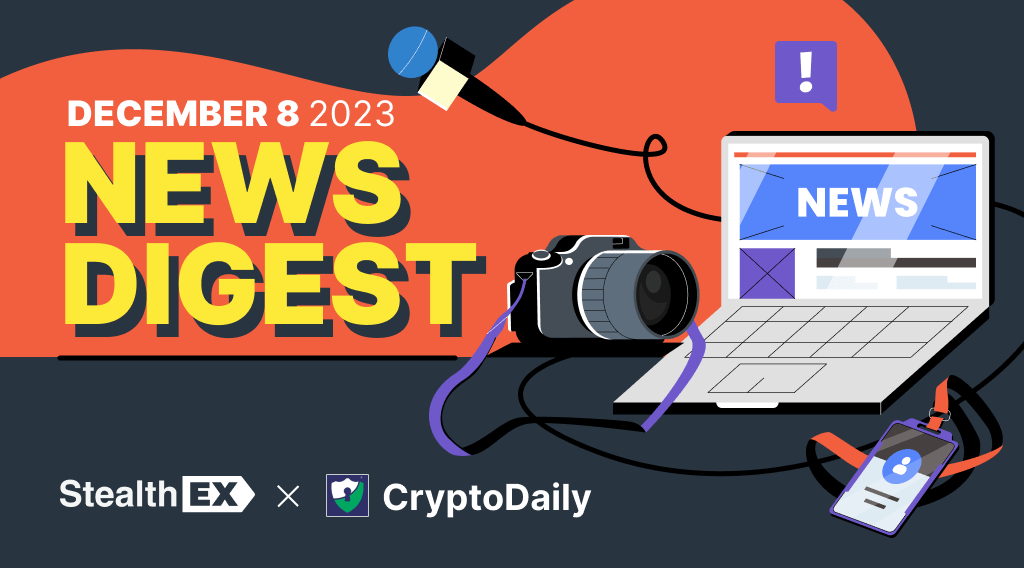 December 8, 2023
Crypto World
StealthEX & CryptoDaily: Weekly Crypto Insights
Explore key cryptocurrency developments and trends in StealthEX's insightful weekly roundup, in partnership with CryptoDaily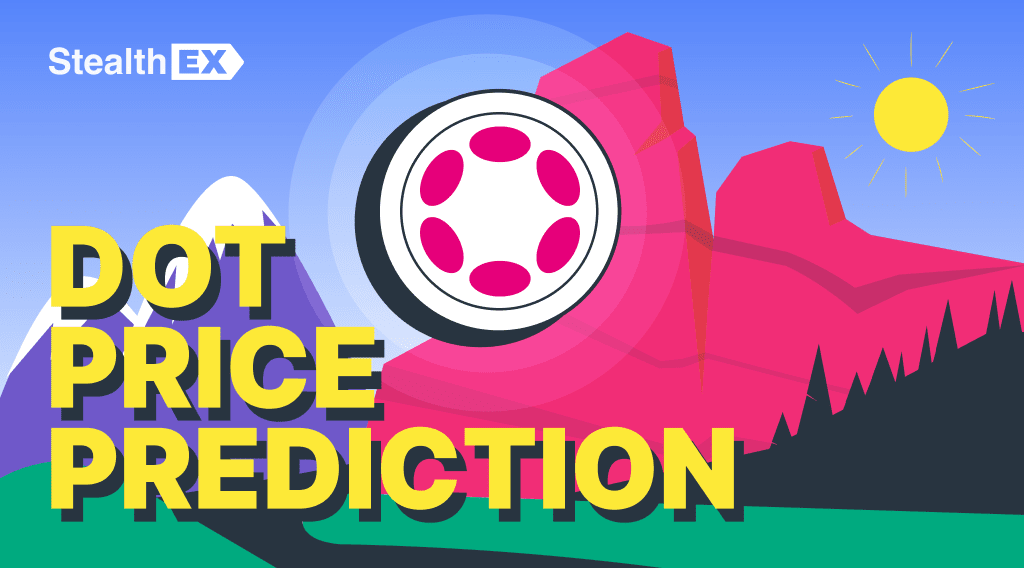 November 29, 2023
Price Prediction
Polkadot (DOT) Price Prediction: Will DOT Coin Reach $1000?
According to the long-term Polkadot price prediction by the end of 2030, the DOT price may rise to $195