What Is Hidden Behind Crypto Hype and What's Coming Next?
June 24, 2022
Crypto World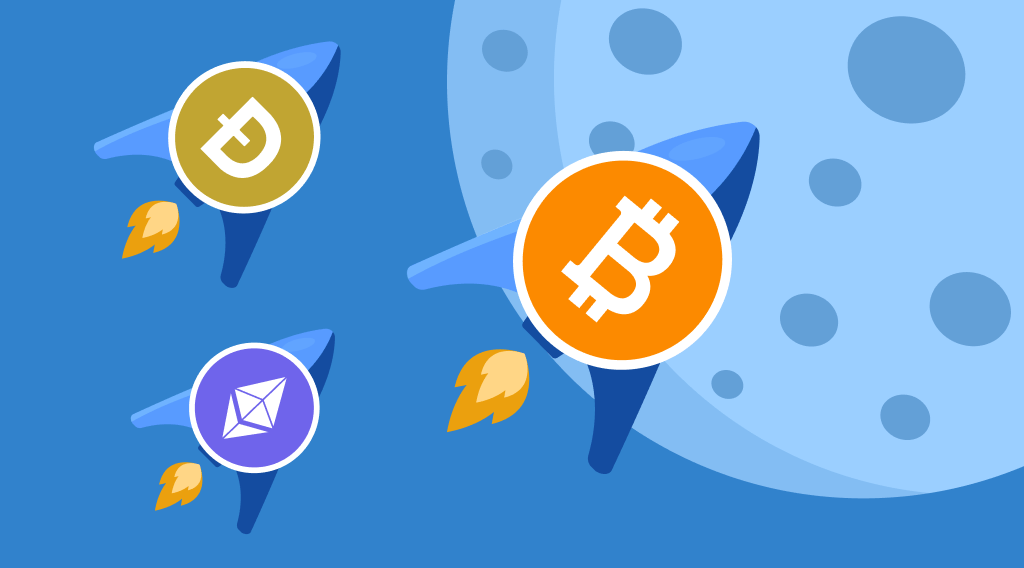 Being a field of volatile technological assets, the cryptocurrency market always reacts to economic ups and downs. Throughout its short history, cryptocurrencies have had good and bad times, Bitcoin was slashed and praised, disdained and worshiped. With all the hype around this constantly changing industry, it gets difficult to approach it with skepticism or be too excited about an array of crypto hype projects that may prove to be worthless in the future.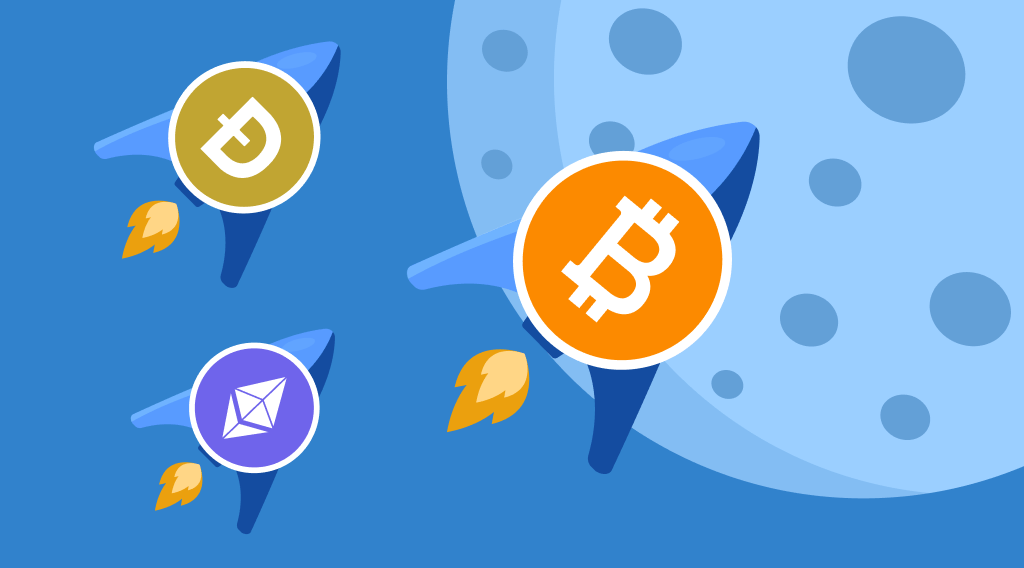 As the crypto market entered a new stage of crypto winter, the hype around Bitcoin and altcoins became even more apparent: some hope that Bitcoin will lose most of its value and eventually disappear, while others continue to invest in the crypto industry seeing the new market low as a big sale and a chance to get even higher returns when it restores and turns bullish.
Is Cryptocurrency Worth the Hype?
Despite some people claiming that cryptocurrencies are yet another scam, crypto technologies have entered the financial industry, becoming a new replacement for banks and insurance companies. They are seen as an exotic way to buy art and the next big investment opportunity. We have witnessed new crypto DeFi projects develop, and the wider blockchain gaming space remains resilient amid a growing interest in the so-called Move-to-Earn games and land sales for the metaverse. According to the latest BGA Blockchain Game Report from analytics site DappRadar, 1.15 million daily Unique Active Wallets interacted with blockchain games on average in May. Even though this figure decreased 5% from the prior month, it still means that blockchain gaming is a true survivor during the crypto winter and may very well cause the next crypto boom – all this is happening after the crypto market cap fell below $1 trillion for the first time since 2020.
Another notable milestone was reserved for STEPN, which registered 2 million monthly users as the Move-to-Earn paradigm keeps adding exercise enthusiasts. As its name suggests, this field allows users to earn token rewards based on their physical activity.
Seeing blockchain technology develop in so many ways, we can only ask ourselves one question: is it just a phase, a new technology or is the society rapidly changing and blockchain is only the beginning of the new revolution that will shape our future for many decades to come? Let's try to peek behind the curtain that conceals the future of the crypto industry…
What Is the Hype Around Cryptocurrency?
Why would we be so enthusiastic about blockchain technology in the first place? Initially blockchain was developed to reach several goals. One of them is eliminating corruption. While the International Monetary Fund (IMF) believes that crypto is fueling corruption and is being "used to transfer corruption proceeds," many crypto analysts think it's the other way around; the very same extractive institutions that drive corruption are fueling crypto usage.
Blockchain technology is seen as a tool that can potentially protect public registries from fraud and tampering. These technologies have even been suggested as a tool to fulfill Sustainable Development Goals (SDGs) related to legal identity and financial inclusion. In humanitarian contexts, the blockchain has, in some cases, replaced traditional banking services to reduce transaction costs and to facilitate tracking of funds and audits in cash-based interventions. The technology has many uses and can be implemented to increase efficiency and profit, or to reduce the risk of disputes and increase traceability.
Moreover, blockchain has been developed with an Idea in mind: it was intended to be free from the control of countries and financial institutions. It was initially seen as a way to take financial and economic power from the traditional institutions. Blockchain is a method for storing records, where cryptography is used to link data in a chained structure. In 2008, a famous white paper, written under the pseudonym of Satoshi Nakamoto, described Bitcoin as a radical, libertarian, global, and entirely digital currency that aimed to change the world. Many believe it even today, and despite countries and financial institutions adopting blockchain and modifying it to fit their needs, the underlying notion remains.
How Do Influencers Hype Crypto?
Some of the most avid cryptocurrency enthusiasts are Elon Musk, Ryan Reynolds, Mark Cuban and other celebrities. And while many of them became "rich for reasons having nothing to do with their crypto investments," as Vox's Emily Stewart once said, the crypto market reacts to celebrities pushing or slamming various crypto projects, and that's part of the crypto hype. While your favorite actor may be a crypto fan, it's good to do some research to avoid losing your savings because of the risks associated with investing into cryptocurrency.
Cryptocurrency Boom: What's Next?
While crypto can certainly bring you a solid profit or even give you a job in the quickly developing crypto field, the hyper-idealization of cryptocurrencies is dangerous. A product that is so volatile can't solve the developing world's problems, however, the technology behind it can help facilitate the process. For all we know, blockchain may be just the first step into the world, where we will be ordering food and drinks via a blockchain app or getting a taxi and paying with Bitcoin for it…
Where to Buy Crypto?
If you feel like investing in your future right now, you can use StealthEX to buy any of the 450+ cryptocurrencies listed on the platform. You can do this privately and without the need to sign up for the service. StealthEX processes wallet-to-wallet transfers instantly and problem-free.
Just go to StealthEX and follow these easy steps:
Choose the pair and the amount you want to exchange. For instance, BTC to ETH.
Press the "Start exchange" button.
Provide the recipient address to transfer your crypto to.
Process the transaction.
Receive your crypto coins.

Follow us on Medium, Twitter, Telegram, YouTube, and Reddit to stay updated about the latest news on StealthEX.io and the rest of the crypto world.
Bitcoin BTC
crypto meme
crypto winter
crypto world
hype
Recent Articles on Cryptocurrency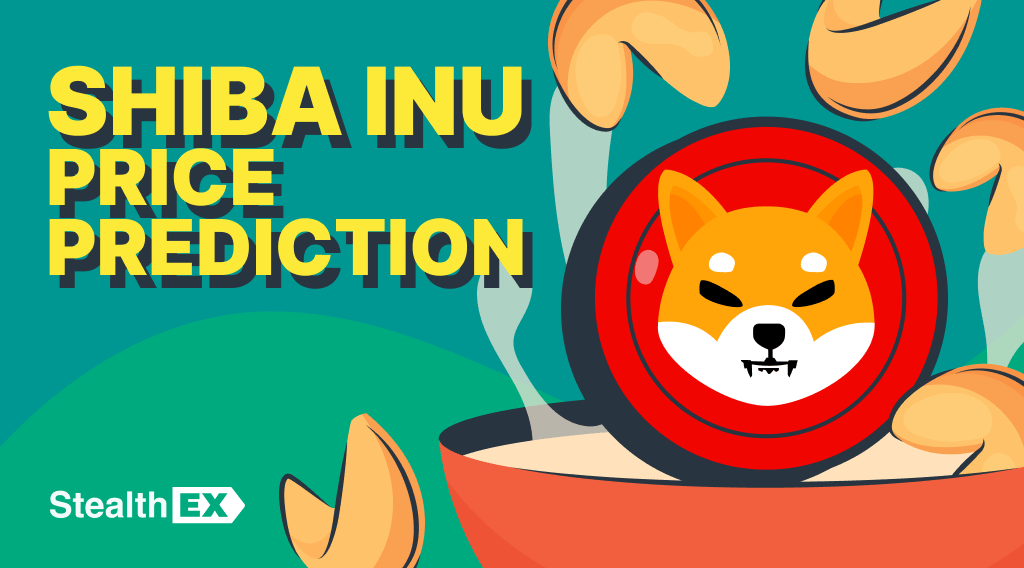 November 28, 2023
Price Prediction
Shiba Inu Price Prediction: Will SHIB Coin Reach $1?
Shiba Inu price prediction, by the end of 2030, the SHIB coin price is expected to reach a maximum level…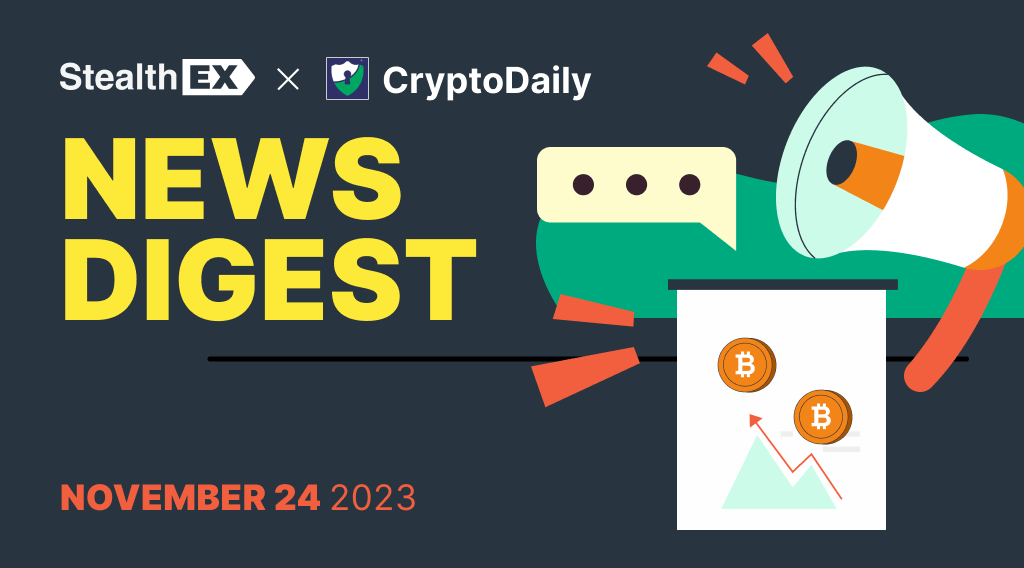 November 24, 2023
Crypto World
StealthEX & CryptoDaily: Key Elections, Investments, and Crypto Market Movements
Welcome to StealthEX weekly crypto digest, in collaboration with CryptoDaily: summary of this week's key events and trends in the…