What Is NFT Art? How to Create and Buy NFT Crypto Art?
October 14, 2021
Crypto World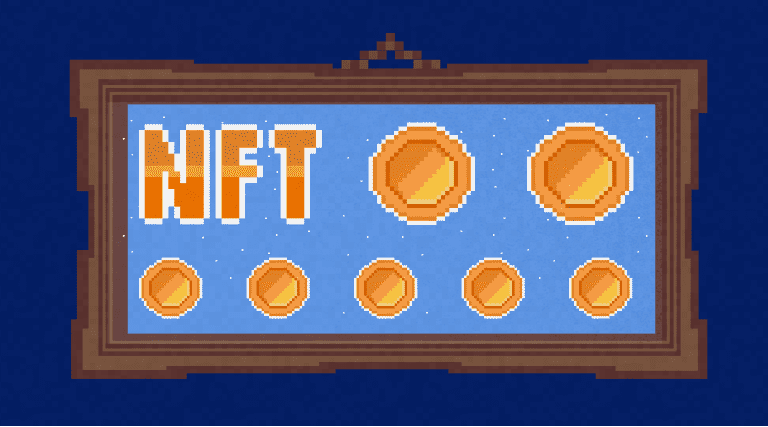 It is no surprise you have stumbled upon this article. For a few months now, NFT art has been breaking the internet and everyone has been talking about it. But it probably left you wondering what it is and why everyone is so crazy about it? Today we will clarify what NFT art is, how it works and how anyone can become a millionaire with its help. All this is waiting for you in the new StealthEX article. Hurry up and start reading!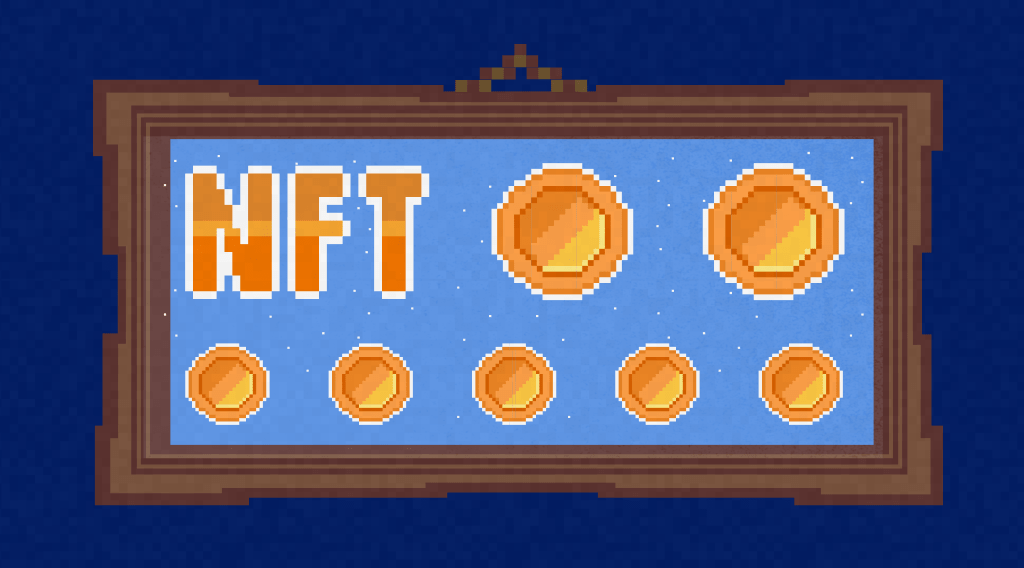 What Is NFT Art?
The abbreviation NFT stands for Non-Fungible Token. Let's start with the fungibility part. All fiat money is fungible because it can be traded or exchanged for one another. For instance, dollars are always equal in value — one-dollar bill is worth another dollar bill. NFTs are the complete opposite — they cannot be swapped for any equivalent value. Each NFT crypto art is unique. It also means that similarly to securities, its future value is unpredictable — it can increase or decrease depending on the circumstances.
NFT art is a digital asset that can exist only in the world of online — GIF images, paintings, photos, audio, or any other file, even memes. But how is it different from anything that is already available on the world wide web? Lots of early NFTs are creations that already exist somewhere on the internet. What makes it so special? Why are people willing to spend millions of dollars on it? The major reason behind this obsession is that NFT concept makes it possible to own the original piece. This "digital ownership" is highly valued by collectors, sometimes even more valued than the art itself. For instance, famous musician The Weeknd sold an unreleased song for $2 million at an NFT auction. The lucky owner received a track that will never be present on any digital platform.
How Does NFT Work?
The purchase of an NFT secures the right to own digital objects on the Internet. You cannot touch them but you can own them. The cost of such crypto art objects varies from mere pennies to tens of millions of dollars. For instance, the auction for a collage of 5000 works "Everydays" by digital artist Mike Winkleman, known under the creative pseudonym Beeple, started with hundreds of dollars and reached $69.35 million
When NFT art is created, it gets 'minted' on the Blockchain — a digital ledger that stores information in a way that makes it impossible to be hacked or scammed. Minting or tokenizing NFT on blockchain helps to track copyright and review any records of creation. Ideally, it means that any digital asset that is created and minted by you will only lead to you.
NFT tokens are sold and bought mainly for the Ethereum cryptocurrency. Ethereum is the second-largest cryptocurrency in the world with a market capitalization of $461 billion. Its exchange units are called "ether" and now they are second only to bitcoin, whose capitalization is $971 billion. Because NFTs are sold on the basis of Ethereum, its value always depends on the cryptocurrency. If Ethereum value drops, then the value of the artwork will follow suit.
A New Era of Art – Crypto Art
Until now, digital artists earned mainly by working from order to order and they were rarely considered true artists. The emergence of NFT has changed the meaning of art and now almost anyone can earn money by doing creative work. With the appearance of NFT art, anyone can sell anything. A 12-year-old teenager from England named Benjamin Ahmed sold a series of simple icon works for $160,000.
However, one thing anyone should consider before becoming an NFT creator is the minting fee and how expensive it can get. In order to get their artwork 'minted' on Blockchain, artists must overbid each other. It usually depends on time and network, but prices start at almost $100. Paying this fee gives artists the right to place their piece on the market but it doesn't guarantee sales.
Even though NFT has attracted lots of attention lately, some people deliberately choose not to use it because of ecological concerns. It was estimated that mining of Ethereum consumes more electricity than some countries (i.e. Cyprus or Iceland). The creators of Ethereum, by the way, have been promising for many years to switch to a more environmentally friendly procedure. However, as long as Bitcoin and Ethereum continue to be the major cryptocurrencies, anyone with a desire to sell their art as NFT has to either tolerate it or forget about it.
How to Create NFT Art?
At this point, you might be wondering how to make NFT art. Anyone with a computer or even a smartphone can be the next NFT artist to blow up. This can potentially disrupt the whole creative industry and change millions of lives for good.
The first step to creating your own crypto art is setting up a Crypto Wallet. It is going to store Ether tokens, which you will use to pay the minting fees. Next, to get access to your potential buyers, you have to connect your digital wallet to one of the available NFT marketplaces. When all is set and done, you can upload your digital art and list it for sale as an NFT.
How to Buy and Sell NFT Art?
Lately, due to the huge interest in cryptoart, many NFT selling platforms have appeared. We have compiled a list of the ones that gained the most trust and popularity in the community.
Best NFT Marketplaces
Foundation is fully curated by the artists themselves; you can join only through an invite from a participant who had a successful deal.
Rarible — you will have to pay about $100, in order to exhibit your work, which does not sound affordable for everyone.
Binance NFT is a platform for selling NFT which was launched by the largest crypto exchange in the world. Many experts call Binance a leader platform.
OpenSea is the most affordable platform, users pay only once when registering and can upload an unlimited number of works. But because of this, the website is quite crowded — more than 13 million users.
Recently, information appeared on the Internet that Instagram is developing and testing several new functions at once, one of which is a service for selling, buying, and collecting NFT tokens. Most likely, it will appear in a special tab. At the end of May, the head of the company, Adam Mosseri, confirmed that the platform is "exploring" the possibility of introducing a subscription and marketplace for NFT.
Start Your NFT Art Journey!
It is time for us to show you StealthEX.io — an instant cryptocurrency exchange with an opportunity to limitlessly swap more than 400 coins. With StealthEX you do not have to worry about your cryptocurrency privacy and safety. The service does not require registration and does not store user's funds on the platform. All transactions are performed on a wallet-to-wallet basis. StealthEX interface is intuitive and user-friendly. However, if you have any questions, the StealthEX support team is available 24/7.
As mentioned earlier, the majority of NFT marketplaces use Ethereum cryptocurrency to buy and sell NFT art. Thus, if you want to join NFT community, you will need to stock up on your Ether tokens.
Get Ethereum by following these 5 steps:
1. Go to StealthEX website. It will automatically guide you to the «Exchange» crypto window.
2. Choose the currencies you would like to swap. For example, BTC to ETH.
3. Enter your crypto wallet address.
4. Send the deposit to the address generated by StealthEX.
5. Once deposit will be received, you will get your exchanged funds to the address provided in Step 3.
You can also buy ETH with your debit or credit card. To do so, you need to open the «Buy» crypto window instead of «Exchange» crypto in Step 1.
Follow us on Medium, Twitter, Telegram, YouTube, and Reddit to get StealthEX.io updates and the latest news about the crypto world. For all requests message us via support@stealthex.io.
The views and opinions expressed here are solely those of the author. Every investment and trading move involves risk. You should conduct your own research when making a decision.
You are more than welcome to visit StealthEX exchange and see how fast and convenient it is.
crypto art
crypto world
NFT
NFT marketplace
NFT music
Recent Articles on Cryptocurrency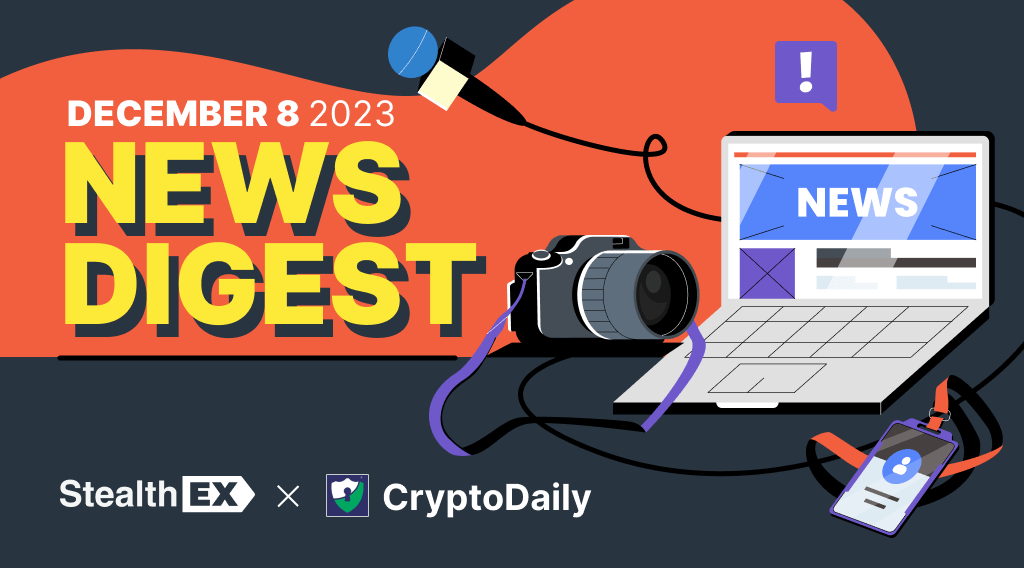 December 8, 2023
Crypto World
StealthEX & CryptoDaily: Weekly Crypto Insights
Explore key cryptocurrency developments and trends in StealthEX's insightful weekly roundup, in partnership with CryptoDaily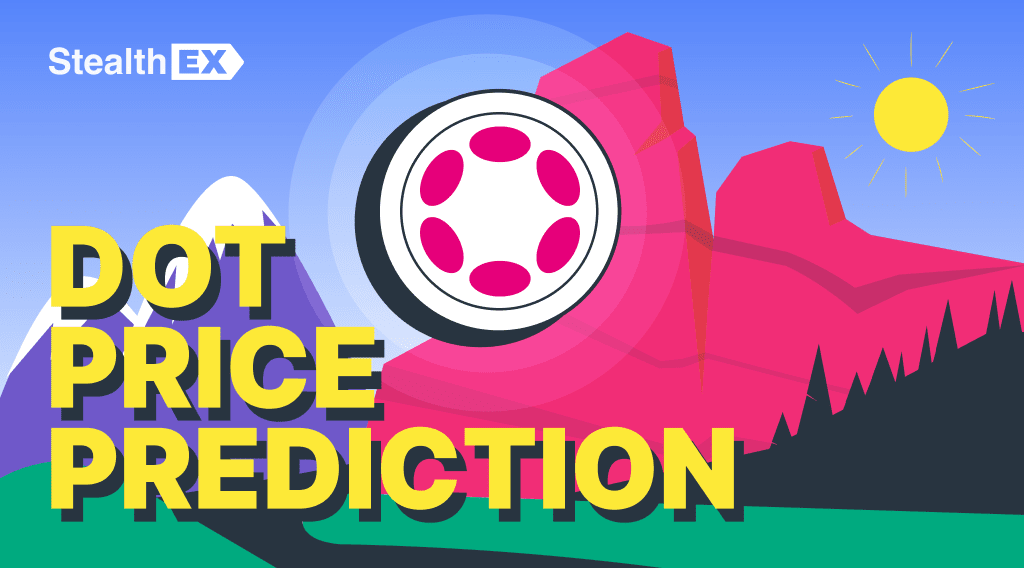 November 29, 2023
Price Prediction
Polkadot (DOT) Price Prediction: Will DOT Coin Reach $1000?
According to the long-term Polkadot price prediction by the end of 2030, the DOT price may rise to $195