What Is the Best Crypto to Invest In?
March 17, 2022
Investment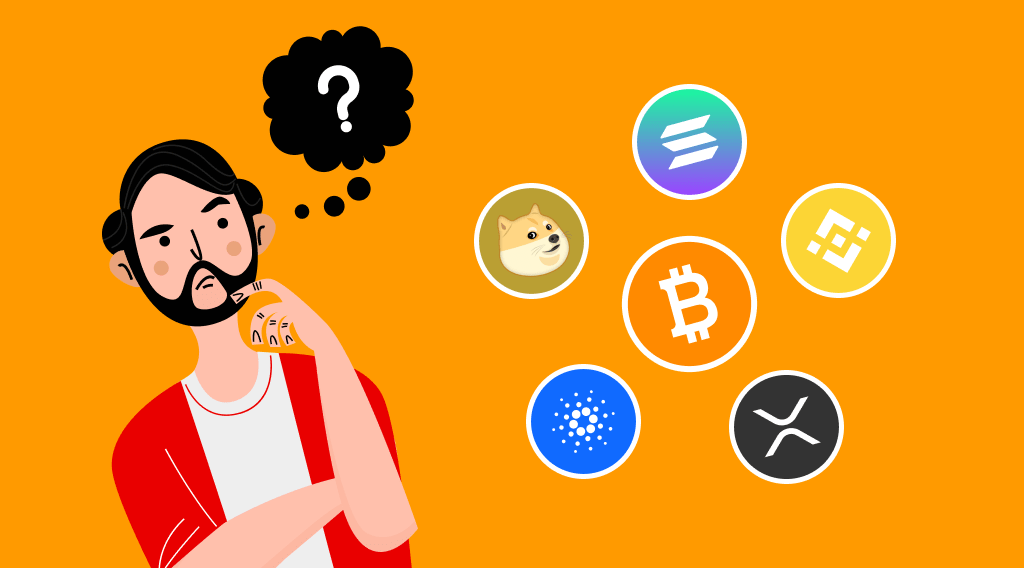 Cryptocurrencies are an investment tool, which can help you make money. However, you need to know which digital asset to choose for investment. Some coins are worthless, while others allow you to profit in the long term. What is the best crypto to invest in? Learn more about the cryptocurrencies expected to grow in 2022 in the new StealthEX article.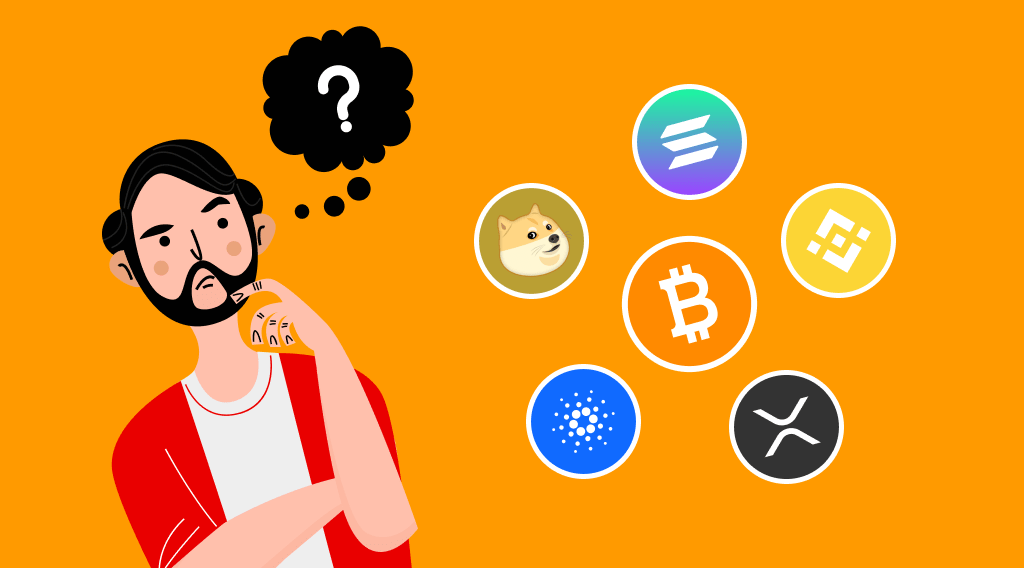 How to Start Investing in Cryptocurrency?
Before learning about prospective tokens, find out about the basics of cryptocurrency investing. The process comprises the following stages:
Determine a strategy. Understand if you're ready to hold tokens for longer or want to trade them regularly.
Create a cryptocurrency wallet and create an exchange account.
Choose a promising cryptocurrency.
Buy the asset in the amount corresponding to the strategy.
The third stage is the most essential, and while choosing an asset, look at these factors:
General data (launch date, developers, technologies behind the asset, infrastructure).
Total supply.
Holders' reviews and news background.
Token utility.
Best Crypto to Invest in Now
Bitcoin (BTC)
Bitcoin is the first cryptocurrency that appeared in 2009. The blockchain technology used in its creation became a mainstay in the market, and now it's used in other fields. Today, there are thousands of coins, but Bitcoin is still the most famous digital asset in the world and occupies half of the crypto market. Because of this dominance, prices of other cryptocurrencies correlate strongly with BTC.
Ethereum (ETH)
Ethereum is the second most capitalized cryptocurrency. ETH was the first to use the concept of smart contracts, algorithms that allow the creation and execution of agreements between parties. While Bitcoin is just a popular payment system, Ethereum is one of the pillars of the industry.
As long as the industry grows, ETH will play a big role there, which will have a positive impact on its price. Today, ETH is experiencing problems with scaling, but a full transition to version 2.0 should solve most of the problems.
Binance Coin (BNB)
Binance Coin is an internal cryptocurrency of the largest cryptocurrency exchange Binance. It's used to support the ecosystem of the company from collecting trading fees to paying for services from partners. Cryptocurrency holders can save on commissions, receive passive income from staking, and take part in various projects of the company.
Solana (SOL)
Solana is working on a solution to the blockchain scalability problem. SOL uses the PoS algorithm with no mining. To speed up the network, a PoH algorithm is used, in which timestamps are encoded during transactions, which solves one of the major problems of the blockchain – the synchronization of distributed nodes.
Cardano (ADA)
Cardano is one of the most popular cryptocurrencies with the Proof-of-Stake algorithm. Thanks to it, ADA holders can participate in the network and receive rewards depending on the sum they hold in their wallets. This approach is less energy-intensive than mining, so it is considered more environmentally friendly. The cryptocurrency's latest protocol update has added support for NFT, smart contracts, and DeFi apps, making Cardano a direct competitor to Ethereum.
XRP (XRP)
XRP runs on RippleNet, based on the decentralized XRP Ledger blockchain technology. The prototype of RippleNet was created in 2005 to compete with other international bank transfer systems, like SWIFT. In 2012, the project was moved to a blockchain called OpenCoin, but soon the old name returned. Transfers in XRP are some of the fastest and cheapest in the industry and take a few seconds. Its focus on the financial sector allows cryptocurrency to integrate into the traditional economy.
Terra (LUNA)
Terra is a blockchain that uses stablecoins to improve global payment systems. The key goal of the project is to make the use of cryptocurrencies massive, using fiat currencies with blockchain for decentralization, data protection, and lower fees. LUNA is the native token that serves for internal settlements and maintaining stable prices.
Polkadot (DOT)
Polkadot aims to connect different blockchains into a decentralized Web 3.0 network. It does this by enabling the transfer of any data and assets between blockchains, the ability to create new blockchains or connect existing ones. Polkadot acts as the basis for the interaction of various decentralized services and applications. DOT is used to keep the network running while creating blockchains running in parallel on the Polkadot platform.
Avalanche (AVAX)
Avalanche (AVAX) is a platform for smart contracts and dApps with high-speed transaction processing. The project solves the problems of scaling and high fees. One of the primary features of this platform is top security.
Chainlink (LINK)
Chainlink is a blockchain network of Oracles that enables smart contracts with any participants, not just within blockchains. Oracles are special entities that collect data from conventional sources and securely embed it in the blockchain. Chainlink helps synchronize data between blockchains and external data sources. The project solves the problem of compatibility between cryptocurrencies and the traditional financial industry.
Polygon (MATIC)
Polygon is a platform for scaling Ethereum and developing its infrastructure. It can be considered a daughter blockchain of Ethereum, which allows dApps to run faster and with lower fees. Polygon started successfully and has attracted many projects working with Ethereum.
TRON (TRON)
TRON is a blockchain platform where users can exchange content directly. This project is one of the most popular platforms for launching dApps, with an emphasis on the entertainment industry. Besides TRON itself, there's a SUN token on the platform, which is needed for the development of the DeFi ecosystem.
How to Choose the Right Cryptocurrency to Invest In?
After all, as cryptocurrencies are on-demand, new projects appear regularly, and lots of them are trustworthy. To choose the top crypto to invest in, learn about it, read what other investors think about it, and how you can use this token.
---
And finally, if you decide to join the crypto community, you can start buying your own coins at the instant crypto exchange StealthEX. This service is free from registration and does not store users' funds on the platform.
Just go to StealthEX. Open the «Buy» crypto window instead of the automatically loaded «Exchange».
Then select fiat currency and choose the cryptocurrency that you want to buy. For example, USD to BTC.
Enter your crypto wallet address.
Agree with the Terms of Service of StealthEX. When buying crypto for the first time you will need to confirm your identity and enter data requested by the Mercuryo system. Once all the provided information will be confirmed, you will be able to purchase crypto without passing this procedure again.
Send in the fiat and wait for your purchase to go though!

Follow us on Medium, Twitter, Telegram, YouTube, and Reddit to get StealthEX.io updates and the latest news about the crypto world. For all requests message us via [email protected]
The views and opinions expressed here are solely those of the author. Every investment and trading move involves risk. You should conduct your own research when making a decision.
You are more than welcome to visit StealthEX exchange and see how fast and convenient it is.
best crypto
Bitcoin
cryptocurrency
investing
investment
Recent Articles on Cryptocurrency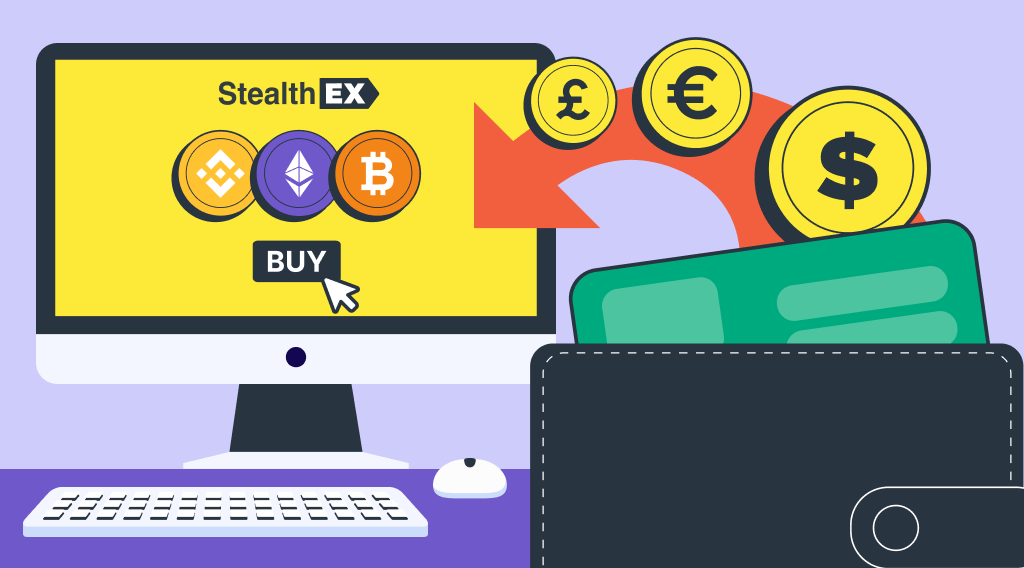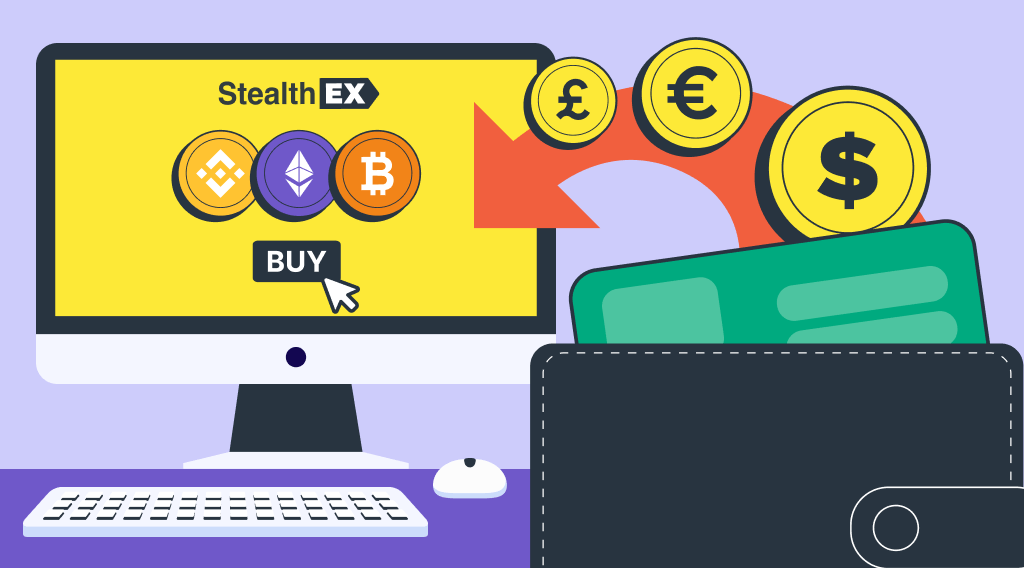 March 29, 2023
Our News
Buy Crypto with Credit Card: Fast & Easy on StealthEX
Buy crypto with a credit card on StealthEX: a secure, user-friendly platform for seamless and convenient transactions.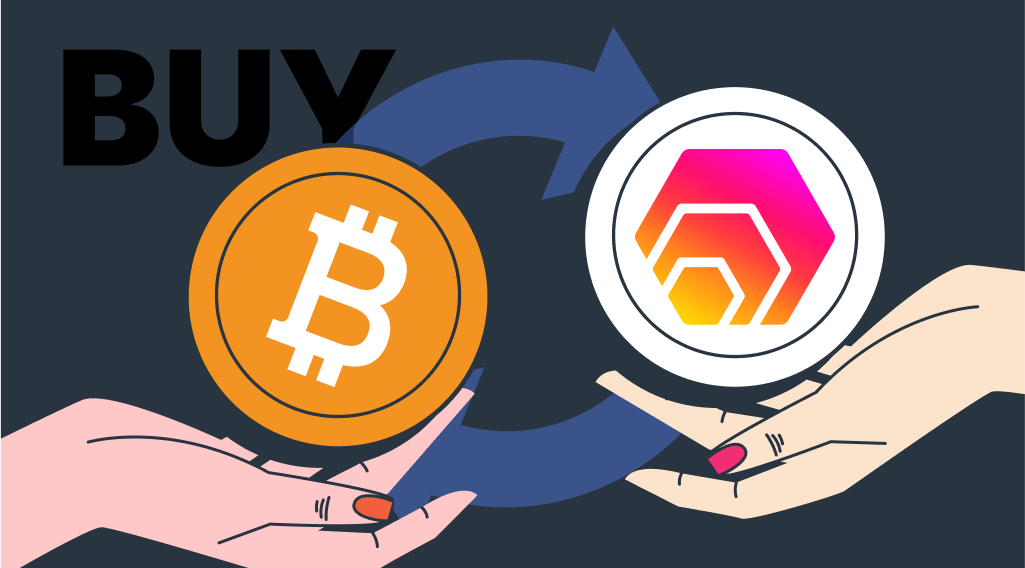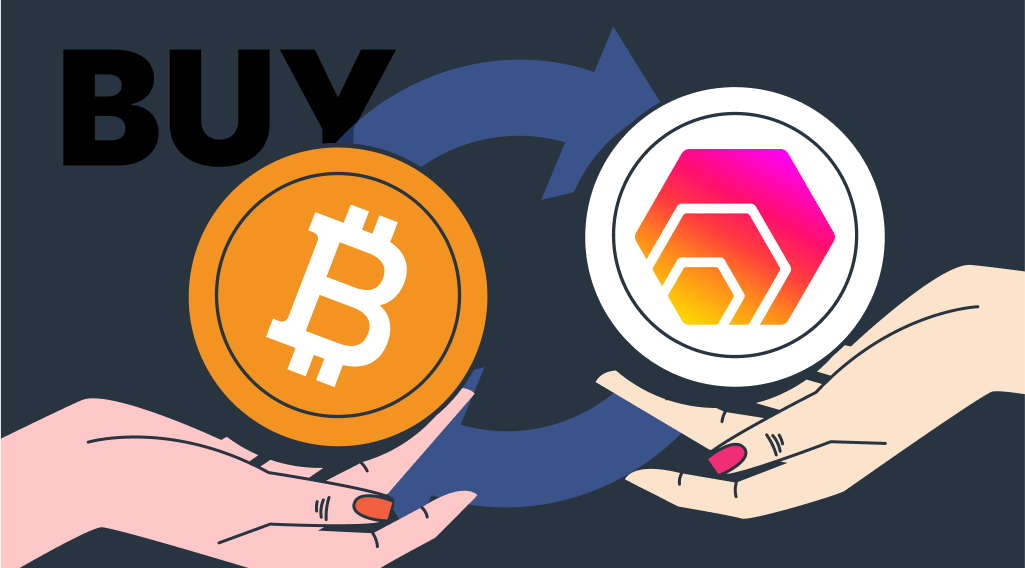 March 28, 2023
How to Buy
Where and How to Buy HEX Coin: A Comprehensive Guide
Learn to buy HEX coin effortlessly with our guide, exploring its background, benefits, and potential as an investment.