What Is the Best Tron Wallet?
October 26, 2021
Wallets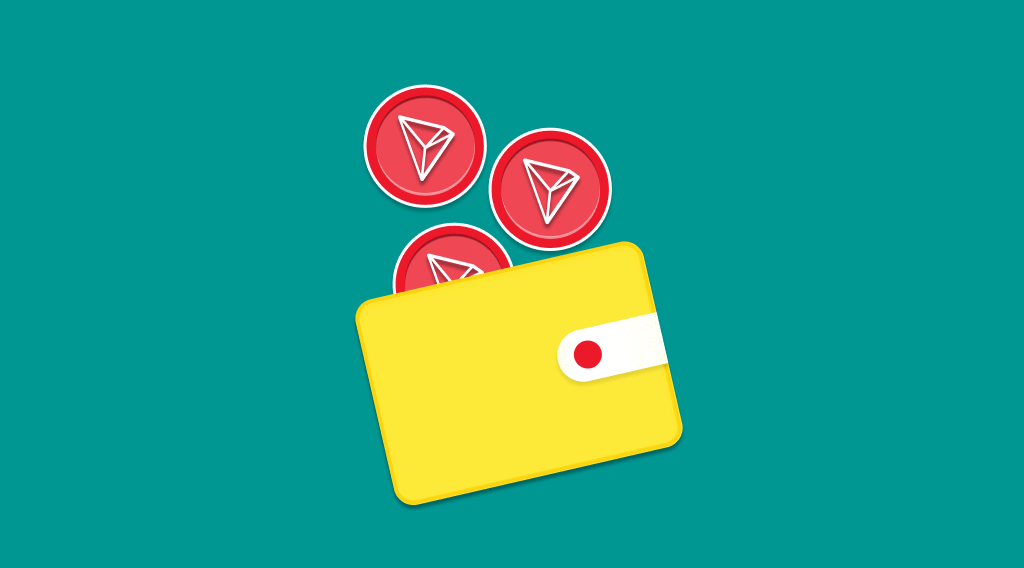 To safely store TRX cryptocurrency, as well as other tokens on the TRON blockchain, you need to choose the right wallet. What is the best Tron wallet? Let's examine the most popular and demanded wallets for storing TRON coin as well as consider the technology and investment prospects of this cryptocurrency.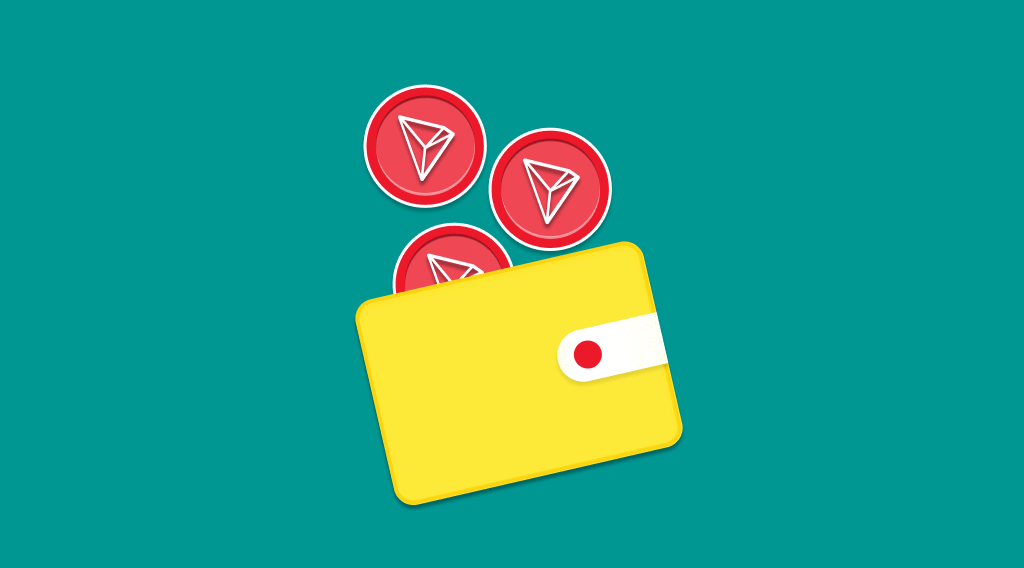 What Is TRON Сryptocurrency?
TRON is a blockchain platform designed to reduce the need for centralized platforms as a way to conduct online transactions. It is a decentralized and democratized system for the delivery and distribution of digital content. The project seeks to reorganize entertainment and media by eliminating intermediaries between content creators and consumers.
So, instead of paying for the service to watch a movie, you can pay the production company directly. By eliminating the middleman, the buyer pays less and the manufacturer gets more. This is achieved through the use of a number of protocols, platforms, and tools that work without the need for additional permissions.
To ensure the integrity of transactions, the platform uses smart contracts created in the Solidity language. The platform can be used to develop decentralized exchanges, lending platforms, online games, movie streaming, and much more.
What Is TRX Coin?
Payments for the placement or sale of any content on the Tron blockchain are made in its native cryptocurrency TRX. It serves as the main internal currency in the system. In addition to the TRX currency, there are also TRC10 and TRC20 tokens that allow developers to issue their own coins for applications.
TRON has several advantages over other blockchain platforms:
There is no transaction fee within the system.
Censorship on the TRON network is impossible (due to the immutability of the blockchain).
It provides a convenient and understandable way to monetize content.
TRON Coin News
According to the project roadmap, the fourth stage of TRON development is Apollo, from August 2021 up to March 2023: TRON is committed to the free distribution of digital currencies in the system, and content creators are given personal tokens.
The fifth stage is Star Trek (April 2023 – September 2025). It includes changes to the blockchain gaming platform, and users will be able to play online. The games are planned to be completely autonomous, and their creators are promised traffic monetization.
The sixth stage (September 2025 – September 2027) is Eternity. It includes simplification of ICO and growth of monetization through community development. The platform plans to become a significant player on the online games market.
Best Tron Wallet
As with other cryptocurrencies, there are several types of wallets for storing TRX. For example, they can be hot or cold. In the first case, it is online storage, and in the second, it is a physical medium. Other types of wallets can be categorized as follows:
Custody solutions are convenient to use primarily for traders since they allow you to instantly participate in trading.
Desktop and mobile.
Browser-based wallets, which allow you to translate and store tokens.
There is no official TRX wallet, but the official TRON website offers users several approved wallets. A brief description of them is given below:
Ledger Nano X
French-made hardware wallet, launched in 2019. It is a device in the form of a USB flash drive with a protective rotary cap, on which private keys are stored in a strictly isolated environment. To send coins, the wallet must be connected to a computer (Windows, MacOS, or Linux) or a smartphone (Android or iOS) and use the Ledger Live application.
With the new Bluetooth-enabled hardware wallet Ledger Nano X, users can secure, buy, exchange, grow their crypto and manage their NFTs. This wallet can be connected to a user's phone with Bluetooth and has a large screen for ease of use.
Among other useful features of the wallet is staking: users can passively earn rewards when holding their crypto assets. As a crypto owner, you can stake your coins, then use this stake to get the right to validate transactions and create new blocks. You can also delegate your funds to someone else and share some of the rewards.
Exodus Tron Coin Desktop Wallet
Exodus is a cross-platform software wallet. Like all software wallets, it belongs to the "hot" category (that is, it works with a constant connection to the Internet). However, private keys are stored on the user's device. Exodus wallet is suitable for both computers (Windows, MacOS, and Linux) and mobile devices (Android, iOS), therefore it is both mobile and desktop.
Exodus is famous for its security and can never be hacked: your assets are stored on the blockchain, not within the company.
Exodus offers the following features:
A very simple yet extremely user-friendly user-interface. Stylish and really intuitive, the Exodus app combines the best features of a modern crypto wallet. It's very easy to understand if you're a newbie.
Comes with a built-in exchange, and new users may find great support options for trading.
Staking is available. With Exodus, you can stake such popular cryptocurrencies as Solana, Cardano, Cosmos, Dai, Algorand, VeChain, etc.
You can swap your assets within the app for a moderate fee.
The number of currencies exceeds 255. The wallet supports a great number of crypto coins, and more are added every month.
Exodus is a closed source wallet.
Atomic Wallet
Atomic Wallet is a software cross-platform wallet suitable for all popular devices – computers on Windows, MacOS, or Linux, as well as smartphones on Android or iOS. Along with TRX, it supports more than 300 tokens. In the wallet, you can keep all your crypto assets under control, form a portfolio, receive and send cryptocurrencies. Atomic resembles Exodus and it's just as popular and secure.
With Atomic, you can stake a number of coins, including:
Atomic Wallet Token
Zilliqa
Band Protocol
Cosmos
Icon
Cardano
Solana
All you need to do to start earning passive income is stake your crypto in the Atomic Wallet app, after that Validator will create blocks, and you will be able to receive regular staking rewards while supporting the blockchain. Rewards will be transferred to your wallet automatically. For some coins, you will need to claim rewards manually.
Trust Wallet
Trust Wallet is the official mobile wallet of the Binance exchange. It is designed for Android and iOS devices. In addition to storing, receiving, and sending coins, you can buy cryptocurrency from a card and trade tokens. The wallet also provides a browser for decentralized applications.
With Trust Wallet, you can:
Buy Bitcoin in under five minutes
Easily earn interest on the crypto in your wallet
See your collectibles. Art & NFTs in one place
Exchange your crypto without leaving the app
Track charts and prices within the app
Keep your crypto safe from hackers and scammers
Vision Wallet
Vision is a mobile crypto wallet that you can install on smartphones on Android and iOS. Inside the application, you can not only receive and send cryptocurrencies but also exchange them on favorable terms. More than 900 exchange pairs are supported. Users can keep your crypto safe in the multi-chain wallet supporting top major blockchains like Bitcoin, Ethereum, Litecoin, Binance Chain, etc.
Find various decentralized apps to interact with your Vision wallet and choose between the Tron and Bitcoin miner token staking. Or if you can convert your old TRC10 VSN token into the new BEP20 token.
You can also follow the news and all changes in the cryptocurrency market, track information about the coins of interest, and much more.
Klever Wallet
Klever is a mobile wallet for Android and iOS devices. It is a decentralized P2P wallet network. In addition to the storage function, Klever allows you to exchange cryptocurrency, buy it from a bank card, and so on. The built-in browser will help you access your favorite blockchain projects.
Token Pocket Wallet
Token Pocket is an online wallet. To make it work you need to come up with an account name (12 characters), generate a private key and a public address, and pay $20 (you can use Alipay, WeChat Pay, or Paypal) to create an account with Token Pocket. In addition to storing cryptos, Token Pocket allows you to buy and sell coins, exchange tokens, etc.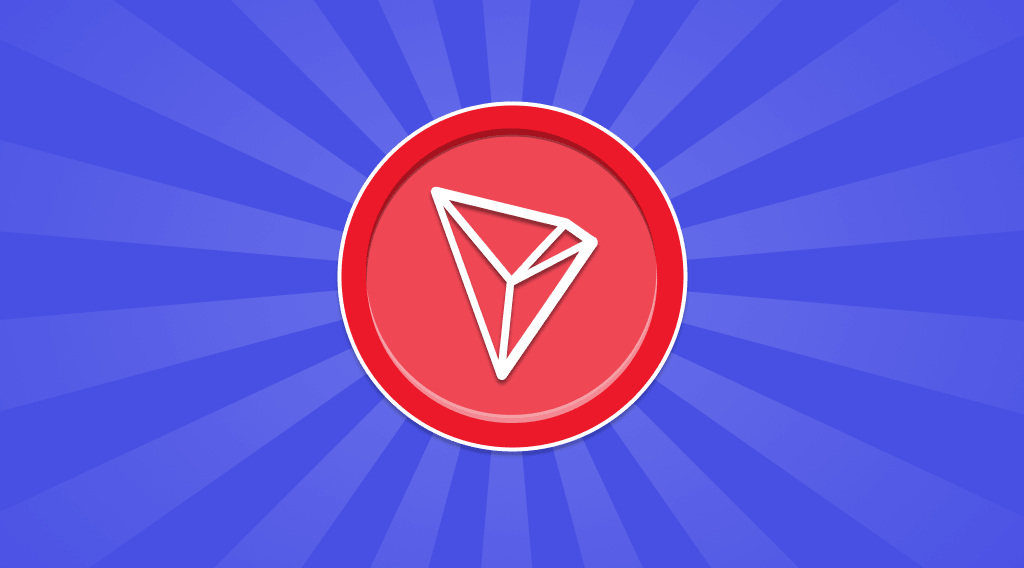 TRON Coin Price Prediction
TRX is one of the most famous cryptocurrencies today. Its market capitalization exceeds $7 billion. Most experts are positive about the dynamics of the TRX rate. In the coming years, a gradual increase in the value of cryptocurrency is expected.
According to WalletInvestor analysts, in 2023 the average price of the TRX cryptocurrency may reach the level of $0.07054. By 2030, the TRON cryptocurrency may not only surpass $0.5 but also go further: many experts predict that it will reach 1 dollar by 2030 and won't stop there.
Is TRON Crypto a Good Investment?
TRON looks like an ambitious platform, the development of which is only a matter of time. To date, the developers have already implemented some of the plans.
Also, TRON is supported by many successful entrepreneurs from China, so it can be assumed that financial support from the platform will allow all the planned development stages to be completed on time.
Where to Buy Tron Coin?
Now when you know where to store the TRON coin, the question arises, where can you buy or sell it. StealthEX is the best place to buy cryptocurrencies online. It is an instant cryptocurrency exchange for limitless swaps. This service is free from registration and does not store users' funds on the platform.
How to Buy Tron TRX Coin?
Just go to StealthEX and follow these easy steps:
Press the "Start exchange" button.
Provide the recipient address to which the coins will be transferred.
Move your cryptocurrency for the exchange.
Receive your coins!
Follow us on Medium, Twitter, Telegram, YouTube, and Reddit to get StealthEX.io updates and the latest news about the crypto world.
The views and opinions expressed here are solely those of the author. Every investment and trading move involves risk. You should conduct your own research when making a decision.
You are more than welcome to visit StealthEX exchange and see how fast and convenient it is.
crypto wallet
cryptocurrency wallet
TRON
TRX
wallet
Recent Articles on Cryptocurrency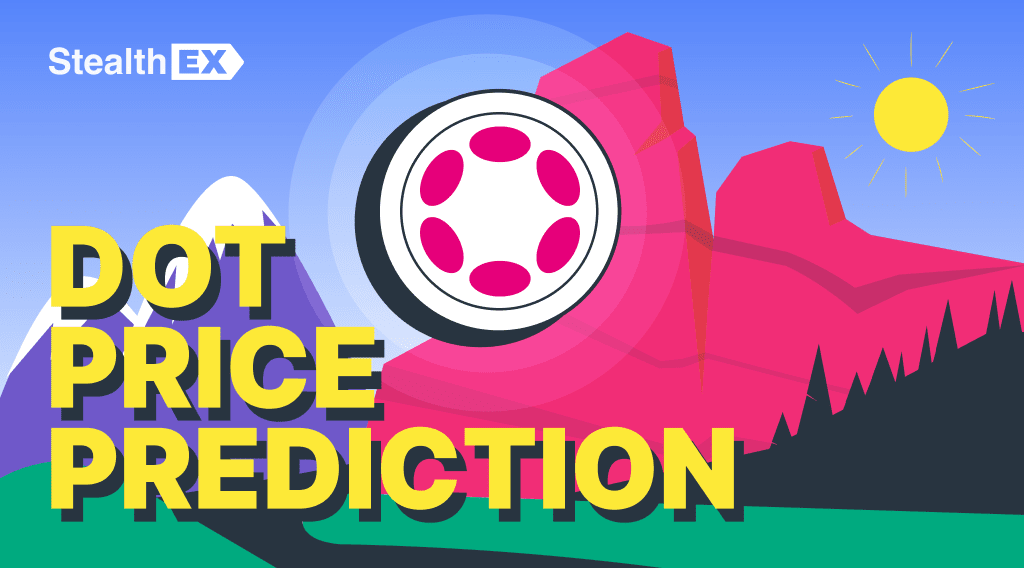 November 29, 2023
Price Prediction
Polkadot (DOT) Price Prediction: Will DOT Coin Reach $1000?
According to the long-term Polkadot price prediction by the end of 2030, the DOT price may rise to $195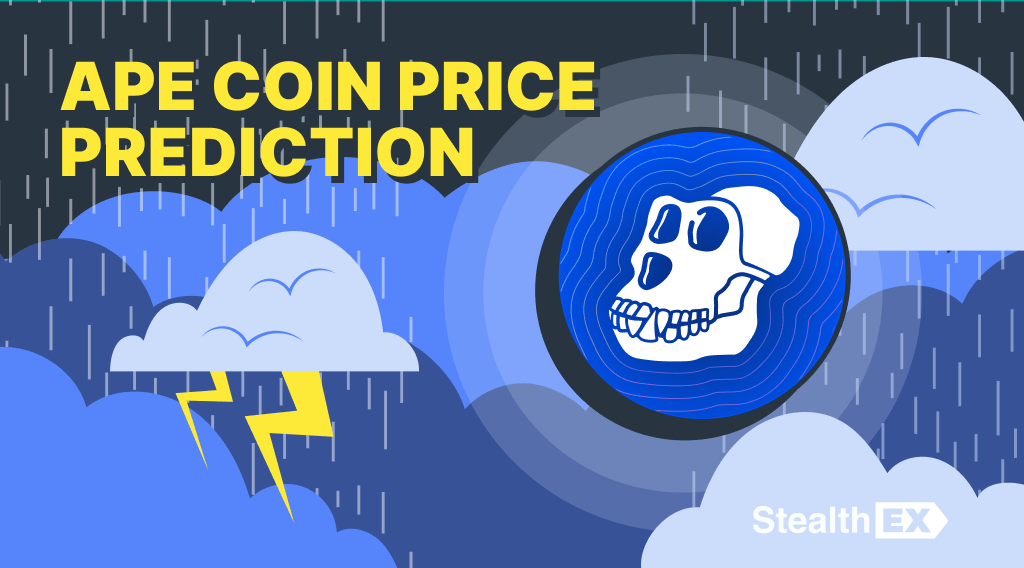 November 29, 2023
Price Prediction
ApeCoin Price Prediction: Is APE Coin a Good Investment?
According to the long-term ApeCoin price prediction by the end of 2030, the APE price may rise to $250