What Is the Metaverse for Dummies?
February 4, 2022
Crypto World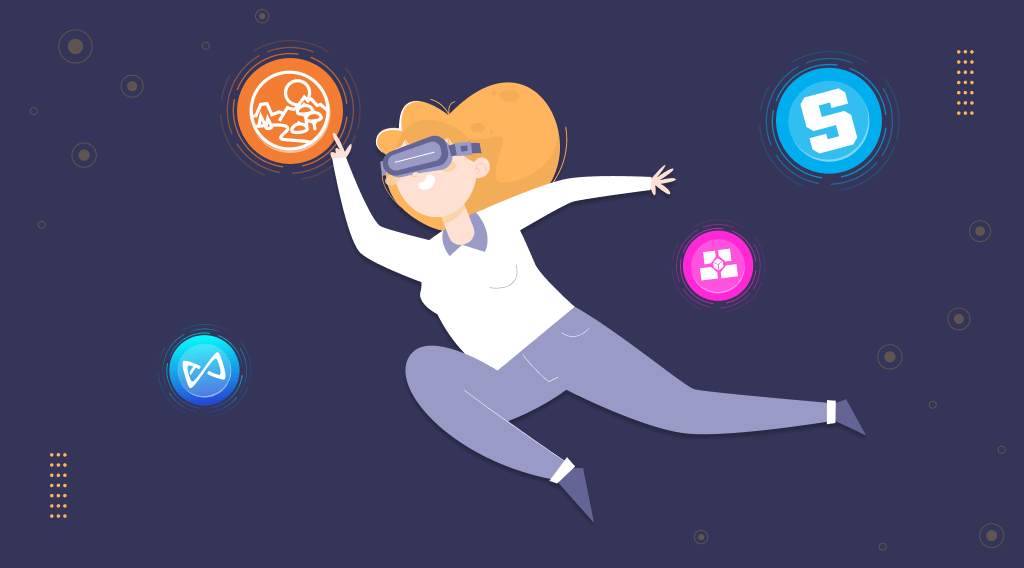 The cryptocurrency market strengthened a lot in 2021. In Spring, NFTs got on-demand, and Autumn became a Metaverse season. As experts believe, both concepts will affect not only token usage but also our daily lives. Keep reading the new StealthEX article to understand metaverse meaning and what metaverse crypto coins have already been released.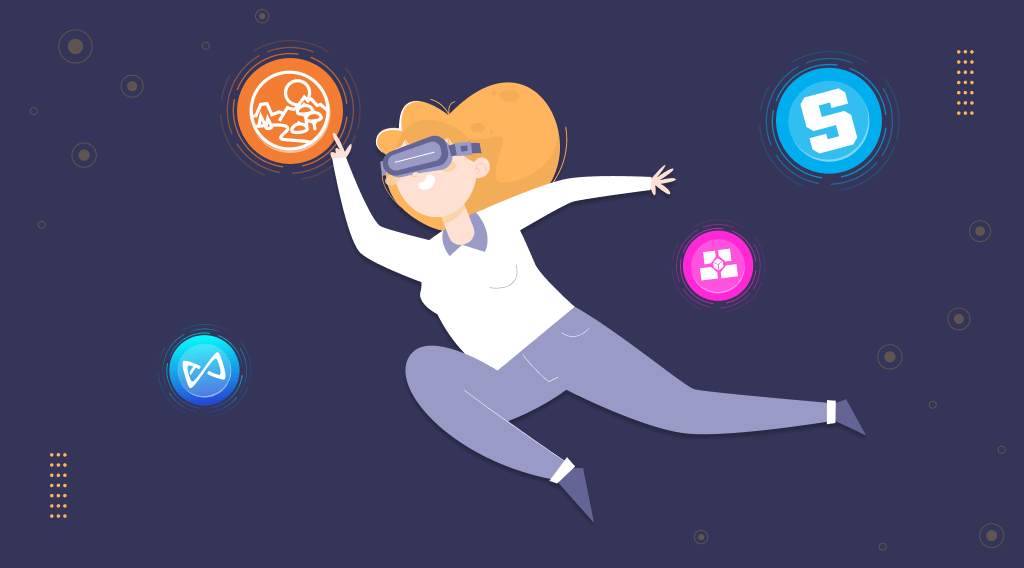 What Does Metaverse Mean?
What is the Metaverse? For the first time, the word Metaverse was used by Neal Stephenson in his 1992 novel Snow Crash. It was his way of referring to the main locale, the intersection of virtual and real worlds. Now the metaverse is a large-scale project to create a virtual space where you can interact with other people and digital objects.
IT corporations and major game and cryptocurrency developers are engaged in achieving this goal. It will be possible to connect to the metaverse through VR and AR devices, as well as through PCs and smartphones.
What Underlies the Metaverse?
Metaverse can operate properly with the help of:
Software. 3D engines are used to create virtual world projects. The most famous platforms are Unreal Engine and Unity.
Hardware. These are the user's guides to the metaverse. VR glasses, AR and XR gadgets, and everything that will help to interact with the platform. However, virtual and augmented reality glasses are optional. The key thing is to combine the two universes, so it can even be a sound reality with no visualization.
Data centers. These are cloud storage facilities for metaverse data, where the server and network equipment are placed, and the connection to the Internet is made. The major providers are well-known corporations, like Amazon, Google, and Microsoft.
Blockchain. It attaches each user's data and money to their digital account and allows them to use purchased products throughout the metaverse.
Metaverse Special Features
Venture capitalist Matthew Ball believes the metaverse must follow the 7 key principles:
Permanence. There must be no pauses and reboots because this world is infinite.
Real-time existence for everyone.
The number of participants is unlimited.
Operation with a fully functioning internal economy. It's possible not only to spend money but also to open your business, invest, and sell created objects.
Combination of real and virtual life. Metaverse isn't separate from the real world, it complements it.
Data compatibility. By buying clothes for your avatar or an object in one game, you can access it in other developers' projects.
Accessibility to any creators, letting them release their projects inside the metaverse.
What Is Metaverse Facebook?
In October 2021, Facebook CEO Mark Zuckerberg announced the creation of the greatest Facebook metaverse. He announced the release of a new special VR headset in 2022. The device will allow eye contact with other avatars and transfer emotions of users with high accuracy and see simultaneously objects of virtual and ordinary realities. It's assumed that the process of transformation of the company from a social network into the Mark Zuckerberg metaverse will take five years.
Top Metaverse Crypto Companies
Cryptocurrencies push metaverse development forward, and these are just a few projects that have already changed the market.
Enjin Metaverse
Enjin (ENJ) is a fast-growing gaming project. It helps users integrate NFT, create apps and websites using blockchain technology. One of the project's goals is to reduce industry fraud, which is common in transferring virtual goods. Using connected tools, developers can create coins that are right for their audience, supporting the brand.
THETA Metaverse
Theta Network (THETA) is a metaverse video project using a peer-to-peer blockchain network. It enables video caching and viewing more efficiently than existing centralized models. THETA was originally launched on the Ethereum blockchain but eventually moved to its own platform. Today, it's one of the most well-known blockchain protocols in entertainment.
The Sandbox Metaverse
Sandbox's key mission is to introduce blockchain into games. The concept allows participants to be both creators and players at the same time. There are several metaverse coins inside the Sandbox, and SAND coin is the main one that facilitates transactions on the platform. This platform aims to revolutionize the market and has already carved out a niche, despite numerous competitors.
Axie Infinity Metaverse
Axie Infinity (AXS) is an online game, where your goal is to fight other characters with pets and to breed and sell them at a profit. After each successful battle, the winner is rewarded with SLP tokens for breeding pets. There are millions of randomly generated variations of characters inside the game. Each pet has unique skills for defeating opponents.
Decentraland Metaverse
Decentraland (MANA) aims to offer users a complete virtual world with trading, ownership, and management capabilities. It recreates the free market economy using blockchain technology. Decentraland features customizable avatars and free outfits and accessories. Besides, MANA tokens are used to buy territory in the game and various objects.
Bloktopia Metaverse
Bloktopia (BLOK) is one of the best metaverse crypto projects built on top of the Polygon blockchain. It can be compared to a shopping mall of 21 floors, where each level has different features. The levels feature storefronts, various projects, exchanges, influencers, or companies, providing an immersive user experience.
Is Metaverse the Future?
In Autumn 2021, Meta's presentation had a positive effect on the metaverse cryptocurrency market. Next, Microsoft announced the creation of a metaverse. In January, the corporation bought Activision Blizzard, the leader in the gaming industry, which created World of Warcraft, Call of Duty, and other world-famous games. That's a big step towards the Microsoft metaverse. Google and Apple are also working on similar projects.
According to metaverse news, modern projects appear regularly, and investors can choose the most promising ones among them. It indirectly leads to an increase in the growth of tokens of various blockchains, including Ethereum or Solana. If you want to join the Metaverse community, you can start by buying your own SOL or ETH tokens.
Where to Buy Metaverse Coin?
Those wishing to swap or buy crypto can turn to an instant cryptocurrency exchange StealthEX. This service is free from registration and does not store users' funds on the platform.
Get Ethereum by following these 5 steps:
Go to StealthEX website. It will automatically guide you to the «Exchange» window.
Enter your crypto wallet address.
Send the deposit to the address generated by StealthEX.
Once deposit will be received, you will get your exchanged funds to the address provided in Step 3.
You can also buy ETH with your debit or credit card. To do so, you need to open the «Buy» window instead of «Exchange» in Step 1.

Follow us on Medium, Twitter, Telegram, YouTube, and Reddit to get StealthEX.io updates and the latest news about the crypto world. For all requests message us via support@stealthex.io.
The views and opinions expressed here are solely those of the author. Every investment and trading move involves risk. You should conduct your own research when making a decision.
You are more than welcome to visit StealthEX exchange and see how fast and convenient it is.
Bloktopia
crypto world
metaverse
NFT
non fungible token
Recent Articles on Cryptocurrency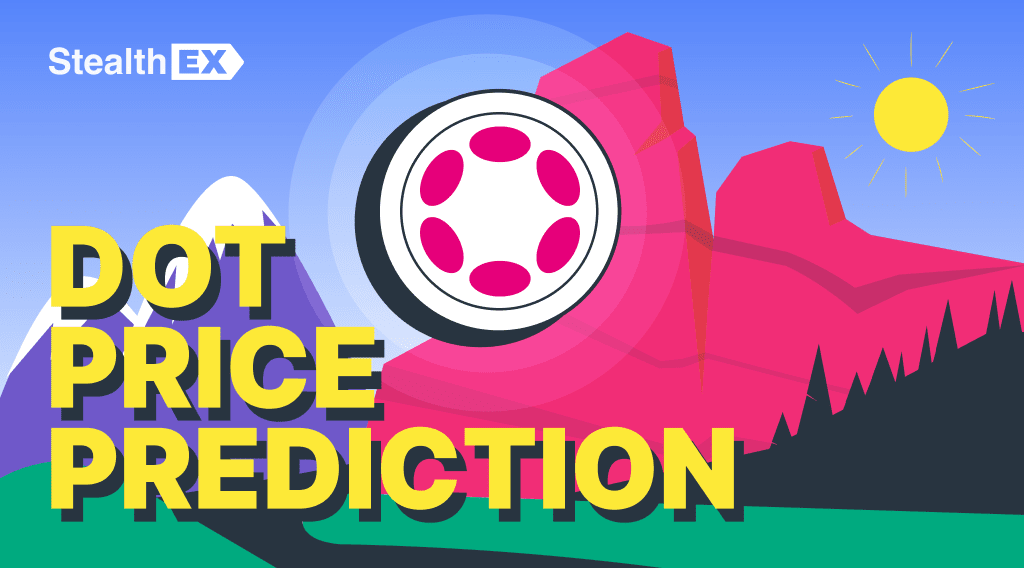 November 29, 2023
Price Prediction
Polkadot (DOT) Price Prediction: Will DOT Coin Reach $1000?
According to the long-term Polkadot price prediction by the end of 2030, the DOT price may rise to $195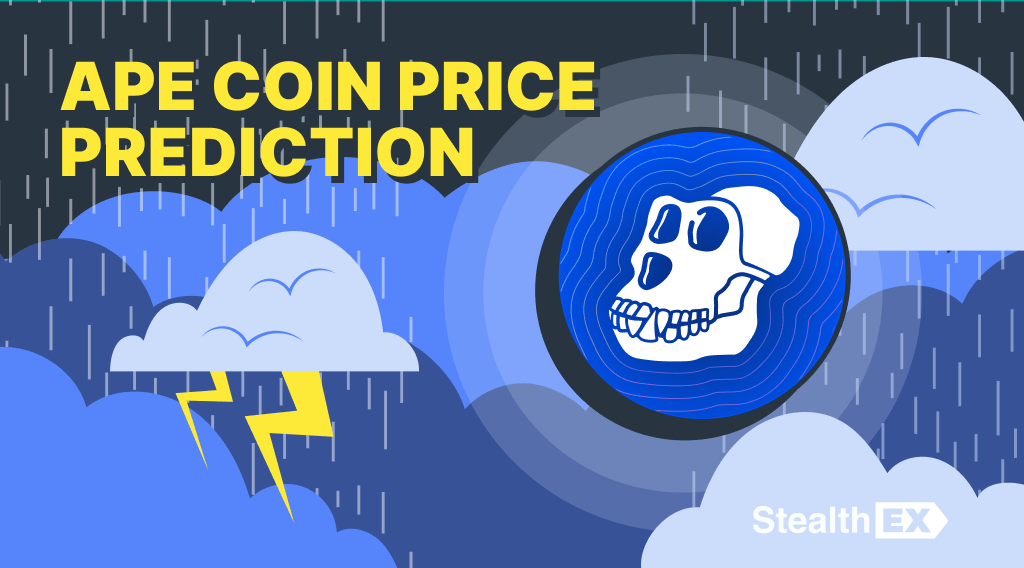 November 29, 2023
Price Prediction
ApeCoin Price Prediction: Is APE Coin a Good Investment?
According to the long-term ApeCoin price prediction by the end of 2030, the APE price may rise to $250