Where and How to Buy Alchemy Pay Crypto ACH Coin?
December 27, 2021
How to Buy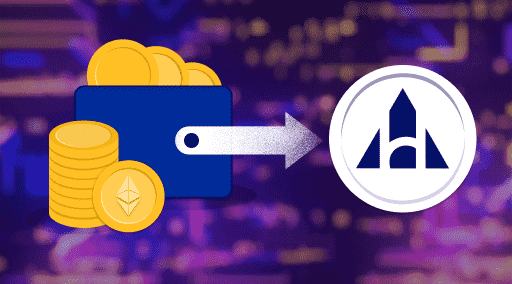 Alchemy Pay is a cryptocurrency project aimed at solving existing problems that electronic payment systems and blockchain payment platforms have. Its founders have created their own token called ACH crypto that has a limited supply of 10 billion coins that can't be increased. Keep reading the new StealthEX article and find more about ACH coin and where to buy Alchemy Pay crypto.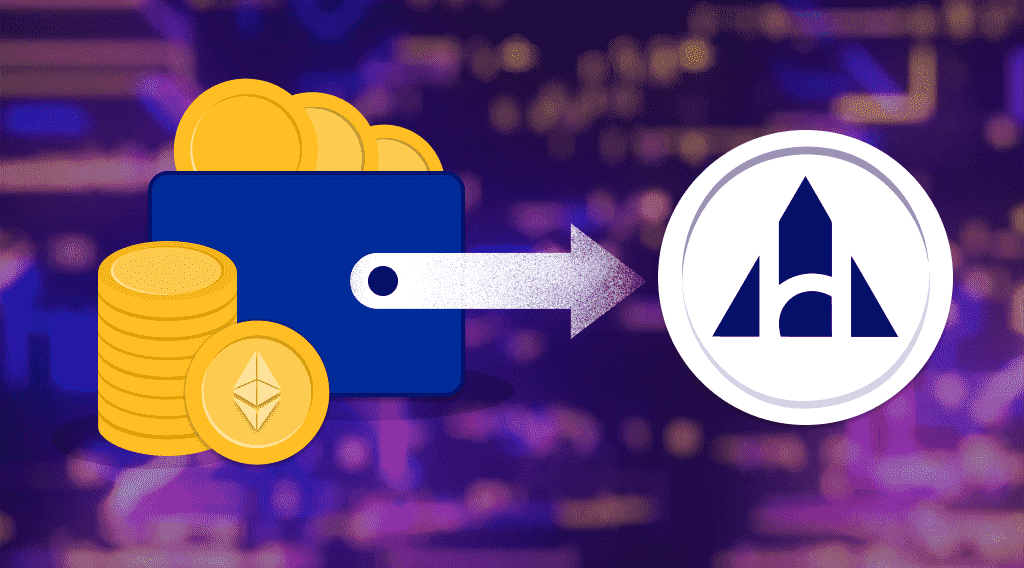 Alchemy Pay Crypto Goal
Alchemy Pay token owners want to develop the payment protocol through community consensus. They're aimed at building a decentralized ecosystem. Thanks to Alchemy Pay, digital assets will be used daily. This'll help return the rights of payment to the merchants, the client, and the market.
ACH Network Features
To achieve the primary goal, Alchemy Pay crypto founders make their platform decentralized. Due to modern technologies, ACH Network lets everyone use the assets they want for payments and settlements.
The ACH team also creates a five-layer ecosystem, including access, product, solution, core, and blockchain network layers.
Moreover, project founders ensure security. In this case, they are working on a trust-driven infrastructure and adding mechanisms for payment protection.
Where to Hold ACH Coin?
To ensure safety, ACH coin founders launched a wallet for both iOS and Android. The app offers all features for asset management. Users can hold and buy tokens, and to keep everyone updated, the app has a separate ACH crypto news page.
Is Alchemy Pay a good investment? The ACH ecosystem keeps enlarging with new fiat currencies, wallets, digital assets, and public chains. Thanks to this, ACH should achieve the key goal even faster than expected that increases the Alchemy Pay price.
According to an ACH crypto price prediction 2025 by PricePrediction, Alchemy Pay should cost $0.33 by that year. However, DigitalCoinPrice experts believe the ACH coin price will be a bit over $0.115 by January 2025.
Where to Buy Alchemy Pay Crypto?
The most secure way to buy Alchemy Pay crypto is StealthEX. This non-custodial exchange provides access to over 400 cryptocurrencies. Provide only general details and wait just a few minutes to get your tokens with no hidden fees.
How to Buy ACH Crypto Coin?
Just go to StealthEX and follow the instruction below. Let's imagine you want to exchange ETH to ACH. To make an exchange, you need to take a few simple steps:
First, you should choose Ethereum in the left drop-down list. Then choose ACH token in the right list of coins.
After setting the pair it is necessary to enter the amount of ETH you want to exchange.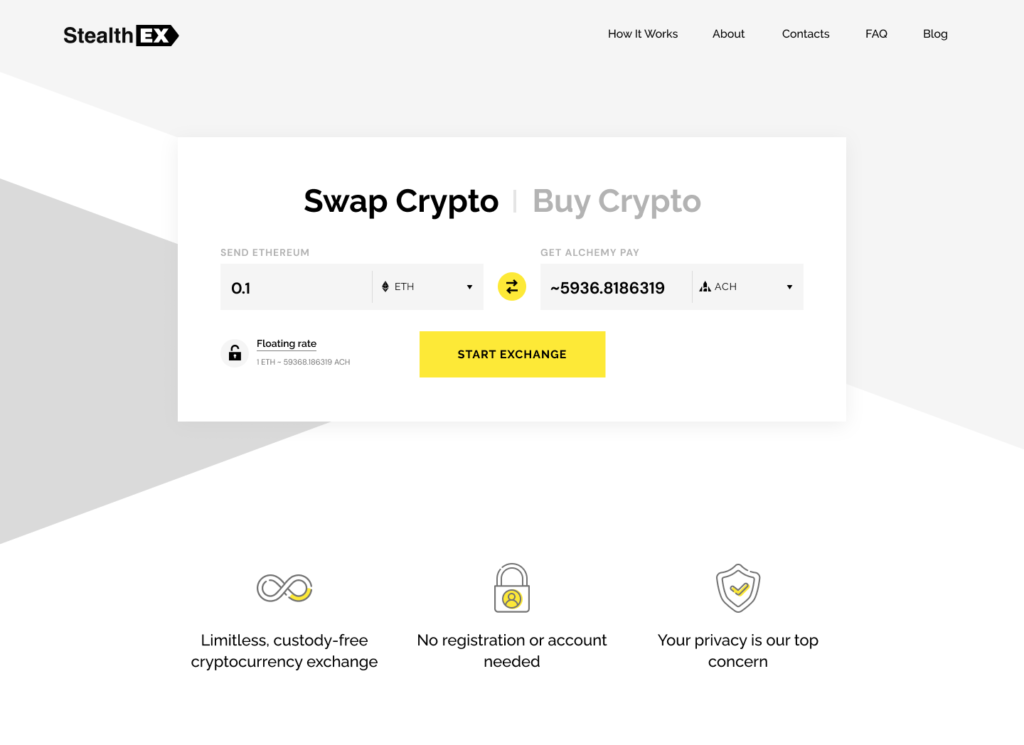 Here you will see the estimated amount of Alchemy Pay crypto that you will receive after the exchange.
Now when everything is set for the exchange, press the START EXCHANGE button and you will be taken to the next page.
In the second step, you need to provide the ACH recipient address. The recipient address must match the cryptocurrency you are going to receive. Remember to double-check the information you enter prior to the exchange as the transaction you make cannot be canceled.
As soon as you have carefully checked all the details, you can press the NEXT button and you will be redirected to the CONFIRMATION page with the information about the exchange.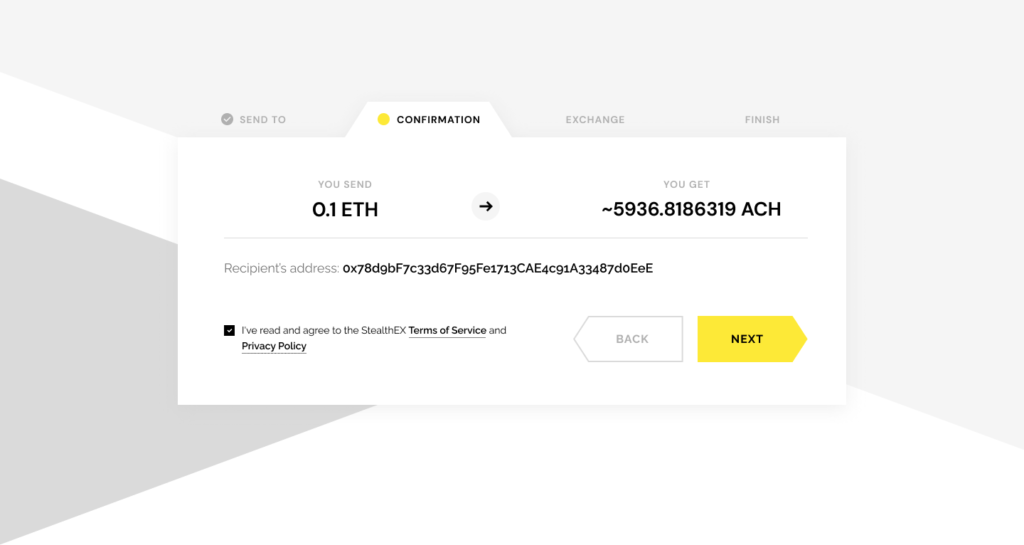 Here you can revise the address provided and the amount of ACH cryptocurrency you will receive. Don't forget to read and check the Terms of Use and Privacy Policy box. Without checking the box you will not be able to continue the exchange.
Pressing the NEXT button you will be redirected to the EXCHANGE page.
At first, you will see the address where you need to send your ETH coin to continue the exchange. StealthEX will also provide you with the exchange ID. It will allow you to keep all the information about the swap. It is recommended to save your exchange ID or the link to your exchange.
Exchange Statuses
After sending ETH coins to the shown address, the information on the EXCHANGE page will be renewed automatically. The EXCHANGE page has several statuses that will change during the time of the exchange.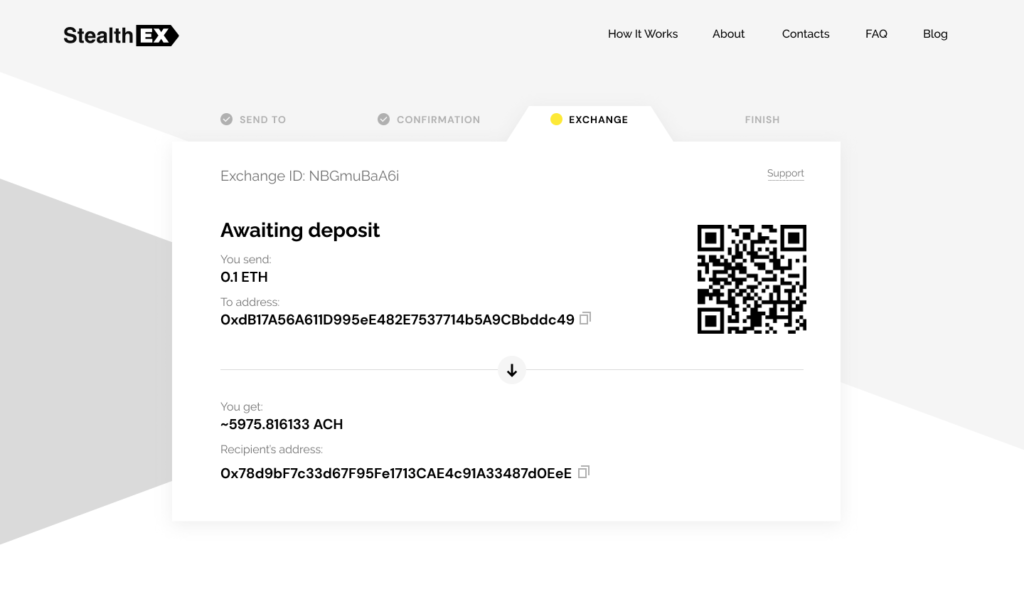 The first status is Awaiting deposit.
The following status is Confirming. This means that StealthEX is confirming the transaction you made.
The next status is Exchanging. During this time the exchange is being made.
Then the status will be changed to Sending to your wallet. This indicates that there are just a few minutes left until you will receive your Alchemy Pay coin.
Completion of the Exchange
Finally, you will be redirected to the FINISH page. This shows that the exchange has been successfully made and you will receive crypto to the address provided. To be sure that ACH coins were sent to your wallet you can also use the Output hash shown on this page and check it in the blockchain list of transactions.
From here you can either create a new exchange on StealthEX.io or leave the page and check your Alchemy Pay coin wallet to be surprised at how fast you got ACH crypto. Usually, the process is quite rapid so you won't need to wait long.
And by the way, don't forget that now our users can purchase cryptocurrencies using fiat and we still offer the opportunity to buy crypto at fixed rates!

Follow us on Medium, Twitter, Telegram, YouTube, Reddit to get StealthEX.io updates and the latest ACH coin news.
We are always ready to give you support if you have any issues with exchanging coins. Our team does our best to protect all members and answer their questions. For all requests message us via [email protected]
You are more than welcome to visit StealthEX exchange and see how fast and convenient it is.
ACH
Alchemy Pay
exchange cryptocurrency
how to buy
how to buy crypto
Recent Articles on Cryptocurrency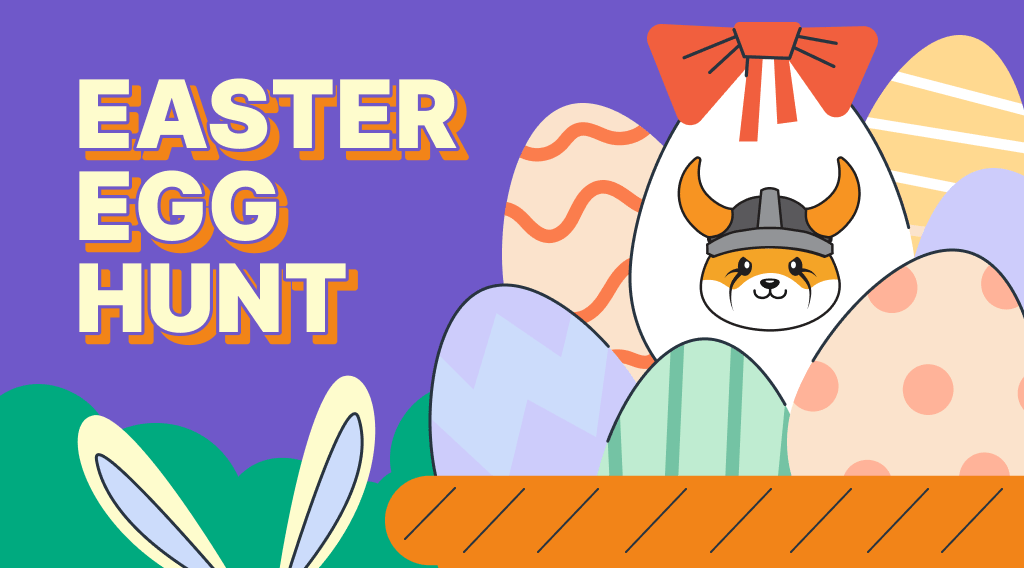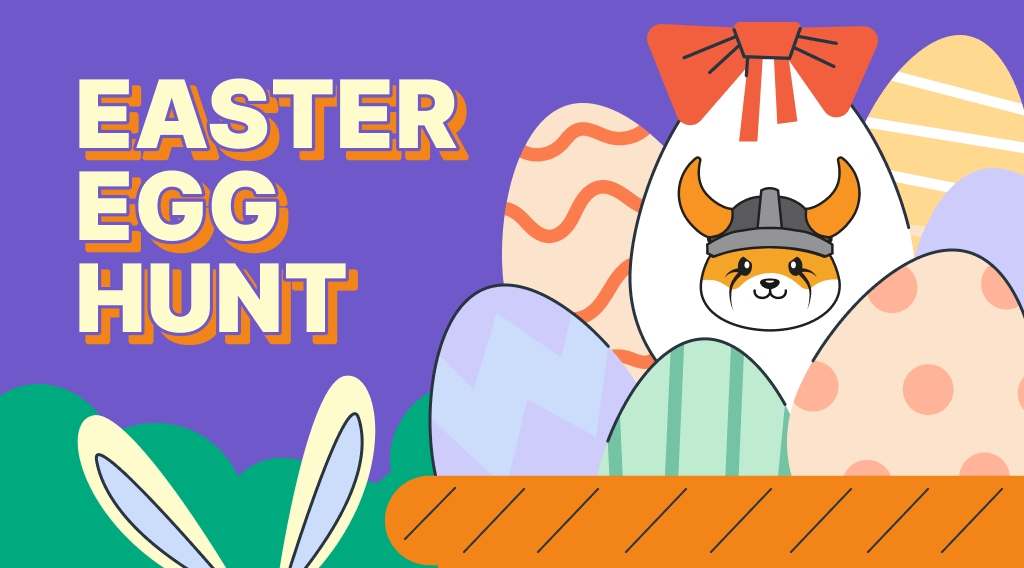 March 30, 2023
Our News
Join StealthEX Easter Egg Hunt & Win from 8M $FLOKI Prize!
Win a share of 8M $FLOKI in Easter Egg Hunt! Solve the secret word & join the fun. Good luck!…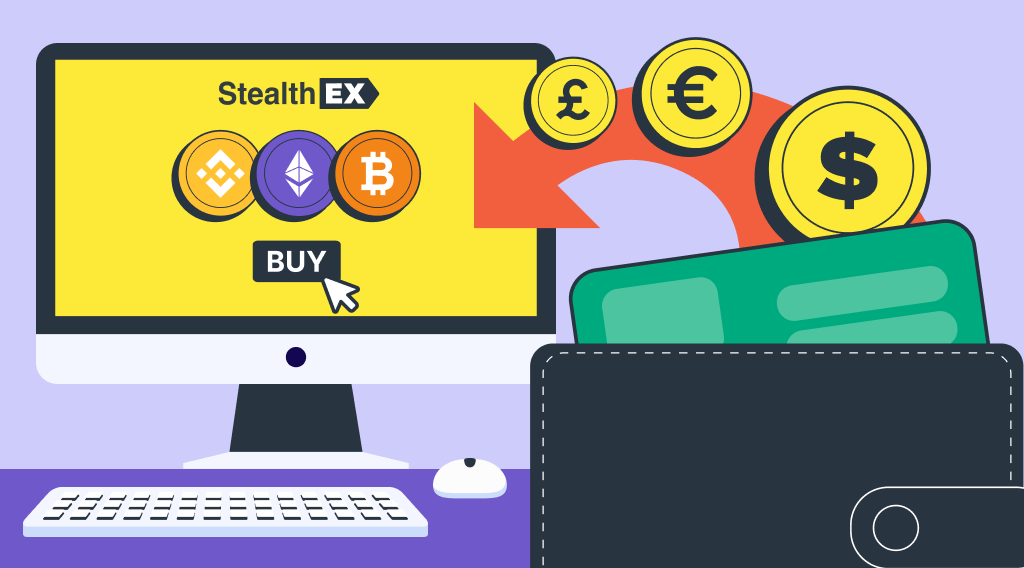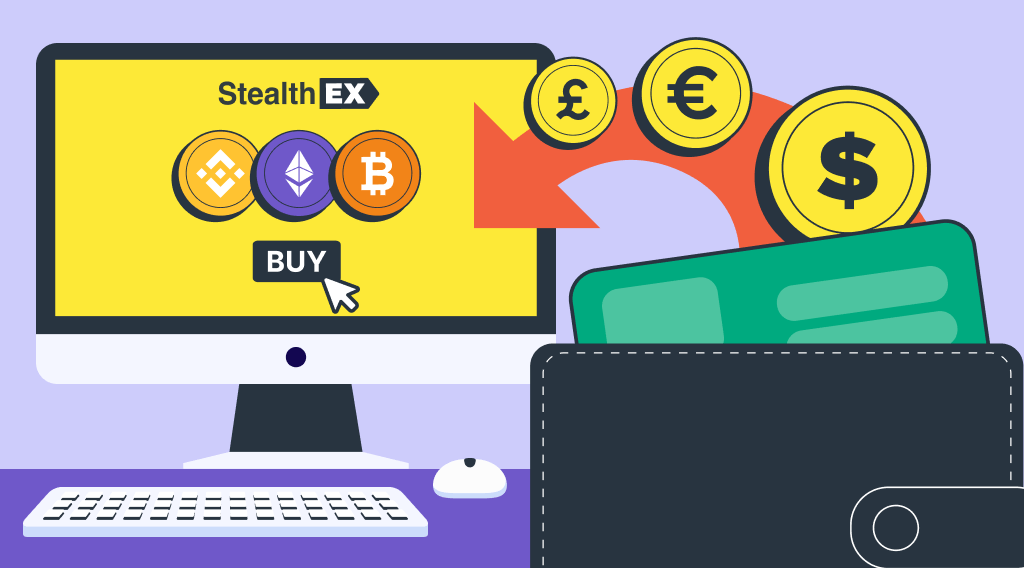 March 29, 2023
Our News
Buy Crypto with Credit Card: Fast & Easy on StealthEX
Buy crypto with a credit card on StealthEX: a secure, user-friendly platform for seamless and convenient transactions.