Where to Buy Baby Doge Coin: A Step-by-Step Guide
July 26, 2023
How to Buy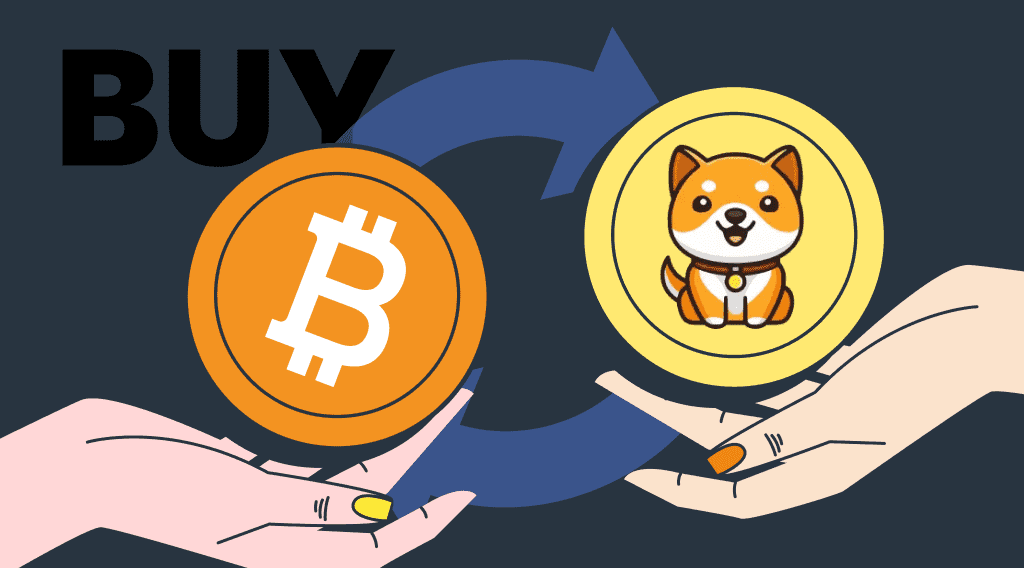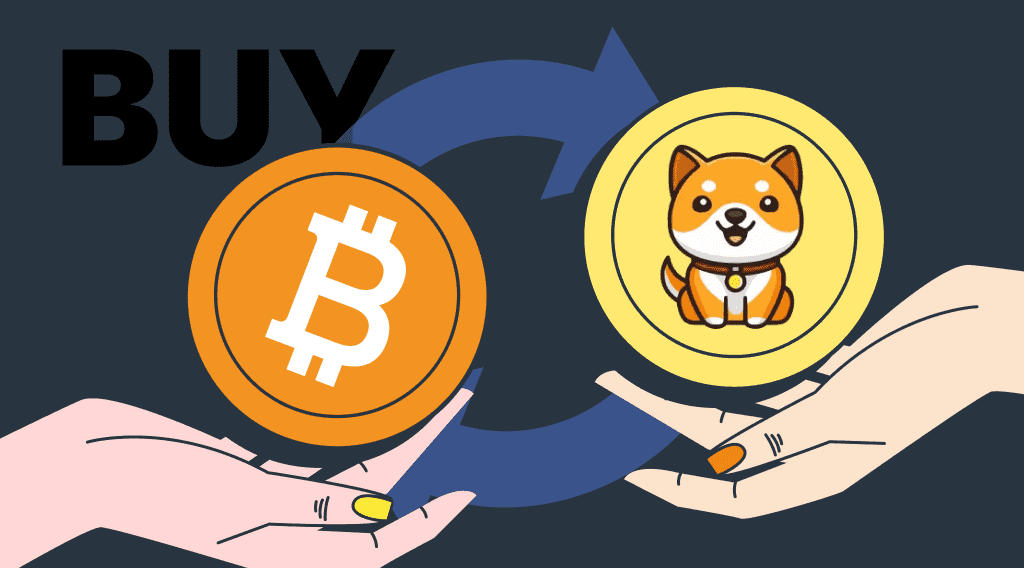 The meteoric ascent to prominence of meme coins in the crypto industry was unprecedented. These projects, led by pioneers such as Dogecoin and Shiba Inu, swept the big scene with a bang. Meme coins are digital assets that are based on Internet memes that exploded back in 2020. It is widely believed that they often do not have any utility, but with new leaders such as BabyDoge Coin (BABYDOGE), the narrative is rapidly changing. Let's take a closer look at this popular meme cryptocurrency and where to buy Baby Doge coin.
Where to Buy Baby Doge Crypto?
There are many exchanges where one can buy Baby Doge Coin (BABYDOGE), and StealthEX is one of the safest options. This platform offers users to get Baby Doge crypto with no extra fees and with the best floating and fixed rates. This cryptocurrency is always freely available for purchase via StealthEX.
How to Buy BABYDOGE Coin?
Just follow the guidelines below. Let's imagine you want to exchange BTC for BABYDOGE, that is, to use its Bitcoin to BabyDoge exchange. To make an exchange, you need to take a few simple steps.
First, you should choose Bitcoin in the left drop-down list. Then choose BabyDoge in the list of coins on the right.
After setting the pair it is necessary to enter the amount of BTC you want to exchange. Here you will see the estimated amount of BabyDoge crypto you will receive after the exchange.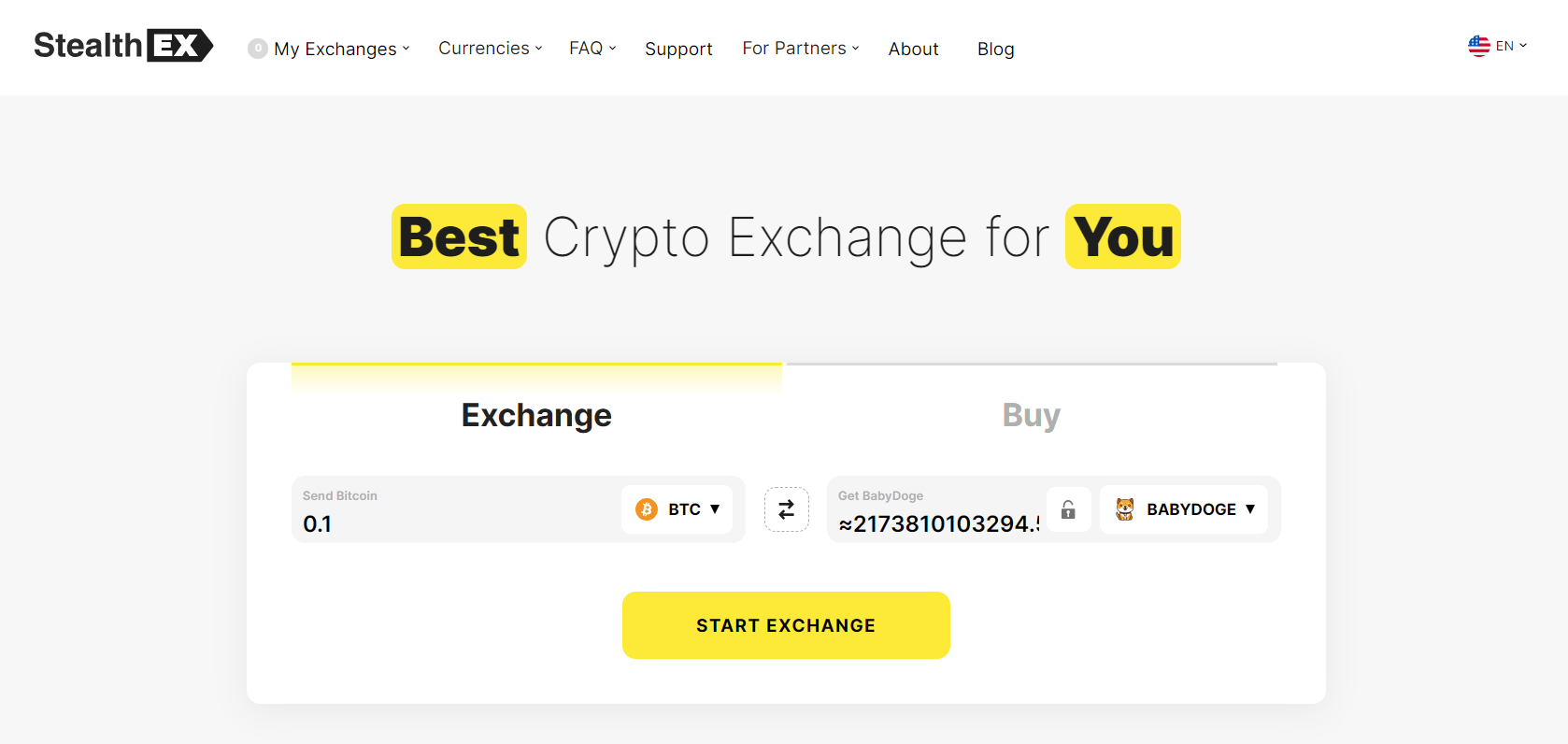 When everything is set, press the Start Exchange button and you will be taken to the next page.
In the second step, you need to provide the BabyDoge Coin recipient address. The recipient address must match the crypto you are going to receive. Remember to double-check the information you enter prior to the exchange as the transaction you make cannot be canceled.
As soon as you have carefully checked all the details, you can press the Next button and you will be redirected to the Confirmation page.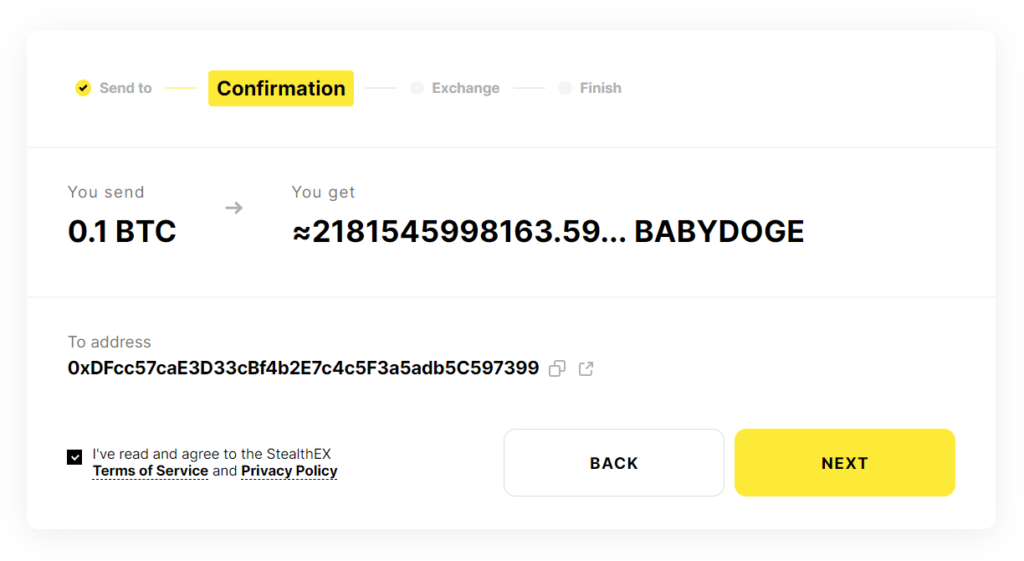 Here you can revise the address provided and the amount of BabyDoge you will receive. Don't forget to read and check the Terms of Use and Privacy Policy box. Without checking the box you will not be able to continue the exchange.
Pressing the Next button you will be redirected to the Exchange page.
At first, you will see the address where you need to send your Bitcoin to continue the exchange. StealthEX will also provide you with the exchange ID. It will allow you to keep all the information about the swap. It is recommended to save your exchange ID or the link to your exchange.
Exchange Statuses
After sending BTC coins to the shown address, the information on the Exchange page will be renewed automatically. The Exchange page has several statuses that will change during the time of the exchange.
The first status is Awaiting deposit.
The following status is Confirming. This means that StealthEX is confirming the transaction you made.
The next status is Exchanging. During this time the exchange is being made.
Then the status will be changed to Sending to your wallet. This indicates that there are just a few minutes until you receive your BabyDoge (BABYDOGE).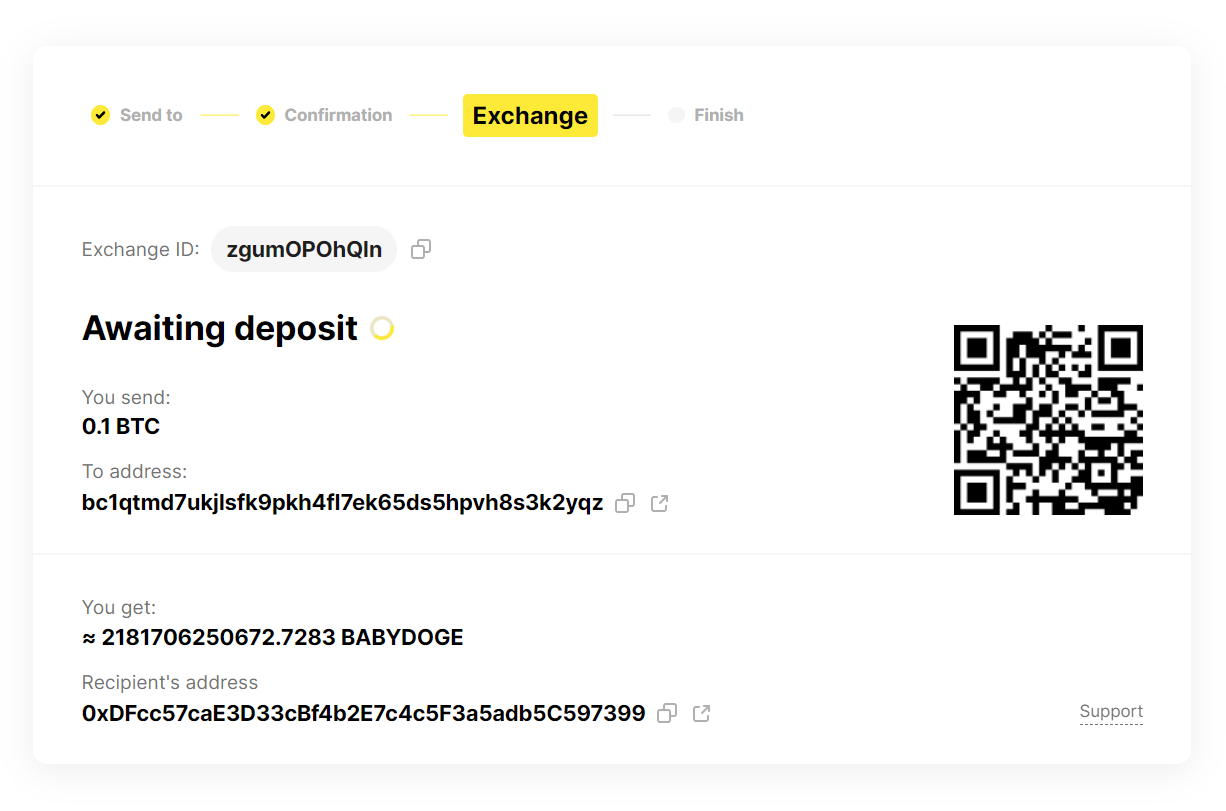 Finally, you will be redirected to the Finish page. This shows that the exchange has been successfully made and you will receive crypto to the address provided. To be sure that BabyDoge Coin was sent to your wallet you can also use the Output hash shown on this page and check it in the blockchain list of transactions.
From here you can either create a new exchange on StealthEX or leave the page and check your BabyDoge wallet to be surprised at how fast you get BabyDoge crypto sent to your address. Usually, the process is quite rapid so you won't need to wait long: a BabyDoge swap is processed in a matter of minutes.
Now that we've sorted out how you can buy Baby Doge Coin (BABYDOGE) via StealthEX, let's take a closer look at the project and its properties.
BabyDoge Coin: About the Project
The Baby Doge Coin is a layer-1 blockchain project that was launched in June of 2021. Just like many other meme coin projects, its founders and core team remain anonymous, however, some believe that Christian Campisi, the founder of Save Lands and Paws, is the father of this coin. Initially, about 420 quadrillion tokens were launched in the market, out of which 180 quadrillion coins were exhausted.
BabyDoge Coin employs a Proof-of-Stake-Authority consensus algorithm, which requires 21 validators. This internal mechanism highly encourages community involvement. The protocol responsible for the token scarcity consists of 3 main components: a static reflection model, LP Acquisition, and a burn mechanism. 5% of the fees go to token holders as static rewards, and the other 5% go to liquidity.
The coin offers its users static reflection, similar to staking, which rewards long-term holders. According to BABYDOGE's 'Pawmap,' the project aims to get listed on major cryptocurrency exchanges, introduce credit card payments, launch a decentralized swapping platform and wallet, and build an NFT marketplace.
BabyDoge Coin: More Utility for the Meme Coin
The major motivation for developing BABYDOGE is to improve on the flaws of its forefather Dogecoin (DOGE). BabyDoge is a puppy-themed coin with greater scaling potential than its parent. BabyDoge Coin is a hyper-deflationary coin, which implies that the quantity of tokens in circulation decreases with time. Furthermore, BabyDogeCoin is a widely acknowledged utility token, with major online retailers now accepting it as payment. This token includes charities that provide aid in many ways, and the mission of Baby Doge has been defined as helping the dogs who need it the most. The coin has sponsored many organizations that look after dogs in need.
The Baby Doge Coin crypto project has an ecosystem of unique products, including NFTs and a mobile app called the Baby Doge Card, which will allow users to buy and transfer cryptocurrencies. Moreover, it has become partners with CoinPayments in order to make BABYDOGE a medium of exchange on websites built on Shopify, WooCommerce, and Magento. This type of added utility is unheard of for a meme coin project. Just recently, Guarda Wallet added BabyDoge to be used as collateral for crypto loans. So when it comes to BabyDoge Coin news, there's plenty of commotion going on with the project.
Finally, one of the primary selling points of Baby Doge Coin is its transaction speed. This crypto project provides more utilities, throughput, faster transaction speeds, and lower transaction fees because it is built on the Binance Smart Chain. Transactions may be handled substantially faster than with other cryptocurrencies, according to the effort, which may help improve its appeal to users and investors. It is also a deflationary token, which means that as it becomes more scarce, its value will rise due to its scarcity.
However, it's also true that BabyDoge operates in incredibly small amounts. While this means it does not have to be worth that much to see its investors rewarded, the microscopic value of a single BabyDoge coin might lead to potential investors being put off. Yet, this crypto has shown signs of growth in the past, even if the dogcoin market is somewhat crowded.
Make sure to follow StealthEX on Medium, Twitter, Telegram, YouTube, and Publish0x to stay updated about the latest news on StealthEX.io and the rest of the crypto world.
Don't forget to do your own research before buying any crypto. The views and opinions expressed in this article are solely those of the author.
Baby Doge
BabyDoge
DOGE
how to buy
how to buy crypto
Recent Articles on Cryptocurrency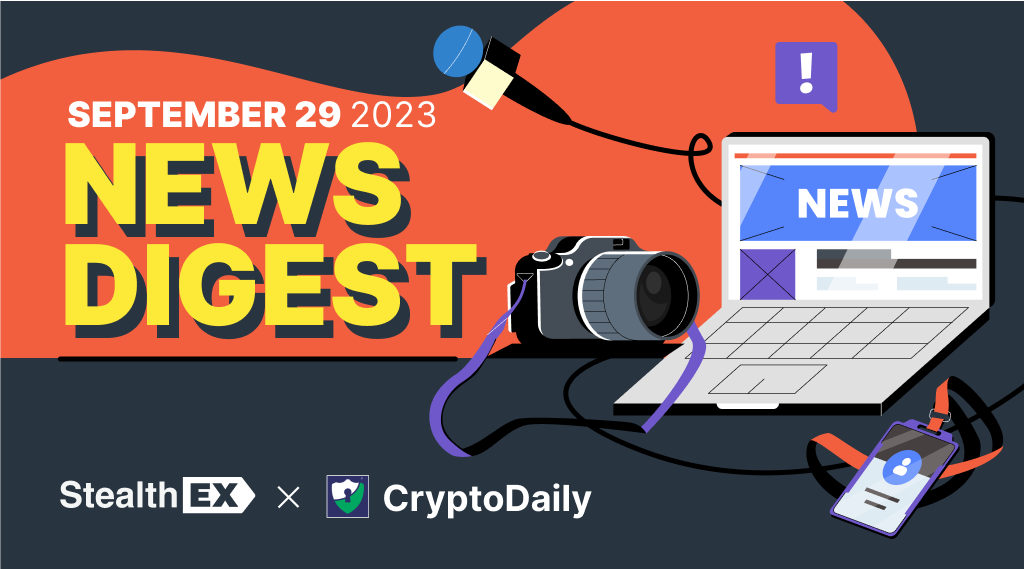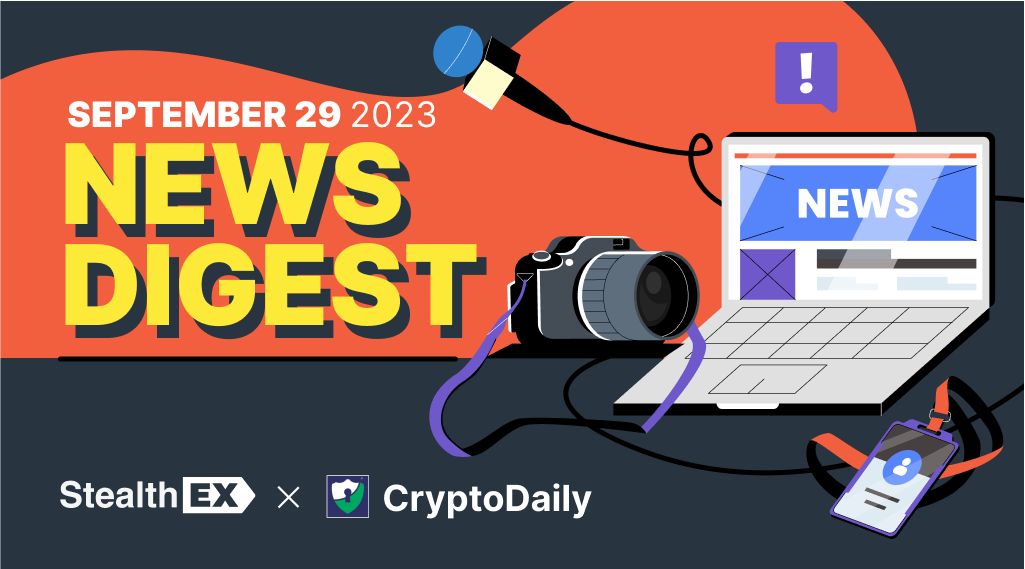 September 29, 2023
Crypto World
MicroStrategy, Coinbase, and MoneyGram Wallet in StealthEX x CryptoDaily Digest
MicroStrategy's new BTC buy, SEC scrutiny on Gensler, MoneyGram wallet, and Marathon Digital's invalid block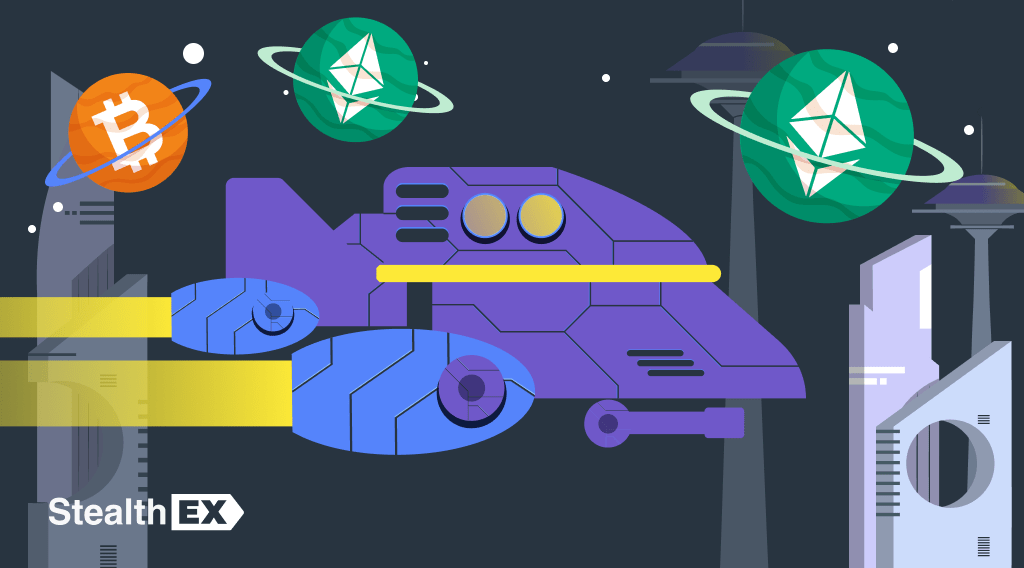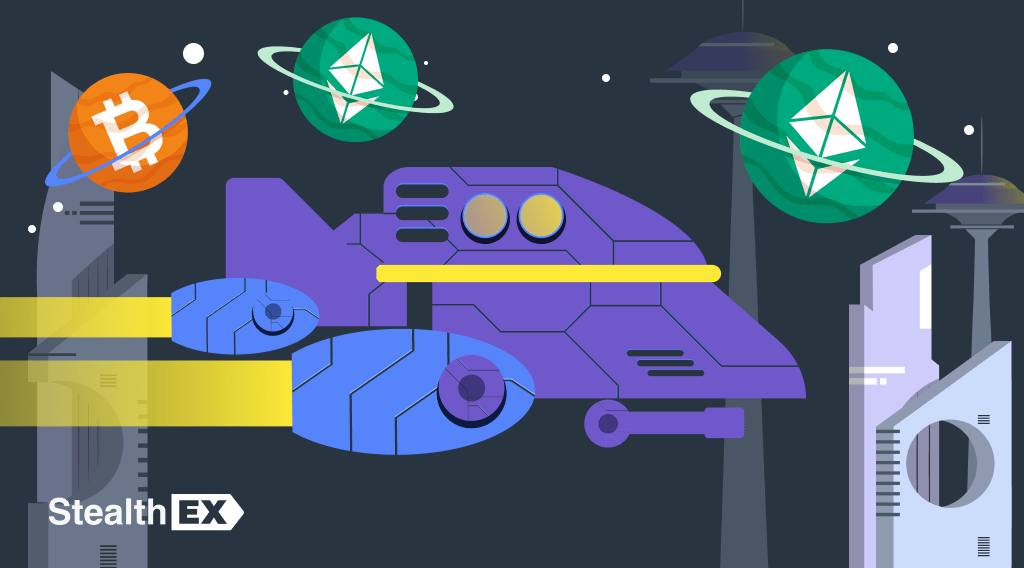 September 28, 2023
Investment
Future of Crypto in the Next 5 Years: Trends, Challenges, and Predictions
Navigating the future of crypto in the next 5 years: what can we expect from the cryptocurrency market in the…