Where and How to Buy Dogecoin Crypto? Beginners Guide
October 18, 2022
How to Buy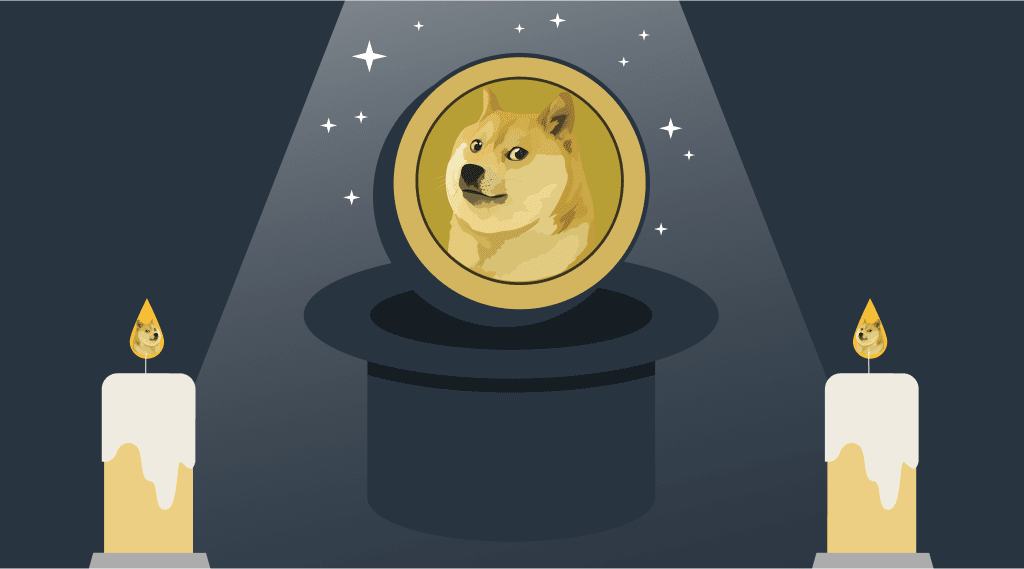 The crypto market is versatile and always ready to surprise crypto enthusiasts with all sorts of projects – from proper De-Fi innovative platforms and tokens to fun ones, like meme coins. Dogecoin (DOGE) was the first meme coin project launched into the cryptocurrency market in 2013. Its developers, Jackson Palmer and Billy Markus, stated the coin was just released for fun following Bitcoin's popularization. Read more about how and where to buy Dogecoin in the new StealthEX article.
In fact, the Dogecoin was created from a viral Doge meme and features a Shiba Inu, a Japanese breed of dog, as its logo. Meme coins weren't meant to be reckoned with seriously but have caught on when investors begin to take an interest to get in on the joke, and now Dogecoin is at the forefront of this group of cryptocurrencies.
Where to Buy DOGE Coin?
There are many exchanges where to buy DOGE crypto, and StealthEX is one of the safest options. This platform offers users to get DOGE with no extra fees and with the best floating and fixed rates.
How to Buy Dogecoin?
Just follow the guidelines below. Let's imagine you want to exchange BTC to DOGE. To make an exchange, you need to take a few simple steps.
First, you should choose Bitcoin in the left drop-down list. Then choose Dogecoin (DOGE) in the list of coins on the right.
After setting the pair it is necessary to enter the amount of BTC you want to exchange.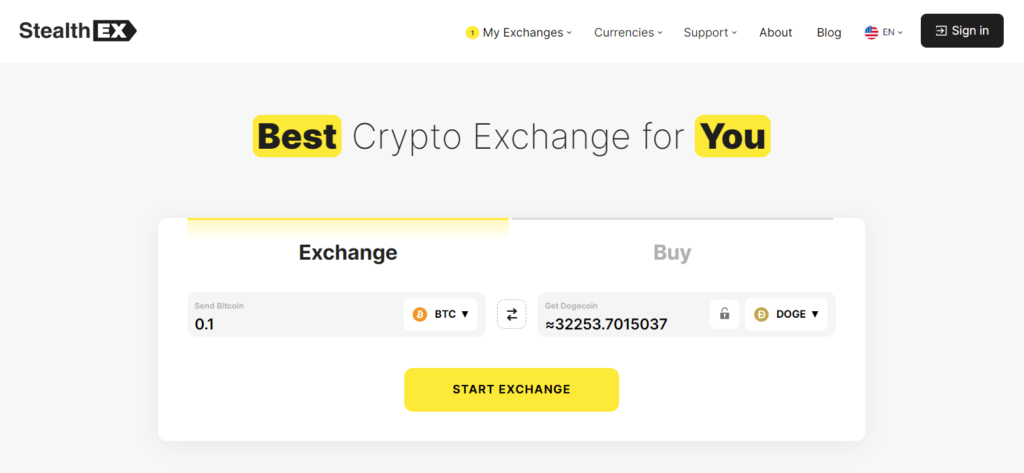 Here you will see the estimated amount of Dogecoin crypto that you will receive after the exchange.
Now when everything is set, press the START EXCHANGE button and you will be taken to the next page.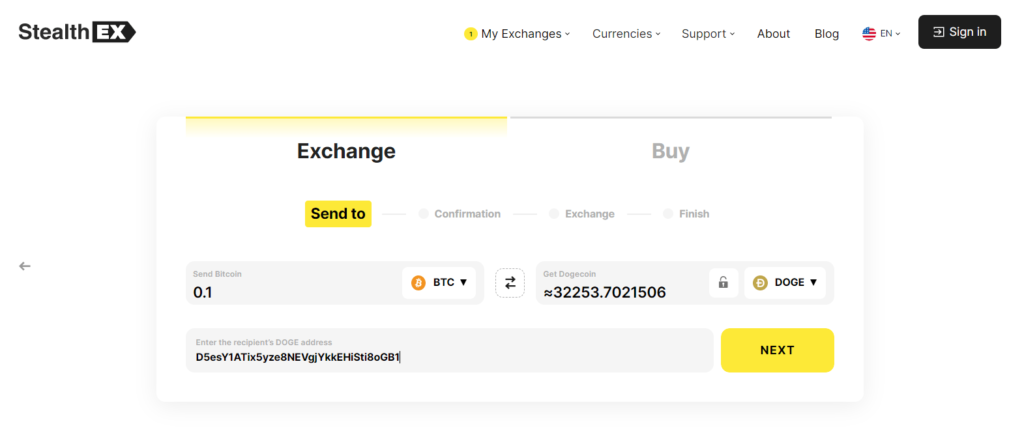 In the second step, you need to provide the Dogecoin recipient address. The recipient address must match the crypto you are going to receive. Remember to double-check the information you enter prior to the exchange as the transaction you make cannot be canceled.
As soon as you have carefully checked all the details, you can press the NEXT button and you will be redirected to the CONFIRMATION page.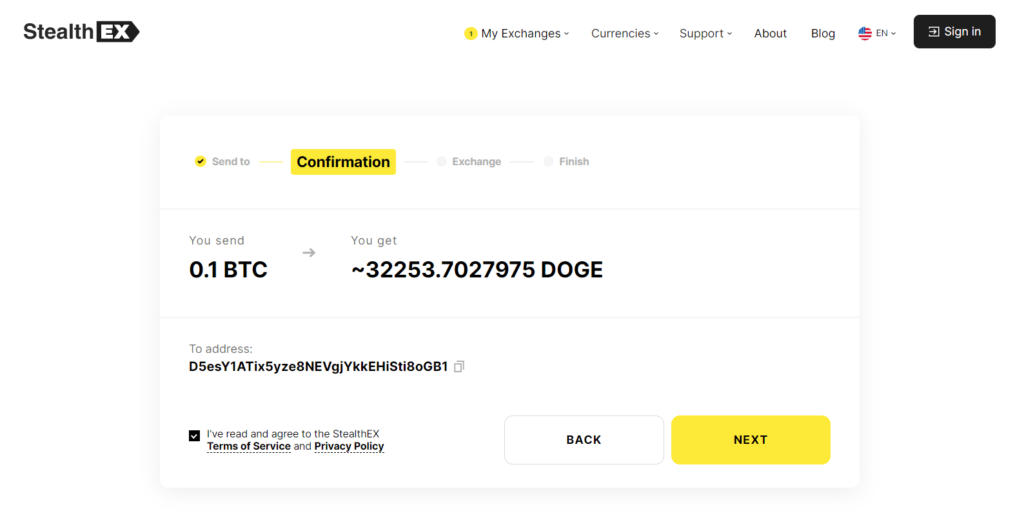 Here you can revise the address provided and the amount of Dogecoin you will receive. Don't forget to read and check the Terms of Use and Privacy Policy box. Without checking the box you will not be able to continue the exchange.
Pressing the NEXT button you will be redirected to the EXCHANGE page.
At first, you will see the address where you need to send your BTC coin to continue the exchange. StealthEX will also provide you with the exchange ID. It will allow you to keep all the information about the swap. It is recommended to save your exchange ID or the link to your exchange.
Exchange Statuses
After sending BTC coins to the shown address, the information on the EXCHANGE page will be renewed automatically. The EXCHANGE page has several statuses that will change during the time of the exchange.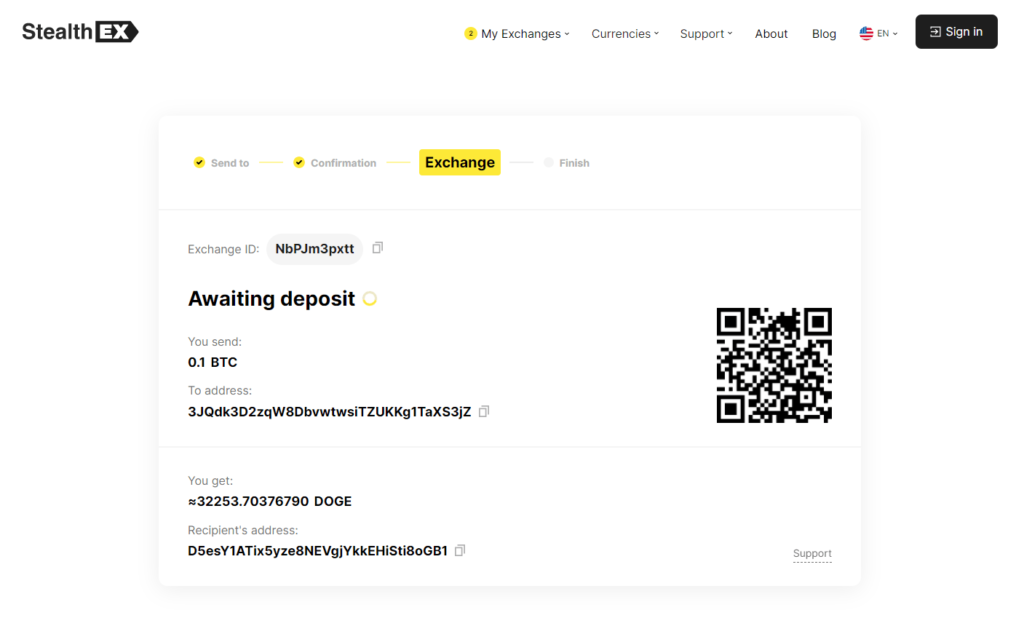 The first status is Awaiting deposit.
The following status is Confirming. This means that StealthEX is confirming the transaction you made.
The next status is Exchanging. During this time the exchange is being made.
Then the status will be changed to Sending to your wallet. This indicates that there are just a few minutes left until you will receive your Dogecoin.
Completion of the Exchange
Finally, you will be redirected to the FINISH page. This shows that the exchange has been successfully made and you will receive crypto to the address provided. To be sure that DOGE coins were sent to your wallet you can also use the Output hash shown on this page and check it in the blockchain list of transactions.
From here you can either create a new exchange on StealthEX.io or leave the page and check your Dogecoin wallet to be surprised at how fast you get DOGE crypto to your address. Usually, the process is quite rapid so you won't need to wait long: Dogecoin swaps are processed in a matter of minutes.
Keep reading StealthEX's article to learn more about the project itself and Dogecoin.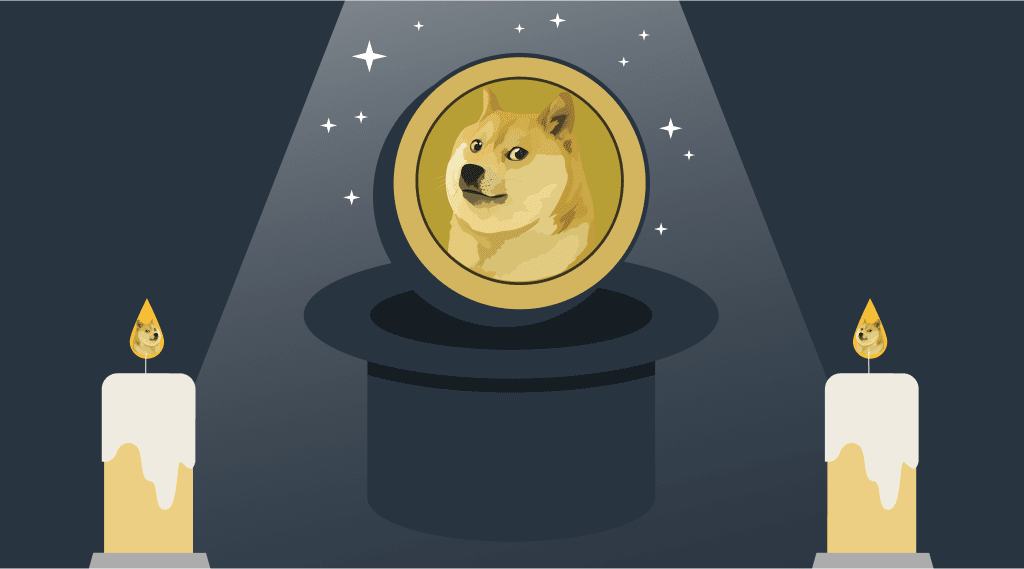 What Is DOGE Crypto?
Based on the popular Doge Internet meme and featuring a Shiba Inu on its logo, Dogecoin (DOGE) is a cryptocurrency that was forked from Litecoin in December 2013. DOGE quickly developed a strong online community and eventually captured mainstream attention, especially when Tesla and SpaceX founder and billionaire Elon Musk expressed public support for the coin. When in April 2020 he tweeted 'Doge barking at the moon,' this led Dogecoin's value to rise over 600%. Ever since that time, the cryptocurrency's price occasionally surged because of Musk's tweets, and those who have been holding on to the coin could make really big profits.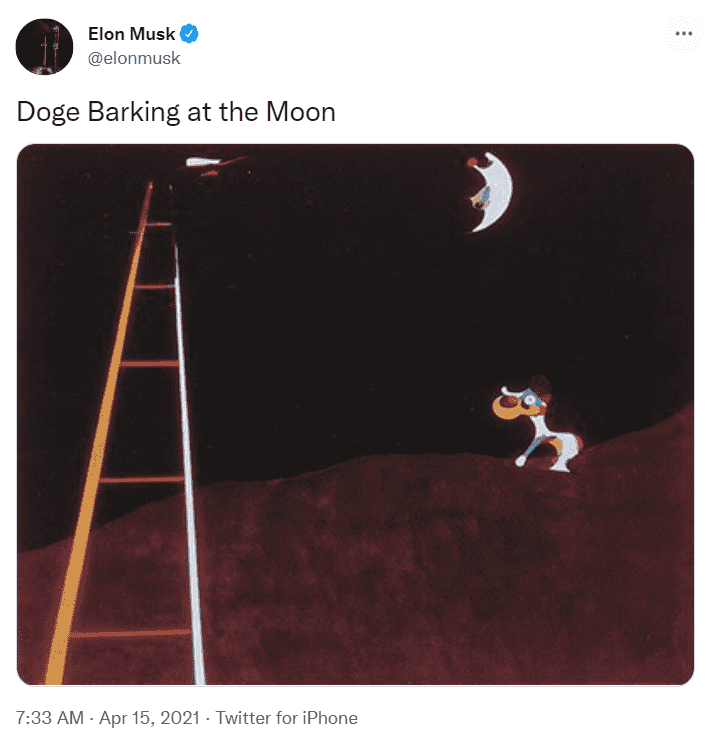 How Does Dogecoin Work?
Like many other coins, Dogecoin runs on its own dedicated blockchain. Dogecoin's digital ledger is constantly being updated with all new transactions, and the network uses cryptography to keep all transactions secure.
The Dogecoin blockchain uses a Proof-of-Work consensus mechanism, where miners use computers to solve complex mathematical equations in order to process transactions and record them on the blockchain. In exchange for supporting the blockchain, miners earn additional Dogecoin, which they can then hold or sell on the open market.
Dogecoin may be used for payments and purchases, but it's not a very effective store of value. This is mostly because there is no lifetime cap on the number of Dogecoins that may be created by mining, which means that the cryptocurrency is highly inflationary by design. The blockchain rewards miners for their work by creating millions of new Dogecoins every day, and the annual issuance is needed to pay miners and keep the network secure. Dogecoin's supply is not unlimited, because it has an absolute limit of issuance per block, per day, and per year – just like other coins do. The only difference is that Dogecoin's issuance does not have an end date.
Dogecoin Nodes
The Dogecoin network is a peer-to-peer payment network consisting of thousands of computers called nodes. Each of these nodes is running specialized software, called Dogecoin Core. Transaction information is recorded into a database, split into blocks chained to each other, and distributed and replicated across the nodes of the network: this database is known as the Dogecoin blockchain.
In practice, this results in transaction information being shared across the entire network and, subsequently, not needing to be stored in one centralized place. This is why cryptocurrencies like Dogecoin are often referred to as being decentralized.
In short, a node is software that is running on a computer that is connected to the Dogecoin network. This software communicates with other nodes on the network and in doing so keeps the distributed ledger in sync and up-to-date, in addition to providing new nodes that need to download the full Dogecoin blockchain with information about past blocks.
Without node operators running full nodes, the Dogecoin network could not function. By being able to fully validate transactions and blocks and by hosting a full copy of the blockchain, full nodes perform crucial tasks in the network, including validating transactions, keeping a historic record of all transactions, and dictating and enforcing the rules of the network.
Dogecoin Features
The platform has a number of features that its users find helpful and innovative:
Speed and cost. Doge boasts fast transactions and low transaction fees.
Unlimited offer. The coin was originally limited to 100 billion coins, but was later replaced with an unlimited supply.
Dogecoin community. The Dogecoin community is vast and close-knit.
Charity. DOGE users use currency for good deeds. For example, Dogecoin partnered with a water charity to mobilize thousands of people to access clean water in Kenya. Most recently, the Dogecoin Foundation partnered with popular YouTubers MrBeast and Mark Rober for their TeamSeas initiative: with the ambitious aim to raise a combined 30 million U.S. dollars to remove 30 million pounds of trash from the world's oceans.
Transaction speed. Dogecoin offers very fast transaction processing speed compared to other cryptocurrencies. This is due to relatively simple mining, which allows for faster block processing. The block is created once a minute. Only 4 DOGE blockchain confirmations are needed to complete the exchange.
Low fees. Dogecoin has one of the lowest fee rates, while it practically does not change even when transferring large amounts. The average fee is no more than $0.01.
Dogecoin Use Cases
Over the years, it became possible to spend DOGE in online stores. The past 2 years have seen an explosion in adoption, with Dogecoin payment integrations provided by third parties like BitPay and Coinbase and several providers providing prepaid cards supporting Dogecoin as a funding source. Shops can also integrate directly with the Dogecoin blockchain, in particular through the JSON-RPC interface.
The Dogecoin Foundation, alongside the ecosystem of developers, is planning to facilitate this further by creating libraries that will streamline and standardize implementations. The Dogecoin Foundation is a not-for-profit organization tasked with providing support for Dogecoin through development and advocacy, Dogecoin trademark defense to prevent abuse and fraud, and a roadmap and governance for the future of Dogecoin. The Foundation was initially established by members of the Dogecoin team in 2014 to provide governance and support for the Dogecoin project.
The Dogecoin Foundation also serves as an extra support for the DOGE price, which is exceptionally low now that the crypto winter has set in. And by the way, don't forget that if you're looking for a DOGE to BTC converter, a DOGE exchange, or simply want to buy Dogecoin, StealthEX is exactly what you need.

In addition, our users can purchase cryptocurrencies using fiat and we still offer the opportunity to buy crypto at fixed rates!
Make sure to follow us on Medium, Twitter, Telegram, YouTube, and Reddit to get StealthEX.io updates and the latest news about the crypto world. If you need help, drop us a line at [email protected]
Please make sure to always research any cryptocurrency and assess your risks before you invest.
DOGE
Dogecoin
Elon Musk
exchange cryptocurrency
how to buy crypto
Recent Articles on Cryptocurrency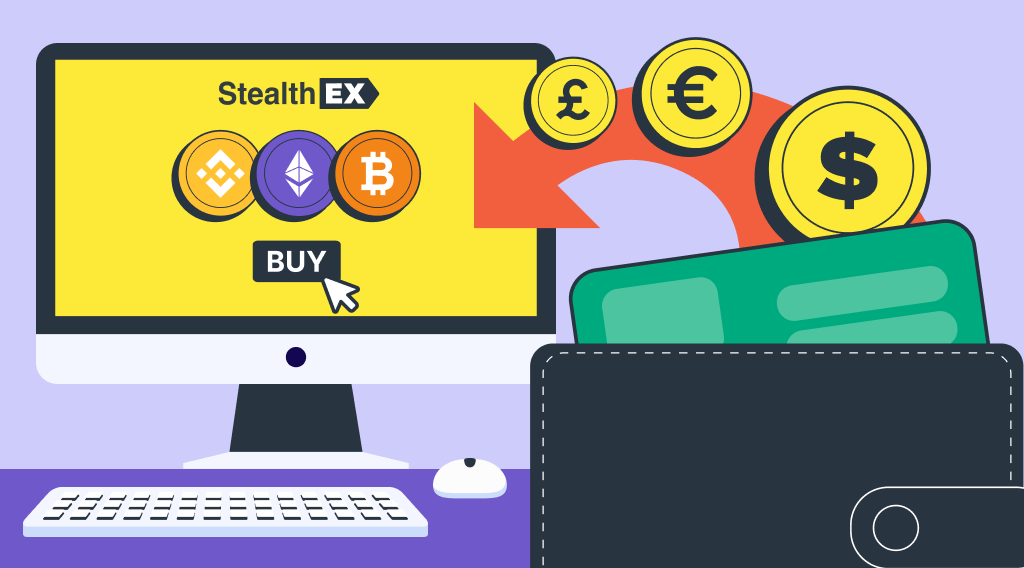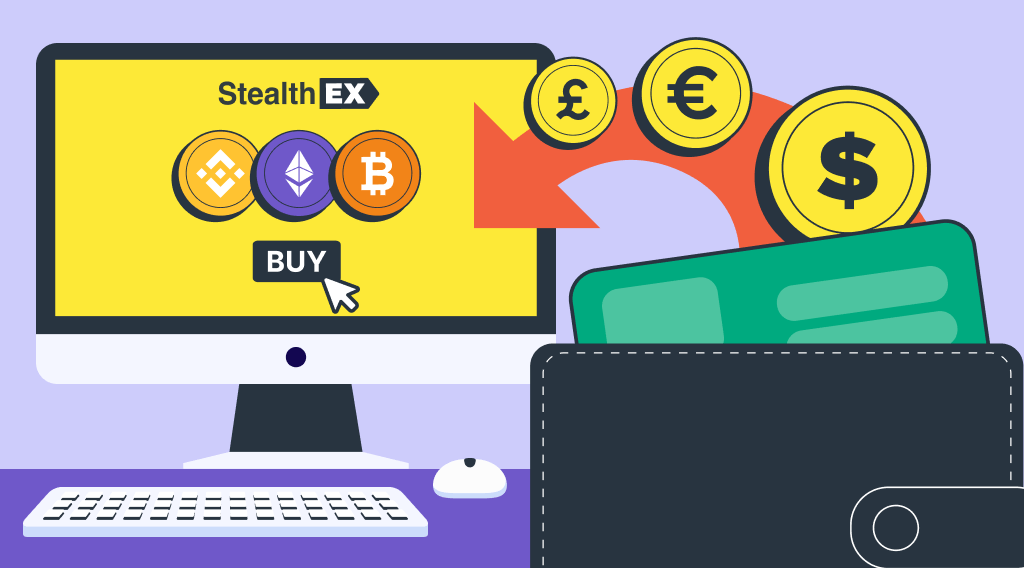 March 29, 2023
Our News
Buy Crypto with Credit Card: Fast & Easy on StealthEX
Buy crypto with a credit card on StealthEX: a secure, user-friendly platform for seamless and convenient transactions.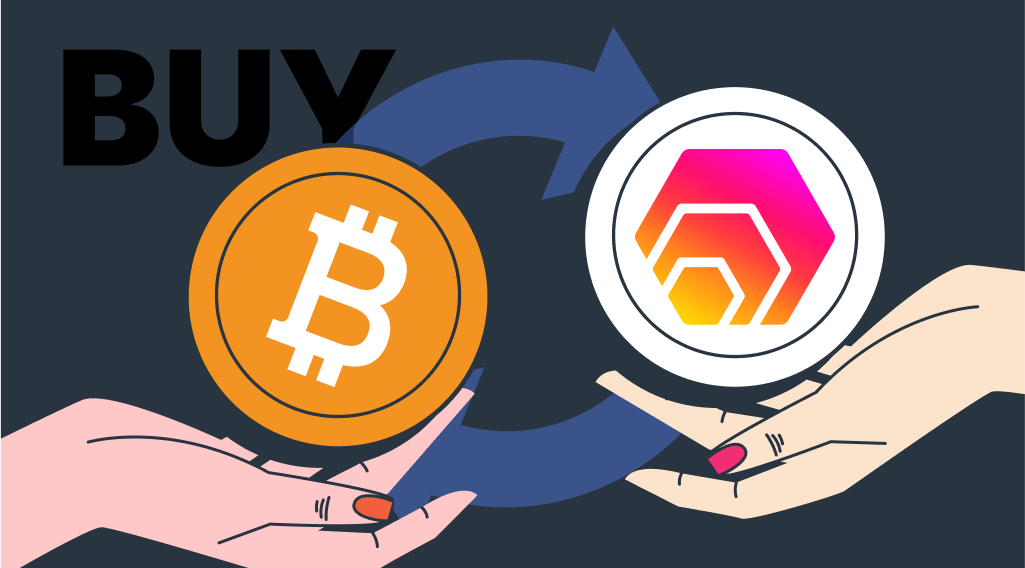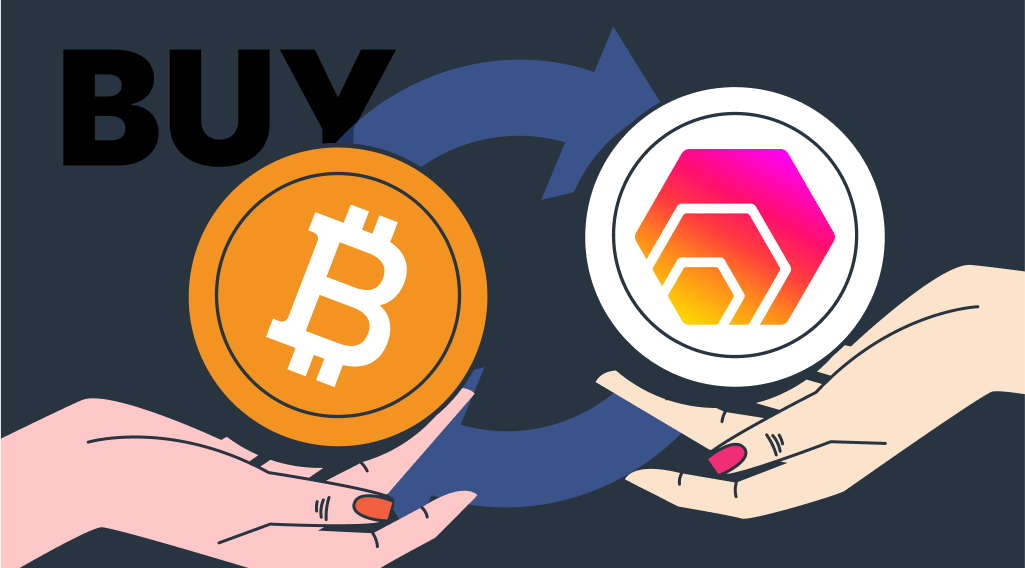 March 28, 2023
How to Buy
Where and How to Buy HEX Coin: A Comprehensive Guide
Learn to buy HEX coin effortlessly with our guide, exploring its background, benefits, and potential as an investment.