Your Ultimate Guide to Buy Sandbox Crypto and Join the Metaverse
May 31, 2023
How to Buy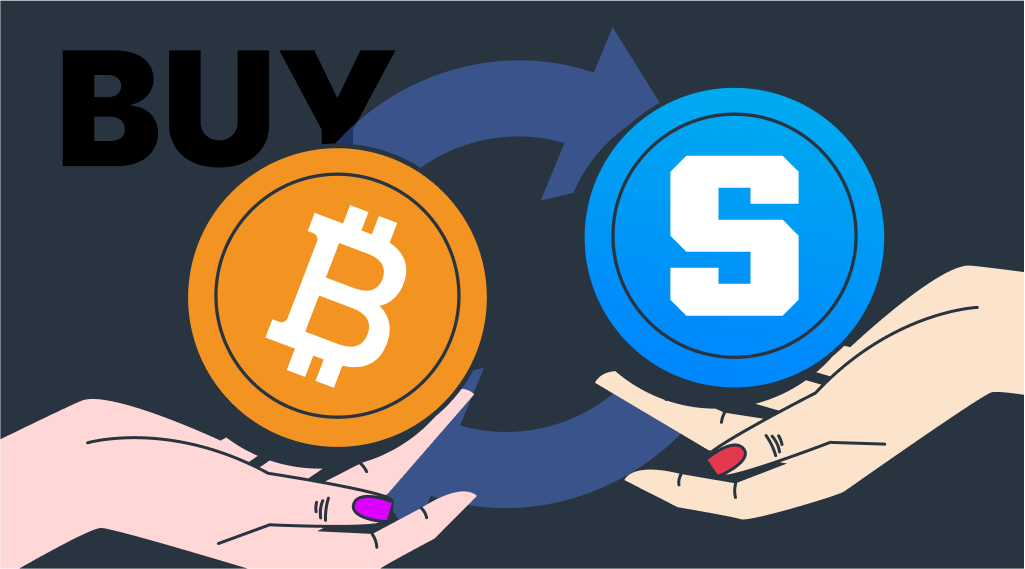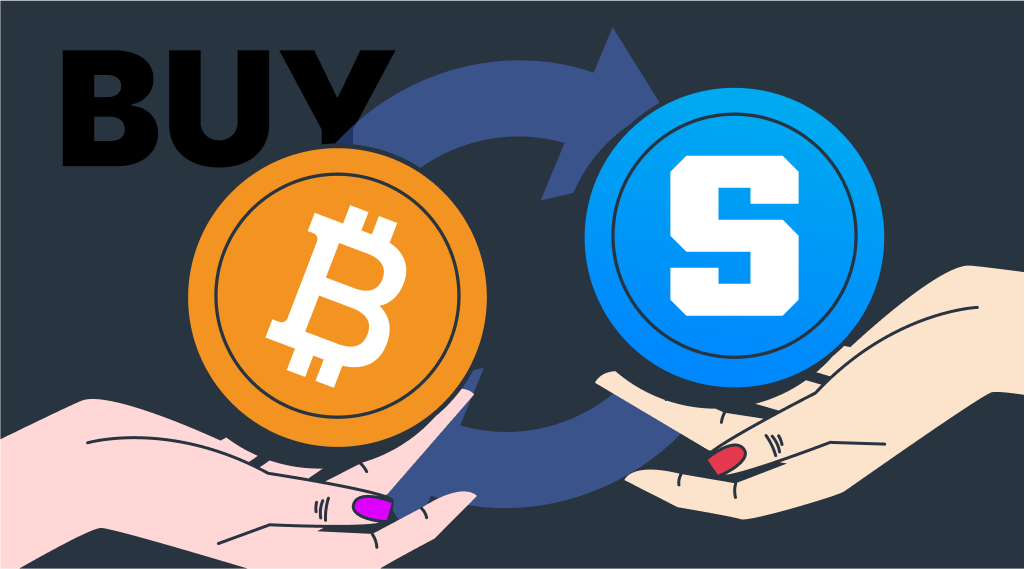 The principles of gaming have greatly changed thanks to the invention of cryptocurrency, leading to the creation of exciting projects that are carving out metaverses in the digital world. One of these standout projects is the Sandbox: a software running on Ethereum that operates a decentralized virtual gaming world. At its core, the Sandbox is a game in which players can buy digital plots of land, and create experiences on top of them to share with other users. Let's take a closer look at this popular digital asset and how to buy Sandbox crypto.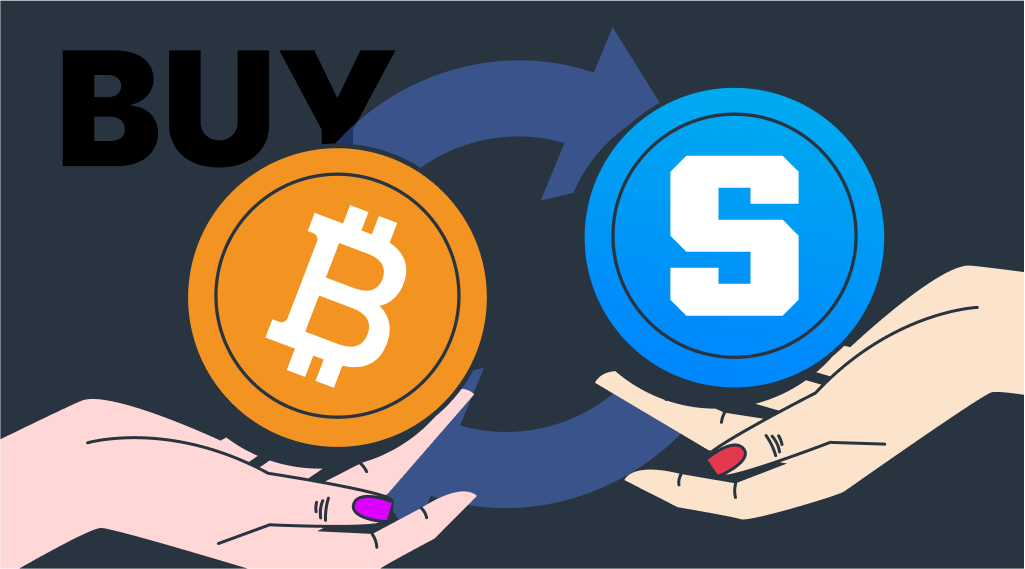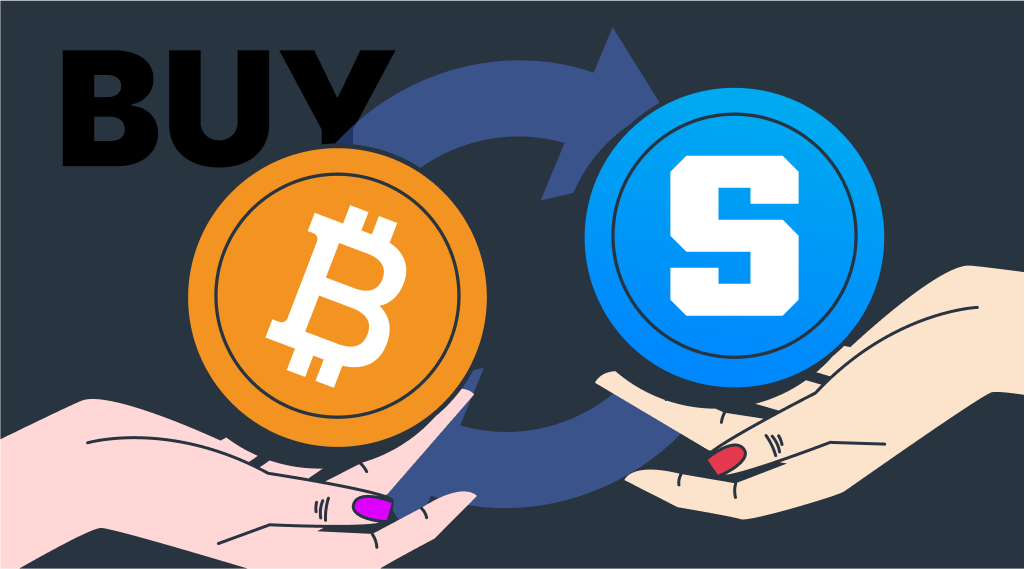 The concepts of metaverse and cryptocurrencies are intrinsically linked. To make transactions in this digital space, users need a specific virtual currency. For Sandbox, this is the SAND coin. Let's delve into the details of this popular digital asset.
There are many exchanges where one can buy SAND, and StealthEX is one of the safest options. This platform offers users to get SAND crypto with no extra fees and with the best floating and fixed rates. This cryptocurrency is always freely available for purchase via StealthEX.
How to Buy Sandbox Crypto? Step into the Future
Just follow the guidelines below. Let's imagine you want to exchange BTC for SAND, that is, to use its Bitcoin to Sandbox swap. To make an exchange, you need to take a few simple steps.
First, you should choose BTC coin in the left drop-down list. Then choose SAND in the list of coins on the right.
After setting the pair it is necessary to enter the amount of BTC you want to exchange. Here you will see the estimated amount of SAND crypto that you will receive after the exchange.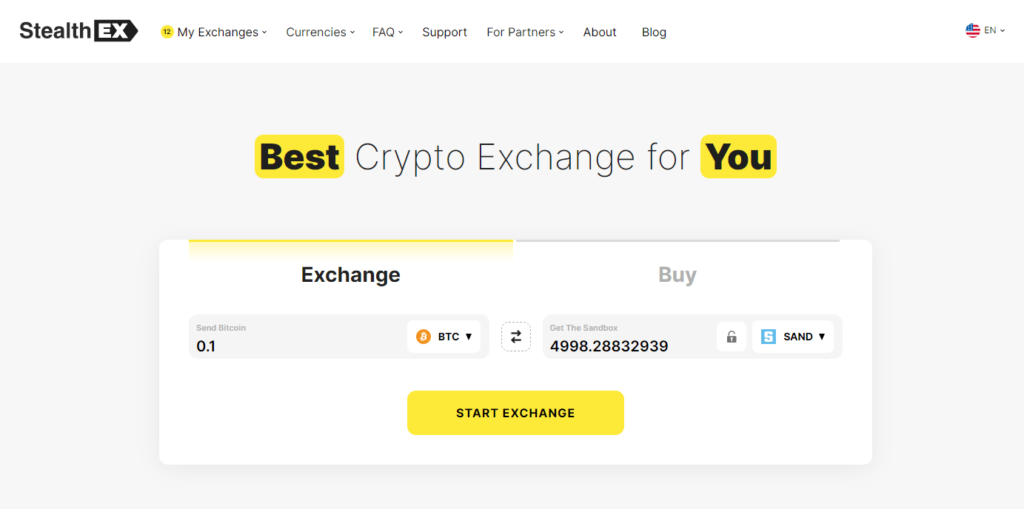 Now, when everything is set, press the Start Exchange button and you will be taken to the next page.
In the second step, you need to provide THE Sandbox recipient address. The recipient address must match the crypto you are going to receive. Remember to double-check the information you enter prior to the exchange as the transaction you make cannot be canceled.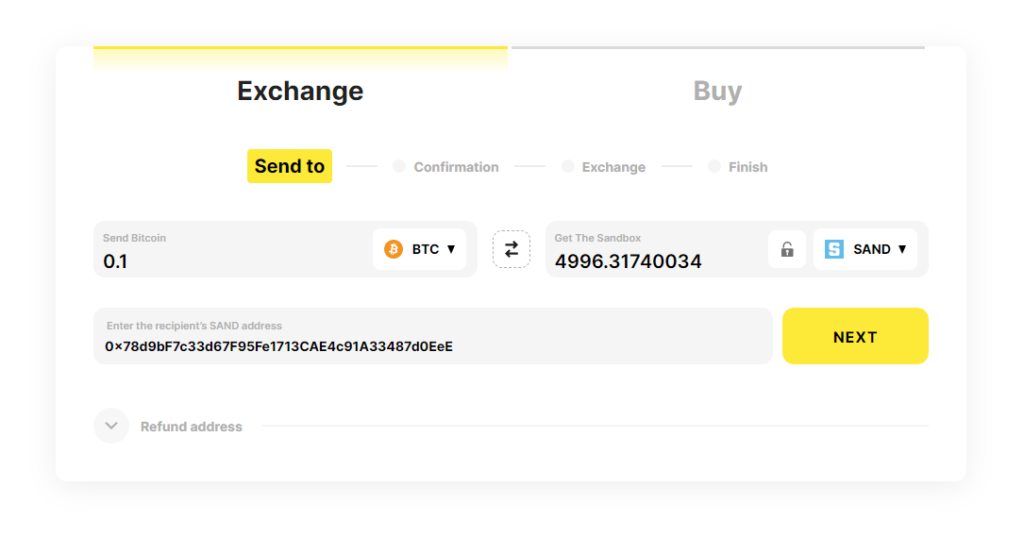 As soon as you have carefully checked all the details, you can press the Next button and you will be redirected to the Confirmation page.
Here you can revise the address provided and the amount of SAND you will receive. Don't forget to read and check the Terms of Use and Privacy Policy box. Without checking the box you will not be able to continue the exchange.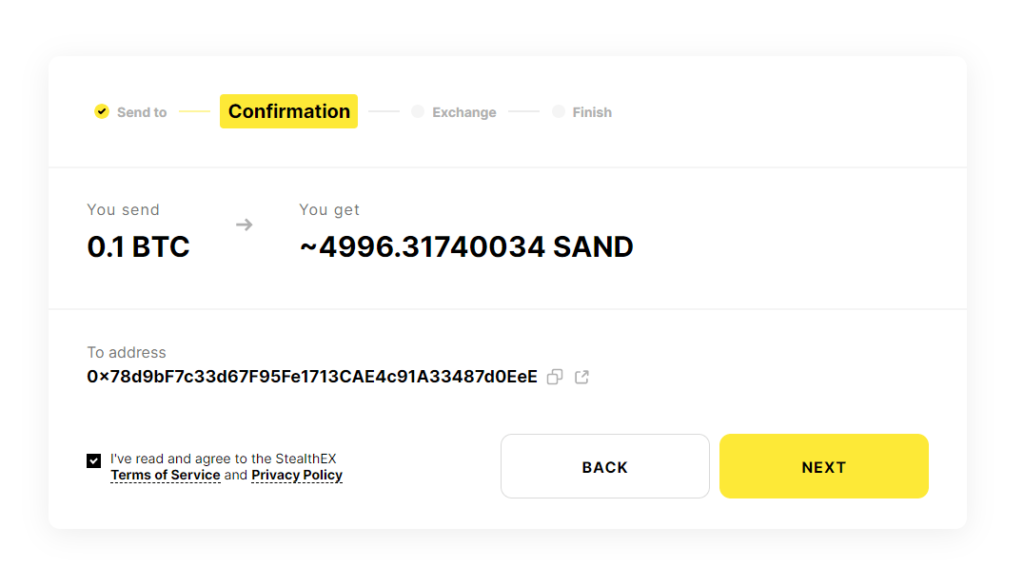 Pressing the Next button you will be redirected to the Exchange page.
At first, you will see the address where you need to send your Bitcoin to continue the exchange. StealthEX will also provide you with the exchange ID. It will allow you to keep all the information about the swap. It is recommended to save your exchange ID or the link to your exchange.
Exchange Statuses
After sending BTC coins to the shown address, the information on the Exchange page will be renewed automatically. The Exchange page has several statuses that will change during the time of the exchange.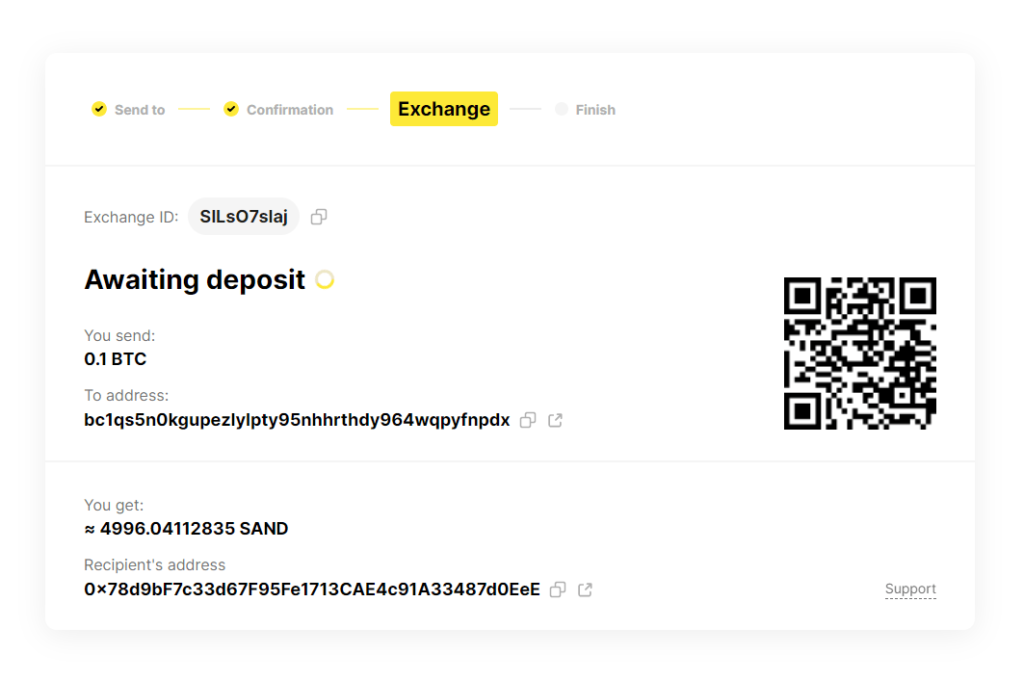 The first status is Awaiting deposit.
The following status is Confirming. This means that StealthEX is confirming the transaction you made.
The next status is Exchanging. During this time the exchange is being made.
Then the status will be changed to Sending to your wallet. This indicates that there are just a few minutes until you receive your Sandbox (SAND).
Finally, you will be redirected to the Finish page. This shows that the exchange has been successfully made and you will receive crypto to the address provided. To be sure that SAND crypto was sent to your wallet you can also use the Output hash shown on this page and check it in the blockchain list of transactions.
From here you can either create a new exchange on StealthEX or leave the page and check your SAND wallet to be surprised at how fast you get SAND sent to your address. Usually, the process is quite rapid so you won't need to wait long: Sandbox swaps are processed in a matter of minutes.
What Is Sandbox?
Now that we've sorted out how you can buy SAND crypto via StealthEX, let's take a closer look at the project and its properties.
Sandbox: A Metaverse with User-Generated Crypto
The Sandbox is a virtual environment, or metaverse, that allows gamers to control, build, and monetize their gaming experience by using non-fungible tokens (NFTs). Players can develop digital assets represented by NFTs, submit them to the Sandbox marketplace, and then use The Sandbox Game Maker to integrate those assets into games. The Sandbox's metaverse is made up of LAND – digital real estate – that users can buy and use to build virtual experiences.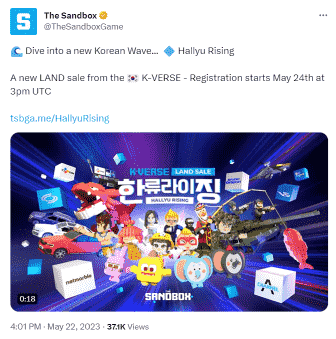 The Sandbox blockchain gaming platform is made up of three interconnected products that work together to give a holistic experience for producing user-generated content (UGC). Users will gain even more from the merged goods because they will be able to ensure copyright ownership for their user-created material using blockchain and smart contracts. They are:
VoxEdit is a simple-to-use yet powerful free 3D voxel modeling and NFT creation package for PC/Mac that allows users to create and animate 3D objects such as humans, animals, vehicles, foliage, tools, and items.
Sandbox Marketplace allows users to upload, publish, and sell their NFT creations made with VoxEdit.
The Sandbox Game Maker allows anyone to build amazing 3D games for free. No coding is required thanks to accessible visual scripting tools to create stunning 3D games in minutes.
Sandbox History
The Sandbox is well known for its two big mobile hits, The Sandbox (2011) and The Sandbox Evolution (2016), which totaled 40 million downloads on iOS and Android. Pixowl, a developer/publisher from mobile, decided to bring this successful User Generated Content gaming IP and vast community of artists to the blockchain ecosystem in 2018. The idea is to disrupt incumbent game makers such as Minecraft and Roblox by giving creators actual ownership of their inventions in the form of non-fungible tokens (NFTs) and rewarding them for participating in the ecosystem.
Sandbox: Tokens
Non-fungible tokens (NFTs) are virtual tokens for digital scarcity, security, and authenticity. They are unique/distinct, indivisible, and not interchangeable.
In addition to NFTs, the Sandbox contains two extra native tokens that govern the operations in its metaverse, in addition to the NFT-type LAND token:
SAND tokens. Used to facilitate various gameplay transactions such as purchasing LAND, interacting with user-generated content, and staking it to participate in the administration of the decentralized autonomous organization (DAO). They are also used for handing out rewards to players.
ASSET tokens are non-fungible tokens (NFTs) that represent in-game assets such as avatar equipment and creations that are used to populate LAND. They can be traded in the marketplace of The Sandbox.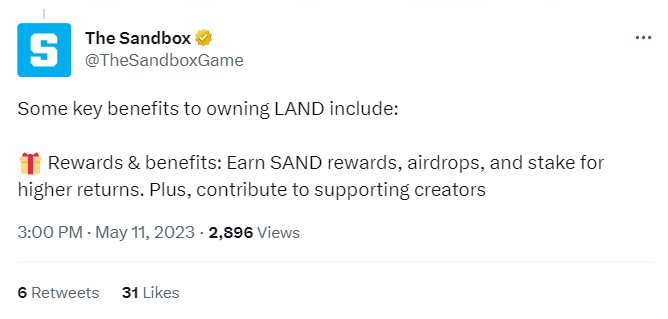 SAND Coin: The Main Token of the Metaverse
SAND is a key component of The Sandbox platform, which is traded on major crypto exchanges. It is an ERC-20 utility token constructed on the Ethereum blockchain. The token has been developed to be used for the following purposes:
Access The Sandbox platform: Players spend SAND in order to play games, buy equipment, or customize their Avatar character. Creators spend SAND to acquire ASSETS, LANDS, and through staking. LAND sales will drive demand for SAND to purchase LANDS. Artists will spend SAND to upload ASSETS to the Marketplace and buy Gems for defining Rarity and Scarcity.
Governance. SAND is a governance token that allows holders to participate in Governance decisions on the platform, using a DAO structure. They can exercise voting rights on key elements such as Foundation grant attributions to content and game creators and feature prioritization on the platform roadmap. SAND owners can vote themselves or delegate voting rights to other players of their choice.
Staking. SAND allows for staking, which provides passive revenues on LANDS: you receive more SAND by staking it. This is also the only way to get valuable Gems and Catalysts, which are required for ASSET creation.
Fee Capture model = 5% of all transaction volume carried out in SAND tokens will be charged, with 50% of the revenues going toward the Staking Pool as rewards for token holders who stake SAND tokens, and 50% to the 'Foundation.'
Foundation. The role of the Foundation is to support the ecosystem of The Sandbox, offering grants to incentivize high-quality interactive content and game production on the platform.
Ready to dive into the Metaverse? Don't wait, Buy Sandbox Crypto today! For more insights on the world of cryptocurrency join our thriving community.

---
Make sure to follow StealthEX on Medium, Twitter, Telegram, YouTube, and Publish0x to stay updated about the latest news on StealthEX.io and the rest of the crypto world.
Don't forget to do your own research before buying any crypto. The views and opinions expressed in this article are solely those of the author.
exchange cryptocurrency
how to buy crypto
SAND
Sandbox
The Sandbox
Recent Articles on Cryptocurrency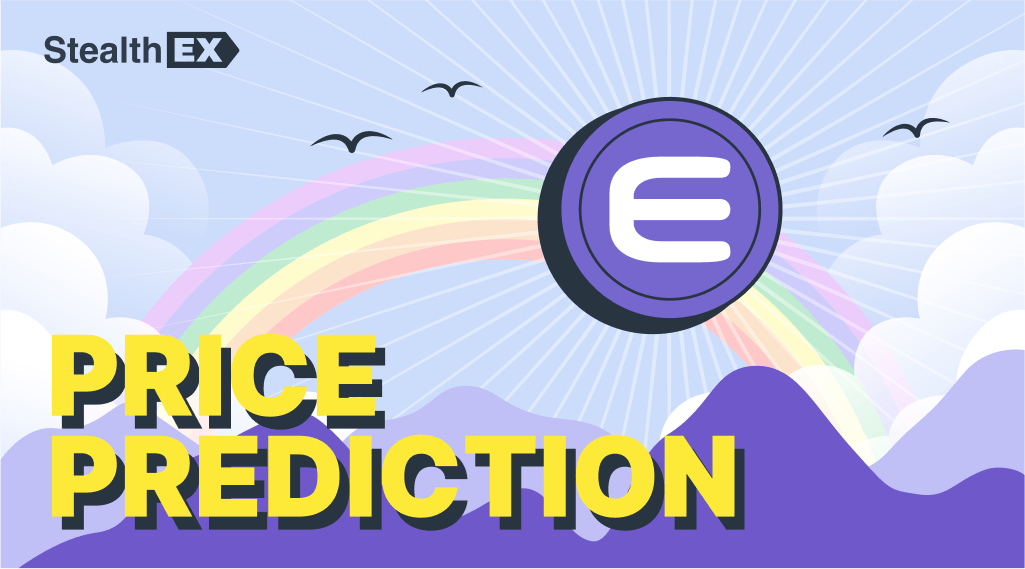 September 27, 2023
Price Prediction
Enjin Coin Price Prediction: How High Will $ENJ Crypto Go?
Based on expert Enjin Coin price prediction, the maximum price of ENJ crypto is predicted to be $75 by 2030.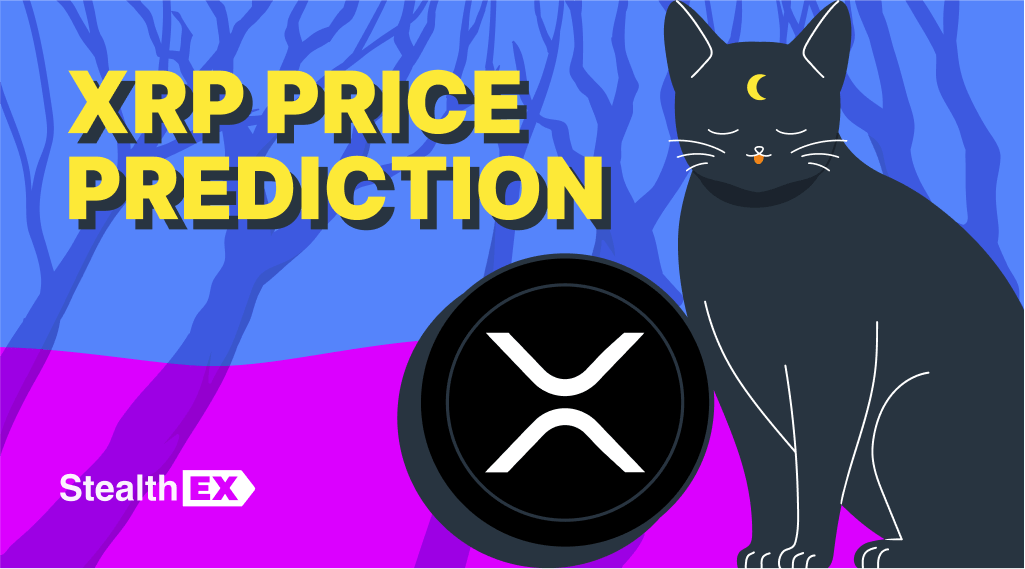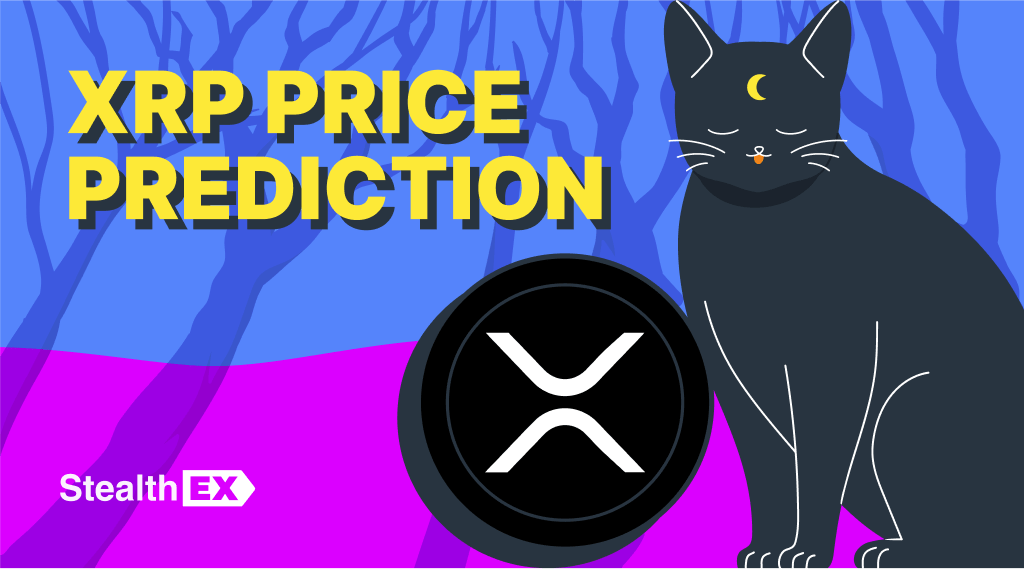 September 26, 2023
Price Prediction
Ripple XRP Price Prediction: How High Can XRP Go?
Based on expert XRP price prediction, the maximum price of XRP coin is predicted to be $12 by 2030.