Who Accepts Bitcoin as Payment in 2022?
August 10, 2022
Crypto World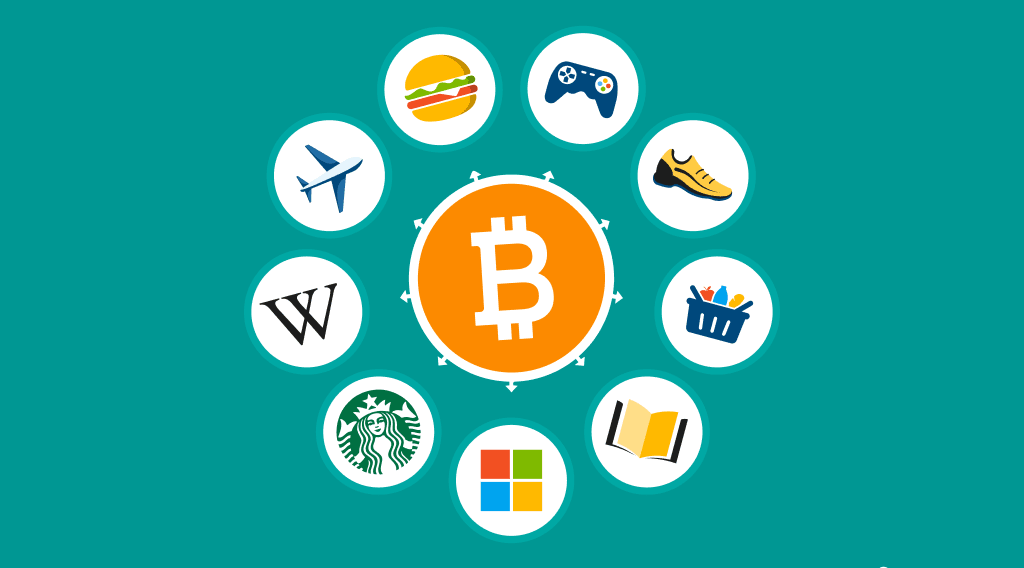 In the last few years, cryptocurrencies have become more and more popular. New legislations are being created, new services emerge, and economic issues only accelerate the process of crypto adoption. Bitcoin has undoubtedly monopolized the cryptocurrency industry with its increasing demand and hype around it, however, it's not the only cryptocurrency that you can pay with. Read more about who accepts Bitcoin in the new StealthEX article.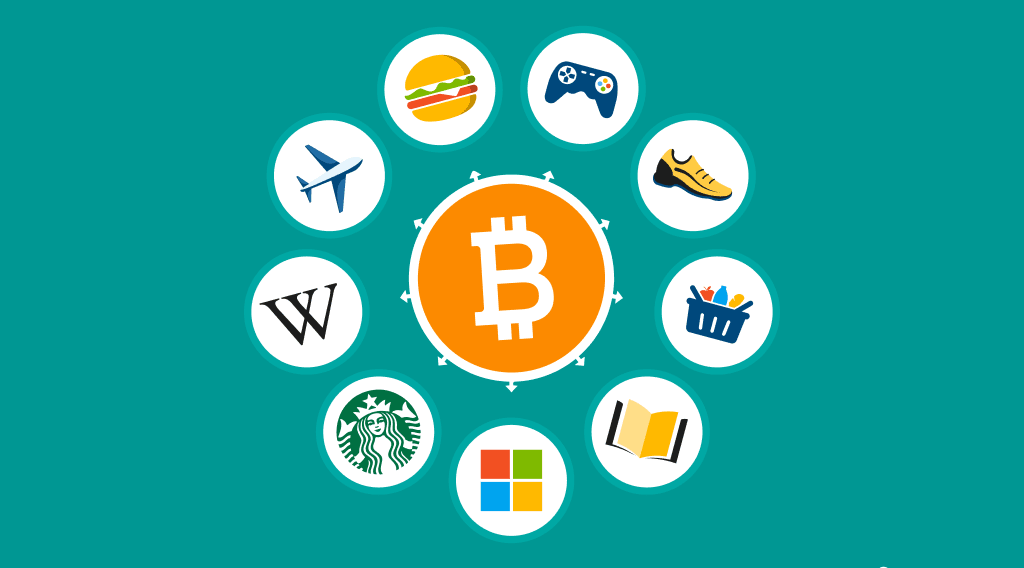 Many companies have started accepting digital currencies. Some industry giants like Gucci have jumped on the bandwagon and started accepting cryptocurrency payments in some US stores, and their list of payment methods includes even lesser known crypto, such as ApeCoin. A number of major chain retail companies and online merchants accept Bitcoin for payment today, in 2022, and some of them have already been doing so for years now, since before the coronavirus pandemic.
Stores that Accept Bitcoin Payments — Large and Small
At the moment, there are over 19,000 cryptocurrencies and more than 500 cryptocurrency exchanges. Roughly 14% of American adults own cryptocurrency, and many more plan to buy some. The number of global crypto owners is expected to reach 1 billion by the end of 2022. The global crypto population has increased by +178% in 2021, rising from 106 million in January to 295 million in December.
Some companies can accept BTC if you pay for their services via third-party, for instance, a crypto platform or a large exchange, while others make it easy for their customers to pay them directly. A wide range of small businesses around the world have also started accepting Bitcoin. For instance, Arnhembitcoinstad lists a number of small companies where you can pay with crypto. These include coffee shops, restaurants, perfume and flower shops, supermarkets, hotels, museums, and shoemakers — all located in Amsterdam. In Australia, the range of businesses that are BTC-friendly, has grown: a lot of vendors — from New South Wales to Queensland and Victoria — now accept Bitcoin payments.
Merrick Theobald, vice president for marketing at BitPay, said that more restaurants have adopted crypto payments because they are typically fast with next business day settlement and cost little in fees, opening up more potential sales for businesses. 'High turnover and constantly training employees to take crypto payments may dissuade some restaurants,' said Theobold, 'And that's because employees often lack understanding of how crypto works.'
It's true that despite the fact that cryptocurrencies are becoming more and more popular, various factors — including environmental concerns, volatility, the lack of knowledge about crypto, and transaction fees — have hampered crypto's adoption as a form of payment. Nonetheless, many large companies do accept cryptocurrencies, including some really big names. Here is a list of the businesses that are not afraid to become pioneers on the market.
Where Are Bitcoins Accepted?
Starbucks
Fans of Starbucks can buy their cup of coffee with BTC by loading the cryptocurrency onto their Starbucks app starting March 2020. The coffee chain accepts BTC using a platform operated by Bakkt, a digital assets custodian and exchange developed by the company that owns the New York Stock Exchange, in partnership with Starbucks and Microsoft.
Microsoft
And yes, speaking about Microsoft. The computer giant also accepts Bitcoin as a method of payment for Xbox live, a range of Microsoft games, Windows apps, and other digital extras. The company started accepting BTC in 2014.
Overstock
Overstock.com became the world's first major retail to accept Bitcoin, and they continue doing so ever since 2014. The company ships very real, high-end consumer electronics and home furniture right to shoppers' doors.
PayPal
Most people know PayPal as a traditional digital payment service. But this company tops the list of brands that accept Bitcoin. Aside from acquiring and selling the crypto asset, PayPal customers in the United States can use it at vendors that receive Bitcoins.
Whole Foods
To complete Bitcoin transactions on whole foods, you will use the Flexa platform, which converts Bitcoin into dollars immediately. In the end, the company allows customers to enjoy seamless payments using this virtual currency.
CheapAir
CheapAir was the first to accept Bitcoin for flights way back in 2013. Since then, CheapAir has processed crypto payments worth more than $5,000,000. The company continues to support and advocate for digital currencies and in addition to Bitcoin, started accepting payments in Bitcoin Cash (BCH), Ethereum (ETH), Dogecoin (DOGE), Gemini (GUSD), USD Coin (USDC), Paxos Standard (PAX), BUSD, Dai (DAI), and Wrapped BTC (WBTC).
AirBaltic
In 2014, airBaltic became the world's first airline to accept Bitcoin payments for its flight tickets. Now, in cooperation with service provider BitPay, airBaltic also accepts other cryptocurrencies like Bitcoin Cash, Ether, and Dogecoin among others for bookings made on its website.
Newegg
Newegg is an online retailer that sells electronic products, including computer systems, gaming, health and sports, office solutions, toys, drones, and more. Its website has a 'pay with Bitcoin feature' at check out, so any customer can easily pay for the goods with the most popular digital currency.
Twitch
Twitch fans can donate to support streamers using Bitcoin (BTC), Ethereum (ETH), Litecoin (LTC), and Bitcoin Cash (BCH). Some streamers are making way more money on Twitch from cryptocurrency donations alone than the average high-earning lawyers and doctors.
Businesses to Accept Cryptocurrency Payments — New Players on the Market?
Some major brands are only starting to think about accepting cryptocurrency payments. A number of others have announced that they are about to begin working with digital crypto payments. Here're some companies you have to keep an eye out for.
Farfetch
In late June, Farfetch, the leading global platform for the luxury fashion industry, announced that it's about to start accepting crypto payments via Farfetch Marketplace later this year. Cryptocurrency payments will be available for Farfetch Private Clients buying on Farfetch in the coming months, and for all Farfetch customers in the U.S., United Kingdom, and Europe from late 2022, with other countries to follow.
The website will initially accept seven cryptocurrencies including Bitcoin (BTC), Ethereum (ETH), Binance Coin (BNB), among others. This follows the successful launch of cryptocurrency payments at Farfetch Group companies' retail stores Browns and selected Off-White flagship stores in March 2022, with Palm Angels flagship store in Milan launching imminently.
Balenciaga
Balenciaga will start accepting Bitcoin and Ethereum as crypto payments, while the official payment solution provider is yet to be confirmed. The company's representatives added that the US flagship stores in New York's Madison Avenue and Beverly Hills' Rodeo Drive will be the first ones to welcome this new type of payment. The brand's website will also accept crypto payments.
Recently, TAG Heuer, Off White, and many others had also announced that they would be accepting crypto payments. Experts believe that widespread adoption of crypto by luxury brands could have a domino effect, leading to crypto adoption among other sectors as well.
Does Amazon Accept Bitcoin?
At the moment, Amazon doesn't accept Bitcoin or other cryptocurrencies directly. The company's Chief Executive Officer Andy Jassy said the e-commerce giant is not close to adding cryptocurrency as a payment option to its retail business, in an interview with CNBC in April 2022. However, that shouldn't stop you from using your holdings to buy things from the retailer of record: you can use Bitcoin and other cryptocurrencies to buy Amazon, eBay, and 2000+ brands gift cards.
Wikipedia Stop Accepting Crypto
In May 2022, Wikipedia's parent organization, the Wikimedia Foundation, will no longer be accepting any donations in Bitcoin, Bitcoin Cash, or Ethereum after some community members sparked a three-month long debate about the pros and cons of crypto.
The news comes shortly after the foundation conducted a poll where more than 70% of respondents said they wanted to discontinue all cryptocurrency donations.
Does Tesla Accept Bitcoin?
Unfortunately, you can't buy a Tesla with Bitcoin in the U.S. anymore. From March to May 2021 Tesla accepted Bitcoin as payment. However, Musk dropped the coin due to climate change worries. In May 2021 Musk tweeted: 'We are concerned about rapidly increasing use of fossil fuels for Bitcoin mining and transactions, especially coal, which has the worst emissions of any fuel. Cryptocurrency is a good idea on many levels and we believe it has a promising future, but this cannot come at great cost to the environment.'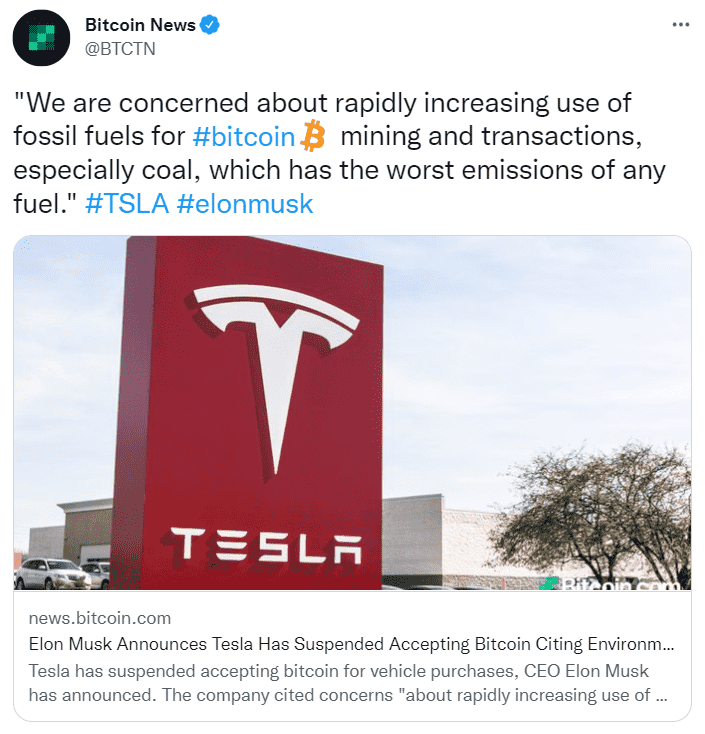 No manufacturers in the UK are offering Bitcoin buying options, however, you can buy cars with Bitcoin from some independent dealers in the UK.
Summary
While cash and card payments remain the traditional payment method for many, cryptocurrencies have started to gain wide acceptance. Today, you can easily find merchants, both online and offline, that will accept crypto payments in almost any country of the world. You can even locate an ATM that will process your crypto request and withdraw cash. Some restaurants have embraced crypto beyond just payment to spread awareness about its abilities or have simply followed the trend. And even so, this helps digital assets to gain popularity and become an efficient method of payment for more customers.
Don't forget that you can buy cryptocurrencies and digital tokens with StealthEX for investment or any other purposes and enjoy the low commission rates we are normally offering to our clients.
How to Buy Cryptocurrency Via StealthEX?
StealthEX can help you buy one or a number of popular tokens. You can do this privately and without the need to sign up for the service. Our crypto collection has more than 450 different coins and you can do wallet-to-wallet transfers instantly and problem-free.
Do complete your purchase, just go to StealthEX and follow these easy steps:
Choose the pair and the amount you want to exchange. For instance, BTC to ETH.
Press the "Start exchange" button.
Provide the recipient address to transfer your crypto to.
Process the transaction.
Receive your crypto coins.

Follow us on Medium, Twitter, Telegram, YouTube, and Reddit to stay updated about the latest news on StealthEX.io and the rest of the crypto world.
Don't forget to do your own research before buying any crypto. The views and opinions expressed in this article are solely those of the author.
Bitcoin
Bitcoin adoption
crypto world
cryptocurrency adoption
Elon Musk
Recent Articles on Cryptocurrency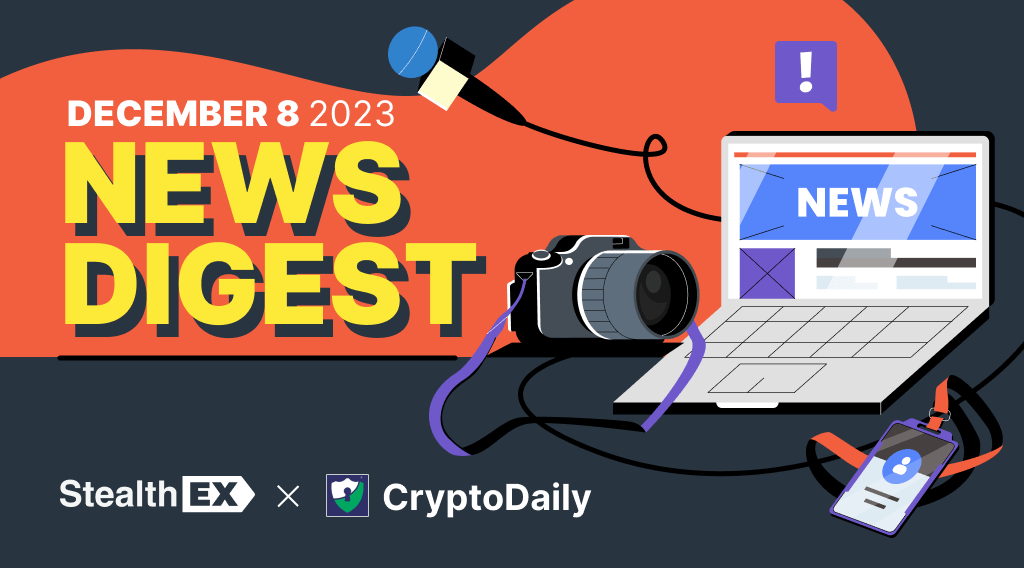 December 8, 2023
Crypto World
StealthEX & CryptoDaily: Weekly Crypto Insights
Explore key cryptocurrency developments and trends in StealthEX's insightful weekly roundup, in partnership with CryptoDaily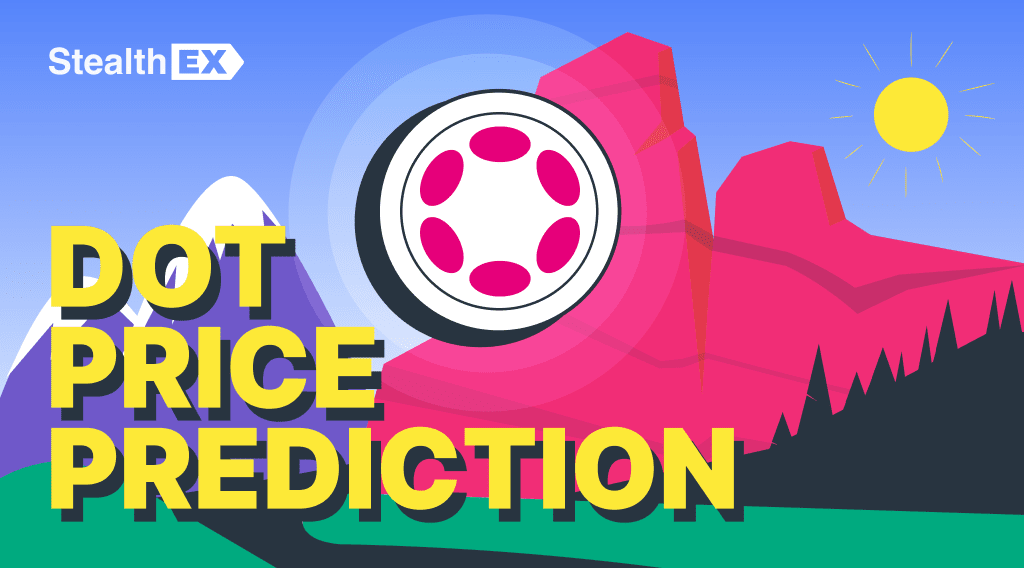 November 29, 2023
Price Prediction
Polkadot (DOT) Price Prediction: Will DOT Coin Reach $1000?
According to the long-term Polkadot price prediction by the end of 2030, the DOT price may rise to $195