Find Out Who Accepts Bitcoin in 2021
March 11, 2021
Crypto World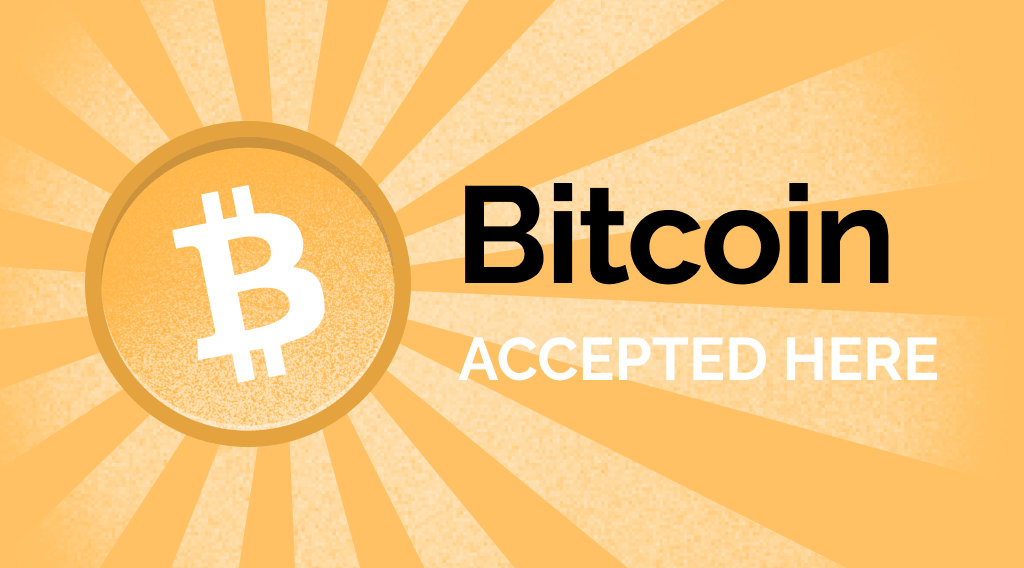 Bitcoins are a kind of cryptocurrency and do not depend on any central bank. They exist independently of traditional currencies such as the British pound, US dollar or euro. They first appeared in 2008 and still very little is known about where they came from and who invented them. So, let's find out more about who accepts Bitcoin now.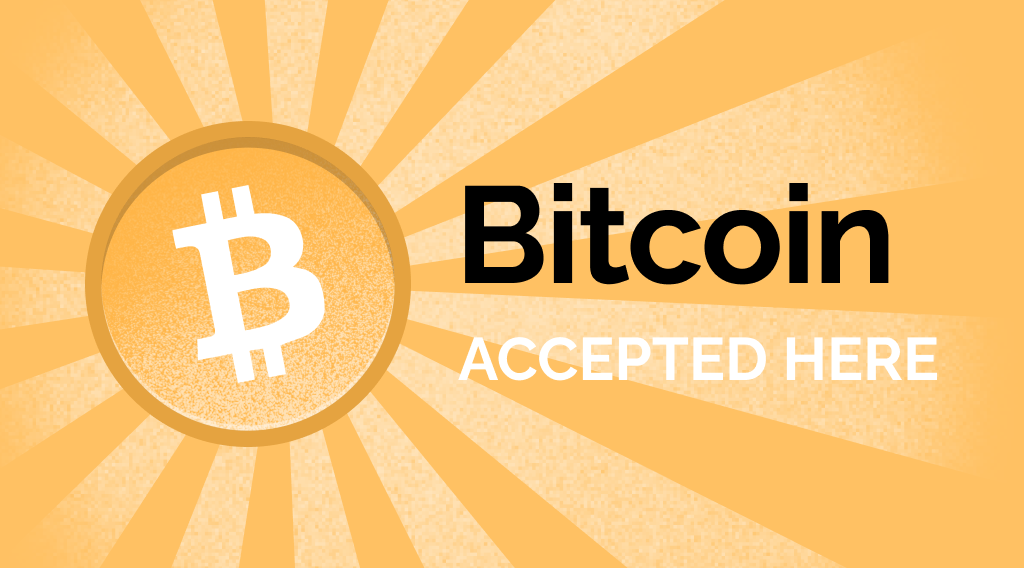 Bitcoin As Payment
Bitcoins are reminiscent of gold and other precious metals that once provided paper money: Bitcoins are mined. Instead of swinging a pickaxe, the Bitcoin miner forces his computer's processor to solve incredibly complex math problems. In exchange for the spent processor time, he receives Bitcoins. This process is called mining.
The Bitcoin exchange process takes place through the P2P system, that is, directly between users; you don't need intermediaries. However, payments and mutual settlements are still recorded in a special register, which exists in a distributed form among numerous nodes. Today, Bitcoins are the main anonymous digital payment tool in terms of the number of users and the total value of the currency.
Bitcoin Adoption Rate By Country
In some countries, cryptocurrency is used to pay for the most common services, such as online shopping or hotel reservations. So far, Japan, USA, Norway, Czech Republic, Germany, Sweden, Denmark, Canada, Singapore, Switzerland and several other countries have officially recognized the cryptocurrency as an official means of payment. Malaysia and South Korea may soon follow suit. In other countries, we are talking only about isolated cases of payment with virtual money.
In the UK, Bitcoins equate to taxable vouchers; in the United States and Croatia, they are considered to be private electronic money (suitable for the purchase/sale of goods in online communities, with the amendment that sellers are entitled but not obliged to accept them for payment).
And in Israel, the United Arab Emirates and Canada, ATMs for cryptocurrencies have even appeared, although their place has not yet been determined in the legislation. As of 2021, there are 15,666 Bitcoin ATMs in the world, located in 71 countries of the world. Back in March 2020, there were 7,014 bitcoin-ATMs in the world. https://coinatmradar.com/
Who Accepts Bitcoin As Payment?
The number of companies accepting Bitcoins is steadily growing.
Overstock
This online store first offered the opportunity to buy goods with cryptocurrencies in 2014. Initially, Bitcoin was the only means of payment. But after a few years, the company began cooperation with the ShapeShift platform. Therefore, now a user has the opportunity to select other cryptocurrencies such as Dash and Monero.
The ShapeShift system was not chosen by chance. This asset exchange service is considered to be one of the fastest in the world. It converts currencies and conducts transactions in seconds.
AirBaltic
The Latvian national air carrier has shown that it is keeping pace with time. It has been accepting cryptocurrencies since 2014. Now you can buy air tickets for Bitcoins to destinations across the CIS, Europe and the Middle East. For operations with BTC, AirBaltic cooperates with the Bitpay service. It converts the cryptos into Euros at the current exchange rate at the time of purchase.
Expedia
Expedia's booking service followed AirBaltic. It also started offering Bitcoin reservations for tickets and hotels. The service itself does not receive or store cryptocurrency. Like other companies, Crypto Expedia partnered with Bitcoin exchange Coinbase. All payments in cryptocurrencies are converted by the system into US dollars. The currency is then credited to Expedia's accounts.
Subway
One of the leaders in the fast-food industry also accepts cryptocurrencies. Subway not only allows Bitcoin as payment in some countries but even offers cryptocurrency supporters up to 15% discounts. Most of the food outlets are located in the United States.
KFC
The KFC brand needs no introduction. In 2018, the world-famous network started accepting BTC in Canada. This was an important step towards the mass adoption of cryptocurrency.
The company has offered a limited-time marketing campaign featuring only one product – the Bitcoin Bucket. Among other things, KFC has a special offer for the creator of bitcoin Satoshi Nakamoto. They promise to give him a free Bitcoin Bucket if he finally reveals his identity. But that never happened.
PayPal
PayPal payment system was one of the first to recognize cryptocurrency as a means of payment. The company has added cryptocurrency support to its wallets. Moreover, PayPal plans to launch its own crypto trading system. The company has already reached an agreement with the American blockchain startup Paxos. Therefore, very soon 325 million PayPal users will be able to buy, sell, store and transfer cryptocurrencies.
Microsoft
In December 2014, Microsoft allowed payment in bitcoins at a digital content store. This opportunity has greatly pleased the fans of games on the Xbox. However, the company also fell into scandals related to the ability to buy content with cryptocurrency.
Starbucks
Starbucks has also begun accepting cryptocurrency for payment at its U.S. coffee shop chain. This is made possible by the Spedn App. With its help, orders can be paid with Bitcoins. The developers of the application assure that it is protected from payment fraud, and also helps to reduce operating costs.
The App is also expected to allow users to pay for coffee and other Starbucks meals using other cryptocurrencies in the future. So, ETC, Bitcoin Cash or Gemini Dollar may appear on the list.
The form of payment is similar to the existing payment systems Apple Pay and Google Pay. The Spedn App generates a one-time QR code on the phone screen, which must be attached to the scanner at the checkout.
More Unusual Places That Accept Bitcoins
There are different options, some of them are pretty funny.
Funerals
If you need a casket in St. Paul, Minn., then you get one for Bitcoins from Crescent Tide Funeral & Cremation (with a 3% discount).
Oscar Vote Counters
The global accounting giant PricewaterhouseCoopers has been accepting Bitcoin payments since 2017. This option can be useful for those who wish to count the Oscar votes or just deal with big numbers.
Famous People Talking About Bitcoin
"Bitcoin is an amazing cryptographic achievement. It is of the utmost importance to be able to create something that cannot be duplicated in the digital world." – Eric Schmidt, CEO of Google
Bitcoin cannot be stopped. He will be everywhere. The world and the authorities will have to adapt. " – John McAfee, founder of McAfee
"Bitcoin demonstrates a classic network effect, positive feedback. The more people use Bitcoin, the more valuable it is for everyone who uses it and the more incentives for new players to start using this technology. In this network effect, Bitcoin is similar to cell phones, the Internet, and popular services like eBay and Facebook. " – Marc Andreessen, entrepreneur and investor
Summary: Where Can I Spend Bitcoins?
The number of countries loyal to cryptocurrency is steadily growing. In addition, large international organizations have stood up to protect Bitcoin and other coins. Therefore, it is safe to assume that the number of companies accepting cryptocurrencies will grow significantly in the near future. And spending digital currency on something real will be much easier.
And remember that you can buy cryptocurrencies and digital tokens with StealthEX for investment or any other purposes and enjoy the low commission rates we are normally offering to our clients. Remember that StealthEX is the best platform for exchanging your coins.
How To Buy Cryptocurrency At StealthEX
If you need to exchange your coins StealthEX is here for you. We provide a selection of more than 350 coins and constantly updating the cryptocurrency list so that our customers will find a suitable option for exchange with a low fee. Why don't you check it out?
You can study a detailed article with an exchange guide, watch a tutorial video on our YouTube channel, or just go to StealthEX and follow these easy steps:
Choose the pair and the amount for your exchange. For example, BTC to ETH.
Press the "Start exchange" button.
Provide the recipient address to which the coins will be transferred.
Move your cryptocurrency for the exchange.
Receive your Ethereum coins!
Follow us on Medium, Twitter, Telegram, and Reddit to get StealthEX.io updates and the latest news about the crypto world.
We are always ready to give you support if you have any issues with exchanging coins. Our team does our best to protect all members and answer their questions. For all requests message us via [email protected]
The views and opinions expressed here are solely those of the author. Every investment and trading move involves risk. You should conduct your own research when making a decision.
March 11, 2021.
Bitcoin
Bitcoin adoption
Bitcoin price
BTC
how to buy cryptocurrency
Recent Articles on Cryptocurrency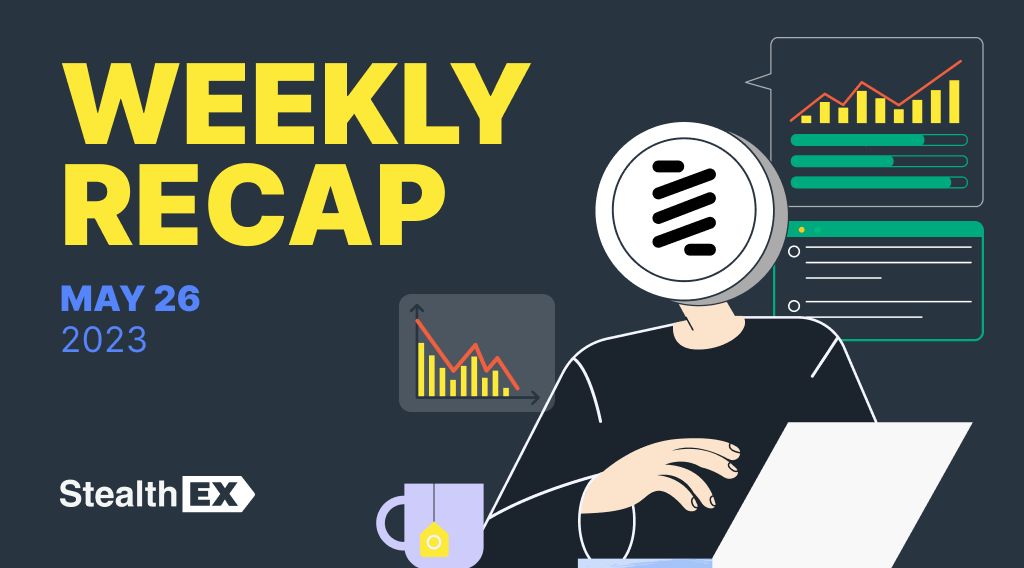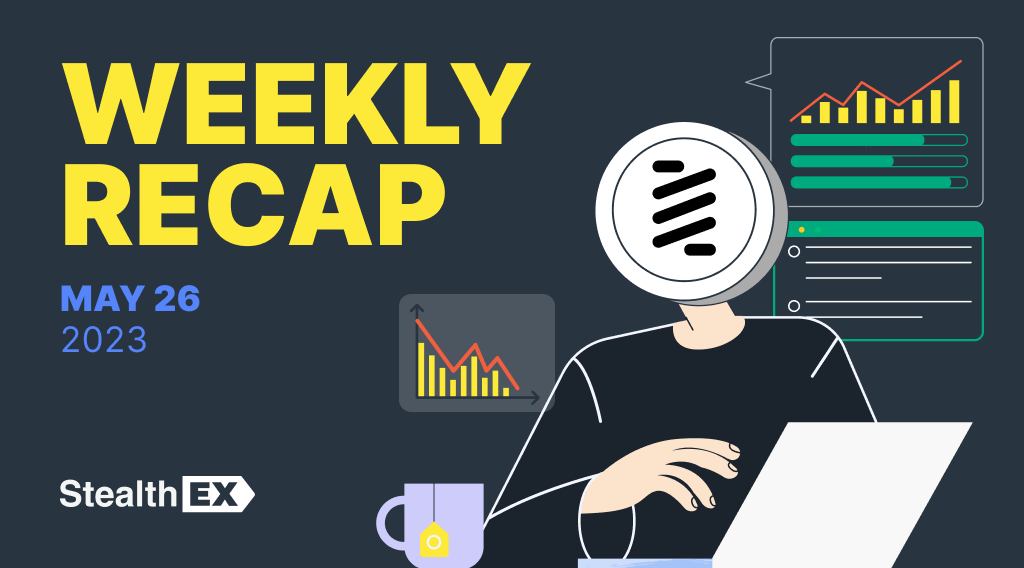 May 26, 2023
Crypto World
Review of the Crypto Market: May 26, 2023
Dive into the crypto market's weekly trends: get the detailed analysis and major news for May 20-26, 2023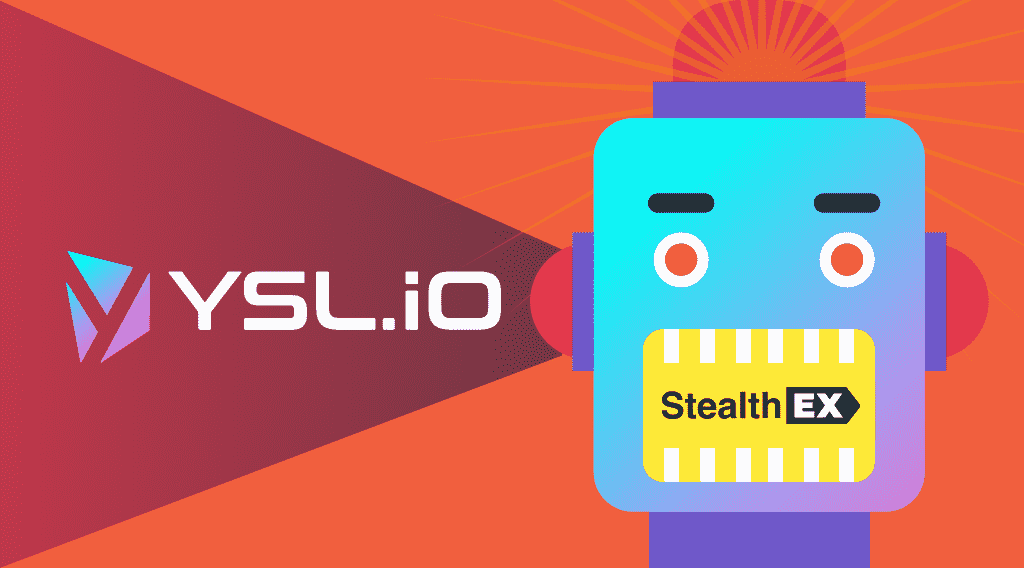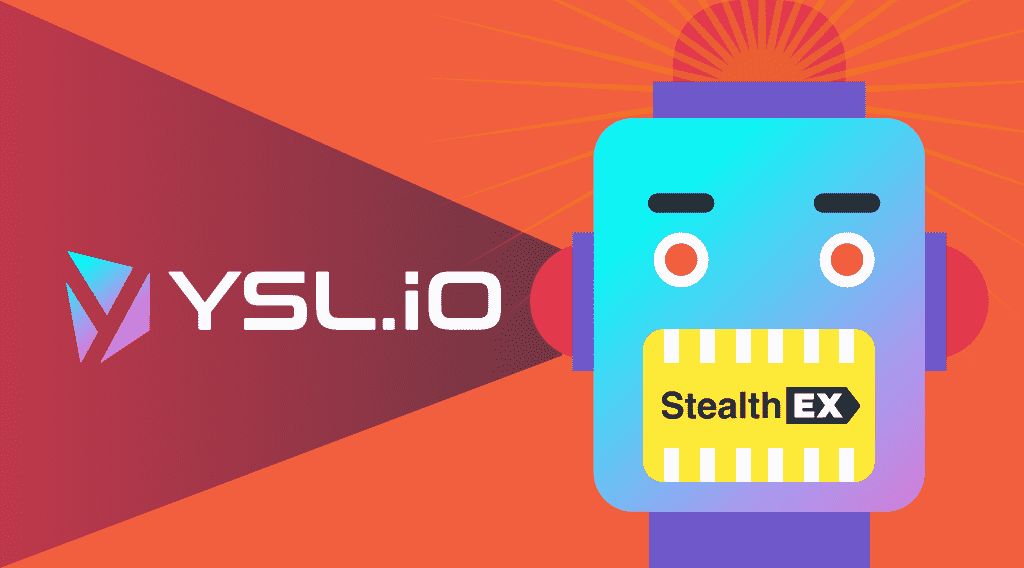 May 25, 2023
Our News
StealthEX Has Been Integrated into ChainZap by YSL.IO
Instant crypto exchange StealthEX partners with DeFi 3.0 protocol YSL.IO for seamless integration into ChainZap