XRP SEC Lawsuit: Can the Court Case Be Finally Closed?
September 28, 2022
Crypto World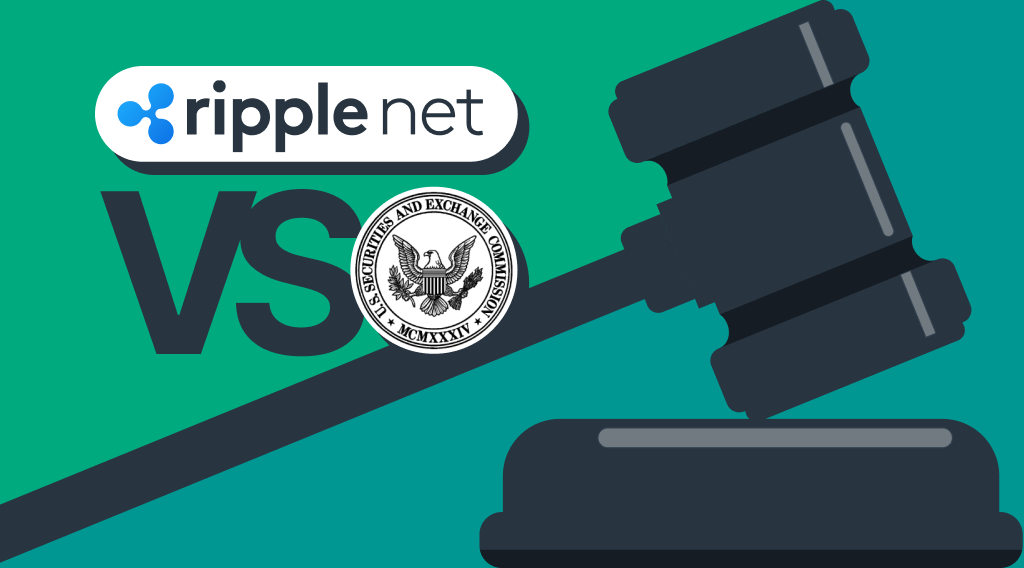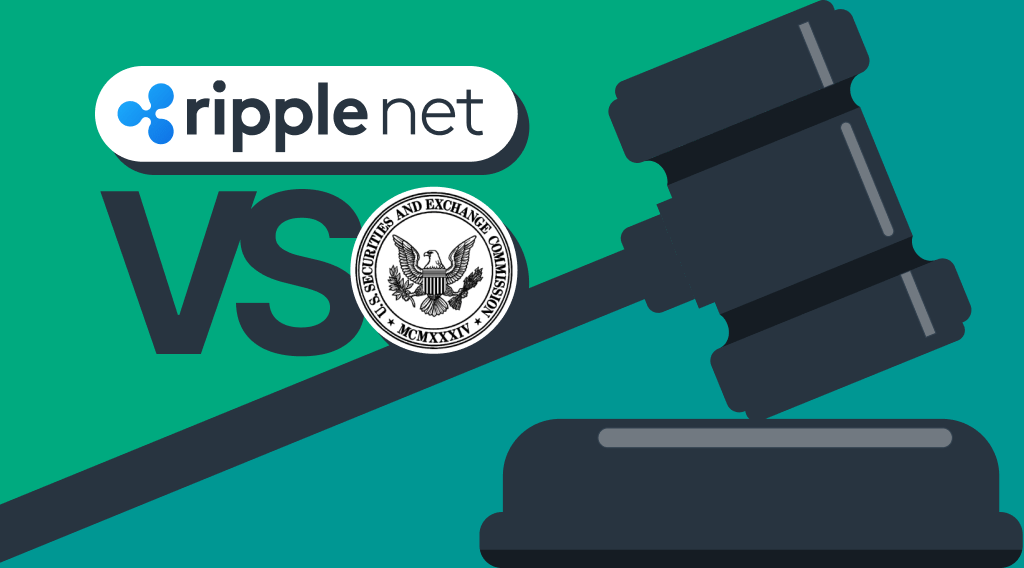 The Ripple court case, which began in 2020, and will set a precedent for the cryptocurrency industry, seems to be close to an end. XRP SEC lawsuit: in December 2020, the SEC, Securities and Exchange Commission, had filed a lawsuit against Ripple for allegedly selling unregistered securities, claiming that their XRP cryptocurrency is a security rather than a commodity. The SEC also claimed that the blockchain company illegally raised $1.8 billion by selling the token. The regulator further claims that XRP buyers expected to earn a profit after buying the coin.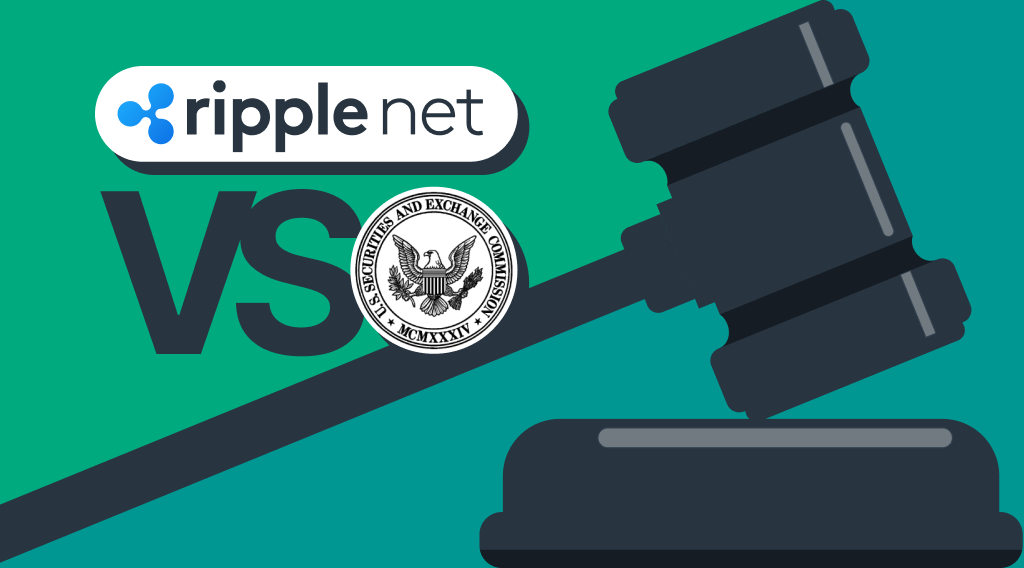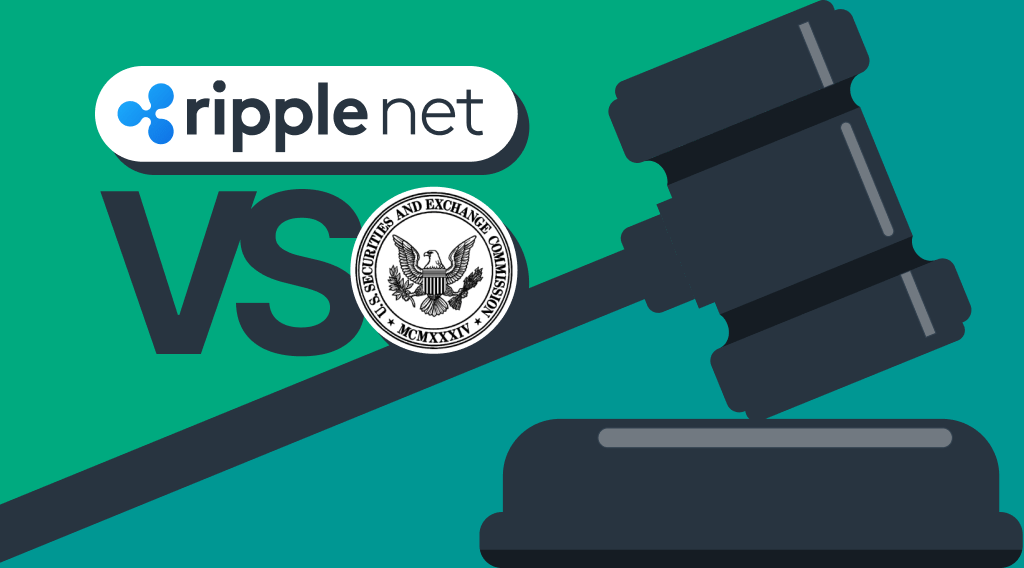 In its filing the SEC wrote: 'Ripple publicly touted the various steps it was taking and would take to find a 'use' for XRP and to protect the integrity and liquidity of the XRP markets.'
Ripple Labs' chairman, Chris Larsen, claimed that the sales were legal. His argument was based on the so-called Howey Test, from a US court case, which determines whether an asset is a security. In a memorandum Ripple stated that the company had no obligations to act in the interests of XRP holders and, consequently, no rights were conferred.
The case turned out to be one of the most significant conflicts between a crypto company – in this case, Ripple Labs – and the regulatory authorities. Even after a year of court hearings it was hard to determine who had the upper hand in the process. Over the past two years the parties have filed various discovery motions and submitted a lot of papers, however, neither party was able to come up with much evidence that would support its point of view.
XRP SEC: Opinions of the Sides
During the trial one of the Ripple community lawyers, James Filan, revealed that presiding Judge Sarah Netburn refused the SEC's request to review the shielding of documents connected to a June 2018 lecture given by William Hinman. Hinman was then a director at the SEC, and at the time, he admitted that Bitcoin and Ethereum could not be classified as securities.
The SEC stated that Hinman's comments were his personal opinions and did not reflect the agency's official positions. Filan, however, claimed that 'this is a big win for Ripple.'

Meanwhile, Stu Alderoty, Ripple's general counsel, commented that the filings show that the SEC is acting outside its legal limits.
Ripple CEO Brad Garlinghouse appeared on Fox Business and stated the following: 'Before the SEC got involved with us and ETH, XRP was the second-most valuable digital asset ahead of ETH.'
A New Break in the Case
The high-profile case featured a number of contentions and appeals to the judge. Just recently, both the SEC and Ripple both filed motions for summary judgment in the Southern District of New York, asking District Judge Analisa Torres to make a ruling based on the arguments filed in accompanying documents. The documents were posted to a federal court database in the middle of September. Ripple Labs hopes that the charges against it will be dropped, so the legal battle called 'XRP vs. SEC' can soon come to an end.
This news led to a sudden surge in XRP price. Within only 2 days, its market cap jumped from $17.1 B to $2.1 B. Meanwhile XRP price went up by 17%: from $0.34 to $0.4.
Why the Outcome of the Case Matters?
It's widely believed that the ruling on SEC vs Ripple Labs could have greater implications for other crypto firms and their native coins. In the event Ripple prevails, crypto firms would have a precedent-setting case to argue that theirs is not, and should not, be considered a security.
If the SEC wins, then it'll be them who will decide which cryptocurrencies are here to stay and which should go. If the case is ruled in their favor, this will create a serious ground for the commission to proceed suing a number of digital assets, including Tron and other cryptocurrencies. In the event the SEC prevails, Chair Gary Gensler will be able to put a trillion-dollar industry under his thumb. This could really create a ripple effect.
'Ripple is fighting this lawsuit on behalf of the entire crypto industry,' Stu Alderoty said in an emailed statement responding to queries.
So, when will the SEC vs Ripple case end? If the documents are taken into account by the judge, then quite soon. During a Mainnet fireside chat, CEO Garlinghouse said it would take as little as two months, or as long as six, to resolve what started in December 2020.
---
About Ripple Labs and XRP
Ripple, a network aiming to bring fast and low-cost payments to financial institutions, has XRP as the native token that was initially launched in 2013 to raise funds for the company. However, Ripple is not a cryptocurrency. It's the company behind the XRP token. Ripple Labs Inc, and it describes itself as a 'payment solutions company.' Today, it is primarily focused on facilitating cross-border cryptocurrency payments and cryptocurrency liquidity.
To make their plans come true, the company set up a network on which transactions sped across the globe in the form of a digital asset called XRP, which was specially created for the task. XRP is the native token on the Ripple network, and it consistently lists among the top 10 cryptocurrencies by market capitalization.
Ripple operates the payment network RippleNet. That network consists of a collection of banks and payment providers that have signed on to use Ripple's blockchain network for international payments. Ripple also manages the XRP Ledger, a network that facilitates payments through its XRP digital currency.
XRP's main selling point has always been its speed. Unlike Bitcoin, which often requires extended periods of time to complete a transaction, XRP transactions settle in seconds. That's because XRP does not utilize the Proof-of-Work algorithm used by other cryptocurrencies for validating payments.
This network of independent network operators — or nodes — validates all outstanding XRP transactions every three to five seconds. It then publishes an updated version of the XRP Ledger. Ripple calls this the Ripple Protocol Consensus Algorithm.
XRP Use Cases
Currently, there are two main use cases for XRP:
Low commission currency exchange: There are many cases where one currency can't be directly exchanged for another and must be changed to an intermediary currency first. Usually, that currency is the U.S. dollar. XRP can serve as an intermediary currency in the same way, but for less cost per transaction.
International transactions: Ripple has long praised its native token for its high transaction speed as an alternative to conventional wire transfers, which can take days and incur high fees.
XRP has a maximum supply of 100 billion coins, half of which are in circulation. XRP is also a centralized cryptocurrency, while Bitcoin is decentralized.
Ripple has been in the crypto game long enough to have gained the trust of several prominent financial institutions and governments. That trust makes it a safer investment relative to other cryptocurrencies. All the XRP tokens that ever will exist have already been created, and Ripple distributes them according to a predetermined schedule. That means no inflation.
At the same time, Ripple's centralized system is more open to censorship than other cryptocurrency platforms. Since control rests in the hands of a small number of people, those people could potentially block transactions, similar to a regular bank.
To store XRP outside of a cryptocurrency exchange, investors can use a software XRP wallet. Wallets that give users control of their private keys are advised for security reasons. The alternative, often web-based wallets that control users' private keys, also charge operational costs.
Is Ripple XRP a Good Investment?
Ripple's potential is obvious to see. It can potentially replace an inefficient and outmoded international money transfer system. However, with the legal battle it's going through, its future is still looking cloudy, but as the company stands for the whole crypto industry, we can only hope that it will remain afloat by winning the case against the SEC.
Where and How to Buy XRP Coin?
StealthEX is here to help you buy utility tokens like Ripple (XRP). You can do this privately and without the need to sign up for the service. Our crypto collection has more than 600 different coins and you can do wallet-to-wallet transfers instantly and problem-free.
Just go to StealthEX and follow these easy steps:
Choose the pair and the amount you want to exchange. For instance, BTC to XRP.
Press the "Start exchange" button.
Provide the recipient address to transfer your crypto to.
Process the transaction.
Receive your crypto coins. 

Follow us on Medium, Twitter, Telegram, YouTube, and Reddit to stay updated about the latest news on StealthEX.io and the rest of the crypto world.
Don't forget to do your own research before buying any crypto. The views and opinions expressed in this article are solely those of the author.
crypto world
Ripple
Ripple Labs
Ripple XRP
XRP
Recent Articles on Cryptocurrency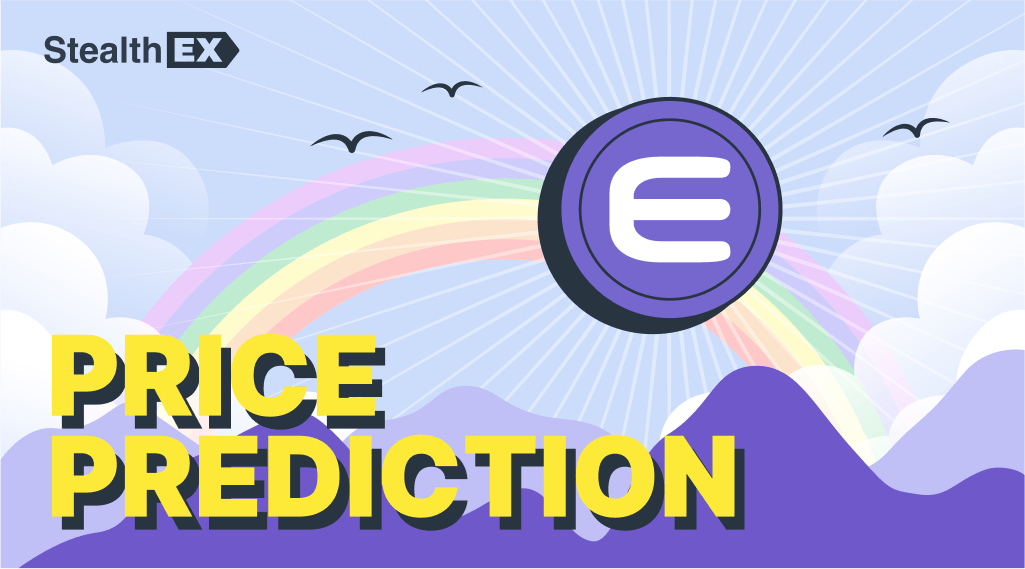 September 27, 2023
Price Prediction
Enjin Coin Price Prediction: How High Will $ENJ Crypto Go?
Based on expert Enjin Coin price prediction, the maximum price of ENJ crypto is predicted to be $75 by 2030.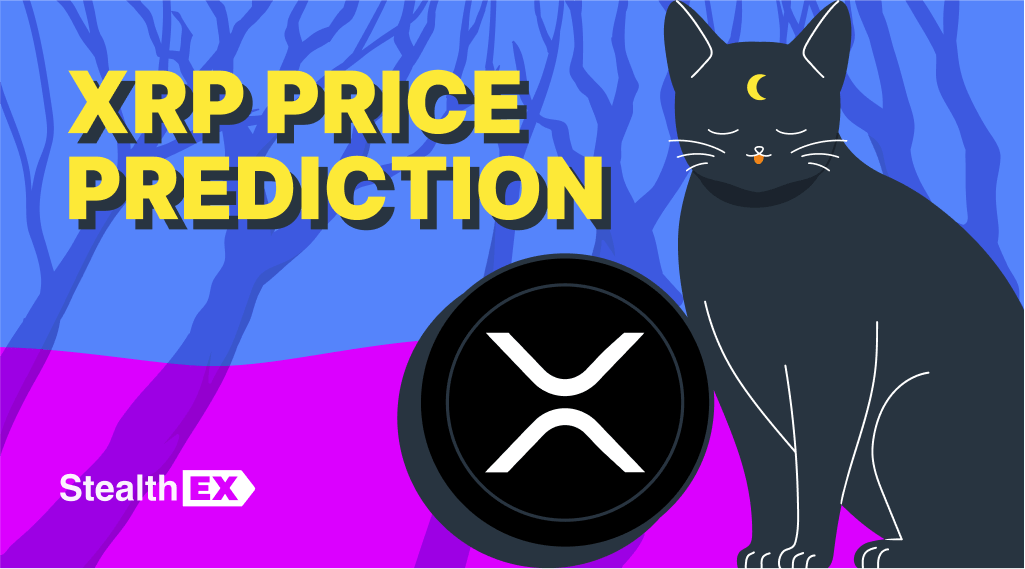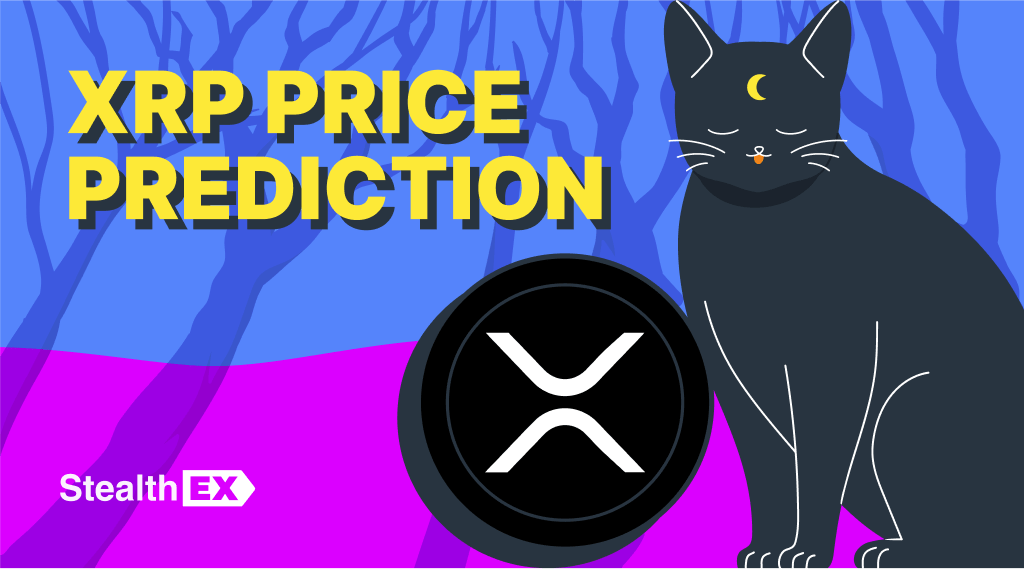 September 26, 2023
Price Prediction
Ripple XRP Price Prediction: How High Can XRP Go?
Based on expert XRP price prediction, the maximum price of XRP coin is predicted to be $12 by 2030.