AMP Crypto Price Prediction: Will Amp Coin Reach $100?
September 14, 2023
Price Prediction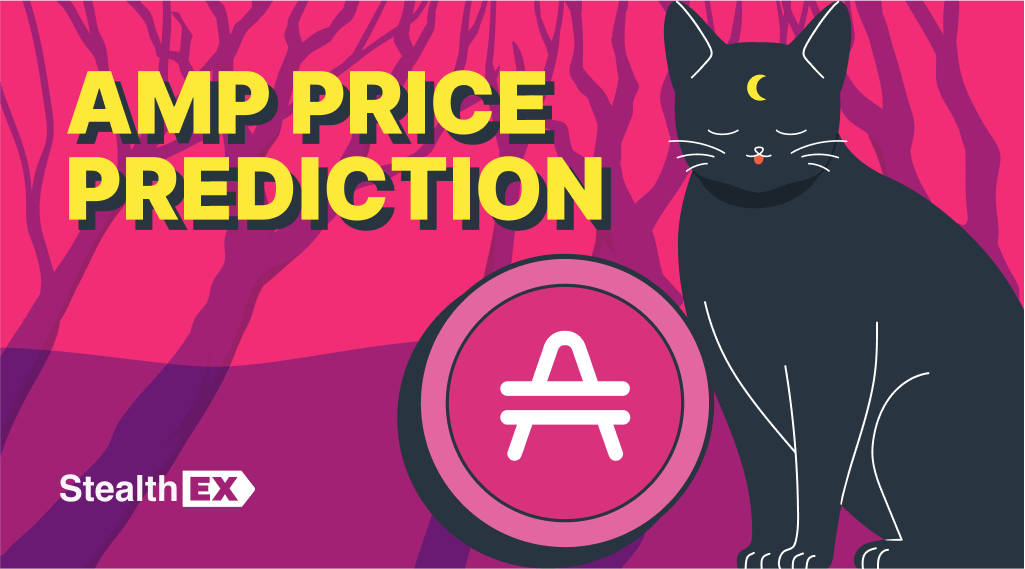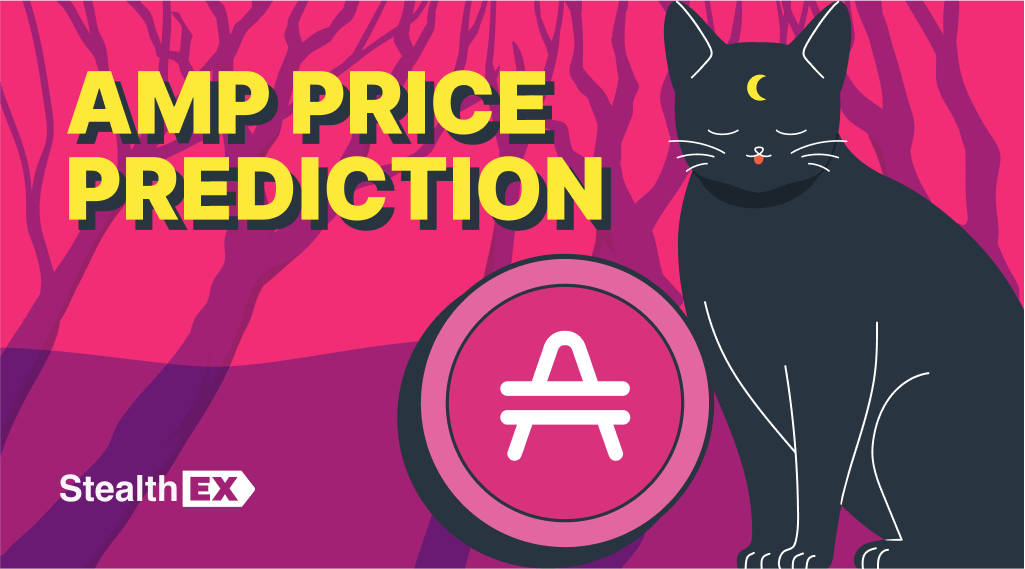 Transactions on existing payment networks can be cumbersome and insecure, especially if entrusted to middlemen. Security and speed don't seem to be able to coexist at the same time, not even with the arrival of blockchain technology. However, the world of cryptocurrency has long been famous for its excellent and user-friendly DeFi solutions, and one of them is Amp. Built on Ethereum, Amp aims to facilitate faster transaction times by providing collateral (in the form of the AMP token) so that payments can be processed quickly while awaiting network confirmations. Let's take a closer look at the project and its features. Read more about AMP crypto price prediction in the new StealthEX article. Let's roll!
| | | |
| --- | --- | --- |
| Current AMP Price | AMP Crypto Price Prediction 2025 | AMP Crypto Price Prediction 2030 |
| $0.00171 | $0.008 | $11.14 |
What Is AMP Crypto? Everything You Need to Know
Amp is an extensible platform for collateralizing asset transfers. The platform operates through a partner payment network called Flexa to provide this service.
Flexa integrates with standard point-of-sale and online systems so that merchants can accept payments in cryptocurrency. Because all payments are collateralized through AMP, those merchants can be immediately assured that the funds backing the transactions are verifiable – even when transaction finality has not yet been reached on the blockchain.
On top of being used as collateral to guarantee, the AMP token is also the main form of rewards for users who stake their AMP as collateral to the network. Additionally, it serves a role in governance in the Amp community, which helps to guide the project's development.
AMP Coin: Brief History
The Flexa payment network and blockchain development company ConsenSys, which is also known for creating the MetaMask cryptocurrency wallet, worked together to create the AMP coin. Tyler Spalding, Trevor Filter, Zachary Kilgore, and Daniel McCabe jointly created Flexa in New York City in 2018.
In April 2019, through a private token sale, Flexa raised $14.1 million from a number of investors, including venture capital firm Pantera Capital, by selling its Flexacoin (FXC). In September 2020 the Flexa team stated that FXC would be replaced by the brand-new AMP token and would be converted to AMP at a 1:1 rate.
How Does AMP Work?
The open-source Amp token is available and open to any business or merchant eager to integrate a cryptocurrency payment gateway into their regular operations. The primary function of AMP is to act as collateral for cryptocurrency transactions carried out through programs like SPEDN that make use of Flexa's payment mechanism.
Users stake AMP to assist maintain the integrity of collateral and balance collateral pools. All forms of value exchange, including digital payments, loan payouts, and real estate transactions, can be guaranteed by staking AMP.
The total amount of AMP staked in the AMP collateral pool cannot be spent in excess of that amount. However, the payouts will rise sharply if the quantity of AMP spent approaches the amount of AMP placed in the collateral pool. Each app that stakes AMP has a separate collateral pool. Therefore, as users are drawn to the various collateral pools to earn additional rewards, the pools will organically become balanced and reach a healthy equilibrium.
Token partitioning and the collateral manager are the two major components of AMP. Anyone who utilizes AMP as collateral will have the ability to set up a collateral manager, which functions as an escrow account and may be tailored with certain restrictions to suit their needs. The token contract for Amp has token partitions that let several collateral managers impose different restrictions on various regions connected to the same digital address. Without needing to transfer AMP to another smart contract, one can stake AMP using token partitioning.
AMP Price History
When AMP started in September 2020, its price was worth a fraction of a cent. The price bounced between $0.003 and $0.01 until February 2021, when it started gaining steam and hit a peak of $0.037.
AMP's price reached its all-time high of $0.11 in June 2021 before crashing to $0.041. Around November 2021 the price was volatile, sitting in the $0.04 to $0.08 range.
By January 2022, the coin had declined in price further – to $0.02. The bear market proved challenging, and by June of that year, AMP's price had fallen below its initial launch price. On September 7, it hit a 52-week low of $0.0054.
As of 2023, there are signs of potential downturn. The token started the year at $0.003052. Overall, due to the bearish market the price of AMP token has drastically decreased, and at the moment it costs only $0.001704.
AMP Price Chart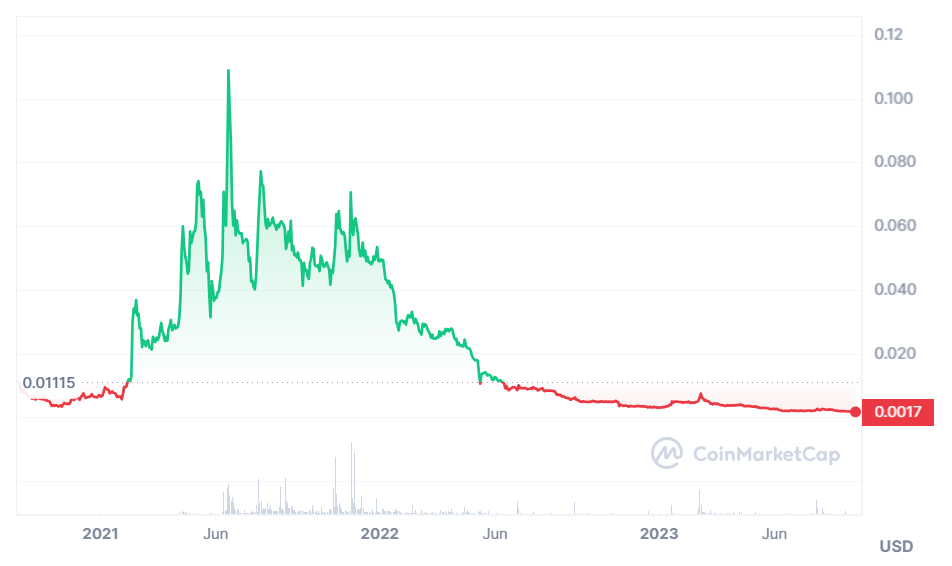 AMP Coin Price History. Source: CoinMarketCap, 14 September 2023
| | |
| --- | --- |
| Current Price | $0.001711   |
| Market Cap | $72,268,619 |
| Volume (24h) | $3,563,256 |
| Market Rank | #276 |
| Circulating Supply | 42,227,702,186 AMP |
| Total Supply | 99,213,408,535 AMP |
| 1 Month High / Low | $0.002417 / $0.001657 |
| All-Time High | $0.1211 Jun 16, 2021 |
AMP Crypto Price Prediction
AMP Price Prediction 2024
DigitalCoinPrice experts think that in 2024, AMP crypto can go up and even at its lowest point it will cost no less than $0,00364 (+113%), while its maximum price, $0.00441, will see the cryptocurrency rise by 158%.
PricePrediction website believes that in 2024 AMP coin might considerably rise in price. According to their calculations, the price of AMP coin won't fluctuate much: it will hit $0.005 (+193%) both at its highest and lowest points and remain in this price range on average.
WalletInvestor crypto analysts believe that AMP coin can experience a sharp decline in price, when it will hit $0.0000823 (-95%) at its lowest point. At its maximum in 2024, AMP crypto might reach $0.000247 (-85%), which would still be a very low price taking into consideration its historical levels.
AMP Crypto Price Prediction 2025
DigitalCoinPrice experts believe that in 2025, AMP will continue rising in price. Based on their forecasts, AMP crypto might go as high as $0.00618 (+262%) per coin at its peak. Its minimum price can drop to $0.00500 (+193%).
WalletInvestor analysts think that AMP coin will continue its downtrend and forecast that its price will fall to a minimum of $0.0001035 (-93%). AMP's maximum price in 2025 won't drastically change the situation: $0.000311 (-81%).
In contrast to WalletInvestor, PricePrediction experts believe that AMP crypto is going to rise in price and give the most optimistic forecast: at its peak it might go as high as $0.008 (+369%), and it may also drop to a minimum of $0.007 (+310%).
AMP Price Prediction 2030
According to DigitalCoinPrice, AMP coin will continue rising. In 2030, AMP token might go as high as $0.0176 (+932%) per coin. It can also experience a decline in price to a minimum level of $0.0165 (+868%).
PricePrediction claims that the price of AMP will rise considerably. According to their website, AMP crypto might reach $0.046 (+2,599%) at its absolute peak in 2030, and it can also drop to a minimum of $0.037 (+2,071%).
Telegaon experts believe that in 2030, AMP coin will considerably rise in price to reach $8.97 (+526,308%) at its lowest point. Its maximum price might reach an absolute all-time high – $11.14 (+653,655%).
AMP Price Prediction 2040
According to Telegaon forecasts, by 2040 AMP crypto will experience a further boost in price: the highest price AMP coin is forecasted to reach is a staggering $50.15 (+2,942,975%) per coin. It can also drop in price to a minimum of $35.48 (+2,082,059%) per coin.
AMP USDT Price Technical Analysis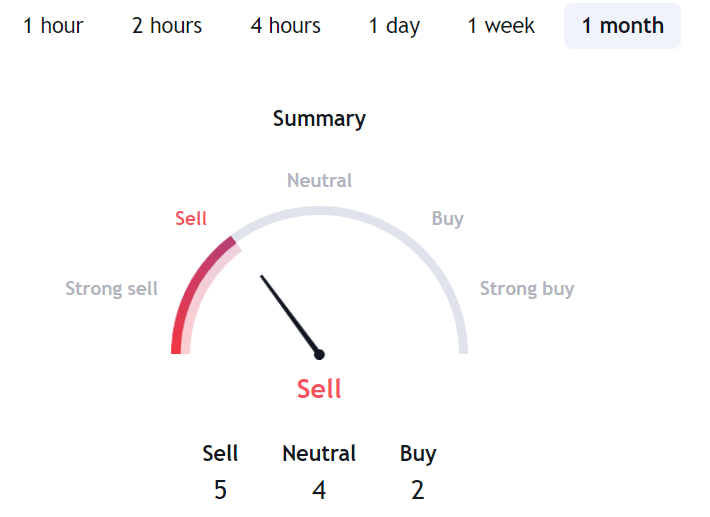 Source: Tradingview, Data was taken on September 14
AMP Price Predictions: Experts' Opinions
Investors in AMP coin certainly are not immune to the market-related forces that are likely to result in future volatility. However, on a token-specific level, this cryptocurrency is also one with risks investors need to consider. There are other up-and-coming cryptocurrencies that are likely to rip a page out of Amp's book and attempt to do what Amp is doing better. Nonetheless, if the community remains strong, the platform may succeed further, especially during the bull market. And while the risks of investing in volatile lesser known cryptocurrencies can pose a considerable challenge, AMP may just turn out to be the right investment choice if you're looking to add some new digital assets to your vast crypto portfolio.
It is also true that many crypto enthusiasts believe that getting as little as 100K tokens will be enough to get a good return on their investment, with some of them claiming that the cryptocurrency can rise to a level of $2-$5.
Overall, crypto experts believe that the price of AMP coin will steadily rise. For instance, CoinArbitrageBot writes: 'By looking at the very recent price changes in AMP, it is predicted that the AMP crypto could be roughly $0.004826 in 2023. Based on the AMP historical price data, CoinArbitrageBot predicts that the AMP price could be $0.016873 at the end of 2025.'
The Amp protocol, a one-of-a-kind collateral token service for secure transactions, not only deftly integrates with the current Flexa payment system but also resolves the trilemma of scalability, security, and decentralization that plagues blockchain technology. The Amp collateral process may become increasingly necessary if the general adoption of cryptocurrencies picks up speed in the upcoming years.
Now that we've seen what the future can bring for AMP crypto, let's find out a bit more about its features, future developments and the opinions of crypto experts.
AMP Features
Amp offers a number of features that can make crypto enthusiasts' lives easier:
Collateral as a service. Amp collateralization is tested, audited, and freely available for anyone to use. It's easy to build apps that lock and unlock Amp on demand to secure transfers, enable lending, and make value move more quickly.
Extensible and open-source. Amp was designed to be as flexible and future-proof as possible. Amp's open-source license makes it possible to create and deploy custom collateral managers for your app to interface with Amp on your own terms.
Non-inflationary. When new projects adopt Amp, existing implementations benefit from increased liquidity and decentralization, which in turn reduces volatility and enhances collateral quality as a result of the token's fixed supply.
Asset-agnostic. Amp doesn't discriminate based on consensus mechanism or form of asset. Any kind of transfer can use Amp as collateral to secure transactions.
AMP Crypto News
At the time AMP went live, Flexa network was accepted at 41,336 locations in the U.S. and Canada. In 2021, AMP coin was listed on Binance. The company behind AMP token, Flexa, that's been arranging conferences for all crypto enthusiasts, keeps implemtning new technological developments, for instance, multi-chain support for $USDC.
Both companies are undoubtedly evolving and taking new steps towards improving the already existing framework and simultaneously adding new features to the project. In addition, according to Ampera Twitter, the Ampera protocol has just started with a number of audits.

Is AMP Crypto A Good Investment?
According to the AMP estimate, cryptocurrencies will peak after 2030, indicating that they have a promising future and may make ideal long-term investments. One of the largest benefits of the AMP investment is that the crypto token has a stable supply of nearly 100 billion. The token supply of AMP will likely be decreased in the coming time. In this way, with the increase in demand, the price of the token will rise in the future. AMP may be a good investment if invested at the right value for the long-term.
Will AMP Reach $1?
The AMP token has the potential to touch the price level of $1 by the year 2028 if its price grows by 50% per year as well as by burning approximately 50% of its coins.
Will AMP Token Reach $10?
If the AMP tokens' number does not change, it will take approximately 13 years to touch the $10 mark. Nonetheless, with an increase of nearly 50% token burn as well as an uptake of 50% per annum, the $10 spot can be achieved by AMP by 2029.
Will AMP Coin Reach $100?
One curious aspect of AMP coin is that its price may be able to get close to $100, especially since AMP is used as collateral for credit card transactions. If AMP is able to get a hold of a decent chunk of those transactions it would drive the price up a lot. In any case, under the right circumstances $100 for AMP is quite feasible, however, this will depend on market conditions and the coin's adoption worldwide.
Where Can You Buy AMP Coin?
StealthEX is here to help you buy AMP coin if you're looking for a way to invest in this cryptocurrency. You can do this privately and without the need to sign up for the service. Our crypto collection has more than 1300 different coins and you can do wallet-to-wallet transfers instantly and problem-free.
Just go to StealthEX and follow these easy steps:
Choose the pair and the amount you want to exchange. For instance, BTC to AMP.
Press the Start Exchange button.
Provide the recipient address to transfer your crypto to.
Process the transaction.
Receive your crypto coins.

Follow us on Medium, Twitter, Telegram, YouTube, and Publish0x to stay updated about the latest news on StealthEX.io and the rest of the crypto world.
The views and opinions expressed here are solely those of the author. Every investment and trading move involves risk. You should conduct your own research when making a decision.
You are more than welcome to visit StealthEX exchange and see how fast and convenient it is.
AMP
crypto price prediction
investment
price analysis
price prediction
Recent Articles on Cryptocurrency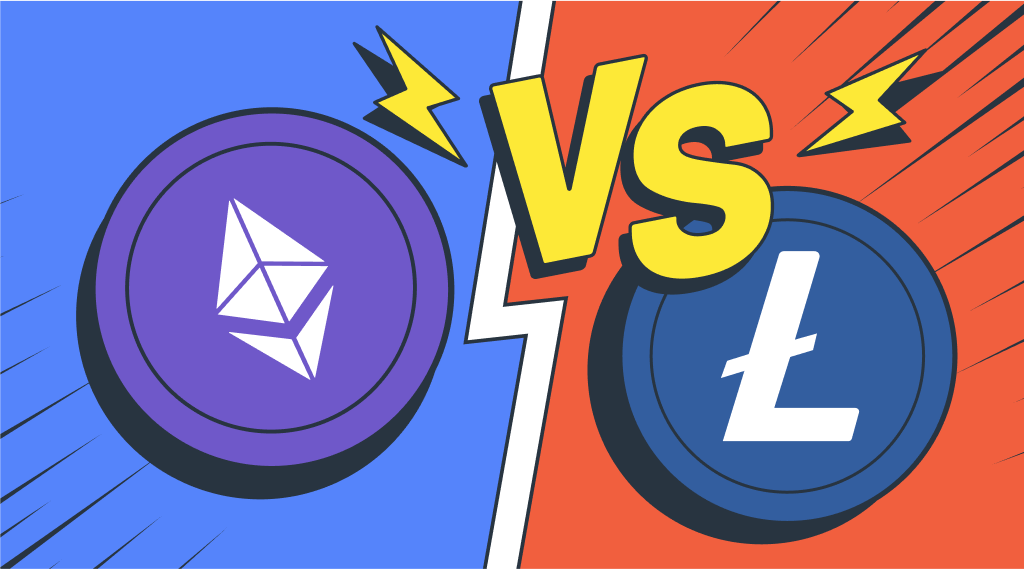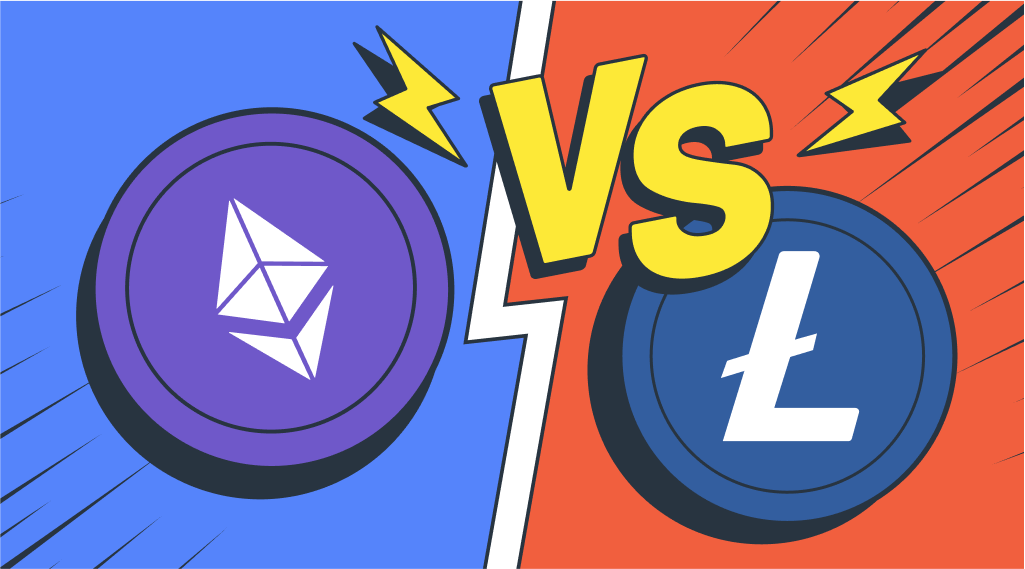 September 25, 2023
Crypto World
Litecoin vs Ethereum: Which Crypto to Choose? LTC & ETH
This article delves into the differences and similarities between LTC and ETH, offering a comprehensive comparison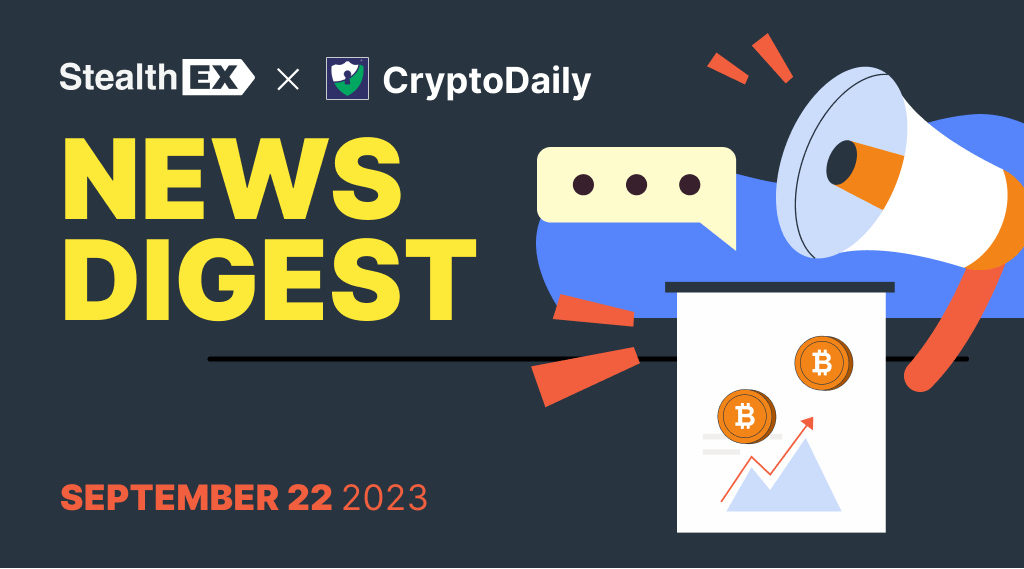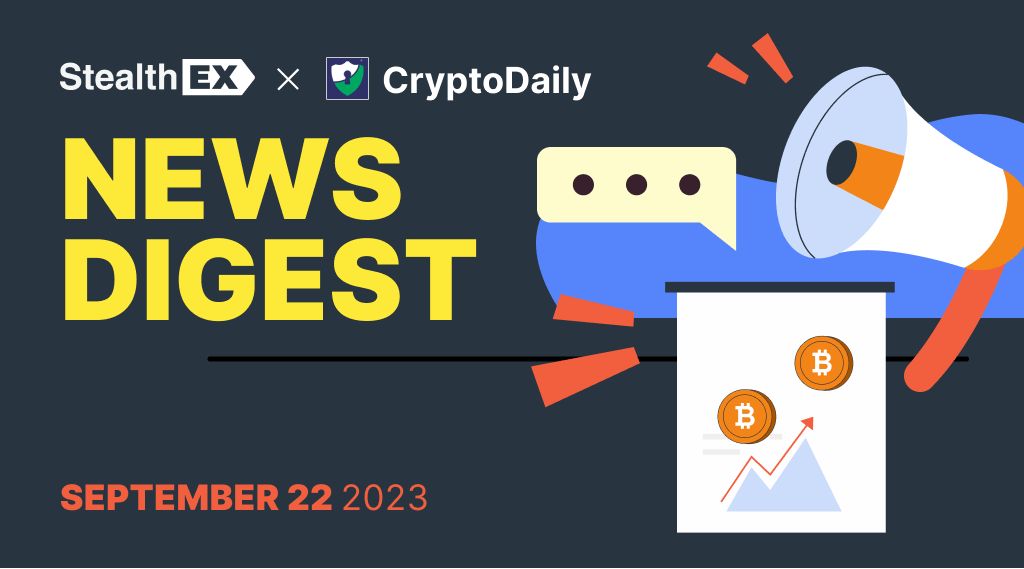 September 22, 2023
Crypto World
USDC on Polkadot, FTX Lawsuit, and SEC Actions: StealthEX x CryptoDaily Digest
In the dynamic sector of crypto, staying informed is crucial. Dive in to get a concise overview of the week's…