Atomic Swaps Are Now Live: the First Monero Swap Took Place
August 26, 2021
Crypto World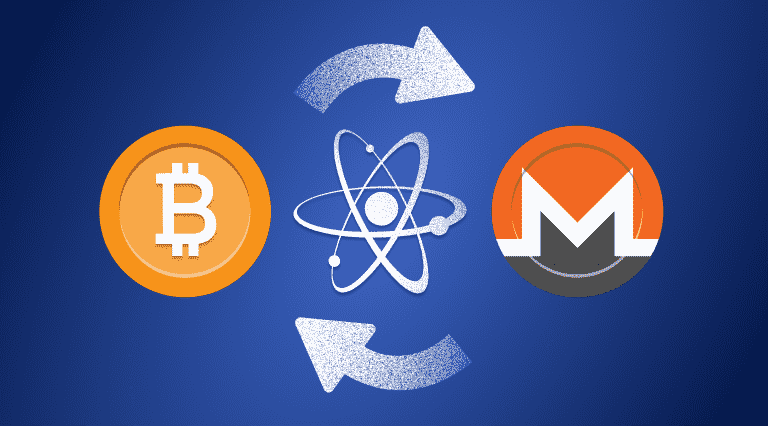 Despite the increased volatility, the cryptocurrency market never stops developing and is constantly being updated with new digital assets. As of 2021, there are over 6,000 crypto coins available. The increased supply creates a need for cryptocurrency exchange. Until recently, only exchanges were available. But in most cases, these platforms have fees and extra expenses for conversion. Atomic Swaps technology was created to make transactions easier. Keep reading to learn more about Atomic Swaps in the new StealthEX article. So let's start!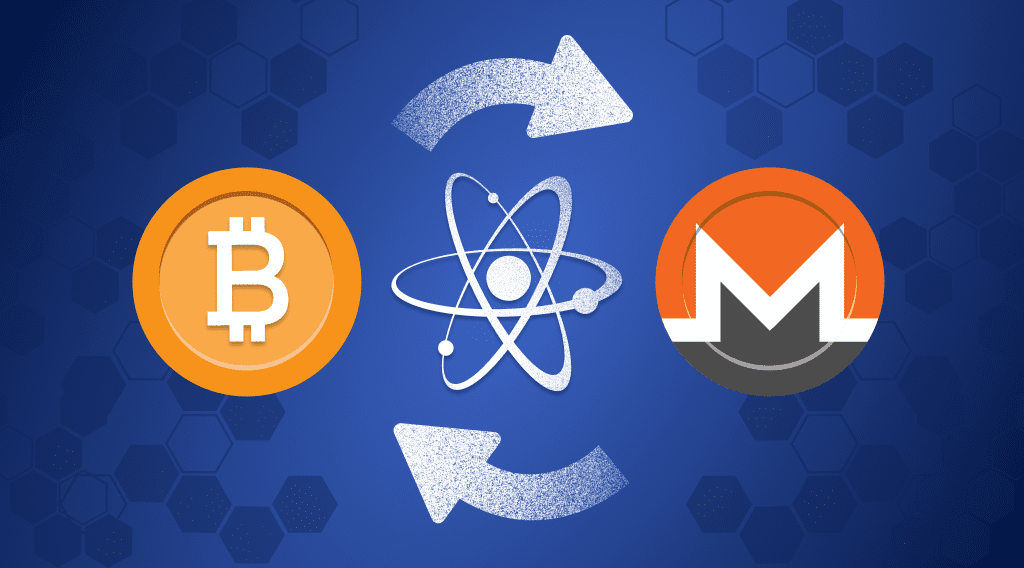 What Is An Atomic Swap?
Atomic swaps are a transfer and conversion technology that allows everyone to make transactions without third parties and almost instantly.
This technology was first mentioned in P2PTradeX by Sergio Demian Lerner in 2012. But it was only in theory without the possibility of implementation in practice. A year later, Tier Nolan presented a detailed report on the possibility of atomic swaps implementation. And in 2017, there was a breakthrough. That's when the first direct exchange between Litecoin and Decred took place without third parties.
One more breakthrough happened on August 17, 2021. That day the first BTC to XMR atomic swap was conducted by Twitter user @SethForPrivacy. According to him, this transaction took only 34 minutes and was done over Tor. The Monero (XMR) team was also excited about this news in their tweet. As one user noticed, it's the biggest event in Monero's history.
What Problems Does The Atomic Swap Protocol Solve?
Atomic swaps have potential in the cryptocurrency world. By using this method, a lot of problems of centralized exchanges can be avoided. Their primary issues include:
Human reliability and inefficient management. There is a risk of errors by exchange employees.
The presence of numerous vulnerabilities. On centralized exchanges, all assets are stored in one place, which affects such an important indicator as vulnerability. Hacker attacks provide an opportunity to quickly gain access to any information related to cryptocurrencies.
The need to process numerous transactions simultaneously. Exchanges cannot cope with a huge number of requests when trading activity rates increase. This leads to the fact that the system ceases to function.
Operating costs are high. Many exchanges charge a fairly high percentage of fees for trading and certain financial transactions.
Atomic swaps solve all these problems seen in the centralized exchanges and many other difficulties.
Pros And Cons
Using an Atomic Swap protocol for transactions, you get lots of advantages:
Instant conversion. Transactions through exchanges can take a long time.
No fees. When using other methods of transactions, an investor can lose a decent amount, depending on the amount of transfer.
Increased security. There is no risk of hacking or closing due to management problems, and so on.
But not all cryptocurrency wallets accept coins that are exchanged via atomic swaps. But the current shortcomings will be corrected shortly, as many large companies have taken up implementing such an exchange system because of the brilliant prospects.
Requirements For Crypto To Support Atomic Swaps
There are some fundamental requirements for cryptocurrency to support atomic swaps. One such requirement is the implementation of the Lightning network.
If the HTLC contract can be thought of as linking two blockchains, the Lightning network is the pairing of payment channels. To make a transaction, users must also be linked through payment channels.
Besides, to make a transaction between two different blockchains, both circuits must use the same cryptographic hash function. This is necessary for the contract to function properly when the secret number hash is generated.
Also, both blockchains must support contracts for temporary blocking of funds.
Exchange Procedure Via Atomic Swaps
An exchange BTC for XMR is performed according to the following algorithm:
The first participant creates a contract address where the number of coins he wants to exchange is stored. He generates the number, it does not have to be known by the second participant.
The first participant comes up with a code and creates a hash. This is a kind of lock, and the number is the key to open it, which can be used by the buyer.
The second participant looks at the address and makes sure the product is there. Then he creates a similar address.
The first participant sends the other a hash, but a signature is required to complete the transaction.
HTLC technology is created in such a way that both participants depend on each other for a successful exchange.
Summary
All in all, atomic swaps are a genuine breakthrough in the blockchain industry. With this technology, they do not need to involve a third party. Throughout the process, users have full control over their private keys.
How To Buy Monero XMR?
Even though atomic swaps make transactions fast and secure. But for a successful transaction, users will need to download the two cryptocurrency blockchains. Sometimes it is quite inconvenient, and for some users, unrealistic. In this case, StealthEX is the safest platform where to buy Monero.
StealthEX is an exchange providing access to over 350 cryptocurrencies. Since it's a non-custodial platform, there's no need to worry about your security while buying Monero crypto. You have to provide only basic information for your transaction, stay unidentified, with no need to wait long for transaction processing.
To start this process, just go to StealthEX and follow these easy steps:
Press the "Start exchange" button.
Provide the recipient address to which the coins will be transferred.
Move your cryptocurrency for the exchange.
Receive your coins!
Follow us on Medium, Twitter, Telegram, YouTube, and Reddit to get StealthEX.io updates and the latest news about the crypto world. For all requests message us via support@stealthex.io
The views and opinions expressed here are solely those of the author. Every investment and trading move involves risk. You should conduct your own research when making a decision.
August 26, 2021
crypto exchange
Monero
news
swap
XMR
Recent Articles on Cryptocurrency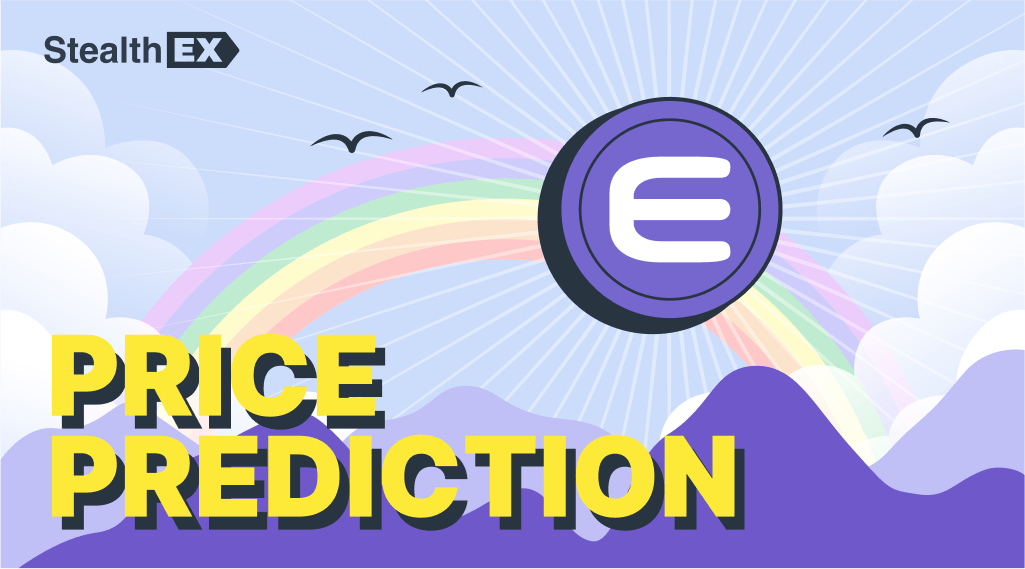 September 27, 2023
Price Prediction
Enjin Coin Price Prediction: How High Will $ENJ Crypto Go?
Based on expert Enjin Coin price prediction, the maximum price of ENJ crypto is predicted to be $75 by 2030.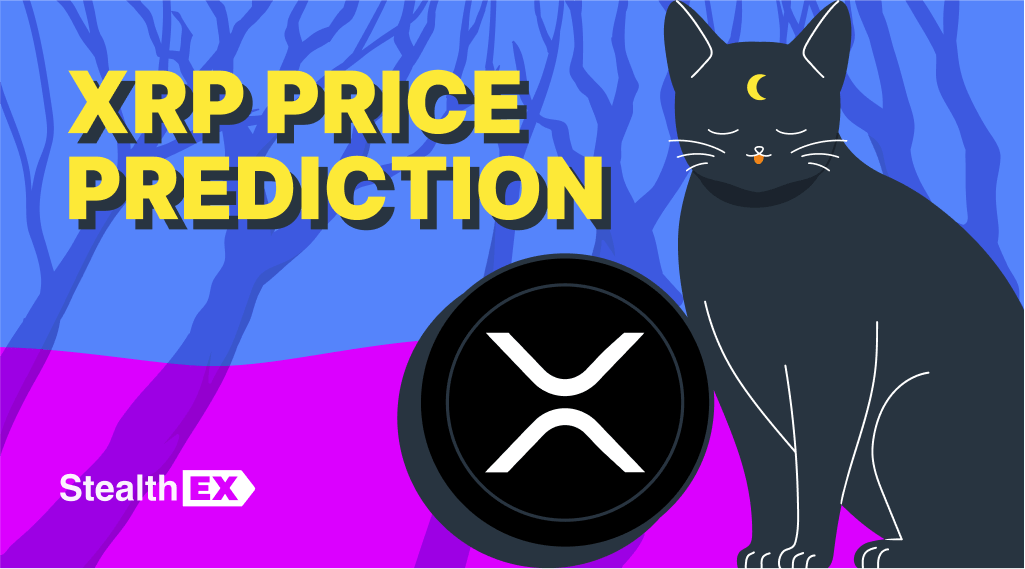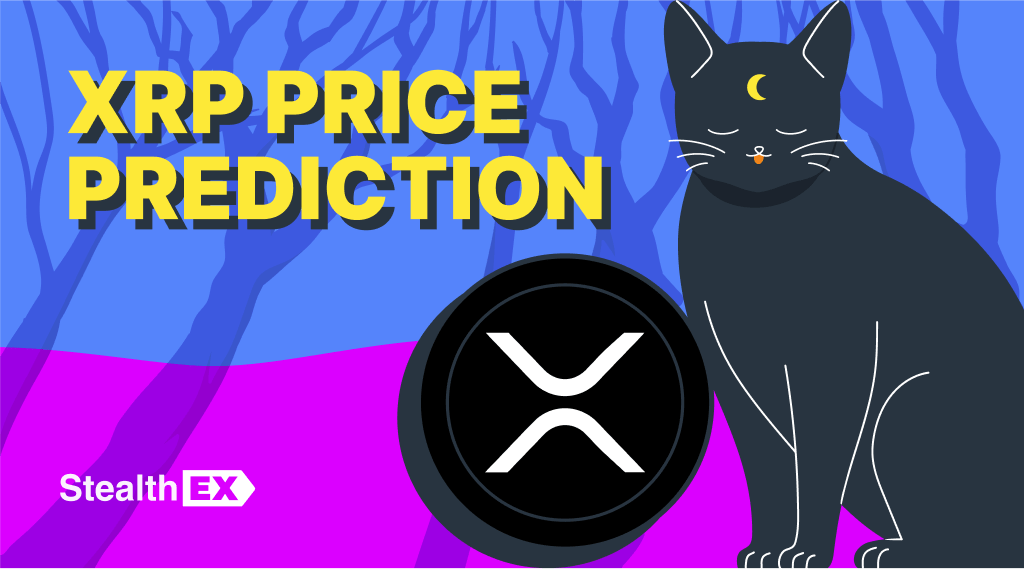 September 26, 2023
Price Prediction
Ripple XRP Price Prediction: How High Can XRP Go?
Based on expert XRP price prediction, the maximum price of XRP coin is predicted to be $12 by 2030.