Maximizing Profits: Best Bitcoin Faucet for Free Crypto
July 19, 2023
Crypto World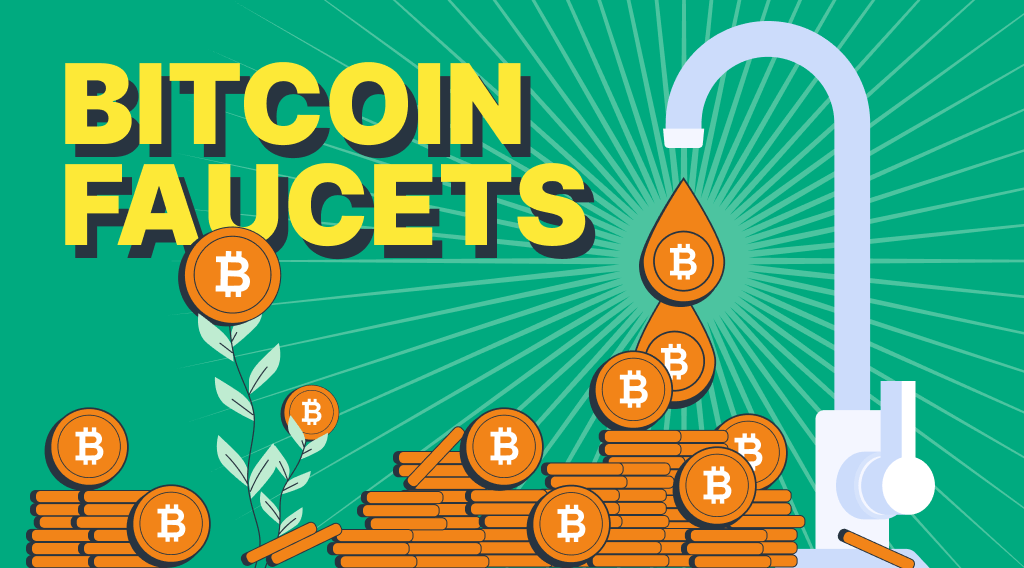 Start earning free cryptocurrency today! Discover the best Bitcoin faucets, maximize your profits, and avoid scams. Take action now to boost your crypto portfolio and unlock a world of opportunities. Don't miss out on this chance to earn effortlessly. Get started and reap the rewards!
There are many ways to earn crypto on the Internet, and some ways are always available for any newbie. You won't need to become an experienced trader or a crypto analyst. The so-called Bitcoin faucets may bring you some extra cash even if you're just starting out in the crypto industry.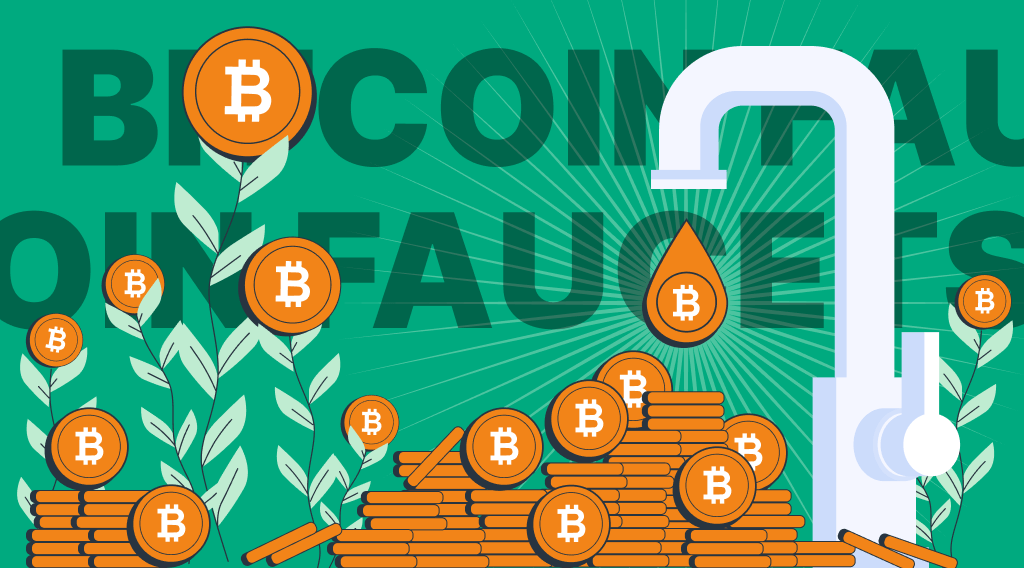 So what is a Bitcoin faucet? A Bitcoin faucet is a website or application that offers you a small amount of BTC coins as a reward for making easy tasks. Depending on the selected faucet, users can earn coins for completing various tasks, such as viewing certain websites, watching ads, entering a captcha, or playing a game. The term 'faucet' comes from the fact that the rewards are very small – like drops of water dripping from a faucet.
To claim these rewards, users typically have to perform a task such as:
Watching product videos.
Viewing or clicking on advertisements.
Completing a Captcha.
Solving a puzzle.
Playing a game.
At the beginning of the cryptocurrency's existence, when the stakes were not so high, the creators of faucets gave 5 BTC for each claim – back then it was their way to promote digital money among newcomers. Now faucets operate with much smaller amounts and give out some part of the Bitcoin, which is measured in Satoshi. Satoshi is the smallest possible fractional number of Bitcoin – one BTC is equal to 100 million Satoshi.
The Importance of Finding the Best Bitcoin Faucets
If you have ever left a water tap not completely closed, you probably noticed that water was dripping into it, and if you put a bowl under it, sooner or later it will be filled. Even though one-time payments on faucets are scanty, many advise not to neglect the opportunity to earn on them, because, with the right approach, faucets can bring a tangible profit with a minimum of effort.
Earning free cryptocurrency may sound appealing, but be aware that crypto faucets have been utilized in fraud in the past. However, when used carefully, they can be a long-term means to build your crypto holdings. The number of scams around Bitcoin is quite high, that's why it's crucial to find the best Bitcoin faucets and try and maximize your profits off these.
There are plenty of sites offering free Bitcoins. Unfortunately, most of them are not trustworthy, do not live long, or are simply overflowed with annoying flashing ads. However, there are some that work for many years, used by thousands of users and considered reliable.
Criteria for Evaluating Bitcoin Faucets
To avoid being duped, a potential user should undertake preliminary study using internet guidelines that analyze various faucets. Review sites, such as The Mac Observer, provide a list of faucets as well as the faucet's payment and withdrawal conditions. These should not be too attractive, otherwise, the chances are this is a scam. Users should be wary of any offers that appear too good to be true in order to secure their prizes. Users should be aware that a faucet can aid the actions of scammers. For instance, scammers may convince a user to access a 'Bitcoin generator' in order to generate free Bitcoins, but instead of earning these, the scammer deducts false transaction fees from a user's account.
It's always best to check the reputation of a particular crypto source and read other users' reviews that will let you know if it's trustworthy or not. Most Bitcoin faucet sources don't have limits on withdrawals, and if they do, that might be another red flag that will possibly tell you that it's yet another scammer scheme.
What Is the Best Bitcoin Faucet?
FreeBitcoin Faucet
This faucet is probably the most well-known, most established, dependable, and tested faucet. It was created in 2013 and is registered in the British Virgin Islands. FreeBitcoin compensates users for completing captchas. Every hour, you can enter the captcha. Payment is not fixed since, after entering the captcha, you are directed to a random number generator. The prize is determined by the number that appears between 0 and 10,000. Six groups of numbers are formed; the sixth group has only one number, 10,000. There are usually numbers from the first group, and the payout is 58 satoshis. As of the date of publication, one satoshi is worth approximately 0.0004152 USD. If you get the lucky number 10,000, you will be awarded 5,841,770 satoshis. In addition to the faucet, FreeBitcoin allows you to earn in other ways – save interest on your deposit, play the lottery, invite new users via referral links.
---
Choose StealthEX for Exchange and Buy Crypto
Earn from Each Exchange by Joining StealthEX Affiliate Program.
Become a partner right now and use affiliate tools:
---
It supports several withdrawal methods: you can set up automatic withdrawal every Sunday, slow withdrawal every 6 – 24 hours, or use the fastest instant withdrawal that takes 15 minutes. The last one, of course, has the highest fee. One setback is that a withdrawal is available when an internal account reaches 30,000 satoshis. You can withdraw it to any external cryptocurrency wallet, the commission is 160 – 3,000 satoshis, depending on the withdrawal amount.
Moon Bitcoins
Founded in 2015, the Moon Bitcoin has a certain user base and is considered by many to be one of the best faucets in existence.
Because of its versatile capabilities, it is regarded as one of the best Bitcoin faucets. You work with this faucet by inserting Captchas. The interval, on the other hand, is determined by the user. You can enter a new captcha in 5 minutes, or you can wait longer. The incentive to wait longer is because the longer the time delay between CAPTCHA entries, the greater the prize.
After 5 minutes, enter the captcha to receive 1 satoshi. If you wait 15 minutes, you will be paid 2 satoshis. If you wait for four weeks, you will receive 35 satoshis per captcha. You will also receive three additional tokens for each captcha. Then you can swap them for cryptocurrency. This Bitcoin faucet also provides cloud mining.
All faucet payments are sent to CoinPot. This is a multicurrency wallet that supports a variety of coins. When your account reaches 0.0001, you can withdraw it to any other e-wallet (fees vary according to the cryptocurrency, withdrawal amount, and wallet to which you withdraw it).
FireFaucet
FireFaucet is a multi-currency automatic faucet, perhaps the best of its kind. This resource allows you to earn 9 cryptocurrencies at the same time, as well as instantly withdraw the accumulated funds to the Faucet Hub.
The Auto Claim function allows for collecting currency automatically. You can change the number of currencies to get and the time between collections.
The faucet pays 50 ACP for transferring through the links – you just need to follow the link and close the window after the site is fully loaded). For viewing 8 seconds and more of ads, it also pays 50 ACP. It pays 30 APC for the input of the captcha, which is available at intervals of 30 minutes. There is a 'Tasks' section where you can get tokens for passing surveys, installing applications, etc. On average, you can get 10 tokens per action. One great addition to the overall user experience is that this faucet has a user-friendly and attractive design and does not use pop-up ads.
AdBTC
AdBTC is another well-known service where you may earn Bitcoins without investing. Surfing, surfing in the active window, and automatic surfing are the three possibilities. That is, unlike the previous faucets, this one pays for viewing affiliate network adverts rather than entering captchas.
During normal browsing, you just click on the link, view the advertisement in a new pop-up window, and receive the reward. The amount of remuneration and the minimum time of advertising are arranged separately for each link in advance. Everything is the same when surfing in the active window, but no new window is opened.
Auto-surfing allows you to view several ads in a specific order at the same time. This is simpler, but the payout is lesser, and the advertisements for auto browsing are generally considerably smaller. There is no time limit on the website; you can begin watching a new ad as soon as you finish the previous one.
Payment begins at 20 satoshis, and each ad has its own set of terms. When a specific quantity of money has been collected, it is possible to withdraw. To withdraw money from your own wallet, you must have at least 20,000 satoshis.
Tips for Maximizing Earnings from Free Bitcoin Faucets
Here are some tips for earning through Bitcoin faucets smoothly and regularly:
Bitcoin price has an impact on Bitcoin faucet earnings. When the price of Bitcoin declines, it is the greatest opportunity to increase your efforts on faucets. People's interest in Bitcoin faucets grows in tandem with the price of Bitcoin, and vice versa. However, you will profit more when the price of Bitcoin is low because faucets pay less when the price of Bitcoin rises.
Don't let your earnings hang. It may be tempting to let your earnings accumulate before paying out, but resist this temptation. Set a deadline for withdrawals. It could be weekly or monthly, but make sure you withdraw your money when the time comes.
Utilize referral programs. Referral programs may be an excellent bonus to your earnings. Always check whether these are available on your selected faucet.
Access Google. To safeguard their sites from bots, most Bitcoin faucets employ Google CAPTCHA. It takes time and is inconvenient to have to solve a CAPTCHA every time you want to use the faucet. If your Google account is linked to the browser, you may not need to solve a CAPTCHA every time. This will give you extra time to complete the faucet activity and earn Bitcoins.
Withdraw from multiple Bitcoin faucets at the same time. It's not uncommon to see one person using multiple faucets. If you want to optimize your earnings, do not withdraw from more than one account at a time. To get a respectable quantity, withdraw from all of the faucets.
Additionally, you can combine earning through crypto faucets with cryptocurrency mining and staking on DeFi platforms. You can also take part in airdrops and bounty programs that will help you maximize your earnings, however, these may be limited to a select number of people who match certain conditions.
The Pros and Cons of Bitcoin Faucets
Pros:
Free cryptocurrency is a big advantage of crypto faucets. This method of earning is available for crypto newbies.
To get started with faucets, you don't need much knowledge or experience. They can be used by anyone.
Faucets are an easy method to start trading cryptocurrencies. Aside from creating a crypto wallet and fulfilling the activity associated with the faucet in question, no real investment is required.
Cons:
The amount of cryptocurrency earned is minor. People typically earn one satoshis for each completed assignment.
The tasks required by a cryptocurrency faucet can quickly become boring. Sitting and completing Captcha isn't particularly fascinating.
The hazards linked with Bitcoin in general are also applicable to faucets. Among these are scams, phishing attempts, and various techniques of obtaining a user's finances or identity.
Security and Safety Tips for Using Bitcoin Faucets
These are probably the best Bitcoin faucets at this point. Do not expect that you will earn loads of money just using faucets, but it is with no doubt an interesting and easy way to get a certain portion of free satoshis and learn how the cryptocurrency and various wallets work.
As with any crypto-related activities, it's always recommended to make informed decisions. Try to recognize and avoid scams at all costs and protect your private keys and wallet addresses. Always use secure devices and connections. Be careful and carefully research any website that claims to be a Bitcoin faucet. Always be critical of your choice and try to collect and read other users' reviews.
Final Words on BTC Faucets
Crypto faucets, in addition to aiding rapid crypto adoption, give room for participants to experiment with awarded crypto, especially for a project that is new to the market. The importance of crypto faucets for the crypto community can't be underplayed, as they are essential to continuous market growth. By signing up with a BTC faucet you can collect more digital assets for your portfolio.
Maximize your crypto earnings with the best Bitcoin faucets. Start earning free cryptocurrency now!
Don't forget to do your own research before buying any crypto. The views and opinions expressed in this article are solely those of the author.
Bitcoin
Bitcoin BTC
BTC
cryptocurrency
faucet
Recent Articles on Cryptocurrency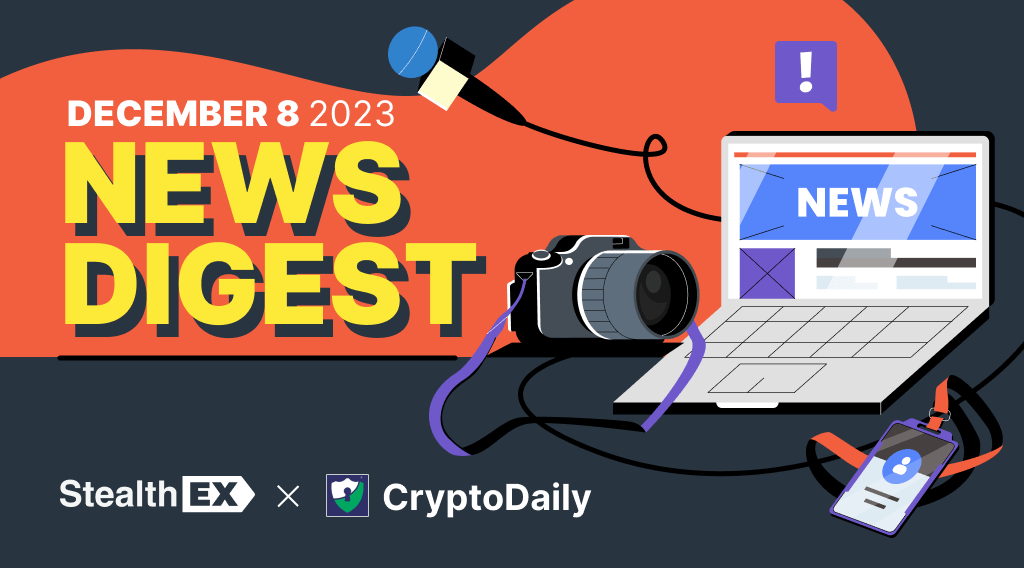 December 8, 2023
Crypto World
StealthEX & CryptoDaily: Weekly Crypto Insights
Explore key cryptocurrency developments and trends in StealthEX's insightful weekly roundup, in partnership with CryptoDaily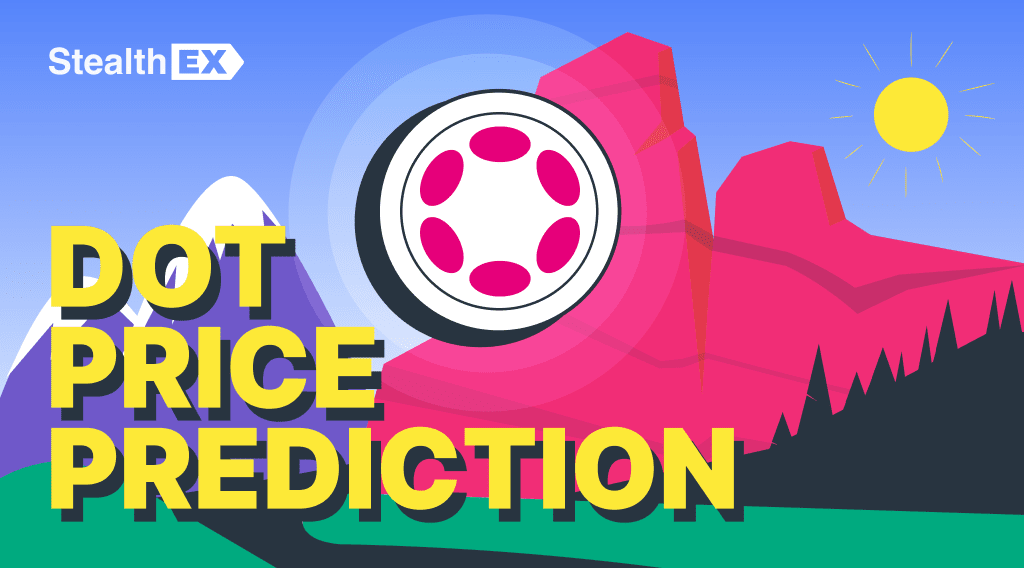 November 29, 2023
Price Prediction
Polkadot (DOT) Price Prediction: Will DOT Coin Reach $1000?
According to the long-term Polkadot price prediction by the end of 2030, the DOT price may rise to $195