What Is the Highest Paying Bitcoin Faucet?
May 28, 2020
Crypto World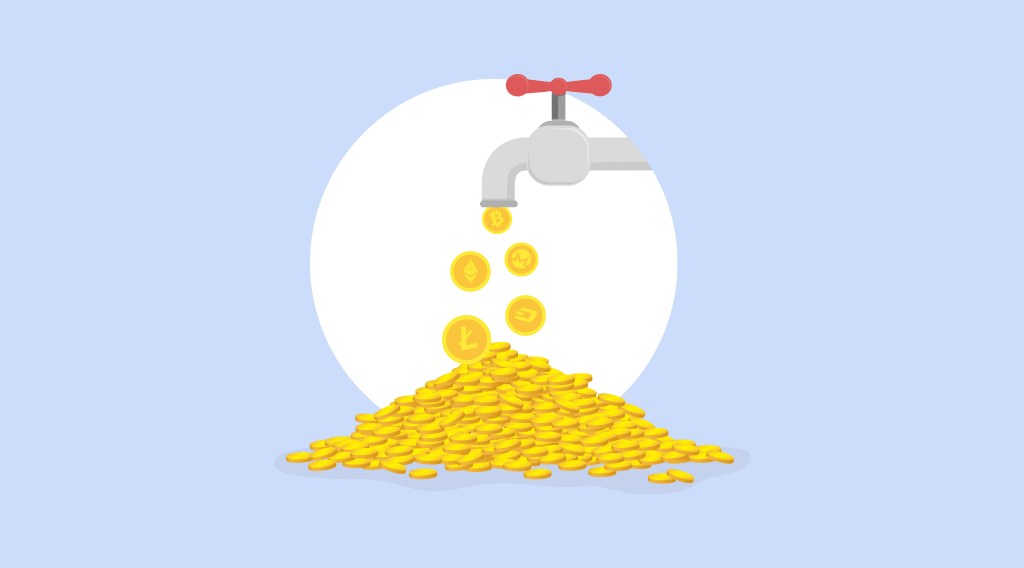 Bitcoin faucet is a website or application that offers you a small amount of bitcoin as a reward for making easy tasks. Depending on the selected faucet, users can earn coins for completing various tasks, such as viewing certain websites, watching ads, entering a captcha, or playing a game.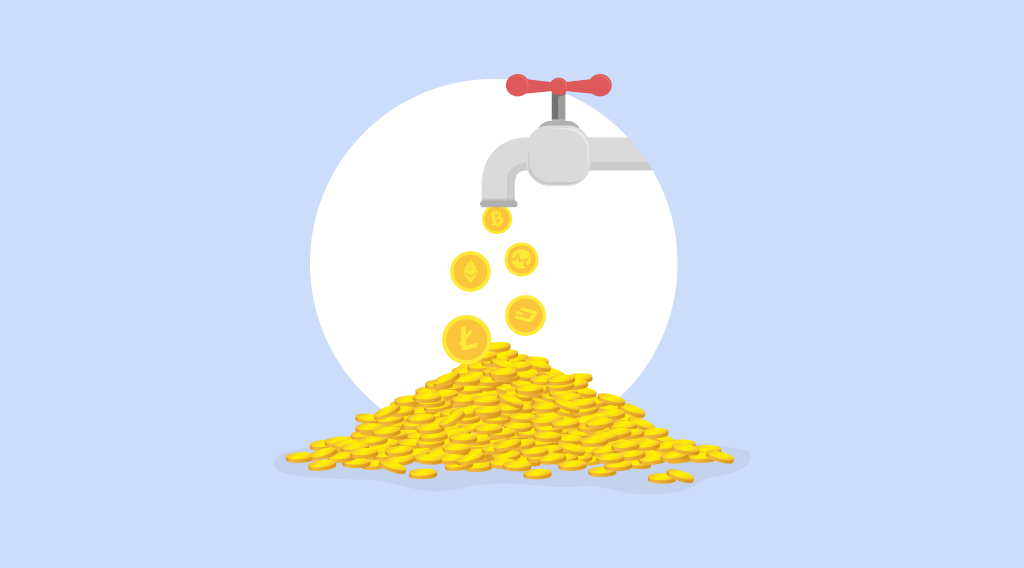 At the beginning of the cryptocurrency's existence, when the stakes were not so high, the creators of faucets gave 5 bitcoins for each claim – back then it was their way to promote digital money among newcomers. Now faucets operate with much smaller amounts and give out some part of the Bitcoin, which is measured in Satoshi(named after the creator of Bitcoin). Satoshi is the smallest possible fractional number of Bitcoin – one BTC is equal to 100 million Satoshi.
If you have ever left a water tap not completely closed, you probably noticed that water was dripping into it, and if you put a bowl under it, sooner or later it will be filled. Even though one-time payments on faucets are scanty, many advise not to neglect the opportunity to earn on them, because, with the right approach, faucets can bring a tangible profit with a minimum of effort.
There are plenty of sites offering free bitcoins. Unfortunately, most of them are not trustworthy, do not live long, or are simply overflowed with annoying flashing ads. However, there are some that work for many years, used by thousands of users and considered reliable.
What Is the Best Bitcoin Faucet?
Freebitcoin
This faucet is probably the most well-known one. It was created in 2013 on the territory of the British Virgin Islands. Payouts are not fixed and vary for each claim. You can get cryptocurrency every hour, and for each claim you get from 0.00000030 to 0.03 BTC. In addition to the faucet, Freebitcoin allows you to earn in other ways — save interest on your deposit, play the lottery, invite new users via referral links.
It supports several withdrawal methods: you can set up automatic withdrawal every Sunday, slow withdrawal every 6-24 hours, or use the fastest instant withdrawal that takes 15 minutes. The last one, of course, has the highest fee.
Freebitoin official website
Moon Bitcoin
Founded in 2015, the Moon Bitcoin has a certain user base and is considered by many to be one of the best faucets in existence.
There are many appealing bonus offers. For example, the site gives you a reward for consistency – if you enter a captcha at least once every day, you will accumulate a bonus +1% to earnings daily. Like most other faucets, Moon Bitcoin offers a bonus for bringing new users.
Earned funds are instantly transferred to the linked Coinpot wallet. The minimum withdrawal amount is 10,000 Satoshi if you agree to pay the fee. Or wait until it's going to be over 50,000 Satoshi on your account and withdrawal money for free. It is worth saying that Coinpot has its own bonus program. For example, for one captcha entry, you get 3 Coinpot tokens that can also be converted to cryptocurrency.
There are also Moon faucets for Litecoin, Dash, Bitcoin Cash and DogeCoin. All payments are concentrated in one Coinpot account.
Moon Bitcoin official website
Bonus Bitcoin
Bonus Bitcoin is one of the oldest services and is considered one of the best bitcoin faucets. You can request a new portion of free coins every 15 minutes, getting an average of 10 Satoshi per claim. You can also gain more coins completing tasks in the offers and surveys section.
Users who regularly stay active for a number of days receive an additional 5% of their daily rewards. The site also gives 50% of all fees of users you invited using referral links.
Bonus Bitcoin accounts are also connected to Coinpot, a micro-earnings wallet that accumulates your payouts. The site also provides the opportunity to earn Litecoin and Dogecoin.
Bonus Bitcoin official website
Bitfun
This is one more faucet associated with Coinpot wallet. Bitfun started its work in January 2017. In addition to the faucet itself, which allows you to request free Satoshi every 3 minutes, the site has a large number of browser games of various genres. Progress in these games gives you additional earnings. You can also earn coins by completing offers.
As with Bonus Bitcoin, the user receives 50% of the fees of their referrals.
Bitfun official website
Cointiply
The service was launched in 2018 and has become known as one of the best free bitcoin generators. There are several ways to claim Satoshi. In addition to the faucet, you can also earn bitcoins by watching videos, clicking on ads, and playing browser games.
Here you can make claims once every 12 hours and get a certain number of Coins to your account. Coins are the inner currency of this service, 10000 Coins worth 1$. It converted to Satoshi at the time of withdrawal.
Rewards can be collected at FaucetHub, another web wallet for micropayments, in this case, the withdrawal limit is 35,000 Coins. For amounts over 100,000 Coins, withdrawals can be made directly to your bitcoin wallet. Or you can keep Coins at the site and earn 5% interest.
Users can earn a loyalty bonus, by claiming rewards every day. Bringing another user via referral link gives you 25% of their claims and 10% of their offer earnings.
Cointiply official website
Pentafaucet
PentaFaucet is one of the oldest and most stable bitcoin faucets today. The main difference from similar websites is that the site uses double protection: captcha and anti-bot. You can collect from 5 to 25 Satoshi every 5 minutes. A reasonable amount of advertising and a simple interface make working with the faucet comfortable.
The faucet does not allow you to earn money from games, surveys, and other sponsorship services. In addition to the main method, it offers only a referral program, giving 10% from earnings of each new user.
Earned Satoshi are instantly transferred to the FaucetHub wallet. You can withdraw your funds from FaucetHub to your bitcoin wallet once a week on Sundays.
FireFaucet
FireFaucet is a multi-currency automatic faucet, perhaps the best of its kind. This resource allows you to earn 9 cryptocurrencies at the same time, as well as instantly withdraw the accumulated funds to the Faucet Hub.
The Auto Claim function allows for collecting currency automatically. You can change the number of currencies to get and the time between collections.
FireFaucet affords many different ways to earn money: in addition to the faucet itself, there are also offers, a referral system that gives 20% from newcomer's income, and browser mining. FireFaucet also has its own unique level system: getting XP for various actions on the site and raising their level, users receive a reward in Satoshi.
As a pleasant addition – the Faucet has a nice-looking design and does not use pop-up ads.
FireFaucet official website
DailyFreeBits
This bitcoin faucet does not require registration. All you need is the public address of your BTC wallet. Users can claim Satoshi every hour, getting from 5 to 1200 each time.
At the moment DailyFreeBits is using the FaucetHub wallet we are already familiar with. The resource offers a referral reward. By inviting new users to the website, you can regularly receive 10% of their earnings.
DailyFreeBits official website
These are probably the best bitcoin faucets at this point. Do not expect that you will earn loads of money just using faucets, but it is with no doubt an interesting and easy way to get a certain portion of free Satoshi and learn how the cryptocurrency and various wallets work.
Always be careful and study every site that is claimed to be a Bitcoin faucet with some scepticism. Always be critical of your choice and read reviews.
Buy Bitcoin at StealthEX
Bitcoin (BTC) is available for exchange on StealthEX with a low fee. Follow these easy steps:
✔ Choose the pair and the amount for your exchange. For example ETH to BTC.
✔ Press the "Start exchange" button.
✔ Provide the recipient address to which the coins will be transferred.
✔ Move your cryptocurrency for the exchange.
✔ Receive your coins.
Follow us on Medium, Twitter, Facebook, and Reddit to get StealthEX.io updates and the latest news about the crypto world. For all requests message us via [email protected]
May 28, 2020
Bitcoin
Bitcoin BTC
BTC
cryptocurrency
faucet
Recent Articles on Cryptocurrency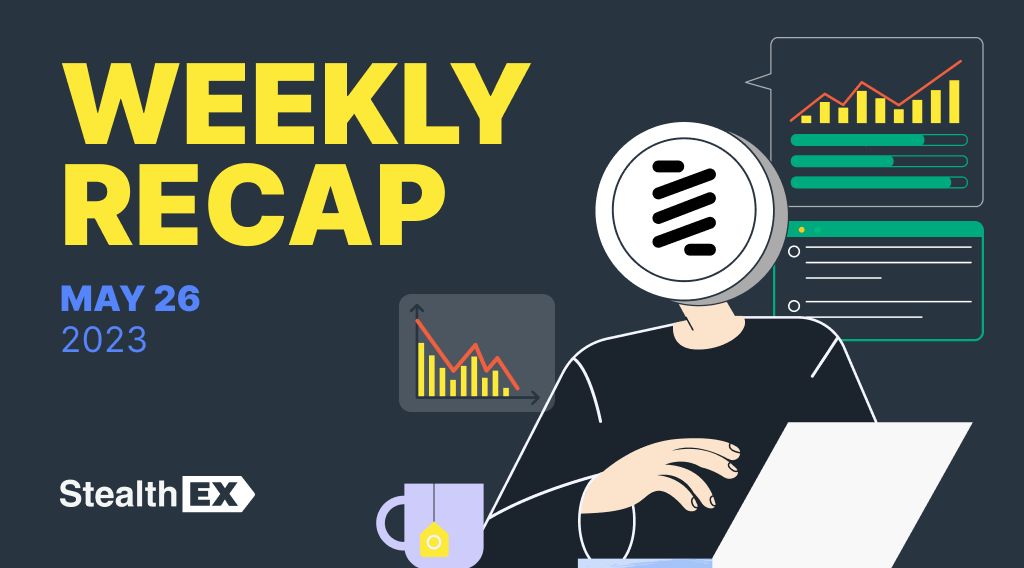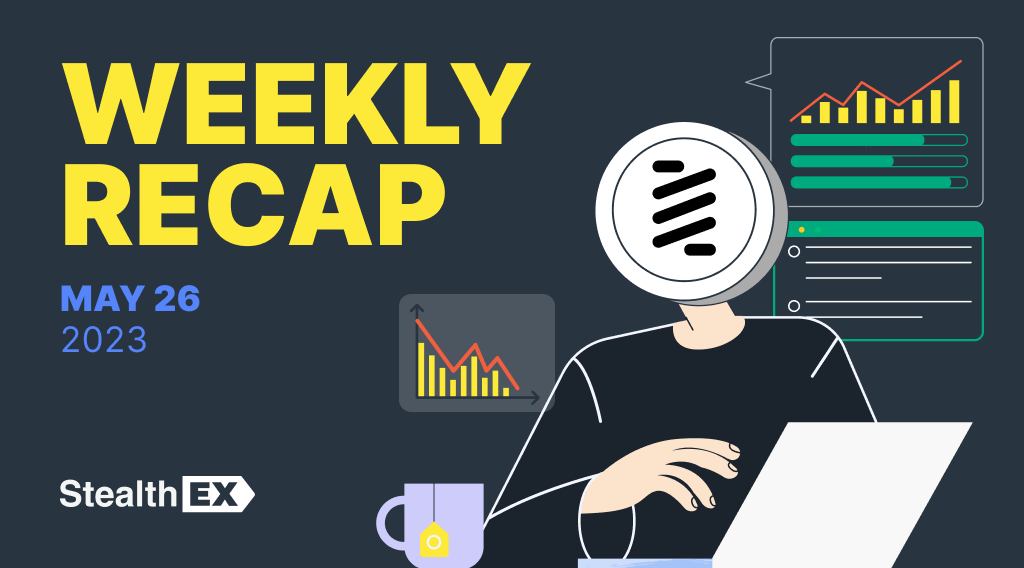 May 26, 2023
Crypto World
Review of the Crypto Market: May 26, 2023
Dive into the crypto market's weekly trends: get the detailed analysis and major news for May 20-26, 2023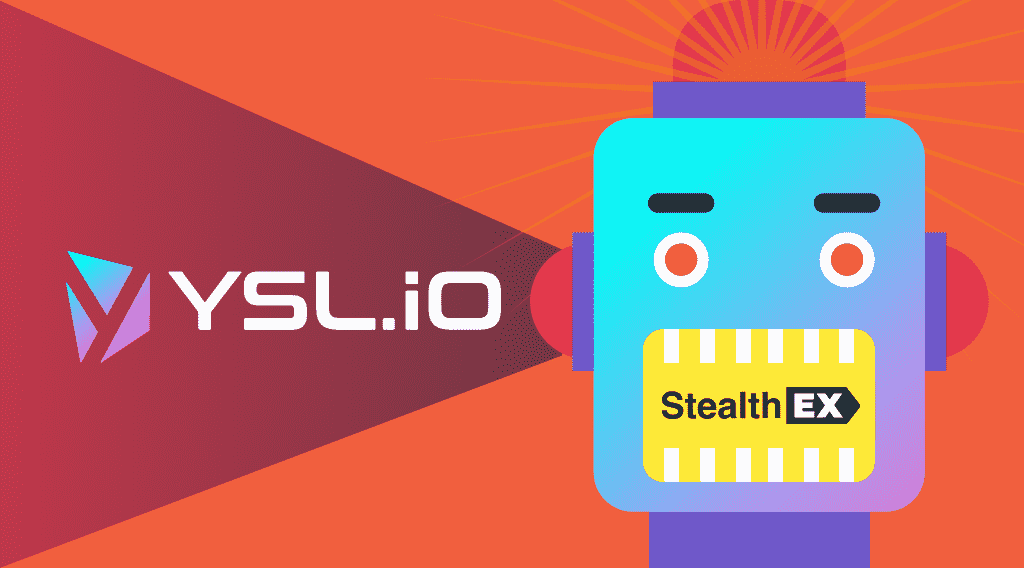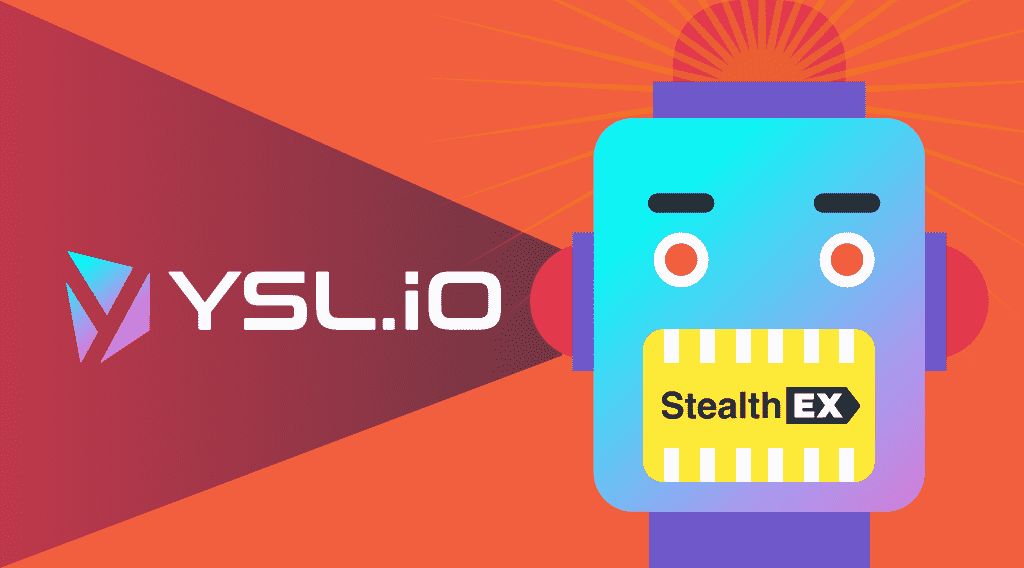 May 25, 2023
Our News
StealthEX Has Been Integrated into ChainZap by YSL.IO
Instant crypto exchange StealthEX partners with DeFi 3.0 protocol YSL.IO for seamless integration into ChainZap