Binance Exchange Review: What Is Binance?
September 7, 2022
Crypto World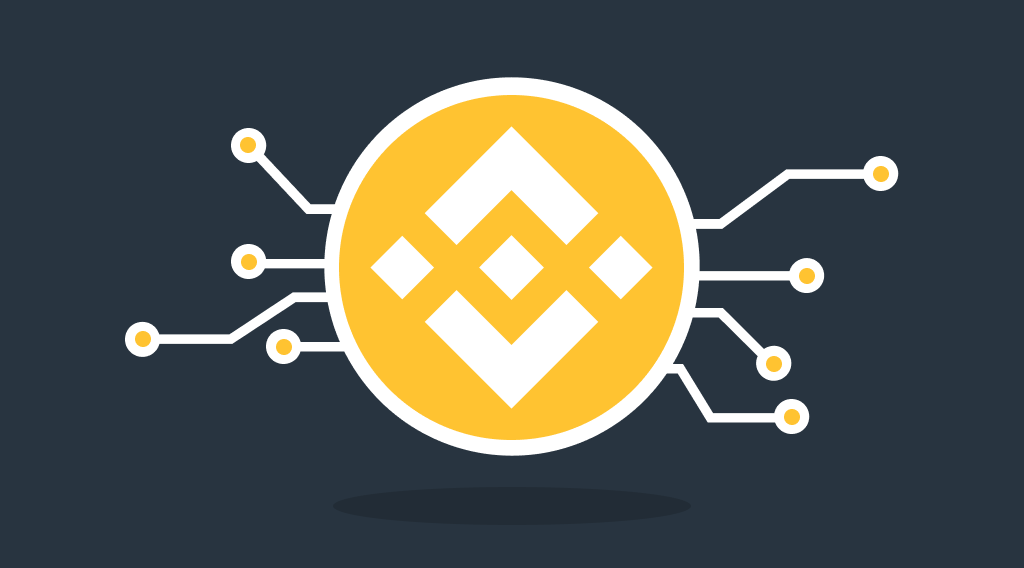 The crypto space features a number of online cryptocurrency exchanges, including Gemini, Kraken, KuCoin, Crypto.com, etc. However, the largest online exchange in the world in terms of daily trading volume is undoubtedly Binance. But what is Binance? In this review, we will explore a number of benefits this exchange offers along with some of its disadvantages.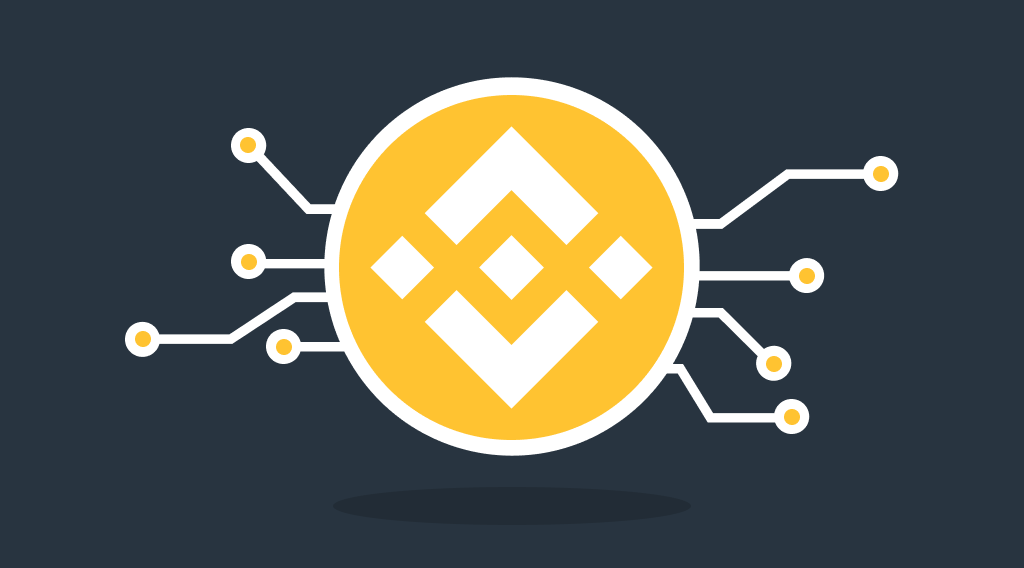 What Is Binance?
Binance was founded in 2017 and is registered in the Cayman Islands. Binance was initially based in China as it was founded by Chinese national Changpeng Zhao, a developer who had previously created high frequency trading software. However, later moved its servers and headquarters out of China and into Japan in advance of the Chinese government ban on cryptocurrency trading in September 2017.
In March 2018, Binance announced its intentions to open an office in Malta as both China and Japan started strictly regulating cryptocurrencies and banning them. Binance signed a memorandum of understanding with the government of Bermuda in April 2018. In 2019, the company announced that it founded Binance Jersey, an independent entity from its parent Binance.com exchange, with the aim to expand its European influence.
If you are wondering if you can use Binance in the US, the exchange offers its American residents and citizens a special branch, Binance.us. This platform is also one of the largest crypto exchanges in the U.S. by trading volume. To comply with U.S. regulations, not all the functions of the international Binance exchange are available on Binance.us.
Binance Exchange Features
Generally, Binance focuses on trading cryptocurrencies. Its native program called Binance Futures offers four different tools for experienced traders.
USDS-Margined Futures Contracts: Supports perpetual and delivery contracts and settled in USDT or BUSD.
Coin-margined Futures Contracts: Supports perpetual and delivery contracts and is settled in cryptocurrency.
Binance leveraged tokens: An innovative product that allows users to gain increased exposure to a specific crypto asset without worrying about liquidation risk.
Binance Options: A tool that simplifies options trading for retail users. With the built-in leverage offered, users can maximize profits and minimize downside risk.
Regular Binance users can enjoy a range of customer products and investment solutions, including Binance Earn and Binance Savings where they can earn on staking their assets. Binance Launchpad and Launchpool are platforms that help and advise project teams on how to best issue and launch their token. BNB Vault combines rewards from Flexible Savings and Launchpool and offers Binance customers competitive returns. Binance Staking also offers ETH 2.0 program with passive earnings, with APR (Annual Percentage Rate) up to 5.20%.
Additionally, the platform issues its own Binance card that lets their customers get up to 8% BNB cashback every time they buy goods. In order to obtain the card, you have to be a citizen from one of the countries on the Binance list and verify with the exchange, submitting your proof of address before applying for Binance Card.
Binance users can use the platform's Crypto Loans option to borrow for Spot/Margin/Futures trading or staking to earn high APY. Moreover, users can use Binance wallet to store, exchange, and trade their digital assets.
Binance Smart Chain
Three years after Binance entered the crypto market, it presented a brand new feature, Binance Smart Chain (BSC). BSC was developed during the DeFi revolution, as the public showed increased interest in alternative financial solutions and use cases powered by blockchain. Binance Chain and Binance Smart Chain have now been connected to become BNB Chain.
BNB Chain is comprised on BNB Beacon Chain (previously Binance Chain) and BNB Smart Chain (previously Binance Smart Chain) and features a number of advantages.
The chain will remain:
Open
Multi-chain
For creators and inventors
Permissionless
Decentralized
Along with fueling transactions on the BNB Chain (similar to gas on Ethereum), BNB also acts as a governance token. You can read more about BNB token in this article. Holding BNB gives its users the right to participate in BNB Chain's decentralized on-chain governance. With this name change also comes more advancements to benefit users, projects, and developers connected to the BNB Chain community. The exchange has introduced a number of technical upgrades for progressive decentralization, including initiating the Bruno hard fork to increase the BNB burn rate and a new BNB Auto-Burn protocol that is objective and verifiable.
BNB Chain is part of an emerging crypto field called MetaFi. The goal of MetaFi is to build and foster new ecosystems filled with a range of functionality, and this is what Binance aims to do.
Binance Bridge
In March, the platform introduced their brand new Binance Bridge 2.0. Binance Bridge lets users bridge listed and selected unlisted tokens from Ethereum to BNB Smart Chain as BTokens. Binance customers can use wrapped tokens with the BNB Chain ecosystem and explore DeFi, blockchain games, metaverse, and more.
The original Binance Bridge supported only tokens listed on Binance.com, but with Binance Bridge 2.0, you can look forward to bridging even more tokens, even those that are not listed on the exchange. These unlisted tokens will be bridged to BNB Smart Chain as wrapped BTokens within the decentralized BNB Chain ecosystem.
One advantage is that users will be able to do all of this from their Binance accounts without creating third-party wallets. The listed tokens will end up directly in their Funding or Spot Wallet, and storing the unlisted bridged tokens in a new self-custody wallet (SCW) within the Binance App is available. Getting SCW is a good option as only the customers themselves will hold their private keys.
With Binance Bridge 2.0, ERC20 tokens can be wrapped to receive BEP20 BTokens, which are pegged on a 1:1 basis to the underlying asset. BTokens can be redeemed back to the original asset at any time.
Binance vs Coinbase
Compared to the other largest crypto platform on the Internet, Coinbase, Binance offers a completely different approach. Although the Binance platform is user-friendly and offers three levels organized according to trading experience, it isn't nearly as easy to use as Coinbase is.
Coinbase is a more intuitive, beginner-friendly platform offering basic transactions, a digital wallet, and withdrawals to PayPal. Moreover, the US customers will benefit from it as Binance.US is very limited compared to Coinbase. Nonetheless, Binance offers over 600 cryptocurrencies for trade, while Coinbase provides you with a possibility to trade less than 200. In addition, Coinbase does not disclose its fees, which are quite high and can be an unpleasant surprise for new traders or crypto enthusiasts. Binance fees, however, are transparent: 0.10% for spot-trading and 4.5% for debit card purchases.
Binance Verification
To combat criminal activities like money laundering, the vast majority of crypto exchanges have AML (anti-money laundering) and KYC (know your customer) regulations. Binance verification is divided into several levels. Each level requires more detailed proof of identity and gives the platform's customers access to more functions on the exchange. The three levels are Verification, Verification Plus, and Enterprise Verification. Enterprise verification is reserved for businesses using the exchange.
To verify, you will need to upload photos of some documents and your face. Binance will use specialized software and trained staff to verify your documents with the information you provide.
How long does it take Binance to verify your identity? Well, there's no straightforward answer to this question. For the majority of routine account verifications, the process only takes a few days. Some verifications may even take a few minutes, and some may take up to 10 days. If you want to use Binance for large transactions, Binance verification is not optional, which may be a disadvantage for some crypto enthusiasts.
Binance Exchange News
Just a couple of days ago, in the beginning of September, 2022, the Nigerian Export Processing Zones Authority (NEPZA) started discussions with Binance over plans to create a virtual free zone focusing on blockchain and the digital economy.
NEPZA, which helps regulate and operate free zones in the country, wants the result to be similar to Dubai's virtual free zone. In December 2021, Binance agreed to help Dubai establish an industry hub for global digital assets with the aim of promoting long-term economic growth and encouraging a range of crypto companies to become licensed in the emirate. Now, Nigeria wants to enter the crypto game to become another large hub for crypto investments.
Conclusion
Binance remains a strong player in the crypto industry. With a number of innovative features, the platform seems to be doing well in terms of security and overall safety. As the blockchain keeps developing, so is Binance: it seems like it has reserved a place in the turbulent world of crypto.
Where Can I Buy BNB Coin?
You don't need to register on Binance in order to purchase special tokens like BNB coins. StealthEX is here to help you buy the native tokens of exchange platforms, smoothly and without KYC. Our crypto collection has more than 450 different coins and you can do wallet-to-wallet transfers instantly and problem-free.
Just go to StealthEX and follow these easy steps:
Choose the pair and the amount you want to exchange. For instance, BTC to BNB.
Press the "Start exchange" button.
Provide the recipient address to transfer your crypto to.
Process the transaction.
Receive your crypto coins.

Follow us on Medium, Twitter, Telegram, YouTube, and Reddit to stay updated about the latest news on StealthEX.io and the rest of the crypto world.
Don't forget to do your own research before buying any crypto. The views and opinions expressed in this article are solely those of the author.
Binance
BNB
crypto exchange
exchange cryptocurrency
how to buy crypto
Recent Articles on Cryptocurrency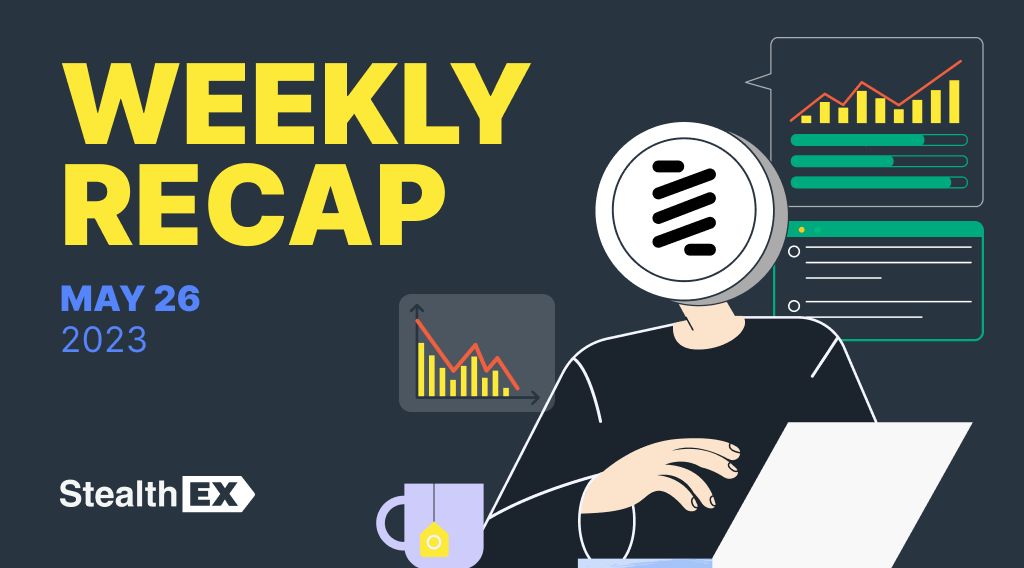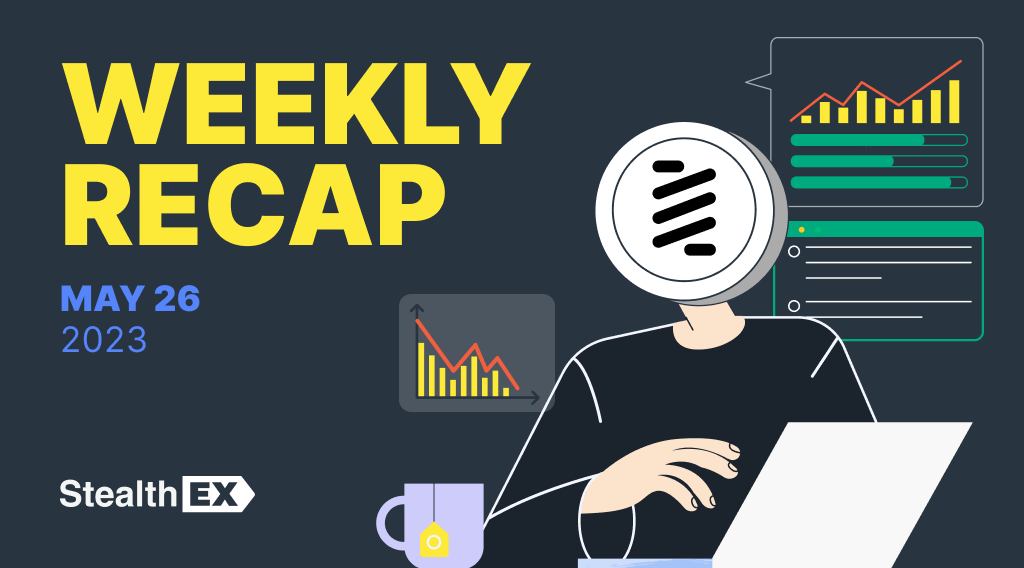 May 26, 2023
Crypto World
Review of the Crypto Market: May 26, 2023
Dive into the crypto market's weekly trends: get the detailed analysis and major news for May 20-26, 2023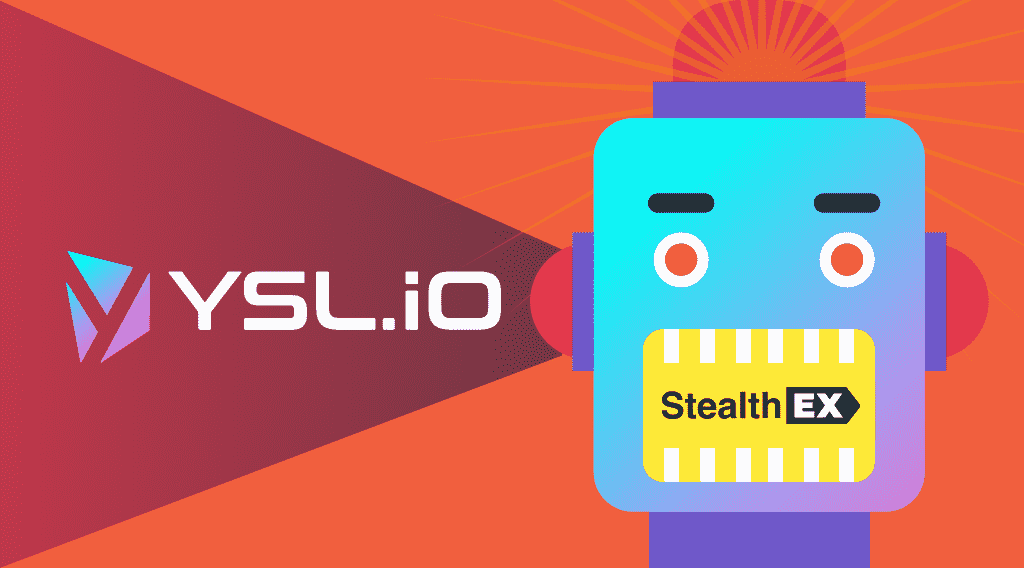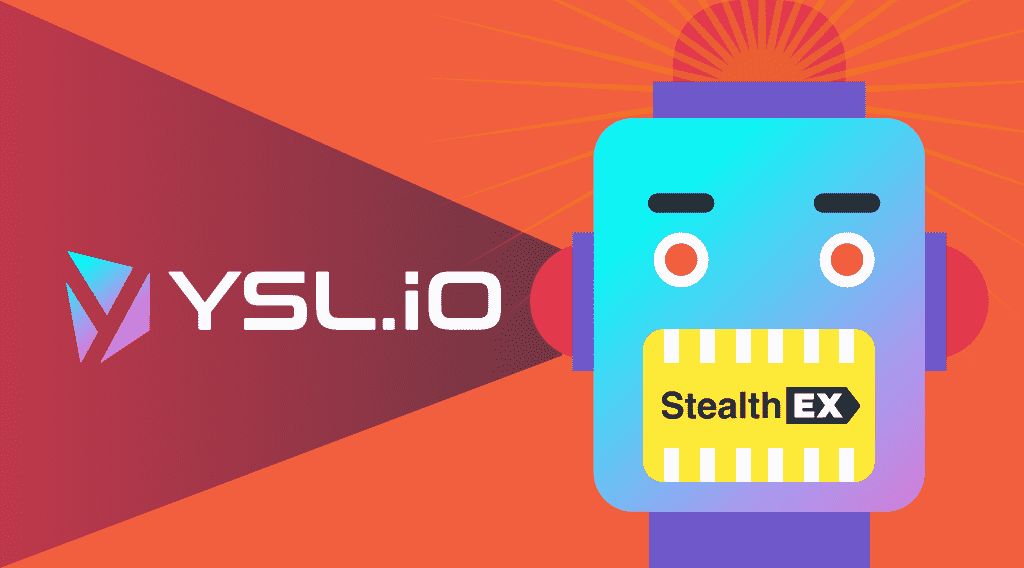 May 25, 2023
Our News
StealthEX Has Been Integrated into ChainZap by YSL.IO
Instant crypto exchange StealthEX partners with DeFi 3.0 protocol YSL.IO for seamless integration into ChainZap