Blockchain Applications: A Virtual Technology Goes Real-Life
August 12, 2022
Crypto World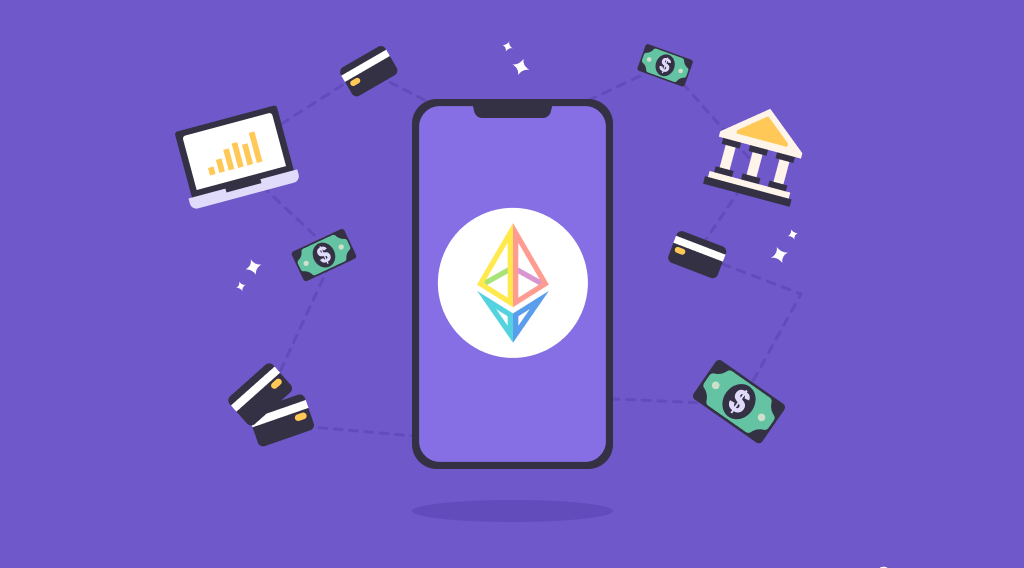 Cryptocurrencies have been hyped and belittled, admired and mocked, yet we often forget what the crypto market is entirely based on — blockchain. Blockchain is a ground-breaking technology that allows transactions to be secure and anonymous. It's the same technology that drives Bitcoin and other digital currencies. What can it be used for? Well, blockchain does two main things: it secures your data and records virtually everything of value. The technology is so versatile that it can expand to basically every industry, including finance, healthcare, retail, real estate, tourism and many others. Let's take a look at some of the blockchain applications.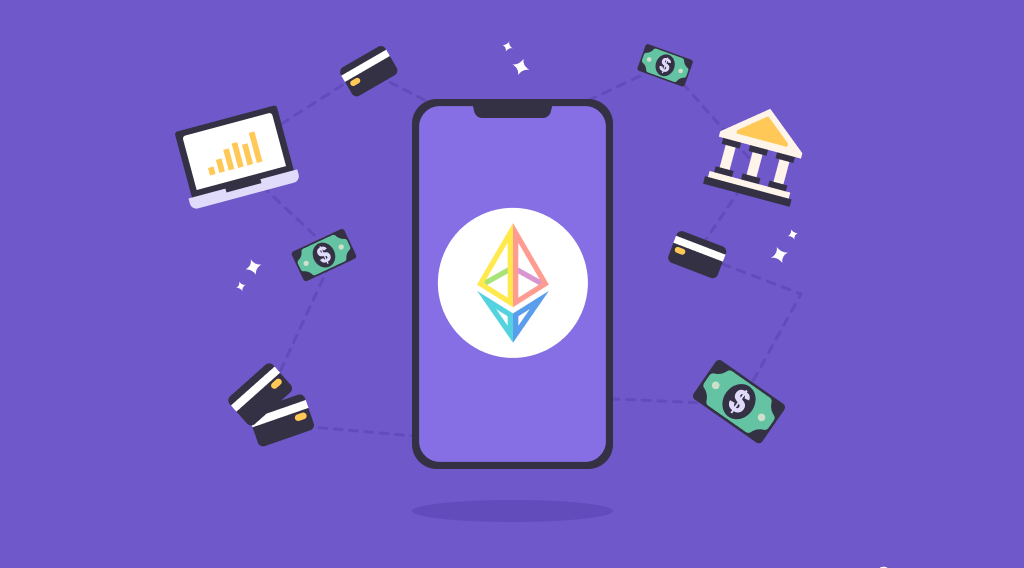 Blockchain Applications in Different Sectors
New crypto projects are now branching out into all industries where the blockchain technology can thrive, and the most popular fields are GameFi and DeFi. However, there're many more applications of blockchain technology than gaming and finance. Nowadays, blockchain technology solves problems that plague stakeholders in a number of industries, ranging from education to agriculture. There are thousands of blockchain platforms around the world right now — from truly decentralized operations such as Bitcoin to private, corporate iterations that are under the control of one company for specific purposes.
Over forty (and counting) of the world's largest financial institutions, including JPMorgan & Credit Suisse, have formed a consortium to investigate the blockchain for faster and more secure transactions. And it's becoming more wide-spread adoption. Let's take a look at how the most popular cryptocurrency projects can be applicable in real life.
Ethereum (ETH)
Ethereum is a decentralized blockchain-based software that has smart contract functionality. It is open source and used primarily to support the second-largest cryptocurrency in the world known as Ether. It enables the smart contracts and applications built on its blockchain to run smoothly without fraud, downtime, control, or any third-party interference.
This is where Ethereum can be applied and used:
Internet of Things. Every day, we're adding more and more IoT devices to our networked homes. We have thermostats that control our air conditioners and furnaces, speakers that play music through Spotify, phones that talk to laptops and TVs, and watch faces. All these devices are already connected by default, but they're almost all siloed in their own separate universes. Blockchains like Ethereum promise a way to connect them all together in one giant network and inbuilt more security for data.
Payment gateways. One of Ethereum's most exciting use cases is for payments and remittances. The ability to send money globally without any fee makes it a feasible option for users who need to send small amounts overseas.
ICO platforms. One application for Ethereum's blockchain is crowdfunding via initial coin offerings (ICOs). Companies like Bancor and Storj are making it easy to launch a new digital currency or platform. This leads to an emerging economy that gives consumers, investors, and developers more power than ever before.
Other use cases for ETH include decentralized apps, smart contracts, and business on blockchain.
ApeCoin (APE)
Launched in March of 2022, ApeCoin (APE) is the primary token of the ecosystem emerging around NFT collection Bored Ape Yacht Club (BAYC) and its founding organization Yuga Labs. Despite its hyped image, ApeCoin offers an array of core functions within its highly efficient ecosystem. While long-term tokenomic development is managed via APE DAO governance, ApeCoin launch functions include:
Decentralized governance. Through the APE DAO, APE crypto holders can vote on protocol decisions within the APE ecosystem. In this case, APE functions as a governance token. Proposals are supported by an APE DAO treasury, and overseen by the APE Foundation, which is tasked with growing and developing the ecosystem rather than directing it.
Ecosystem cryptocurrency. APE functions as a utility token and cryptocurrency. It is intended to serve as a shared currency within the APE crypto ecosystem of products, games, and services; the project refers to this architecture as 'Unification of Spend.'
Ecosystem incentivization and access. In addition to potential Yuga-helmed projects in the pipeline, APE can be integrated into third-party projects — including games or new NFT collections, for example — to incentivize participation in the ecosystem and benefit from its network effects and notoriety. In addition, APE crypto holders gain access to ecosystem perks such as rare merchandise, games, products, and invitations to in-person events.
Axie Infinity and AXS Token
Just as soon as crypto became popular for payments and finance, developers have created blockchain games to introduce the many solutions that the technology can bring to gaming problems such as economic manipulation by gaming companies, payment woes, possible shutdowns, and imbalance gameplay. By implementing an open-source, distributed, and transparent network for players to participate in, blockchain introduces innovations such as real ownership of assets, updates, decentralized marketplaces, streamlined tokens, and more.
One of the most well-known metaverse crypto projects, Axie Infinity, offers a range of services for gamers. Axie Infinity is a Pokémon-inspired digital pet universe built on the Ethereum blockchain where anyone can earn token rewards through skilled gameplay and contributions to the ecosystem. The AXS token has the following use cases:
Governance. AXS token holders will be able to stake their tokens and participate in governance votes.
Staking. Players will be able to stake their AXS to earn weekly rewards.
Payment. Players can use the AXS token to play games and conduct payments.
Players will be able to earn AXS tokens when they play various games within the Axie Infinity universe and through user-generated content initiatives.
Binance and BNB Crypto
Binance Coin is the cryptocurrency issued by Binance exchange and trades with the BNB symbol. As of Q2 2022, Binance Exchange is the largest cryptocurrency exchange in the world, with a volume of $7.6 billion. Over the course of the year, the exchange enabled various ways to use BNB and to purchase goods and services over the increasing network of merchants and establishments. BNB crypto use cases can include:
Making credit card payments
Paying for travel arrangements (on select websites)
Buying virtual gifts
Processing payments
Making investments
Making loans and transfers
Donating to charity
Crypto traders can also use BNB to pay for their trading fees on the exchange and this is because the exchange made a great use case for the token. The use of BNB to pay transaction fees enabled users to get a 50% discount compared to the other rates for other cryptocurrencies.
Cardano (ADA)
The Cardano network has garnered the interest of many cryptocurrency enthusiasts. This popular cryptocurrency has attracted everybody's attention in 2021, when it announced a partnership with Ethiopia's Minister of Education in order to develop a blockchain-powered system, a system aimed at monitoring students' performance in local schools. This then culminated into a national digital database called Atala Prism. With its decentralized nature and open source code, blockchain technology represents a major opportunity to create more secure digital identification solutions.
Except for this venture, Cardano's smart contracts can be used in the following cases:
Government programs. Land deeds, car titles, and property records are just a few of the things that can be recorded to the blockchain via Cardano smart contracts. A smart contract could do all of that in a few minutes and charge a $0.25 transaction fee. There are thousands of ways for Cardano smart contracts to improve government programs and cut down on slow, bureaucratic processes.
Insurance. Insurance companies can use Cardano smart contracts to process claims faster. A smart contract can check that a driver has a valid license, registration, and insurance policy, all of these documents being stored on the blockchain. The contract can then approve a payment and release the money to the driver and mechanic.
Voting. Cardano smart contracts can be used to effectively end voter fraud (and also false allegations of voter fraud from corrupt politicians). Personal identification can be securely stored and verified on the blockchain, without third parties needing to break the privacy of the ID holder.
With Cardano, it's easy to send money to any country for a lower fee. It can literally change the way money is transferred around the world for everyday customers.
EOS (EOS)
Among the many cryptocurrencies, EOS is a reliable name. EOS which stands for Electro-Optical System was launched in June 2018 by Dan Larimer as an open-source decentralized operating system on blockchain. Its open source software EOSIO, used on the platform, was developed by Cayman Islands-based private company Block.one. The EOS system was created mainly to support decentralized applications or dApps, on a commercial scale. And it performs the following operations for dApps:
The platform is used to develop, host, and run business applications, or dApps.
The network provides the fundamental functionality to businesses for building blockchain applications similar to web apps.
EOS can be used for secure access and authentication, permissioning, data hosting, usage management, and communication between the dApps and the Internet.
EOS is supported by a web toolkit store that aims at hassle-free app development.
Chainlink (LINK)
Chainlink (LINK) gives smart contracts a tamper-proof, decentralized way to interact with external data sources and systems. While most blockchain based projects aim to uproot and replace the legacy systems of today, Chainlink takes a different approach by offering a bridge between old legacy systems (off-chain) and new blockchain systems (on-chain). This is crucial because most of the data needed to trigger smart contracts is located in old legacy systems, as well as a plethora of resources people rely on in their daily lives, particularly payment systems that deal in local currencies. Chainlink can be applied in the following industries:
All web APIs
Events data
Market data
Backend systems
Bank payments
Retail payments
Wrapping Up
The listed platforms represent not the only real blockchain solutions: other cryptocurrencies with real-world applications include IOTA (IOTA), Polkadot (DOT), Solana (SOL), Stellar (XLM), Tether (USDT), VeChain (VET), Verasity (VRA), etc. Creating blockchain platforms is trusted for a more advanced ecosystem & security. Thus, enterprises are eager to try this technology in a variety of ways to boost organization productivity, data security, and transparency. Given the breadth of applications, the potential impact of blockchain technology on finance and beyond is extraordinary.
Blockchain may have a long way to go, but its journey has already begun…
Don't forget that you can buy cryptocurrencies and digital tokens with StealthEX for investment or any other purposes and enjoy the low commission rates we are normally offering to our clients.
How to Buy Cryptocurrency Via StealthEX?
StealthEX can help you buy one or a number of popular tokens. You can do this privately and without the need to sign up for the service. Our crypto collection has more than 450 different coins and you can do wallet-to-wallet transfers instantly and problem-free.
To complete your purchase, just go to StealthEX and follow these easy steps:
Choose the pair and the amount you want to exchange. For instance, BTC to ETH.
Press the "Start exchange" button.
Provide the recipient address to transfer your crypto to.
Process the transaction.
Receive your crypto coins.

Follow us on Medium, Twitter, Telegram, YouTube, and Reddit to stay updated about the latest news on StealthEX.io and the rest of the crypto world.
Don't forget to do your own research before buying any crypto. The views and opinions expressed in this article are solely those of the author.
blockchain
blockchain technology
crypto world
cryptocurrency adoption
Ethereum blockchain
Recent Articles on Cryptocurrency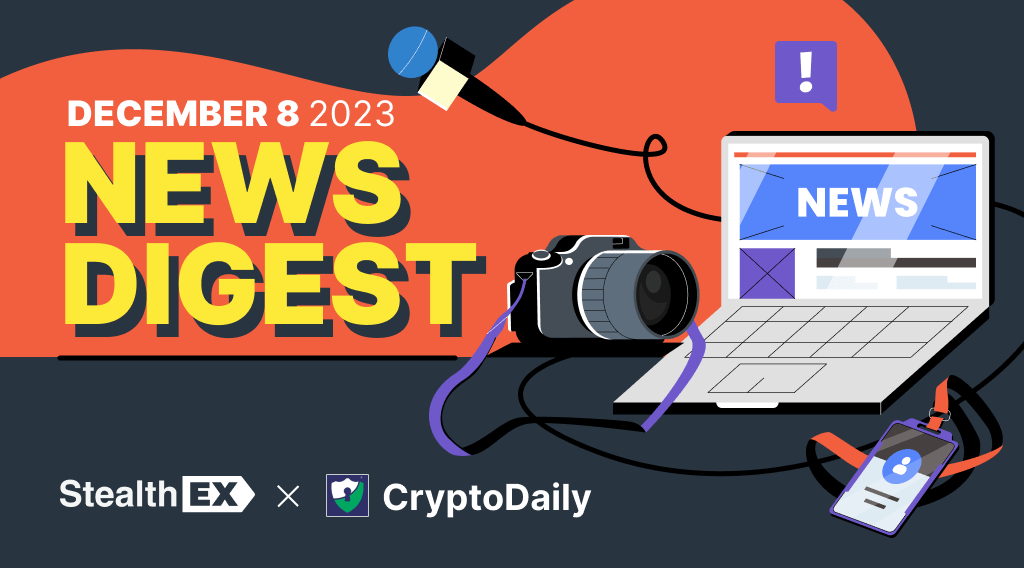 December 8, 2023
Crypto World
StealthEX & CryptoDaily: Weekly Crypto Insights
Explore key cryptocurrency developments and trends in StealthEX's insightful weekly roundup, in partnership with CryptoDaily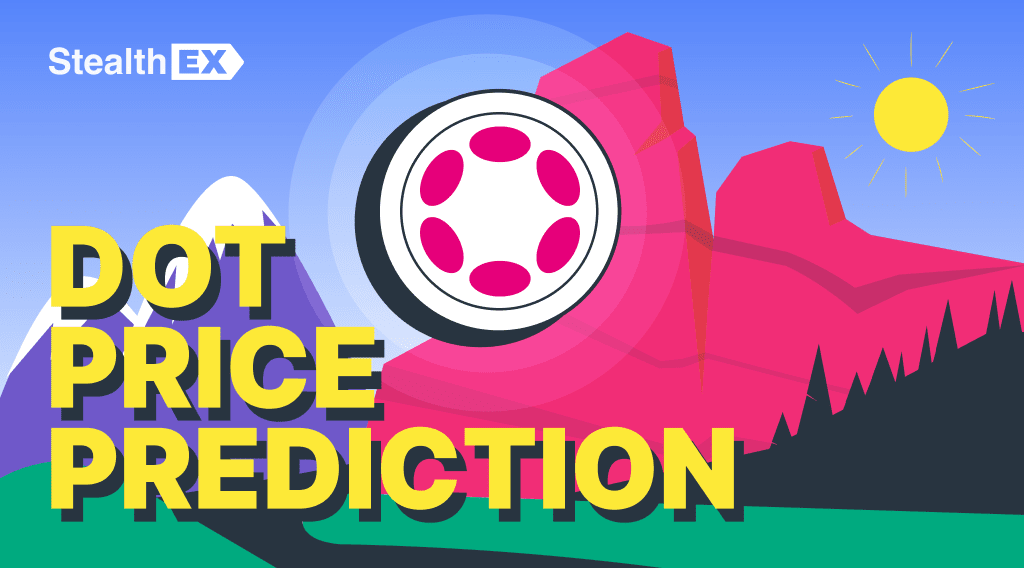 November 29, 2023
Price Prediction
Polkadot (DOT) Price Prediction: Will DOT Coin Reach $1000?
According to the long-term Polkadot price prediction by the end of 2030, the DOT price may rise to $195