Where and How to Buy CATGIRL Coin?
February 28, 2023
How to Buy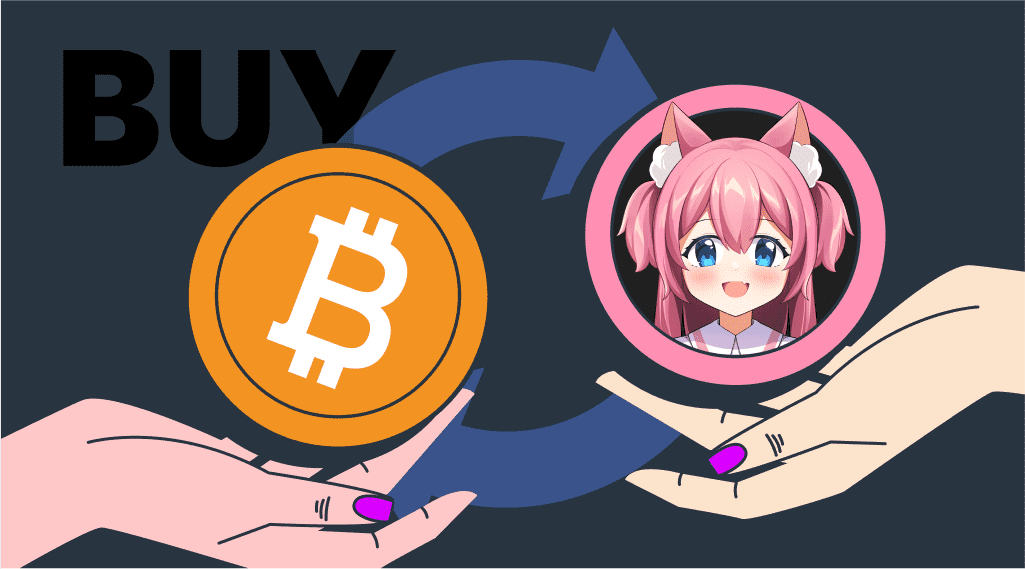 Anime has seen massive success on the Internet, and some cryptocurrency projects decided to capitalize on that. One of such projects that became especially popular is Catgirl. A catgirl is a female character with feline traits, such as cat ears, a cat tail, or other feline characteristics on an otherwise human body. Catgirl the crypto project is creating a platform for collectible, anime-themed NFTs, which are intended to be teeming with utility. Catgirl claims it can stand out from the crowd by taking advantage of the bustling NFT and anime communities. Read more about how to buy CATGIRL coin in the new StealthEX article.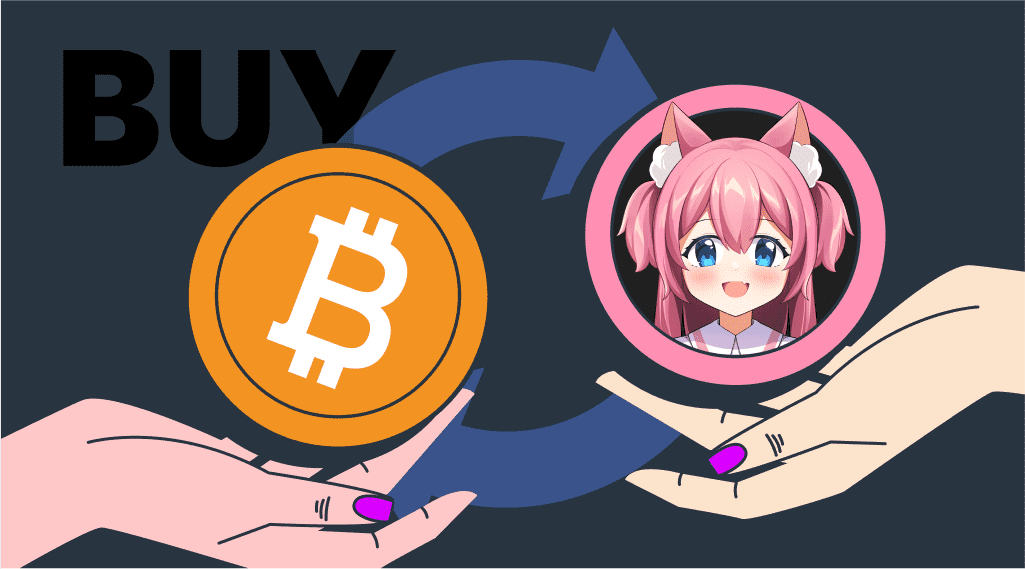 Where Can I Buy Catgirl Coin?
There are many exchanges where to buy Catgirl crypto, and StealthEX is one of the safest options. This platform offers users an opportunity to get Catgirl coin with no extra fees and with the best floating and fixed rates. This meme cryptocurrency is always freely available for purchase via StealthEX.
How to Buy CATGIRL Crypto?
Just follow the guidelines below. Let's imagine you want to exchange BTC for CATGIRL. To make an exchange, you need to take a few simple steps.
First, you should choose Bitcoin in the left drop-down list. Then choose Catgirl (CATGIRL) in the list of coins on the right.
After setting the pair it is necessary to enter the amount of BTC you want to exchange.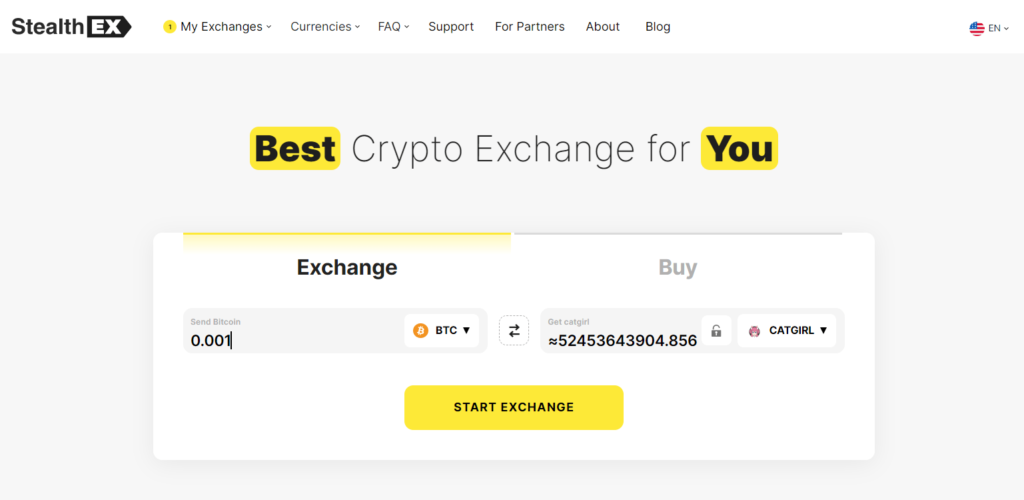 Here you will see the estimated amount of Catgirl token that you will receive after the exchange.
Now, when everything is set, press the Start Exchange button and you will be taken to the next page.
In the second step, you need to provide the Catgirl crypto recipient address. The recipient address must match the crypto you are going to receive. Remember to double-check the information you enter prior to the exchange as the transaction you make cannot be canceled.
As soon as you have carefully checked all the details, you can press the Next button and you will be redirected to the Confirmation page.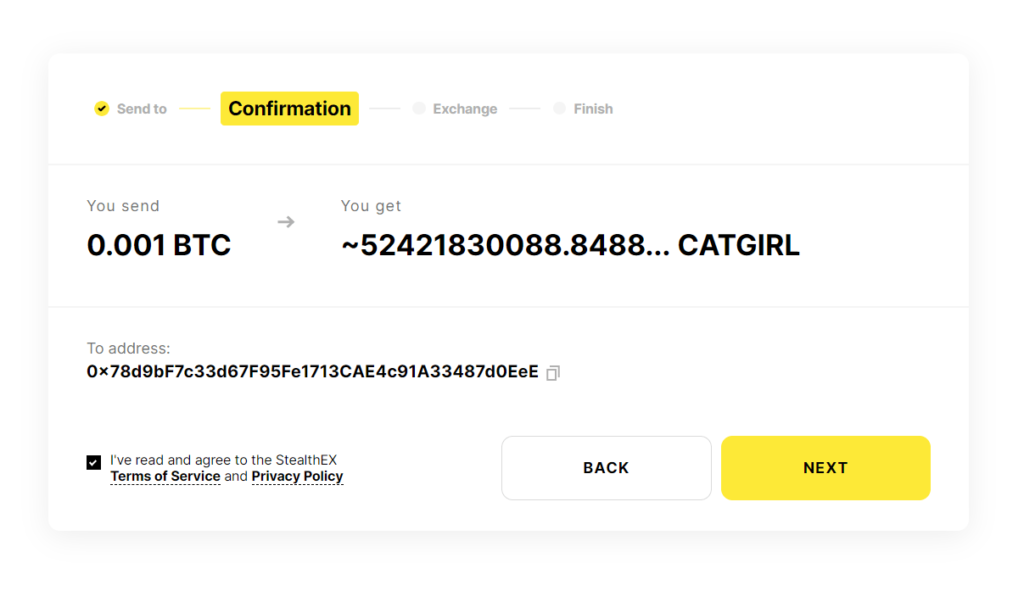 Here you can revise the address provided and the amount of CATGIRL token you will receive. Don't forget to read and check the Terms of Use and Privacy Policy box. Without checking the box you will not be able to continue the exchange.
Pressing the Next button you will be redirected to the Exchange page.
At first, you will see the address where you need to send your BTC coin to continue the exchange. StealthEX will also provide you with the exchange ID. It will allow you to keep all the information about the swap. It is recommended to save your exchange ID or the link to your exchange.
Exchange Statuses
After sending BTC coins to the shown address, the information on the Exchange page will be renewed automatically. The Exchange page has several statuses that will change during the time of the exchange.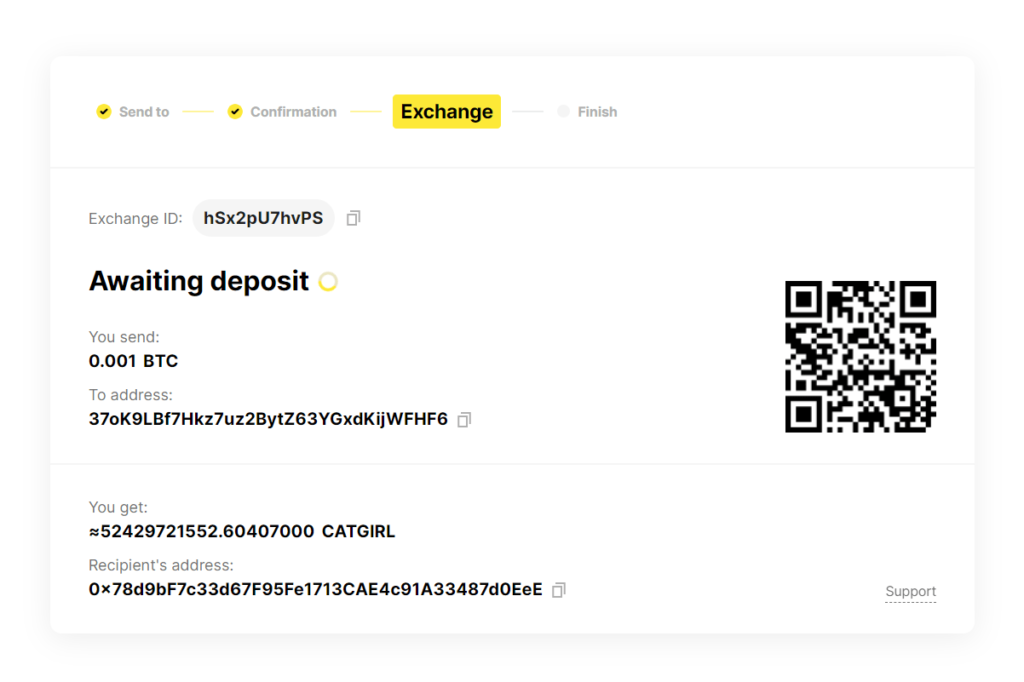 The first status is Awaiting deposit.
The following status is Confirming. This means that StealthEX is confirming the transaction you made.
The next status is Exchanging. During this time the exchange is being made.
Then the status will be changed to Sending to your wallet. This indicates that there are just a few minutes until you receive your Catgirl cryptocurrency.
Completion of the Exchange
Finally, you will be redirected to the Finish page. This shows that the exchange has been successfully made and you will receive crypto to the address provided. To be sure that Catgirl coin was sent to your wallet you can also use the Output hash shown on this page and check it in the blockchain list of transactions.
From here you can either create a new exchange on StealthEX.io or leave the page and check your Catgirl coin wallet to be surprised at how fast you get the Catgirl token to your address. Usually, the process is quite rapid so you won't need to wait long: Solar crypto swaps are processed in a matter of minutes.
Keep reading StealthEX's article to learn more about the project itself and Catgirl crypto.
What Is Catgirl Project?
Catgirl is an entertainment platform that offers its users anime-related NFTs. Users can collect, create, and engage with Catgirls by purchasing these NFTs through the Catgirl Mystery Box, which has a range of different items up for grabs. Each box comes with the opportunity to gain NFTs, along with customizable characters and wearables, while Season Catgirls are limited available Catgirls obtained during a season. Each Season has a different theme that influences the Catgirl's look, giving you a new chance to gather unique and charming characters, while every Catgirl has a specific rarity, ranging from common to paw-some.
Users can lock up their cryptocurrency in return for something in return or farm by adding slots on the platform. The Liquidity Pool token of the CATGIRL-WBNB pair can be staked to obtain PAW. These are non-transferable tokens that have utility in the NFT ecosystem.
CATGIRL Token
Catgirl (CATGIRL) is the utility token that allows investors to buy the anime-themed NFTs. Out of the CATGIRL spent on these boxes, 75% goes towards a farming pool, 20% is used for product development and the rest is burned. The project has said it is currently working on a marketplace where users will be able to purchase specific NFTs, rather than just a Mystery box.
Catgirl Use Cases
While the actual artwork is a major focus for the Catgirl NFTs, they were also designed with utility. For instance, investors can stake their NFTs with the PAW token. As a result, they will earn a portion of the mystery box sales. The Catgirl team is also working on its own Play-to-Earn game and an innovative Batgirl Nekoverse.
Catgirl Coin Price Prediction
Crypto analysts are fairly optimistic over the token's future, with the Catgirl crypto price prediction expecting a steady rise. PricePrediction predicts that by 2032 Catgirl crypto will cost around $0.00000002, while Telegaon experts believe that by 2030, Catgirl coin will cost $0.0000072. A long-term prediction for Catgirl coin is very promising: Telegaon expects that by 2050, Catgirl crypto will cost around $0.025 at its maximum.
---
We'd like to remind you that if you're looking for a Catgirl (CATGIRL) coin exchange or simply want to buy Catgirl crypto right away, you can do it via StealthEX. Our users can purchase cryptocurrencies using fiat and we still offer the opportunity to buy crypto at fixed rates.

Make sure to follow us on Medium, Twitter, Telegram, YouTube, and Publish0x to get StealthEX.io updates and the latest news about the crypto world. If you need help, drop us a line at [email protected]
Please make sure to always research any cryptocurrency and assess your risks before you invest.
Bitcoin
CATGIRL
crypto meme
exchange cryptocurrency
how to buy crypto
Recent Articles on Cryptocurrency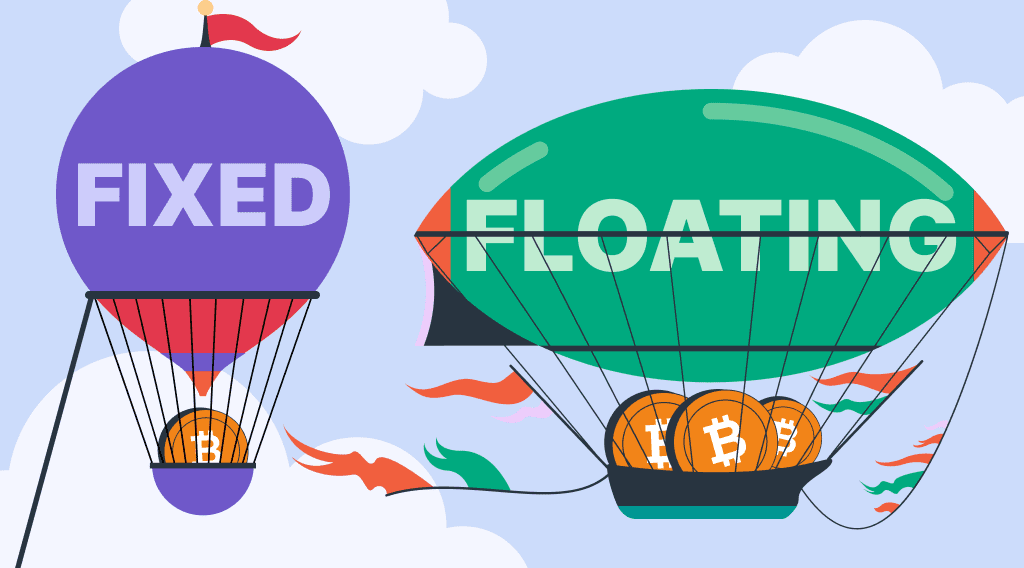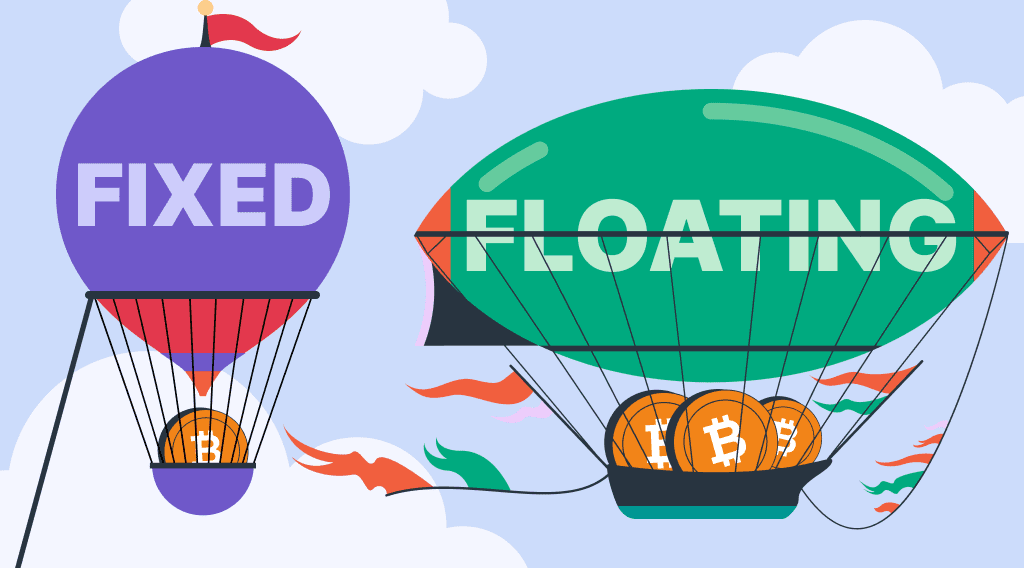 March 24, 2023
Our News
Fixed Exchange Rates on StealthEX — Get Exactly What You Want
Crypto is unstable, exchange rate fluctuations happen quite often — get what you want with exchanges at a fixed rate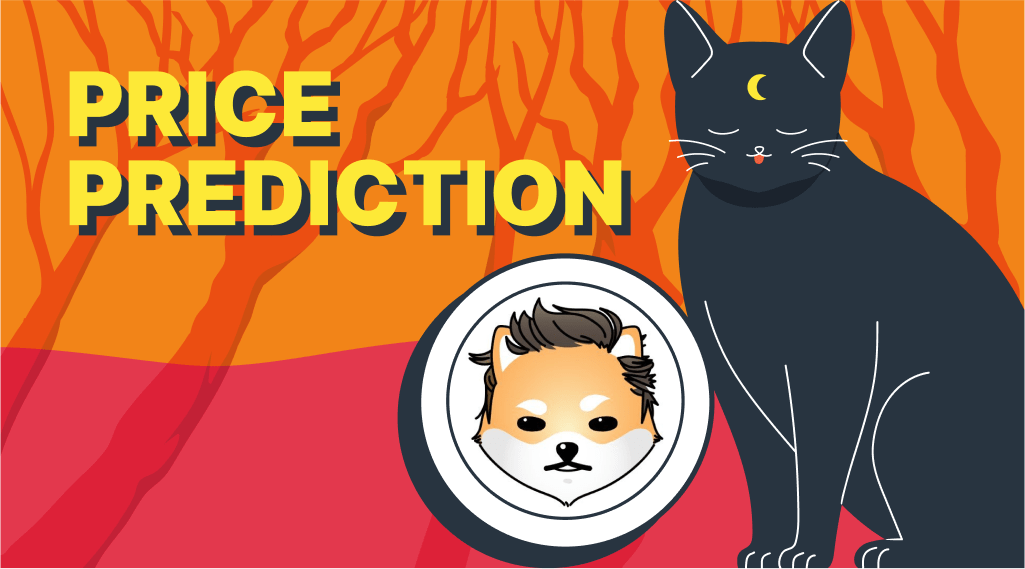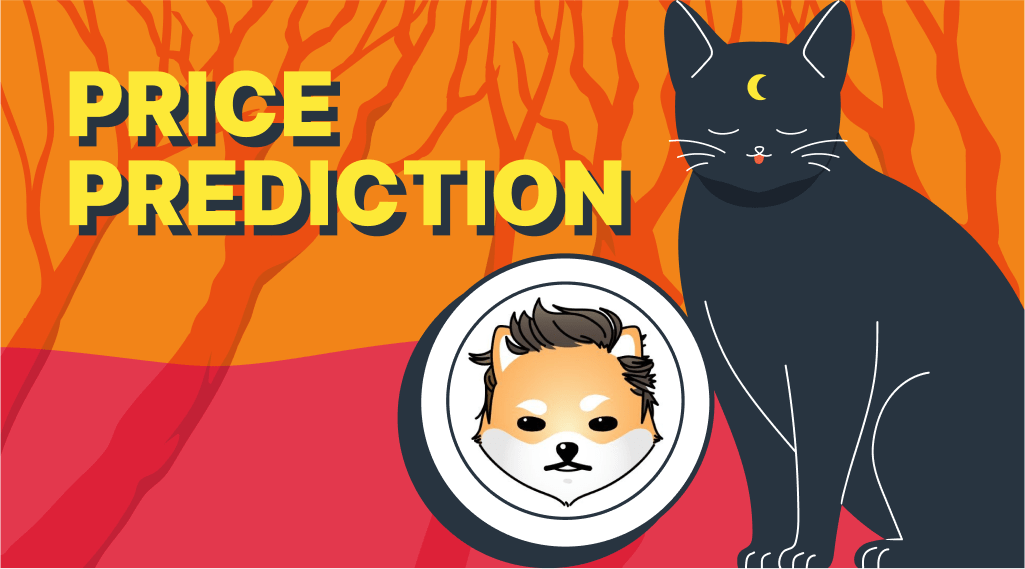 March 23, 2023
Price Prediction
Dogelon Mars Price Prediction, News, and ELON Coin Analysis
Is ELON coin a good investment? Dogelon Mars price prediction 2030 shows that ELON price may rise by 20,000 percent