Celebrities and Cryptocurrency: Famous Crypto Supporters
June 22, 2022
Crypto World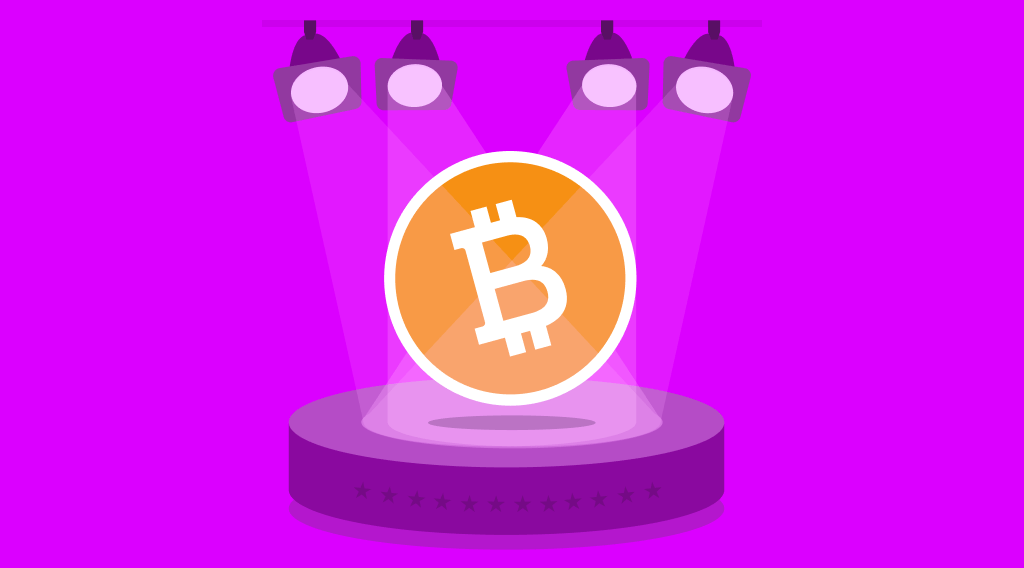 As the whole world knows, Elon Musk is one of the most prominent fans of cryptocurrencies and an actual crypto celebrity. The founder of Tesla says that digital money excludes government intervention, which means it is more reliable and not subject to political and corruption factors. However, less than a week ago, Elon Musk, SpaceX and Tesla Inc. were sued for $258 billion over claims they are part of a racketeering scheme to back the cryptocurrency Dogecoin. An American citizen Keith Johnson sued Musk and his companies, claiming he conspired with Dogecoin's creators to promote the coin. And that's just one example of how celebrities can arouse controversy by supporting or rejecting cryptocurrencies. Are there other celebrities who are open about their friendly attitude towards digital assets? You'll never believe it, but there are many famous crypto supporters. Read more about celebrities and cryptocurrency in the new StealthEX article.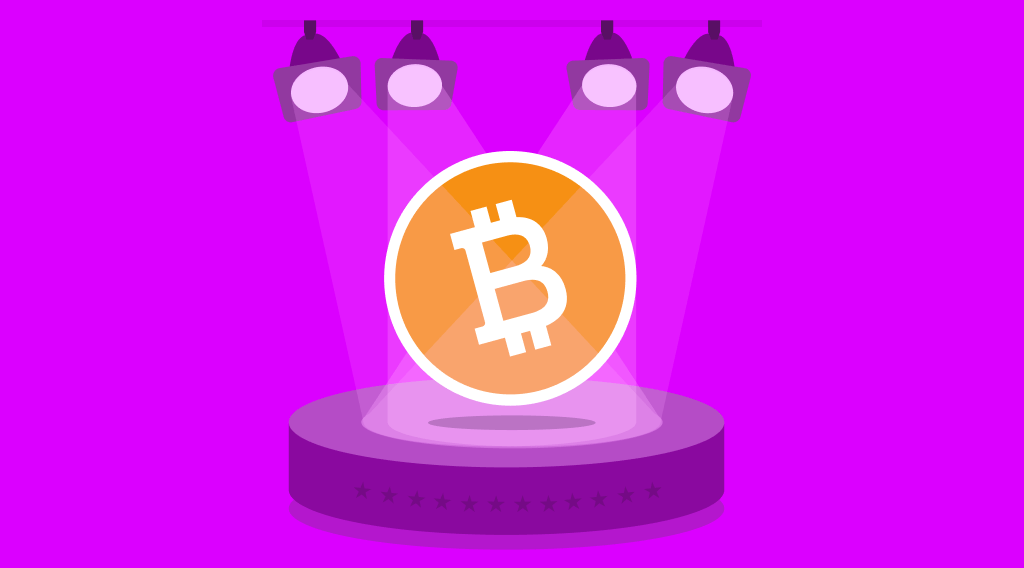 Celebrities and Cryptocurrency
Ryan Reynolds Appreciates the Debate
Hollywood star actor Ryan Reynolds is a part-time chief creative officer of the MNTN platform, which supplies advertising software to marketing agencies and various brands. In a recent interview with the media, he spoke about his attitude towards cryptocurrencies. The actor noted that their company, if necessary, is ready to pay attention to users at the Super Bowl LVI level.
Reynolds was referring to the events in February when the 2022 Super Bowl LVI saw a record number of videos from crypto industry representatives such as Coinbase, FTX, and Crypto.com. Coinbase was especially notable – it bought a 60-second slot for $14 million and released a commercial consisting of a black background and a QR code moving across it. The result of the experiment, according to Coinbase Product Director Surojit Chatterjti, was a record traffic from users who followed the link encrypted in the code.
Reynolds also noted that today, companies manage to present cryptocurrencies to the masses in a positive light. According to him, cryptocurrencies "have long been a major player," so he is "not too surprised to see further growth." Reynolds' estimate is supported by statistics. Last year turned out to be quite successful for the cryptocurrency industry: for some time, the total capitalization of the crypto market exceeded $3 trillion.
According to the Deadpool star, the digital asset industry is only going to grow further, as more and more companies are interested in cryptocurrencies, non-fungible tokens, and the metaverse.
The actor refused to answer the question of journalists whether he owns cryptocurrencies. He only smiled, saying that he "does not want to comment on this," but noted that "the discussion about cryptocurrencies" is extremely valuable.
Other celebrities are not far behind Reynolds, and some show an even closer connection with cryptocurrencies.
Snoop Dogg Is an NFT Booster
The famous American rapper Snoop Dogg came to cryptocurrency later than many other famous people, but he did it with his usual expression. Selling albums for NFTs he has become a guiding light for his fans in an unfamiliar market.
In April, Crypto.com, a well-known cryptocurrency exchange platform, released an NTF-drop "A Journey with the Dogg" that brought together Snoop Dogg's memories from his early years with art inspired by the NFT movement including an original track "NFT" — an instant classic that is inspired by the movement. The drop was available for 48 hours.
Mark Cuban Compared Crypto to the Development of the Web
Mark Cuban, a billionaire, and the Dallas Mavericks owner keeps an eye on the crypto market. Early last year, he said the development of blockchain technology reminded him of "the early days of the internet" and that current blockchain companies are similar to internet pioneers like Broadcast.com. This May he tweeted that "crypto is going through the lull that the internet went through," meaning the current crypto winter and the overall drop in Bitcoin and altcoin prices.
Cuban himself is an avid cryptocurrency investor and self-proclaimed Ethereum maximalist. He owns a few cryptocurrencies and non-fungible tokens (NFTs) and has invested in a few blockchain companies.
Lionel Messi Promotes Crypto Tokens
The legendary Argentine footballer Lionel Messi is a part of the Paris Saint-Germain football club, which provides fans with the opportunity to buy PSG tokens that give them the right to take part in deciding issues related to the future of the club. Messi appeared several times at promotions dedicated to this initiative, and the star's name has already become decisive for many fans – the club's tokens are selling well.
In March, Messi signed an agreement worth more than $20 million to promote digital fan token company Socios.com, a source close to the deal told Reuters on Tuesday. Socios have signed deals, including creating tokens, for over 130 sports organizations including a number of top soccer clubs such as PSG, Barcelona, Juventus, and Manchester City.
Reese Witherspoon Called Out for "Advertising" Crypto in Bizarre Twitter Post
In January 2022, Reese Witherspoon confused her fans with a bizarre tweet regarding "crypto wallets" and "digital" identities.
The Hollywood star shared the post, writing: "In the (near) future, every person will have a parallel digital identity. Avatars, crypto wallets, (and) digital goods will be the norm." Following this, some users called out Witherspoon for what they believed was an advertisement for cryptocurrencies, with one Twitter user calling it "scam artistry."
Mark Zuckerberg Aims for the Metaverse
The founder of the world's largest social network, Mark Zuckerberg, planned to release the Libra cryptocurrency back in 2019 but faced opposition from American and international regulators. Two years later, he came up with a workaround, deciding to turn the social network into a metaverse. Experiments with virtual identity are expected, but so far everything is too confusing. Zuckerberg supports cryptocurrencies, and possibly even owns them. He plans to widely use the capabilities of NFT tokens.
Matt Damon Gets Mocked for the Crypto Ad
In October 2021, Crypto.com premiered a video ad called "Fortune Favors the Brave" featuring Matt Damon.
"Crypto.com is a cryptocurrency platform that shares my commitment to empowering people around the globe with the tools needed to take control of their futures," Damon said in a statement. "They have built a crypto platform that is accessible and puts people first."
The ad for the crypto and NFT platform, which first aired in October but has gone viral in January after being shown during an NFL game on Sunday. Later on, with the onset of the crypto winter as digital currency values crashed, the actor faced even more backlash after his high-profile endorsement of cryptocurrency.
Kim Kardashian's Bad Experience
American actress Kim Kardashian also decided to follow the fashion trend and started advertising Ethereum Max (EMAX). However, the experience was not entirely successful – the developers of this cryptocurrency turned out to be scammers, and the celebrity even had problems with UK legislators but escaped with a slight fright.
Steven Seagal Has Become a Victim of Malefactors
The famous American actor Steven Seagal also became a victim of malefactors earlier. He received a considerable amount from the developers of Bitcoin2Gen and now refuses to pay a fine of $330,000.
Paris Hilton Promotes NFT
American film actress and fashion model Paris Hilton invested in ETH back when the largest altcoin was worth $1,000. The number of coins in her wallet is unknown. Hilton actively promotes NFT tokens and has even named her pets "Crypto Hilton" and "Ether Reum". She's also contributed a significant amount of money to the crypto start-up called MoonPay.
Magnus Carlsen Tries to Introduce Chess Community to Cryptos
Norwegian chess player Magnus Carlsen is an active participant in initiatives to introduce cryptocurrencies into chess tournaments. He considers one of his goals to acquaint the chess community with cryptocurrencies and NFTs. Not so long ago Carlsen won 0.6 BTC in a Bitcoin chess tournament.
MoonPay Crypto Start-Up Attracts High-Profile Celebrities
Have celebrities invested in cryptocurrency? Yes, many have. In April 2022, MoonPay crypto project received over $87 million from a collective pool of world-famous investors, including celebrities like Justin Bieber, Gwyneth Paltrow, Snoop Dogg, Drake, Eva Longoria, Jason Derulo, Kate Hudson, Paris Hilton, and Matthew McConaughey, among others.
Founded in 2018, the Miami-based company's software lets users buy and sell cryptocurrencies using conventional payment methods like credit cards, bank transfers, or mobile wallets, such as Apple Pay and Google Pay.
MoonPay also sells its technology to other businesses including crypto website Bitcoin.com and non-fungible token NFT marketplace OpenSea, a model CEO Ivan Soto-Wright calls "crypto-as-a-service."
Celebrities Investing in Cryptocurrency: The List Goes On…
The list of celebs who are friendly with cryptocurrencies is far from complete. We see that many famous people have already invested in cryptocurrencies or are considering such investments, and it seems to be only logical considering the hype around assets like Bitcoin or Ethereum. What projects do you personally find to be investment attractive, and why?
And finally, if you decide to buy some crypto coins, turn to an instant crypto exchange StealthEX. This service is free from registration and does not store users' funds on the platform.
Just go to StealthEX. It will automatically guide you to the «Exchange» crypto window.
Enter your crypto wallet address.
Send the deposit to the address generated by StealthEX.
Once the deposit will be received, you will get your exchanged funds to the address provided in Step 2.

You can also buy ETH with your debit or credit card. To do so, you need to open the «Buy» window instead of «Exchange».
Follow us on Medium, Twitter, Telegram, YouTube, and Reddit to get StealthEX.io updates and the latest news about the crypto world. For all requests message us via support@stealthex.io.
The views and opinions expressed here are solely those of the author. Every investment and trading move involves risk. You should conduct your own research when making a decision.
You are more than welcome to visit StealthEX exchange and see how fast and convenient it is.
crypto
crypto world
Elon Musk
hype
Mark Zuckerberg
Recent Articles on Cryptocurrency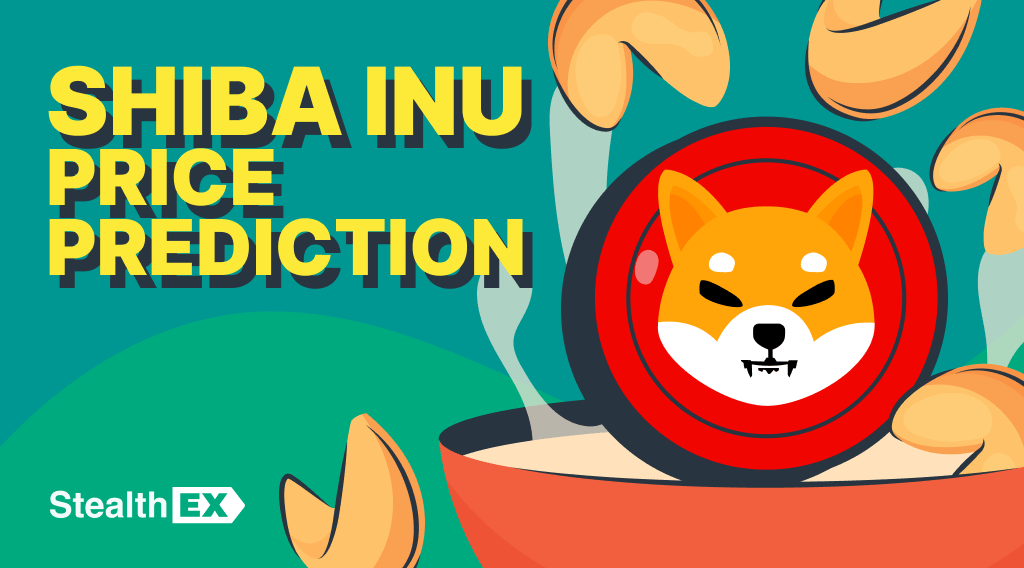 November 28, 2023
Price Prediction
Shiba Inu Price Prediction: Will SHIB Coin Reach $1?
Shiba Inu price prediction, by the end of 2030, the SHIB coin price is expected to reach a maximum level…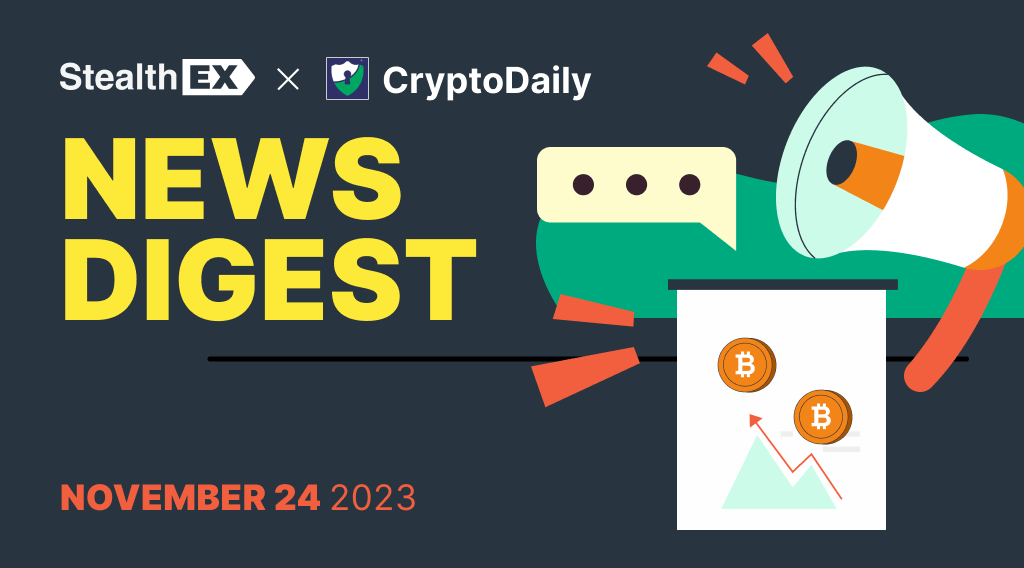 November 24, 2023
Crypto World
StealthEX & CryptoDaily: Key Elections, Investments, and Crypto Market Movements
Welcome to StealthEX weekly crypto digest, in collaboration with CryptoDaily: summary of this week's key events and trends in the…