Cross-Chain Swaps on StealthEX: Simple and Efficient
February 3, 2023
Our News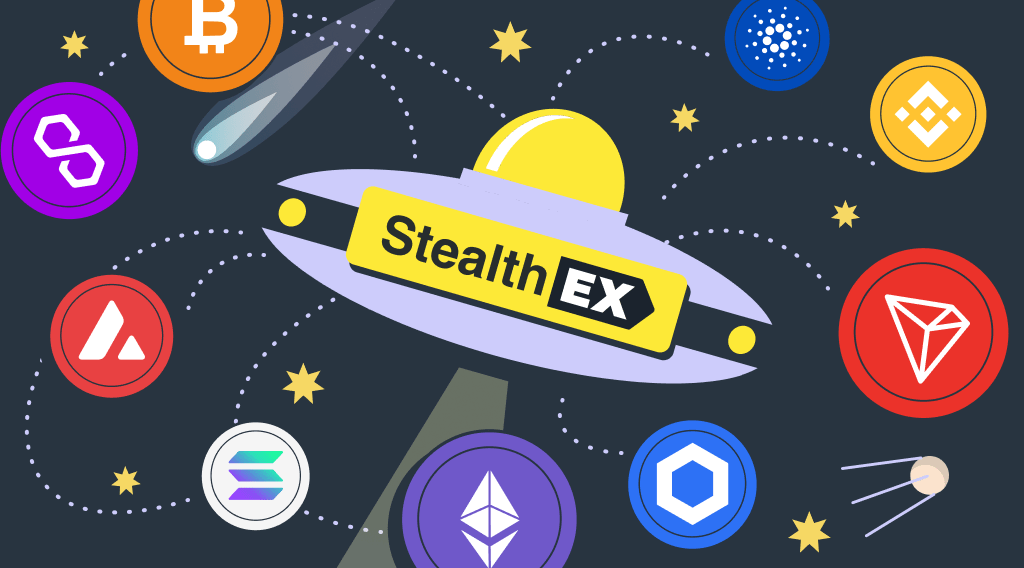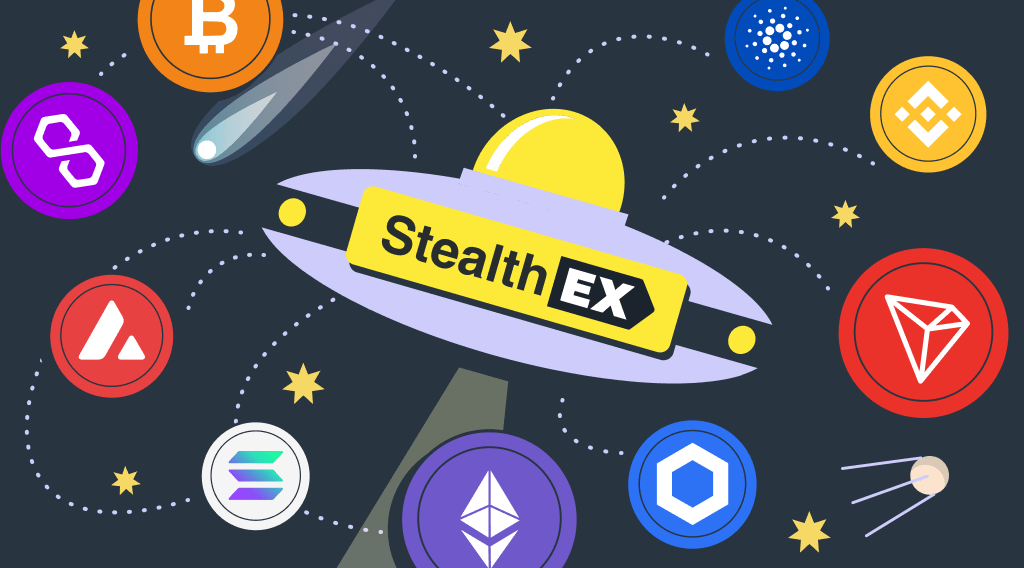 The lack of interoperability between blockchains in the crypto industry poses various challenges for crypto enthusiasts who want to exchange crypto without any intermediaries. Luckily, we have cross-chain swaps. Cross-chain is a technology that enhances the interconnection between blockchain networks by allowing the exchange of information and value.
Cross-chain swaps with StealthEX offer a multi-cryptocurrency exchange and independence for its users. Basically, it allows users to swap different crypto between two chains directly. If you're tired of third parties in your swaps, StealthEX is for you. The platform gives a great opportunity to do cross-chain exchanges with the help of special algorithms.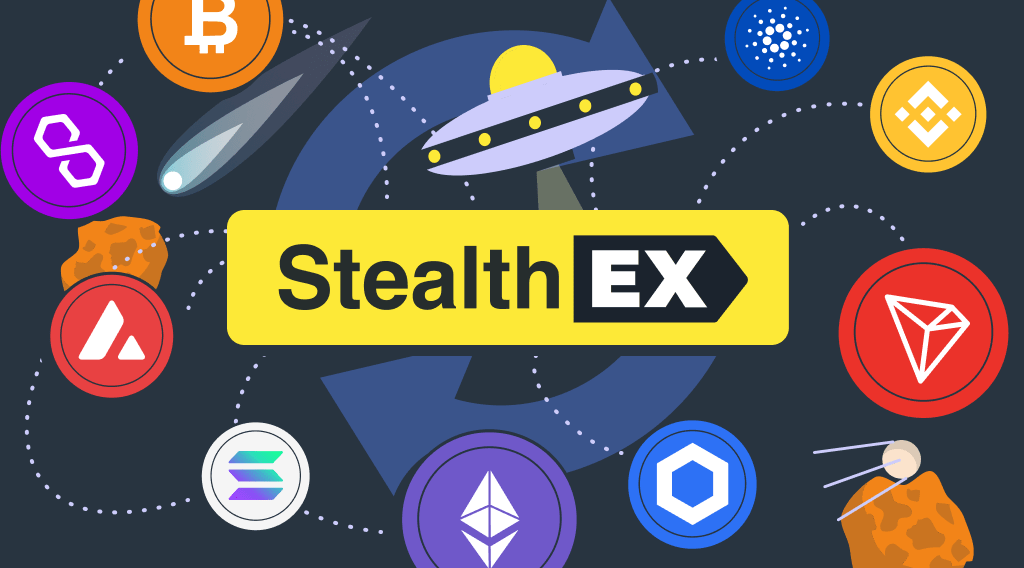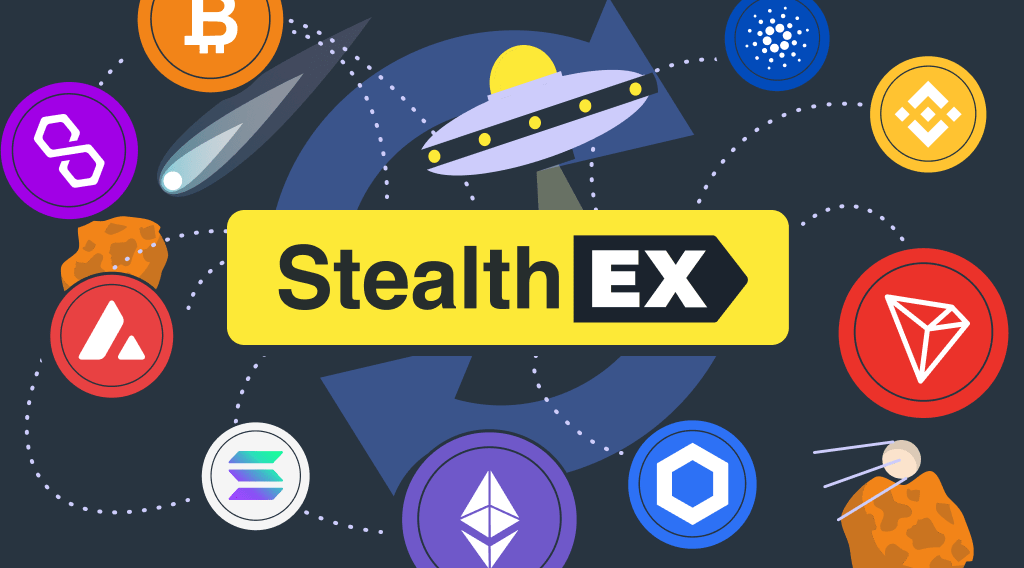 Smooth Cross-Chain Swaps via StealthEX
One of the benefits of swapping crypto via StealthEX is the simplicity of the process. StealthEX users don't have to register or take multiple checks and verifications in order to exchange their crypto. There's no need for multiple cross-bridge exchanges, and this option allows for more flexibility and interoperability within the crypto space. For instance, with StealthEX you can exchange SOL to ETH without any intermediaries.
As the exchange of two different cryptocurrencies, on two different blockchains is processed in a peer-to-peer fashion, i.e., without using a third party, you won't need to leave any excessive financial information about yourself. As a rule, cross-chain swaps across major networks via StealthEX can be done within a short period of time, and the service seeks to offer competitive rates based on various calculations including pricing structure, gas fees, slippage, and different optimized trade routes.
StealthEX charges instant swapping fees, which include the network transaction fee along with other network fees that partners charge. The fee can vary depending on the chosen coin. It means that the costs are considered and worked on a case-to-case basis, and this way, the transaction fees charged by them are unique. If you're tired of many intermediaries in your swaps, your first choice should be SteathEX. All in all, StealthEX swaps are almost instantaneous, smooth, and easy to do.
How Do StealthEX Cross-Chain Swaps Work?
StealthEX allows users to seamlessly exchange their assets across chains in minutes without the need for external bridges or any third party. Many exchanges and wallets limit the users so that they are able to swap only within certain chains, while the cross-chain swaps require bridging. This greatly limits user experience.
With StealthEX, the user is able to swap cross-chain without bridging. This is possible due to a large network of liquidity providers (LPs), which are major CEXes and DEXes, via the algorithm that ensures best rates amongst LPs. StealthEX works with different liquidity providers, including Binance, Kucoin, Huobi, Uniswap, and Pancakeswap. Asset quantity and bridgeless cross-chain exchanges make StealthEX stand out from a number of other crypto swappers. While StealthEX offers hassle-free cross-chain transactions without third parties, bridging is another popular method of uniting different blockchains.
Cross-Chain Bridging in Crypto
The concept of cross-chain bridges offers a significant value improvement in services accessible to blockchain developers and users. An outline of the best cross-chain bridge crypto solutions could help you pick the ideal choice according to your requirements. Cross-chain bridges could help in offering support for different variants of blockchain, albeit with varying levels of support from one provider to another. The top cross-chain bridges could help in taking the value of smart contracts, NFTs, and tokenization outside the Ethereum blockchain to different networks. While cross-chain bridges provide a much-needed solution, it's even easier to swap cryptocurrency via platforms like StealthEX: you don't need to have any theoretical knowledge about how bridges function.
How Do Cross-Chain Bridges Work?
Let's say, you have Solana and you'd like to convert it to Ethereum. All you have to do is deposit the SOL onto the cross-chain bridge and select to withdraw in ETH. The bridge will lock the SOL in a smart contract and mint an equivalent amount of ETH on the Ethereum blockchain.
Without cross-chain swaps, you can use the option of 'bridging' your Solana through a centralized exchange (CEX). What you have to do is transfer the SOL into a CEX, sell it for ETH then transfer it out. Alternatively, you can do a swap in desktop wallets, but the fees may be way higher. It's a fact that bridging your crypto through a CEX or a wallet is way more tedious, time-consuming and/or expensive than just using a blockchain bridge, and even more tiresome than using a cross-chain non-custodial exchange like StealthEX.
Tired of long transactions and miscellaneous third parties while trying to swap between different blockchains? Then StealthEX is for you. Follow its blog, and you'll find out how to swap the most popular cryptocurrencies – SOL to ETH, ETH to BNB, BSC to ETH, and so on – without any hassle.
How to Make a Cross-Chain Swap on StealthEX?
It's simple! Just go to StealthEX and follow these easy steps:
Press the "Start exchange" button.
Provide the recipient address to transfer your SOL crypto to.
Process the transaction.
Receive your ETH coins.
Conclusion — StealthEX Is the Best Cross-Chain Swap Platform
A cross-chain swap enables communication and interaction between the two distinct networks. With the help of services like StealthEX, cross-chain swaps are simplified. Users can now exchange digital assets between all major platforms with several simple clicks, and the process is smooth and seamless from start to finish. Make sure to turn to StealthEX as your number one cross-chain exchange!
Follow us on Medium, Twitter, Telegram, YouTube, and Publish0x to stay updated about the latest news on StealthEX.io and the rest of the crypto world.
blockchain
blockchain network
cross chain
cross-chain bridge
cross-chain swap
Recent Articles on Cryptocurrency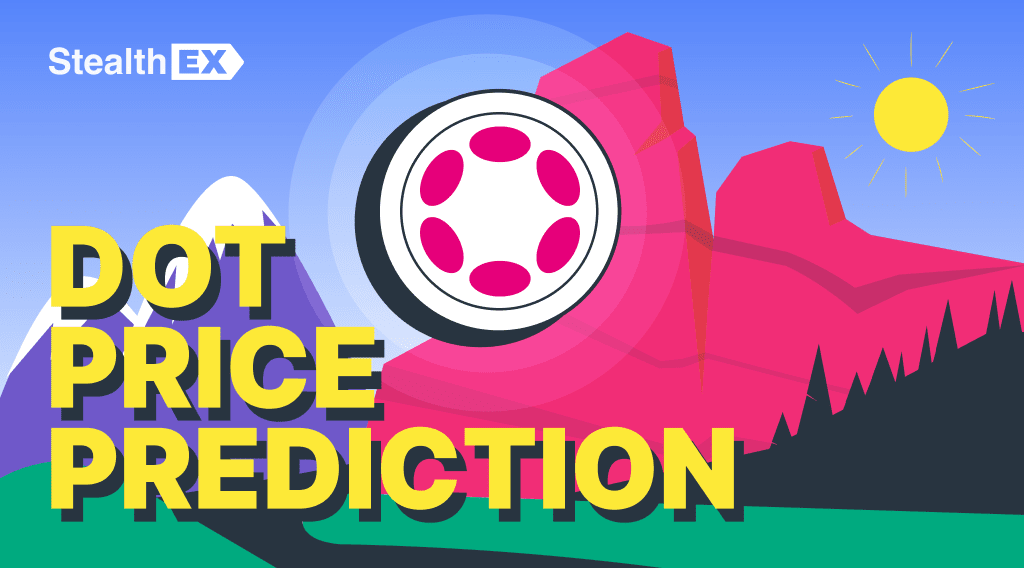 November 29, 2023
Price Prediction
Polkadot (DOT) Price Prediction: Will DOT Coin Reach $1000?
According to the long-term Polkadot price prediction by the end of 2030, the DOT price may rise to $195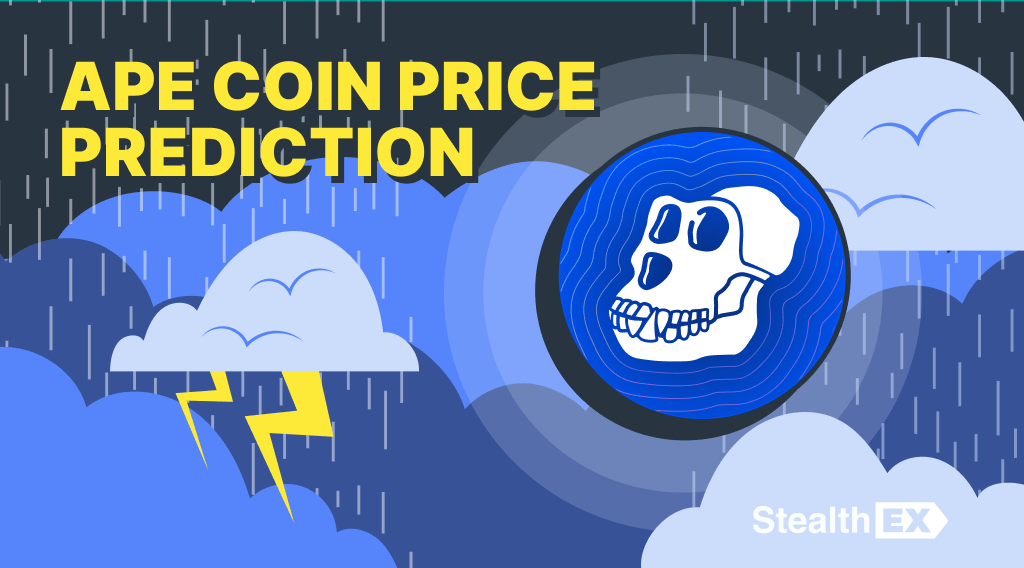 November 29, 2023
Price Prediction
ApeCoin Price Prediction: Is APE Coin a Good Investment?
According to the long-term ApeCoin price prediction by the end of 2030, the APE price may rise to $250