Cross Chain Platforms: How Do Cross Chain Bridges Work?
June 10, 2022
Crypto World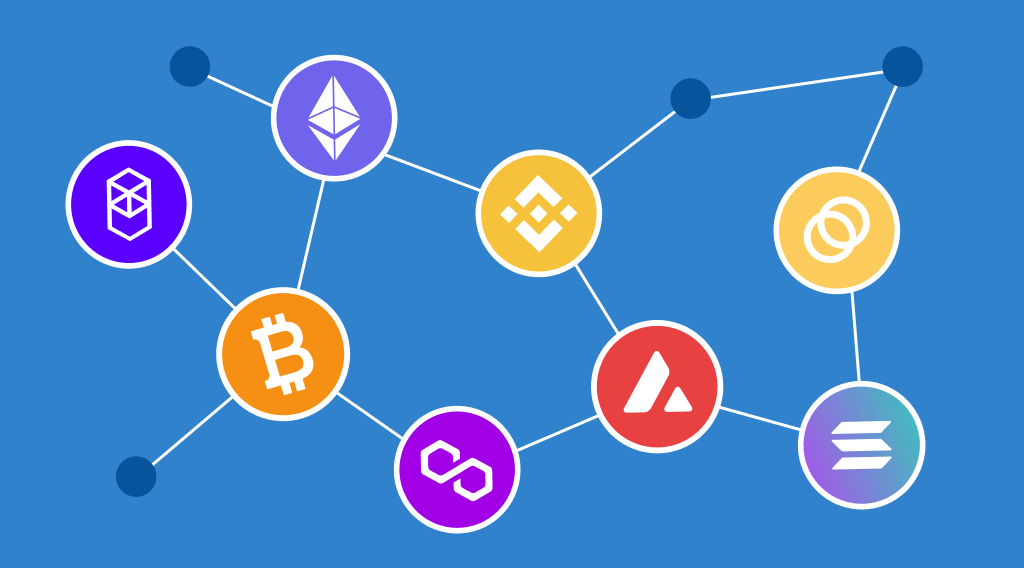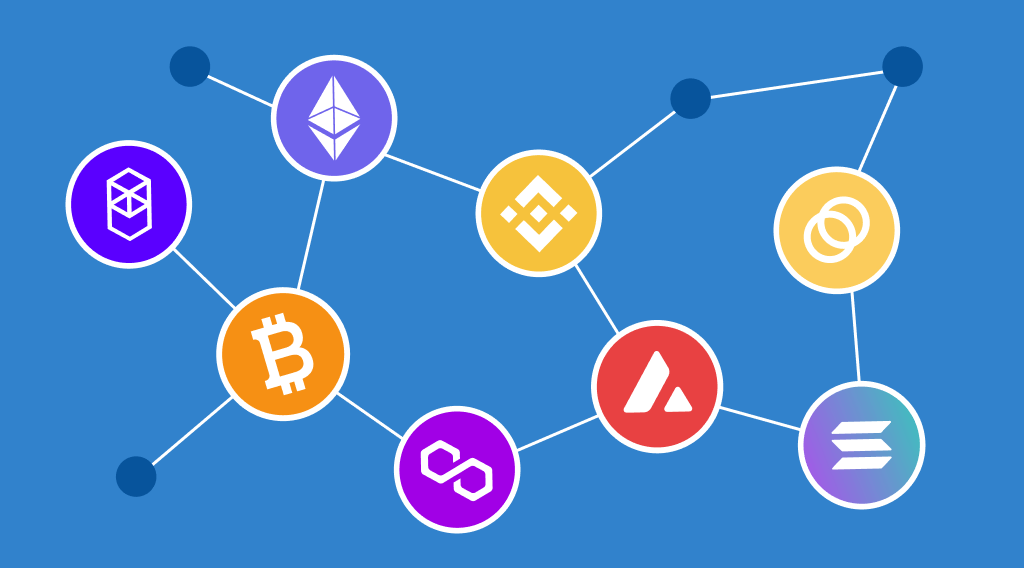 Cross-chain is a technology that enhances the interconnection between blockchain networks. Cross chain platforms make it possible to exchange information, NTFs and value between blockchains. This type of platform is sometimes referred to as 'cross-chain bridge' because they serve as a kind of bridge between various systems. It also enables the flow of data and tokens across data clusters. They first appeared because the demand for different blockchain-based web 3.0 technologies continued to grow, while many blockchain networks and cryptocurrencies keep using different blockchain technologies, including Bitcoin, Ethereum, Solana, etc. The need for interconnection eventually led to the creation of cross-chain bridges, and interoperability became one of the crucial characteristics of today's cross-chain crypto blockchains.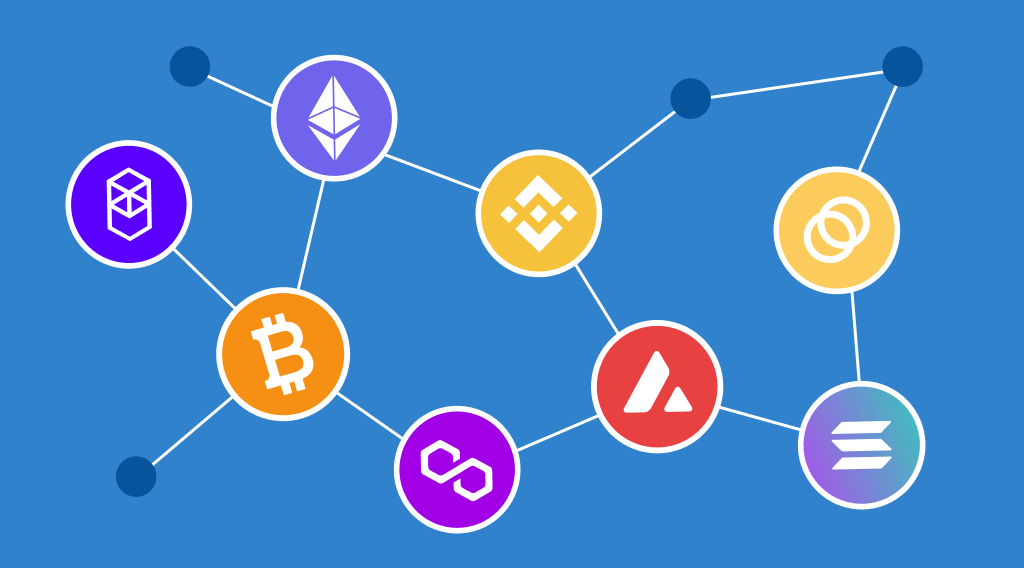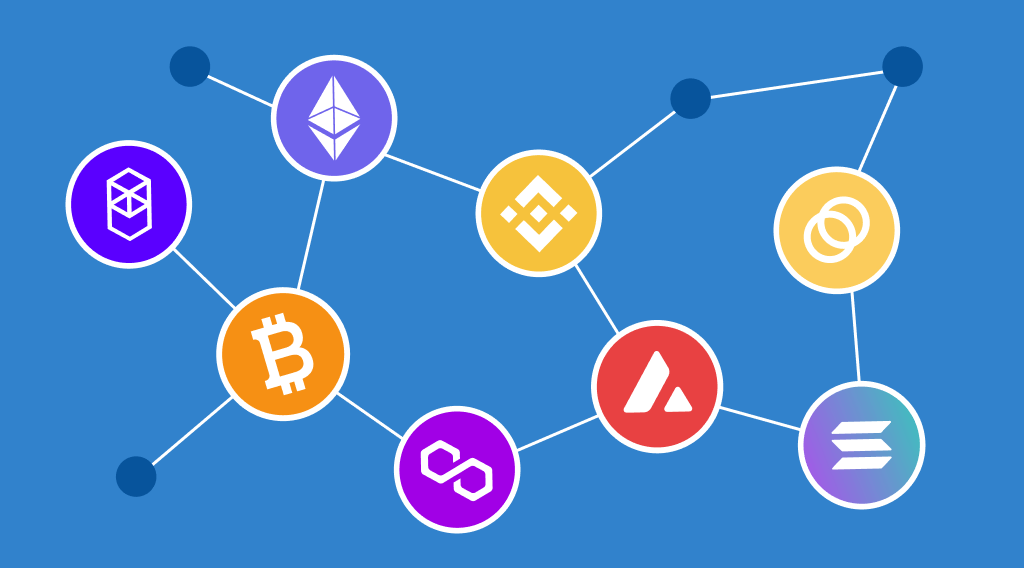 Cross-Chain Transaction
A cross-chain swap is a special form of a cross-chain transaction. In a cross-chain swap, each edge transfers an asset that the source already owns. However, in general, a cross-chain transaction involves a sequence of exchanges at each blockchain. To do a swap, a user may need to execute steps in sequence instead of executing single independent swaps.
Here are some of the most common and widely known approaches to isolated transactions across various chains:
Atomic swaps: These are exchange facilitators that enable two different parties to trade their tokens on multiple blockchains. This type of mechanism does not involve the requirement for a centralized third party to facilitate the trades. Instead, it allows the user to directly trade their tokens on a peer-to-peer basis.
Relays: Relays enable blockchain networks to keep a check on the transactions and events taking place on other chains. They work on a chain-to-chain basis without the involvement of distributed nodes facilitating a single contract to act as a central client of other nodes on multiple chains. The entire history of blockchain transactions can be verified.
Merged consensus: These approaches are robust and provide two-way interoperability between chains through the relay chain. The Cosmos and Ethereum projects make use of merged consensus.
Stateless simplified payment verifications (SPVs): These are less expensive to run compared to relays, and smart contracts can validate a portion of the proof-of-work genesis history. Stateless SVPs operate by sending only the transaction's necessary headers. The receiving chain does not have to keep a complete record of headers, which greatly reduces storage needs. This approach is solely applicable to PoW systems.
Federations: Federations allow trustworthy groups to validate occurrences on one chain on another. This is also a robust approach, but it relies on third parties or mediators, which can be a limitation in some cases.
How Do Cross-Chain Bridges Work?
Let's say, you have Bitcoin and you'd like to convert it to Chainlink. All you have to do is deposit the $BTC onto the bridge and select to withdraw in $LINK. The bridge will lock the $BTC in a smart contract and mint an equivalent amount of $LINK on the Ethereum blockchain.
Without cross-chain swaps, you can use the option of 'bridging' your $BTC through a centralized exchange (CEX). What you have to do is transfer the $BTC into a CEX, sell it for $LINK then transfer it out. Alternatively, you can do a swap in wallets like Exodus, but the fees may be way higher. It's a fact that bridging your crypto through a CEX or a wallet is way more tedious, time-consuming and/or expensive than just using a blockchain bridge. In general, blockchain bridges help to conduct fast transfer of tokens from one blockchain to another at a low cost.
Types of Cross Chain Platforms
One of the most well-known cross-chain bridges, Multichain bridge, is bidirectional, or two-way, meaning you can freely convert assets to and from blockchains. However, there're many other platforms with various characteristics.
For instance, some bridges, known as unidirectional or one-way bridges, allow you to port assets only to the target blockchain and not the other way around. For Bitcoin, which is perhaps the most well-known cryptocurrency, the most common bridge is with the use of Wrapped Bitcoin (WBTC). Wrapped Bitcoin allows you to send bitcoin to the Ethereum blockchain, but it doesn't let you send Ether to the Bitcoin blockchain. All Wrapped Bitcoin (WBTC) is held in custody by BitGo, making it a centralized bridge. You can read more about WBTC in our previous article.
Binance Bridge
The Binance Bridge is associated with the Binance Smart Chain blockchain project, which rebranded as BNB Chain in February 2022. However, Binance Bridge is not limited to that single blockchain. It supports Ethereum, Solana, BNB Chain and Tron blockchain networks and a vast list of tokens, including Bitcoin, Ethereum, Chainlink, Cardano and more.
Wormhole Bridge
Wormhole locks in an origin token with a smart contract, wrapping the coin in a Wormhole minted token on the target blockchain. It supports Solana, Ethereum, Terra, BNB Chain, Polygon, Avalanche, Oasis and Fantom blockchain networks along with tokens like USD Coin, Tether, FTX Token, Ethereum, Serum, MakerDAO, TerraUSD, Binance USD, Huobi Global, OKEx, Huobi BTC, Synthetix, Shiba Inu, Axie Infinity, SushiSwap, Decentraland, Sandbox and Uniswap.
Among other most popular cross-chain crypto bridges you can find ZeroSwap and Celer cBridge.
Conclusion
Blockchain technology has the potential to improve a variety of IT fields, however, it has to develop further to offer a wider set of applications. Cross-chain technology enables the seamless transfer of assets between blockchain networks, all with reduced traffic and gas costs. It also facilitates the collaboration of developers, promotes faster transaction processing speeds and instant exchanges between different tokens.
If you are looking for a place to start your journey into cross-chain crypto and buy or exchange coins, StealthEX is here to help you. You can do this privately and without the need to sign up for the service. Our crypto collection has more than 400 different coins and you can do wallet-to-wallet transfers instantly and problem-free.
How to Buy Crypto?
It's simple! Just go to StealthEX and follow these easy steps:
Press the "Start exchange" button.
Provide the recipient address to transfer your crypto to.
Process the transaction.
Receive your crypto coins.

Follow us on Medium, Twitter, Telegram, YouTube, and Reddit to stay updated about the latest news on StealthEX.io and the rest of the crypto world.
Don't forget to do your own research before buying any crypto. The views and opinions expressed in this article are solely those of the author.
Binance
cross chain
cryptocurrency
WBTC
Wrapped Bitcoin
Recent Articles on Cryptocurrency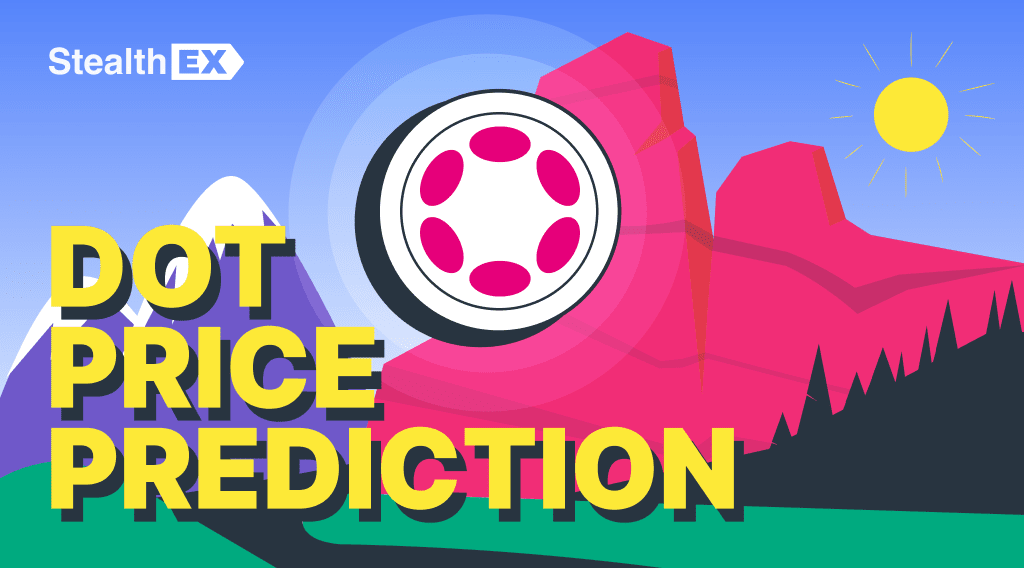 November 29, 2023
Price Prediction
Polkadot (DOT) Price Prediction: Will DOT Coin Reach $1000?
According to the long-term Polkadot price prediction by the end of 2030, the DOT price may rise to $195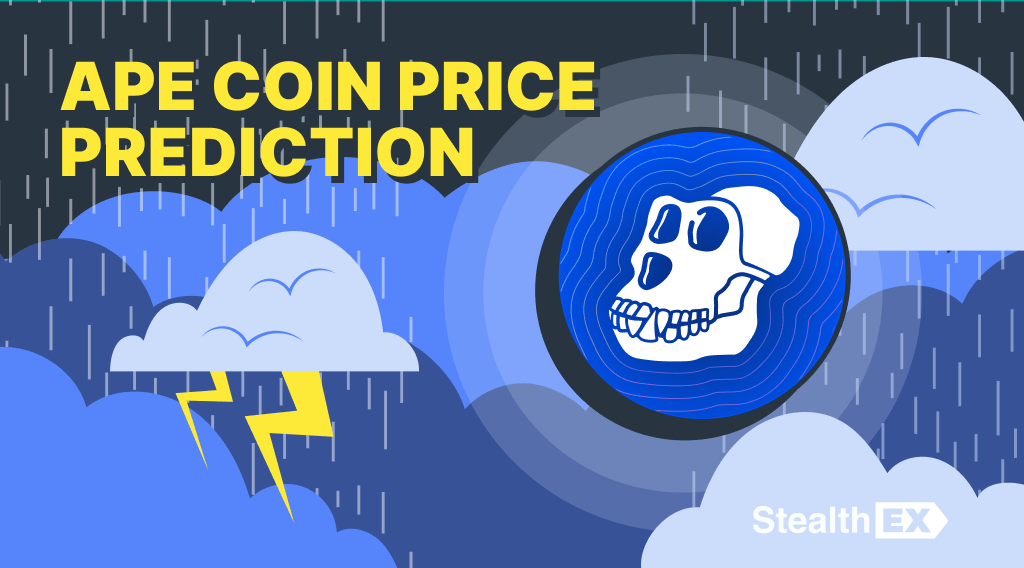 November 29, 2023
Price Prediction
ApeCoin Price Prediction: Is APE Coin a Good Investment?
According to the long-term ApeCoin price prediction by the end of 2030, the APE price may rise to $250