Cryptocurrency in India: The Second-Largest Bitcoin Market
August 19, 2022
Crypto World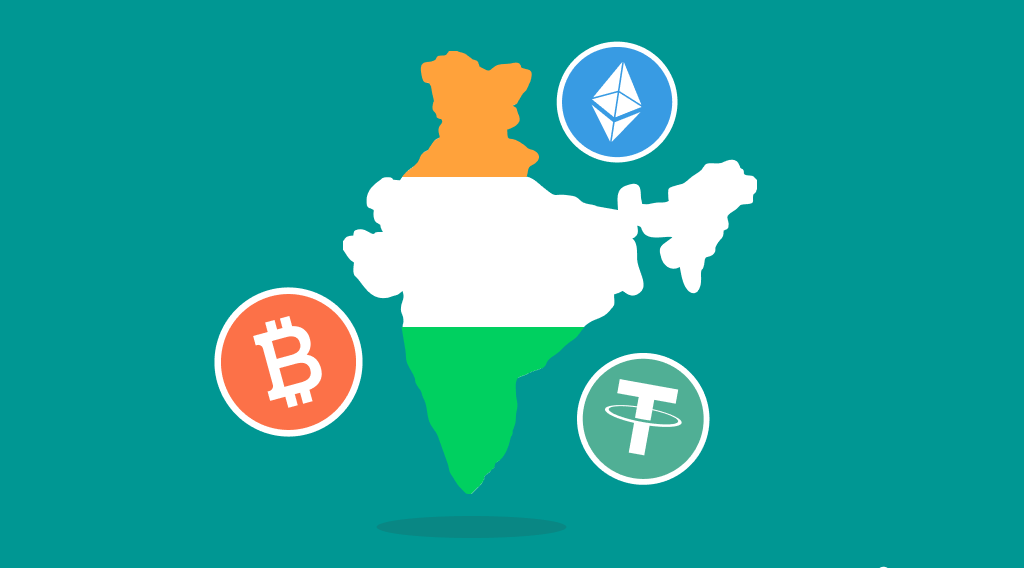 The crypto industry has grown over the past decade from a small community of developers and visionaries to a trillion-dollar global economy. This remarkable growth has produced entirely new economies like Metaverse, NFTs, and DAOs. Read more about cryptocurrency in India in the new StealthEX article.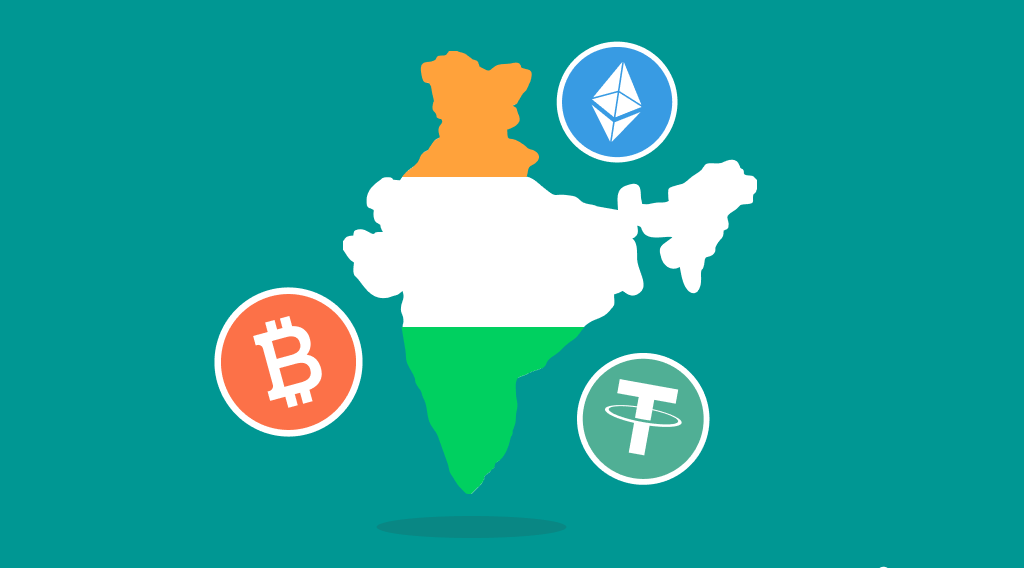 Despite the ambiguity surrounding cryptocurrencies in India, the nation attracted investments in blockchain and cryptocurrencies totaling $638 million over 48 fundraising rounds in 2021. In the first half of 2022, startups in the crypto and Web3 sectors have already closed 43 agreements totalling more than $1 billion in funding. And all this is happening while the crypto market keeps shrinking. Taking into consideration this fact, it seems that the India – Bitcoin relationship has been a fruitful one.
Cryptocurrency in India
The country's population of 1.4 billion people skews young, with a growing, well-educated middle class. That, combined with a less-developed traditional financial system, led to the world's second-highest crypto adoption rate behind Vietnam. By November 2021, India had over 15 million registered crypto users with total assets worth $6 billion, the chairman of parliament's finance committee said. By comparison, 34 million US adults are expected to own a crypto asset by the end of 2022, according to estimates from Insider Intelligence.
Is Crypto Legal in India?
Well, the government's position on digital assets has evolved significantly over the past several years. It changed from an outright prohibition on cryptocurrencies in 2016 to some new cryptocurrency rules released earlier this year.
Since April 1, any gains on the transfer of crypto assets are taxed at 30%, a higher rate than in many other jurisdictions including the US and the UK. Trading losses can't be offset against income, even from a different token. In July, the government added a further 1% tax on digital-asset transfers worth over 10,000 INR ($125) or on a combined 50,000 INR of transactions over a single financial year.
The 1% transaction tax known as TDS, seen as unique in the crypto industry, hurt market makers and high-frequency traders who accounted for a big chunk of trading volume. Trading on three exchanges – ZebPay, WazirX, and CoinDCX – slumped by between 60% and 87% after the tax took effect. A typical high-frequency trader could see around 60% of their capital frozen for TDS payments after just 100 trades.
However, it's unclear whether the laws will tighten for cryptocurrencies in the country in the future. The crypto industry is going through a lot of flux. There have been reports that India's central bank wants to ban cryptocurrencies, which raises more uncertainty about the future of digital assets in India.
Crypto Field
The crypto space in India offers a whole network of crypto exchanges and services to their customers. Among the most popular ones are CoinDCX, CoinSwitch Cuber, UnoCoin, Bitbns, and others.
When it comes to cryptocurrency mining, it is legal in several countries around the world, including the likes of Canada, El Salvador, and the US. In India as well, cryptocurrency mining is not deemed illegal as of yet. However, it is taxable. You don't need a special permit to mine crypto. Rewards earned through mining crypto will be taxed 30 percent on total gains, as mentioned earlier.
Where Is Bitcoin Accepted in India?
Suryawanshi Restaurants
Imagine finishing off a sumptuous Kolhapuri thali only to find that you have forgotten to carry your cash or card. Well, if you have Bitcoin, you can pay with it at the Suryawanshi restaurants in Bengaluru's Indiranagar and Whitefield. Along with traditional payment modes such as cash, card, and payment apps, Bitcoin is accepted at the eatery.
Unocoin
You may have warmed up to the idea of cryptocurrency, but if your friends and family still swear by the traditional modes of payment, Cryptocurrency exchange Unocoin is the place for you. The company is now providing Bitcoin owners with an option of buying gift vouchers from a list of 90 brands. A registered Unocoin user can use Bitcoin to buy vouchers for travel, restaurants, lifestyle, clothing, accessories, hotels, and more. All you have to do is be a KYC-verified customer with Bitcoin in your digital wallet.
HighKart
HighKart, an online e-commerce store founded in 2013, also accepts Bitcoin payments for the purchase of products on its site. The platform offers a range of products: mobiles, cameras, clothes, electronics, computers, and other electronic items.
Sapna
From books to personal hygiene goods, Sapna is an online platform that allows you to buy items using Bitcoins, enabled by the Unocoin cryptocurrency exchange. The platform allows you to buy products from any part of India and have them shipped to your doorstep.
Bitrefill
Bitrefill is a platform that claims to 'allow anyone to live on cryptocurrency more easily.' And the several Indian companies featured on the platform point to the fact that as a cryptocurrency owner, your options have opened up. Fancy a coffee? Well, you can use your Bitcoin to buy a gift voucher for a drink at Café Coffee Day. With companies like cosmetics brand Nykaa and jewelry brand Tanishq allowing you to purchase gift cards for their products, the platform can be a one-stop shop for all your needs. The website claims that cryptocurrencies like Bitcoin, Dash, Dogecoin, Ethereum, and Tether are accepted.
Purse
As an online store that sells electronic goods, Purse accepts Bitcoin Cash. In addition to payment, the platform also allows you to convert Bitcoin into gift cards.
NTF Space in India
The fast-growing non-fungible tokens (NFTs) industry of India has seen an active participation from Bollywood megastars including Amitabh Bachchan and Salman Khan. Crypto enthusiasts are hopeful that the impending cryptocurrency regulations won't hamper the digital art innovation.
NFTs have seen increased interest from the artists and investors community alike with exclusive NFT collections by platforms showcasing snippets from the lives and work of Bollywood stars. However, the proposed bill by the government aimed at banning private cryptocurrencies has put a big question mark on the segment's expansion.
In November, GuradianLink.io had raised Series A of $12 million led by Kalaari Capital. It recently sold Bachchan's NFT collection worth $9,66,000. Bollywood actor, Vishal Malhotra released his first NFT in June this year.
Controversy Around Cryptocurrency in India
Unfortunately, Indian crypto space has recently been shaken by a number of controversies. At the moment India's Enforcement Directorate (ED) is investigating at least 10 crypto exchanges for allegedly assisting foreign firms launder money via crypto. The money laundering investigation gained attention recently after the ED raided the properties of a WazirX director. WazirX is one of the largest crypto platforms in India. According to the ED, Chinese loan lending companies that were shut down in India diverted their funds through crypto exchanges. The maximum amount of funds was diverted to the WazirX exchange. Since then, the trading volume at the exchange has plunged.
Nirmala Sitharaman, the Indian Finance Minister, reportedly issued a warning about cryptocurrencies. While new cryptocurrency regulations are on the way, the finance minister reportedly advised investors to be cautious while dealing with cryptocurrencies. All this controversy, however, doesn't seem to influence the country's plans to launch the digital rupee, CBDC (central bank digital currency), during the current fiscal year (2022-2023).
The Future of Crypto in India
Centralized Cryptocurrency Exchanges in India
With the government investigating crypto exchanges, centralized exchanges might see a significant drop in their volumes and users. And because of the upcoming regulations, a lot of the users will go dormant and just keep their investments as it is for a long period of time. Centralized exchanges will introduce more long-term investment products in the market.
Decentralized Finance
Decentralized finance is the future and everyone in the ecosystem is looking forward to it. The only issue with DeFi is that it is just not mature enough. We will probably see this space evolve faster than before as well become more compliant and asset-backed in the near future to attract more retail investors from India.
Non-Fungible Tokens
If crypto doesn't get banned in India, the NFT market will probably become more mature. The crypto space will move towards a more utilitarian form of NFTs, while keeping on attracting investments from India.
Play-to-Earn Gaming
India is the largest blockchain gaming market by numbers. The whole Play-to-Earn gaming community is looking at the Indian market to lead the industry in terms of the adoption of blockchain games. We will definitely see a lot of users from India start playing blockchain games and make a living out of playing games.
Conclusion
While China has banned crypto transactions entirely, India is yet to introduce a bill defining digital assets and decide how to regulate them. The uncertainty is sending a chill through the clusters of Indian startups developing products based on blockchains, from decentralized finance applications to NTFs. It's also unclear how India's digital rupee, due for launch in 2023, will impact the industry. There will definitely be new regulations, however, only time will show how they are going to influence the crypto space.
---
Don't forget that you can buy cryptocurrencies and digital tokens with StealthEX for investment or any other purposes and enjoy the low commission rates we are normally offering to our clients.
How to Buy Cryptocurrency Via StealthEX?
StealthEX can help you buy one or a number of popular tokens. You can do this privately and without the need to sign up for the service. Our crypto collection has more than 450 different coins and you can do wallet-to-wallet transfers instantly and problem-free.
Do complete your purchase, just go to StealthEX and follow these easy steps:
Press the "Start exchange" button.
Provide the recipient address to transfer your crypto to.
Process the transaction.
Receive your crypto coins.

Follow us on Medium, Twitter, Telegram, YouTube, and Reddit to stay updated about the latest news on StealthEX.io and the rest of the crypto world.
Don't forget to do your own research before buying any crypto. The views and opinions expressed in this article are solely those of the author.
Bitcoin
crypto regulation
crypto world
cryptocurrency adoption
India
Recent Articles on Cryptocurrency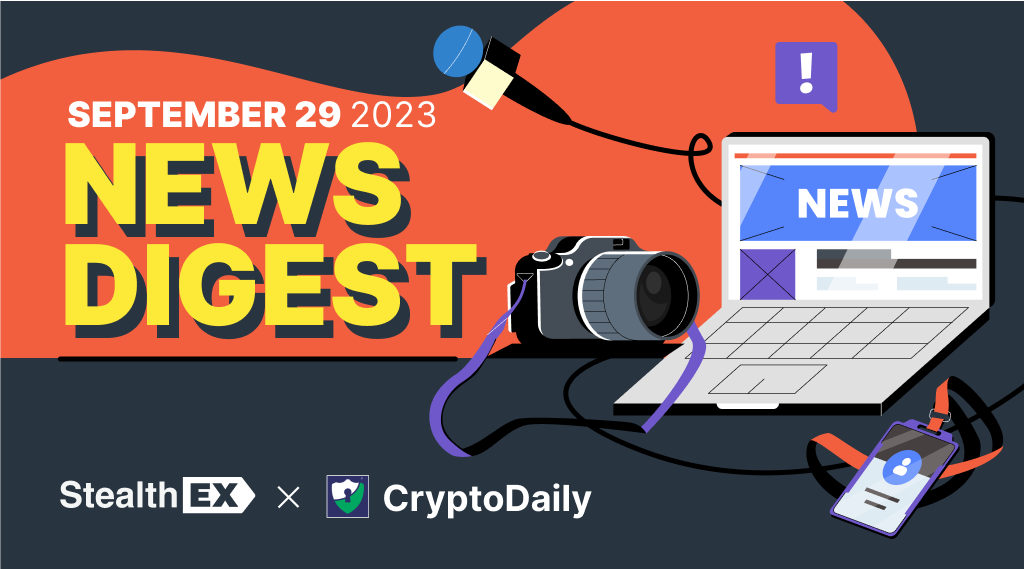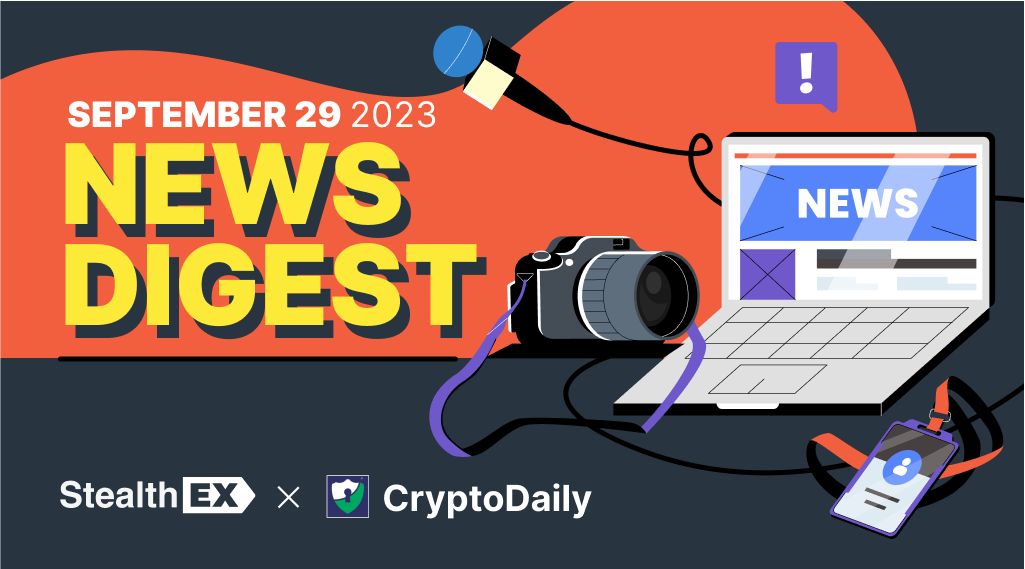 September 29, 2023
Crypto World
MicroStrategy, Coinbase, and MoneyGram Wallet in StealthEX x CryptoDaily Digest
MicroStrategy's new BTC buy, SEC scrutiny on Gensler, MoneyGram wallet, and Marathon Digital's invalid block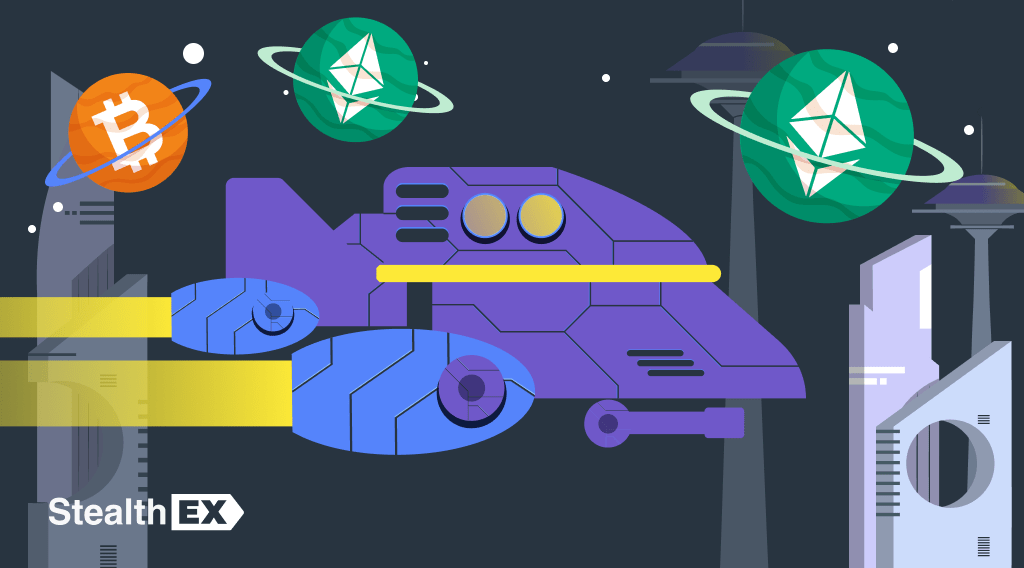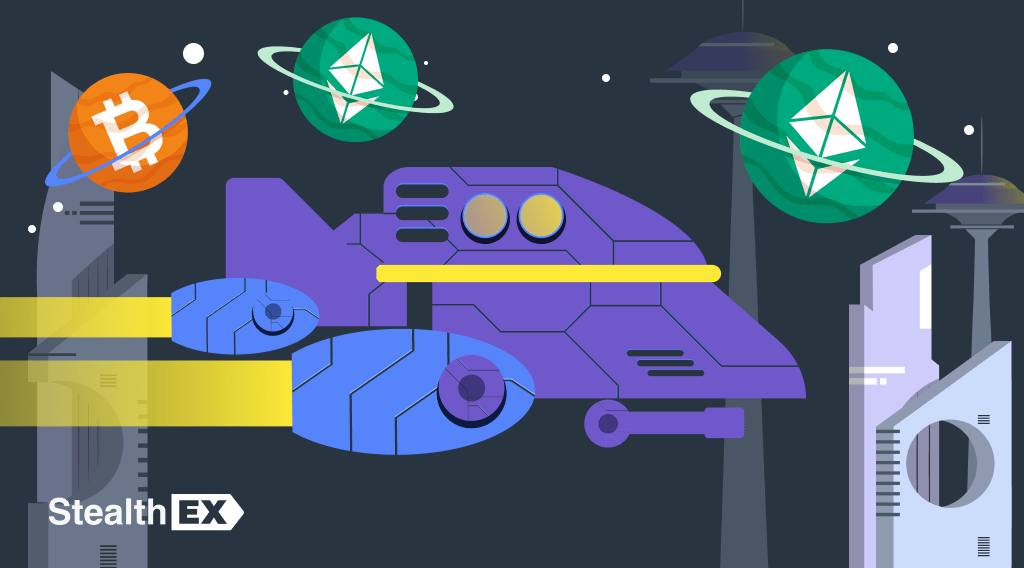 September 28, 2023
Investment
Future of Crypto in the Next 5 Years: Trends, Challenges, and Predictions
Navigating the future of crypto in the next 5 years: what can we expect from the cryptocurrency market in the…