StealthEX Answers Questions from Ontology: Everything You Wanted to Know!
July 19, 2022
Crypto World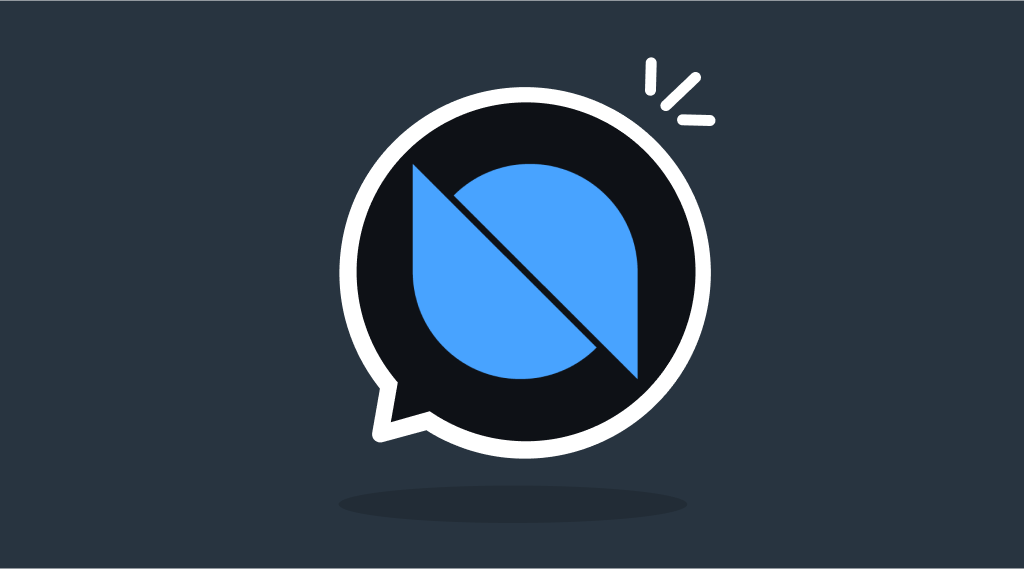 StealthEX team was invited to take part in Ontology Community AMA – here is the recap in case you've missed it!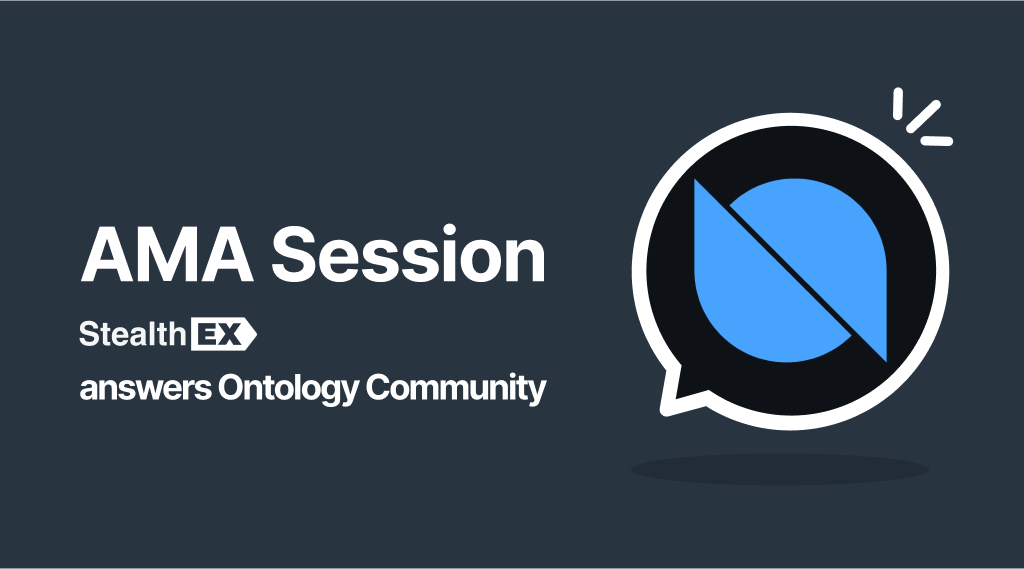 Q1: Could you please introduce your project to Ontology Community?
Maria Carola, CMO StealthEX:
StealthEX is an instant non-custodial exchange supporting ONT and ONG for limitless cross-chain swaps. The project has been around for quite a while now – we're live since 2018. As we're constantly working on development and adding new features to the platform, StealthEX is now home for 450+ assets available for exchange, a fiat onramping feature, affiliate program, open API that is ready to integrate into any product (wallets, other exchanges, etc.)
Of course, we don't stop here 🙂
Q2: What are the major milestones has your project achieved so far?
Maria Carola, CMO StealthEX:
There's a lot we've reached since our start in 2018. First of all, now StealthEX is connected to all the major LPs that caover the needs of our users. The assets list if huge and is always expanding. Right now there are 450+ assets, but the new ones are getting onboarded pretty much every week – helps to grow the community substantially and tap into new markets obviously. Besides, StealthEX has grown a lot feature-wise. St the start, it was just a swap-service – now there are all the awesome things I've mentioned earlier – fiat purchasing feature, Affiliate program, the possibility to integrate StealthEX into other products and services, a well-built and designed personal cabinet, an informative blog and more.
All of these are milestones of course. There are also other points, where development is constantly ongoing. UI design, for instance. We consider ourselves a service fit for both beginners and sophisticated users. The former like us for simplicity of use, the latter – for features and asset availablility + low KYC rate.
Q3: How instant exchanges are possible? I didn't find any options of staking or something like. Who's providing liquidity?
Maria Carola, CMO StealthEX:
Hey! Thank you very much for the question. When StealthEX was created, DEXs that you are referring to were not popular yet.
Hence, there is a different system of operations, a more reliable one that does not work with smart contracts. StealthEX is connected to several major exchanges and is using them as liquidity providers. When you create an exchange, our algorithm checks the LPs and seeks for the best rate currently available. After this rate is found, your swap is performed.
Q4: What do you think about the future of the Metaverse and do you think you will follow the metaverse model to some extent?
Maria Carola, CMO StealthEX:
Of course we have to answer some questions about the Metaverse 🙂
Right now, I'm a non-believer in the Metaverse personally. There are several reasons for it – the first being the overall blur in the concept. This happened from over-hyping most likely, but everything from conference-calls to actual digital land ownership is called the Metaverse now. Secondly, besides holding virtual gatherings and art exhibilitions, there is not much you can do there yet. This is normal for a new concept though – maybe we will see the Metaverse as something we can't live without in the future, but right now it's just not it for me. Personal opinion here obviously!
StealthEX too, is not planning on doing anything in the Metaverse right now, but who knows – maybe one day.
Q5: Now there are super hackers – security, scalability, and data privacy are three aspects that are very important. I want to know how StealthEX resolves unfortunate security problems?
Maria Carola, CMO StealthEX:
A great question and a simple answer! We're choosing the model that is not prone to attacks. As we're a custody-free platform, we do not hold the user's funds. Hence, even if we're attacked, no cryptocurrency belonging to our customers would be lost.
Q6: My question is – what if there is an error or user mistake during the transaction process, how can a user file a complaint with the team or customer service?
Maria Carola, CMO StealthEX:
Thank you very much for the questions. An important thing needs to be understood about user mistakes – security comes at a price. Non-custodial services do not hold your assets, so they cannot cancel your transaction. I believe it's actually a good thing, as users are both more cautious + their funds are certainly more secured than on a centralized exchange. This is what comes to errors.
Our support live is always there to help you in case something went wrong in the transaction process, of course – for instant, a node went down. Then you can use our live chat or email support line to contact the team and ask all the questions you need, 24/7, 7 days a week.
Q7: Where do you expect to see StealthEX in 2022, 2023 and beyond? In the next 6-12 months, what features will you be launching that will make you really stand out from the rest?
Maria Carola, CMO StealthEX:
Honestly, there are so many plans and so many features in development right now. In the next month our users will be able to see.
A renovated personal cabinet
New features in the Affiliate program – an exchange widget that is great for website owners
An extended fiat onramping solution with a new partner + of course, many new assets
A flexible fee feature for all our partners
Many new assets listed
This is what comes to the features you will see with your eyes, of course. There is more going on under the hood to increase performance = your comfort when exchanging, which is equally important.
In the upcoming years, we plan to see StealthEX grow. There will always be the niche for instant swaps, so we believe there is always room to expand.
Q8: Can you explain, which one is your top priority? Security, Product, Partnership, or Token price?
Maria Carola, CMO StealthEX:
Will answer a part of this question, as we are obviously not a token-related product
We are currently focusing on business relations that help us bring StealthEX forward. The most important ones are wallet integrations (so, if you know a wallet where you would like to see StealthEX, let us know!), aggregators, other exchange products.
Community building is something we do constantly, usually it comes pretty naturally from the features we roll out. The more features, the more interest. This summer will be pretty packed for us in this sense 🙂
Q9: Is your project a community only for English speaking countries or for users of other languages?
Maria Carola, CMO StealthEX:
Thank you for this question! Always happy to share some good news on this front.
Right now, StealthEX is English-only. However, we think it's not right and limits our non-English users, so our marketing team has embarked on the journey to localize the website. 4 languages in development now (transactions ready) + more upcoming. The community helped us a lot, actually!
Q10: Is project only for elite investors? What about others with lesser funds, is it open to everyone?
Maria Carola, CMO StealthEX:
A great question as well! We believe that crypto should not be elite-exclusive. To achieve openness for everyone, we decided to go limitless with our exchanges. As you can understant, limitless is not only "for very large sums", it can also be "for smaller amounts"
We try to keep the minimal exchange amounts as low as possible, for some assets starting with 10 USD – so that everyone can jump into crypto!
Q11: Truly, you've done AMA in many telegram groups – what next, what other ways will you make your project more popular?
Maria Carola, CMO StealthEX:
Oh yes we have! I'm enjoying doing AMAs 😂
of course, our marketing is not limited to AMAs only. You can drop by our Twitter or subscribe to our newsletter (you can find it on Twitter as well) to check all the things we've been doing lately – we try to share as many news as possible via our marketing channels.
Q12: Ambassadors play a very important role in every project. Do you have an ambassador program? If yes, how can I become one?
Maria Carola, CMO StealthEX:
Right now, we do not have a solid Ambassadors program lined out. However, it doesn't mean you can't become one! Go to our website, register in the personal cabinet and get a referral link – all the exchanges made with it will bring you profit. Will be happy to have all of you on board – love social sharing.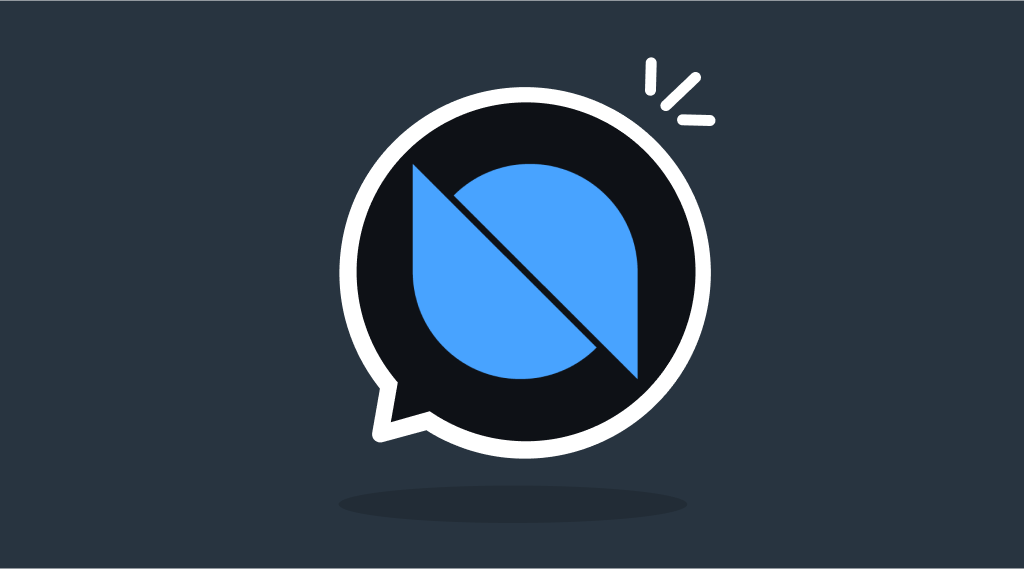 How to Buy Ontology ONT Coin?
Here's how to buy ONT in just a few steps:
Press the "Start exchange".
Provide the recipient address to which the coins will be transferred.
Make a deposit.
Receive exchanged ONT coins.
If you have remaining questions about the StealthEX exchange service you can go to our FAQ section and find all the necessary information there.
Follow us on Medium, Twitter, Telegram, YouTube, and Reddit to get StealthEX.io updates and the latest news about the crypto world.
We are always ready to give you support if you have any issues with exchanging coins. Our team does our best to protect all members and answer their questions. For all requests message us via support@stealthex.io.
You are more than welcome to visit StealthEX exchange and see how fast and convenient it is.
AMA
cryptocurrency
ONT
Ontology
StealthEX news
Recent Articles on Cryptocurrency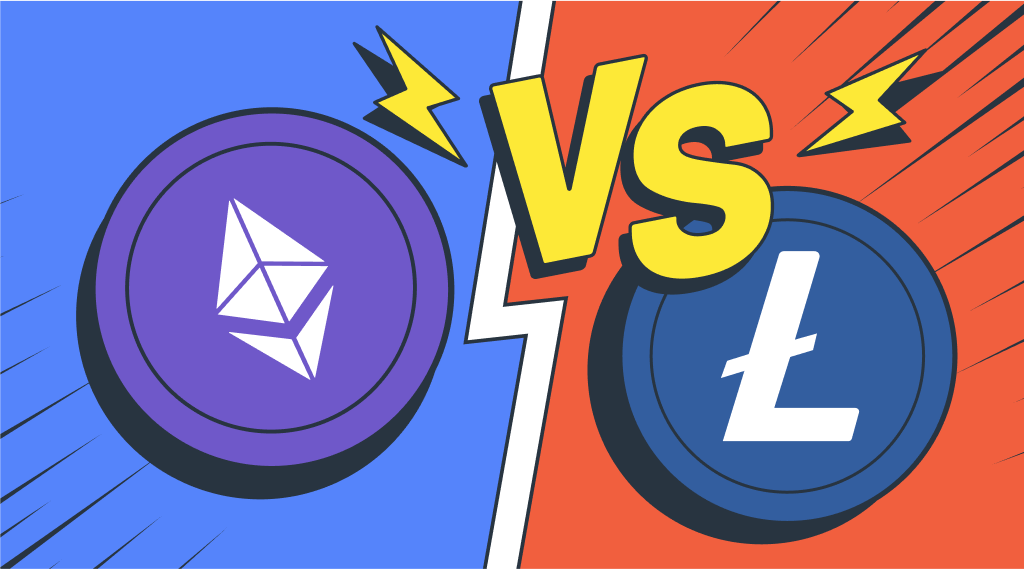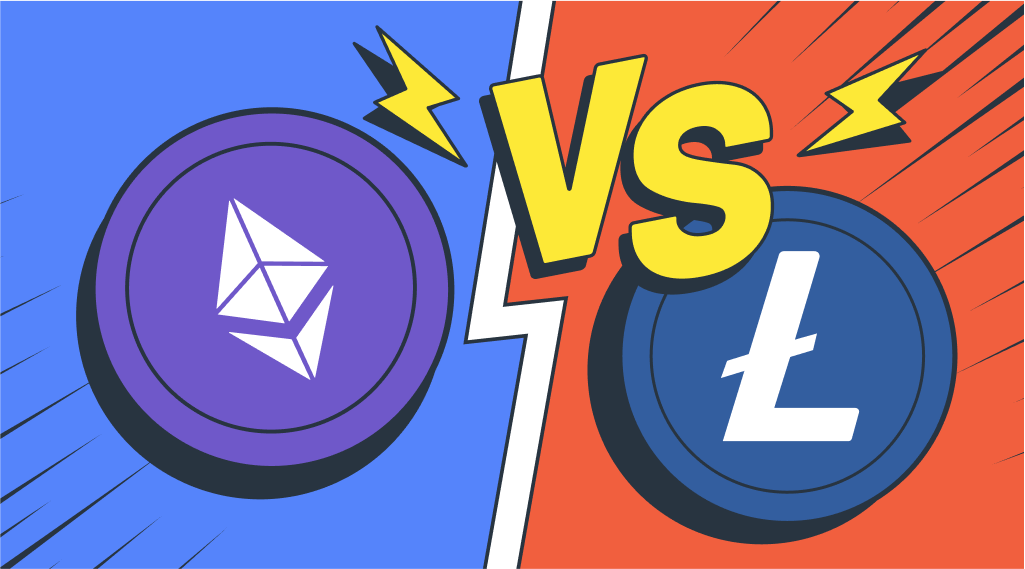 September 25, 2023
Crypto World
Litecoin vs Ethereum: Which Crypto to Choose? LTC & ETH
This article delves into the differences and similarities between LTC and ETH, offering a comprehensive comparison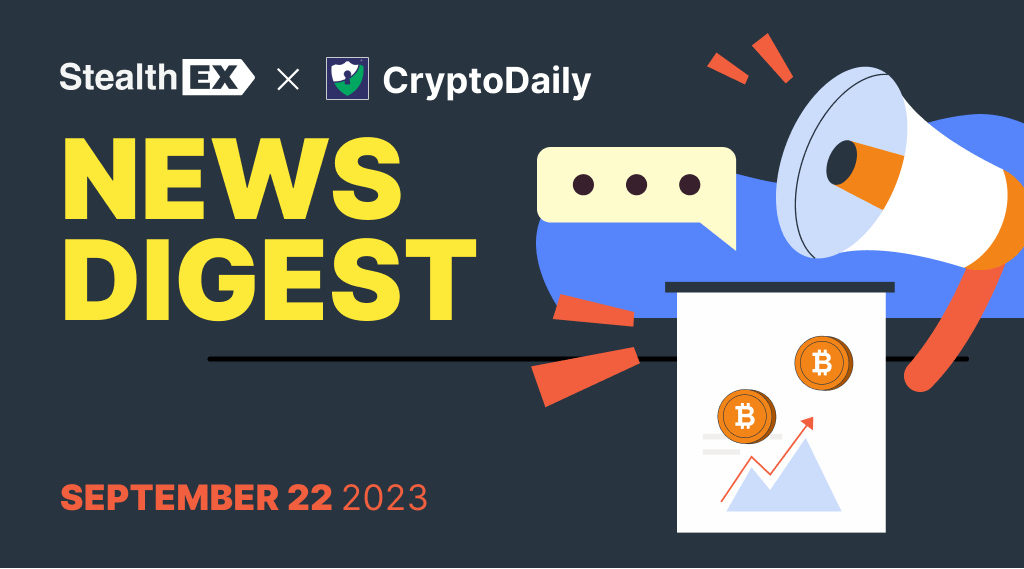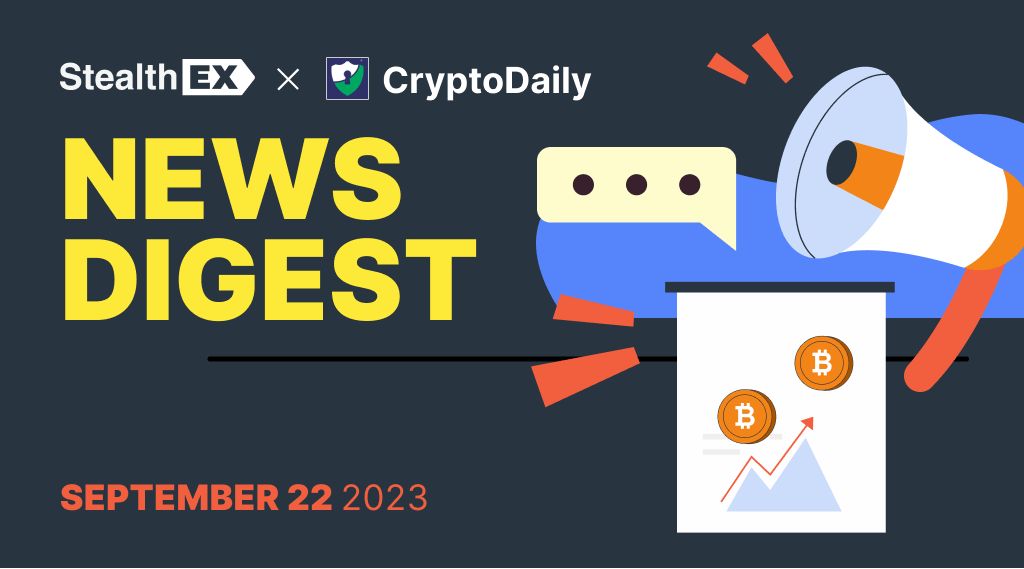 September 22, 2023
Crypto World
USDC on Polkadot, FTX Lawsuit, and SEC Actions: StealthEX x CryptoDaily Digest
In the dynamic sector of crypto, staying informed is crucial. Dive in to get a concise overview of the week's…