FEG Token Price Prediction 2030: Is FEG Token a Good Investment?
December 27, 2022
Price Prediction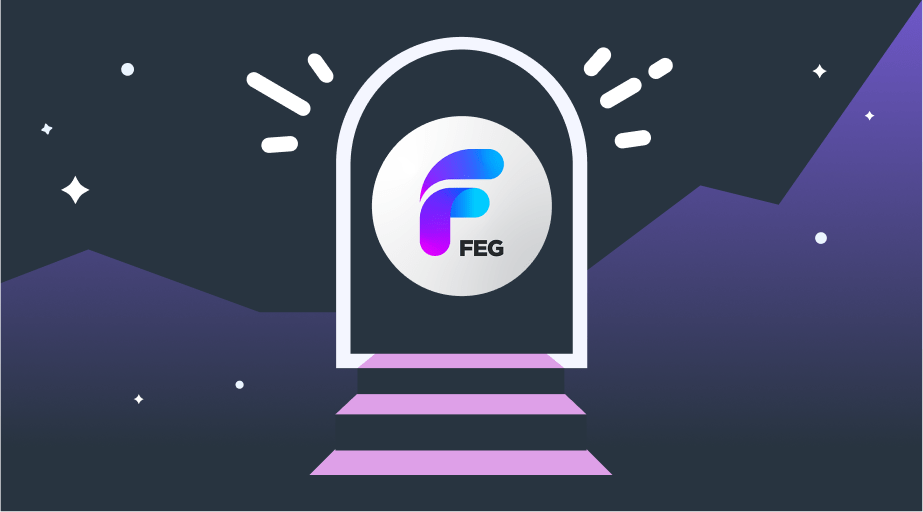 The crypto DeFi field is teeming with fascinating projects. One of them is the FEG (Feed Every Gorilla) token. Although FEG is relatively new in the crypto world, it is not relenting in its bid to be relevant in the market. FEG is an experimental progressive deflationary DeFi token that is aimed at revolutionizing the way decentralized finance is structured. It is dedicated to providing the most robust ecosystem ever created for DeFi's many needed improvements. FEG token is generally focused on reshaping the financial crypto field. Read more about FEG token price prediction 2030 in the new StealthEX article.
As one of the fastest-growing crypto projects, the FEG network is working on many initiatives. The FEG ecosystem includes an exchange for swapping, staking, and providing liquidity to FEG tokens. A unique roadmap and community support make the FEG token a promising project in the long term. With new listings on popular crypto exchanges and community investors pumping, the FEG token may skyrocket in the upcoming months.
| | | |
| --- | --- | --- |
| Current FEG crypto price | FEG price prediction 2023 | FEG coin price prediction 2025 |
| $0.00000000055 | $0.0000000055 | $0.0000000076 |
FEG Token Price Prediction
CryptoPredictions FEG Price Prediction
CryptoPredictions experts are not overly optimistic about FEG token. According to their estimates, FEG's earning potential is +50% in one year and +266% in four years: FEG coin will be traded around $0.00000000082776 (+50%) per coin in 2023, and they believe it'll be its maximum price. In 2026, its maximum price will amount to $0.000000002014389 (+266%).
PricePrediction FEG Token Price Prediction 2030
PricePrediction analytics believe that in terms of price, FEG token has an outstanding potential to reach new heights. According to their estimates, the maximum FEG price at the end of 2030 will be around $0.00000001 (+1,718%). At the end of 2031, the maximum FEG crypto price may reach $0.00000002 (+3,536%).
DigitalCoinPrice FEG Token Price Prediction
DigitalCoinPrice paints a more detailed picture. For instance, the website's experts believe that in 2025, the maximum FEG crypto price can each $0.00000000227 per coin (+312%), while in 2030, it may reach a higher price level with a maximum of $0.00000000719 (+1,207%). According to their predictions, the maximum price for FEG crypto in 2031 may reach $0.00000000968 (+1,660%).
When it comes to long-term predictions, most crypto analytics look at the cryptocurrency price positively. However, it's exceptionally difficult to provide forecasts for crypto even for a short time frame, let alone for 10-20 years. Nonetheless, some experts, for instance, Telegaon, believe that in 2040, the crypto market may expect a maximum price of $0.000032 (+5,818,081%) per FEG coin, which is one of the most optimistic forecasts on the crypto market. The website experts also believe that in 2050, the maximum price per FEG coin can be around $0.05 (+9,090,908,990%), which seems to be a staggering price.
FEG Coin Price Chart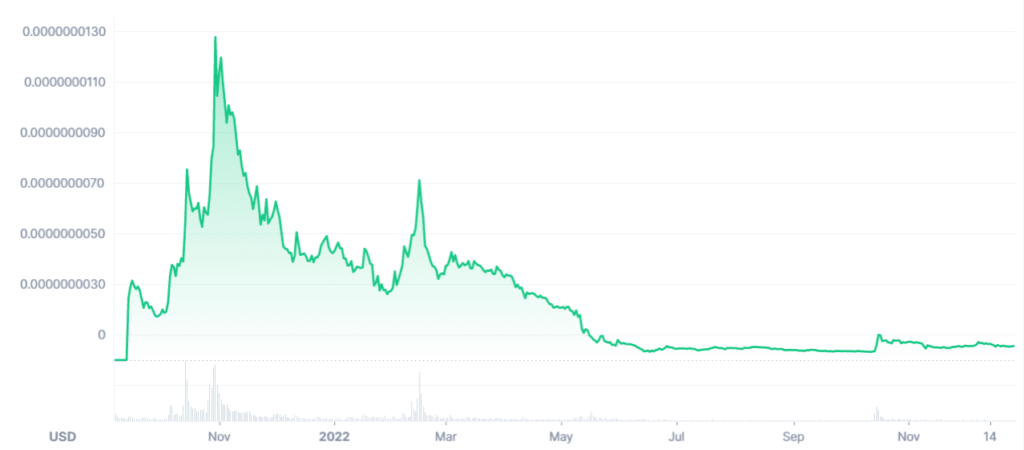 | | |
| --- | --- |
| Current Price | $0.00000000055 |
| Market Cap | $22,807,158 |
| Volume (24h) | $307,453 |
| Market Rank | #3033 |
| Circulating Supply | 41,577,624,286,996,110 FEG |
| Total Supply | 100,000,000,000,000,000 FEG |
| 7 Day High / Low | $0.000000000596 / $0.000000000516 |
| All-Time High | $0.00000004924 Dec 02, 2021 |
Source: CoinMarketCap, 27 December 2022
FEG Coin Price Technical Analysis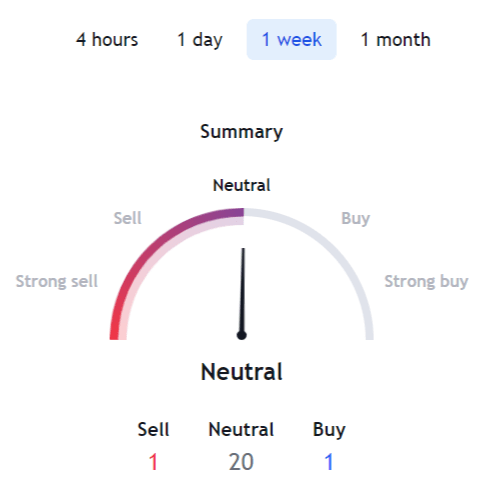 Source: Tradingview, Data was taken on December 27, 2022.
Keep reading StealthEX's article to learn more about FEG coin.
FEG is a deflationary cryptocurrency with a maximum circulating supply of 100 Quadrillion units on the Binance Smart Chain and Ethereum networks. On each transaction, a total tax of 2% is levied; a tax of 1% (reflections) will be given to holders of the FEG token, and a further tax of 1% will be burnt permanently, thus incentivizing holders to hold the token while also lowering its circulating supply over time.
As a result of the decreased supply, the token's scarcity rises. A supply and demand model is created as a result of this inversely proportional connection. Furthermore, the number of tokens that may be destroyed is limitless. As a result, the value of the FEG token will continue rising.
In 2021, the cryptocurrency began trading on Binance Smart Chain and Ethereum. Many of the tokens have already been destroyed since the project's launch. On Ethereum's network, approximately 58 quadrillion FEG coins have been destroyed, and on Binance Smart Chain's network, about 56 trillion. The maximum supply left is around 42 quadrillion tokens on Ethereum and approximately 44 quadrillion tokens on Binance Smart Chain.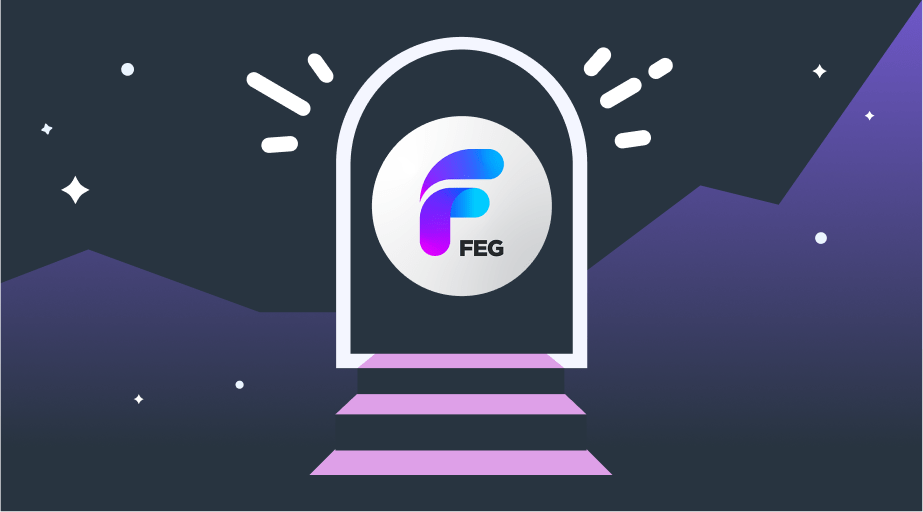 The FEG Ecosystem
FEG Token is a hyper-deflationary token with a maximum circulating supply of 100Q (quadrillion) on both the Ethereum blockchain and the Binance Smart Chain that involves an inaccessible burn wallet. Depending on each holder's percentage of ownership, a 2% transaction tax is distributed among all holders; this includes the burn wallet, which is essentially a holder that collects more tokens over time as transactions occur.
As the circulating supply decreases, the scarcity of the token increases. This inversely proportional relationship constitutes a supply and demand model. There is no limit as to how many tokens can be burnt. Without a burning limit, holders get to enjoy a never-ending cycle of passive income with positive price pressure.
FEG Coin Features
Decentralized. There is no single primary owner of the token since it is entirely decentralized. All decisions are made with the community's interest in mind.
Burn rate. Every transaction results in a 1% burn rate, which reduces the supply of FEG over time.
Rewards. To discourage weak hands, FEG provides its holders with a 1% tax on each transaction.
Further development. It is expected that FEG will continue to expand into the cryptocurrency market by releasing specific items that will guarantee the token's long-term viability.
FEG Token News
FEG token has been working on SmartDeFi and its innovative cryptocurrency advancements.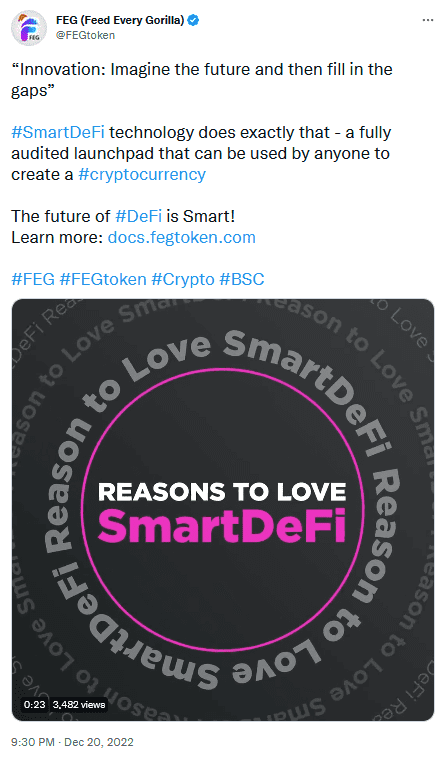 Their new launchpad is coming, and FEG token has recently been added to NOW Wallet. Token's developers promise that 2023 is going to be even more thrilling.
Is FEG Token a Good Investment?
Taking a look at recent developments, we can assume that the project will keep increasing its value. The ecosystem is continually increasing, and we'll undoubtedly see additional developments in the future. Moreover, the proposed SmartDeFi is poised to change the game for FEG as buyers will know the risk ratio before they even get to trade. SmartDeFi will increase the burn rate of FEG. FEG can ride the crypto waves with ease if the project's developers choose the right strategy.
Where to Buy FEG Token?
StealthEX is here to help you buy FEG crypto. You can do this privately and without the need to sign up for the service. Our crypto collection has more than 600 different coins and you can do wallet-to-wallet transfers instantly and problem-free.
How to Buy FEG Token?
Just go to StealthEX and follow these easy steps:
Choose the pair and the amount you want to exchange. For instance, BTC to FEG.
Press the "Start exchange" button.
Provide the recipient address to transfer your crypto to.
Process the transaction.
Receive your crypto coins.

Follow us on Medium, Twitter, Telegram, YouTube, and Publish0x to stay updated about the latest news on StealthEX.io and the rest of the crypto world.
Don't forget to do your own research before buying any crypto. The views and opinions expressed in this article are solely those of the author.
crypto price prediction
FEG
FEG Token
price analysis
price prediction
Recent Articles on Cryptocurrency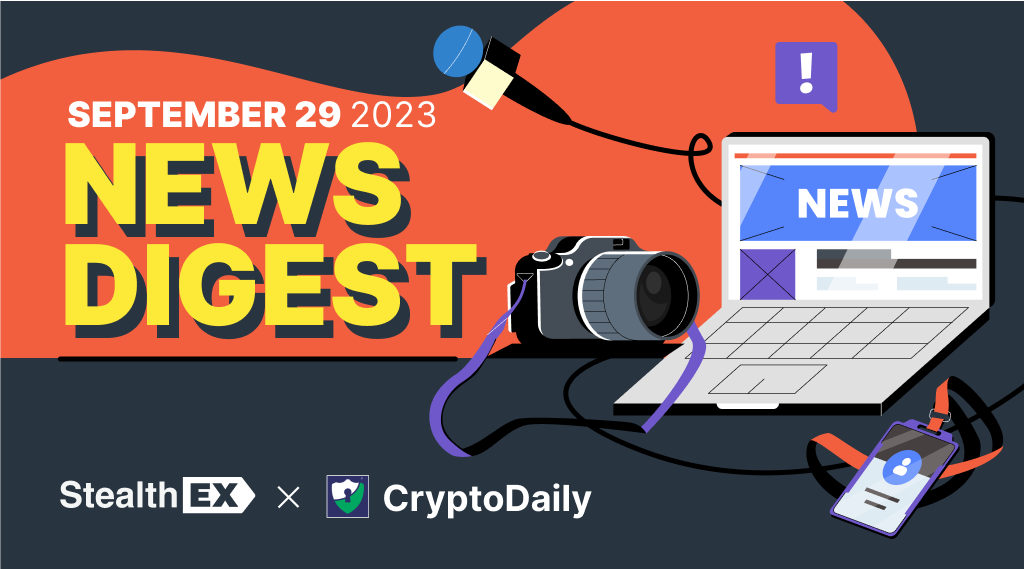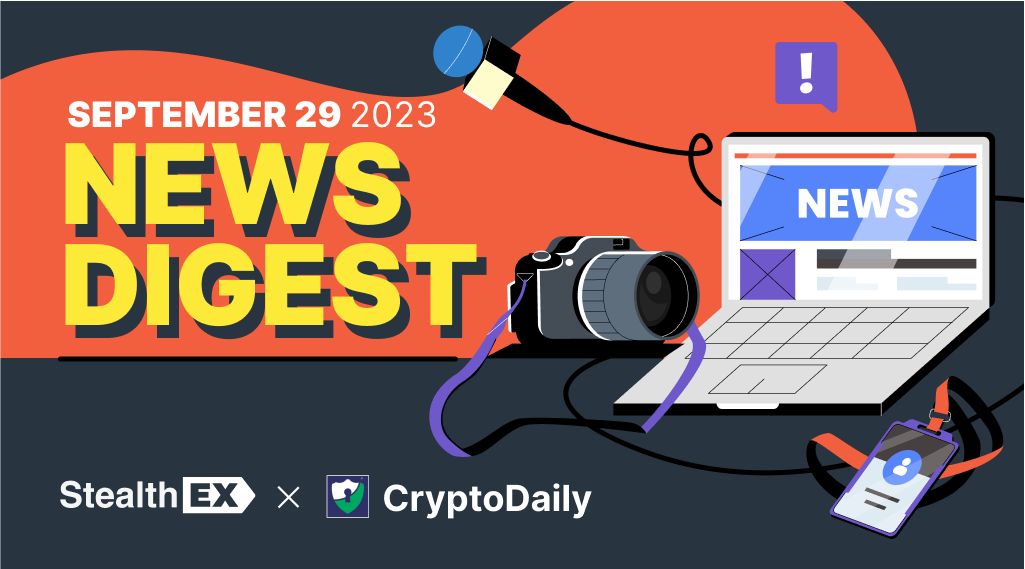 September 29, 2023
Crypto World
MicroStrategy, Coinbase, and MoneyGram Wallet in StealthEX x CryptoDaily Digest
MicroStrategy's new BTC buy, SEC scrutiny on Gensler, MoneyGram wallet, and Marathon Digital's invalid block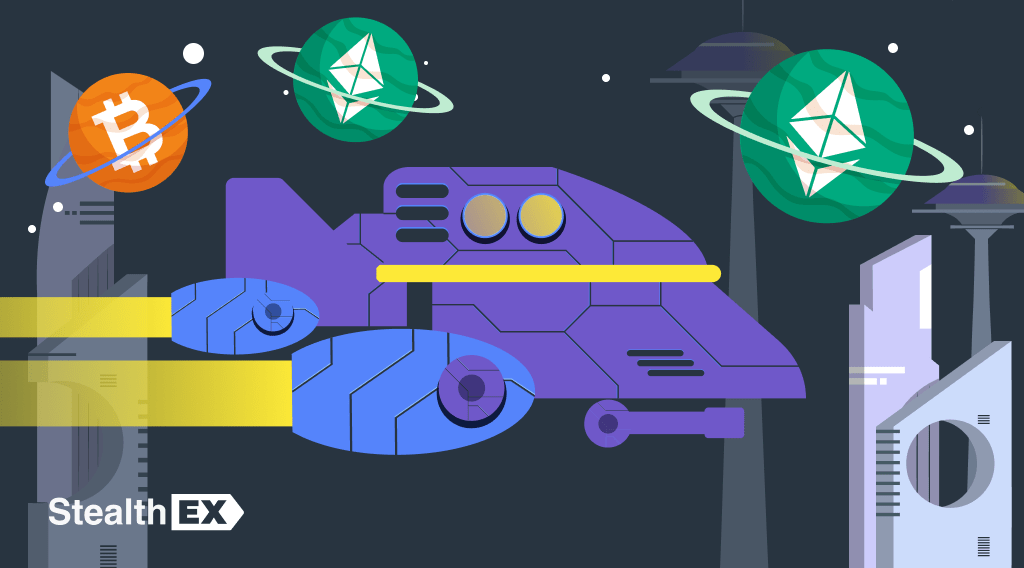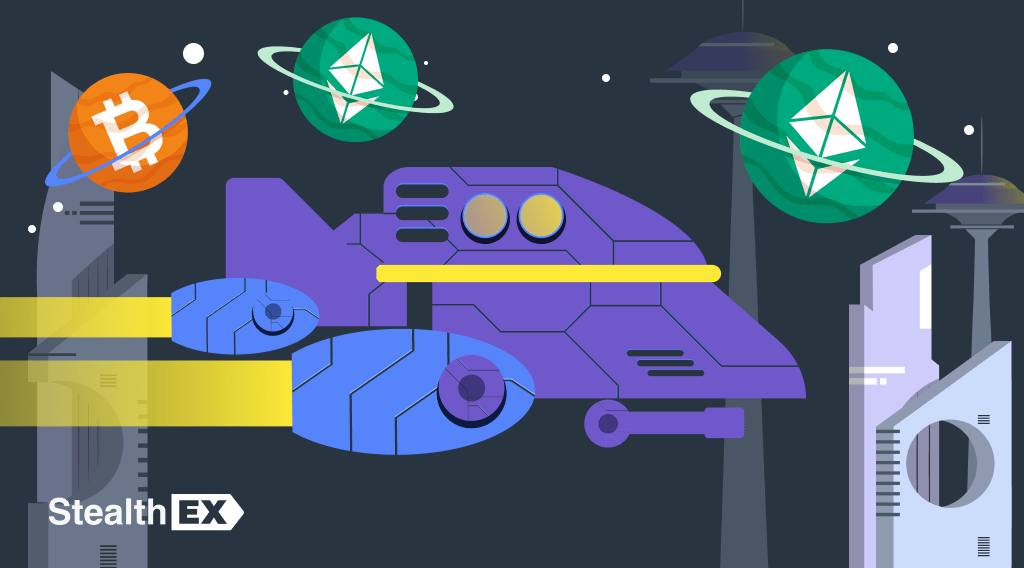 September 28, 2023
Investment
Future of Crypto in the Next 5 Years: Trends, Challenges, and Predictions
Navigating the future of crypto in the next 5 years: what can we expect from the cryptocurrency market in the…