FLUX Crypto Coin & StealthEX AMA Recap – All You Need to Know
December 27, 2021
Crypto World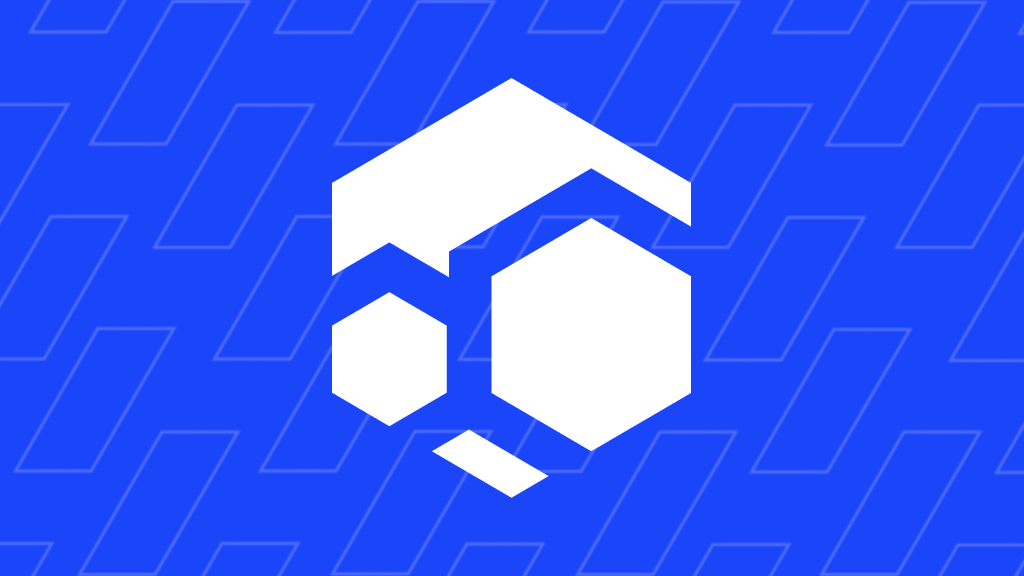 On December 23, 2021, we had StealthEX & Flux crypto coin AMA Session in our Telegram Community Chat and here is a recap. Just take a little time to read through and learn everything you need about FLUX coin. Let's start!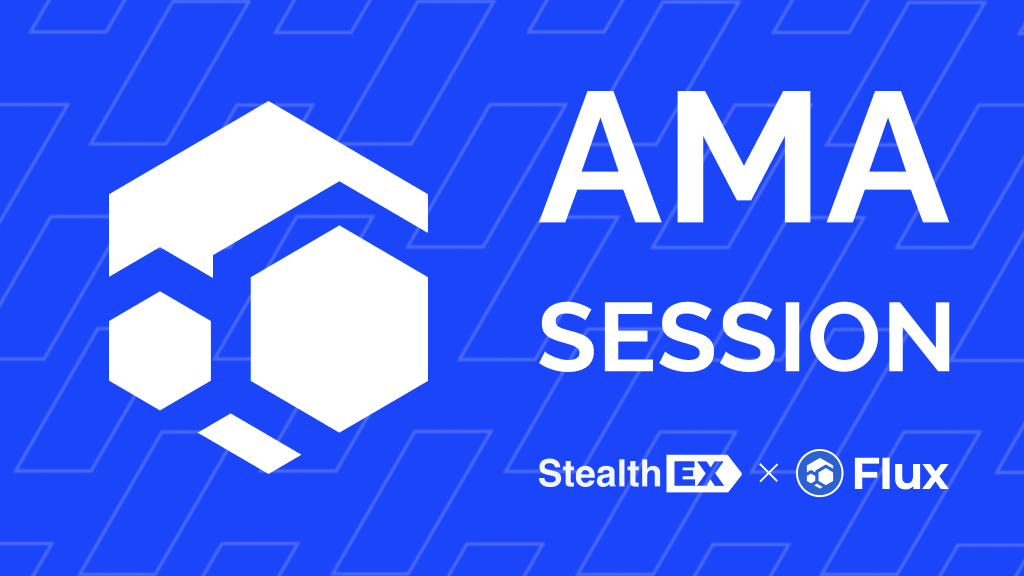 We are delighted to be joined by the one and only Daniel Keller (@crypto_agent5), a Co-Founder of Flux crypto.
As usual, we will start off with the round of Twitter questions, with the chat being turned off for the time being.
Questions from Twitter
Q1: There is fierce competition in the Web3 space. Obviously, you can find other projects that are similar to yours. What is your Unique Selling Point?
Daniel Keller: FluxOS 100% decentralized by birth. The infrastructure is ran by miners, node operators, and people all over the world.
This decentralization allows us to create a network where regular people can participate. I don't view other projects as Competition, rather opportunities.
Q2: FLUX is friendly for any type of people without experience in programming, technology, and cryptocurrencies? That is, does the platform adapt to any type of user or do you have to have programming knowledge to make use of its products?
Daniel Keller:
The wonderful thing about flux is you can use any programming language and as long as you docker your application you can deploy on the network.
This opens up the network for all types of devs to deploy applications, servers, websites. You name it! And it works today! Runonflux.io is hosted right on Flux.
Q3: The project is community-driven, right? So, can the community take part in the vote to approve node designs or other innovative products in FLUX?
Daniel Keller: Absolutely! The entire foundation of the network has build around the community participating and helping to guide and develop the project.
This is done with XDAO where node owners can vote on propositions from the community. This makes flux controlled by the people not VCs.
Q4: What is ZelCore? What are its uses within FLUX? Will we see it on Android & iOS devices in the future?
Daniel Keller: Zelcore is available on all platforms and is the multi-asset platform that was created by the Flux team. I refer to Zelcore as the web browser to Web3.
It's been developed with emphasis around defi and web3 new applications. I recommend everyone checking it out zelcore.io. It's pretty darn amazing.
Q5: I know this might be a silly question, but could you please explain the beauty of web3.0 in layman's terms? How soon do you think web3.0 will become an industry standard?
Daniel Keller: Web3 Is a game-changer and allows normal everyday people to run the infrastructure that the Internet runs on. This prevents de-platforming, Unnecessary censorship, and the control of the Internet is placed back in the hands of the people instead of four large companies.
Web3 is the next generation of the internet, allowing us, the people to control the backend and how things are deployed and controlled.
Q6: Security is most important – Does Cook Protocol Smart Contract and The Entire System have been audited by the current top Auditor? Who are they? What's the results?
Daniel Keller: FluxOS a completely open source platform built on the big coin code. We have ongoing bug bounties, CVe reporting and many other good practices that revolve around code. Because we are based on the bitcoin code and completely open source there's been no need for an audit as it's completely transparent to anyone.
We are building on the giants that went before us. Secure, scalable and strong.
Q7: What implements or mechanisms does FLUX use to keep the dApps running on the platform safe? it's curious
Daniel Keller: FluxOS completely redundant, and spawns on multiple nodes. If one node goes down it will then spawn on another note globally. We have instituted docker compose, IPFS, and many other security based items to ensure the integrity of the dabs. I recommend checking it out and deploying a dapp!
Live Questions
Q1: Is there an official rewards program at FLUX? i.e how can we be rewarded with a referral program or by inviting friends to platform?
Daniel Keller: We currently do not have an official rewards program, but we do have the Flux army you can join in flux that way. Mostly by participating on discord, Twitter and other areas. We are looking at a formal referral program in the new year.
Q2: What major partnerships does you project intend to use or how does your project bring its products to the average consumer – especially non-crypto users?
Daniel Keller: We are currently working with large tech companies, not just a crypto space around how to develop web3 appropriately. I believe you will see large partnerships next year specifically around enterprise based infrastructure.
Q3: Most users only care about immediate benefits rather than the real value of the project in the long-term. How can Your Project convince users invest to your platform in the long-term?
Daniel Keller: I agree completely, to be in the space you have to understand that is a long process to develop this technology. I suggest people that invest in flux understand the project completely. This is not a short term game project this is a long-term game initiative.
Q4: How do you plan to spread awareness about your project in different countries where English is not good? Do you have local communities like Vietnam, Indonesia, Thailand, Korea,.. so they can better understand your project?
Daniel Keller: We are very global project and have Global representation in just about every country in the world. We have translations done to each particular area and a team that works on this relentlessly.
Q5: What is your strongest advantage that you think will make your team leading the market?
Daniel Keller: Our strongest advantage is the fact that we are Blockchain by birth. We are cypherpunk to believe in creating a better world for the people around us and for generations to come. Being decentralized by birth allows us to incorporate our community as teammates.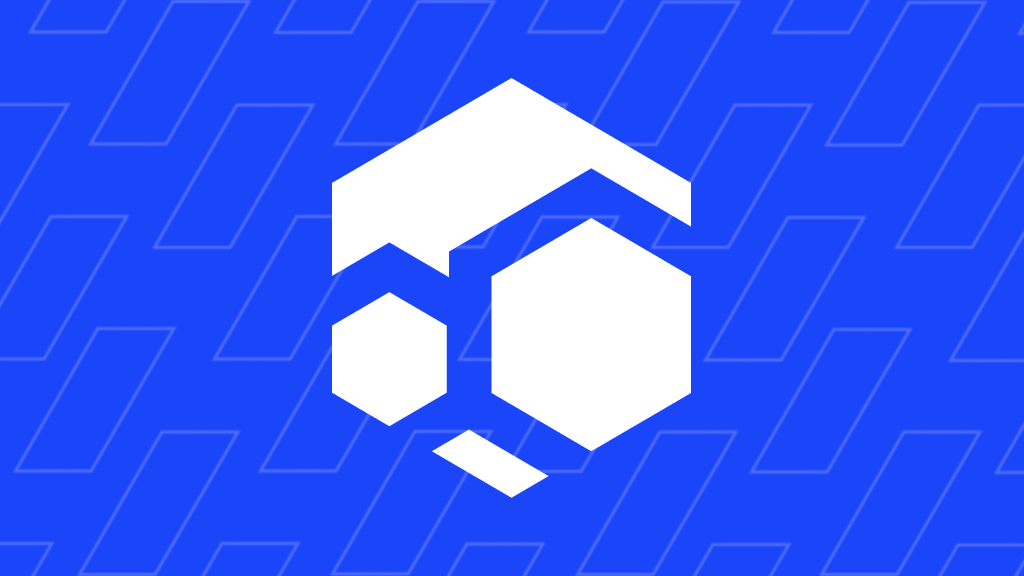 Q6: Does your project support staking program? if yes. how is your stake system work what is the requirement for user, if they want to stake in your platform?
Daniel Keller: There are several options to this, you can run a node which will also give you rewards or you can steak on an exchange like Coinmetro.
Q7: Can you list 1-3 killer features of this project that makes it ahead of its competitors? What is the competitive advantage your project has that you feel most confident about?
Daniel Keller: I can list way more than three, we have ever 3000 different types of applications and Service is running on flux today 🙂
Q8: DeFi is one of the hottest topics in the blockchain field. Can you share your opinion about DeFi with us? Do you think DeFi will destroy the existing financial system? What is your project Approach towards DeFi?
Daniel Keller: I do not believe deep I will destroy the current financial institutions, rather the current financial institutions worth of adopt different levels of defi. I believe in a hybrid symbiotic world where these platforms work together.
Q9: How can users stay updated with this project? Are there channels, including local communities where users can get the latest updates?
Daniel Keller: You can follow us on Telegram, Discord, Twitter, Medium or check out our website runonflux.io.
StealthEX: Alright, that was it! Once again, a huge thank you to Daniel Keller for taking the time of his day to answer all of our questions!
It was a pleasure and we're always happy to support FLUX Coin, of course.
How to Buy FLUX Coin?
Always welcome to buy Flux token on StealthEX.
Just follow these easy steps:
Press the "Start exchange" button.
Provide the recipient address to which the coins will be transferred.
Move your cryptocurrency for the exchange.
Receive your crypto coins!

If you have remaining questions about the StealthEX exchange service you can go to our FAQ section and find all the necessary information there.
Follow us on Medium, Twitter, Telegram, YouTube, and Reddit to get StealthEX.io updates and the latest news about the crypto world.
We are always ready to give you support if you have any issues with exchanging coins. Our team does our best to protect all members and answer their questions. For all requests message us via [email protected]
You are more than welcome to visit StealthEX exchange and see how fast and convenient it is.
AMA
crypto
cryptocurrency
exchange
FLUX
Recent Articles on Cryptocurrency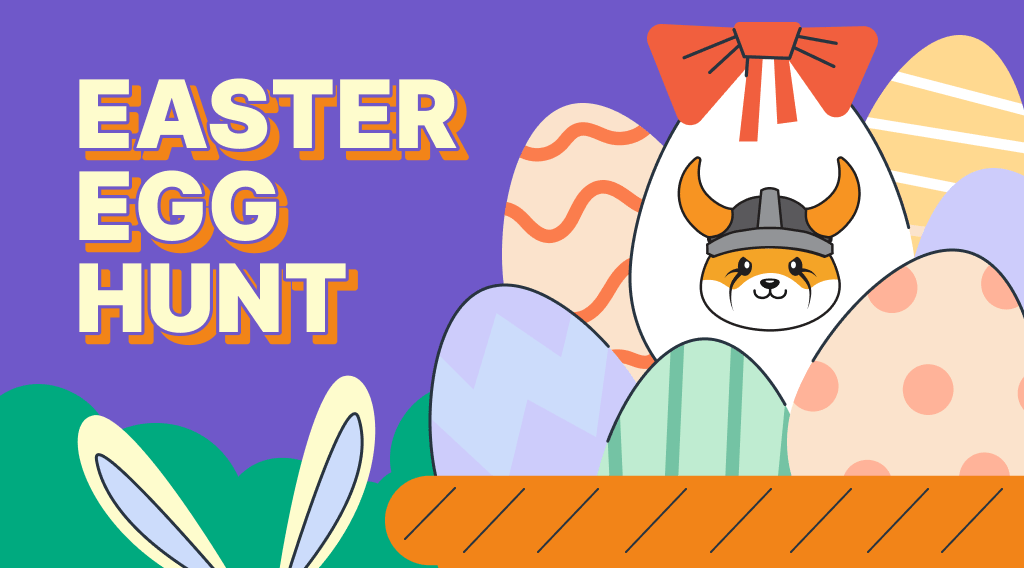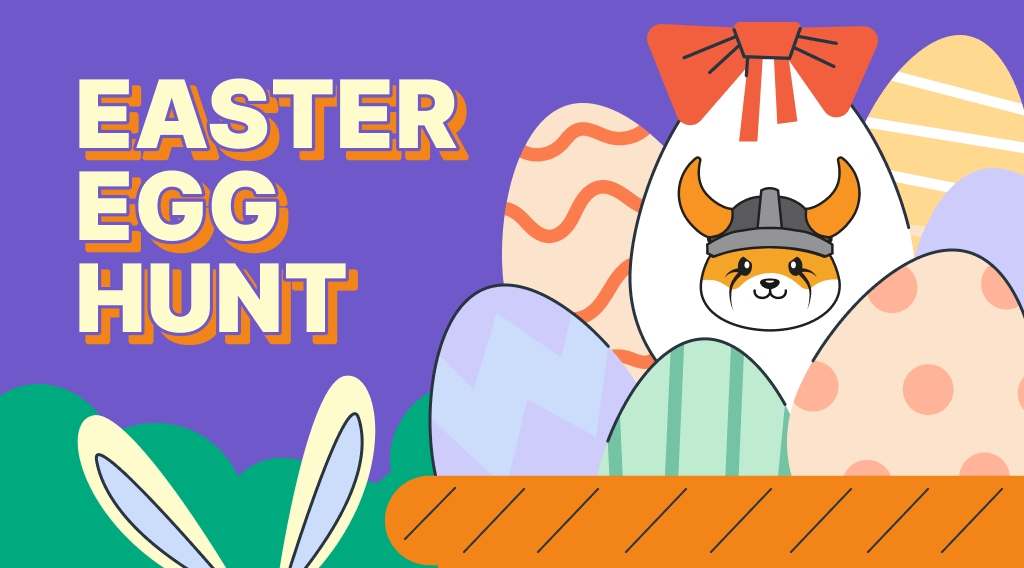 March 30, 2023
Our News
Join StealthEX Easter Egg Hunt & Win from 8M $FLOKI Prize!
Win a share of 8M $FLOKI in Easter Egg Hunt! Solve the secret word & join the fun. Good luck!…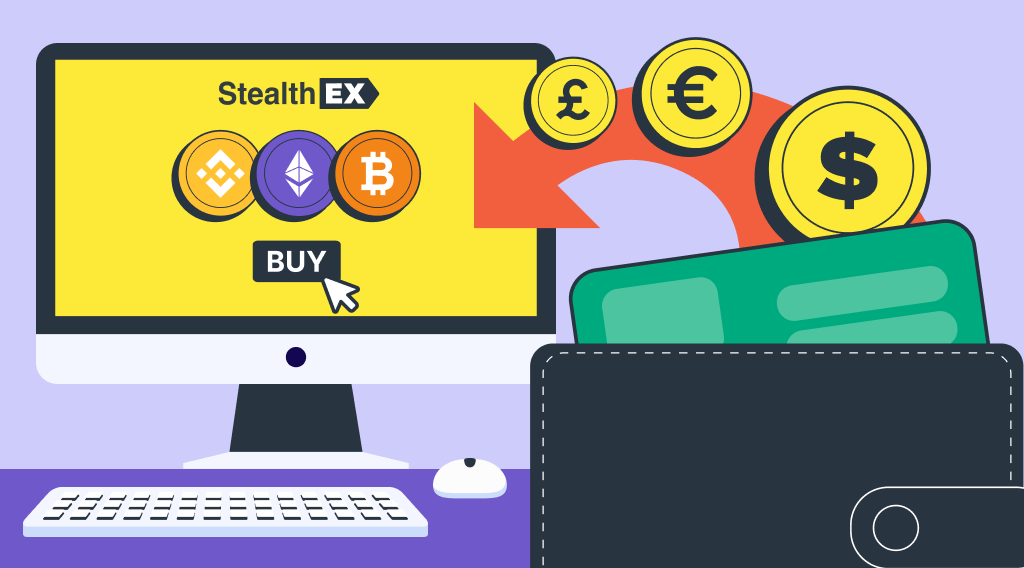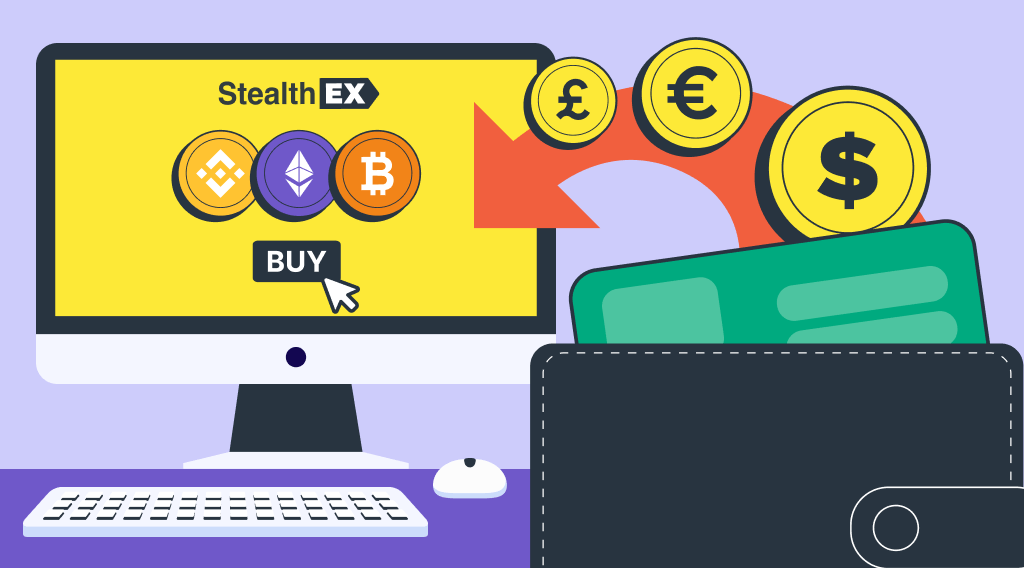 March 29, 2023
Our News
Buy Crypto with Credit Card: Fast & Easy on StealthEX
Buy crypto with a credit card on StealthEX: a secure, user-friendly platform for seamless and convenient transactions.