Give It Up for the Best Crypto Meme Coins!
November 12, 2021
Crypto World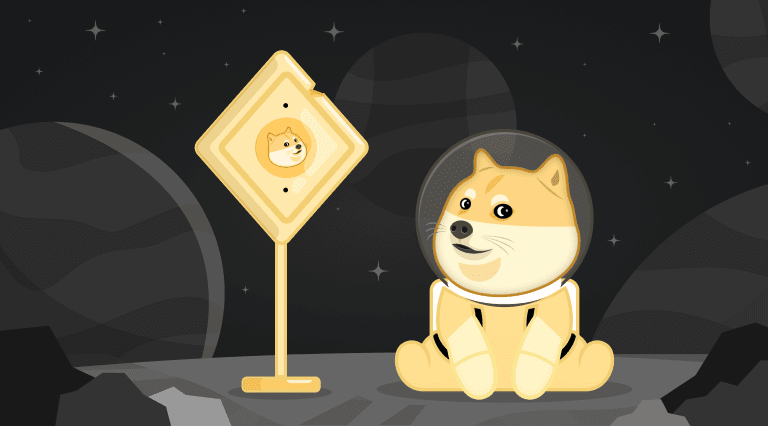 Meme coins have reached unprecedented heights during 2021, when the crypto market was on the rise. Some think getting into meme coins is madness, others get profits and just enjoy being a part of their super friendly communities. In this StealthEX article, we will try to take a quick look at the best crypto meme coins. Let's start!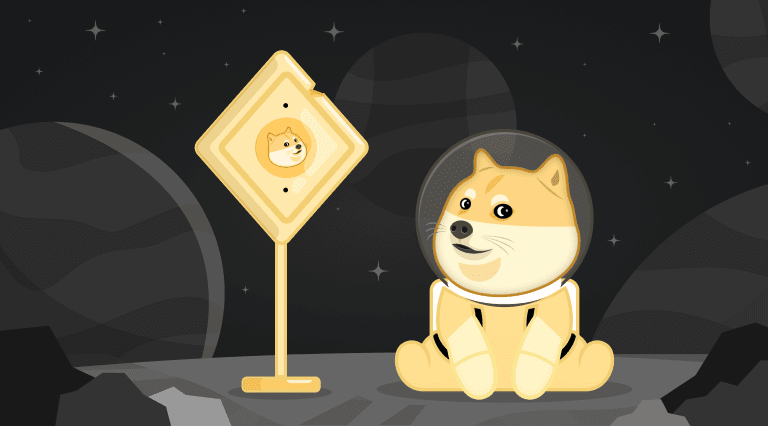 What Is a Meme Coin?
Meme coins are cryptocurrencies that become popular within a very short period of time, mainly due to influencers that suddenly start promoting them. Meme coins usually have no inherent value and no utility (except being means of exchange). As you might guess from the name of these crypto coins, they are often inspired by Internet memes: jokes and pictures from social networks.
But Why Did Meme Coins Become so Popular?
Nowadays the process of creating a cryptocurrency is very easy, so no wonder that there are hundreds of new meme coins.
But not all of them become popular. The popularity of meme coins is largely linked to their connections with current events or major social media influencers.
Let's take Elon MaOne of such influencers is Elon Musk. In March 2021, he tweeted that if there was ever a scandal about him, "please call it Elongate." A few hours later the ElonGate coin appeared. Do you think that the main goal of ElonGate creators was to make a profit on hype? You are probably right. But one great thing about meme coins is that they are not just about jokes and profits. After its launch, ElonGate has donated $75,000 to Children International, $245,000 to Action Against Hunger, and $245,000 to Ocean Cleanup. Not bad for a mock coin with a funny name, is it?
The Best Crypto Meme Coins
Dogecoin Crypto (DOGE)
The very first meme coin called Dogecoin was created by programmers Jackson Palmer and Billy Marcus in 2013. It may seem like that it is started as a simple joke, but actually, the creators had a deeper idea: to create a cryptocurrency that will be accessible for everyone. The billionaire entrepreneur Elon Musk is an outspoken supporter of DOGE and he's the most influential media person that supports this cryptocurrency.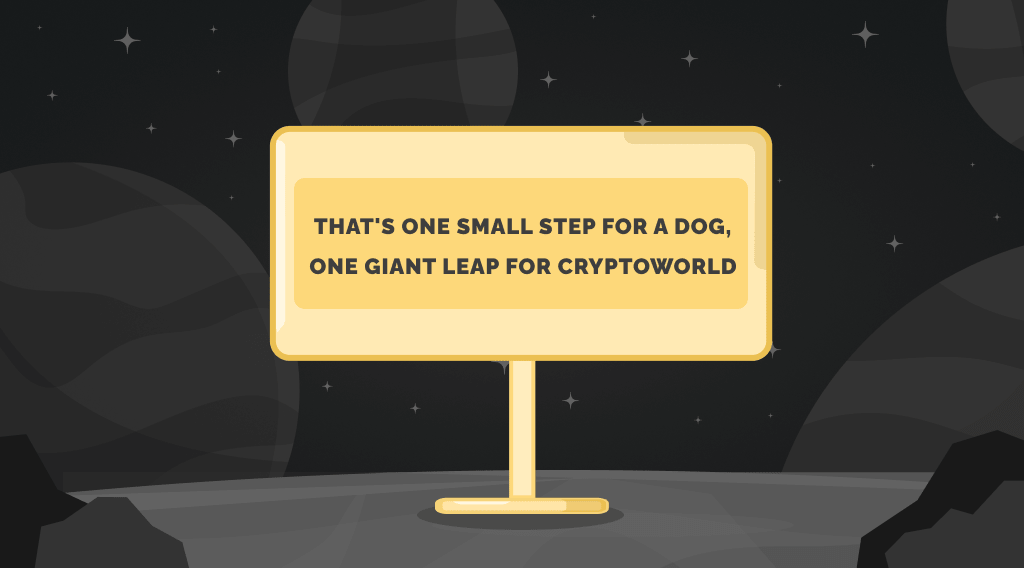 The Dogecoin project is famous for its charity activities. It is worth mentioning that DOGE is among the TOP-10 cryptocurrencies by market capitalization. Dogecoin is probably the most popular and most well-known meme coin on the market and it has already brought some crypto investors huge profits.
Dogelon Mars (ELON)
Dogelon Mars is a dog-themed meme coin on Ethereum and Polygon. It follows the example of other successful dog coins like Dogecoin and Shiba Inu. Dogelon Mars plays on several popular themes in the meme coin space. Its name is a mixture of Dogecoin and Elon Musk. It alludes to Mars, a spin on the famous moon meme, implying that Dogelon will experience a massive upward movement. As surprising as it may seem, Dogelon Mars has managed to build a significant community, with more than 300,000 Twitter followers and more than 84,000 followers on Telegram.
Shibu Inu Coin (SHIB)
Shiba Inu was created as "an experiment in decentralized spontaneous community building". The project developers say that SHIB is a "dogecoin killer" as they plan to launch a whole Shiba Inu ecosystem. Today, SHIB is among the TOP-15 cryptocurrencies by market capitalization. In the end of June 2022, Taaran Chanana, MD and Co-Founder, MemeChat, said that around 400 trillion SHIB tokens were burnt to cap supply. They were removed from circulation by moving them to unspendable wallets to be locked permanently.
SafeMoon Crypto (SAFEMOON)
The name of this coin refers to the famous meme "To The Moon!". The project was launched by John Carney with the main idea to improve Dogecoin tokenomics using a deflationary emission model. SafeMoon is a community-driven DeFi token. It has three simple functions that occur during each trade: Reflection, LP Acquisition, & Burn.
In June 2022, the Bitmart Research team released some data showing the list of top trending cryptocurrencies in the USA. Safemoon (SFM) came first. Safemoon is trending in the US because of the developments around the Safemoon project, including its newest V2 protocol. While the team is working on delivering the project, more Safemoon products are set to launch soon.
Kishu Inu Coin (KISHU)
Kishu Inu is a DOGE-like altcoin that was launched in April 2021 by an anonymous group of developers. According to its official website, it's fully decentralized and owned by its fun, vibrant community. The Kishu Inu project's main goal is to bring popular cryptocurrency concepts like NFTs, decentralized exchanges, and participation rewards to the mainstream.
Kishu tries to develop a complete ecosystem, and already includes a Uniswap-powered DEX called Kishu Swap, an NFT marketplace called Kishu Crate, a data-tracking app called Kishu Paw Print, and a merchandise store called Kishu Swag.
Banano Coin (BAN)
"Hilarious!" This is what you can say when taking a first look at this meme coin. However, if you think about it, the coin's creators have approached the idea of a cryptocurrency in a very unique and creative way. The instant and fee-less nature of Banano, combined with each transaction using a millionth of the energy that Bitcoin requires, makes it the fastest cryptocurrency in the crypto sphere. On its website, the team proudly claims that Babano is "a fungible & edible cryptocurrency with a cool yellow logo". In a nutshell, Banano describes itself as a "feeless, instant, rich in potassium cryptocurrency powered by DAG technology that aims to disrupt the meme economy."
Banano was founded April 1st 2018, and since its inception Banano has been distributed entirely for free, without even an ICO to start with. Without any major stakeholders pushing the price and paying for listings on the major exchanges, Banana remains one of the bigger crypto communities.
Hoge Finance Coin (HOGE)
Hoge Finance is a community-driven DeFi project that unites Yield Farming with memes. For every buys and sell there are token burn and HOGE holders get a share of the transaction as a reward. The Hoge Finance team plan to create their own browser games and platforms to support Indie game developers.
Hoge Finance is a community-driven DeFi project that unites Yield Farming with memes. The Hoge Finance team plan to create their own browser games and platforms to support Indie game developers. Every time a transaction takes place with HOGE, 2% of that transaction is distributed and removed (i.e. "burned") from the total supply. This increases the scarcity of every HOGE coin in circulation.
There's also a number of collectable coins that are based on miscellaneous memes and can be appreciated by true fans of the art.
Memetic / PepeCoin (PEPE)
PEPE Coin is a collectible, and is part of the "Pepe Collector" bundle in Dank Memer bot. You can buy items, power-ups, tools or collectables in the shop to help you earn money, level up, earn dank memer status or protect you. Sometimes an item is on sale for a limited time, which can be viewed at the top of the shop. There's only 1,250,000 PEPE coins available, and if you get one, it's a valuable asset in your crypto collection.
There're many variations of the coin, including different NFTs. At least one Rare Pepe has changed hands for 149.99 ETH (161,000 USD in current prices). In early 2021, Homer Pepe, the most expensive Rare Pepe NFT, sold for $320,000. The one-of-a-kind card displays a morph between Simpsons character Homer and the infamous Pepe The Frog.
Are Meme Coins Here to Stay?
Meme crypto coins are an interesting and entertaining trend in the crypto space. We can say that they were the real phenomenon of the year 2021 and are still trending. The value of some of them may be questionable, and it's always advisable to do your own research before buying any coin, nonetheless, we can say for sure that the success of each meme coin depends entirely on the activity of its developers and community. We can't wait to see how projects like Dogecoin and Shiba Inu will develop in the future.
Where to Buy Meme Crypto Coins?
StealthEX is here to help you buy meme coins. You can do this privately and without the need to sign up for the service. Our crypto collection has more than 450 different coins and you can do wallet-to-wallet transfers instantly and problem-free.
Just go to StealthEX and follow these easy steps:
Press the "Start exchange" button.
Provide the recipient address to which the coins will be transferred.
Move your cryptocurrency for the exchange.
Receive your coins!
Follow us on Medium, Twitter, Telegram, YouTube, and Reddit to stay updated about the latest news on StealthEX.io and the rest of the crypto world.
Don't forget to do your own research before buying any crypto. The views and opinions expressed in this article are solely those of the author.
Updated July 1, 2022
altcoins
crypto meme
crypto world
Dogecoin
Shiba Inu
Recent Articles on Cryptocurrency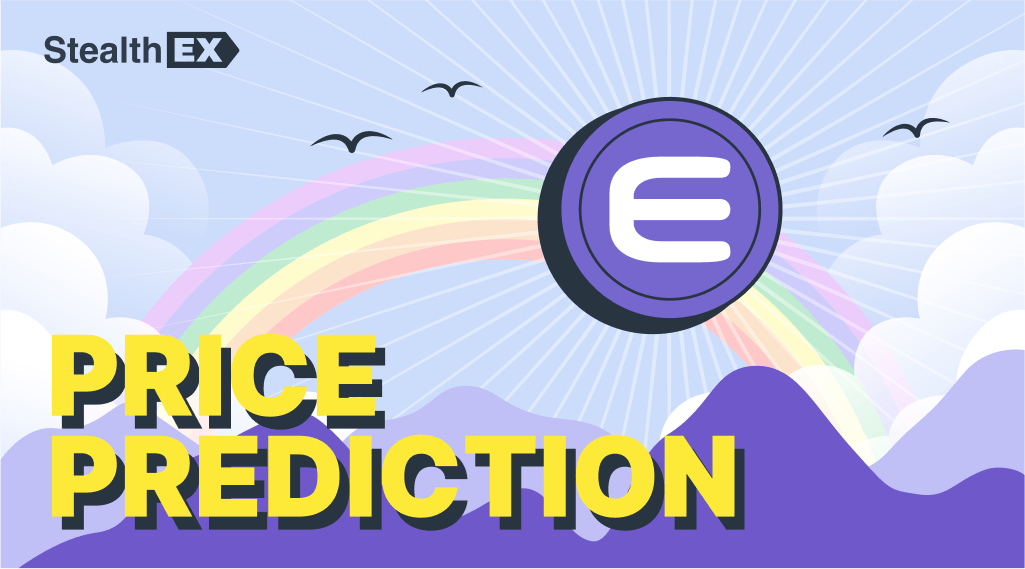 September 27, 2023
Price Prediction
Enjin Coin Price Prediction: How High Will $ENJ Crypto Go?
Based on expert Enjin Coin price prediction, the maximum price of ENJ crypto is predicted to be $75 by 2030.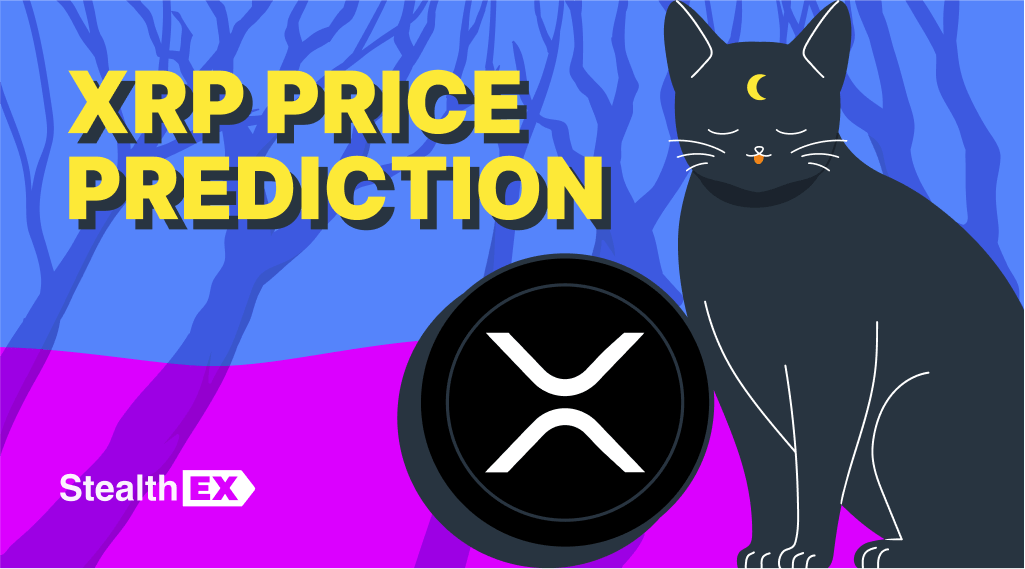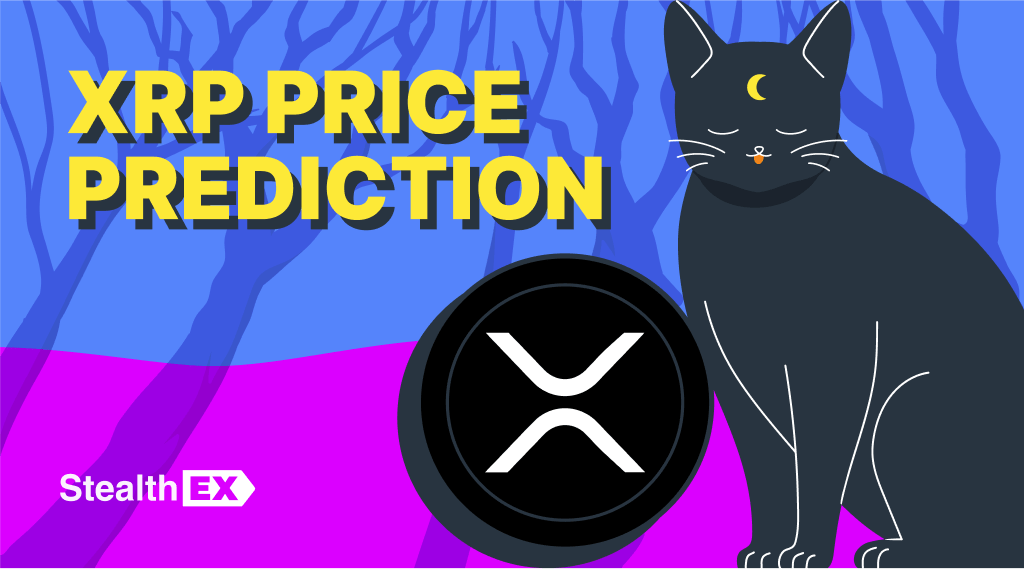 September 26, 2023
Price Prediction
Ripple XRP Price Prediction: How High Can XRP Go?
Based on expert XRP price prediction, the maximum price of XRP coin is predicted to be $12 by 2030.