Hathor Network & StealthEX AMA Recap – All You Need to Know
October 1, 2021
Crypto World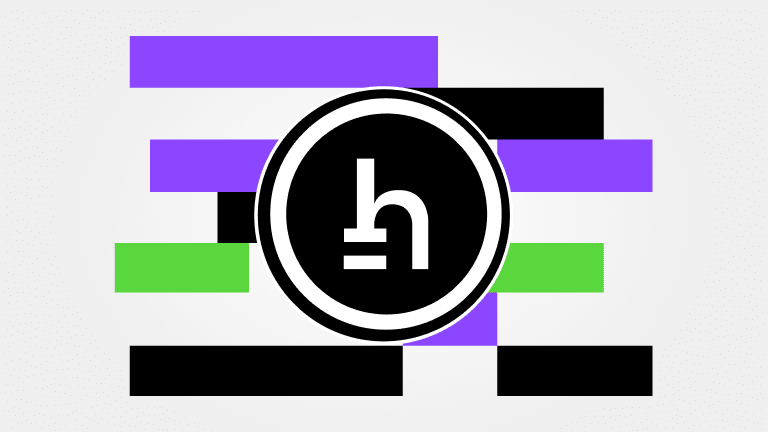 On September 30, 2021 we had StealthEX & Hathor Network AMA Session in our Telegram Community Chat and here is a recap. Just take a little time to read through and learn everything you need about the HTR coin. Let's start!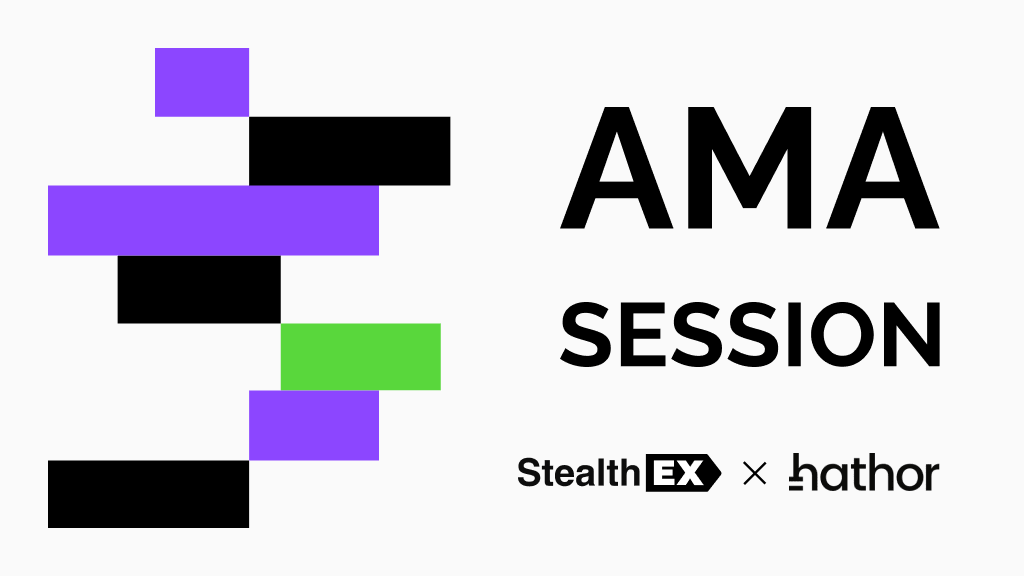 Today, we are going to have an AMA with Guto Martino Hathor Network's Marketing Manager.
We'll start with some questions from Twitter and then move on to the live chat part.
Questions From Twitter
I would like to know when the Nano Contracts will be released or how far the process is. It was on the roadmap for Q2/Q3, but the community waits for an update 🙂
Will we see it soon on testnet and what are the challenges at the moment?
Nano Contracts are the endless questions now from our community. I was pretty sure it would show up here.
Yes, they will be released first on the testnet and move later to the mainnet of Hathor Network.
NCs were scheduled to be on testnet by the end of last quarter, though our tech team had to shift priorities and reschedule things.
But it does not mean it is on hold or anything.
Many things came up along the way, like the NFT support and use cases development.
So priorities were shifted, which is normal for a serious company working on software development.
Nano Contracts are being developed now, as they always have been. And it takes time.
Anyone who ever worked with software development knows that delays happen.
We expect that during this last quarter we will roll up some good functionalities and the first ones, so please follow our official comms for news about NC.
Will the network still maintain composability while it's being shared with the side DAGs?
I love technical questions like that, even though I am the communications guy. ☺️
I will try to do my best to reply it from a non-dev or architect perspective.
First of all, Side-DAGs were earlier proposed by our team as a concept and are meant to be something similar to Polkadot´s parachains, but in a way less complex way. In this case, companies would be able to run a private version of Hathor Network (like a mini-verse) connected to the main chain through some touchpoints.
So far, we did not yet run a full test on that, though it was originally proposed on Marcelo´s pHD thesis.
With Side-DAGs, our aim is to have scalability at our mainnet without breaking the interoperability between multiple applications built on Hathor throughout the years. Example: Coca-Cola might want to use our architecture without making their data public.
At the same time, Side-DAGs will be focused on bringing scalability and control for applications running mostly on big corporations, where composability could be sacrificed for control and full governance of the sidechain.
I read today that NEAR is introducing a private sharding for corporations, similar to what we want to do.
But again, this is still under the Proof of concept phase and not a priority now.
On a scale of priority, I´d say Nano Contracts > Interoperability > Side-DAGs
though interoperability is running side-by-side with NC right now.
Will there be a Hathor team-made NFT marketplace?
I think so, but it will not be built by Hathor Labs.
My objective as a marketing manager is one: foster development activity on Hathor
and it is happening right now and recently we had the Anubians releasing their NFT platform using Hathor Network: https://www.anubians.com/
Those guys released this super cool collection of Egyptian-style NFTs and raised money that they say it will be used to foster an NFT marketplace on Hathor.
So our job here at Hathor Labs is to give those guys the tools, incentives and help to make things like an OpenSea to be built on our network.
I´m very excited for this community-initiative development. That is why we work here 🙃
How do you get listed on exchanges?

First, we have a strict guideline to not comment on exchange listings.
Exchange listing is something that we are actively pursuing, of course, and there are some metrics along the way that do not involve spending money for example.
Exchanges usually look for metrics, like use cases being developed on the network (our primary marketing objective), development activity (same), community size and brand awareness, and so on.
What do you think is really unique with the HTR network and why do you think that will help us to mass Adoption like other Layer1 projects? Is it just the easy Nano contracts or the mix of DAG and Blockchain? What would you say as the marketing manager is the most important fact?
Two things: scalability and how easy to use our network is.
Hathor was built with one principle that later became our tagline: Blockchain Made Easy
Before Marcelo first started building what became our architecture, he was doing some research and consulting work and bumping all the time with the same three questions when talking to other CTOs:
blockchain is weird and complicated.
blockchain is expensive to implement.
I can´t find a dev who knows how to work with blockchain.
As many of you know, transacting in some chains today is super messy. Expensive AF.
Some other chains also sacrifice decentralization by using supernodes.
So the idea was to make a blockchain that would be simple to use, work and implement. Language agnostic as well.
Any dev can come up and play. No Solidity, no substrate, no EVM. Python welcome as well.
And answering your question as a marketing manager, what differentiates us from other chains and where we found the product-market-fit is exactly on this simplified framework. CTOs, CEOs and etc are averse to risks and think only on R.O.I. (return of investment)
So we are offering a simplified framework with less room for "wild" things.
Hathor will focus on 20% of the tools out there, which solves 80% of the use cases.
And that is awesome. If we do those 20% better than other chains, we are extremely well-positioned.
What's the project or 'thing' you look forward to most, when looking at a time span of 5+ years? Or, rather, what's a long term objective that might be challenging to complete but will ultimately be most rewarding to you/the team?

5 years feels like 500 years on Crypto.
I´ve been dwelling in this space since 2016 and it is pretty impressive how much it has changed.
Back in 2016 I would call someone crazy if they told me that they paid 6 figures on a jpg, but now it is a reality.
What I expect in 5 years is to have more and more hash power on Hathor Network and thousands of use cases going live on our network. I expect that we will also be up and running as a chain, and we are making sure that happens.
Partnerships like F2Pool are crucial for this. We are a PoW merged mined chain.
How do you talk to a potential use case if you can´t promise that your validators will be up and running?
Data center for Bitcoin mining is being built and working closely to us through the Hathor Green initiative.
How to make sure that proof of work is viable in the long term as greenwashing is growing in society?
I am not the best person to talk about this, as I am not versed in ESG or even an engineer, but let me give it a try.
This is a paper recently published by Square and Ark Investment Management that actually claims that Bitcoin will be responsible for fostering a new wave of sustainable energy production. I think everyone should read it and get to their own conclusions.
But right now you see some US states subsidising companies to use power plants that have been deactivated for ages. I see that there is a movement happening here.
And that is exactly why we launched Hathor Green and also signed the crypto climate accord.
We want to help those miners who are already using green energy.
And later on, we will roll the phase 2 of Hathor Green, which will be helping miners who do not use green energy to offset their carbon footprint.
Live Questions
Is HathorNetwork friendly for a person without knowledge of technology or cryptocurrencies? How do you guide a person without cryptographic knowledge to use the platform?

Download our wallet on the website, go to gethathor.com to get some free HTR and create your own token. Simple like that.
About the HathorGreen project.. Do you use funds for charitable donations or preservation of the environment or do you have plans to implement it in the future? it's very interesting.
Not for now.
We want first to help miners and later think about anything else.
Can you explain how is your Tokenomics Distribution? How many tokens Will be minted? And How many tokens Will be locked by the team?

You can find it here: https://hathor.network/resources/token-economics/
Could you give me 2 or 3 key points to convince me and other angel investors to invest in Hathor in long term?

The advice is standard:
Go to our website
Read all the documentation, blog posts.
Do your own research
We do not encourage or market our token. Our objective is to have use cases and builders with us.

Q. Your project name seems very catchy. 🤩
Can you explain why your project name is "Hathor", Is there a story behind it?
It comes from an Egyptian goddess.
Most of the priority of the cryptocurrency community & investors is the symbolic price. When the price of the $HTR token soars/pumps, the community rejoices and grows. When the price of $HTR your token drops/dumps, many people are fear, uncertain and doubt (FUD) of HATHOR.
So, How do you deal with this or how do you deal with your investors panic if $HTR token price drops/dumps?
What are your plans to strengthen and grow your community & investors so that they don't just value HATHOR in terms of the price of $HTR tokens only?
This is a tricky but good question.
We have no marketing plan or strategy for fomenting buying of our token. None.
And I see a lot of people asking for paying YouTubers to attract retail, which is something we refuse to do.
My objective, and it needs to be clear, is to attract use cases and developers to the network.
The more use cases we have on our chain, the fewer tokens will be circulating
What can you tell us about your partners? I mean, are you looking for more partners to bring innovations on different networks, for example?

Yes, building a Network means providing infrastructure connection and therefore more partners and other networks on board.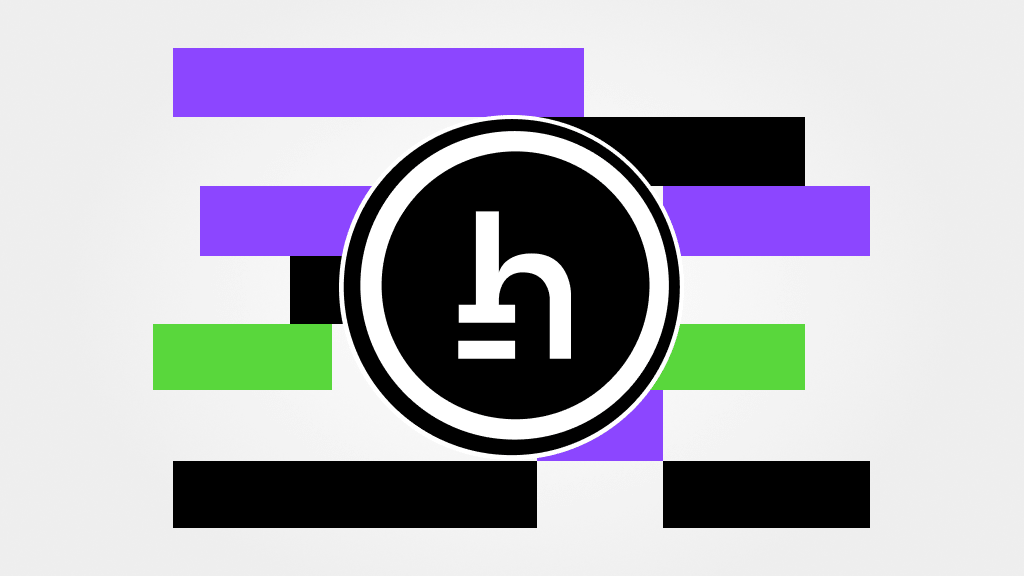 Always welcome to swap Hathor coin on StealthEX
How To Buy HTR Coin?
Just go to StealthEX and follow these easy steps:
Press the "Start exchange" button.
Provide the recipient address to which the coins will be transferred.
Move your cryptocurrency for the exchange.
Receive your HTR crypto!
If you have remaining questions about the StealthEX exchange service you can go to our FAQ section and find all the necessary information there.
Follow us on Medium, Twitter, Telegram, YouTube and Reddit to get StealthEX.io updates and the latest news about the crypto world.
We are always ready to give you support if you have any issues with exchanging coins. Our team does our best to protect all members and answer their questions. For all requests message us via support@stealthex.io.
You are more than welcome to visit StealthEX exchange and see how fast and convenient it is.
AMA
crypto world
cryptocurrency
Hathor
HTR
Recent Articles on Cryptocurrency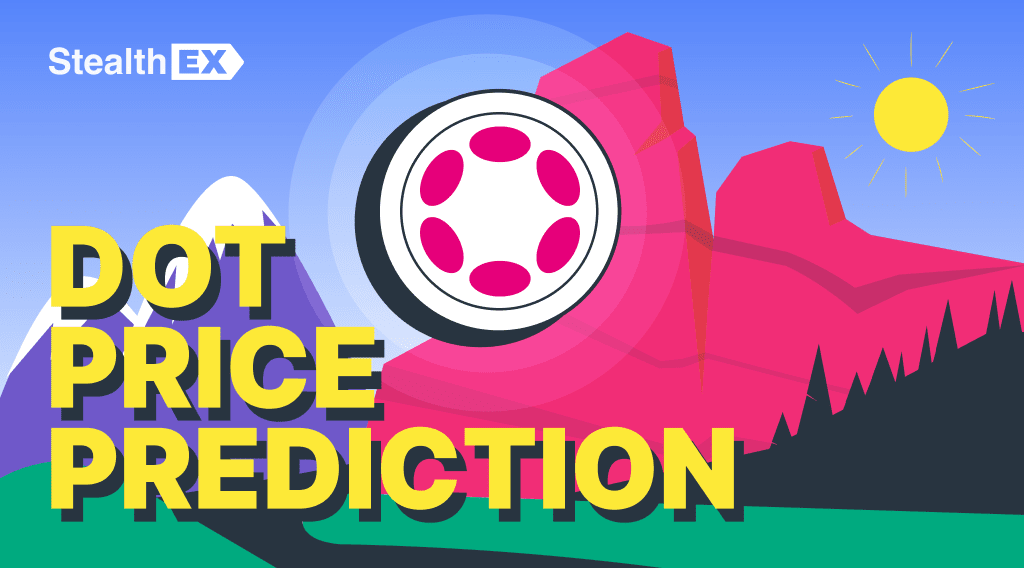 November 29, 2023
Price Prediction
Polkadot (DOT) Price Prediction: Will DOT Coin Reach $1000?
According to the long-term Polkadot price prediction by the end of 2030, the DOT price may rise to $195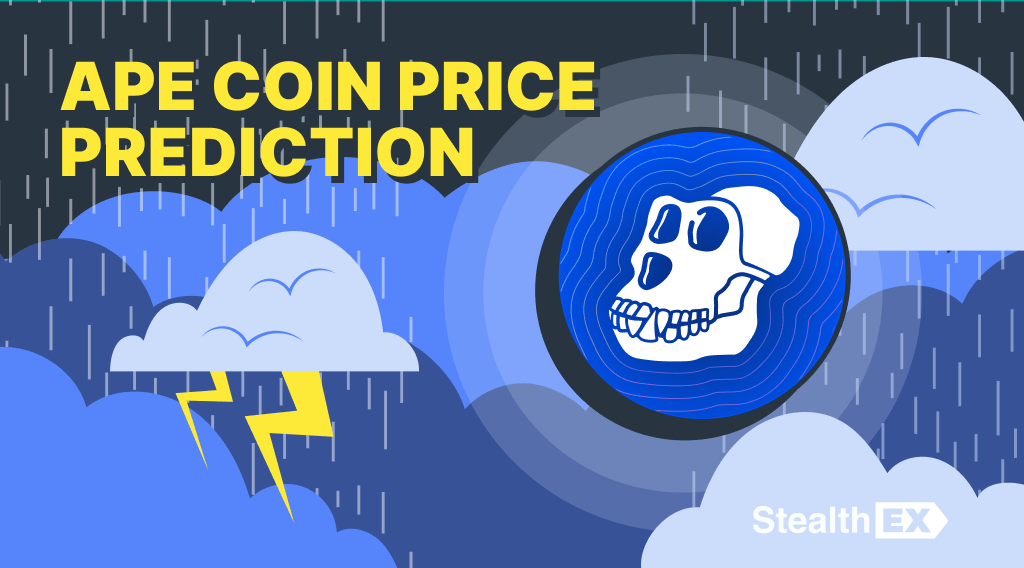 November 29, 2023
Price Prediction
ApeCoin Price Prediction: Is APE Coin a Good Investment?
According to the long-term ApeCoin price prediction by the end of 2030, the APE price may rise to $250