How to Buy Kaspa (KAS) Coin: A Step-by-Step Guide
August 1, 2023
How to Buy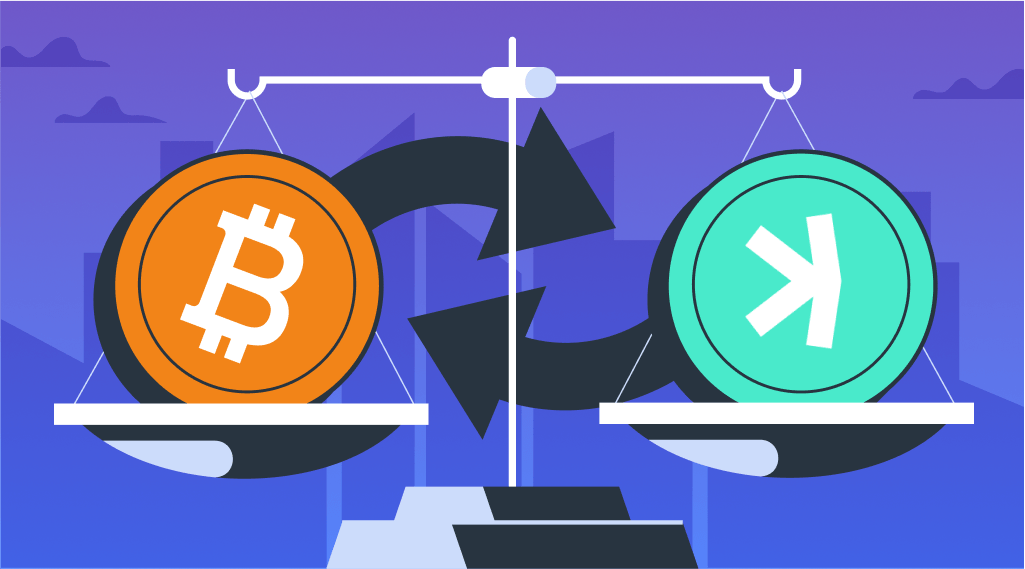 The crypto industry provides its users with a number of scalable solutions, and one of the fastest is Kaspa. Kaspa (KAS) is an instantaneous validation transaction sequencing layer. This means that miners can promptly include transaction requests into the blockchain, supporting non-contemporary state updates. Essentially, Kaspa utilizes the PHANTOM protocol – a scalable simplification of the Bitcoin consensus (transaction rules, states, and Bitcoin values). Kaspa also leverages Bitcoin's Proof-of-Work (PoW), UTXO-based isolated state, deflationary financial policy, and has no pre-mining and central governance. Let's take a closer look at this crypto project and how to buy Kaspa coin via StealthEX mobile app.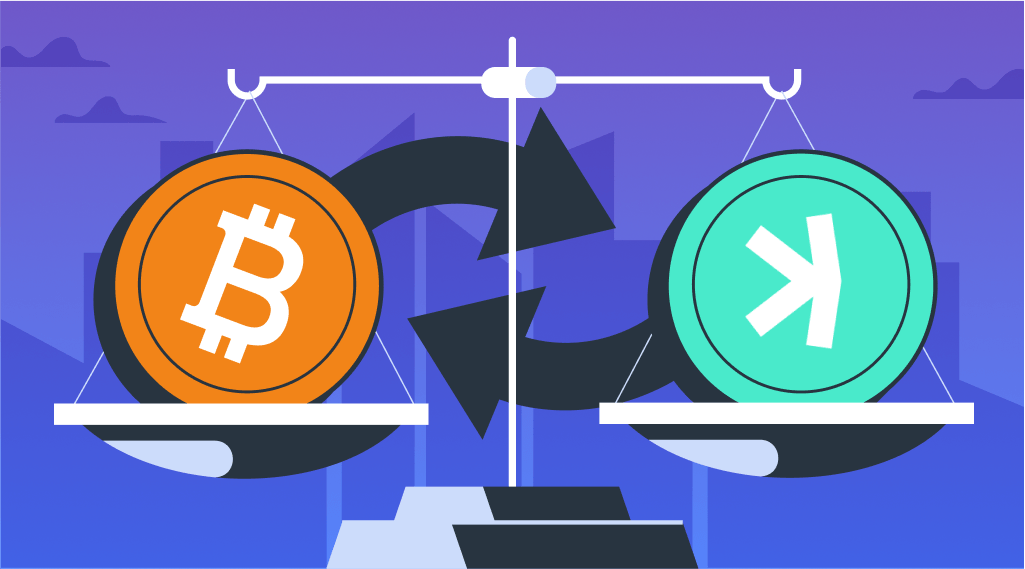 Where to Buy Kaspa Coin?
There are many exchanges where one can swap other cryptocurrencies for KAS coin and StealthEX is one of the safest options. This platform offers users to get Kaspa crypto with no extra fees and with the best floating and fixed rates. This cryptocurrency is always freely available for exchange via StealthEX.
How to Buy Kaspa (KAS) Crypto?
Crypto to crypto swaps via StealthEX are done in a straightforward, simple, and hassle-free process – whether you're doing them via the platform's website or in the convenient Mobile App on the go. Let's imagine you want to exchange BTC for KASPA. To initiate the purchase with your credit card via StealthEX's user-friendly Mobile App, just follow the instructions below:
First, insert the amount in BTC that you'd like to swap. The amount of KAS will automatically adjust according to its current rate. If everything is okay, click Start Exchange: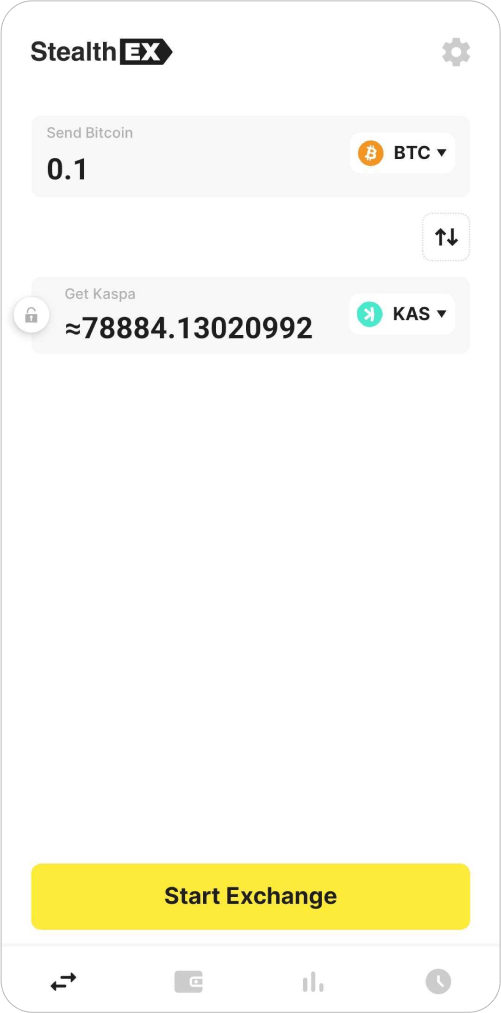 Enter the address of your crypto wallet that you'd like the cryptocurrency to be sent to (in this case, your Kaspa coin wallet), and click Next Step:
Double-check the address and don't forget to agree to the platform's Terms of Service and Privacy Policy by ticking it off. If everything is correct, proceed to the next step by clicking on the respective button: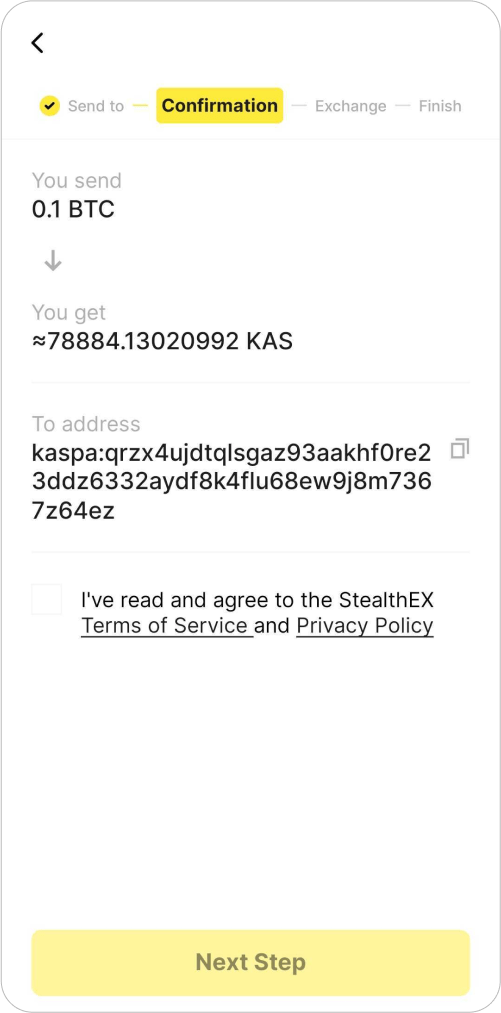 Here's what it should look like: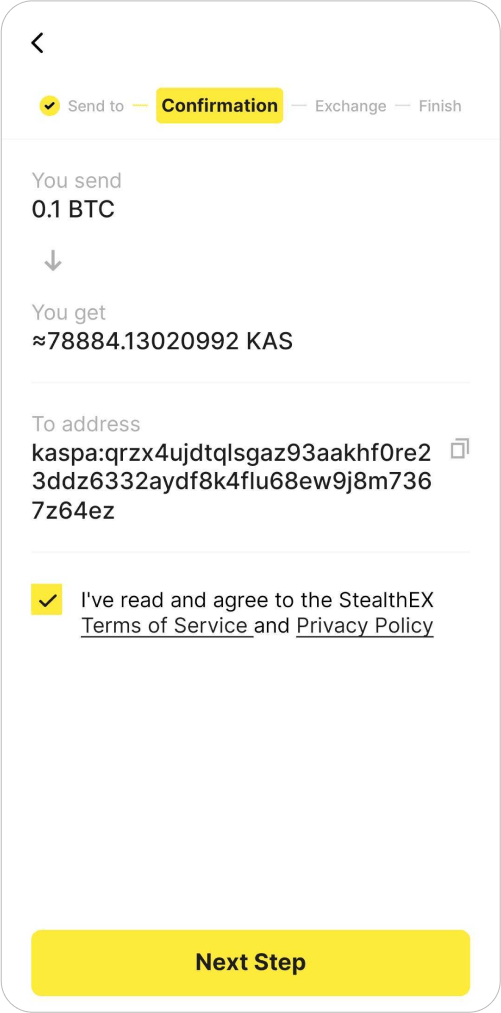 All you need to do now is send the required deposit in Bitcoin to the wallet address specified on the screen to complete the swap: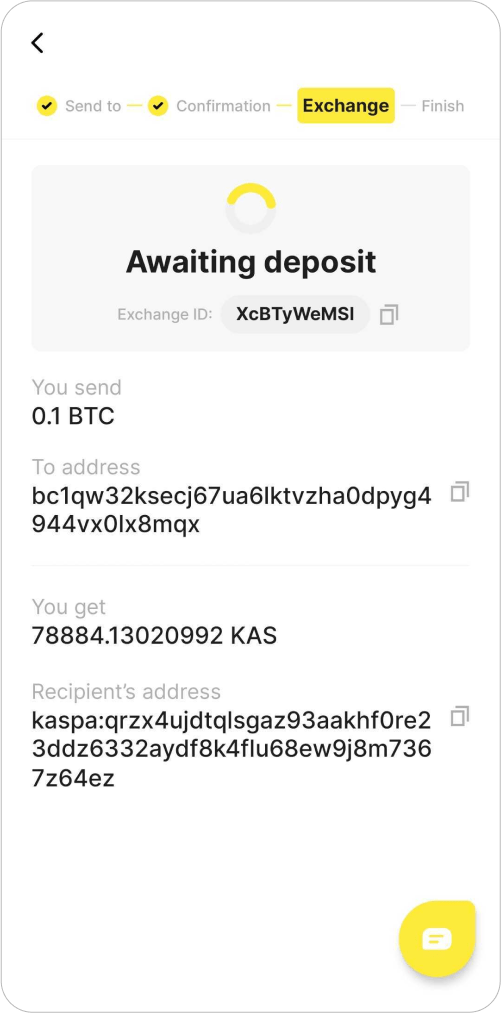 Exchange Statuses
After sending BTC coins to the shown address, the information on the Exchange page will be renewed automatically. The Exchange page has several statuses that will change during the time of the exchange.
The first status is Awaiting deposit.
The following status is Confirming. This means that StealthEX is confirming the transaction you made.
The next status is Exchanging. During this time the exchange is being made.
Then the status will be changed to Sending to your wallet. This indicates that there are just a few minutes until you receive your Kaspa (KAS).
Finally, you will be redirected to the Finish page. This shows that the exchange has been successfully made and you will receive crypto to the address provided. To be sure that KAS crypto was sent to your wallet you can also use the Output hash shown on this page and check it in the blockchain list of transactions.
That's it. You're brilliant! You've just purchased some cryptocurrency and you can create a new quick exchange if you like.
Summing Up: Effortless Kaspa Coin Exchange
As you can see, the process of swapping one cryptocurrency for another via StealthEX's Mobile App is quick and effortless. Exchanging BTC to KAS couldn't be easier. The platform's live chat with the Support Team will help you should you have any questions. Don't hesitate to contact them if you need any guidance or tips.
Quick crypto swapping is just one of the many StealthEX benefits. This instant crypto exchange has become popular with professional traders, investors, and cryptocurrency enthusiasts alike as it offers an extensive crypto collection and transparency. Instant trades are processed in a stylish and user-friendly interface.
Kaspa Overview: What Is KAS Coin?
With a PoW consensus technique, Kaspa describes itself as the fastest and most scalable Level-1 instant validation transaction layer. Due to the fact that it is built on the GHOSTDAG/PHANTOM protocol, a scalable generalization of the Bitcoin consensus, it is theoretically just as secure as Bitcoin. Unlike historical blockchains, PHANTOM allows parallel blocks to coexist and arranges them in consensus. In general, Kaspa is the most basic iteration of the Bitcoin consensus. Kaspa is community-based and open-sourced in order to achieve complete decentralization. Some crypto enthusiasts claim that it's the only project that solves the blockchain trilemma.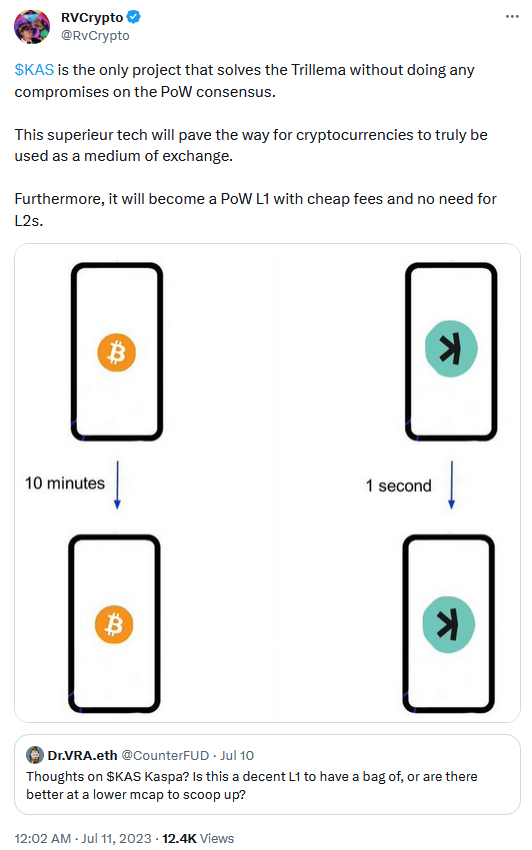 Due to the prevalence of isolated blocks in regressing transactions, one of the main problems with the Bitcoin consensus that Kaspa aims to address is the fact that a network attacker just needs to produce slightly less blocks than the genuine effort. As a result, a 51% attack actually uses less computing power than 51%. It truly seems like a little issue, because the difference between a 50.1% and a 49.9% attacker is negligible. The issue appears when programmers boost network throughput by increasing block rate or size. They unavoidably raise the rate of isolation, which compromises network security.
You can sign up to operate a mining node in the Kaspa ecosystem. KAS mining is more decentralized thanks to the protocol's fast block speeds, which can enable successful solo mining at low hash rates. A modified version of the 'optical miner' HeavyHash algorithm called kHeavyHash is used in KAS mining. kHeavyHash interacts nicely with common mining hardware, including GPU and FPGAs, and is resource-efficient and core dominant.
Kaspa: History
In 2016, Yonatan Sompolinsky and Aviv Zohar came up with the Kaspa concept and put it into action. They created and implemented a project using the GHOSTDAG protocol to address the scalability issue with PoW blockchains. Additionally, Kaspa offers safety with the advantages of quicker settlement times and adjustable block time and reward, just like other PoW methods.
Unlike many other digital currencies, Kaspa was fair-launched without pre-mining or any other pre-allocation of coins on November 7, 2021. It's a community project that is completely open source, with no central governance.
What Is PHANTOM GHOSTDAG?
As a generalization of the Bitcoin protocol to a direct open-chain graph of blocks (blockDAG), PHANTOM is a PoW consensus method for a permissionless blockchain. In order to distinguish between honest and dishonest blocks, it resolves an optimization problem over the blockDAG. This establishes a trustworthy set of directives on the blockDAG, a mechanism that is agreed upon by all honorable miners. You can use PHANTOM to your advantage by operating a peer-to-peer (P2P) node operator or miner to solve challenging kHeavyHash mining puzzles and validate blocks in accordance with the GhostDAG consensus. Kaspa uses the GHOSTDAG protocol as its main technology.
Due to the beneficial PHANTOM GHOSTDAG mechanism, Kaspa combines the finest features of both Bitcoin and Ethereum to create a decentralized currency that supports decentralized finance apps and functions as a store of value. Kaspa is the ideal store of value and digital currency with great financial application potential thanks to its quick confirmation times, high throughput, and scalable consensus system.
Kaspa Use Cases
Kaspa blockchain offers a number of use cases and features:
Instant confirmation. Instant ledger confirmation is critical for the user and developer experience, integration with other web applications, and fast transaction settlement. Kaspa achieves that by minimizing the consensus engine's latency on transaction flow and user experience.
Peripheral nodes. Peripheral nodes help mitigate serious frontrunning and MEV threats. Therefore, there's no need to worry about miners and trading bots trying to manipulate transactions and gain an unfair advantage over ordinary users. The sub-second block times allow for pre-trade privacy and stealth transactions, which protect users from such manipulations.
Rapid and scalable transaction sequencing. Kaspa's base layer concentrates on developing into a rapid and scalable transaction sequencing (also known as proof-of-publication) engine. Therefore, the base consensus will only keep track of the state of payments. On the other hand, Layer-2 operations will keep track of the more comprehensive and expressive form.
Security. Kaspa employs the same security principles and methodology as bitcoin by replacing SHA-256 PoW encryption with kHeavyHash. kHeavyHash, which inherits all security properties from SHA-256, is a modification of the SHA-256 hash algorithm that also includes a weighting function. Thus, blockDAG is protected by a robust network of decentralized volunteers (miners) who validate and sign transactions. Just like bitcoin, kaspa is also fully decentralized and permissionless. Anyone can participate and anyone can help secure the network.
Kaspa Coin Price Prediction: What to Expect?
In order to understand how a crypto project will be developing in terms of price, we need to find out more about its current initiatives, and Kaspa shows no signs of slowing down. Along with the Desktop Wallet, KDX, Kaspa Web Wallet, and Kaspa Command Line Wallet, Kaspa welcomed its fourth and latest wallet and first mobile wallet: Kaspium. The team is translating its interface into different languages to open more opportunities to people around the world.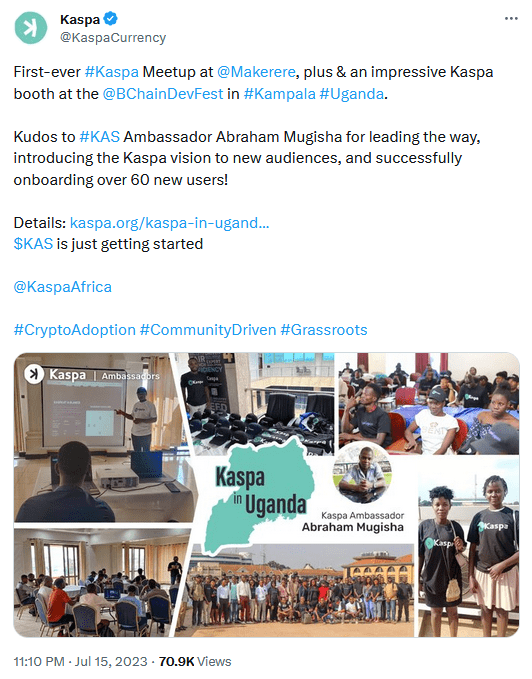 The blockchain also continues to attract new audiences from around the world. With so much going on, Kaspa maintains a certain price level even during the bear market. Many crypto enthusiasts believe that by 2030, Kaspa (KAS) will reach no less than $0.67. Others are less optimistic and think that it can only go as high as $0.195 by that time.
It is true that Kaspa has performed well since its inception. Considering its current initiatives and its past history, Kaspa is one of the fastest-growing projects with real use cases, which can be strong by nature.

Make sure to follow StealthEX on Medium, Twitter, Telegram, YouTube, and Publish0x to stay updated about the latest news on StealthEX.io and the rest of the crypto world.
Don't forget to do your own research before buying any crypto. The views and opinions expressed in this article are solely those of the author.
exchange crypto
exchange cryptocurrency
how to buy
KAS
Kaspa
Recent Articles on Cryptocurrency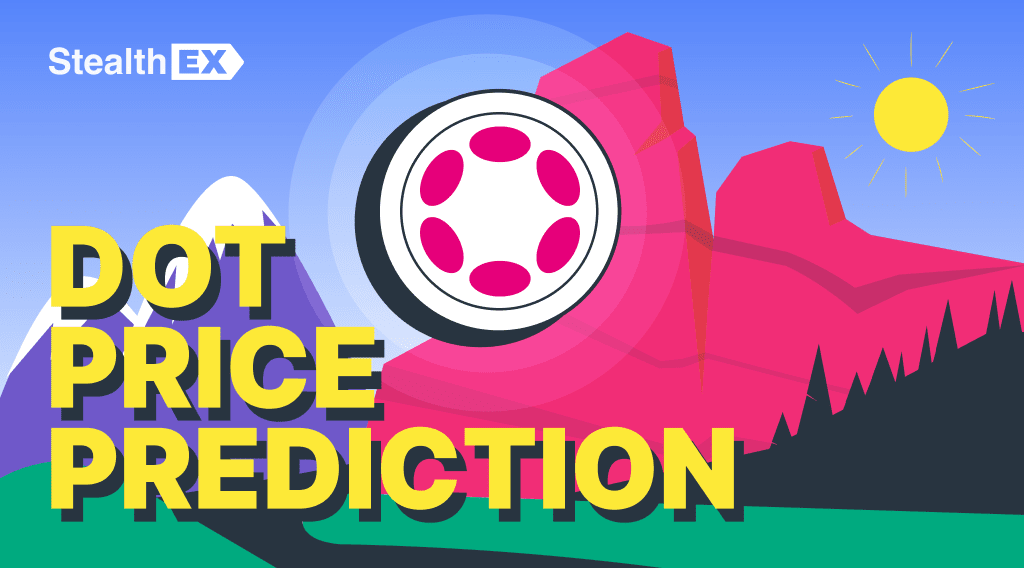 November 29, 2023
Price Prediction
Polkadot (DOT) Price Prediction: Will DOT Coin Reach $1000?
According to the long-term Polkadot price prediction by the end of 2030, the DOT price may rise to $195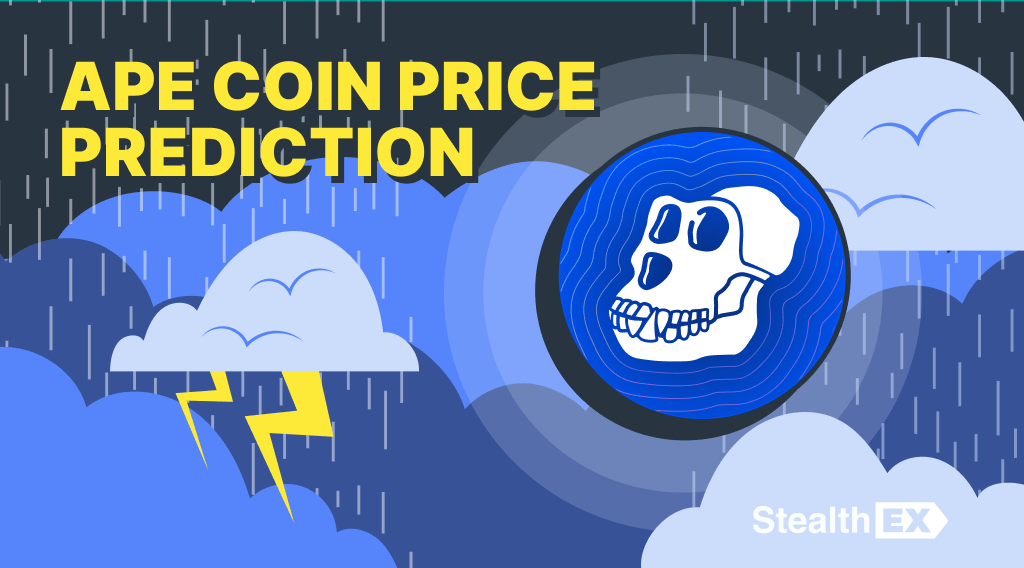 November 29, 2023
Price Prediction
ApeCoin Price Prediction: Is APE Coin a Good Investment?
According to the long-term ApeCoin price prediction by the end of 2030, the APE price may rise to $250