How to Buy Poodl Token? ETH to POODL Exchange
December 13, 2022
How to Buy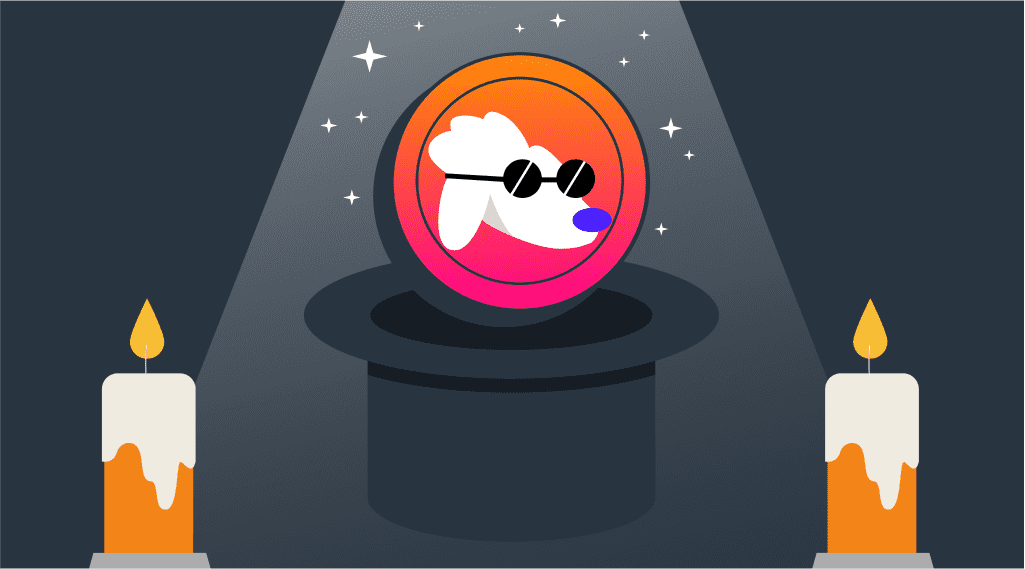 It's a well-known fact that the meme crypto community loves dogs. Dogs come in all shapes, breeds, and sizes, and crypto enthusiasts love canines so much that they dedicate entire blockchains and cryptocurrencies to them. One of such crypto projects is Poodl Token. Although the majority of dog-inspired tokens can be considered meme coins, POODL is much more than that. The team behind POODL seeks to ensure that POODL brings actual utility to millions of people around the world. And even though the token was destined to become one of the many pump-and-dump projects, it actually survived and started developing its own community and value. Read more about how to buy POODL token in the new StealthEX article.
Where to Buy Poodl Token?
There are many exchanges where to buy $POODL coin, and StealthEX is one of the safest options. This platform offers users to get POODL crypto with no extra fees and with the best floating and fixed rates. This meme cryptocurrency is always freely available for purchase via StealthEX.
How to Buy POODL Token?
Just follow the guidelines below. Let's imagine you want to exchange ETH to POODL. To make an exchange, you need to take a few simple steps.
First, you should choose Ethereum in the left drop-down list. Then choose Poodl Token (POODL) in the list of coins on the right.
After setting the pair it is necessary to enter the amount of ETH you want to exchange.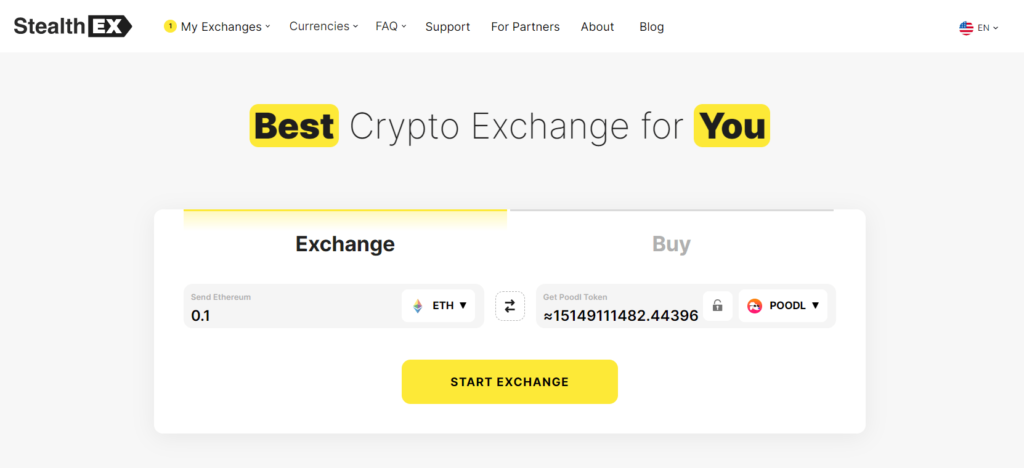 Here you will see the estimated amount of Poodl Token that you will receive after the exchange.
Now, when everything is set, press the Start Exchange button and you will be taken to the next page.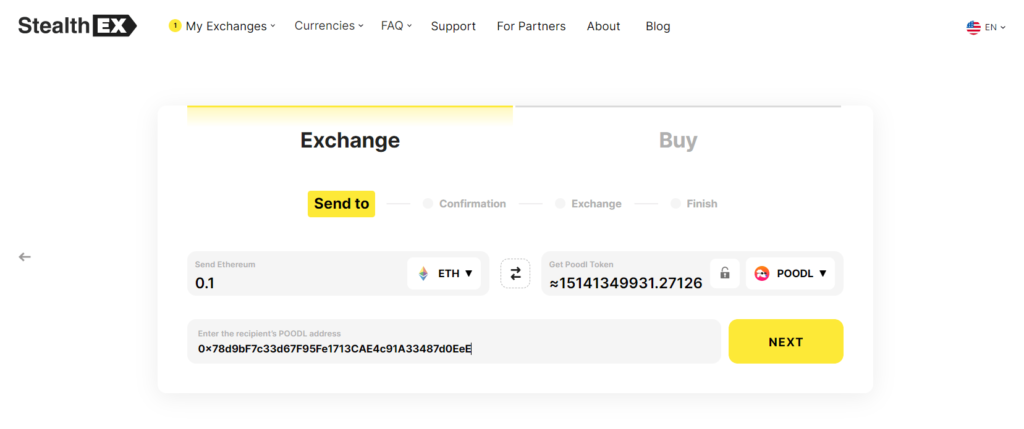 In the second step, you need to provide the POODL crypto recipient address. The recipient address must match the crypto you are going to receive. Remember to double-check the information you enter prior to the exchange as the transaction you make cannot be canceled.
As soon as you have carefully checked all the details, you can press the Next button and you will be redirected to the Confirmation page.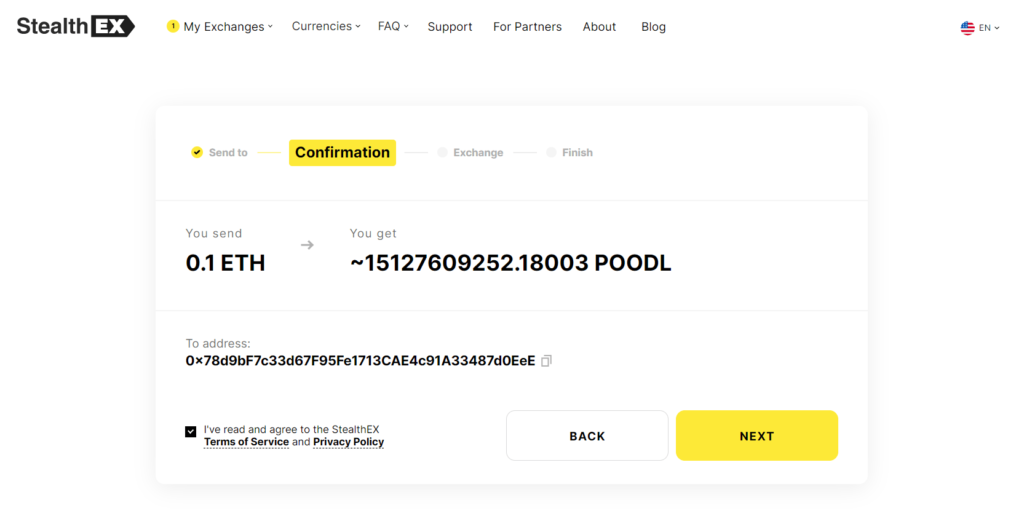 Here you can revise the address provided and the amount of POODL coin you will receive. Don't forget to read and check the Terms of Use and Privacy Policy box. Without checking the box you will not be able to continue the exchange. 
Pressing the Next button you will be redirected to the Exchange page. 
At first, you will see the address where you need to send your ETH coin to continue the exchange. StealthEX will also provide you with the exchange ID. It will allow you to keep all the information about the swap. It is recommended to save your exchange ID or the link to your exchange.
Exchange Statuses
After sending ETH coins to the shown address, the information on the Exchange page will be renewed automatically. The Exchange page has several statuses that will change during the time of the exchange.
The first status is Awaiting deposit.
The following status is Confirming. This means that StealthEX is confirming the transaction you made.
The next status is Exchanging. During this time the exchange is being made.
Then the status will be changed to Sending to your wallet. This indicates that there are just a few minutes until you receive your POODL coin.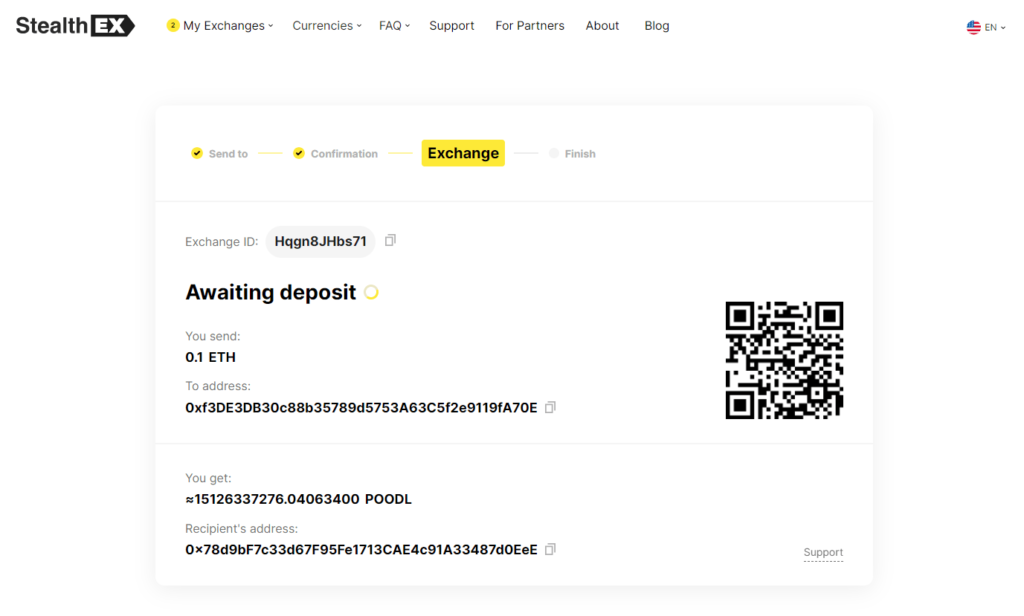 Finally, you will be redirected to the FINISH page. This shows that the exchange has been successfully made and you will receive crypto to the address provided. To be sure that POODL coins were sent to your wallet you can also use the Output hash shown on this page and check it in the blockchain list of transactions.
From here you can either create a new exchange on StealthEX.io or leave the page and check your POODL crypto wallet to be surprised at how fast you get Poodl Token to your address. Usually, the process is quite rapid so you won't need to wait long: POODL swaps are processed in a matter of minutes.
Keep reading StealthEX's article to learn more about the project itself and POODL crypto.
Poodl Token: About
Poodl Token was around much longer than many crypto enthusiasts can imagine, and the project initially got off to a bad start. Interestingly, it appeared even before the meme-coin craze gained traction and the token was originally hosted on Ethereum. However, the first creators of the project quickly abandoned it. Luckily, even though the coin had lost steam, the community behind it had not. They saw the great potential behind POODL and picked it up.
Once the new team behind POODL, together with the community, revived the token, an issue emerged with the liquidity from the original developers, which was locked until May 2, 2021. To prevent a rug pull, the community decided to airdrop a new token to the existing holders in a risky, but successful attempt to save the project.
On April 25, 2021, all holders were sent the new POODL token in the amount which matched the size of their holdings of the old token. The new token was deployed on Binance Smart Chain because of the demand of the POODL community. In addition, BSC allowed holders to save on gas fees.
Although the original creators later tried to conduct the rug pull, their efforts were unsuccessful. As a result, POODL was able to get back on solid ground. The stability enabled the team and community to begin building utility. A community voting system was put in place, allowing anyone holding POODL to vote on important project-related issues or initiatives.
POODL tokenomics encourages holders to keep their tokens by redistributing 2% (1% burned, 0.5% liquidity, 0.5% charity, and 2% marketing). This mechanism decreases the amount of circulating POODL on every transaction and incentivizes holding. The token has a total supply of 100,000,000,000,000 POODL, and 16,000,000,000,000 POODL has already been burned.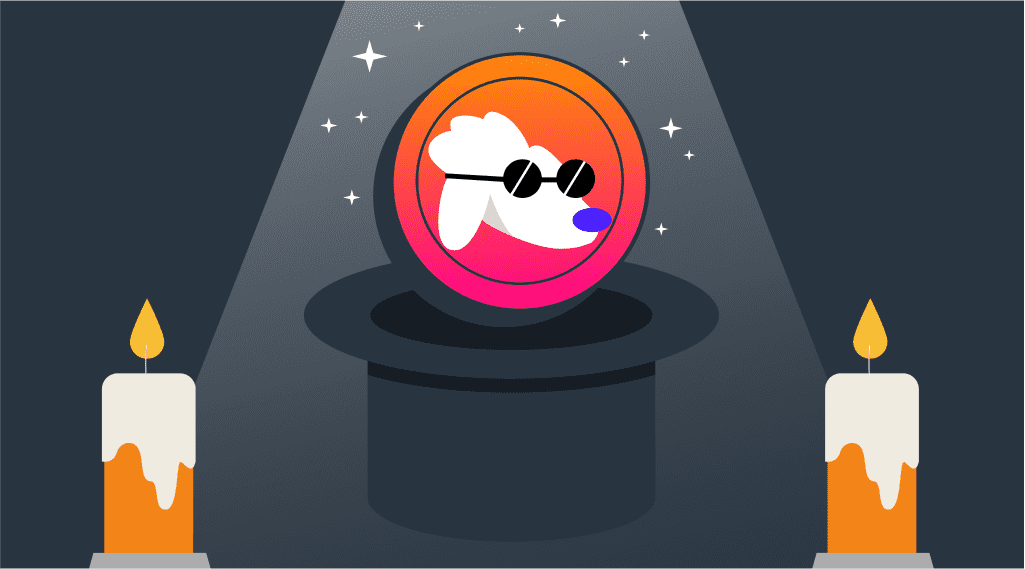 POODL Crypto: Features
The main features of the project are described as follows:
Liquidity lock. The POODL/wBNB pool is locked at UniCrypt for 5 years. For five years, Poodl Token holders will always be able to buy and sell their coins.
Verified channels. In order to keep the users safe from fake groups, the project provides support via a number of social media accounts: Twitter, Telegram, Opensea, and CoinMarketCap.
KYC'd team. Poodl's admin leadership team have all been KYC'd through the SEEK ecosystem, which means that its members are real people.
Safe and secure project. The Poodl Token has been verified by Solidity Finance.
More partnerships. POODL's goal is not just making the token valuable and its holders monetarily happy, but sharing its success with those who need it. The project has a number of active partnerships with charities which it donates to.
There are numerous use cases for the Poodl Token. POODL transactions are a perfect payment method because they are virtually borderless. In other words, there are no limits when it comes to sending or receiving POODL. Businesses can use POODL coin as a payment option for customers from abroad who do not have access to the main payment solutions. In addition, POODL transactions are very fast and can be seen as an efficient method of settling payments. POODL transactions are also private and do not require users to disclose their personal information.
Poodl Token Price Prediction
It's very difficult to predict future price levels for any cryptocurrency. This can be especially true for meme coins. However, some websites go as far as to post forecasts for POODL until 2031. DigitalCoinPrice promises the coin steady growth, establishing the maximum price level of POODL crypto at $0.000000157 in 2031. PricePrediction experts believe that by that time, Poodl Token will reach $0.00000030. All in all, it's difficult to say whether this cryptocurrency or similar projects are going to rise in price. However, if you take into account the fact that the token keeps developing the way it does, it may reach new price levels.
We'd like to remind you that if you're looking for a Poodl Token exchange or simply want to buy POODL coin right away, you can do it via StealthEX. Our users can purchase cryptocurrencies using fiat and we still offer the opportunity to buy crypto at fixed rates.

Make sure to follow us on Medium, Twitter, Telegram, YouTube, and Publish0x to get StealthEX.io updates and the latest news about the crypto world. If you need help, drop us a line at [email protected]
Please make sure to always research any cryptocurrency and assess your risks before you invest.
crypto swap
exchange cryptocurrency
how to buy
POODL
Poodl Token
Recent Articles on Cryptocurrency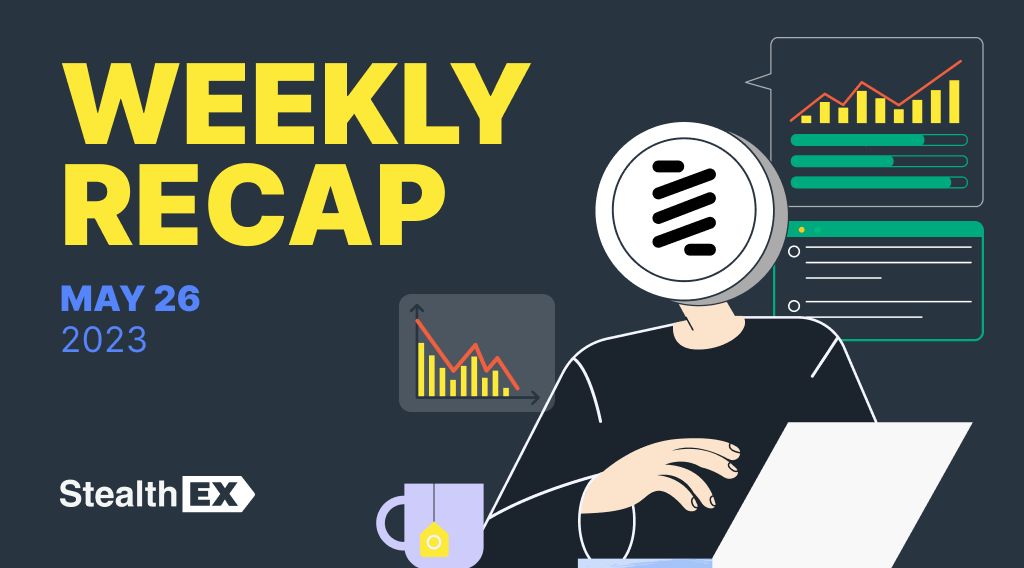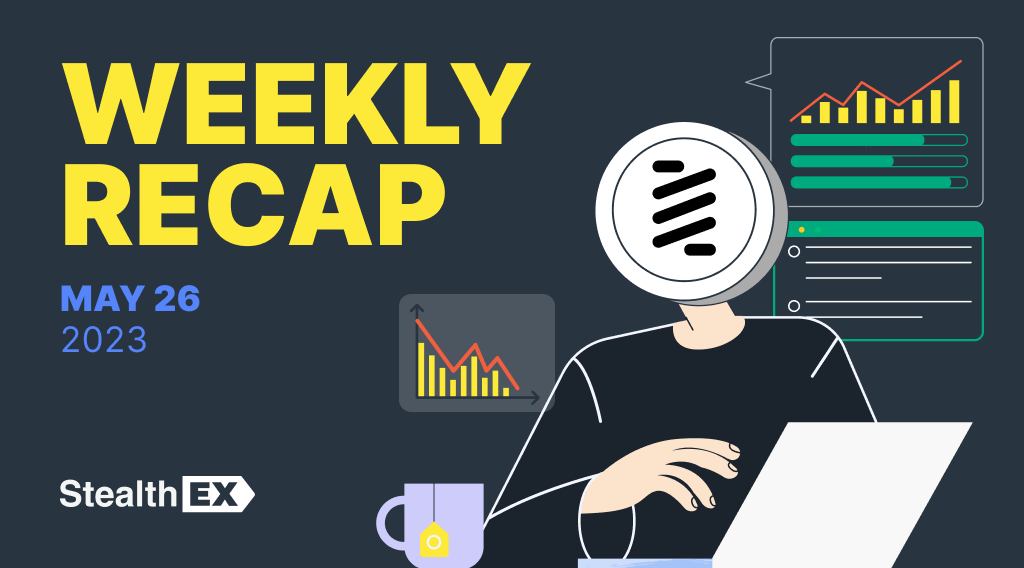 May 26, 2023
Crypto World
Review of the Crypto Market: May 26, 2023
Dive into the crypto market's weekly trends: get the detailed analysis and major news for May 20-26, 2023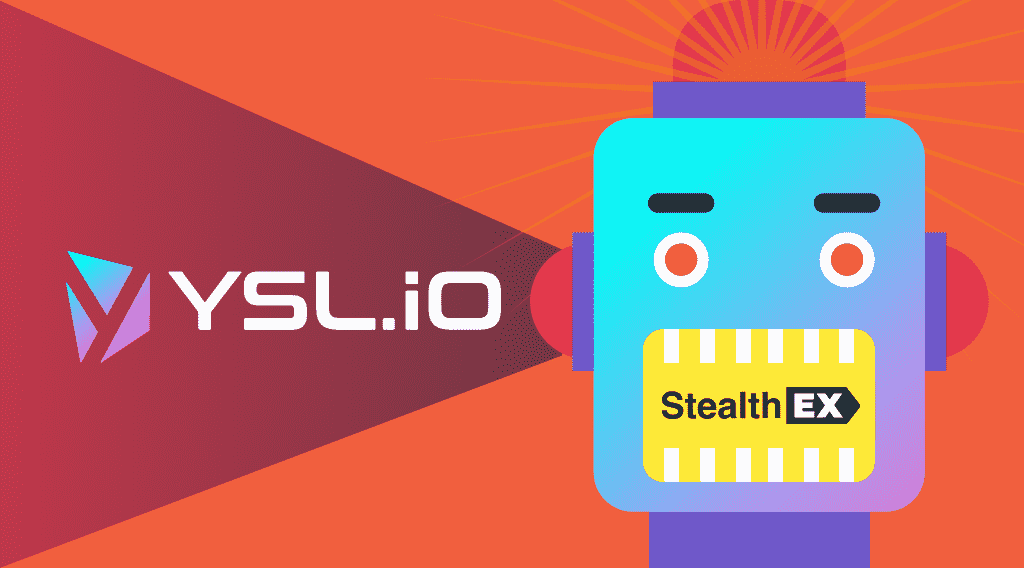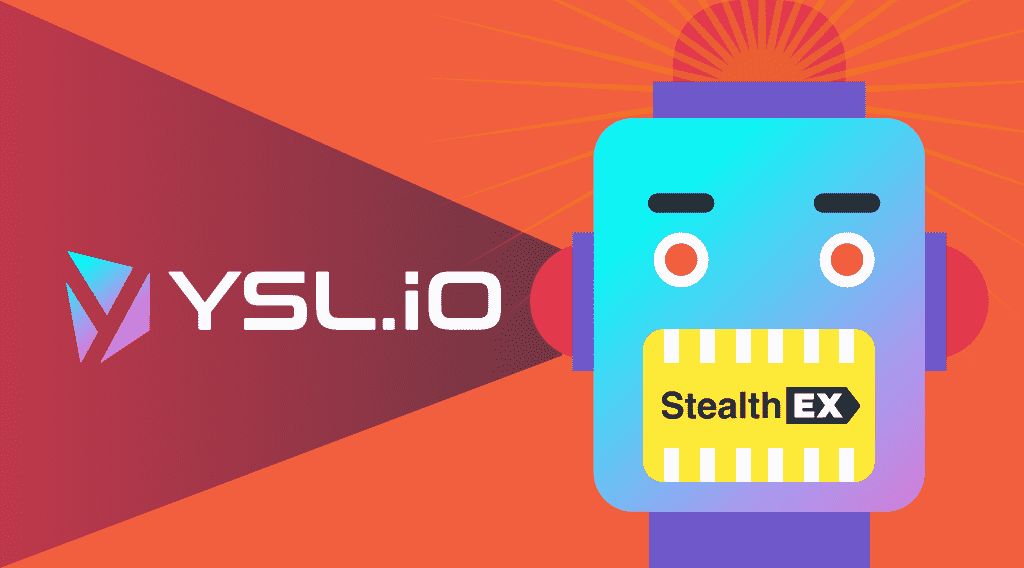 May 25, 2023
Our News
StealthEX Has Been Integrated into ChainZap by YSL.IO
Instant crypto exchange StealthEX partners with DeFi 3.0 protocol YSL.IO for seamless integration into ChainZap