How to Invest in Web 3.0? Everything You Need to Know
June 3, 2022
Investment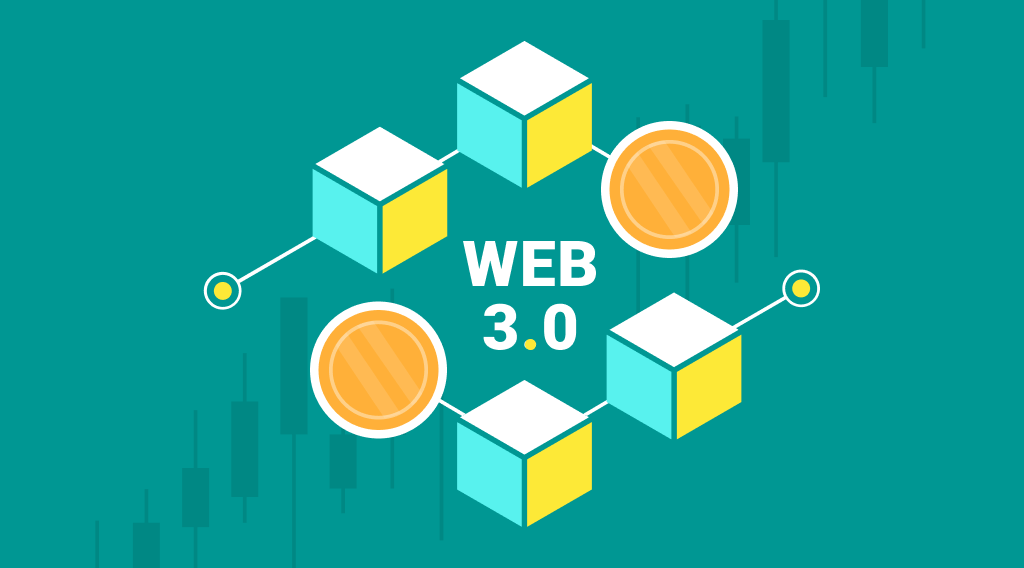 Web3 is a new idea that refers to the World Wide Web as based on blockchain technology. Its main feature is decentralization — it aims to give users more control over their data. This notion became more popular in the end of 2021, largely due to interest from cryptocurrency enthusiasts and investments from high-profile technologists and companies. You can read about the Web3 meaning and characteristics in our previous article. Read more about how to invest in Web 3.0 in the new StealthEX article.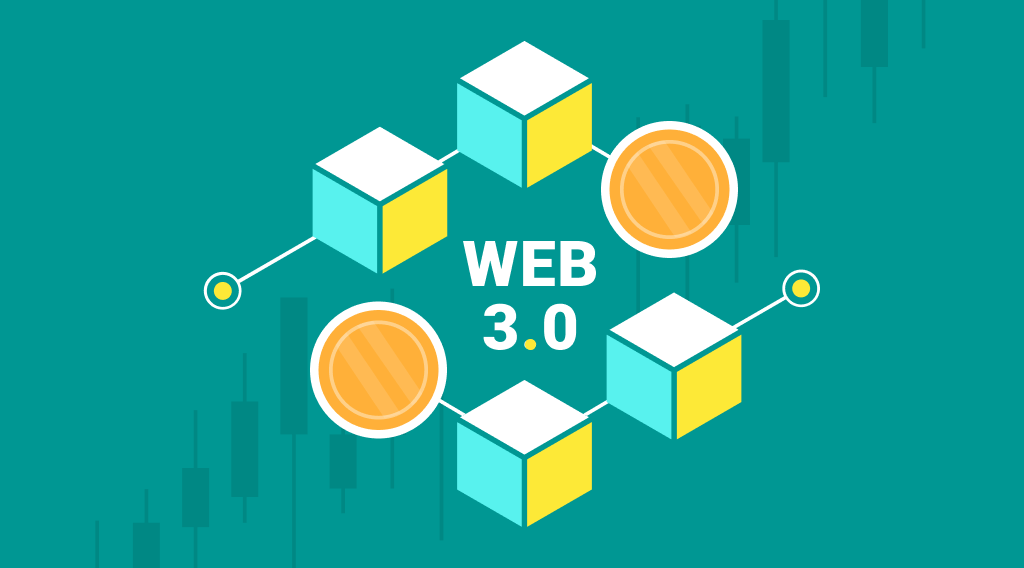 So, let's take a look at Web 3.0 as a prospective field for your investments. Is it worth it – investing in this new idea? And if it is, what difficulties can you encounter when you are getting started?
The good news is that the idea of investments made into Web3 and its future projects is gaining momentum. Just recently, Binance, the world's largest cryptocurrency exchange, announced that it launched its own venture capital fund to invest in Web3.0 as crypto slides into bear market. The company's affiliated company, Binance Labs, said Wednesday it has raised $500 million for its debut start-up fund, and plans on investing this money in companies building the brand new iteration of the World Wide Web.
How to Use Web3 for Investments?
Apparently, major companies believe in the new idea, however, what are the difficulties you can face when dealing with a new market? To begin with, investors in emerging technologies, whether Web1 or Web3, face the triple challenges of picking winners, avoiding hype, and holding through volatility. First, picking winners from a pool of similarly alike crypto projects is challenging. Digital markets often only have room for a few big winners, and these are often hard to determine. Will you be able to hold on to your crypto even during the crypto winter when the cryptocurrency markets continue their bearish posture?
Furthermore, most Web3 projects are relatively new: over the past 9 years, a multitude of projects emerged, and it's quite difficult to differentiate between two projects with similar characteristics. Over 5,400 tokens were added in 2021 alone!
Thirdly, there's a lot of hyped projects and some don't even offer real value. One example is LUNA and its tragic downfall that has affected many new investors on the crypto market. Promising new technologies attract speculators. While speculation is to some degree necessary for building new industries, it often leads to overinflated expectations.
How to Invest in Web 3.0?
Here're some basic principles of investing in Web 3.0 and other emerging technologies:
Diversification: It lowers volatility, making holding through the hype cycle easier while also mitigating losses from failed projects.
Value investing: Value investors seek to buy assets that are cheap compared to fundamentals (e.g., IP, team quality, network activity). This approach helps investors identify projects with real traction and avoid overvalued and overhyped tokens.
Data-driven approach: A disciplined use of objective data can help cut through the hype. In fact, Web 3 has unique data sets that make this approach applicable.
How to Get Started in Web3 Crypto?
There's a number of ways to access the new field of investment that is Web3 and its emerging benefits.
Probably, crypto coins and crypto projects are the first Web3 investment that will come to mind. You can buy and hold cryptocurrencies. There's a number of protocols that belong to Web 3.0, among them Polkadot (DOT), Kusama (KSM), Stepn (GMT), Ethereum (ETH), BitTorrent (BTT), Chainlink (LINK), etc.
Another way to invest in cryptocurrencies is to invest your time in crypto mining, such as Bitcoin mining. If you have programming skills, you can do it yourself.
If you have liquidity and time, you can seek out Web3 projects and learn to trade crypto. As cryptocurrencies are highly volatile, this really is a great way to help you understand the market and profit off it.
Cryptostaking is yet another nice opportunity for you to earn interest. It enables you to earn money just by holding onto your cryptocurrency. Essentially, you deposit your cryptocurrencies into a staking pool and you earn a yield overtime.
Rather than investing directly into Web 3, you can also start investing in companies that work on it, for instance, Meta or Samsung. Ultimately, this mitigates risk exposure. Newbies can invest in companies directly via stock exchanges or buy their NFTs.
By the way, NTFs are yet another chance to make a fortune on Web3 investments. Buying and selling NFTs may actually offer you a better margin of safety compared to cryptocurrencies because NFTs have a sort of aesthetic beauty to them whereas cryptocurrencies are simply numbers on a screen.
Moreover, you can invest in the tools that help make the Web 3.0 idea a reality, such as microchips, Nvidia graphics cards and devices that can be used for mining, and so on.
Another Web3 investment method with NFTs is to invest in metaverse real estate. There's a number of metaverse projects we covered earlier, and these include Decentraland, The Sandbox, and many more. Big name metaverses already have big investors, but if you have an up-and-coming metaverse and you invest early, your large profits might be paid in due time.
Conclusion
Is Web3 the future? It might as well be. It's hard to tell anything with the cryptomarket, and even though it's been around for a decade now, it remains one of the most unpredictable markets out there. There are numerous ways to invest in Web 3.0 technologies. Many of these may seem unusual, but they are essentially about one thing: finding value in something. Choose the method that appeals to you and find your niche.
How to Access Web3?
It's simple! You can do it by investing in crypto right away. StealthEX is here to help you buy any coins that belong to Web3 crypto projects. You can do this privately and without the need to sign up for the service. Our crypto collection has more than 400 different coins and you can do wallet-to-wallet transfers instantly and problem-free.
How to Buy Crypto?
Just go to StealthEX and follow these easy steps:
Choose the pair and the amount you want to exchange. For instance, Bitcoin (BTC) to Stepn (GMT).
Press the "Start exchange" button.
Provide the recipient address to transfer your crypto to.
Process the transaction.
Receive your crypto coins.

Follow us on Medium, Twitter, Telegram, YouTube, and Reddit to stay updated about the latest news on StealthEX.io and the rest of the crypto world.
Don't forget to do your own research before buying any crypto. The views and opinions expressed in this article are solely those of the author.
cryptocurrency
invest in crypto
investing
web 3
web3
Recent Articles on Cryptocurrency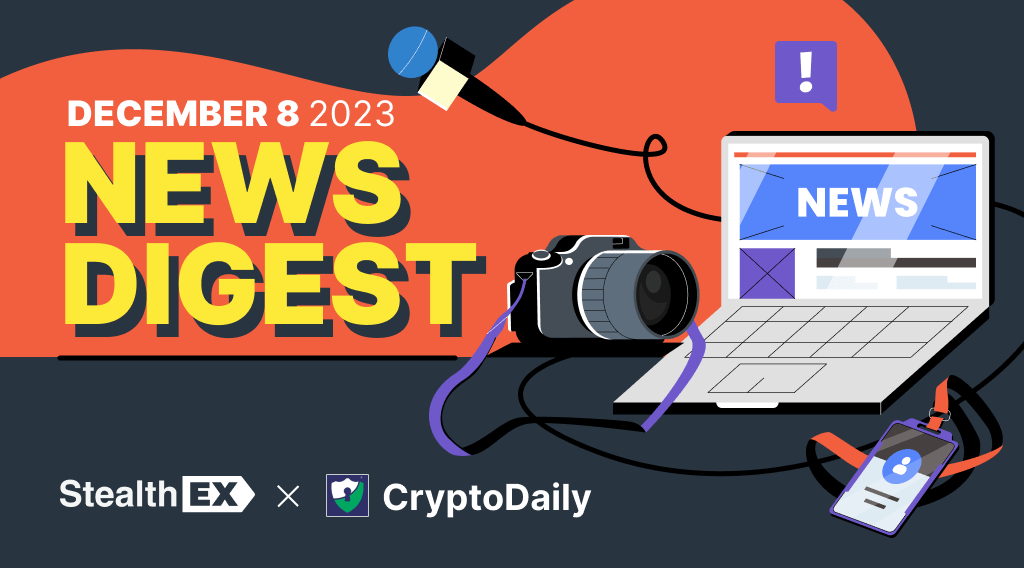 December 8, 2023
Crypto World
StealthEX & CryptoDaily: Weekly Crypto Insights
Explore key cryptocurrency developments and trends in StealthEX's insightful weekly roundup, in partnership with CryptoDaily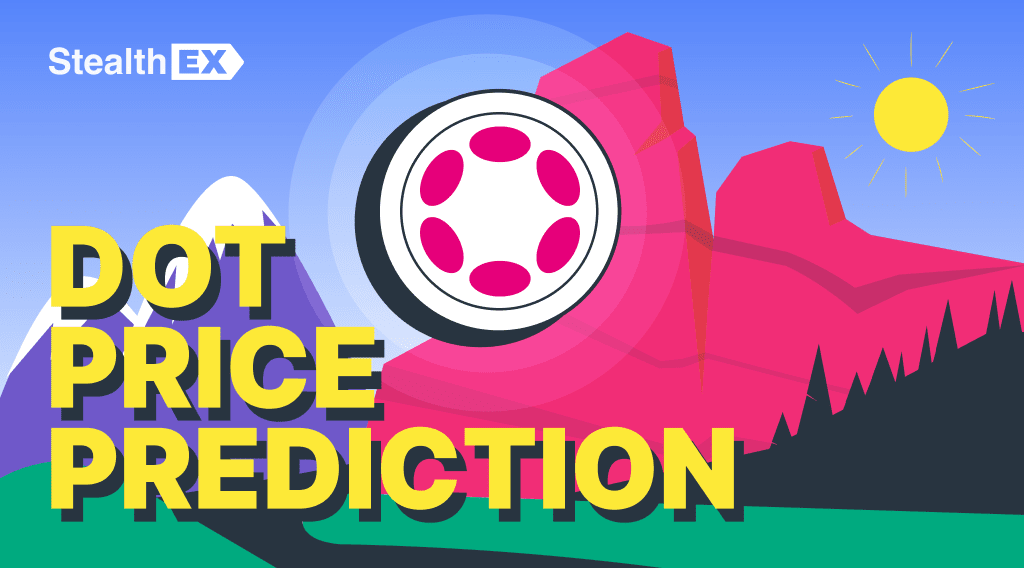 November 29, 2023
Price Prediction
Polkadot (DOT) Price Prediction: Will DOT Coin Reach $1000?
According to the long-term Polkadot price prediction by the end of 2030, the DOT price may rise to $195