How To Prevent Phishing Attacks When Exchanging Crypto?
December 4, 2020
Crypto World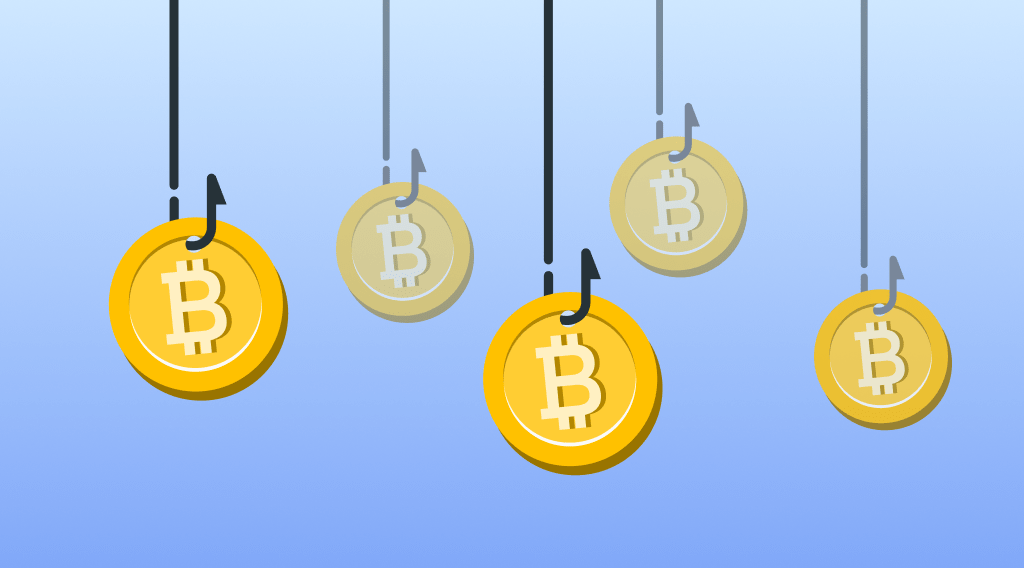 People use the Internet for different purposes. For most of them, this is the place to work, chat, keep and send money. Yet, others use the Internet to scam, and phishing attacks are the most popular type.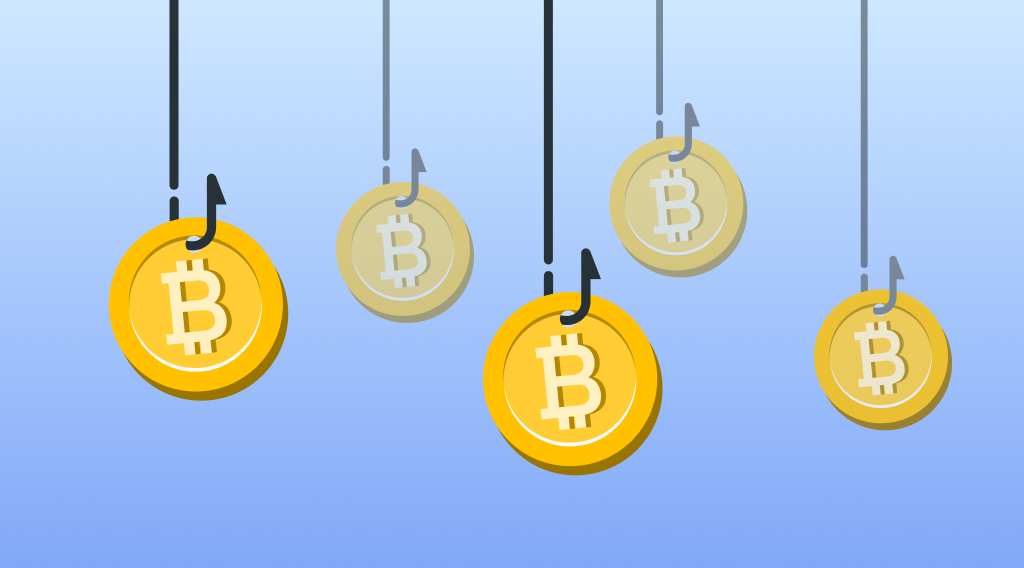 The first phishing attacks appeared at the end of the last century. Now, according to Google estimates, about 12.4 million users become victims of phishing each year. Yet, lots of ways can help users protect their data, and here are the most profitable methods to avoid scammers. Keep reading to know what is phishing attack and how to prevent phishing.
What Is Phishing?
A phishing attack is a fraud on the Internet, in which hackers try to trick the user to perform certain actions.
Phishing has existed as a fraud method for a long time. With its help, hackers access social networks, credit cards, databases, etc. The purpose of the fraudster is for the user to go to the provided address and enter the data on a fake website.
More and more hackers use phishing to hack into cryptocurrency wallets. Fraudsters can find out logins and passwords from accounts. Yet, most often, attackers are hunting for private keys that give access to assets.
Today, hackers mostly use spear phishing. This type of phishing is more dangerous than the alternatives, as cybercriminals collect information about the victim to make the fraud more convincing.
Types Of Phishing
There are lots of types of phishing attacks, but some of them are more frequent. You need to learn more about the following ones to know what type of phishing attack targets particular individuals.
Email Phishing
Most often, fraudsters steal data via email. The user receives an email from a bank, payment system, or social network.
Of course, these emails are written meticulously because there should be no difference from the real emails so that the user does not notice the substitution.
Here are tricks hackers use for phishing emails:
Your account has been or will be disabled or blocked. The threat of losing your account instantly makes you lose your vigilance, follow the link, and enter your nickname and password to check if you still can enter your account.
A request to update your security settings. The principle of this message is also intimidation. The user starts to panic and forgets about attention.
A phishing email with a link to an important message. You have to log in to your account to read it. Such content is often found in letters from financial services, as they really never send confidential information via email.
Yet, it's better to check the email domain before reading the letter. StealthEX uses only stealthex.io. For example, marketing@stealthex.io or support@stealthex.io.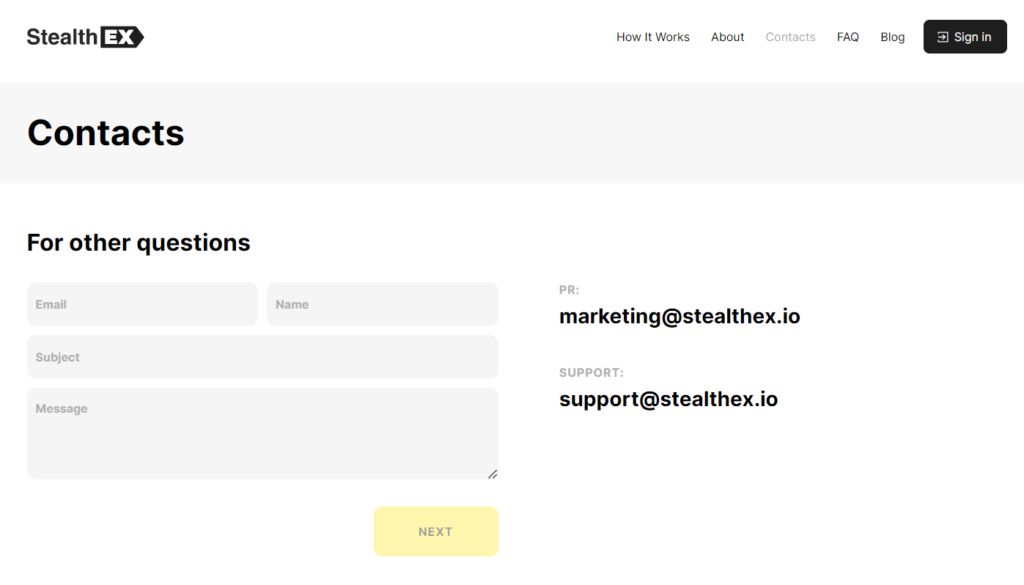 Attached Files
Links to phishing sites are not the only and not the most dangerous means of phishing attacks. If a user visits a fake website, they will provide only limited information. He will share only the account or wallet, cell phone, address, etc.
More dangerous attacks lead to the infection of a computer with malicious viruses that can collect all personal data about a person.
Such viruses are most often sent as attachments to letters. Users see the email from the service they use. So, they download all the attached files at once, thus infecting their PCs.
Vishing — Voice Phishing
Vishing is a voice phishing method. A user finds out that there is a problem (e.g. unauthorized money transaction), to solve which you need to contact an employee by phone. He receives such a message to his messenger or in an SMS message.
Yet, there is another vishing method. Fraudsters call their victim with a "security check". If he doesn't pass it and shares the required information, his account will be blocked.
During the check, it is necessary to say the data that will come in a text message.
Smishing — SMS Phishing
Smishing is the most recent type of phishing. Its essence is to force a user to click a link from an SMS message. The danger is that it's difficult to notice the scam because there is not much information in the messages themselves.
How To Avoid Phishing?
Be careful while using different online services to avoid fishing. The following tips will help to protect yourself from phishing.
Check The Domain Name Correctness
Check the domain name correctness. It is better not to click on links from emails at all. Instead, manually enter the address in the address bar of your browser. For example, enter https://stealthex.io/ to access our services.
What Is The Difference Between HTTP And HTTPS?
Ensure that the connection is made through a secure HTTPS connection, not through HTTP. What is the difference between HTTP and HTTPS? An HTTPS connection is a more secure encryption protocol required for modern websites. With an HTTPS, data is safe thanks to the SSL and TLS protocols. They protect the transmitted information, and third-party scammers cannot access it. To understand if the site is safe, check its domain name in the address bar. If the connection isn't secure, you will see a warning there. A secure connection is denoted with a lock. For example, you can see it if you enter our website https://stealthex.io/.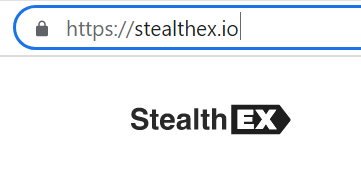 Fake Website
If you determine a fake website, it is better to warn about it to block this source. Some sites can look almost the same as the originals. In this case, pay attention to their content and domain names (for example, scammers can replace letters with numbers). There are several tips on how to report a website. You can do it through browser services, or write to the support of the copied site.
Subscribing To Social Network Accounts
Be careful while subscribing to social network accounts because scammers can use Twitter or Telegram for phishing. For example, we have only one official Twitter account @Stealthex_io.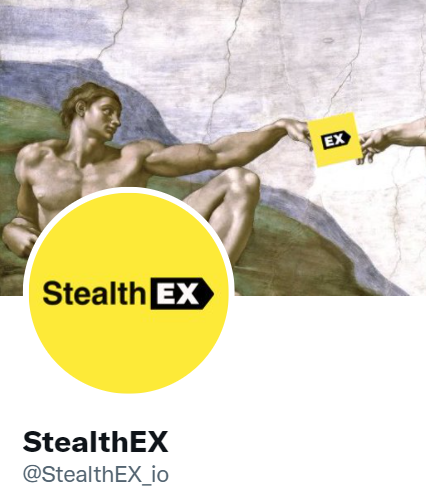 Giveaways On Social Networks
If you take part in giveaways on social networks, never send money to suspicious addresses. Such a situation happened on July 16, 2020. That day, lots of popular Twitter accounts including CoinDesk and Binance were hacked. Fraudsters asked for money on behalf of celebrities, including Bill Gates, Warren Buffett, and Elon Musk.
You should be even more careful while using cryptocurrencies. Remember the following rules:
Check cryptocurrency wallets if you download them. Read what users say about their safety, trustworthiness and usability,
If you use a new cryptocurrency exchange, try sending a small test amount first.
If you have any questions, contact the support. By the way, our support answers 24/7, and we are always happy to help you.
Conclusion
All in all, different types of fishing, such as email or URL fishing are getting more frequent, especially on the cryptocurrency market. Yet, you can still prevent these attacks by checking links and choosing a trusted exchange. By following these tips, you will feel safe, even if you keep and transmit cryptocurrencies, and our team is here to protect you from scammers. We are ready to answer your questions and solve all issues.
And remember, if you need to exchange your coins StealthEX is here for you. We provide a selection of more than 400 coins and constantly updating the cryptocurrency list so that our customers will find a suitable option for exchange with a low fee.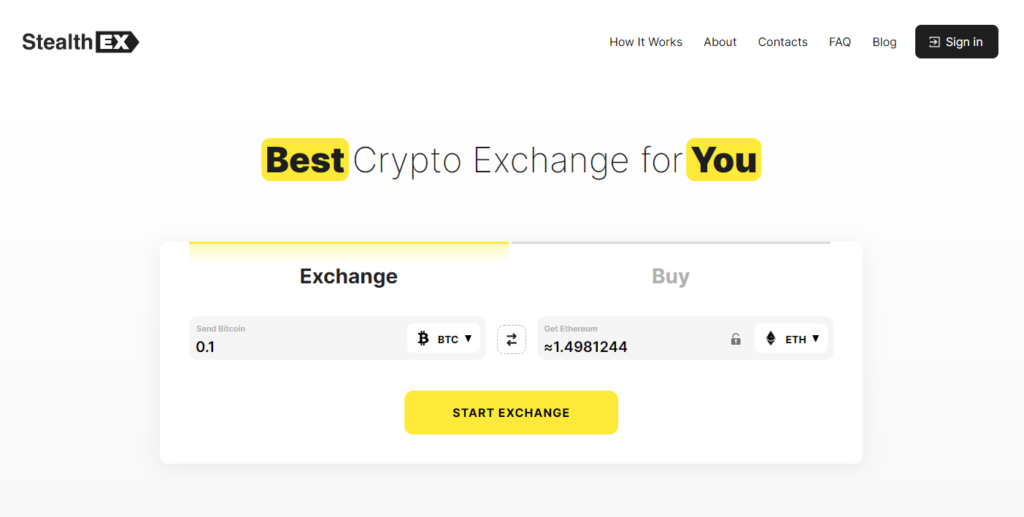 How To Buy Cryptocurrency At StealthEX
You can study a detailed article with an exchange guide, watch a tutorial video on our YouTube channel, or just go to StealthEX and follow these easy steps:
Choose the pair and the amount for your exchange. For example, BTC to ETH.
Press the "Start exchange" button.
Provide the recipient address to which the coins will be transferred.
Move your cryptocurrency for the exchange.
Receive your ETH coins!
Follow us on Medium, Twitter, Telegram, and Reddit to get StealthEX.io updates and the latest news about the crypto world.
We are always ready to give you support if you have any issues with exchanging coins. Our team does our best to protect all members and answer their questions. For all requests message us via support@stealthex.io.
The views and opinions expressed here are solely those of the author. Every investment and trading move involves risk. You should conduct your own research when making a decision.
Updated on 15 March 2022.
phishing
phishing attack
Recent Articles on Cryptocurrency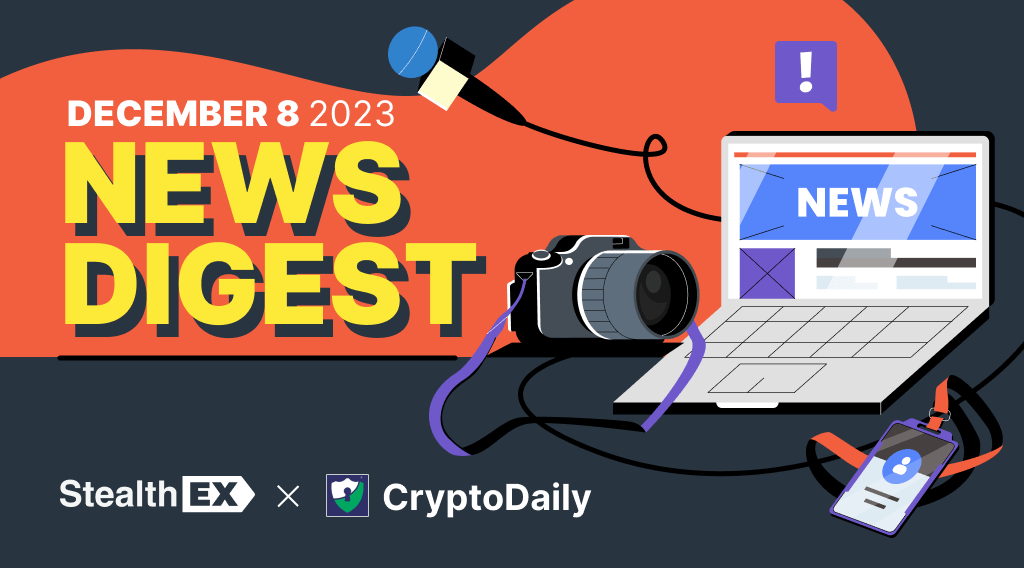 December 8, 2023
Crypto World
StealthEX & CryptoDaily: Weekly Crypto Insights
Explore key cryptocurrency developments and trends in StealthEX's insightful weekly roundup, in partnership with CryptoDaily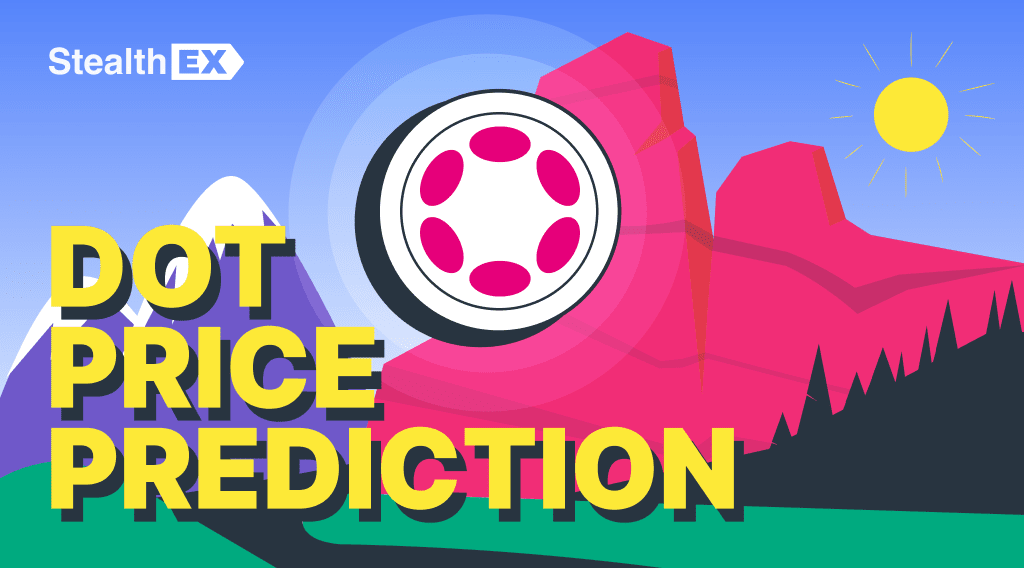 November 29, 2023
Price Prediction
Polkadot (DOT) Price Prediction: Will DOT Coin Reach $1000?
According to the long-term Polkadot price prediction by the end of 2030, the DOT price may rise to $195