How to Stake Shiba Inu – A Comprehensive Guide 
July 3, 2023
Investment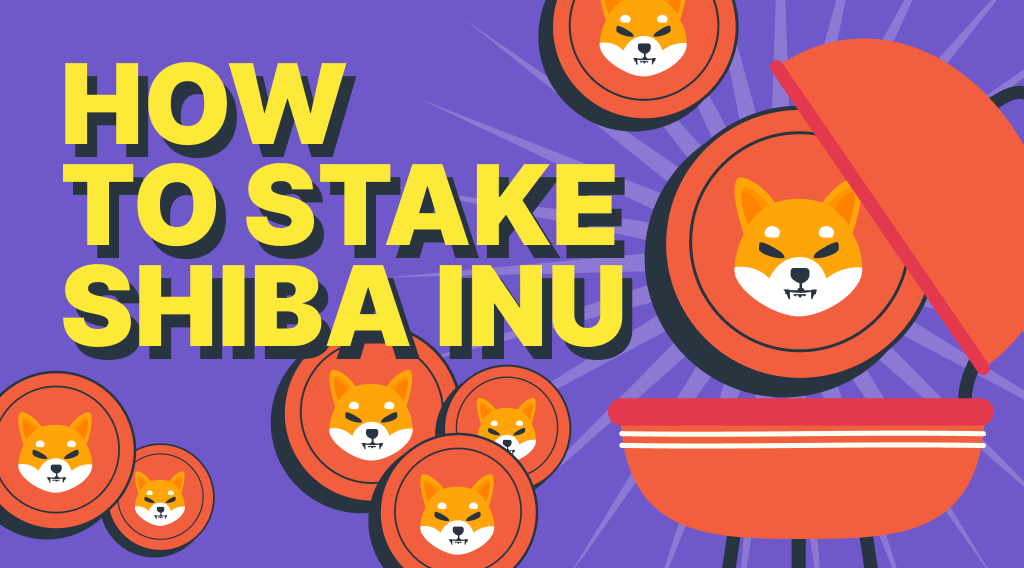 Shiba Inu (SHIB) rose to fame when it hit its all-time high (ATH) of $0.00008845 in October 2021, with investors all over the globe rushing to buy SHIB tokens. As a symbol of power of decentralized finance, SHIB's success illustrates the potential of the cryptocurrency market. Although Shiba Inu's price has declined since then, many investors continue to hold onto Shiba Inu (SHIB) in hopes it will return to its previous highs. It's becoming more and more popular for people to learn how to stake crypto for passive income. This comprehensive guide will show you what Shiba Inu (SHIB) is, the process for staking SHIB tokens, and why it has become a popular investment option.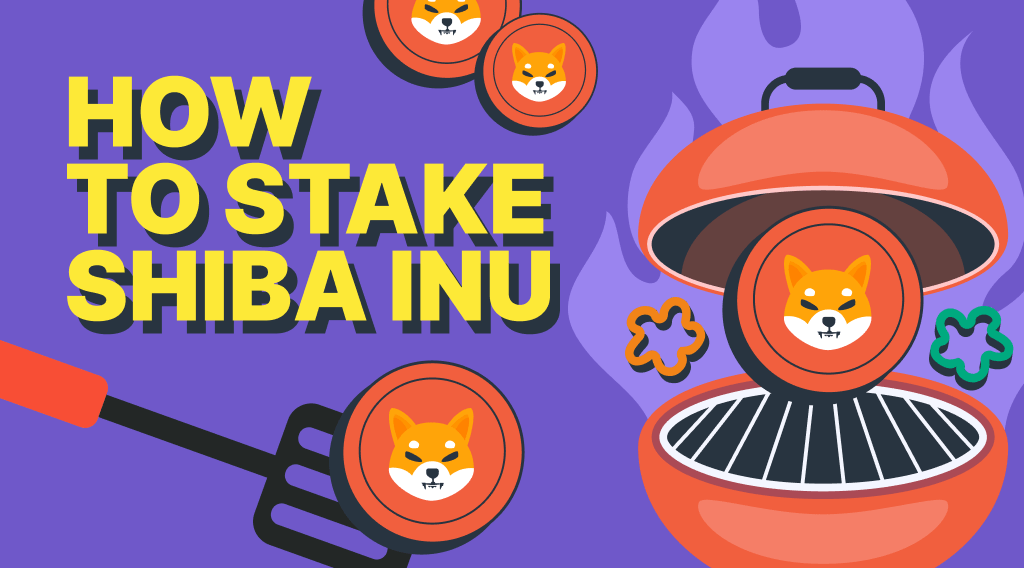 What Is Shiba Inu?
Shiba Inu (SHIB) is a meme coin built on the Ethereum network, initially created to rival Dogecoin (DOGE). Some other popular meme coins include Floki Inu (FLOKI), Pepe (PEPE), and Baby DogeCoin (BabyDoge).
A mysterious individual (or group of individuals) named Ryoshi launched the project in August 2020 and named it after the popular Japanese dog breed Shiba Inu.
Shiba Inu (SHIB) is the main token of the Shiba Inu community, also known as ShibArmy. The token is a community-led and decentralized digital asset that is used to store and transfer value without a centralized intermediary.
SHIB is accepted at hundreds of locations worldwide, including Crypto Emporium, Newegg, Nordstrom, GameStop, AMC, and Menufy.
How Many People Own Shiba Inu (SHIB)?
As of this writing, SHIB has 1,286,635 holders, and the top 100 holders collectively own 80.77% of the total Shiba Inu token supply. The average wallet age is one year and four months. Its daily active users have increased by 147,09% over the past month to 111K.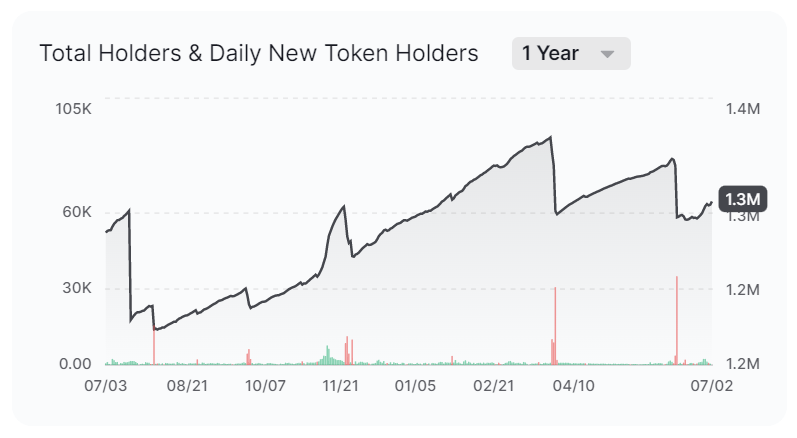 Source: Skynet.certik.com
What Is Crypto Staking?
Crypto staking involves locking a certain amount of tokens for a fixed period of time to secure a blockchain network and receive additional tokens in return. Proof-of-stake (PoS) consensus mechanism is typically used for this purpose. Participants must pledge their coins to be chosen as validators, and the more they pledge, the more likely they are to be chosen. When a new block is added to the blockchain, new coins are created and distributed as staking rewards to validators. Generally, the rewards are the same type of cryptocurrency that was staked, although some blockchains offer different types of tokens.
How to Stake Shiba Inu (SHIB)?
Buy SHIB
To stake Shiba Inu tokens, you first need to buy SHIB. It is possible to get SHIB tokens on StealthEX. Choose the token you wish to exchange from the dropdown list on the left, then select SHIB from the list of coins on the right.

Enter the amount of tokens you want to exchange to find out how much SHIB token you will get, then click the Start Exchange button.

Once that's done, fill in your SHIB wallet address and click Next.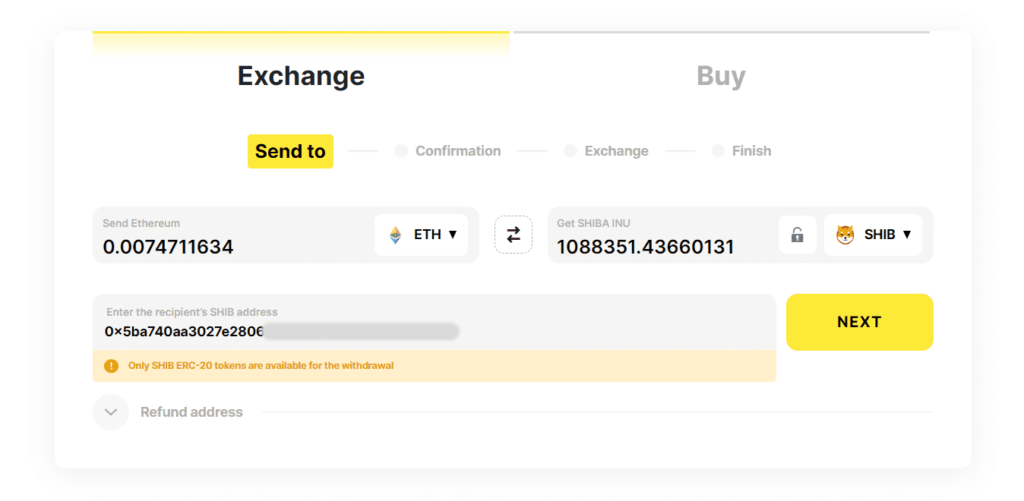 There is an option below to specify a refund wallet address, which can be used to receive your tokens back in case of an error or an unsuccessful transaction.

The next step is to send the specified amount of crypto to StealthEX's deposit address.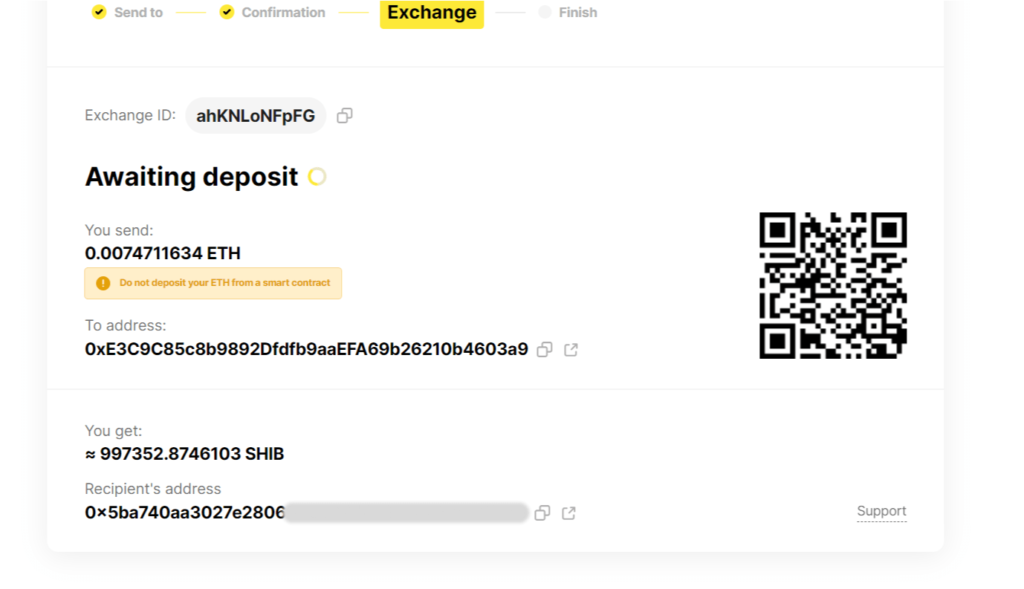 It's that simple, in a few minutes you'll have SHIB tokens in your wallet.
Soon, it will also be possible to buy SHIB with fiat on StealthEX.
Stake SHIB
Now that you have Shiba Inu (SHIB), you can stake the tokens either on a decentralized exchange (DEX) or on a centralized exchange (CEX). By staking on a DEX, users can earn rewards while still maintaining control over their assets. On the other hand, staking on a CEX generally offers a higher reward rate, but the tokens are held by the exchange. However, CEXs provide more liquidity and can help investors diversify risk, and they also provide a more user-friendly experience for those who are new to cryptocurrency.
How to Stake Shiba Inu (SHIB) on ShibaSwap
You can stake your Shiba Inu (SHIB) tokens on ShibaSwap, Shiba Inu's decentralized exchange (DEX), using its native tool called Bury.
First of all, you need to connect your wallet to ShibaSwap. Click on the "Connect Wallet" button in the top right corner of the ShibaSwap website.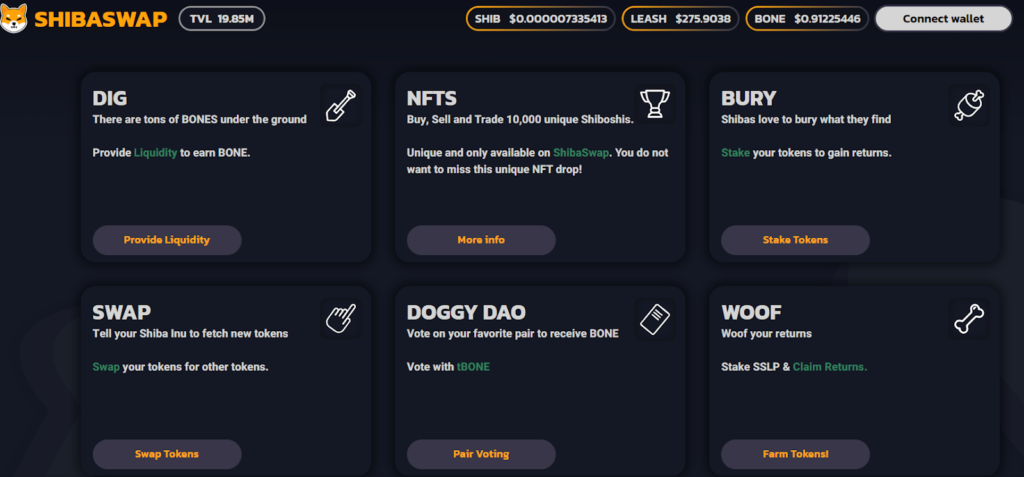 When making SHIB transactions, remember to keep ETH in your wallet to cover the network fee. If you don't have any ETH, you can buy it here.
Click the Stake Tokens button in the Bury section.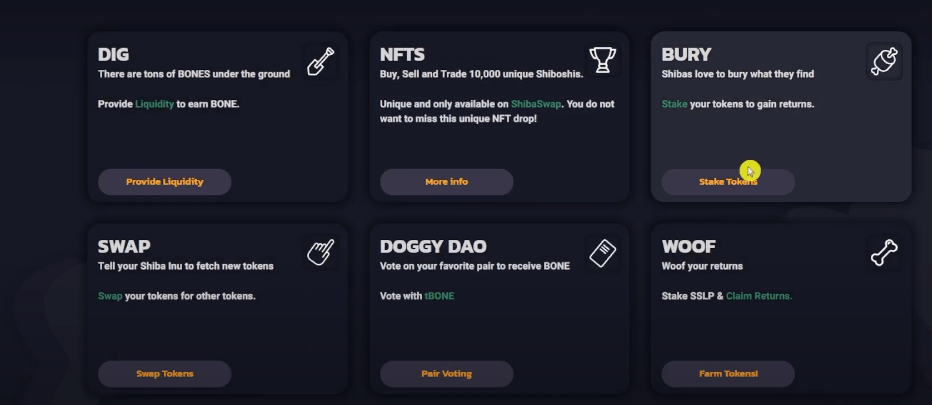 You can stake 75%, 50%, or 100% of Shiba Inu tokens, or enter the amount you wish to stake. After that, click Approve.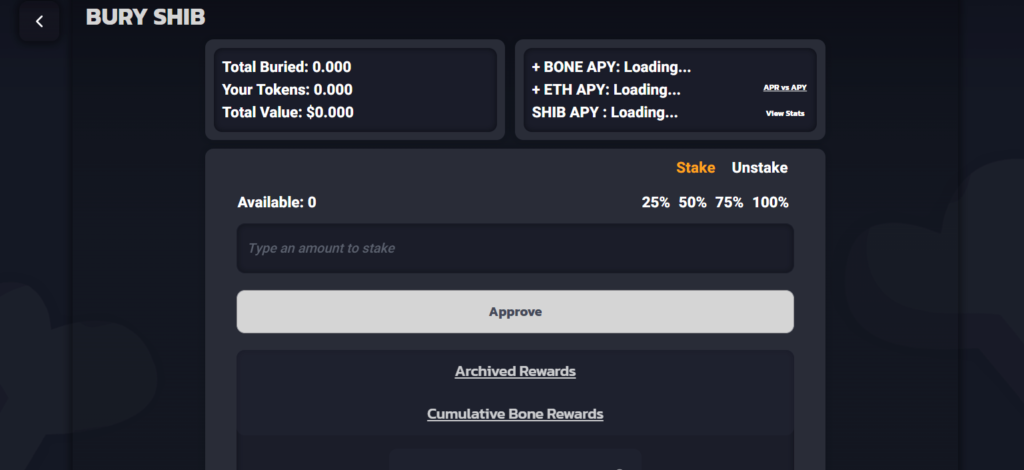 As a standard practice across all DEXs, you will be required to confirm an approval transaction before you stake your first SHIBA tokens. This way, you authorize ShibaSwap to stake or unstake your tokens.
The staked tokens will be represented by xSHIB (a wrapped version of SHIB).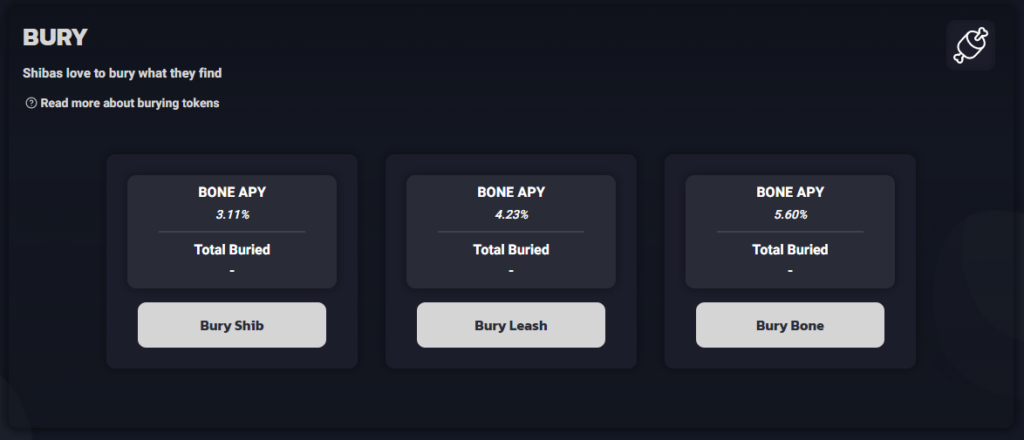 Source: Shibatoken.com
How to Claim Rewards on ShibaSwap
The Woof page will display rewards when they are available. Rewards are paid in Bone ShibaSwap (BONE), Shiba Inu's governance token, proportional to your staked tokens. According to the whitepaper of Shiba Inu, 33% of the returns are distributed weekly and can be withdrawn, while the remaining 67% are locked for six months.
You can claim and deposit your rewards on the right side of the page. To initiate a transaction in your wallet, click the WOOF button.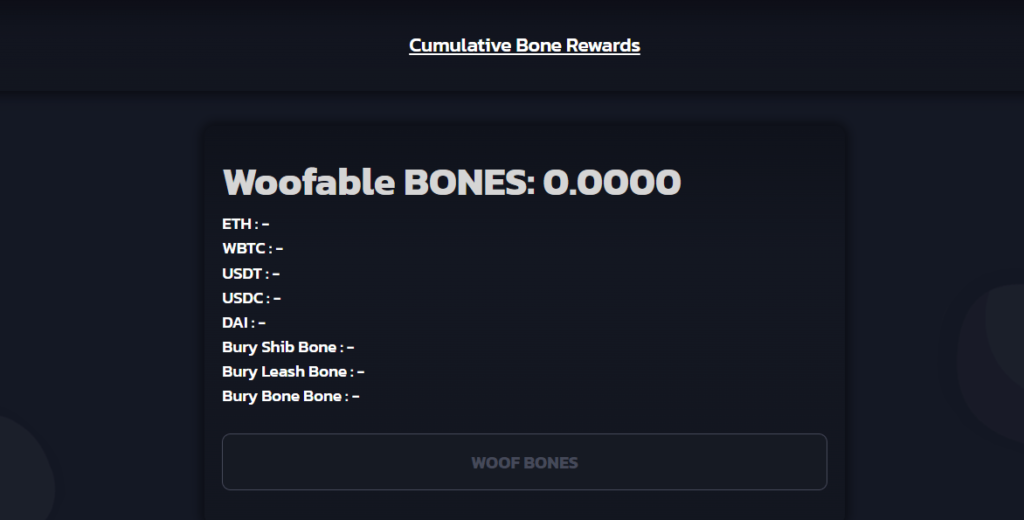 You can use StealthEX to exchange BONE tokens for other cryptocurrencies or stablecoins. Following the same steps detailed above for SHIB, pick BONE from the left-hand list and pick the cryptocurrency you'd like to exchange it for from the right-hand list. Click the Start Exchange button to begin the exchange process.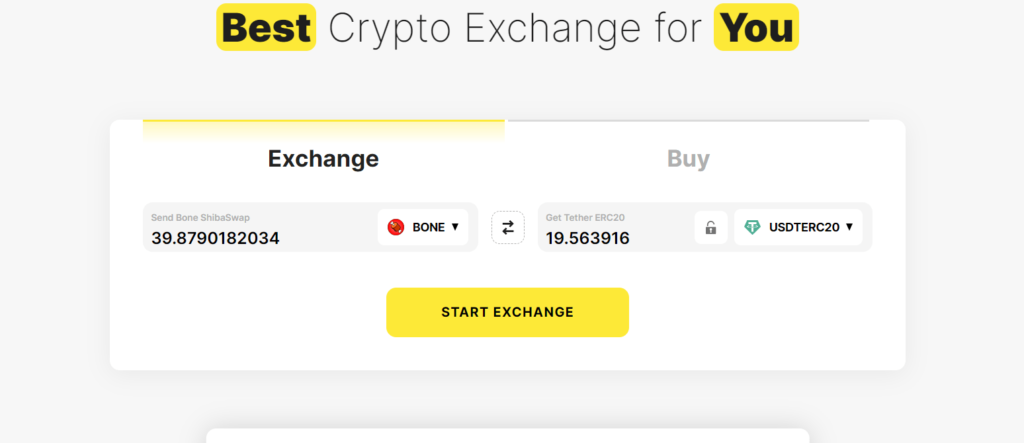 Finally, you will be asked to enter the recipient's wallet address in the address field. Make sure you select the correct network before continuing.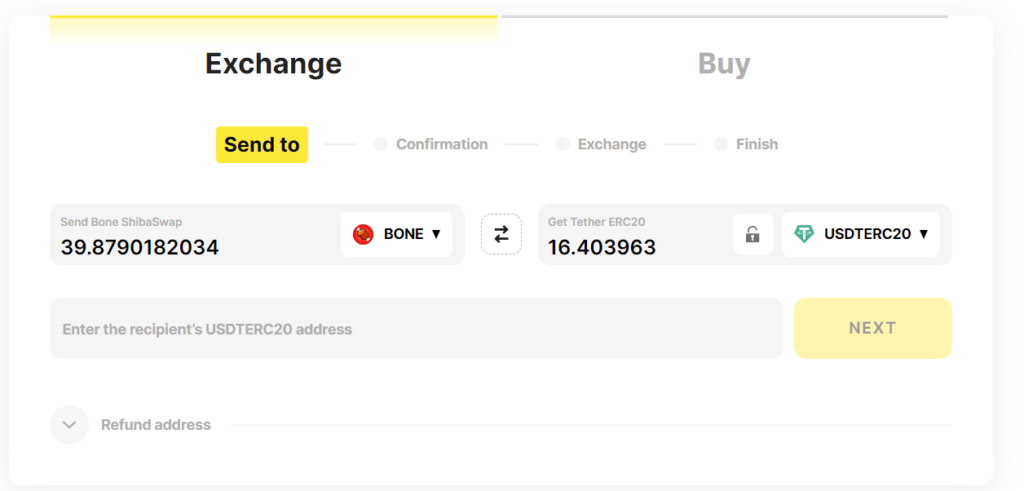 The next steps are the same as the ones described above.
How to Stake Shiba Inu (SHIB) on Binance
First of all, set up a Personal Account using your phone number and email address, complete your KYC, and turn on two-factor authentication. Two-factor authentication requires the user to provide two pieces of evidence to prove their identity before accessing an account, such as a password and a code sent to their phone. This adds an extra layer of security and makes it much more difficult for someone to gain access to your account without authorization.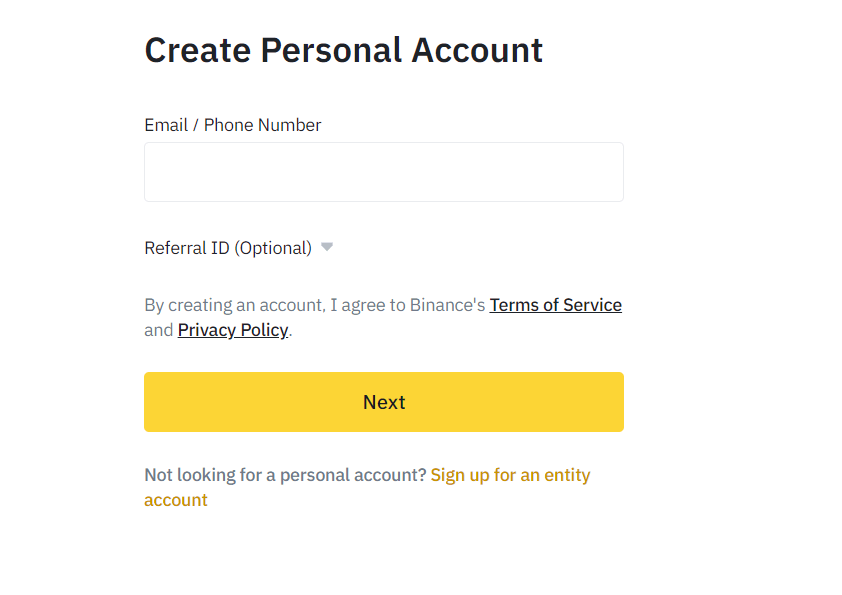 In order to stake SHIB tokens on Binance, you need to send your SHIB tokens to the Binance deposit address.
In the Select Coin field, choose SHIB, then pick the network (which may be either ETH or BSC depending on your SHIB token type). Afterward, Binance will generate the deposit address you need to copy and paste into the Recipient address field of your crypto wallet.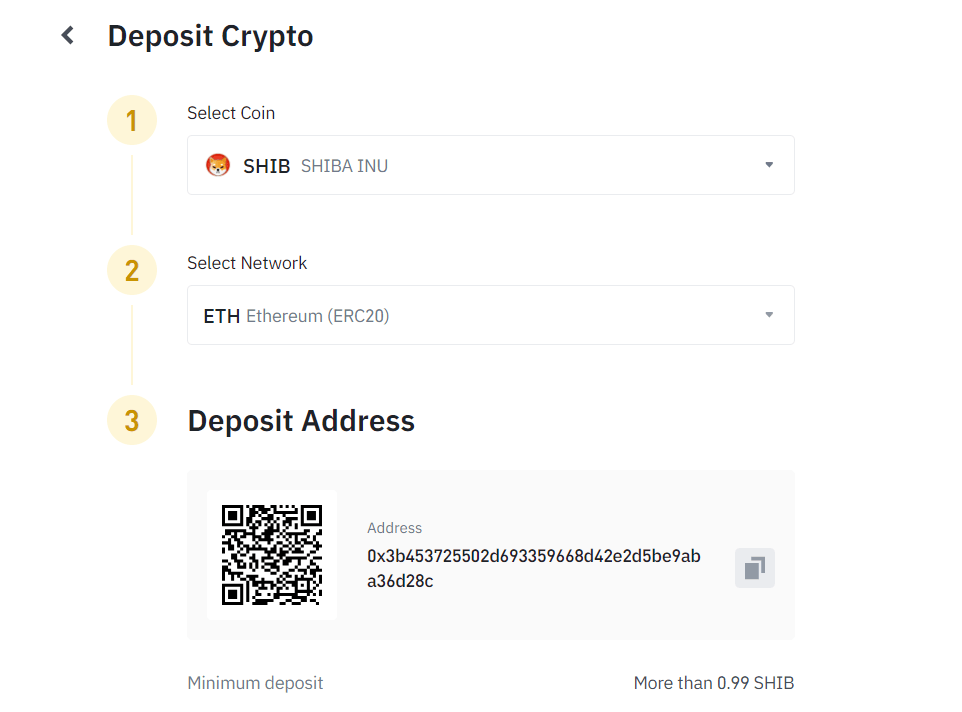 To complete the process, transfer the desired amount of SHIB to the generated Binance address.
Once your SHIB tokens have been sent to your Binance account, you will see the amount displayed in the Wallet Overview section.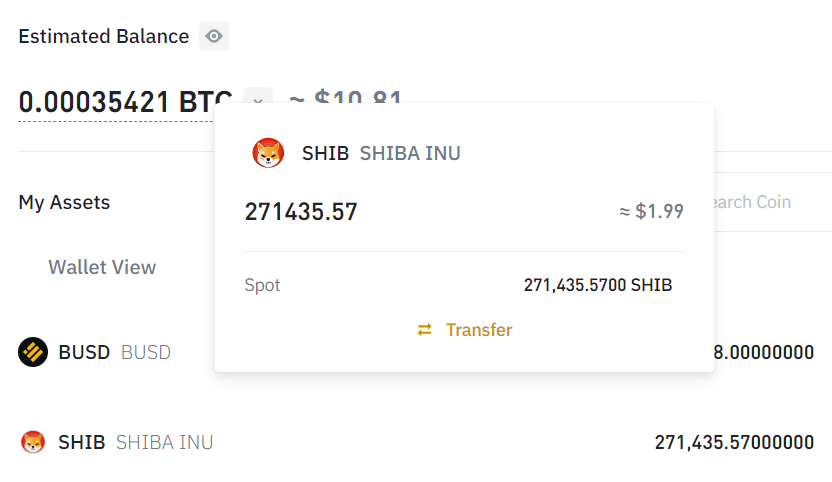 Then go to Binance's Simple Earn section to see what staking options there are for SHIB.

Binance offers flexible staking for SHIB at 0.02% APR as of this writing. However, locked staking options can also be available from 10, 30, 60, 90, and 120 days, with APR reaching 12.09%. Slots fill up fast, and staking plans are offered on a first-come, first-served basis.
Select the plan you want and click Subscribe. The staking plan details will appear, where you can enter your subscription amount (at least 10,000 SHIB) and view the daily estimated reward.
Check everything and click Confirm. Once you have completed these steps, you will be subscribed to the staking plan and your SHIB coins will be locked in the system.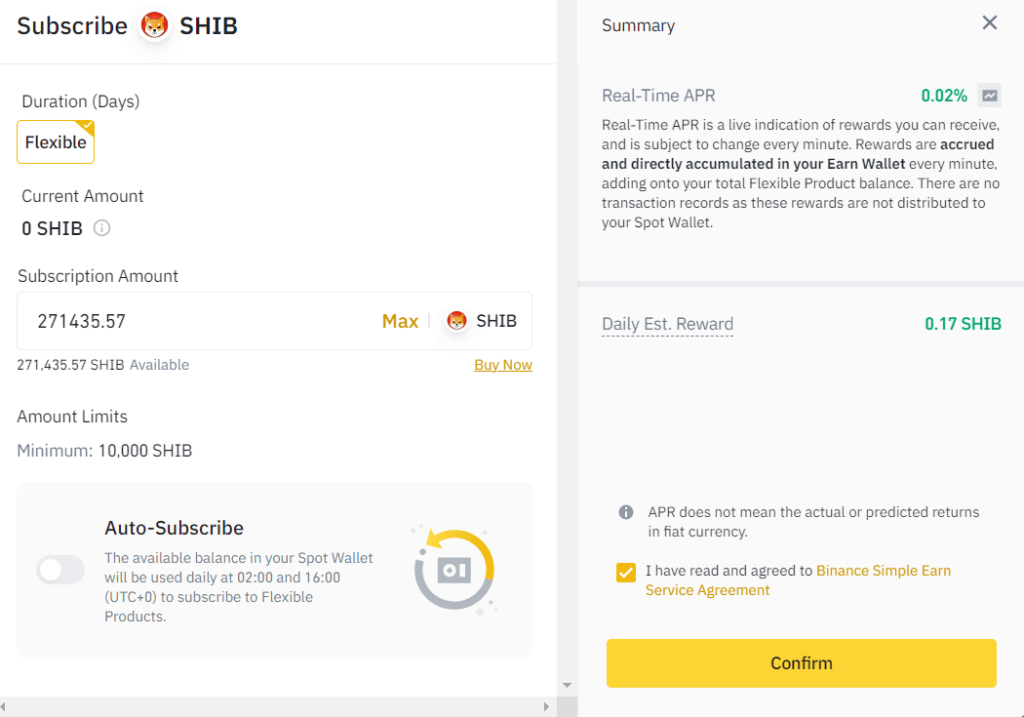 Shiba Inu (SHIB) Price Prediction
Shiba Inu can be compared with other technological innovations and trends to predict where its price may end up over the long run, according to analysts. Based on this assumption, the estimated price of Shiba Inu by 2025 should be between $0.00002524 and $0.000131, an increase of 1,686.43%. The best-case scenario estimates the SHIB price between $0.00003231 and $0.000291 by 2026, equivalent to a 3,862.85% increase. This projected increase in price could be very beneficial for those who invest in Shiba Inu early on.
Moreover, Shiba Inu's high liquidity places it in a prime position to benefit from the anticipated growth in the cryptocurrency market over the next few years. This means that Shiba Inu has the potential to become a lucrative investment, with a significant appreciation in its value in the coming years.
Shiba Inu (SHIB) Community
The Shiba Inu community is another reason behind the SHIB token value. ShibArmy is an enthusiastic community dedicated to the success of the token. In addition to promoting and creating real-world use cases and partnerships, ShibArmy has greatly contributed to the development of the Shiba Inu ecosystem. This group's passion, engagement, and energy have been instrumental in the success and growth of the Shiba Inu project.
ShibArmy has not only provided the support needed for the Shiba Inu ecosystem to flourish, but they have also actively encouraged others to join in and participate, allowing the project to reach new heights.
The Shiba Inu project is now a recognizable force, boasting an impressive Twitter following of 3,719,245.
Is Shiba Inu (SHIB) Secure?
According to leading blockchain security company CertiK, Shiba Inu (SHIB) achieves a Security Score of 91.5, Code Security Score of 92.53, and Operational Resiliency Score of 92.97.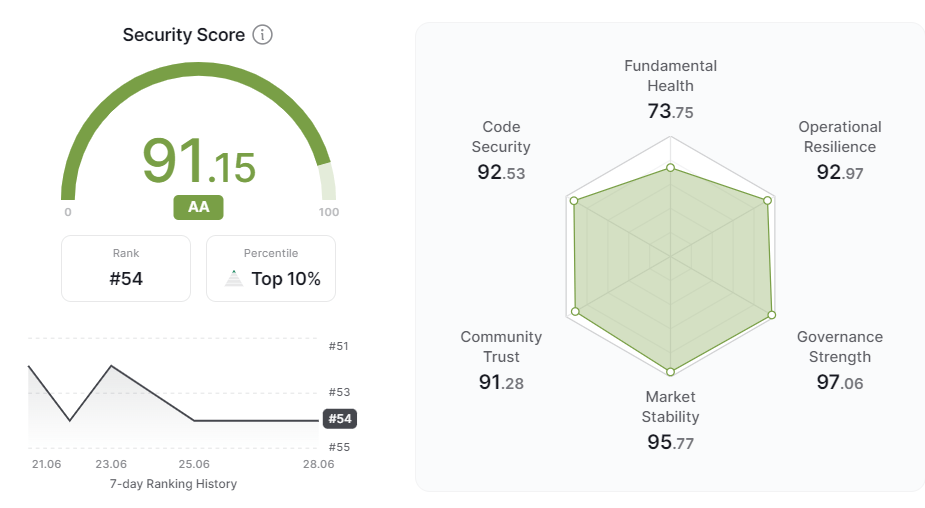 Source: Skynet.certik.com
The team has also conducted a rigorous security audit of the source code of the ShibaSwap project in July 2021. It was found that the code did not have any critical vulnerabilities or issues.
| | | | | | | |
| --- | --- | --- | --- | --- | --- | --- |
| Vulnerability Level | Total | Pending | Partially Resolved | Resolved | Acknowledged | Declined |
| Critical | 0 | 0 | 0 | 0 | 0 | 0 |
| Major | 8 | 0 | 0 | 8 | 0 | 0 |
| Medium | 1 | 0 | 0 | 1 | 0 | 0 |
| Minor | 11 | 0 | 1 | 10 | 0 | 0 |
| Informational | 14 | 0 | 0 | 14 | 0 | 0 |
| Discussion | 0 | 0 | 0 | 0 | 0 | 0 |
Therefore, users can have confidence in the security of their SHIB tokens.
Conclusion
SHIB is a valuable asset for users looking for an easy and secure way to invest in cryptocurrency. With various staking options, users can maximize their returns with minimal effort. All of this is underpinned by the robust security features of the SHIB token. With the safety of a reliable blockchain network and the potential for high returns, SHIB is an exciting and rewarding opportunity for crypto investors.
NB! The information in this article is for informational purposes only and is not intended as investment advice.
SHIB
Shiba Inu
ShibaSwap
staking
staking crypto
Recent Articles on Cryptocurrency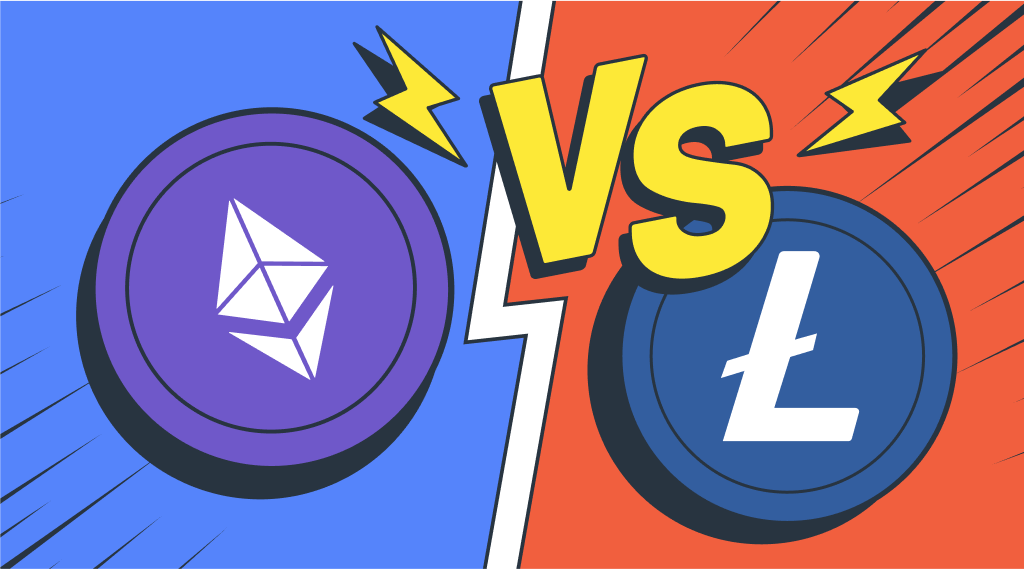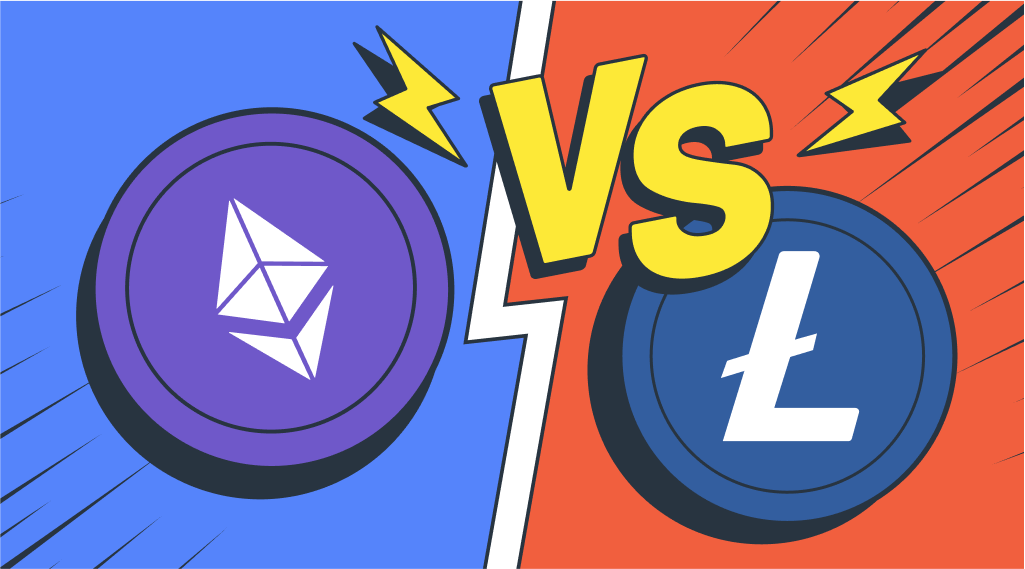 September 25, 2023
Crypto World
Litecoin vs Ethereum: Which Crypto to Choose? LTC & ETH
This article delves into the differences and similarities between LTC and ETH, offering a comprehensive comparison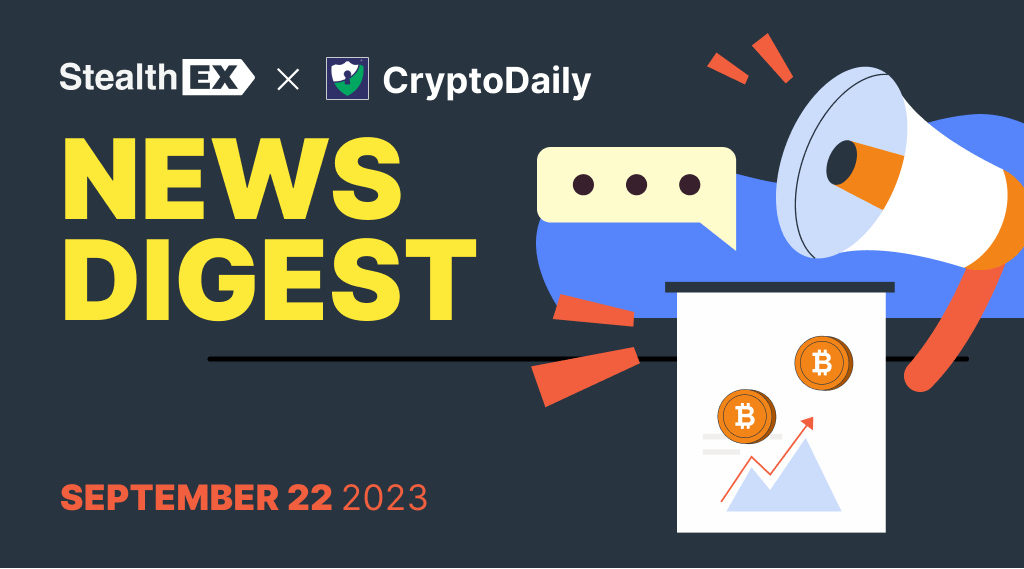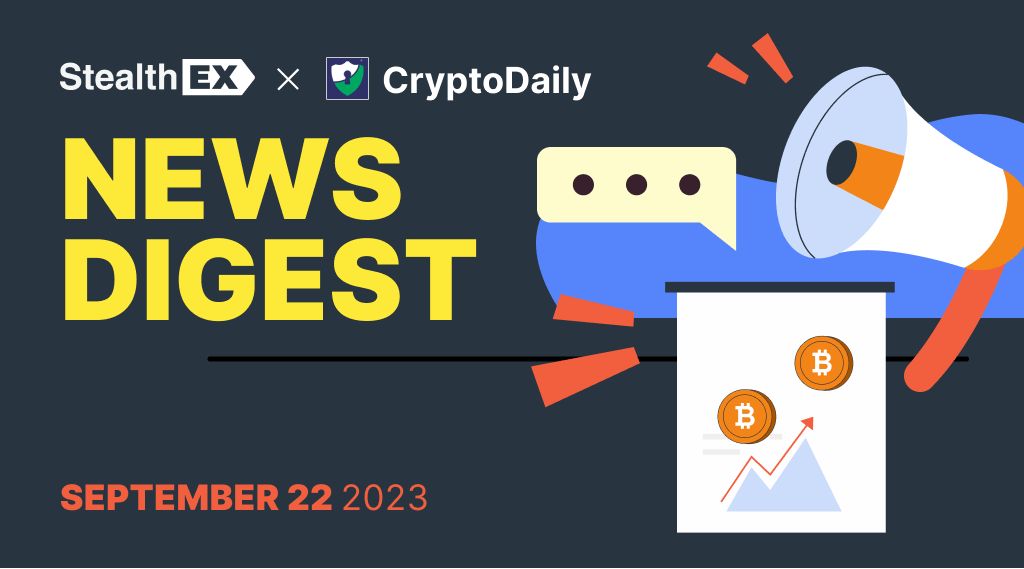 September 22, 2023
Crypto World
USDC on Polkadot, FTX Lawsuit, and SEC Actions: StealthEX x CryptoDaily Digest
In the dynamic sector of crypto, staying informed is crucial. Dive in to get a concise overview of the week's…