ICON Crypto Coin ICX & StealthEX AMA Recap – All You Need To Know
October 8, 2021
Crypto World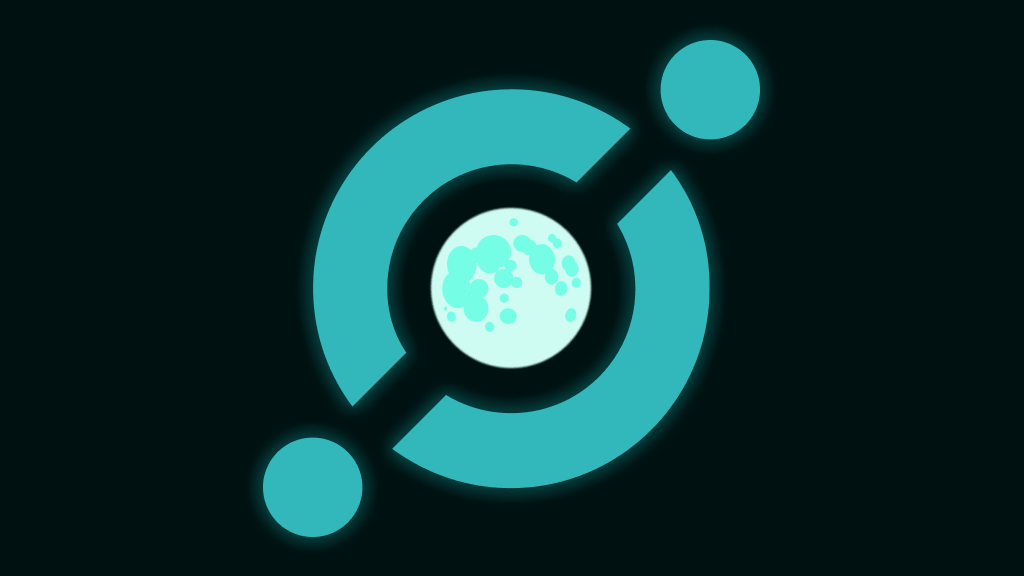 On October 7, 2021 we had StealthEX & ICON crypto AMA Session in our Telegram Community Chat, and here is a recap. Just take a little time to read through and learn everything you need about the ICON ICX coin. Let's start!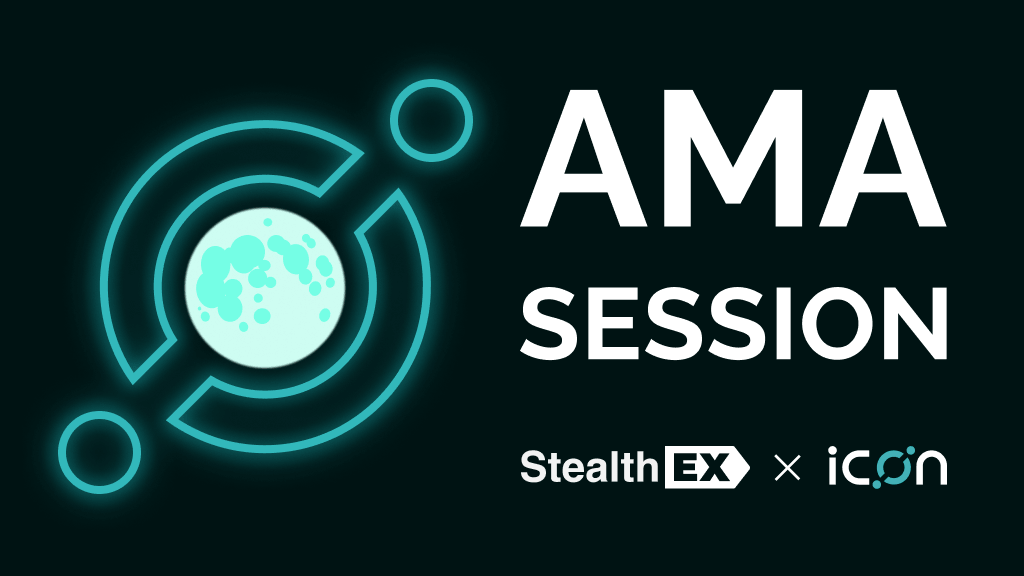 Today, we are going to have an awesome event – AMA with Scott Smiley @benny_options from ICON Strategy.
We will go through the round of Twitter questions first. Then we will go to the live round.
Questions From Twitter
Is ICON friendly for a person without knowledge of technology or cryptocurrencies? How do you guide a person without cryptographic knowledge to use the platform?
Great question and something I think about a lot. I'd say that ICON itself is a technology more geared toward developers, but some products built on top are meant to onboard non-crypto users.
Specifically, bridgepay.money. This wallet allows users to login simply with an email and still sign transactions and use DeFi products. Bridge, paired with our defi products Balanced.network and Omm.finance, will allow users unfamiliar with blockchain to easily onboard into our ecosystem
Can you list 1-3 killer features of Your Project that makes it ahead of its competitors? What is the competitive advantage your platform has that you feel most confident about?
Another great question. I'll stick with 2 key points:
ICON is and always has been a network focused on interoperability. Our competitive advantage is having the most secure, decentralized and modular interoperability solution on the market. The technology is called BTP and we'll soon be launching the first connection with MoonRiver.
This point is not on the technical side; it's community. The ICON community can't be forked. We have one of the most passionate, engaged and vibrant communities in the space. The participation in governance for apps like Balanced.network exceeds 1200 unique voters regularly, surpassing some of the most successful defi protocols by a long shot.
What would you say is the number 1 obstacle/challenge when working with other blockchains?
Coordination is quite difficult. Everybody has their own product/priorities so keeping up with others gets tough. Having some dedicated team members to interact with those outside the ecosystem has been a huge help for us.
Which one of these aspects is important for you?
Increasing Token Price & Value
Empowering Platform Development
Building Community Trust
Expanding Partnership Globally
In what order?
Haha well I'll never comment on price, so I'd say that empowering platform development is incredibly important, which also leads to more community trust as they have more autonomy to contribute.
Expanding globally comes more as an output from the others imo, as more development and stronger community will bring more expansion
Audit is important for both trust and security? Have you done any audit of your project?
Yep icon has been audited by CertiK and will undergo an additional audit as we migrate to our new core software.
Partners are very important for every project today, may I know which partners you have now? and which partners in the future you will be heading to ?
Right now we're working on BTP integrations for NEAR, BSC, Harmony and the PolkaDot/Kusama ecosystem. From there we'll target all major blockchains as well and assist smaller ecosystems in integration
Icon you aim to connect and work with many different block chains and in doing this you leave many open to cyber attacks or threats. How do you combat the constant challenge and change of future attacks and threats?
Hmm I wouldn't necessarily agree that this opens up ICON to more attacks. Our interoperability solution is blockchain agnostic but doesn't give any blockchain more control over our network. Adding more networks to our ecosystem doesn't open us up for attack, tho maybe I'm misunderstanding the question.
Regardless, BTP will require regular maintenance and attention which will be handled by ICON and its community
How does the official bounty program (HX57) work? How can we get rewarded with this program?
I'm not directly involved in hx57 but I love the initiative. I'd simply recommend checking out hx57.io to learn more
Here's the last question for the Twitter AMA part, will move on to the live section after that.
How will cryptocurrency as a whole bring in non-crypto investors/ users to the space? Making it easy for them to understand/ use?
Do you think projects like 'bridge' continue to grow to tackle this problem?
Absolutely 100% it will be UX that drives adoption of this industry and our products. Bridge is an essential piece of this as are the general design and flow of the flagship products on the ICON Network
We're officially over with Twitter questions. Moving on to the live!
Live Questions
How old is Your project? What are the major plans ahead? Could you show to us image of your roadmap?
I want to invest to your project. Where i buy your token? Is it available on any exchange?
How will partners help ICON growth and vision? How do you feel about the collaboration of good partners to further develop the ecosystem in CEX and DEX?
Our interoperability solution offers a great opportunity to cross-promote with other ecosystem partners. It's a key part of our growth strategy
Who is $ICX biggest rival? In the future, does your project have a plan to beat your rival or cooperate with them? I think that will be a huge step forward for your project.
The most comparable project in terms of technology is IBC developed by Cosmos ecosystem
As we know Yield farming is a new trend so do you have any plans for the development of yield farming system? Does your project support staking program? if yes. how does your stake system work, what are the requirements for users if they want to stake on your platform??
There are multiple projects that offer yield farming right now on ICON:
Balanced.network
Omm.finance
Craft.network
While you build your project, do you take into account community feedbacks and demands? Most of the new investors, only focus on the price of the token, and the short term benefits of the project rather than understanding the true value of the project. Can you tell us about the motivations and benefits for investors to hold your tokens long term?
Community is the key to success for any decentralized project
What is the estimated time icon 2.0 will be active? Congrats to icon team on such great efforts for btp technology!
Should be another couple weeks for the entire process to be done, but making great progress so far, track by following on twitter!
How does it handle transaction fees with ICX?
They are quite cheap
NFTs have become a very important part of today's digital world, so what strategies does make to ensure that the NFTs acquired by your users have value, not only within the project but also outside of it?
I think the community around an NFT project is what will make it most successful
Most projects especially those offering agricultural produce are driven by hype and extinction, so when the hype dies, the project dies. What is the secret to maintaining your Project results?
Tangible use cases for our technology and supportive partners 💪🏼
During the 2021 I got scammed a few times, rugs, exit scams etc. – how can we investors be sure that this will not be similar, are your contracts public & somewhere to be seen?
All smart contracts are public at tracker.icon.foundation
Is Your Project available for the global people or It's limited for some area? If it's globally available are you guies planing to introduce it globally?
Anybody can participate
Many Project talks only about their Strengths, Can You talk about the weak point that You project is Currently Dealing With?
Difficulty in spreading awareness outside our ecosystem which is why events like this are great!
Since most of the assets are in the ethereum ecosystem as it is completely decentralized, how can you convince investors to move from other projects to proyek ?
There will be many different types of users in terms of what they find important. ETH transaction fees are quite high, which drives people to other networks. Community is another important part
Hello Sir🖐🏻 like are you going to build a thriving community that really cares and supports the project for a very long time, or is it just a temporary benefit? Are there plans to better connect with the community? Just like social media type systems, where people can share ideas/suggestions? Because we know the power of the community to easily make famous projects?
Absolutely, community is essential.
What mechanisms do you have for case of security – aren't you afraid that some AI or hackers could just hack you?
Plenty of audits and code review is the best you can do.
Thank you so much @benny_options! Plenty of questions answered indeed 🙂
Here are some links to highlight ICON even better!
Products:
balanced.network
Craft.network
omm.finance
Optimus.finance
projectnebula.app
Bridgepay.money
More info on ICON:
iconrepublic.org
icondev.io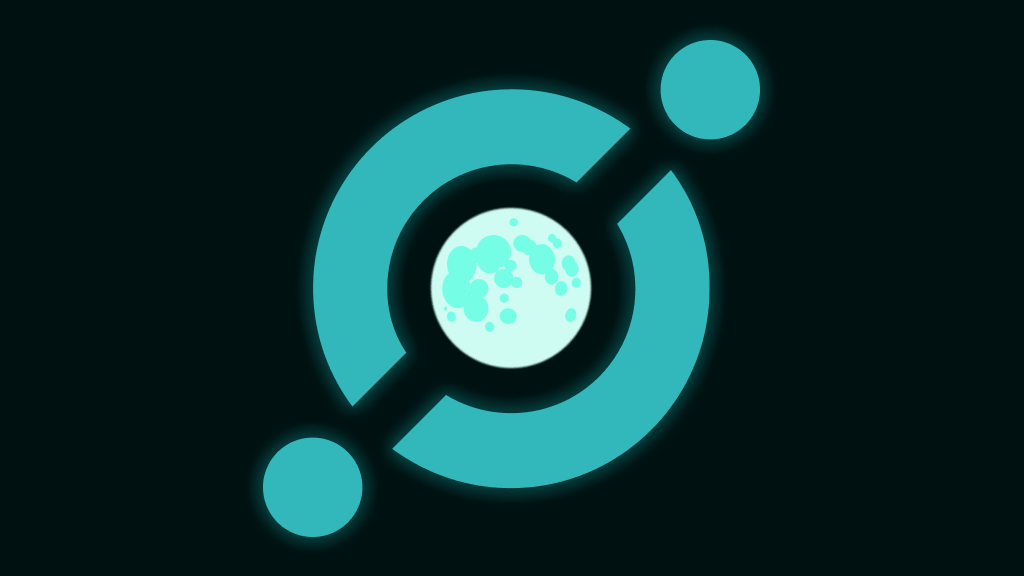 Always welcome to swap ICON coin on StealthEX.
How To Buy ICX Coin?
Just go to StealthEX and follow these easy steps:
Press the "Start exchange" button.
Provide the recipient address to which the coins will be transferred.
Move your cryptocurrency for the exchange.
Receive your ICON crypto!
If you have remaining questions about the StealthEX exchange service you can go to our FAQ section and find all the necessary information there.
Follow us on Medium, Twitter, Telegram, YouTube and Reddit to get StealthEX.io updates and the latest news about the crypto world.
We are always ready to give you support if you have any issues with exchanging coins. Our team does our best to protect all members and answer their questions. For all requests message us via support@stealthex.io.
You are more than welcome to visit StealthEX exchange and see how fast and convenient it is.
AMA
crypto
ICON
ICX
StealthEX
Recent Articles on Cryptocurrency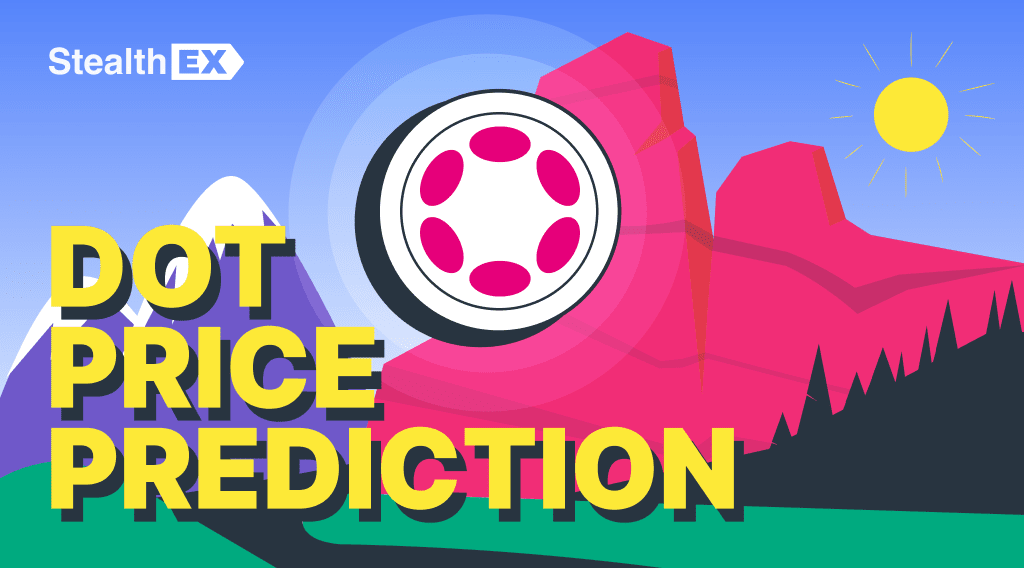 November 29, 2023
Price Prediction
Polkadot (DOT) Price Prediction: Will DOT Coin Reach $1000?
According to the long-term Polkadot price prediction by the end of 2030, the DOT price may rise to $195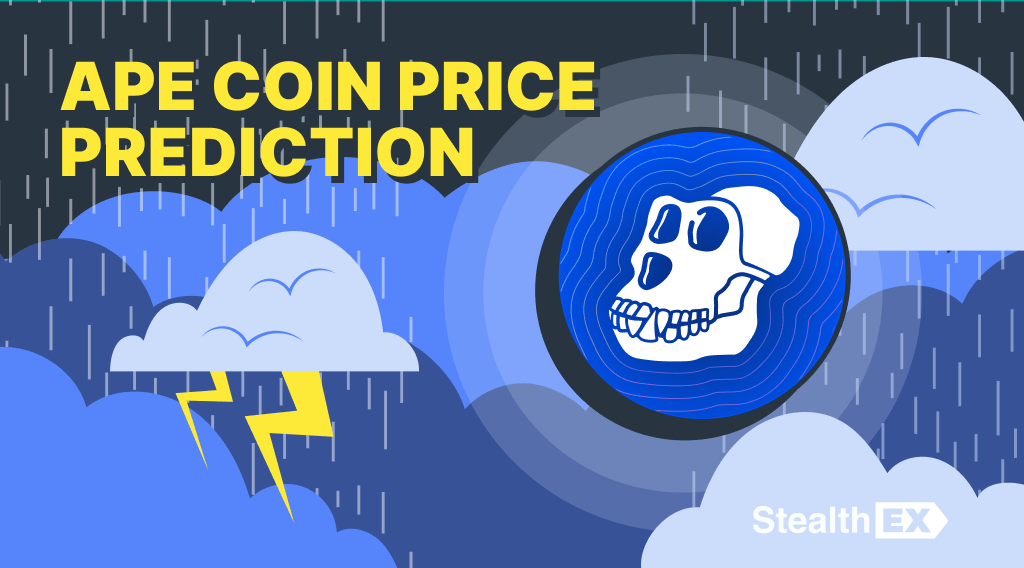 November 29, 2023
Price Prediction
ApeCoin Price Prediction: Is APE Coin a Good Investment?
According to the long-term ApeCoin price prediction by the end of 2030, the APE price may rise to $250