Latest Crypto News You Missed This November
December 2, 2022
Crypto World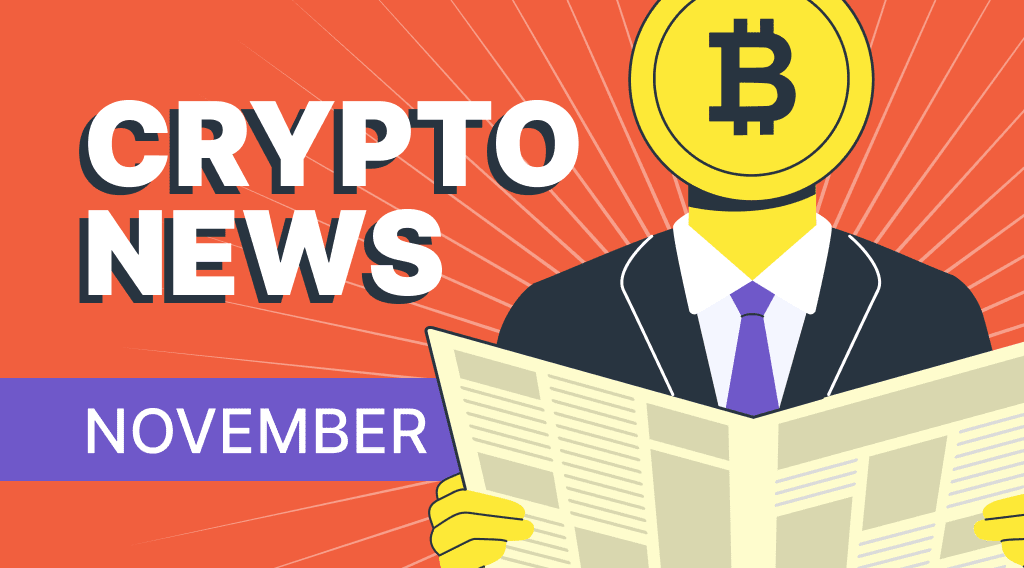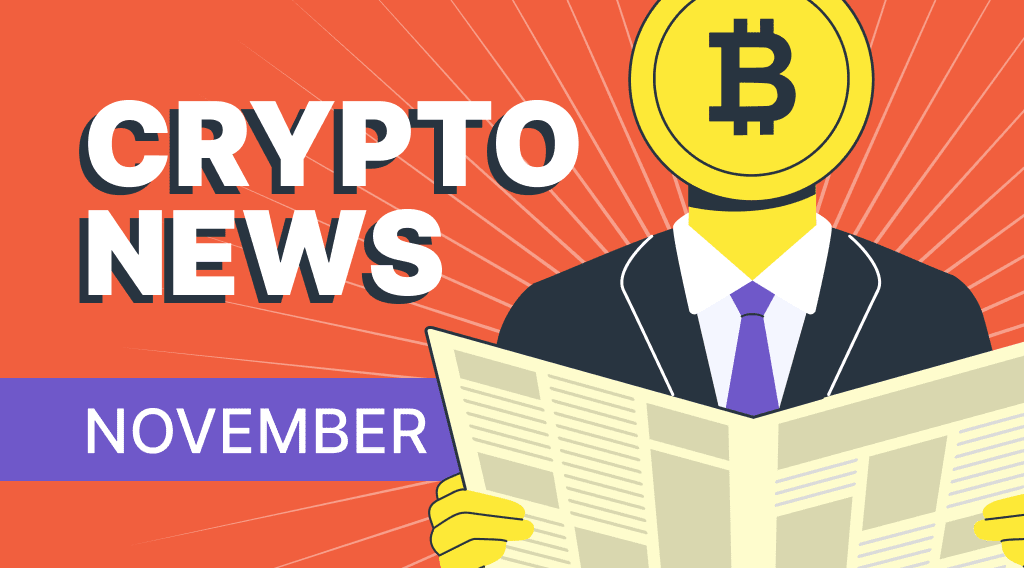 A lot of new things are happening in the international cryptocurrency industry. Let's look back at the crypto news that took place this November. It was less eventful than October 2022, however, there are some highlights that we'll try to cover in this short article.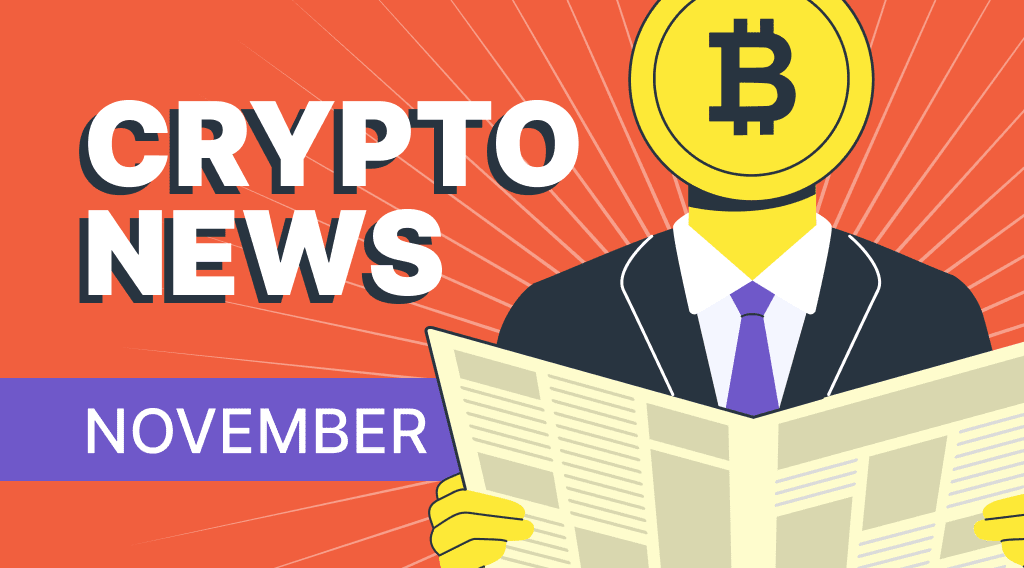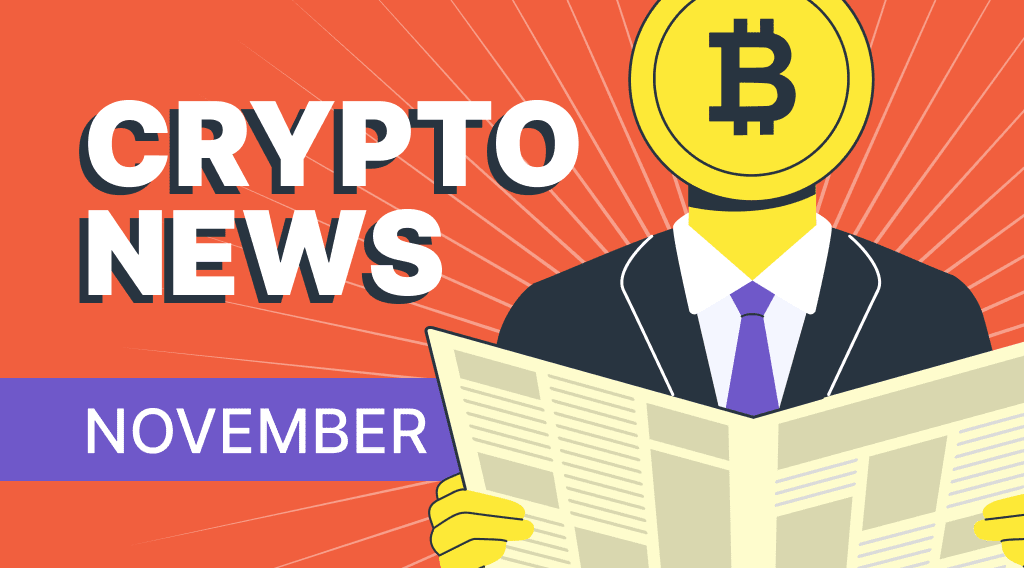 November Crypto News
Bitcoin Price Plummets
Thanks to the FTX Collapse, Bitcoin's price this November joined the top 4 previous negative Novembers of the past 11 years. Data from Glassnode shows $1.45 billion in realized losses for the week of November 12, ranking as the fourth largest in history. A week before the change went down, the leading crypto asset was trading above the $20K zone. Since November 9, 2022, BTC's price was close to $4K below that range, trading at around $16,000 per coin. This drop in price led to a market-wide decline that was catalyzed by investors running for the hills in fear that the FTX-induced contagion would spread into every corner of the crypto sector.
In the long term market participants still expect the price of Bitcoin to go up, especially as more banks and financial institutions are seemingly turning to digital cash for settlement purposes even amidst the chaos.
Crypto Influencers Can Face Charges Under MiCA
The European Union's Markets in Crypto Assets (MiCA) bill was finalized in September and approved by the European Parliament Committee on Economic and Monetary Affairs on October 10. The sweeping bill covers everything from stablecoins to crypto mining to money laundering. However, there are also clauses in the new bill that could affect crypto influencers.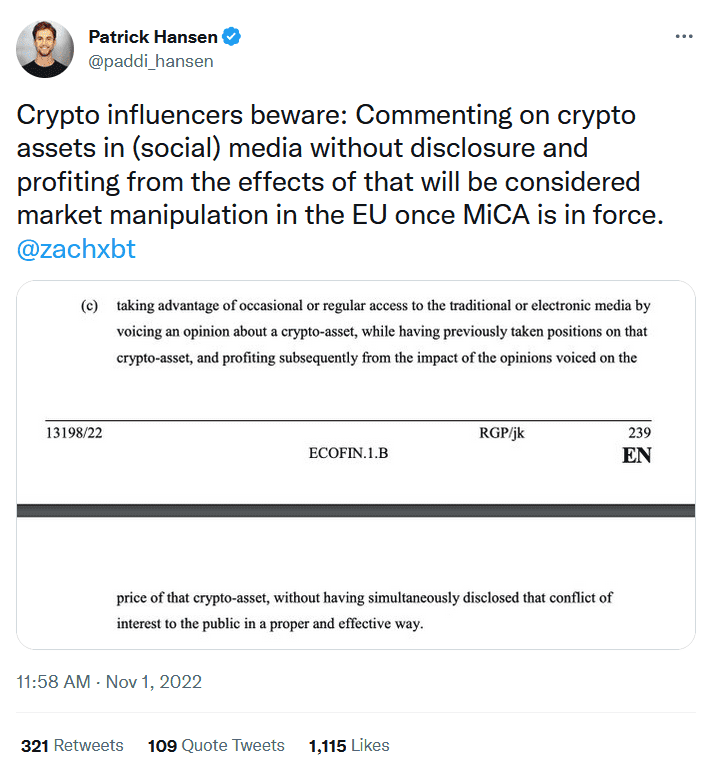 Patrick Hansen, Circle's EU Strategy and Policy Director warned the industry that crypto influencers commenting on social media without disclosure could be in trouble. If they are deemed to profit from the effects of their actions, it will be considered market manipulation in the EU once MiCA is in force.
The section is part of measures included within the MiCA bill aiming to 'prevent insider dealing, unlawful disclosure of inside information and market manipulation related to crypto-assets, in order to ensure the integrity of crypto-asset markets.' MiCA is unlikely to be fully applicable until 2024, so all crypto influencers in Europe still have time to reconsider their marketing strategies.
US Seized 50K Bitcoins Related to Silk Road Marketplace
In early November Damian Williams, the U.S. Attorney for the Southern District of New York, said that authorities seized 50,676 Bitcoins related to the infamous Silk Road. The Silk Road was an illegal marketplace on the darknet that operated between 2011 and 2013 and that primarily used Bitcoin as a method of payment. The website collapsed following the arrest of its operator, Ross Ulbricht, who is serving a double life sentence and 40 years in prison, without the possibility of parole.
The BTC that was discovered this November was valued at $3.36 billion at the time it was found. The coins were found at an address in Georgia connected with James Zhong. The feds also found $661,900 in cash as well as various precious metals. Zhong pleaded guilty to committing wire fraud in 2012, according to a statement from the Justice Department.
Apple Pay Is Available on Circle
Circle, the issuer of the United States dollar-pegged stablecoin USD Coin, said Apple Pay support allows traditional businesses to experience the benefits of crypto settlement while allowing crypto businesses to engage with non-crypto-using customers. It has added support for Apple Pay — with the intention of bringing the crypto and traditional payment systems closer together.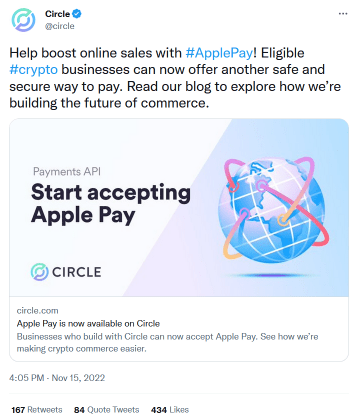 Circle made the announcement on November 15, suggesting it may boost sales for crypto-native businesses as they can facilitate traditional payments from non-crypto-using customers while enabling customers to 'buy crypto with Apple Pay on their preferred exchange.' According to Circle, the addition of Apple Pay support will benefit traditional businesses by allowing them 'to shift more retail payments to digital currency.' Now, users will be able to buy crypto with Apple Pay, while crypto companies will be able to accept payments from their customers that have no knowledge of how to use cryptocurrencies at all.
FIFA World Cup Triggered Fan Token Trading
With the FIFA World Cup 2022 tournament in action, crypto enthusiasts have turned to the market for fan tokens to take advantage of the potential profits associated with the event. According to Kaiko, a Paris-based crypto data firm, the average daily trading volumes of fan tokens have increased from $32 million to around $300 million from October to November, an 837% increase.
Many fan tokens suddenly went up in price because of the hype that was created around the respective teams. For instance, Argentine Football Association Fan Token plummeted 25% to $5.26 following the team's shocking World Cup opening loss to Saudi Arabia. It has then dropped an additional 22% after the team's subsequent win over Mexico relieved fans.
The price of Portugal National Team Fan Token jumped 119%, a week prior to the FIFA World Cup getting underway, however, it quickly lost half of its value.
Neymar Jr's Brazil National Team Fan Token was trading at $1, a week prior to the FIFA World Cup. However, even after winning both matches with Switzerland and Serbia, the token is down by 80%.
Read more about Chiliz coin in the new StealthEX article. Chiliz crypto allows sports fans to have unique experiences with their favorite teams
Huobi and Poloniex Announced Strategic Partnership
Huobi and Poloniex announced a strategic partnership on November 30. The two exchanges will 'progressively cooperate' on Huobi's HT coin ecosystem development, connectivity, liquidity sharing, and global compliance. Beginning in December, the Huobi Advisory Board will make a monthly evaluation of all Poloniex projects, with top performers potentially directly listed on Huobi. On the same day as the merger announcement, Huobi said it was creating an upgraded affiliates program for influencers, offering Spot commission of up to 50% and futures commission of up to 60%.
---
If you are looking to buy crypto safely, you can always use the user-friendly and non-custodial StealthEX crypto exchange platform. You can purchase crypto privately and without the need to sign up for the service. Our crypto collection has more than 600 different coins and you can do wallet-to-wallet transfers instantly and problem-free.
Just go to StealthEX and follow these easy steps:
Choose the pair and the amount you want to exchange. For instance, BTC to ETH.
Press the "Start exchange" button.
Provide the recipient address to transfer your crypto to.
Process the transaction.
Receive your crypto coins.

Follow us on Medium, Twitter, Telegram, YouTube, and Publish0x to stay updated about the latest news on StealthEX.io and the rest of the crypto world.
Don't forget to do your own research before buying any crypto. The views and opinions expressed in this article are solely those of the author.
Bitcoin
crypto news
crypto world
cryptocurrency adoption
Huobi
Recent Articles on Cryptocurrency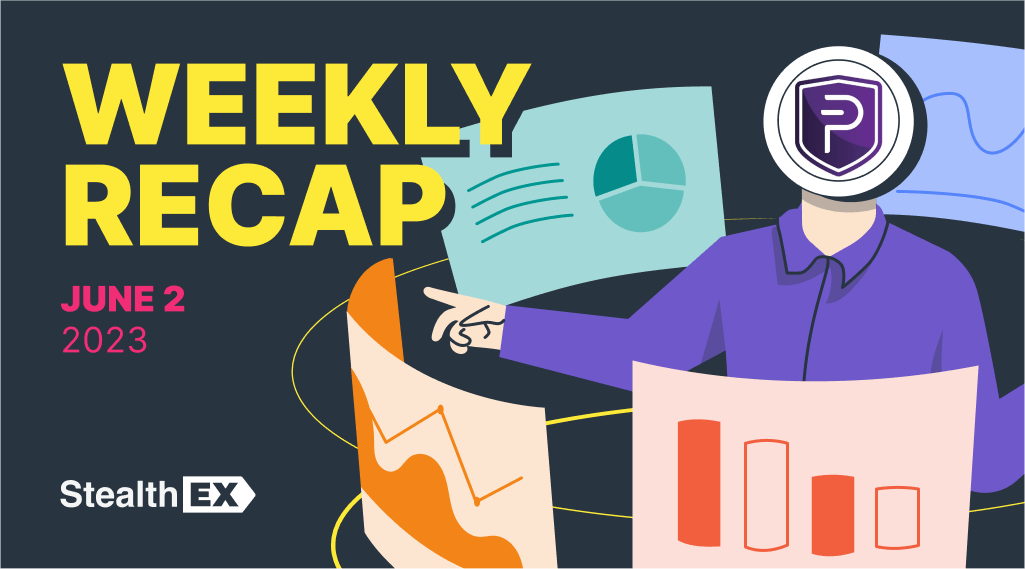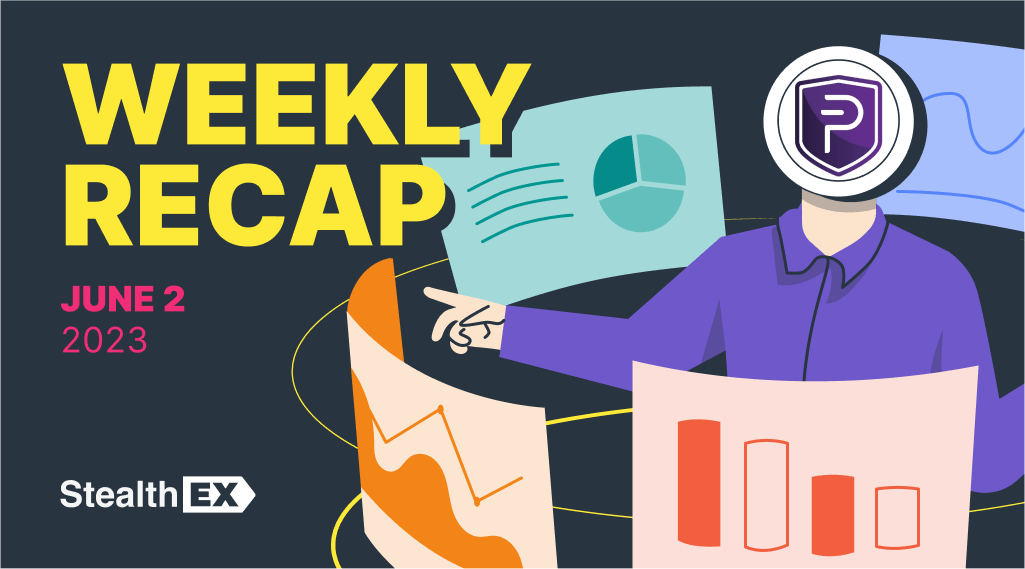 Review of the Crypto Market: June 2, 2023
Weekly Crypto Market analysis with major trends, Ethereum & Bitcoin performance, and impactful news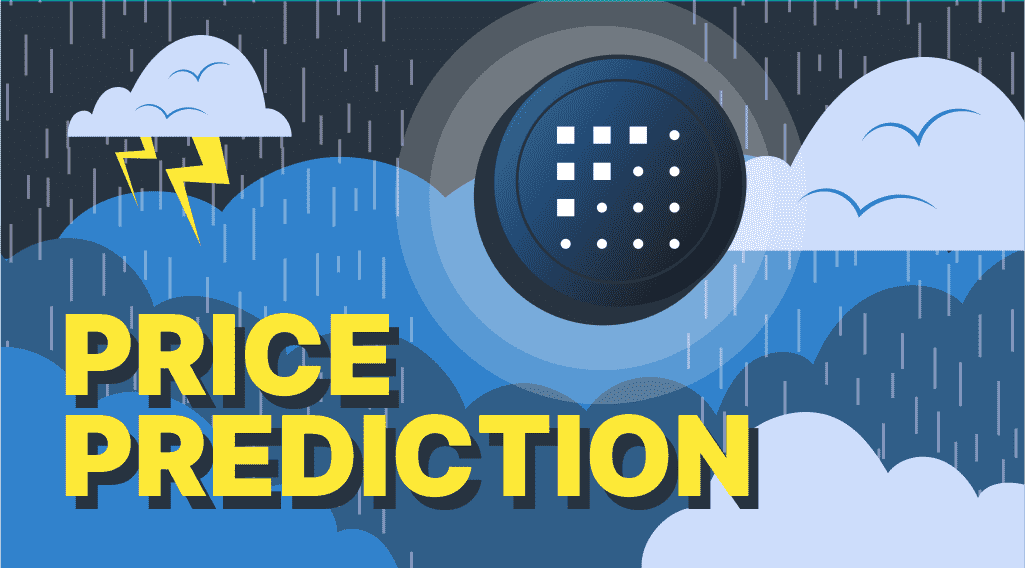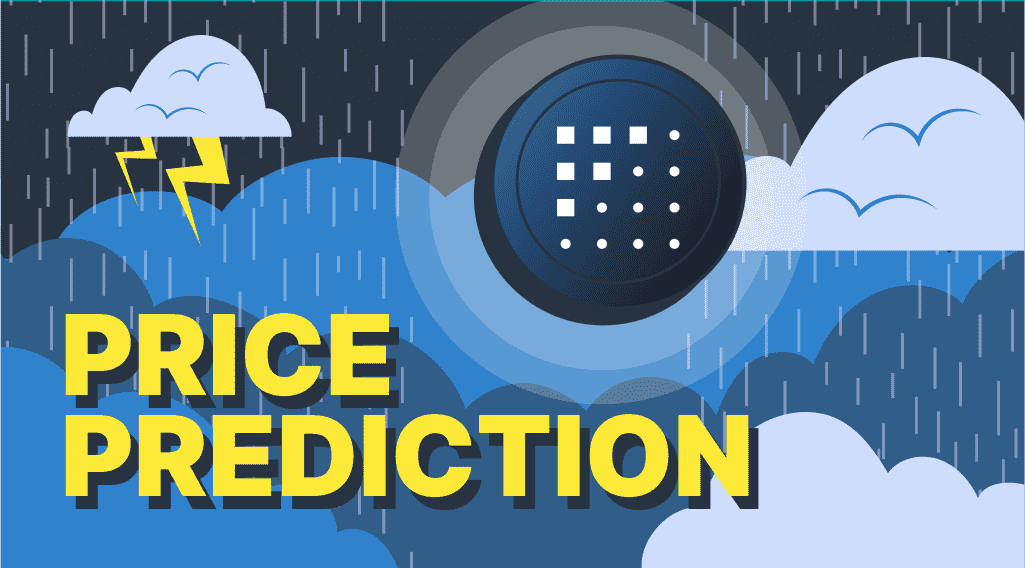 June 1, 2023
Price Prediction
Fetch.ai Price Prediction: Unveiling Future Trends of FET Crypto
Uncover Fetch.ai Price Prediction, empowering you to anticipate market trends and make decisions about its future.