NFT Music Marketplace – Its Impact on the Crypto Art
November 19, 2021
Crypto World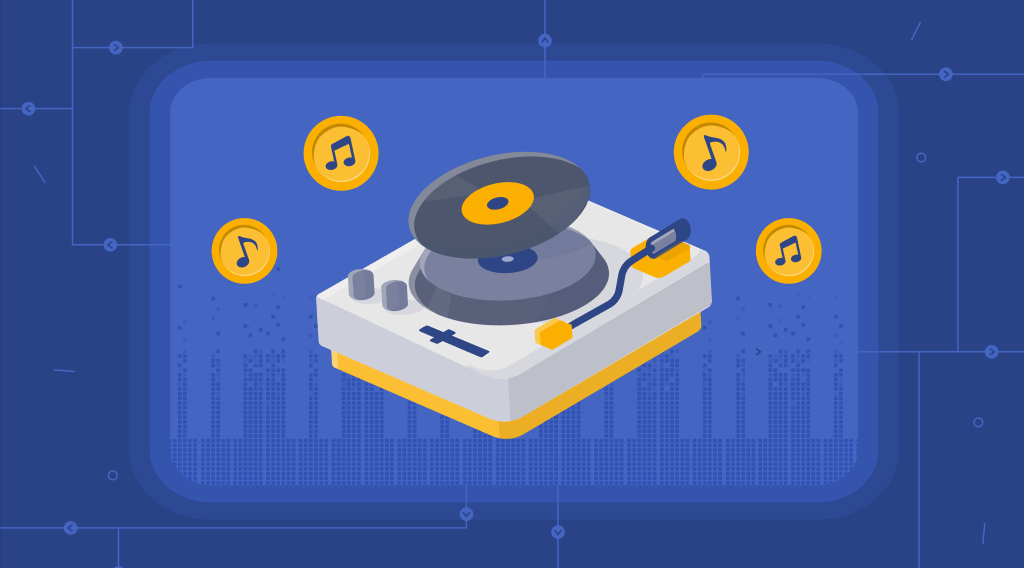 Crypto art has become a trend this year and a new way for artists to make money. Art objects are sold and bought in the NFT format. The most expensive tokens cost tens of millions of dollars. Besides paintings and videos, artists can sell their music thanks to this modern technology. Keep reading the new StealthEX article to find out more about NFT music and how this phenomenon has already affected the art industry.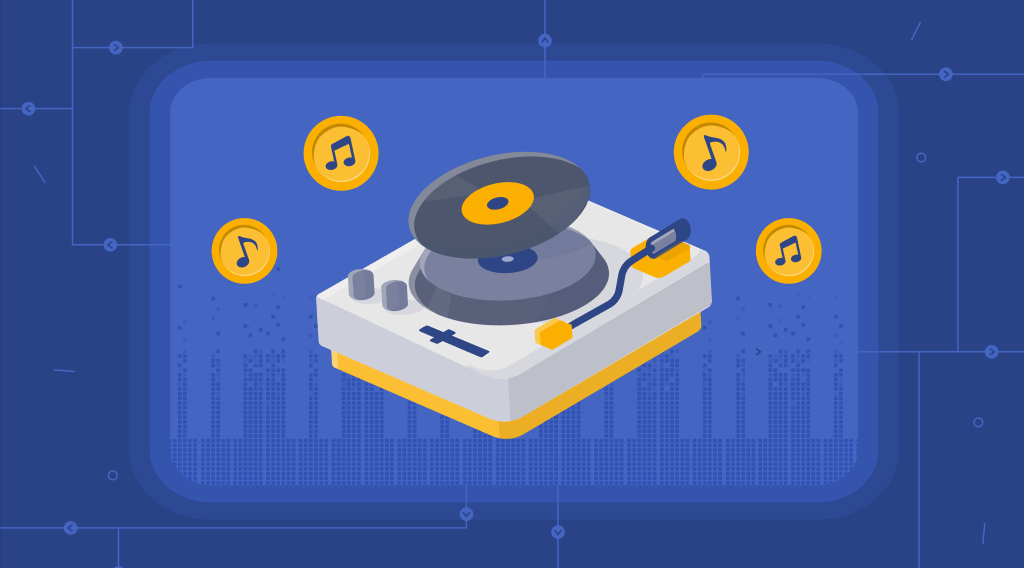 What Is NFT?
NFTs stand for non-fungible tokens. It's a virtual certificate that guarantees the authenticity of the work and gives exclusive rights to it. That means that every NFT is unique: it can't be replaced with another one of the same value.
These tokens are originally made in such a way that they cannot be faked or split like Bitcoin, for example, which is divided into Satoshi, each unit is unique and has its own unchanging value.
Users can store their NFTs in virtual wallets with unique addresses. You cannot create a copy of this token or even move it without the consent of the issuer.
The first experiments with NFT began in the 2010s based on the Bitcoin blockchain scripting language, the most popular cryptocurrency. However, the creation of the first NFT smart contracts and tokens themselves started in 2017 based on the Ethereum blockchain.
After the emergence of NFT, the cryptocurrency world finally began to offer not only cryptocurrencies but also valuable digital items that can be bought for them. Before that, only physical things were sold for cryptocurrency. This changed with NFTs.
NFT was created to move some unique virtual items and digital assets into a secure digital form of blockchain.
What Is NFT Music?
NFT music can include anything a creator wants. It's part of the NFT industry, thanks to which any musician can sell digital products.
Anything can be put up for sale. It can be an album, a song, a product (t-shirts, stickers, etc.). Some artists even sell royalties from their releases. For example, in February 2021, Jacques Greene sold an NFT for 13 ETH, to which not only a six-second video snapshot of his track "Precise" is tied but also a share of the royalties that will accrue for that track.
Besides, some creators sell early access to song releases and tickets to virtual concerts as NFTs.
The music NFT market is just beginning to evolve, and as it improves, there are more
products that musicians sell to fans in the virtual world.
With NFT, creators solve a lot of problems for themselves:
Suppressing piracy or misappropriation of music. Artists will find it harder to appropriate someone else's crypto music, avoiding costly court battles.
Adding royalties through resale. Musicians can earn extra after the initial sale. For example, you could set it up so that each time an NFT changed hands on NFT trading floors, the transaction could generate 10% more revenue for the artists.
Giving back control to creators. Since artists' revenues are controlled by the major music labels (Sony, Universal Music Group, and Warner Music Group) and income is divided among multiple organizations, it takes a long time for artists to get minimum royalties. NFT solves this issue.
Direct communication with artists. NFTs allow fans to purchase exclusive rights to their favorite music.
However, NFT has disadvantages, the main one being that even here it is difficult for aspiring musicians to get exposure. Users pay attention to offers from popular artists. It becomes more difficult to buy the latter's products, as they are primarily claimed by people who are ready to pay the maximum amount for the lot.
NFT Music Marketplaces
Since NFT is gaining popularity, new marketplaces are launched regularly. There are lots of separate platforms for all types of digital products. These are the major marketplaces for music fans.
OneOf is a music NFT marketplace on the Tezos blockchain. Its primary feature is that it's energy-efficient, and thanks to Tezos this platform offers some of the lowest transaction fees. What's more, it conducts giveaways for the most loyal users.
ROCKI, a music streaming service, launched its own NFT platform for selling music tokens in May 2021. Musicians can create their tracks as NFTs and sell them immediately to anyone who wants them. Besides earning on NFT, the platform offers artists to get ROCKI tokens for streaming.
TheMusicianMarketPlace is one more platform for musicians. Its key feature is that this marketplace offers artists to sell "NFT Gifts" created exactly for a particular person.
In May 2021, XLR8R, one of the most popular online music magazines, launched its own NFT music marketplace called XNFT. Creators cannot just sell their products via this platform but also set ongoing royalties for the secondary market.
Impact of Music NFT on Art
Music NFT is rapidly developing.
In November 2021, Recording Awards started partnering with OneOf. They are going to release NFTs that will commemorate the 64th, 65th, and 66th GRAMMY Awards. Half of the proceeds of the tokens will go to the Recording Academy's scholarship fund.
A partnership between The Country Music Association and Solo Music also started in November. Together they plan to release tokens celebrating the "55th Annual CMA Award". Earnings will go to the CMA Foundation that aims to help students access music education easier.
Some popular artists launch their NFT marketplaces. Slipknot posted 9 tokens with their music on The Chapeltown Rag, their own marketplace. Now a few of the NFTs show as already redeemed.
For some creators, NFTs have already brought a fortune. Lil Pump got $500 thousand in 2 hours with his new track "Mona Lisa". His fans could spend from $100, $1,000 to $10,000. Now 50% of the publishing rights to the song belong to them according to the sum they invested.
Music NFT is a way for musicians to bring their arts to the next level. With this technology, they can earn and secure their tracks. For fans, it's a fantastic opportunity to get closer to their idols. Furthermore, since global corporations, like Recording Awards, start noticing music NTF, there must be even more offers and features soon.
Start Your NFT Art Journey!
It is time for us to show you StealthEX.io — an instant cryptocurrency exchange with an opportunity to limitlessly swap more than 400 coins. With StealthEX you do not have to worry about your cryptocurrency privacy and safety. The service does not require registration and does not store users' funds on the platform. All transactions are performed on a wallet-to-wallet basis. StealthEX interface is intuitive and user-friendly. However, if you have any questions, the StealthEX support team is available 24/7.
A lot of NFT music marketplaces use Ethereum cryptocurrency to buy and sell NFT art. Thus, if you want to join NFT crypto community, you will need to stock up on your own Ether tokens.
How to Buy Crypto with the Best Rates?
Get Ethereum by following these 5 steps:
Go to StealthEX website. It will automatically guide you to the «Exchange» window.
Enter your crypto wallet address.
Send the deposit to the address generated by StealthEX.
Once deposit will be received, you will get your exchanged funds to the address provided in Step 3.
You can also buy ETH with your debit or credit card. To do so, you need to open the «Buy» crypto window instead of «Exchange» crypto in Step 1.
Follow us on Medium, Twitter, Telegram, YouTube, and Reddit to get StealthEX.io updates and the latest news about the crypto world. For all requests message us via [email protected]
The views and opinions expressed here are solely those of the author. Every investment and trading move involves risk. You should conduct your own research when making a decision.
You are more than welcome to visit StealthEX exchange and see how fast and convenient it is.
crypto art
crypto world
NFT
NFT marketplace
NFT music
Recent Articles on Cryptocurrency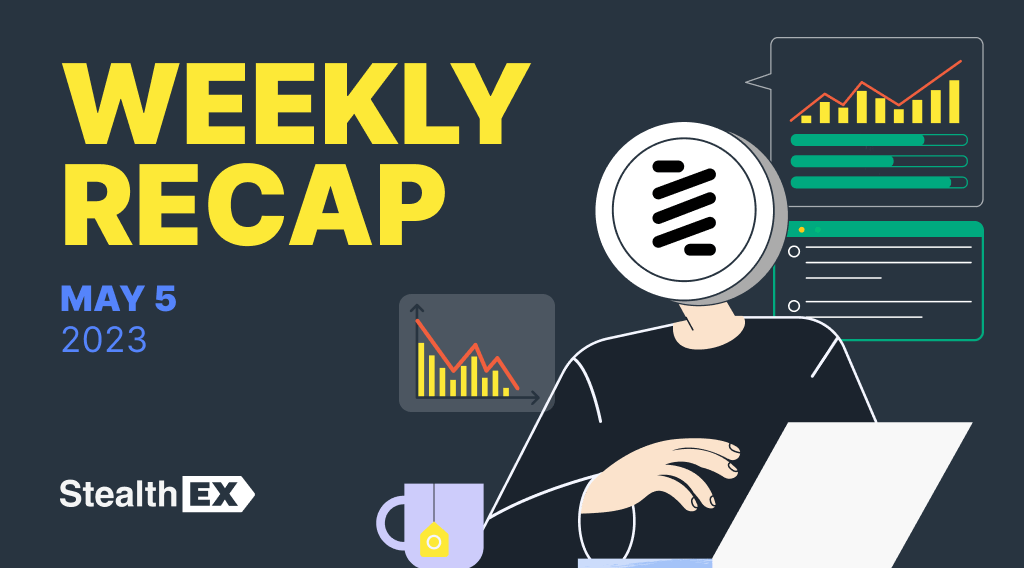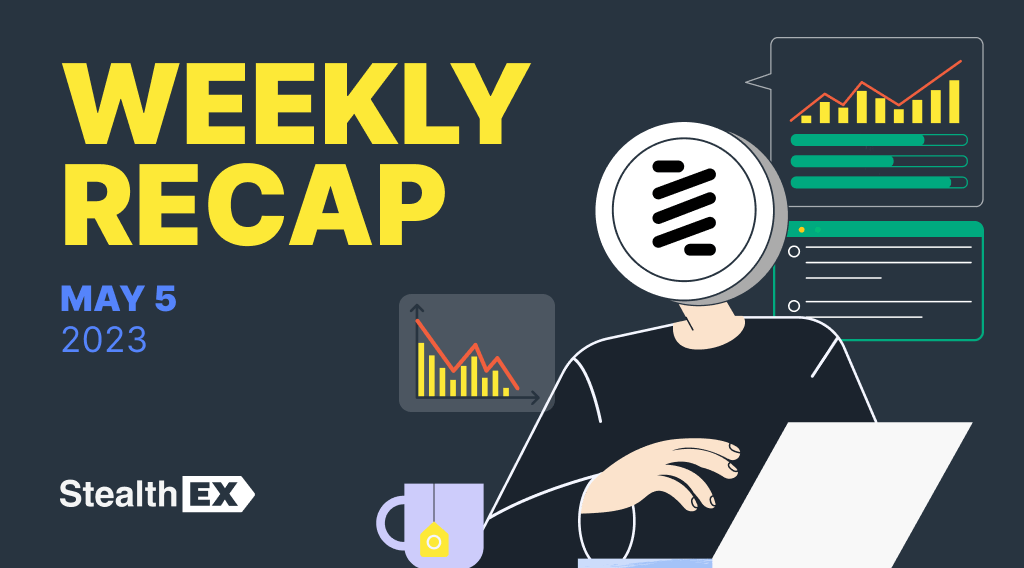 May 26, 2023
Crypto World
Review of the Crypto Market: May 19, 2023
Dive into the crypto market's weekly trends: get the detailed analysis and major news for May 20-26, 2023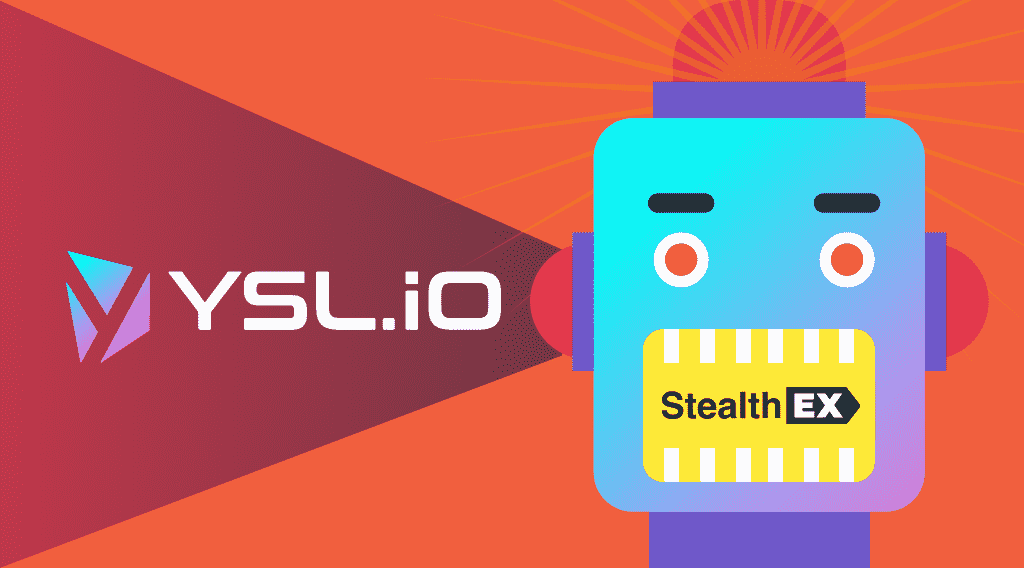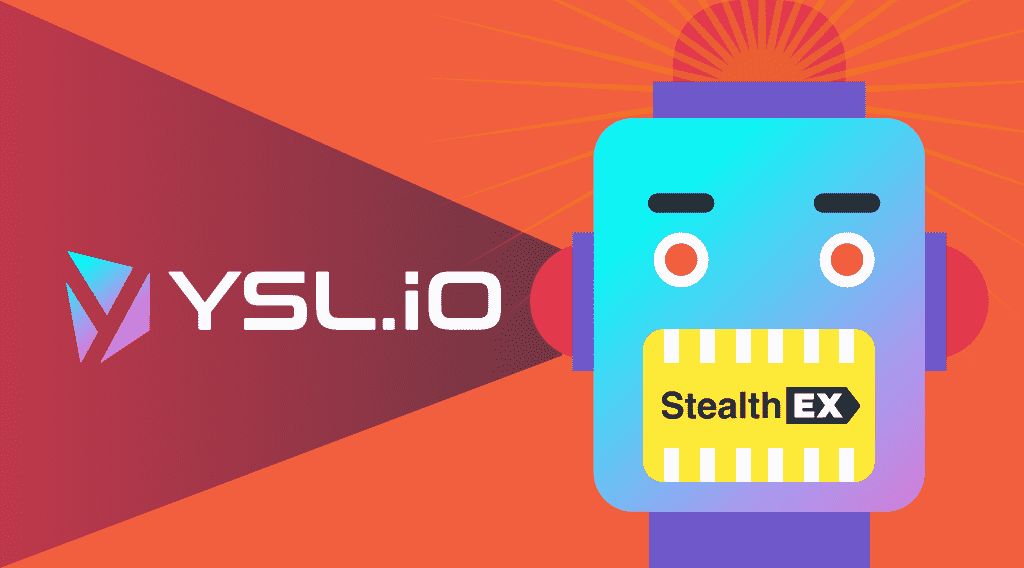 May 25, 2023
Our News
StealthEX Has Been Integrated into ChainZap by YSL.IO
Instant crypto exchange StealthEX partners with DeFi 3.0 protocol YSL.IO for seamless integration into ChainZap