Ocean Protocol Price Prediction 2025-2030
August 5, 2022
Price Prediction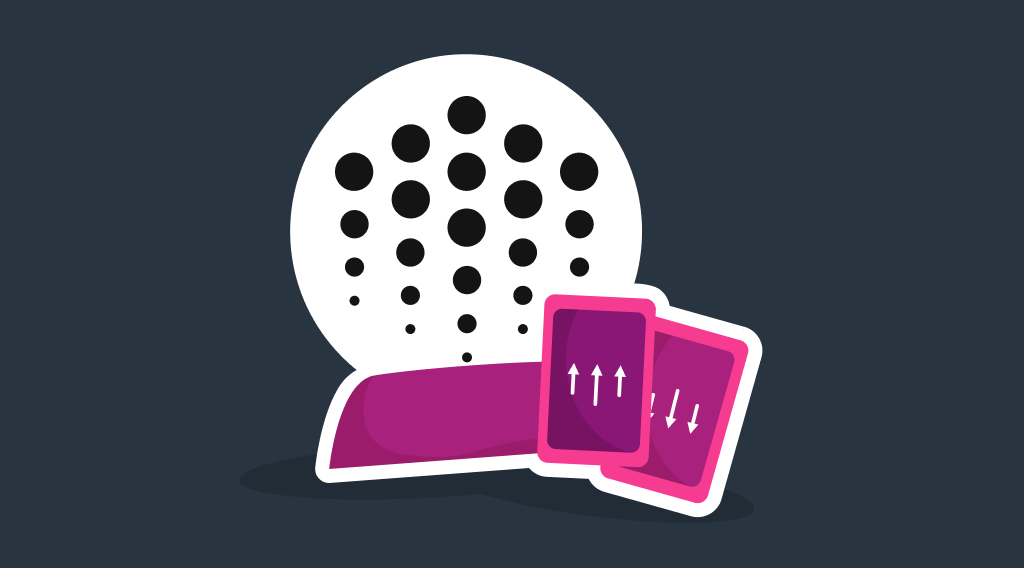 Data becomes a difference maker in the modern world. We are living in a world full of information, we all consume data, and we are driven by it. It's no wonder that more and more companies are looking into developing new tools for handling data. This is where the Ocean Protocol company comes into play. Ocean Protocol is a decentralized data exchange platform that unlocks data for AI. It aims to kick-start a new data economy by giving power back to people and giving researchers the data they need. Let's take a closer look at this crypto project and also the Ocean Protocol price prediction.
| | | |
| --- | --- | --- |
| Current OCEAN crypto price | OCEAN price prediction 2022 | OCEAN price prediction 2025 |
| $0.1944 | $0.43 | $2.318 |

Ocean Protocol Price Prediction
PricePrediction OCEAN Coin Price Prediction 2025, 2030
The experts at PricePrediction believe that in the future, OCEAN crypto price will be growing slowly, but steadily. They claim that by 2025, OCEAN price will reach $0.92 (+373.25%) at its peak, while by the end of the year 2027 its maximum price might be equivalent to $1.92 (+887.65%). PricePrediction is also very optimistic in their long-term predictions. According to the website's estimates, in 2030, OCEAN coin will reach $5.38 (+2,667%), and that'll be just its average price.
TechNewsLeader OCEAN Crypto Protocol Price Prediction
Some sources provide a less optimistic outlook on the future of OCEAN coin. For instance, according to TechNewsLeader, OCEAN's earning potential will not be fully realized and the price will only rise mildly: the website promises a $0.83 (+326%) price level for 2025. However, in 2030 things are looking up for OCEAN: it is expected to reach $5.25 (+2,600%).
AMBCrypto Ocean Protocol Price Prediction 2030
AMBCrypto has a very positive long-term prediction for OCEAN crypto: its experts think that in 2030, OCEAN coin price will soar and reach $16.703 (+8,492%) in average and a stunning $20.045 (+10,211%) at its highest. If we are to believe this forecast, then Ocean Protocol is guaranteed to grab its share in the crypto market of the future.
OCEAN Crypto Price Chart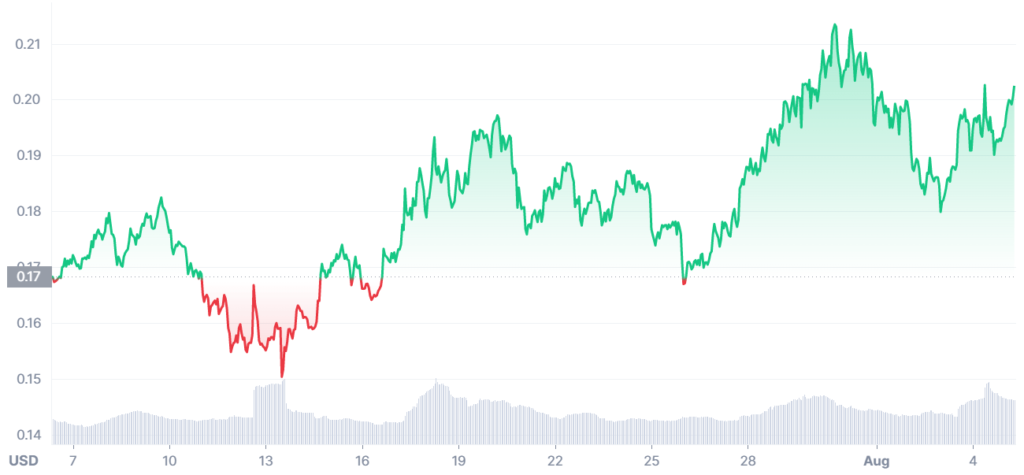 | | |
| --- | --- |
| Current Price | $0.1944 |
| Market Cap | $119,229,519 |
| Volume (24h) | $29,873,811 |
| Market Rank | #183 |
| Circulating Supply | 613,099,141 OCEAN |
| Total Supply | 613,099,141 OCEAN |
| 7 Day High / Low | $0.214 / $0.1828 |
| All-Time High | $1.94 Apr 10, 2021 |
Source: CoinMarketCap, 5 August 2022
OCEAN Coin Price Technical Analysis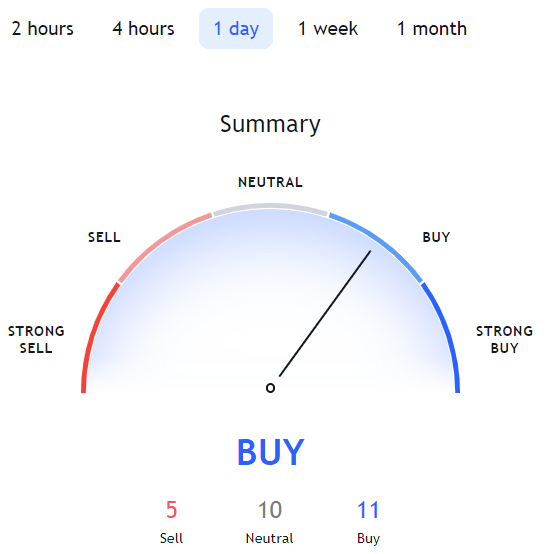 Source: Tradingview, Data was taken on 5 August 2022.
What Is OCEAN Crypto?
Ocean Protocol has attracted a lot of attention in the last few years. We already did a review about its structure, goals and features. In short, Ocean Protocol is all about data and its classification and handling. It is leveraging blockchain technology to monetize data services. The company is headquartered in Singapore and was founded in 2017 by Bruce Pon, Christina Pon, Don Gossen and others.
Ocean Protocol is a business, technical, and governance framework that allows data and services to be shared and sold. Ocean Protocol stores metadata, links to data, provides a licensing framework and has toolsets for pricing. Data marketplaces can hook into Ocean Protocol to provide 'last mile' services to connect data providers and consumers. Ocean Protocol is designed so that data owners cannot be locked-in to any single marketplace.
Data Tokenization in Ocean Protocol
Ocean's unique approach to data tokenization enables individuals and businesses to monetize data in a secure and efficient manner. By allowing practically anyone with desirable data to tokenize and make it available, Ocean Protocol supports a huge data marketplace. Data analysts, researchers, scientists, and other interested consumers can benefit from the plethora of data that exists on Ocean Protocol that might otherwise be more difficult or expensive to acquire. Ocean's data marketplaces offer a particular benefit for data-intensive industries like artificial intelligence (AI), which is a particular field of relevance for the project, as its core team has extensive experience in big data and AI.
Ocean Protocol's native utility token, OCEAN, is the platform's basic unit of exchange, and is used for community governance as well as for staking on data.
Ocean Protocol News
The history of Ocean Protocol began on March 9, 2018, when the company held their initial coin offering (ICO), which sold approximately $20 million worth of their platform's native cryptocurrency. During their ICO Ocean Protocol allocated 10% of their total supply of 1,410,000,000 of OCEAN.
Since its inception in 2017, Ocean Protocol has worked toward establishing full decentralization. In November 2020, the OceanDAO was released as a community-led grants proposal system. OceanDAO lets OCEAN token holders have a say in which Ocean community projects and developments receive grant funding.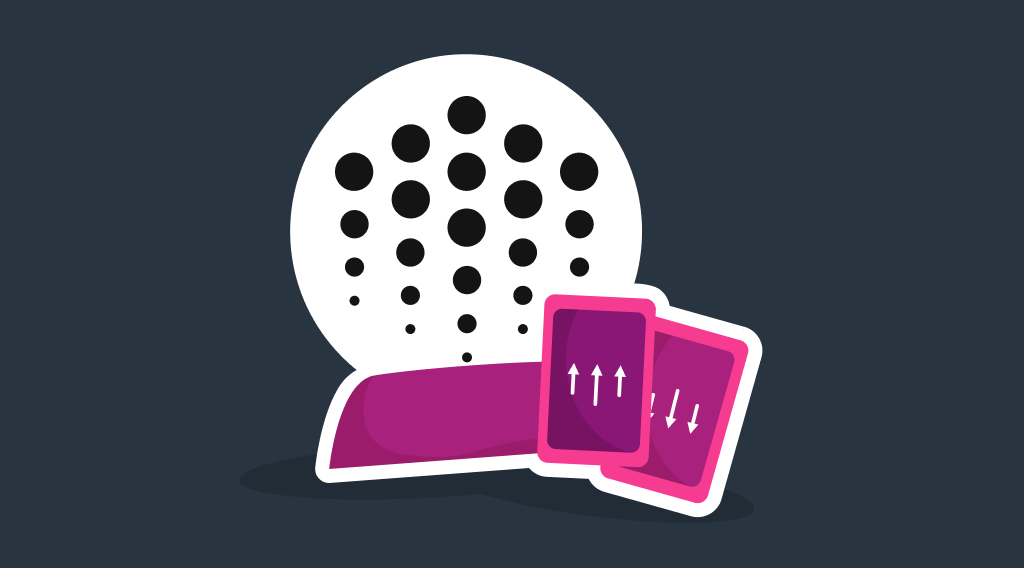 StealthEX is here to help you buy OCEAN token. You can do this privately and without the need to sign up for the service. Our crypto collection has more than 450 different coins and you can do wallet-to-wallet transfers instantly and problem-free.
How to Buy OCEAN Coin?
Just go to StealthEX and follow these easy steps:
choose the pair and the amount you want to exchange. For instance, BTC to OCEAN.
press the "Start exchange" button.
provide the recipient address to transfer your crypto to.
process the transaction.
receive your crypto coins.

Follow us on Medium, Twitter, Telegram, YouTube, and Reddit to stay updated about the latest news on StealthEX.io and the rest of the crypto world.
Don't forget to do your own research before buying any crypto. The views and opinions expressed in this article are solely those of the author.
crypto price prediction
OCEAN
Ocean Protocol
price analysis
price prediction
Recent Articles on Cryptocurrency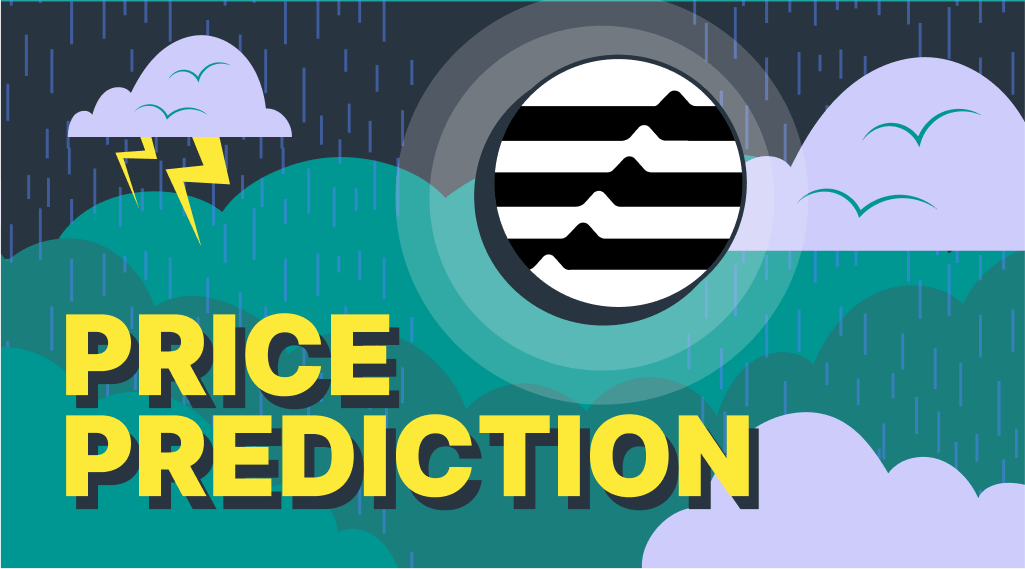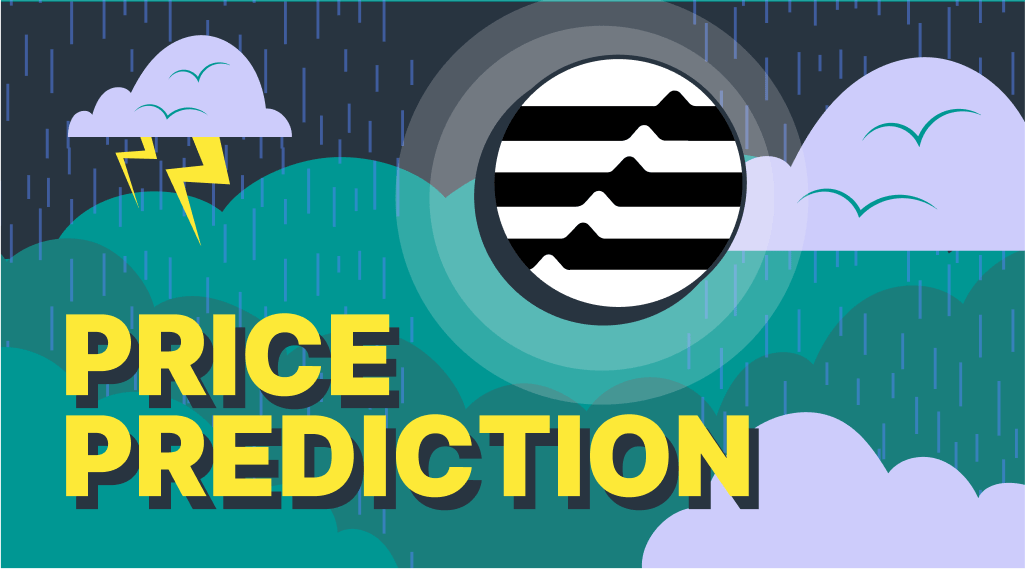 March 17, 2023
Price Prediction
APT Coin Price Prediction: Is Aptos Crypto a Good Investment?
Is Aptos crypto a good investment? APT coin price prediction 2030 shows that Aptos price may rise by 1500 percent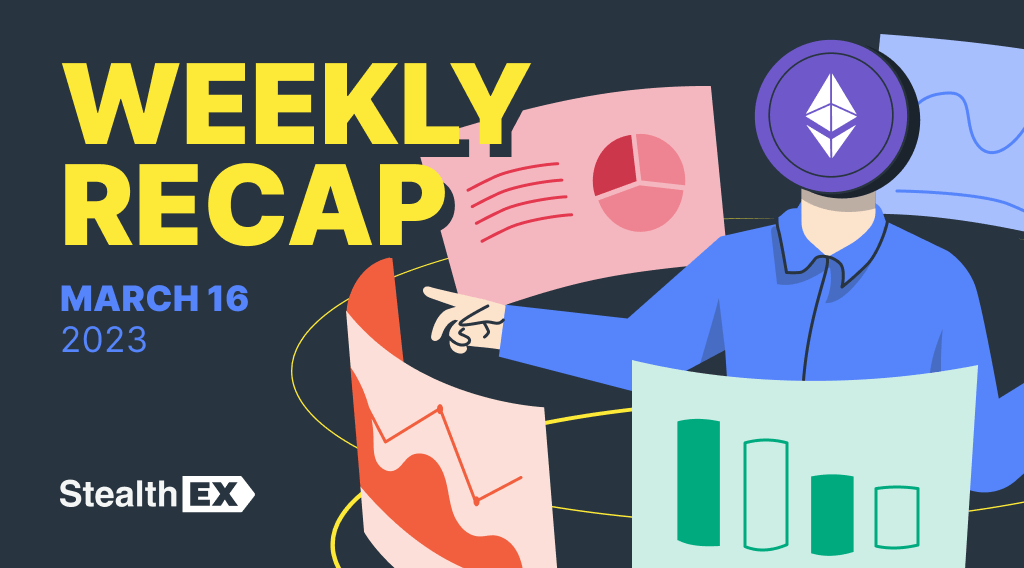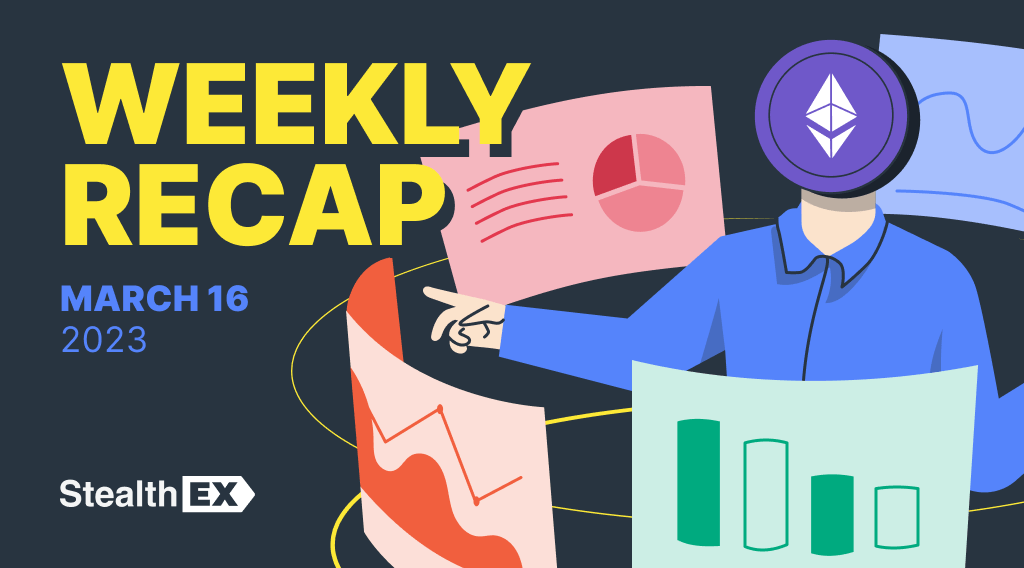 March 16, 2023
Crypto World
Crypto Market Week in Review: March 16, 2023
Let's look at the most important news from the crypto market, and there are a lot of them this week