Ocean Protocol Review: Where and How to Buy OCEAN Coin?
July 26, 2022
How to Buy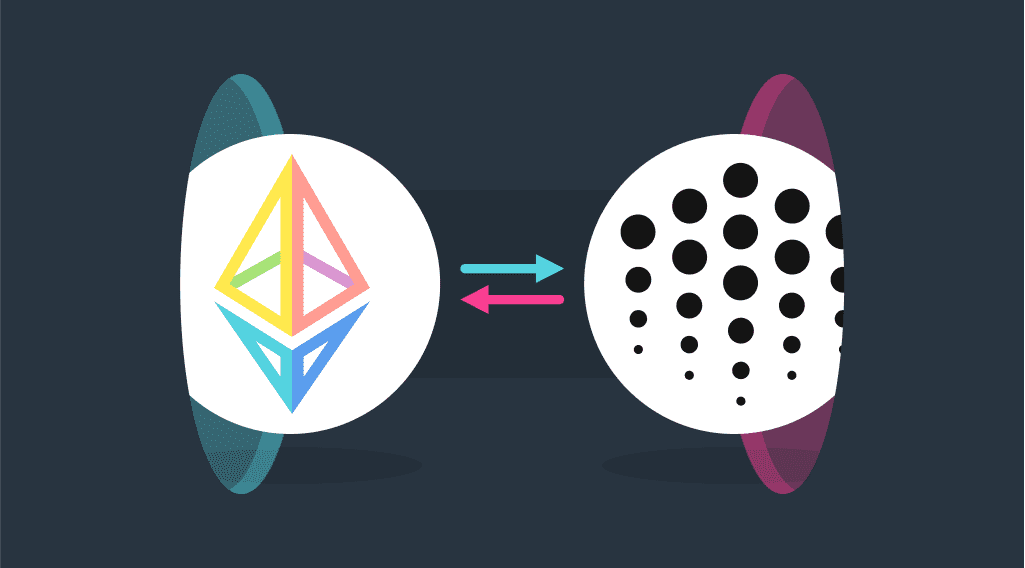 In its essence, Ocean Protocol is a decentralized data exchange protocol, powered by blockchain technology and a crypto token. Ocean Protocol aims to kick-start a new data economy by giving power back to people and giving researchers the data they need and provides the foundation for a multi-chain Web 3.0 data economy. Read more about Ocean crypto and how to buy OCEAN coin in the new StealthEX article.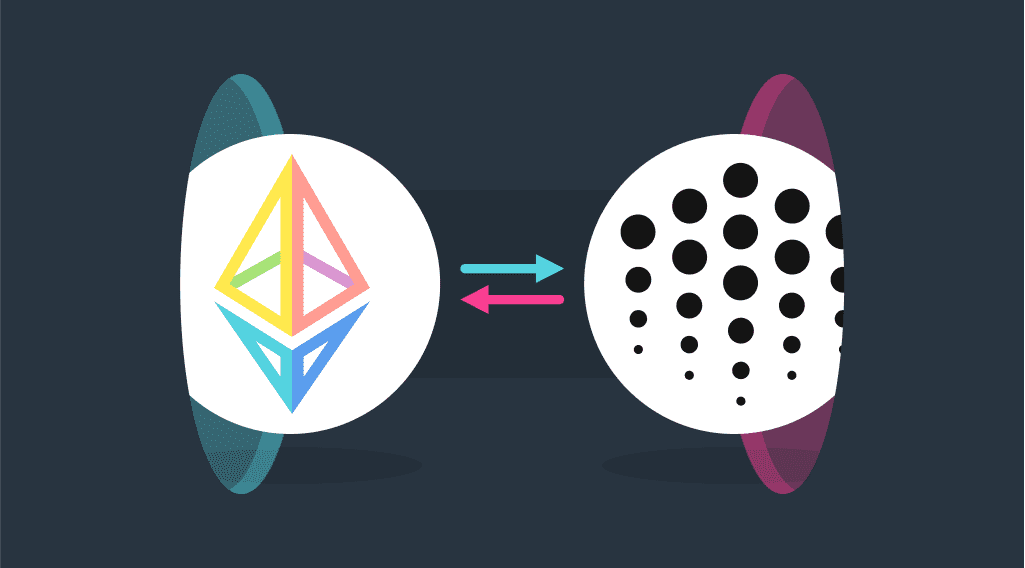 Ocean Protocol technology enables data to become an asset that can be bought, sold, securitized and used as collateral. Data is a new asset class and Ocean Protocol unlocks its value. Each component of the network is designed to give data providers full control over how they publish and share their data. Marketplaces and intermediaries can provide tools to offer discovery and value-added services to data consumers.
The so-called 'data economy' is still largely unknown, even though oracle solutions, such as Chainlink, and storage solutions (Filecoin) have gained significant attention. In addition, data exchange could potentially be the next breakthrough utility for blockchains. Ocean Protocol is one of the building blocks of the project that gravitates towards a Web 3.0 data economy and has released tools in the past five years that allow crypto enthusiasts to price and trade non-traditional assets like data and intellectual property.
Where to Buy OCEAN Token?
If you're looking for a place to purchase OCEAN crypto, StealthEX is your go to solution. This non-custodial exchange allows you to select from over 700 cryptocurrencies and makes everything fast because you must provide only general information for transactions.
How to Buy Ocean Protocol Coin?
Just go to StealthEX and follow the instruction below. Let's imagine you want to exchange ETH to OCEAN. To make an exchange, you need to take a few simple steps.
First, you should choose Ethereum in the left drop-down list. Then choose Ocean Protocol token in the right list of coins.
After setting the pair it is necessary to enter the amount of ETH you want to exchange.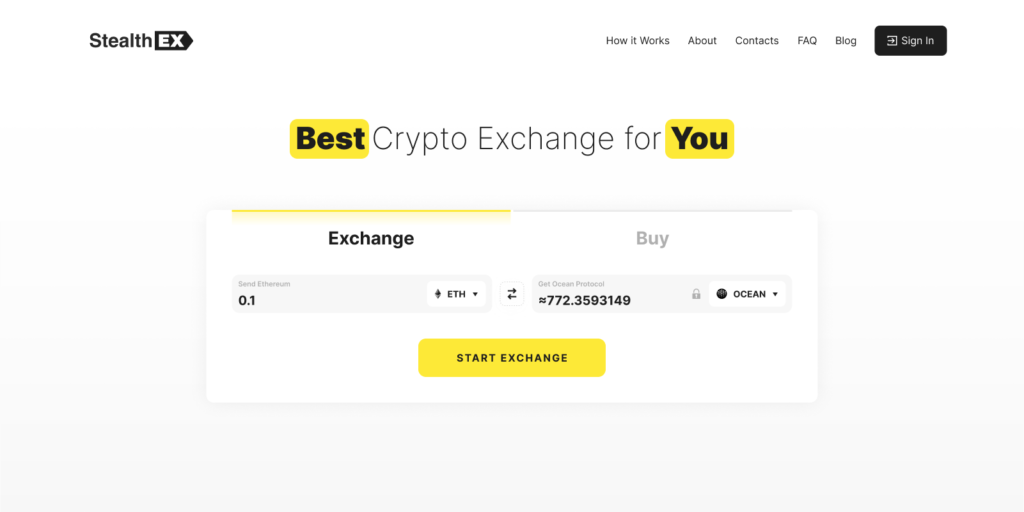 Here you will see the estimated amount of Ocean Protocol crypto that you will receive after the exchange.
Now when everything is set for the exchange, press the Start Exchange button and you will be taken to the next page.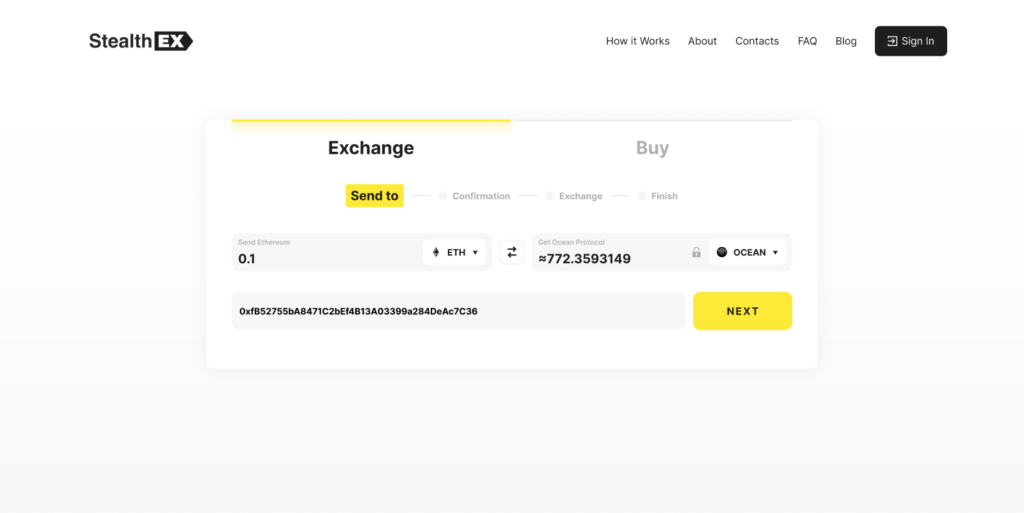 In the second step, you need to provide the OCEAN recipient address. The recipient address must match the cryptocurrency you are going to receive. Remember to double-check the information you enter prior to the exchange as the transaction you make cannot be canceled.
As soon as you have carefully checked all the details, you can press the Next button and you will be redirected to the Confirmation page with the information about the exchange.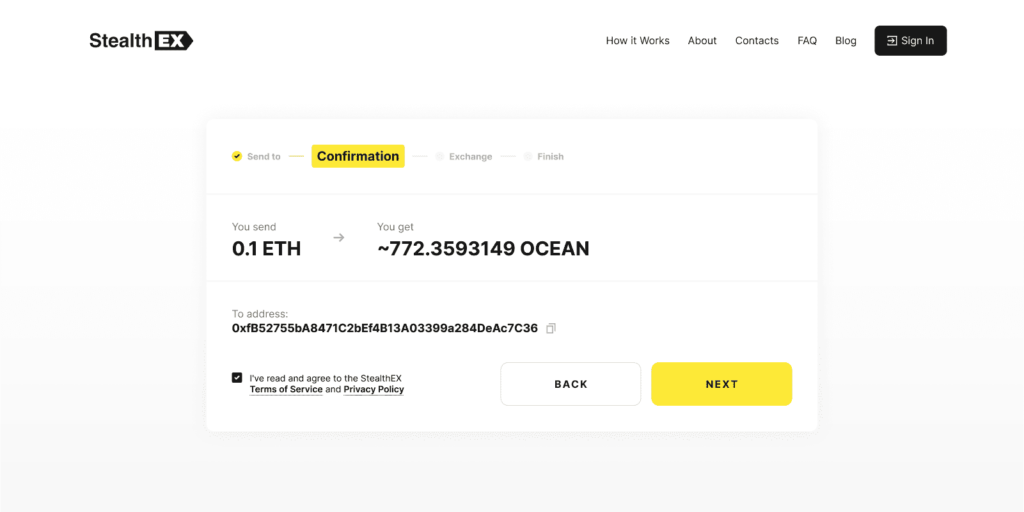 Here you can revise the address provided and the amount of OCEAN cryptocurrency you will receive. Don't forget to read and check the Terms of Use and Privacy Policy box. Without checking the box you will not be able to continue the exchange.
Pressing the Next button you will be redirected to the Exchange page.
At first, you will see the address where you need to send your ETH coin to continue the exchange. StealthEX will also provide you with the exchange ID. It will allow you to keep all the information about the swap. It is recommended to save your exchange ID or the link to your exchange.
Exchange Statuses
After sending ETH coins to the shown address, the information on the Exchange page will be renewed automatically. The Exchange page has several statuses that will change during the time of the exchange.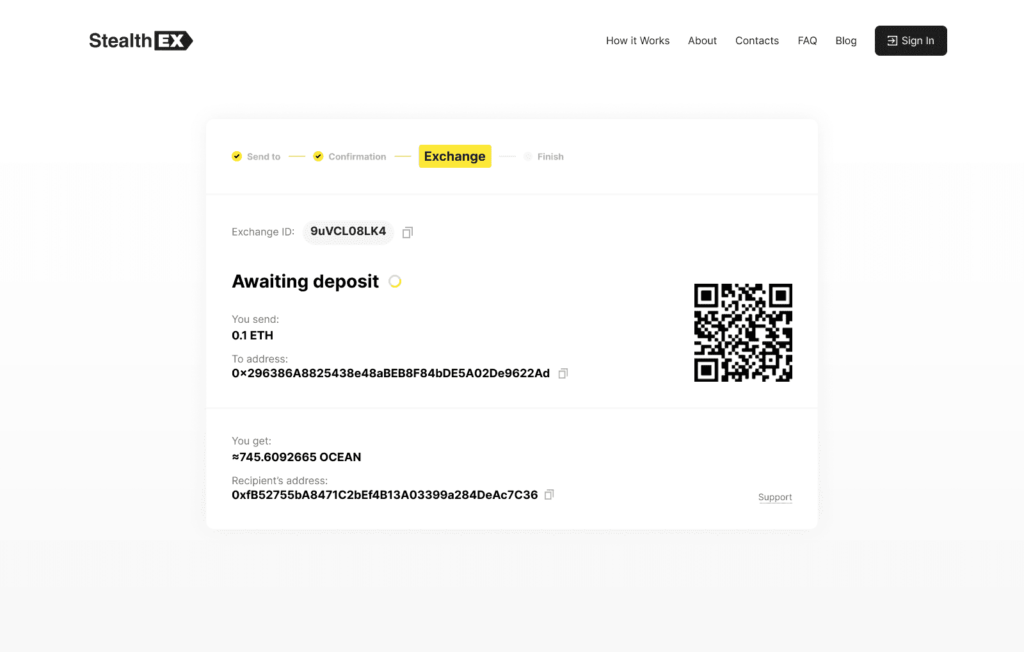 The first status is Awaiting deposit.
The following status is Confirming. This means that StealthEX is confirming the transaction you made.
The next status is Exchanging. During this time the exchange is being made.
Then the status will be changed to Sending to your wallet. This indicates that there are just a few minutes left until you will receive your Ocean Protocol coin.
Finally, you will be redirected to the FINISH page. This shows that the exchange has been successfully made and you will receive crypto to the address provided. To be sure that OCEAN coins were sent to your wallet you can also use the Output hash shown on this page and check it in the blockchain list of transactions.
From here you can either create a new exchange on StealthEX.io or leave the page and check your Ocean Protocol coin wallet to be surprised at how fast you got OCEAN crypto. Usually, the process is quite rapid so you won't need to wait long.
Ocean Protocol: History and Partnerships
Ocean Protocol was founded in 2017 and it's governed by a Singapore based non-profit foundation, whose mandate is to ensure open access to the protocol and platform, provide data governance, encourage the network ecosystem growth, and take measures to ensure that the platform becomes ever more decentralized with time. The founder of Ocean Protocol is Bruce Pon.
Ocean Protocol has been rapidly developing and started collaborations with many companies, mostly in terms of data sharing use cases, including Unilever, Aviva, Johnson & Johnson, Microsoft, Fujitsu and many others. The project also managed to gather some outstanding partnerships such as IBM Watson AI XPRIZE, Enigma, and many more.
Ocean Protocol Crypto
The Ocean tokens (OCEAN) are used on the Ocean Protocol network as the means of value exchange, to power the protocol and incentivise the keeper nodes. As a data publisher, you can monetize your data, while preserving privacy and control, and also buy data that you couldn't get before, such as private data.
Ocean Protocol users can publish a dataset amounts to an Initial Data Offering (IDO). It can be data that the user has rights to, or open data with value-added. Upon publishing a dataset, it becomes a data asset with its own ERC721 data NFT & ERC20 datatoken. The publisher can set a fixed price, or let price be auto-discovered. Ocean Market supports the latter with an Automated Market Maker (AMM) powered by Balancer, deployed in a gas-efficient manner.
Anyone can stake OCEAN in a data token AMM pool. Stakers are liquidity providers. Stakers are also curators, as the amount of stake is a proxy to dataset quality.
Earn Ocean Tokens
Users can also earn tokens in the following ways:
Provide data: Data providers sitting on large sets of latent data can now publish data for sharing using a variety of pricing mechanisms, while maintaining full control over the data and complying with data privacy and compliance regulators.
Become a marketplace: Data marketplaces can connect to the Ocean protocol network to leverage their existing data and find new buyers. Earn by selling data, staking, or building and launching your own marketplace. Sellers get most of the revenue when a dataset is sold. Stakers earn a percent of the transaction fee, as do marketplace runners.
Curate data: Huge amounts of valuable public data sits unused on servers, always at risk of being removed when the funding dries up or when the political climate changes. Ocean Protocol network incentives the publication, curation and conservation of public data by expanding the market of buyers.
Provide network services: Network keepers provide validation and verification services for the network, store the blockchain history of transactions, and serve up relevant services to the community.
Ocean Protocol: Features
Ocean Protocol can help its users perform many actions with their data, as such:
Publish data – post your dataset for sale in Ocean Market. Enter the url, add a description, and hit 'publish'.
Stake on data – add OCEAN liquidity (for AMM pools). Or, unstake by removing liquidity.
Discover data – browse, search, and filter data in Ocean Market.
Buy data – spend OCEAN (or other) to buy a dataset's datatokens.
Consume data – spend 1.0 datatokens (to the publisher) to get access to the data.
Earn incentives – stake OCEAN tokens and earn rewards on the swap transactions in the pool. You can use Ocean Market to do that.
Ocean Protocol Update
As the network keeps widening its scope, 2022 brings new developments:
Data-exchange products: Deliver Ocean V4 including Data NFTs; and an explosion of ecosystem products from data wallets to federated learning.
Staking products: Data Farming (DF), H2O stable asset, and veOCEAN.
Traction-driving projects: Data Bounties, DF Crunch, more.
Ecosystem Funding: A refined path for teams to get early-stage grants, then scale up with grants or investment. Introduces Ocean Shipyard (redux).
Staking: In 2022, the core team and collaborators will bring more staking options to the Ocean community, as follows, released in this order. Adding "ve" will incentivize OCEAN holders to lock up their tokens for greater Data Farming rewards, governance power, and more. veOCEAN will leverage Curve "ve" contracts, which Balancer and the broader DeFi ecosystem are adopting. The contracts also include Curve gauges, which the project's developers will use to automate Data Farming.
One of the biggest updates is the Ocean V4 update. V4 Production will be launched in Q2 2022. Its key features are:
Data NFTs. The goal of this series is to practically connect NFTs with Intellectual Property (IP) to help NFT creators and collectors. It uses the language of IP and focuses on Solidity code-level implementations. ERC20 datatokens remain as before: licenses to use the base IP.
Help the community monetize. 3rd party marketplaces can earn fees on from swapping, staking, and consuming (versus V3 just consuming), and have more control over fee rates (vs V3 hardcoded).
Ocean V4 will include tooling to help migrate data assets and pools from Ocean V3. Ocean V4 will initially get deployed to all the same EVM chains as V3: Ethereum mainnet, Polygon, Binance Smart Chain, Moonriver, Energy Web Chain.
With so much going on with the project, the price of its major token, OCEAN, should keep rising and the crypto project should offer crypto enthusiasts a good solid investment. At the moment its price fluctuates around $0.1856. Let's take a look at what crypto experts have to say about the future of the network.
According to TechNewsLeader, OCEAN coin can reach $0.96 by 2025 with substantial cooperation with financial institutions. Its experts claim that the year 2030 can end with an average price of $5.25 and a minimum price value of $5.10. The maximum price of OCEAN crypto is expected to be trading around $6.19.
DigitalCoinPrice is less optimistic about the expected OCEAN crypto price – according to its predictions, the token will only reach $1 by 2031, however, the website's analysts promise it stable growth.
On the opposite side of the spectrum is PricePrediction. Its experts promise that in 2025, the OCEAN token will reach $0.92 at its highest and soar to $6.14 in 2030.
And by the way, don't forget that now our users can purchase cryptocurrencies using fiat and we still offer the opportunity to buy crypto at fixed rates!

Make sure to follow us on Medium, Twitter, Telegram, YouTube, and Reddit to get StealthEX.io updates and the latest news about the crypto world. If you need help, drop us a line at support@stealthex.io.
Please make sure to always research any cryptocurrency and assess your risks before you invest.
cryptocurrency
how to buy
how to buy cryptocurrency
OCEAN
Ocean Protocol
Recent Articles on Cryptocurrency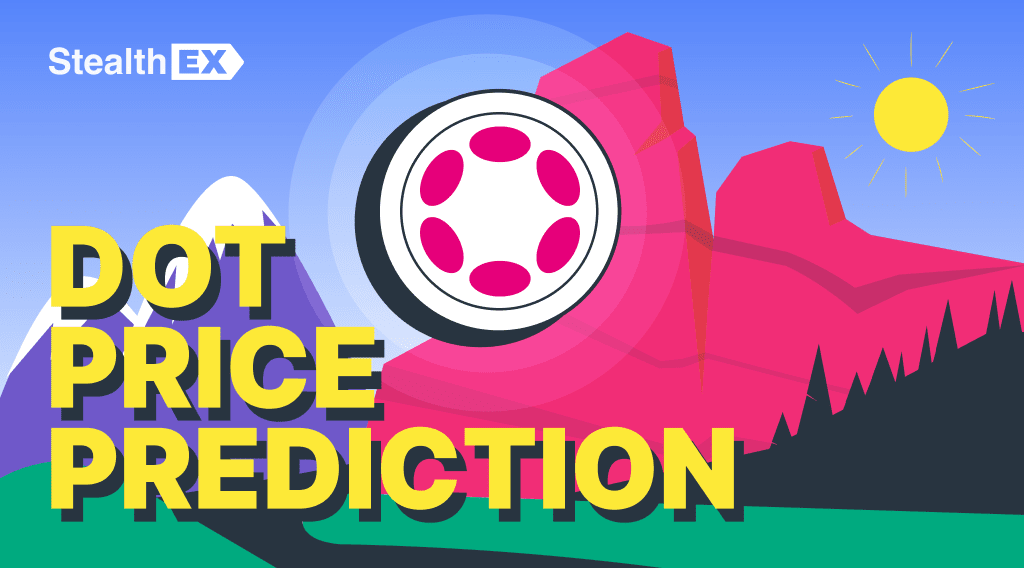 November 29, 2023
Price Prediction
Polkadot (DOT) Price Prediction: Will DOT Coin Reach $1000?
According to the long-term Polkadot price prediction by the end of 2030, the DOT price may rise to $195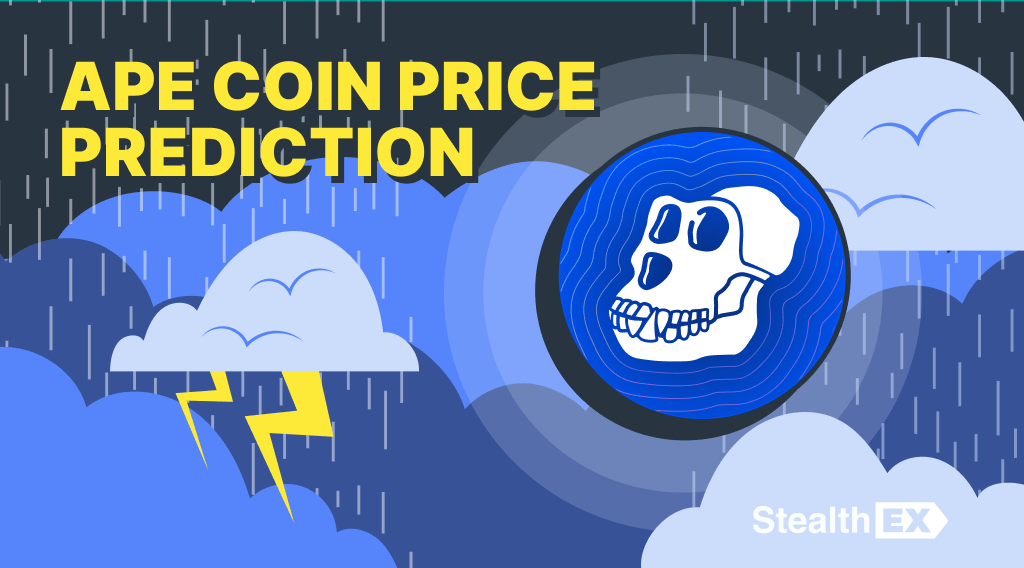 November 29, 2023
Price Prediction
ApeCoin Price Prediction: Is APE Coin a Good Investment?
According to the long-term ApeCoin price prediction by the end of 2030, the APE price may rise to $250