Polkadot DOT Price Prediction: Will DOT Crypto Rise in Price?
October 20, 2022
Price Prediction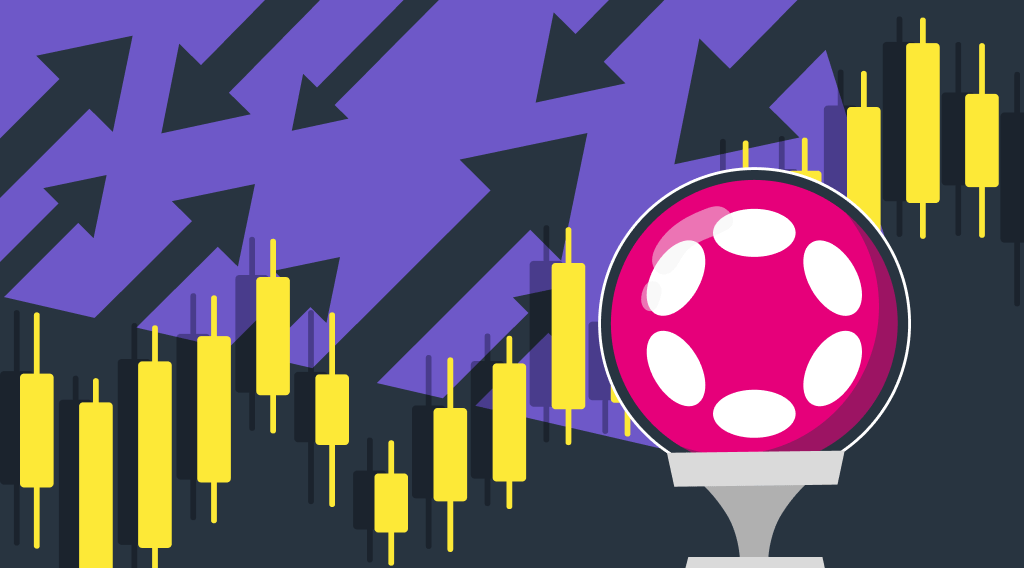 The most important issues that modern blockchains face include scalability, isolatability, developability, governance, and applicability. There are thousands of cryptocurrencies across different ecosystems, a vast majority of which can't communicate with each other. For instance, users can't send their Dogecoin over Chainlink or vice versa. Founded in 2016, Polkadot blockchain aims to fix the five issues and increase blockchain interoperability by building a framework that interconnects networks, even if each chain performs different functions to one another. The blockchain's native token DOT is currently available on the cryptomarket. Read more about Polkadot coin DOT price prediction in the new StealthEX article.
| | | |
| --- | --- | --- |
| Current DOT crypto price | DOT price prediction 2023 | DOT Coin price prediction 2025 |
| $6.1 | 15.29 | $27.53 |
DOT Price Prediction
TechNewsLeader Polkadot Price Prediction
TechNewsLeader experts think that DOT crypto is going to steadily rise in price in the next few years, and by the year 2031, DOT will be traded around $189.45 (+3,005%) a coin. The website experts state that already in 2025 DOT price will go up to $21.56 (+253%). Additionally, TechNewsLeader claims that in 2027, DOT will cost $44.21 (+624%) on average.
PricePrediction.net DOT Price Prediction 2030
PricePrediction.net analytics believe that Polkadot's earning potential is +68% in one year and +601% in five years. They give approximately the same price predictions for the coin as TechNewsLeader. Based on their forecasts, the estimated average DOT price at the end of 2030 will be around $129.98 (+2,030%). At the end of 2031, the maximum DOT crypto price may reach $217.22 (+3,460%).
DigitalCoinPrice Polkadot Price Prediction 2025
DigitalCoinPrice are way less optimistic in their predictions. The website's experts believe that in 2025, the minimum DOT crypto price can only reach a maximum of $17.27 per coin (+183%), while in 2030, it will reach a higher price level with an average of $33.78 (+453%).
Long-term forecasts for Polkadot crypto price vary. In the world of crypto, long-term predictions may resemble guessing, however, some crypto enthusiasts have forecasted Polkadot potential for 2040. For instance, Telegaon experts think that in 2040, the crypto market may expect an average price of $381.21 (+6.149%) per DOT coin depending upon the market trend. The website experts also believe that in 2050, the minimum price per DOT coin can be around $719.86 (+11,700%). 
Polkadot Price Chart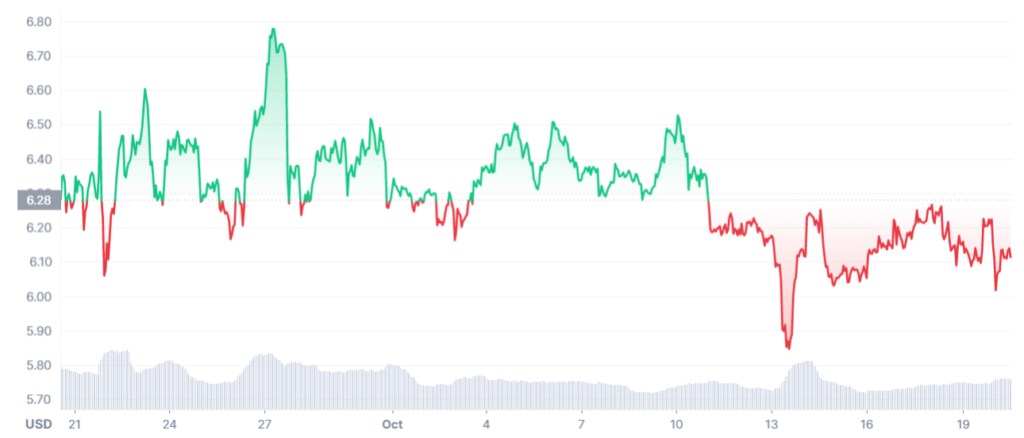 | | |
| --- | --- |
| Current Price | $6.1 |
| Market Cap | $6,879,926,191 |
| Volume (24h) | $183,108,535 |
| Market Rank | #12 |
| Circulating Supply | 1,128,157,158 DOT |
| Total Supply | 1,243,780,828 DOT |
| 7 Day High / Low | $6.29 / $5.73 |
| All-Time High | $55 Nov 4, 2021 |
Source: CoinMarketCap, 19 October 2022
DOT Coin Price Technical Analysis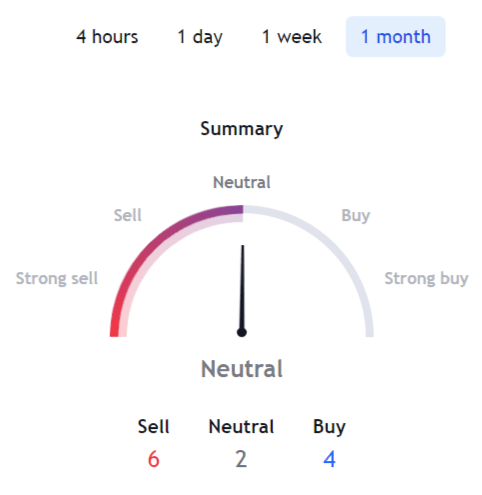 Source: Tradingview, Data was taken on October 19, 2022.
Polkadot Crypto: About
At the center of Polkadot sits the Relay Chain, a central blockchain that connects all other participating blockchains together. The relay chain processes all transactions taking place in the ecosystem at the same time, with the goal of improving scalability. User-created blockchains that hook into the Relay Chain are known as Parachains. By allowing blockchains to communicate with its platform, the blockchain is able to connect many blockchains in a way that wasn't possible before.
However, Polkadot is not itself a smart contract platform. Instead, it provides the infrastructure for dApp developers to integrate smart contracts across an interoperable network of wide-ranging functionality, witnessing the largest increase in active developers of major protocols as a result.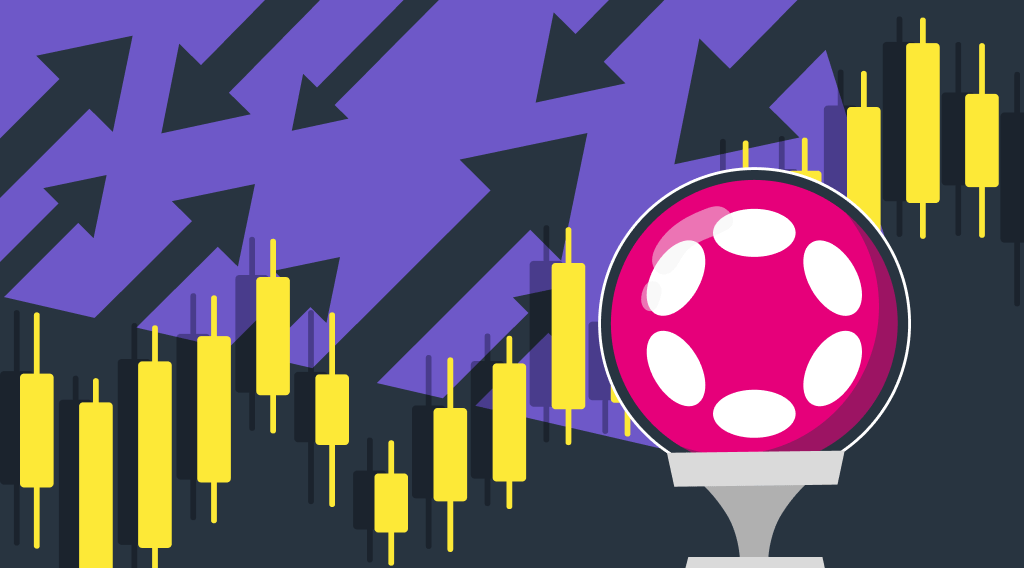 What Is Polkadot?
In essence, Polkadot is a scalable heterogeneous multi-chain. This means that unlike previous blockchain implementations which have focused on providing a single chain of varying degrees of generality over potential applications, Polkadot itself is designed to provide no inherent application functionality. It may be considered equivalent to a set of independent chains (e.g. the set containing Ethereum, Ethereum Classic, Namecoin, and Bitcoin) except for two very important points: pooled security and trust-free interchain transactability.
Polkadot is built to connect private and consortium chains, public and permissionless networks, oracles, and future technologies that are yet to be created. The innovative blockchain facilitates an internet where independent blockchains can exchange information and transactions in a trustless way via Polkadot's Relay Chain. Polkadot makes it easier than ever to create and connect decentralized applications, services, and institutions. Messari's data suggests that Polkadot is the most decentralized network among its peers. The blockchain intelligence platform stated that it has a high Nakamoto Coefficient indicating a high number of nodes that must be compromised to affect the blockchain and prevent it from proper functioning.
As Polkadot is built with the Substrate blockchain framework, other projects using Substrate can deploy custom chains quickly and easily that run natively on Polkadot. This means that you can start working on a blockchain using the framework before you are ready to deploy on the network.
Polkadot: Mechanism of Operation
Polkadot connects private chains, public networks, oracles, and applications, igniting new use cases using parallel processing, pooled security, compatible frameworks, cross-chain messaging, and bridged connectivity. As its basis, Polkadot relies on Nominated Proof-of-Stake (NPoS), a method of validating crypto transactions based on how many coins each participant has put up as collateral. On the Relay Chain, Polkadot achieves low-level consensus over a set of mutually agreed valid blocks through a modern asynchronous Byzantine fault tolerant (BFT) algorithm.
For a Proof-of-Authority (PoA) style network, this alone would be sufficient, however, Polkadot is imagined to be also deployable as a network in a fully open and public situation without any particular organization or trusted authority required to maintain it. NPoS method is designed with four roles for users who hold DOT crypto: 
Validators: Those who secure the network by staking their dot tokens and performing verification of the Relay Chain.
Collators: Users who maintain the entire history of the Relay Chain and their particular Parachain nodes, which is vital for cross-chain messaging.
Fishermen: Individuals who have full nodes of Parachains but police for invalid transactions.
Nominators: Those who are active dot holders but don't want the responsibility of the other roles and choose simply to stake their tokens.
Relay Chain Operation
The Relay Chain will likely be a chain broadly similar to Ethereum. Placing accounts here fulfills one purpose: to provide accounting for which identity possesses what amount of stake in the system. The main differences between Polkadot and Ethereum blockchains include the following:
Contracts cannot be deployed through transactions: following from the desire to avoid application functionality on the Relay Chain, it will not support public deployment of contracts. 
Compute resource usage ('gas') is not accounted for: since the only functions available for public usage will be fixed, the rationale behind gas accounting no longer holds. As such, a flat fee will apply in all cases, allowing for more performance from any dynamic code execution that may need to be done and a simpler transaction format. 
Special functionality is supported for listed contracts that allows for auto-execution.
Interchain Communication
One of the most interesting features of Polkadot is interchain communication. Since Parachains can have some sort of information channel between them, Polkadot can be considered a scalable multi-chain. And in this case, the communication is as simple as can be: transactions executing in a parachain are able to effect the dispatch of a transaction into a second Parachain or, potentially, the Relay Chain. Like external transactions on production blockchains, they are fully asynchronous and there is no intrinsic ability for them to return any kind of information back to its origin.
In 2022, Polkadot launched its messaging system XCM (cross-consensus messaging) to enable communication between its various Parachains and allow assets like non-fungible tokens (NFTs) to be transferred from one chain to another. With the launch of this format, Polkadot fulfills its foundational objective to be a fully interoperable multichain ecosystem.
Is Polkadot a Good Investment?
Polkadot's revolutionary design introduces a multi-chain network, solving the scalability issues and high fees. Far from being an 'Ethereum killer' as it's been referred to, or competitor to other networks, Polkadot dismisses the idea that there should only be one blockchain. It delivers a new era of cross-chain interoperability. The blockchain's additional scalability and cross-chain functionality have already attracted many projects including:
Acala's cross-chain DeFi hub and stable coin platform. 
Moonbeam's smart contract Parachain allowing developers to use existing Ethereum dApps on Polkadot.
Chainlink's oracle technology. 
Polkastarter's decentralized exchange platform. 
These are just a few use cases being brought to the Polkadot ecosystem. These partnerships contribute to the value and utility of the network and the price of DOT tokens that may grow over time. Polkadot is one of the leading blockchains on the market, so its native token may provide significant value on the new bull market.
Where to Buy DOT Coin?
StealthEX is here to help you buy DOT crypto. You can do this privately and without the need to sign up for the service. Our crypto collection has more than 600 different coins and you can do wallet-to-wallet transfers instantly and problem-free.
How to Buy DOT Crypto?
Just go to StealthEX and follow these easy steps:
Choose the pair and the amount you want to exchange. For instance, BTC to DOT.
Press the "Start exchange" button.
Provide the recipient address to transfer your crypto to.
Process the transaction.
Receive your crypto coins.

Follow us on Medium, Twitter, Telegram, YouTube, and Reddit to stay updated about the latest news on StealthEX.io and the rest of the crypto world.
Don't forget to do your own research before buying any crypto. The views and opinions expressed in this article are solely those of the author.
crypto price prediction
DOT
Polkadot
price analysis
price prediction
Recent Articles on Cryptocurrency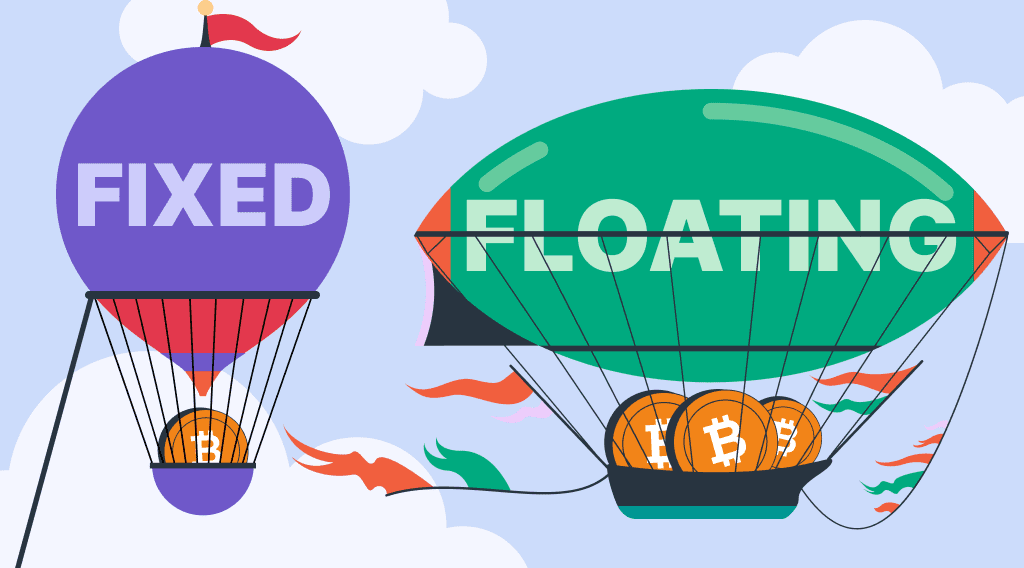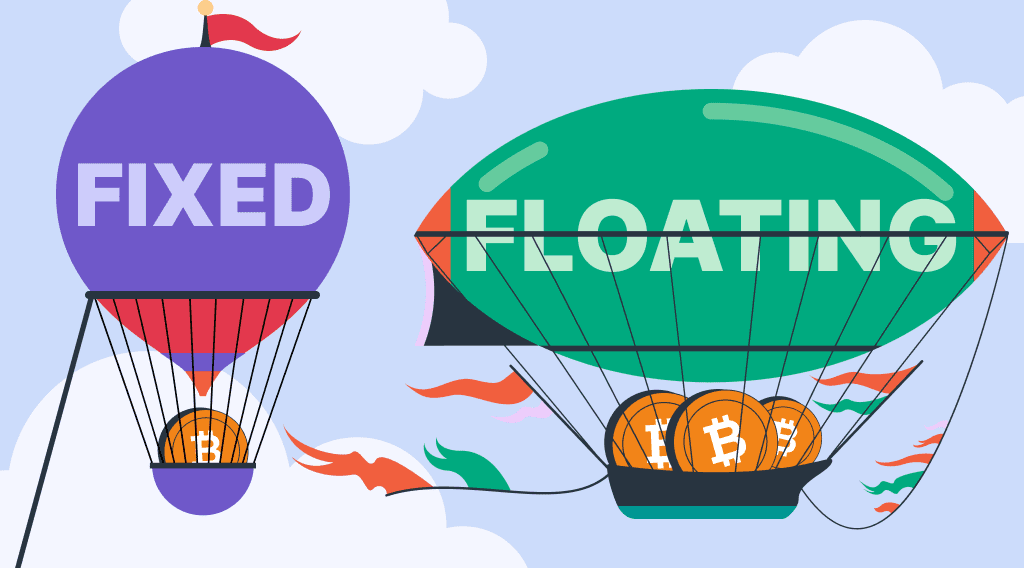 March 24, 2023
Our News
Fixed Exchange Rates on StealthEX — Get Exactly What You Want
Crypto is unstable, exchange rate fluctuations happen quite often — get what you want with exchanges at a fixed rate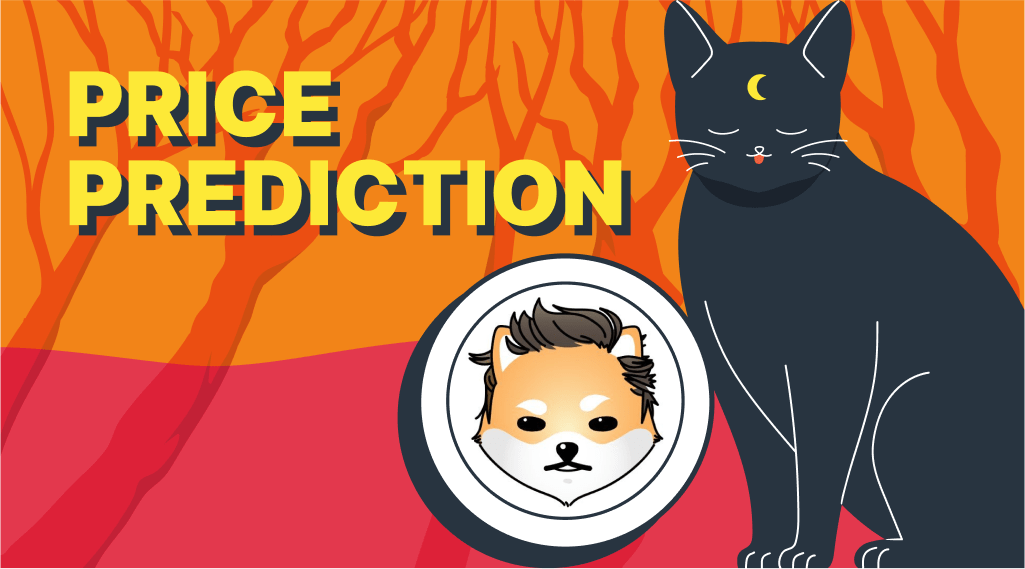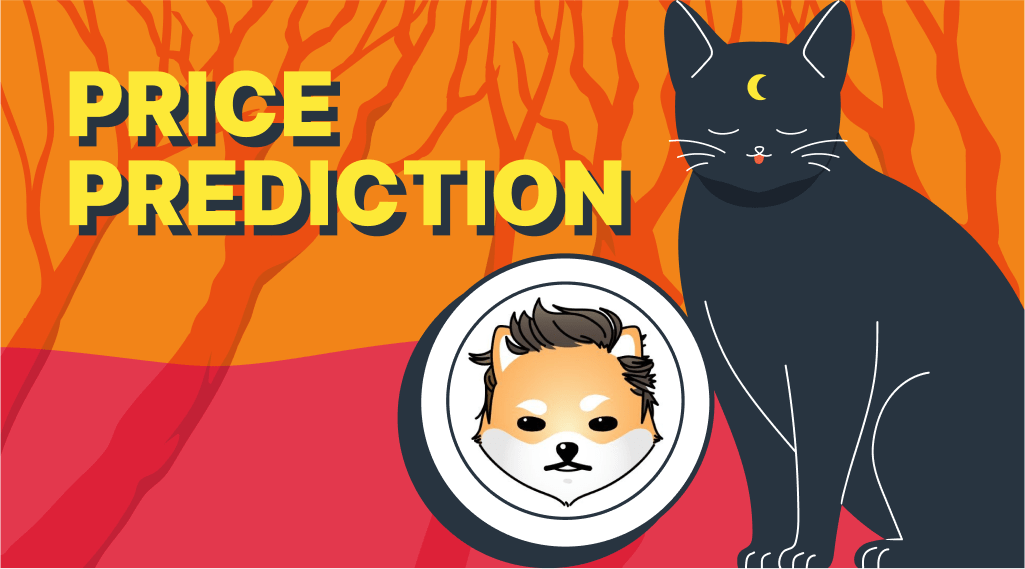 March 23, 2023
Price Prediction
Dogelon Mars Price Prediction, News, and ELON Coin Analysis
Is ELON coin a good investment? Dogelon Mars price prediction 2030 shows that ELON price may rise by 20,000 percent