Pundi X Coin & StealthEX AMA Recap – All You Need to Know
November 16, 2021
Crypto World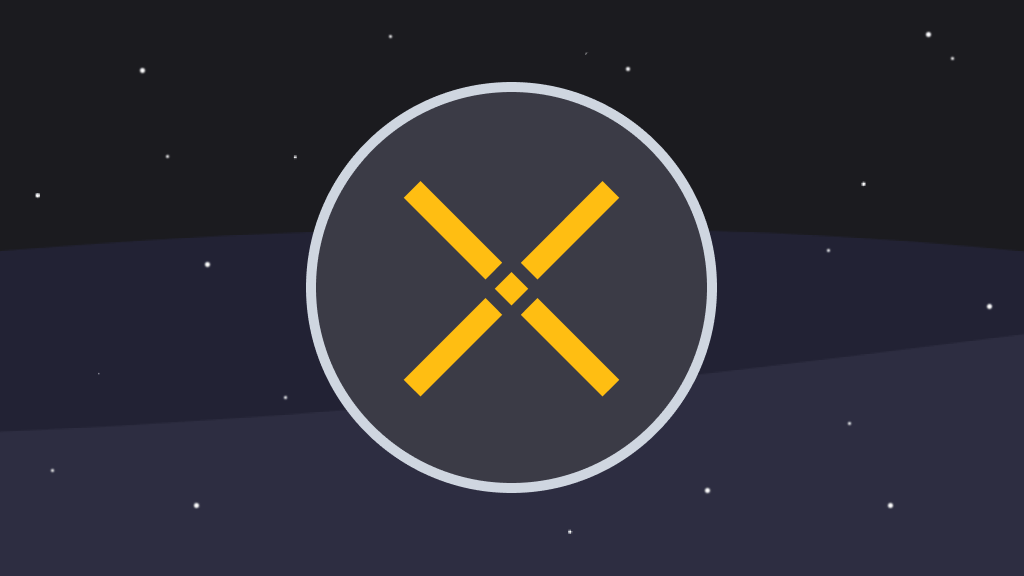 On November 15, 2021 we had StealthEX & Pundi X coin AMA Session in our Telegram Community Chat and here is a recap. Just take a little time to read through and learn everything you need about Pundi X crypto. Let's start!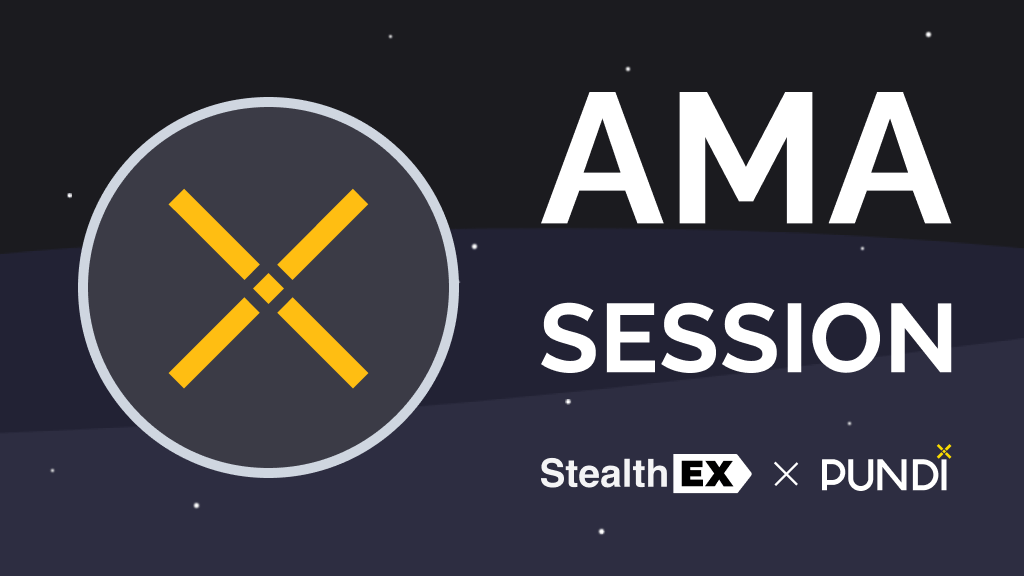 Today, we are going to have an AMA with Andreas Harpas, Growth Manager and Judie Liu, Marketing Manager from the Pundi X team.
First, we will have a round of questions from Twitter with the chat turned off. In the second part, we will turn the chat back on, so you could ask your questions live.
Questions From Twitter
We appreciate all of you being here but special thanks go out to Andreas Harpas @BluStitch and Judie Liu @judieliu for joining us to answer the community questions!
Judie: Hi everyone! This is Judie from Pundi X, nice to meet you all 🙂
Andreas: Hello Ben(StealthEX) and everyone, nice to meet you, it is our pleasure to be here today! 🙏
Q1: Recently, you introduced the new member in your Ecosystem called $PURSE Token. So, what additional impact it may bring to your Growing ecosystem? Do you have another set of Rewards Structure for the $PURSE Token holders?
Judie: Before the launch of the Pundi X Chain, our community was discussing the possible ways to increase usage of the chain and ways to reward the users. We were and are all for it, therefore $PURSE as Pundi X reward token is introduced.
In fact, reward token plays an essential part of the Pundi X ecosystem. The purpose of the $PURSE token is to incentivize XPOS usage, expand Pundi X Chain's ecosystem and increase $PUNDIX value through rewards, gamification (lucky draw / lottery), discount vouchers and redemption for NFTs and other tokens. Users can earn $PURSE by delegating and stake $PUNDIX in every new block created in Pundi X Chain.
$PURSE is currently available on both Binance Smart Chain and Pundi X Chain which means that $PURSE can be sent between these two chains. It is the first token available as we bridged BSC to PUNDI X Chain as we are continuously bridging more and more chains in f(x)Wallet. Moreover, you can get $PURSE token on Pancake Swap by adding this custom token contract: 0x29a63F4B209C29B4DC47f06FFA896F32667DAD2C
Q2: What's your realistic assessment on the impact of redenominating NPXS to PundiX, in retrospect? Is any of the proposed goals of the redenomination actually being realized?
Andreas: The token redenomination was proposed by some community members and exchanges to reduce the total supply (including the circulating supply), 1000 times from 258 billions NPXS to 258 million PUNDIX.
The purposes of the token redenomination are to:
Offer better XPOS support. It is easier to facilitate XPOS transactions as someone buying coffee with NPXS might prefer to pay with 10 PUNDIX rather than 10,000 old NPXS.
Better DeFi support. As we are planning on DeFi support, a lower supply of tokens might be helpful for user uptake, it is somewhat similar to the "better XPOS transaction" example. There are other positive effects that might not be listed.
Better exchange support. The old NPXS has been experiencing high fluctuation due to the long decimal unit of NPXS (different from majority tokens), some exchanges have voiced that it is harder to manage NPXS, hence exchange might improve support on the PUNDIX because it is more manageable.
Possible liquidity increase and possible more pairings. The previous token supply had a very big spread and price difference in pairing such as NPXS/ETH and NPXS/BTC that prevented users from participating effectively. It is possible that liquidity will increase as a result of more effective trading, but this is not guaranteed since we have no way to control the market.
We actually believe that some of the purposes are realized based on the feedback from our community, PUNDIX is easier for users to manage. As for the purposes which we have no control of due to the nature of the free market, the only thing that we are able to do, is to continuously doing what we have always been doing, pushing XPOS to the world and developing/ optimizing our product/services.
Q3: With all of these countries making positive statements about using crypto, do you have or plan to have a team in place discussing joint ventures or projects for your program rollouts?
Judie: Indeed, recently there have been countries making positive statements regarding crypto and it's in our plans to approach them. Not long ago, we have approached El Salvador after they announced the legal tender regarding Bitcoin. We offered to send more than 100 XPOS devices (including the ones donated by our community). We have discussed and still are in discussion with Salvador to roll-out XPOS.
In fact, our Head of Business Development, Joao Victor Mendes is bringing 12 XPOS to El Salvador this week in association with our long-term partner Maker DAO, and we call out to all the merchants in El Salvador to apply for the free XPOS at https://shop.pundix.com/makerdao. First-come, first-served.
Q4: Staking brings stability to a particular token any plans to introduce staking option for $XPOS in the near future?
Andreas: This is a great question and observation and many are actually asking about staking.
We have offered various staking opportunities for PUNDIX holders. If you are a long-term holder with Pundi X, you may already got staking reward such as FX via both XWallet and f(x)Wallet.
With the launch of Pundi X Chain, people can delegate their PUNDIX coins to get PURSE token and PUNDIX. FX holders can get FX coin through delegating to FX Chain.
There's also a liquidity mining program happening in Uniswap at this moment. For details, you can read more at Introducing PUNDIX-ETH Liquidity Mining Farm. For XPOS, there are transaction mining programs for merchants to participate in!
Q5: As South America is slowly falling in love with crypto.. how are you making these countries warm for your Xpos? And are you also introducing the crypto-exchanges there, like you are doing in Turkey?
Judie: Yes, we do. The LATAN America has always been one of our main focus, you can tell by setting up one of our offices in Sao Paulo, Brazil. We have merchants up and running in Brazil, Argentina, Colombia, Mexico and more.
The crypto adoption in Central and South Americas is beyond people's imagination and the fact that Pundi X has been developing our business in the regions as almost the earliest gives us a great advantage to get in touch with the opportunities now rise.
As previously mentioned, we are already in communication with the El Salvador Government on the subject of deploying XPOS to help with its policies of crypto adoption. We and our long-term partner MakerDAO are also offering merchants in El Salvador to apply for free XPOS devices, and it is just the start. We are highly focusing on this and hope that this use case with El Salvador will be yet another great advantage for Pundi X's deployment in LATAN America.
And yes, we believe that the crypto exchange is a great way towards crypto adoption and benefit for our XPOS merchants. Physical location boosts people's confidence in learning cryptocurrencies before buying them. We are planning to introduce this business model to our merchants and help those who are interested in to further process.
Q6: Does PUNDI have an app for Android & iOS in progress or is it developing an app? I think it would be interesting
Andreas: Yes we actually have two wallet apps on both Android and iOS. One is custodial one, which is XWallet. It stores digital assets and give speedy crypto transactions via XPOS and send crypto via Telegram without any fee.
The other is f(x)Wallet which is the blockchain wallet that you own your private key. You can do cross-chain transactions and conduct De-Fi activities such as staking, swaping, and more.
Q7: PUNDIX is an ERC20 token that uses the Ethereum network. In recent times, this network presents high transaction fees that can make use in daily transactions little operational. Do you plan to use another Chain like Solana or Polygon that have lower fees?
Judie: Indeed, Ethereum transaction fees are super crazy at the moment. We have developed Pundi X Chain in the Function X network. To make you understand better tho, allow me to say a few things regarding Function X Network. So what is Function X? Developed by Pundi X team, Function X is a network of independent heterogeneous blockchains that are interoperable with each other.
FX Core is the first public blockchain from the Function X network. Blockchains in the network are connected to the Core. FX Core can be regarded as the light client of these blockchains. Tokens can be transferred between blockchains via the Core. For example, now FX Coin can be cross-chain transferred between Ethereum and Function X network without wrapping.
This will increase the utilities for the digital assets developed on Function X. Now, what is Pundi X Chain? Pundi X Chain is a dedicated payment-focused blockchain in the Function X network. It is specially designed to perform high throughput transactions with low latency and low transaction fees. In addition, it provides room for future compliance requirement upgrades, hardware (XPOS) integration and Point-of-Sales compatibility, with a tokenonomics that offers incentives to merchants and payment processorers.
It is specially designed to perform high throughput transactions with low latency and low transaction fees. Therefore, $PUNDIX can reside on the Pundi X Chain and enjoy super high speeds and of course super low transaction fees. Moreover, $PUNDIX holders can delegate their $PUNDIX to secure the network and earn $PURSE token as block-rewards.
Q8: Too many projects promise magic but never release any working product or prove any revenue, Within a short/long time of release. Is your project also like this? If not can u tell us, what makes your project different from projects?
Andreas: Pundi X is all about working products from the very beginning. Our product includes the XPOS, XPASS card and XWallet application. XPOS is the world's first blockchain Point of Sale device that enables merchants to accept cryptocurrency payments and also to sell cryptocurrencies in 1 second. Merchants will receive their settlement in a stable currency either USDT or DAI.
It is worth mentioning that XPOS has been integrated into leading Android POS devices Verifone, PAX and Ingenico. Our first use case was in 2018, in ULTRA Taiwan, which was the first World Music festival powered by Blockchain using our XPASS and XPOS devices. You can see here.
Currently, we have merchants using XPOS in over 30 countries. You can see physical stores opening in Turkey (latest one can be seen here, and soon there will be in El Salvador, UAE and more countries which our distributors are currently acquiring the permits to operate.
We've also received interests from people in LATAM and African countries. They are setting up crypto businesses using Pundi X products and services
Q9: What are your foreseeable marketing goals as a team? Are there any big companies that you have deals with? Are you keeping them secret?
Judie: Let me go with the marketing goal first. We found that consumer education is still very needed. Our current marketing focuses on speeding up user adoption in its most efficient way, including merchant/user onboarding tutorials, brochures, giveaway campaigns for new user acquisition, as well as transaction mining programs to incentify merchants for more transactions.
We also invest in customer services and expand our social media presence etc (with opening up new social media channels). We also award long-time users to advocate Pundi X. In the near future, we would like to allocate resources to award XPOS merchants for acquiring new users.
The team keeps working in the background developing our business towards the goal of mass crypto adoption, and we have heard the voices of our community that we should share more of what we do with the community as well as those who are yet familiar with us. The feedback from our community is always most valuable to us, they help us to see wider and further, and always give us the most honest opinions. We heard you and will adjust as we are always open to various marketing initiatives.
Andreas: We are in constant discussions with companies around the world who are interested in our products and services.
As our main product is XPOS, we are in communication with the world-leading Point of Sale devices companies such as Verifione, Ingenico, etc.
In case you have missed this part, we have already installed our XPOS software into their latest android POS devices and we have established a partnership with Ingenico to enable crypto transactions around the world. You can see the official announcement.
Moreover, here is the Ingenico video discussing why they would like to collaborate with us.
Aside from partnerships with POS companies and fellow blockchain companies, by the nature of our products and services, we are constantly receiving (and also outreaching to) government-level requests.
We are definitely the ones who want to see these deals put off the most, yet many of the things are not within our control and we are not allowed to reveal much due to confidentiality agreements. Please note that the discussions never stop and we shall share any good news as soon as information is certain to open for the public.
Live Questions
Q1: Do you have tutorial videos so we can get to know your project more clearly or do you have a YouTube channel or something? can you share it with us?
Yes, you can visit our YouTube channel.
Q2: Have you been audited? Have not heard you talk about that security of funds is what every investor craves for and plans to escape in case of insecurity if funds, scams, and rug pulls? How strongly built is your security put in place?
We are in the process of applying for a license from the Monetary Authority of Singapore.
Q3: All project coins have their main utilities & real-life usecase! So, can you tell us What are the main role of your coin in your ecosystem?
PUNDIX is used to be the gas to fuel all crypto transactions in Pundi X payment platform, XPOS and XWallet. With Pundi X Chain you can also delegate PUNDIX to secure the network and earn $PURSE token as block-rewards. You can learn more about how to delegate your PUNDIX.
Q4: If at this time I decide to accept the transfer system with Pundi X in my business, what are the necessary elements to start right now?
We'll assist you to go through a KYC process before activating you as a XPOS merchant.
Q5: Regarding payment assets, financial elements and other services, how do you control the security of users? It is very important to know that we are safe on the platform
We are requested by the MAS to perform KYC with all the XWallet users. For f(x)Wallet, it is a non-custodial wallet which users are responsible for their own assets by guarding their own keys.
Q6: Many projects have problems with UI / UX and this one turns off new users. How do you plan to improve the interaction with new users and with users outside the crypto space?
We are open to feedback and suggestions that is coming from our Community and of course new users. With this way we can constantly improve our products and to ensure the UI /UX is user friendly enough, especially to the new users.
Q7: Could you tell me a little bit about Your roadmap going forward, How do you plan onboarding users and gaining more adoption for Your project?
You can visit our official website where our roadmap is shown.
Q8: According to the project's roadmap – what are your most important next priorities?
I think decentralized XPOS is one of the most focused.
Q9: Is your project a local project or a global project? Can anyone use your services from anywhere in the world???
Our project is a global project but of course we always follow the regulations and law for each country.
You can check out Pundi X using the following links: Official website, Twitter, Telegram.
Thank you all for coming and we wish you a wonderful week!
Andreas: Thank you very much Ben(StealthEX) and StealthEX team for organizing this and everyone for attending! If anyone has any questions they can feel free to reach out to us or ask in our telegram group.
Judie: Thank you, Ben(StealthEX) for being the great moderator, the StealthEX team for inviting us, and all the participants of the AMA today 🙂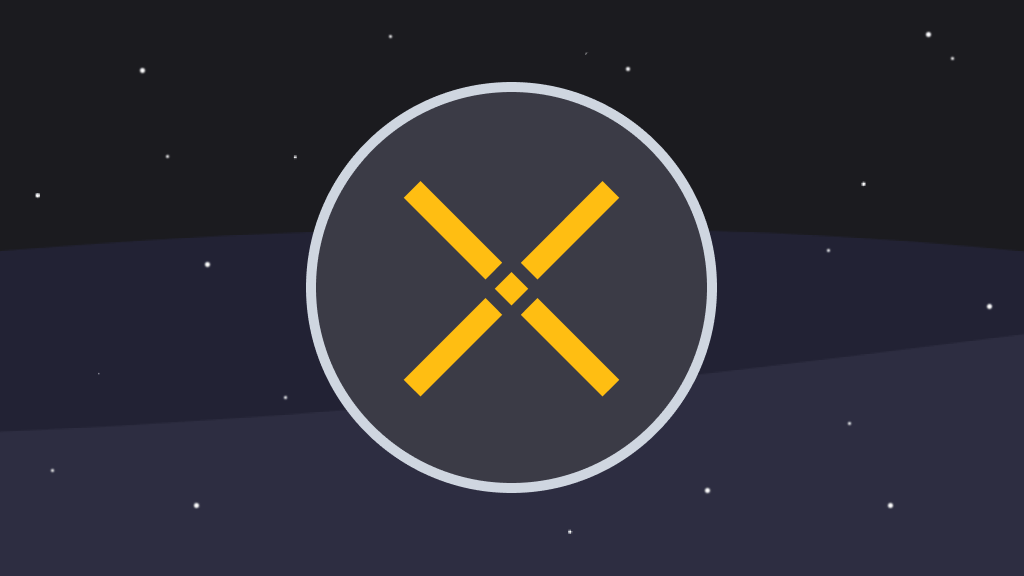 Where To Buy Pundi X Coin?
Always welcome to swap PUNDIX coin on StealthEX.
How To Buy Crypto Pundi X Coin?
Just go to StealthEX and follow these easy steps:
Press the "Start exchange" button.
Provide the recipient address to which the coins will be transferred.
Move your cryptocurrency for the exchange.
Receive your crypto coins!
If you have remaining questions about the StealthEX exchange service you can go to our FAQ section and find all the necessary information there.
Follow us on Medium, Twitter, Telegram, YouTube, and Reddit to get StealthEX.io updates and the latest news about the crypto world.
We are always ready to give you support if you have any issues with exchanging coins. Our team does our best to protect all members and answer their questions. For all requests message us via support@stealthex.io.
You are more than welcome to visit StealthEX exchange and see how fast and convenient it is.
AMA
crypto world
cryptocurrency
Pundi X
PUNDIX
Recent Articles on Cryptocurrency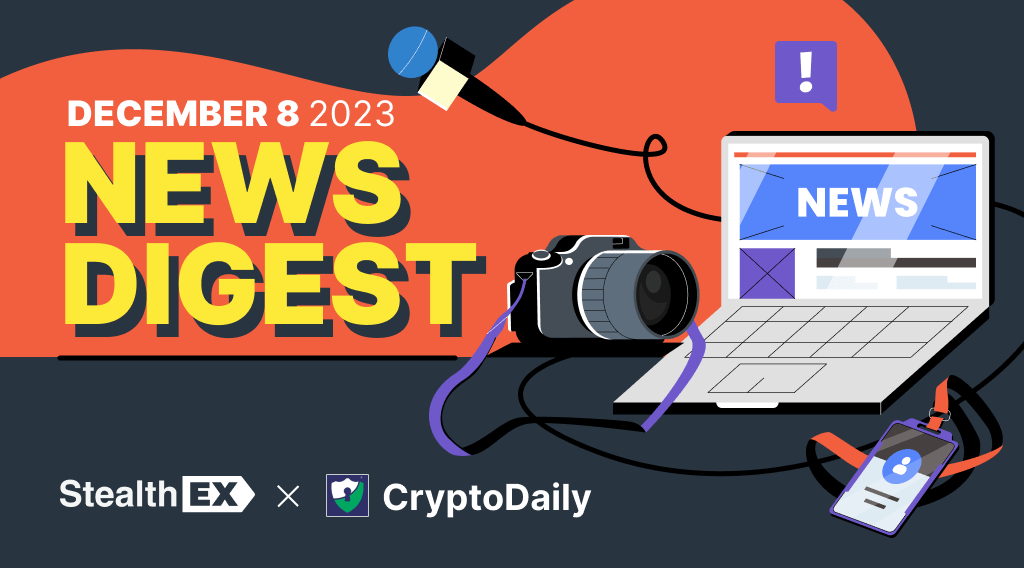 December 8, 2023
Crypto World
StealthEX & CryptoDaily: Weekly Crypto Insights
Explore key cryptocurrency developments and trends in StealthEX's insightful weekly roundup, in partnership with CryptoDaily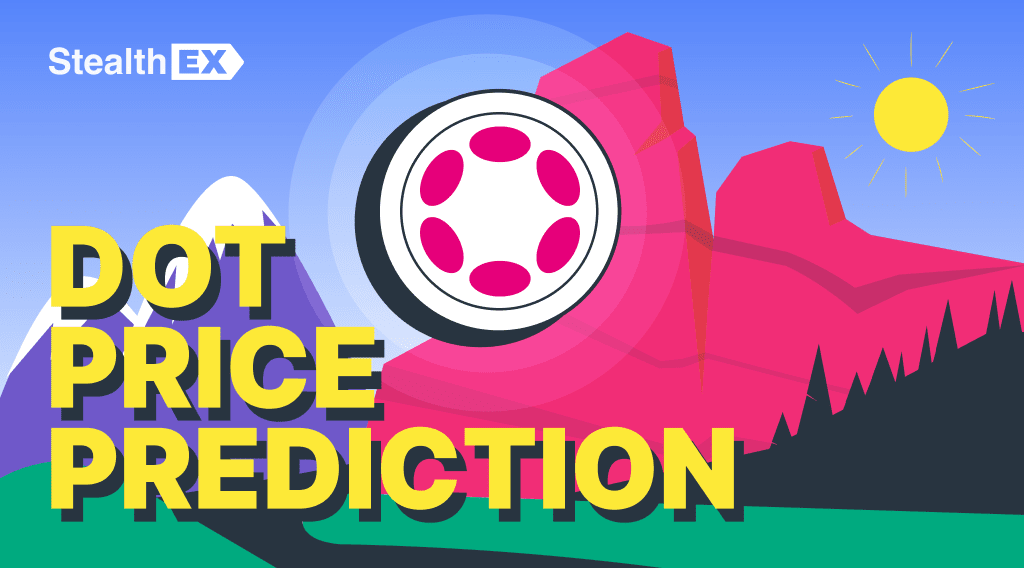 November 29, 2023
Price Prediction
Polkadot (DOT) Price Prediction: Will DOT Coin Reach $1000?
According to the long-term Polkadot price prediction by the end of 2030, the DOT price may rise to $195