Recap of Exclusive AMA: Dogelon Mars Coin x StealthEX
May 17, 2022
Crypto World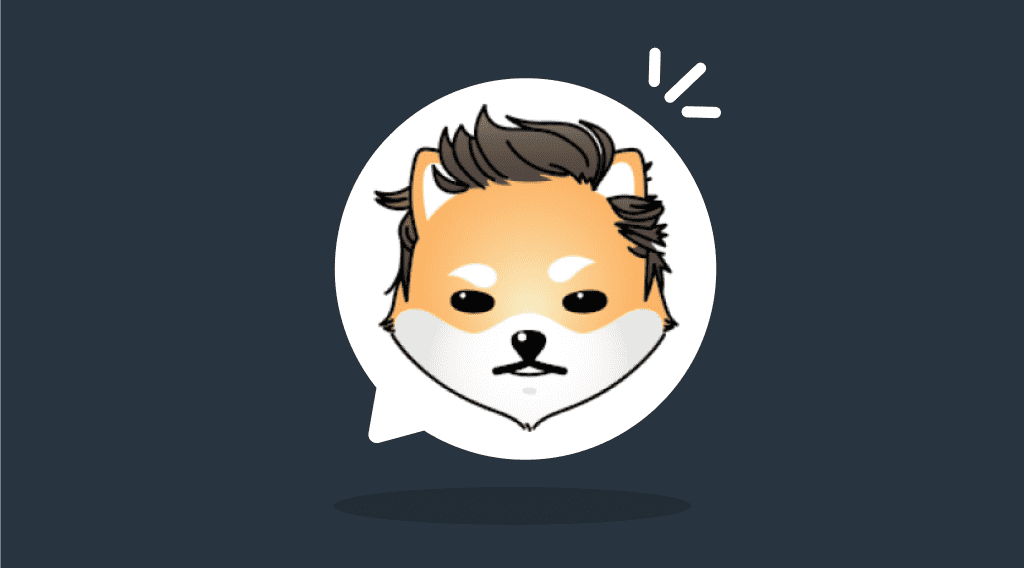 On May 13, 2022, we had StealthEX & Dogelon Mars coin AMA session in our Telegram Community Chat, and here is a recap. Just take a little time to read through and learn everything you need about ELON crypto coin.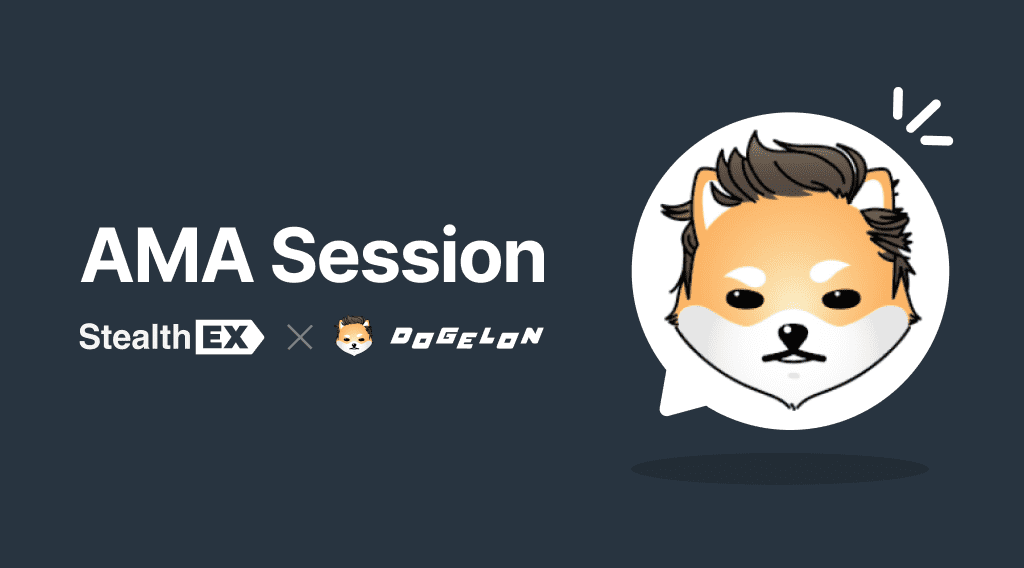 We welcome everyone to our AMA session, thank you all for coming 🙌
Today we are delighted to be joined by Sergeant Apester (@SergeantApester) from Dogelon Warriors! Huge thank you for taking the time to respond to the questions of our community 🤝
I will remind the structure of the AMA: we first start off with a round of questions from Twitter, with chat being turned off. Once we're done with the Twitter queries, we will proceed to the round of live questions, where I will turn the chat back on for a few minutes, to let everyone ask their questions.
Sergeant Apester: Hello, thank you for having me in your community. I am excited to be here. I'm ready for every question you might have!
Ben Frost, StealthEX: Amazing 🙂 Alright, let's kick things off with the first question, please take your time to respond!
Questions from Twitter
Q1: Who is really behind the project on dogelonmars? in addition to the path of medicine and humanity, does it intend to revolutionize Fiat money?
Sergeant Apester: First I will introduce myself to clarify some things. I am Sergeant Apester from the Dogelon Mars Community.
I am an investor like most of the people in the community. We are the Martians and we have made a sub group. We call ourselves Warriors, because we don't wait on devs or others. We try to promote Dogelon Mars as we see fit in any way we think it is good. As such, I am not a dev and I cannot speak for them.
Now that this is out of the way. I would like to say that the Devs behind the project are anonymous for a good reason. It has to do with safety and security. Many people have been threatened in the past.
What I can say is that the Developers are big players in the crypto world and this has been confirmed by the Methuselah Foundation, which are a Big Whale, a Steward of our token as well, just as the Warriors are.
As such, I cannot inform you on who the developers are, except that they are big. I don't know myself who they are exactly.
Regarding the second part of your question: "Does it intend to revolutionize fiat money"
Yes! One of our main objectives is to build Dogelon City on Mars. We want $ELON to become the interplanetary currency, and as such we intend to become a driving force to disrupt conventional currency methods where fiat is used.
Ben Frost, StealthEX: Being undoxable makes a lot of sense in the crypto space! So this is totally understandable. Onto the next question, a variation of which you must have seen a few times 🙂
Q2: Can you tell me about 1 killer feature of this project that makes it ahead of its competitors? What is the competitive advantage your project has that you feel most confident about?
Sergeant Apester: I am going to say something strange, but I regard the main "utility" the Methuselah Foundation.
This is because there is no other project in the crypto space that is tied to a Longevity foundation that has so many ties into the scientific field.
Their operation is to create medicine that does not cure ailments/diseases. Their operation is to create medicine that PREVENTS disease, by fighting against the main instigator of disease, which is aging.
As such, they work together with NASA, and through their effort, The Dogelon Mars Community has gone into a partnership with the ISS.
We are now working with companies such as NASA, to accomplish longevity goals and achieve better health for humankind, but not only that. We are working towards actual space exploration and having humans on Mars, together with NASA.
To achieve such partnerships would have been terribly difficult without the likes as the Methuselah Foundation.
We are the only project in the space with a NASA connection.
Furthermore, the Dogelon Mars project is involved now with ending animal trials, creating synthetic skin, and food for all through a space program, where we are looking into how we can grow food in space and on Mars.
This in turn can be used on Earth to solve world hunger (hopefully).
Ben Frost, StealthEX: Wow, that is a very futuristic "feature", if you can even call it that 🙂
This can truly be disruptive, the goals should be admired and strived to. Best of luck to Methuselah Foundation!
Q3: What strategy will you implement to bring non-crypto-natives into your ecosystem? How do you keep a balance between developing the technology and also improving the value of your token?
Sergeant Apester: Everyone involved with the Dogelon Mars community can steer its path. As such, the methuselah foundation has shown us by working together with the Warriors and starting a DAO question, that is the community where the real power lies. This project is not simply about the financials. It is about changing the world in a very real way. And I am sure, we will get technical util to confirm this.
The Dogelon Martians 10k NFT has shown us that a DAO is on the way, where martian NFT holders has a boost in some manner.
The Methuselah Foundation is also releasing their own NFT, which is actually currently being deployed. It's called the Enigma and the whole idea is to give back to the community through incentives, rewards and events. Who knows, maybe one day to a reward might be a trip to space?
The NFT project from the Methuselah Foundation is now launching and you could whitelist yourself for it right now and also have a look in their own discord.
The developers have further stated that they are working on a DeFi Platform and a secondary token will be released, called xElon. Also a "mystery" token has been mentioned. We are waiting to learn what that token is about.
So to sum it up. I believe the following is coming up shortly:
Governance token: xElon
DeFi platform for staking $ELON
DAO
To continue on with the questions:
I think this is a great question! It is very important to bring people in that are non crypto-native. Methuselah foundation is approaching different scientific communities to let them know about Dogelon Mars.
The developers are doing many different promotions, such as plastering posters in every country in the world. But also a BillBoard on New York Times Square.
We want to get as many people involved as possible and from many different industries.
For the second part of the question:
I can't really say anything on that, because I am not a dev, but what I can say is that the devs are very "into" the market and try to manage this as good as they can, by releasing news and utility in the best moments of the market, and therefore it has the greatest benefit on the value of the token.
Ben Frost, StealthEX: Thank you for a thorough reply! Your NFT mention is a nice segue to the next question, however I feel like you have already answered it, at least partly.
Q4: What is the utility behind dogelon NFTs. And in feature can we see another nft drop?
Sergeant Apester: Haha. I kinda already answered that.
So, to clarify:
The Developers are launching their 10k Dogelon Martians NFT. The drop has been postponed. It was supposed to be launched on sunday, but they postponed due to market conditions. And we all know what happened from monday onward, the whole market collapsed. I think they made a wise decision there to postpone, so that everyone has the greatest benefit from it.
You can learn more about that release in this discord and the website.
It is stated there that the NFT gives you a seat in the DAO.
The 10k Enigma NFT release, I already explained about.
Ben Frost, StealthEX: Yes, I have presumed it, but had to stick to the list of questions, sorry for the redundancy 🙂
The next question is a bit tough for me to understand, so answer according to your interpretation:
Q5: I know they have many programs in the fields of payment, metaverse,nft and medicine, so the dogelon team should be someone who has such a personality and aspires to Mars, medical, scientific work, so the person behind this token has these interests and has popularity in the world?
Sergeant Apester: Yes, some questions are formulated using foreign grammar.
That's okay, I am not a native English speaker myself and know many cultures. As such, I think I understand this question.
The questions basically asked if the creators of the token have the interests of the project at heart. Such as:
Going to Mars.
The medical and scientific field.
I can tell you that the Creator has an amazing heart. He is all about bringing power back to the people. He wants to succeed together with us to achieve a better medical and scientific field than we have currently.
Also, in order for space exploration to succeed, it needs more than just NASA. It needs a driving force and many more organizations to be involved. He wants to drive many organizations to help out, but also to help each and every single person to go to Mars if they want to. And as such, build Dogelon City together with us.
Ben Frost, StealthEX: I think you nailed it! 😄 Awesome, the partnership with NASA alone is nothing to sneeze at.
Q6: The current market situation is too unstable, to restrain investors. So can you give me some good reasons why I should buy your tokens in the current market situation? And also why should your token holders continue to hold?
Sergeant Apester: "When Blood runs the Streets". We all know this quote.
NOW, when the market is crippling and going down, that is actually the best moment to BUY. We are on a mission, it can go only go up, but you have to see it in the long term. We are not a pump and dump token and in it for short term gains. We look ahead.
BTC didn't become 60k in one year either. It started at a few cents.
Ben Frost, StealthEX: My thoughts exactly! Crypto crash sounds like the end of the world, when in reality we've seen at least 5 of them already. There are bear markets, and there are bull markets, and the current situation is ordinary. Just take a moment to lower your median price of entry 🙂
And we've saved the best question from Twitter for last:
Q7: What do you have in mind for the future, dear Elon?
Sergeant Apester: This is another great question, really.
The future is mysterious. But I can see us being involved in ten years from now with:
Space Exploration.
Getting trips for people to visit Space.
Aiding the process of colonization on Mars.
Going to the Moon.
Introducing Longevity medicine to humanity in an affordable manner.
Diminishing human suffering through better medicine.
Introducing more ways of spending $ELON and making it more mainstream.
Introducing DeFi and generating more ways for people to generating interest on their $ELON.
Creating synthetic skin applications and such replace skin that is defected, or to use it as a replacement for animal trials.
Creating novel ways of growing/enhancing food.
Ben Frost, StealthEX: Those goals might seem far-fetched, but I used to think I will never live to the days of virtual reality when I read about it as a child in sci-fi books. And guess what 😄
So yes, I do believe that these can be accomplished within the 10 year timeframe. Best of luck 💪
Sergeant Apester: Definitely. NASA has set a goal of putting a human on Mars by 2030.
Ben Frost, StealthEX: That was it for the Twitter round of questions! I will now turn the chat back on until it will get overrun with messages. Then I will turn the chat back off, and you can take your time answering the ones you like the most.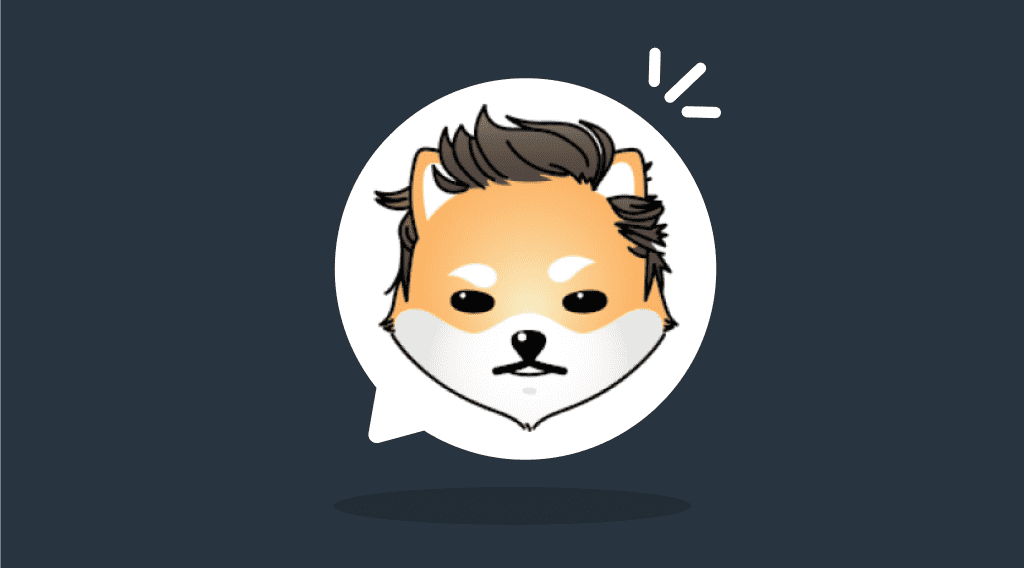 Live Questions
Q1: Hi, it's the first time I heard about Dogelon Mars. From what I read in this Ama, it has great mission and vision, such as for medical purpose, build Dogelon City, etc. Is it too late for me to join this project? What I need to do to join? Buying token&NFT and hodl? What next?
Sergeant Apester: Thank you for your question.
It is definitely not too late to join the project. You can help in many ways. For example by getting the word out or to be active and engaging in the telegram.
You can buy the token indeed and become part of your world. You can use the NFT in the many facets it will be deployed. I'd say come join us in the Elongevity discord and join the discussions regarding space, longevity and crypto.
Q2: I have a question related to this question. I trust on dogelon team, but it wants to be the first interplanetary currency, be a payment method, work in the field of nft and metaverse , work in the field of metaverse, helping humanity and medicine. So my question is: how can they handle all of these fields?
Sergeant Apester: It's not just the dev team. Or the Methuselah Foundation. It is the whole community who can accomplish this!
Ben Frost, StealthEX: Sure thing, I am positive that our community has tones more questions about Dogelon, but the rescheduling and the Friday has resulted in few people in attendance 😅
In any case, it was a pleasure! Huge thank you for your time @SergeantApester!
Also, just as recently mentioned, you can swap $ELON on StealthEX exchange platform.
How to Buy Dogelon Mars Coin?
Just go to StealthEX and follow these easy steps:
Press the "Start exchange" button.
Provide the recipient address to which the coins will be transferred.
Move your cryptocurrency for the exchange.
Receive your crypto coins!

If you have remaining questions about the StealthEX exchange service you can go to our FAQ section and find all the necessary information there.
Follow us on Medium, Twitter, Telegram, YouTube, and Reddit to get StealthEX.io updates and the latest news about the crypto world.
We are always ready to give you support if you have any issues with exchanging coins. Our team does our best to protect all members and answer their questions. For all requests message us via [email protected]
You are more than welcome to visit StealthEX exchange and see how fast and convenient it is.
AMA
Dogelon
Dogelon Mars
ELON
StealthEX
Recent Articles on Cryptocurrency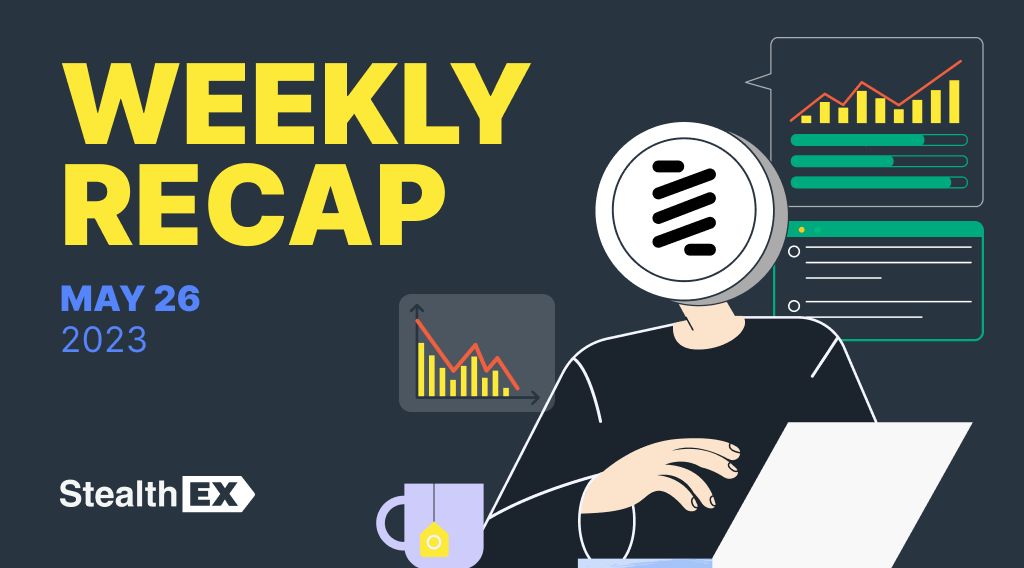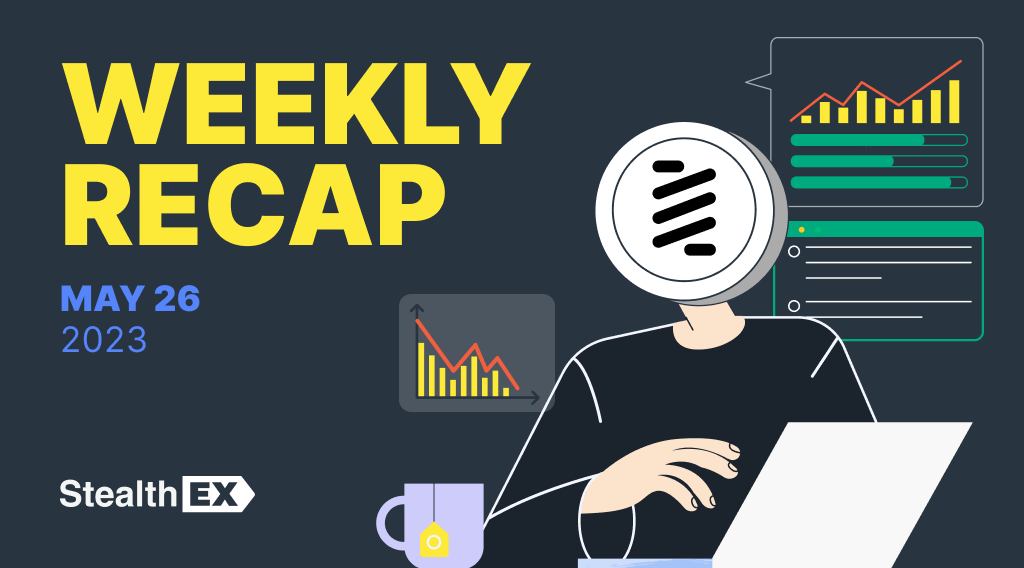 May 26, 2023
Crypto World
Review of the Crypto Market: May 26, 2023
Dive into the crypto market's weekly trends: get the detailed analysis and major news for May 20-26, 2023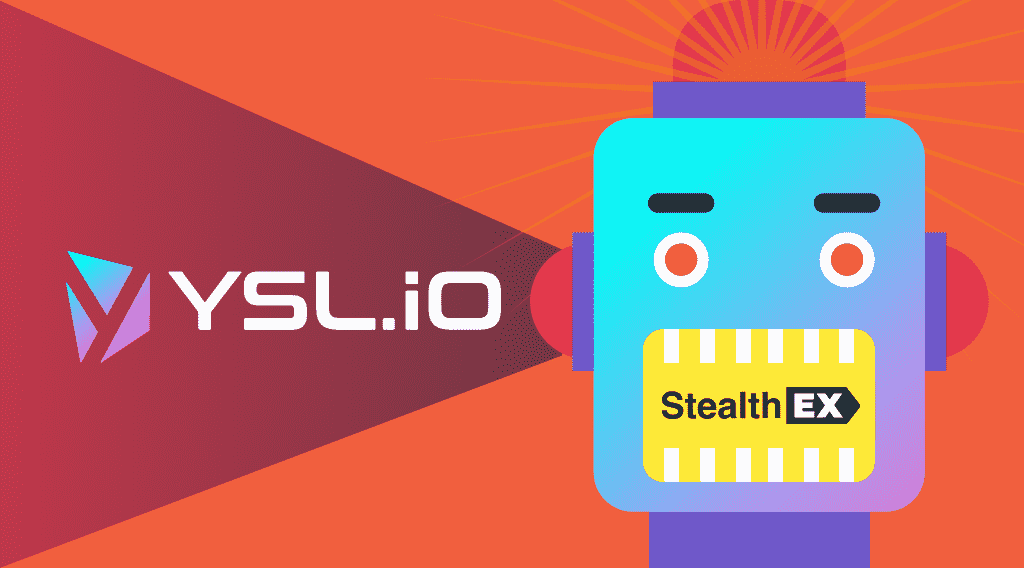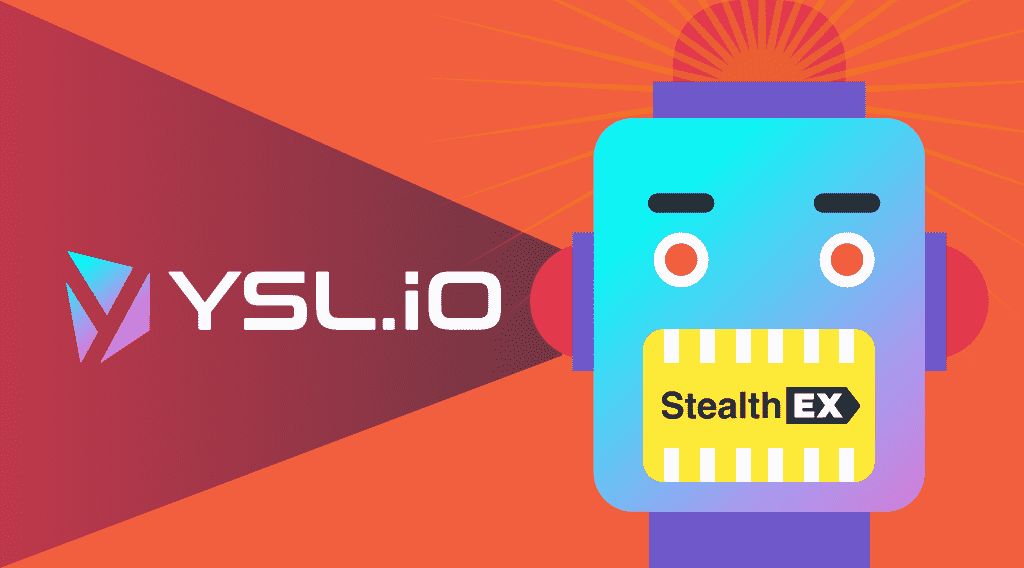 May 25, 2023
Our News
StealthEX Has Been Integrated into ChainZap by YSL.IO
Instant crypto exchange StealthEX partners with DeFi 3.0 protocol YSL.IO for seamless integration into ChainZap