Review of the Crypto Market: June 2, 2023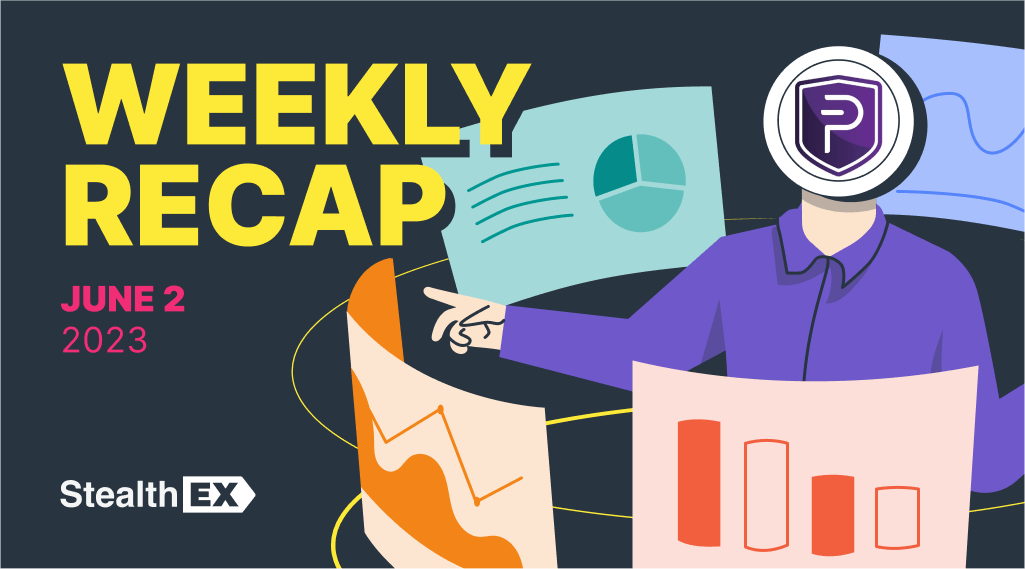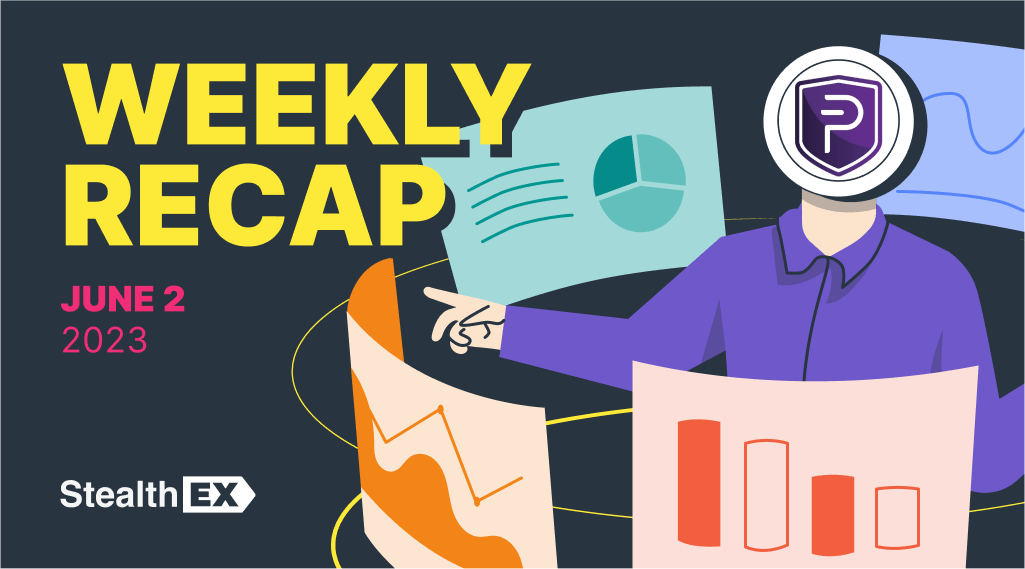 Recent weeks in the crypto market have been blowing with boredom and stagnation, and this week looked decidedly more interesting, even we didn't see any fireworks either. Although a rather large green candle appeared on the charts of the major cryptocurrencies, we ended the week with results similar to 7 days ago.
We invite you to our next weekly recap, in which we will analyze the price charts of BTC and ETH, check investor sentiment, list the week's biggest gainers, and finally present the most important news. So, let's get started!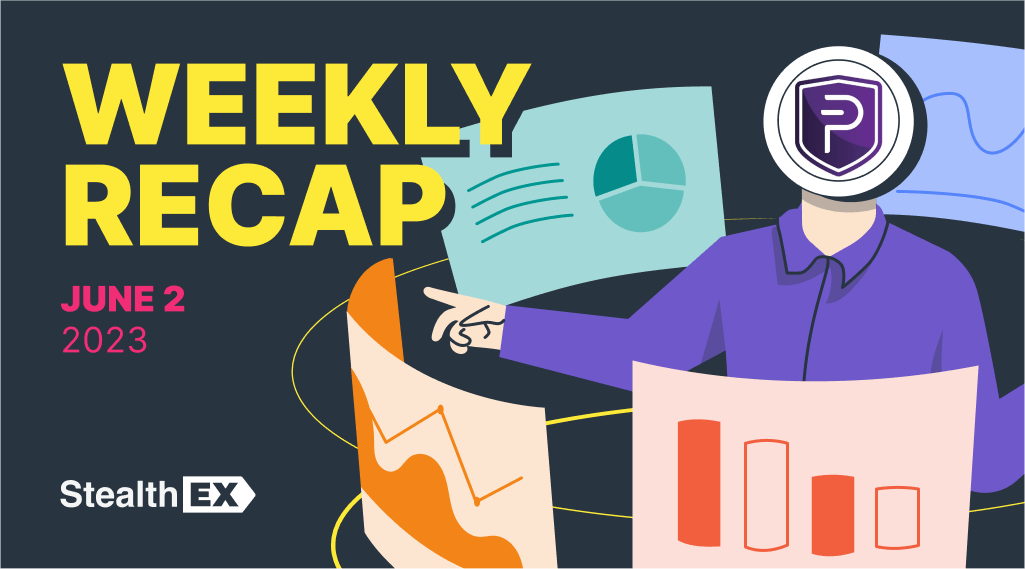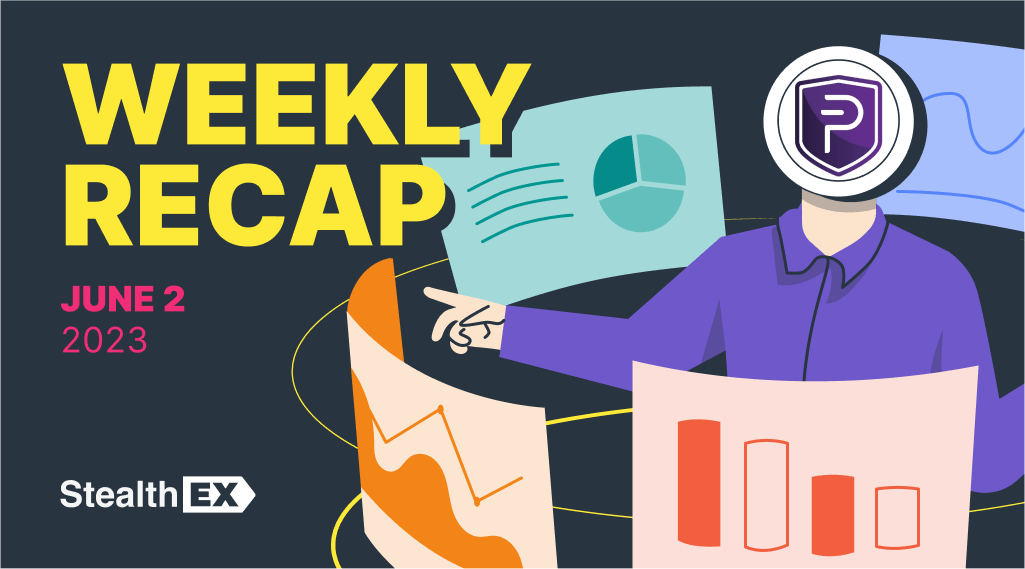 Bitcoin Price in USD This Week
Bitcoin started the week quite well. It quickly rose from around $26,900 to $28,400, but the bullish streak did not last long. After a sizable green daily candle, red candles formed for four days. So what is the price of Bitcoin today? The price of BTC is currently oscillating slightly above $27,000, almost the same as seven days ago.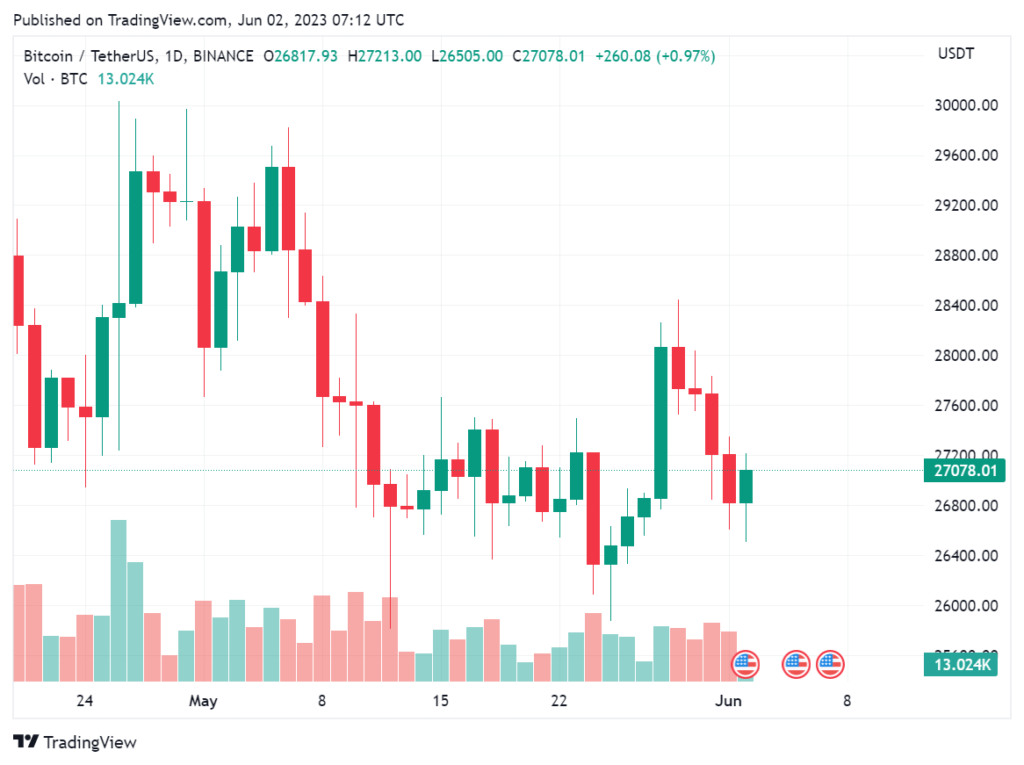 In terms of dominance, this one remained at the same level as the week before and is still at 44.2%. Investor sentiment is also almost the same – it increased by only 1 point according to the Fear & Greed Index and is exactly 50 (neutral level).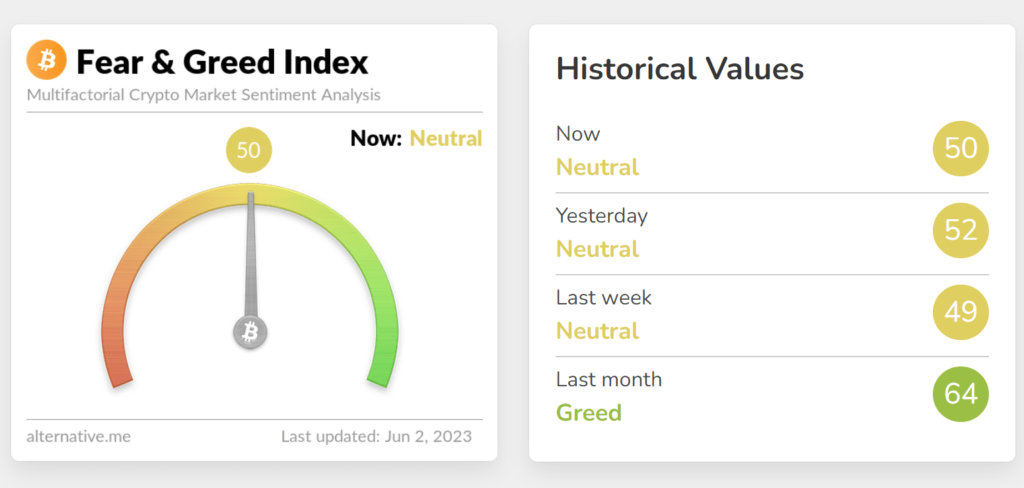 Ethereum Price in USD This Week
Ethereum's chart looks like a copy of Bitcoin's chart. ETH started the week at below $1,800, but one sizable green candle pushed the world's second-largest cryptocurrency to a local peak oscillating above $1,900. As of today, ETH is slightly below this level – $1889.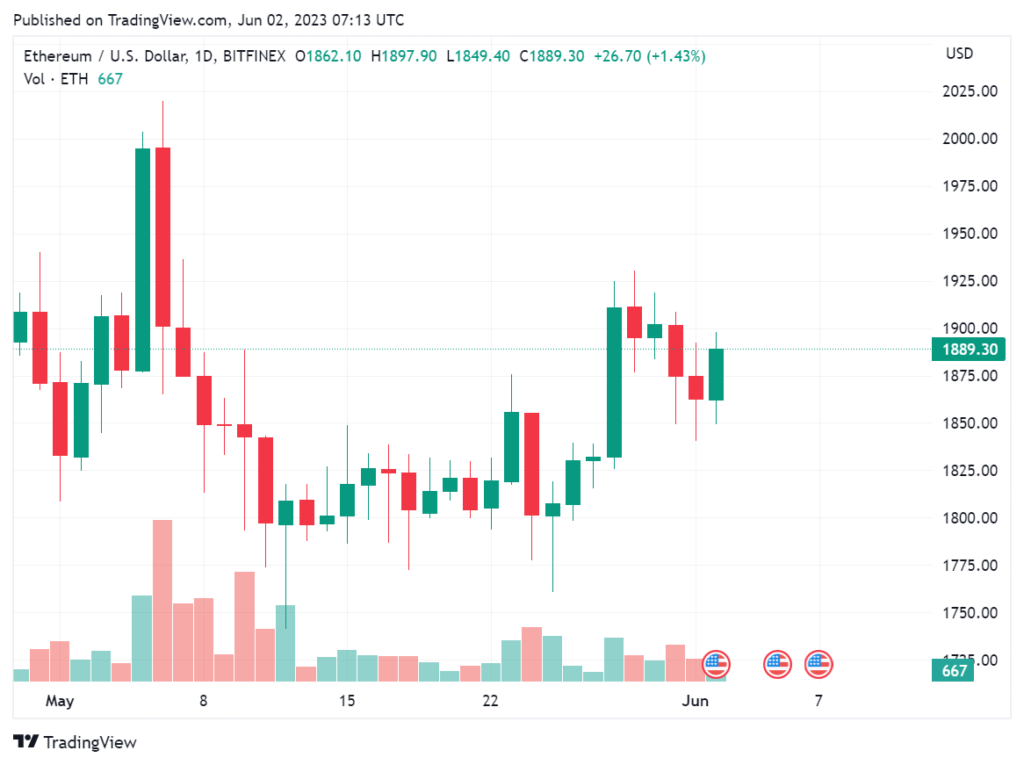 However, it is worth noting that Ethereum's dominance is steadily growing. Currently, ETH represents as much as 19.1% of the total market. This does not coincide with investor sentiment. These have recently become increasingly negative about the asset – at least according to the Ethereum Fear and Greed Index.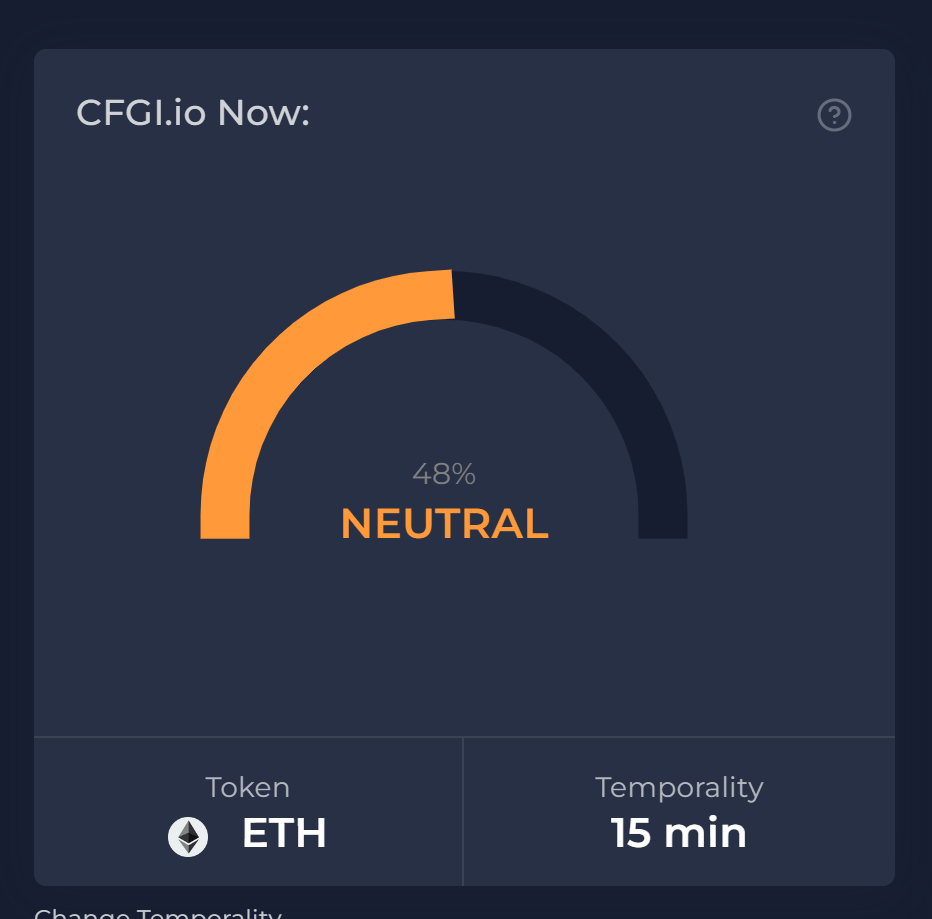 Biggest Crypto Gainers This Week
BTC and ETH have done quite well in the 7-day outlook. Indeed, they gained 2.2% and 4.4%, respectively. Nevertheless, these are not the best-performing cryptocurrencies. In the TOP-100, we can find many other projects that gave investors a much higher return. So, which projects can boast the title of best crypto gainers of the week? Here is the list:
Among the projects that recorded at least 10% weekly growth are also: The Sandbox (SAND), The Graph (GRT), XRP (XRP) and LidoDAO (LDO).
Crypto News of the Week
Now that we know how BTC and ETH have performed, investor sentiment, and which projects gained the most last week, it's time to move on to the next part of our review, which analyzes the most important news!
The world has gone wild about artificial intelligence. This is perfectly evident after Nvidia's first fiscal quarter, while the next quarter is even more promising. The graphics card company expects revenues to exceed $11 billion. This is significantly higher than the predictions of FactSet analysts, who estimated the company's revenue for the quarter at $7.2 billion.
Such a large increase in Nvidia's revenues signifies increased demand for its rapidly developing artificial intelligence technology. The market for more and more computing power is making Nvidia's products sell like fresh buns. This is the reason why there is such a noticeable rise in stock price predictions among analysts. This, in turn, is attracting more investors who see AI an opportunity for rapid capital growth.
A statement from Jensen Huang, CEO of Nvidia, clarifies that the computer industry is undergoing another transformation. One of the pillars of change is generative artificial intelligence. The other is dynamic growth in computing power.
Huang said that his company is ready for the AI revolution and has a wide range of products to meet the market's needs. He mentioned the products: Grace CPU, Grace Hopper Superchip, NVLink, and BlueField-3 DPU.
Elon Musk's move is a great example of the growing demand for graphics cards. After all, just a month ago, he purchased 10,000 graphics cards to develop his artificial intelligence, TruthGPT.
Will the increase in demand for GPUs due to AI make the availability of GPUs limited again, as with the cryptocurrency boom? Yes – and at a time when the GPU market situation has already begun to stabilize slowly.
The European Union Has Conducted Tests of the Digital Euro
The European Central Bank (ECB) has published a summary of tests on the central bank's digital currency, the digital euro. They examined the potential use of the CBDC, which operates offline.
The project is part of the second phase of the European Union's preparations for the pilot launch of the digital euro. It is expected to take place as early as this fall. The tests ran from July 2022 to February 2023.
The EU developed a centralized clearing mechanism called N€XT, which used the "unspent transaction output" (UTXO) data model. Private companies provided five prototype client interfaces representing different use cases. Self-service wallets were also piloted. The UXTO model protects customer privacy with disposable addresses.
The offline transaction model was the most difficult for developers. The idea was to gain "an in-depth understanding of how the combination of hardware and software protocols "could protect against double spending and ensure finality of settlement and non-repudiation."
Crypto Is Legal Again in Hong Kong. Exchanges are Returning to the City-State
Hong Kong is reopening to cryptocurrencies. Companies in this market are now applying for a license that will allow them to offer digital asset trading since June 1 this year.
Media outlets report which companies may be the first to enter the Hong Kong market. On May 29, CoinEx, an exchange based in Hong Kong, signaled that it plans to offer its services to residents of the city-state. It conveyed that it is launching a local platform called BitHK, which will apply for a Virtual Asset Service Provider (VASP) license with the securities regulator on June 1.
That's not all, of course. The Huobi exchange tweeted that its Hong Kong branch will offer crypto trading. The exchange applied for a VASP license with the Securities and Futures Commission (SFC) on May 29. Last week, Gate.io and BitMEX did the same.
The list doesn't end there. Then there's OKX or Hong Kong's largest digital bank, ZA Bank. These entities are also seeking a license.
The SFC announced on May 23 that licensed VASPs could offer their services to retail investors starting June 1. The license is necessary to comply with SFC guidelines on the safe custody of assets, security standards, and segregation of assets.
In the background, the cryptocurrency environment is resurgent. On May 29, two new industry groups – the Hong Kong Licensed Virtual Assets Association (HKLVAA) and Web3 Harbor – announced they are starting their operations. Both were created to help develop various aspects of the industry's operations. HKLVAA aims to serve VASP-licensed companies and those interested in obtaining regional licenses. Web3 Harbour, on the other hand, wants to help with the overall development of Web3.
Many believe that Hong Kong's new policy will fuel another boom in the market. The city-state will also be a cryptocurrency hub for China, which would be a bullish signal for cryptocurrency investors. After all, the Chinese fueled the 2021 bull market, for example. We will find out whether it will be the same now in the coming months.
Ethereum Fees Have Dropped Nearly 70%. What is the Reason?
The Ethereum network was still heavily congested in early May this year. For this reason, the transaction fees charged for transferring ETH set a new record. According to Santiment analysts, investors had to pay as much as $14 per transaction last month. However, by the end of May, this cost had been reduced by nearly 70%. The transaction fee dropped below $5.
The drop may be related to the reduced interest in memecoins issued on the Ethereum blockchain. In early May this year, speculators focused heavily on the Pepe Token (PEPE). This, in turn, resulted in more activity on the ETH network.
Previously, in addition to tokens minted in the ERC-20 standard, the jump in transaction fees on Ethereum was also influenced by demand for non-convertible tokens (NFTs) and stablecoins. The latter are now used less as means of payment and more as a tool to quickly buy and sell crypto-assets without exiting to fiat currency or to wait for a good opportunity.
Bitcoin in June: What Can We Expect?
June was not the best month for the price of Bitcoin. Since 2013, Bitcoin has lost an average of 1.8% of its value. Nevertheless, Bitcoin lost about 38.5% in June 2022. This was related to the collapse of Terra Luna. The historical data for each month is well illustrated in the table below. It shows the monthly increase (green) or decrease (red) of Bitcoin.

Table shows many red areas, but none has resulted in a score lower than -38.5%. Bitcoin has never before fallen so sharply in a single month.
As mentioned, Bitcoin is down an average of 1.8% in June. This percentage, however, is largely due to a fateful 2022. Excluding last year, June showed an average increase of 2.27%.
We are curious to see what Bitcoin will do this month. Will it be a fiesta, or should we have listened to the time-honored traditional adage "sell in may and go away"?
AMA PIVX x StealthEX
If we're already on the news, we'd also like to invite you to an AMA session with PIVX project representative Hans Koning. Core member & DAO advisor will be answering any questions from our communities. If you want to find out what's going on in the project, the future plans, and much more, keep an eye on our social media! The AMA will take place on the Twitter Spaces platform on June 7 at 3 PM UTC. Join us at this link!
The three people who leave the best comment under our tweet will also share a prize pool of 330 PIVX.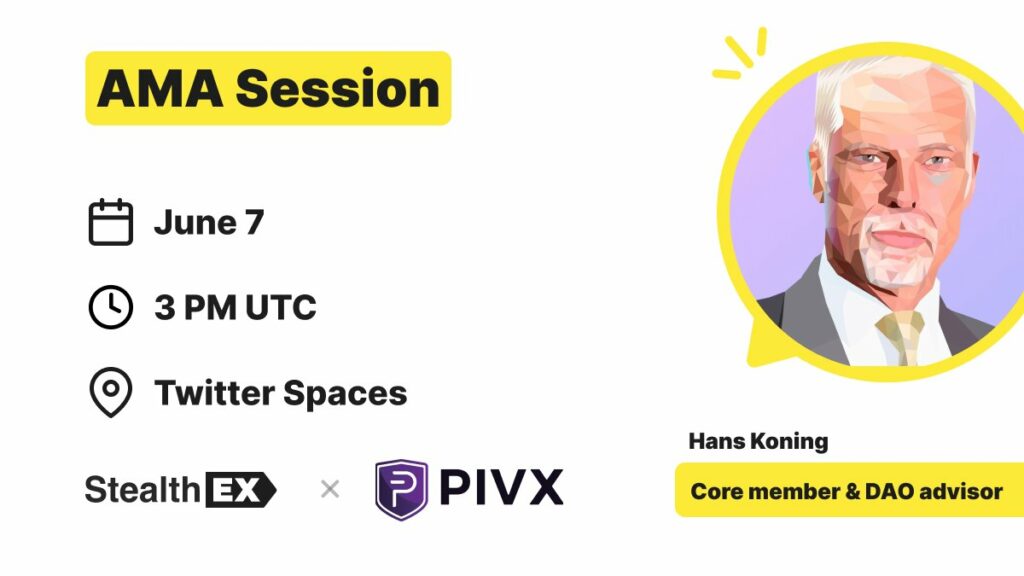 ---
Follow us on Medium, Twitter, Telegram, YouTube, and Publish0x to stay updated about the latest news on StealthEX.io and the rest of the crypto world.
Don't forget to do your own research before buying any crypto. The views and opinions expressed in this article are solely those of the author.

Bitcoin
crypto world
cryptocurrency
Ethereum
price analysis
Recent Articles on Cryptocurrency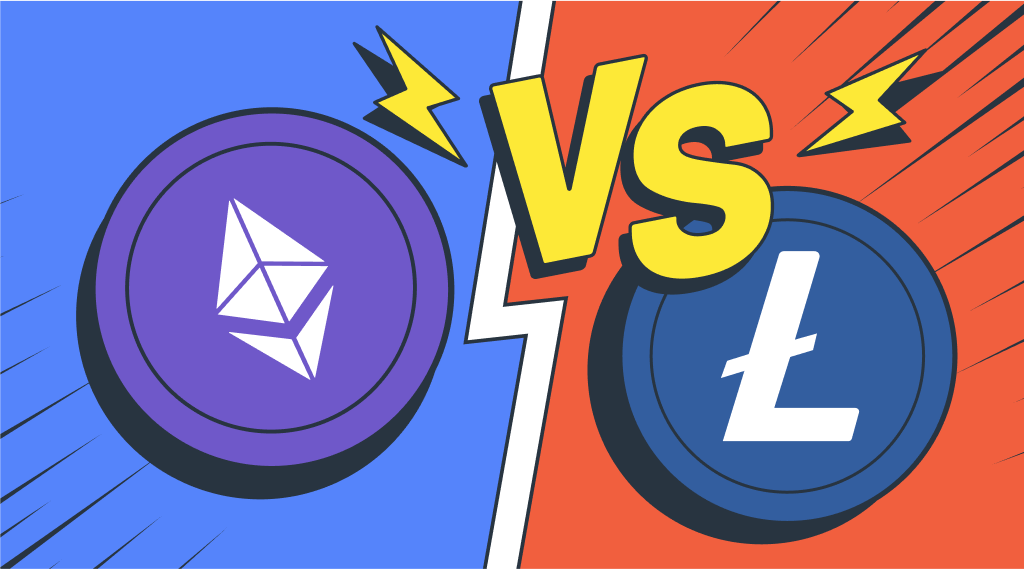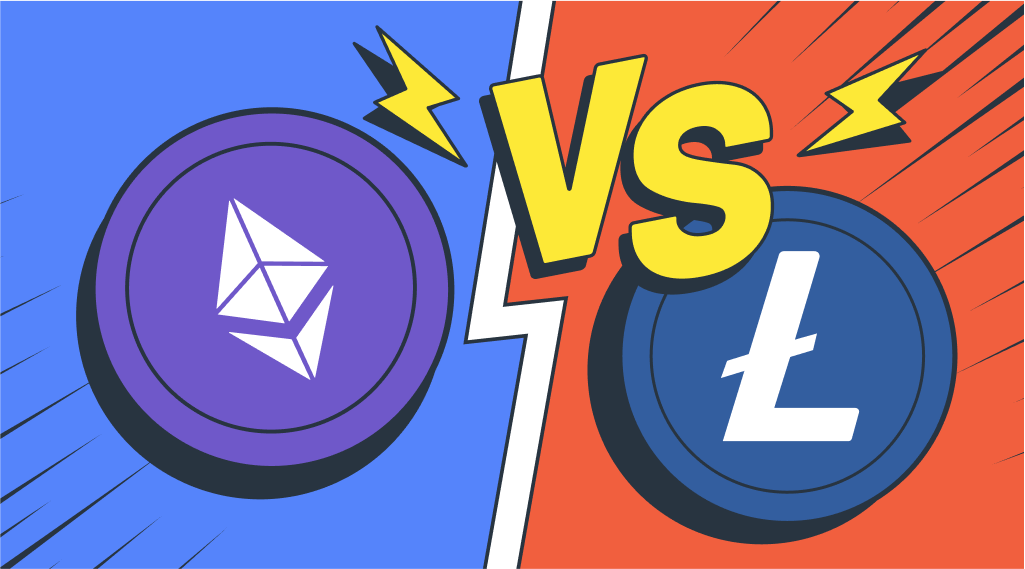 September 25, 2023
Crypto World
Litecoin vs Ethereum: Which Crypto to Choose? LTC & ETH
This article delves into the differences and similarities between LTC and ETH, offering a comprehensive comparison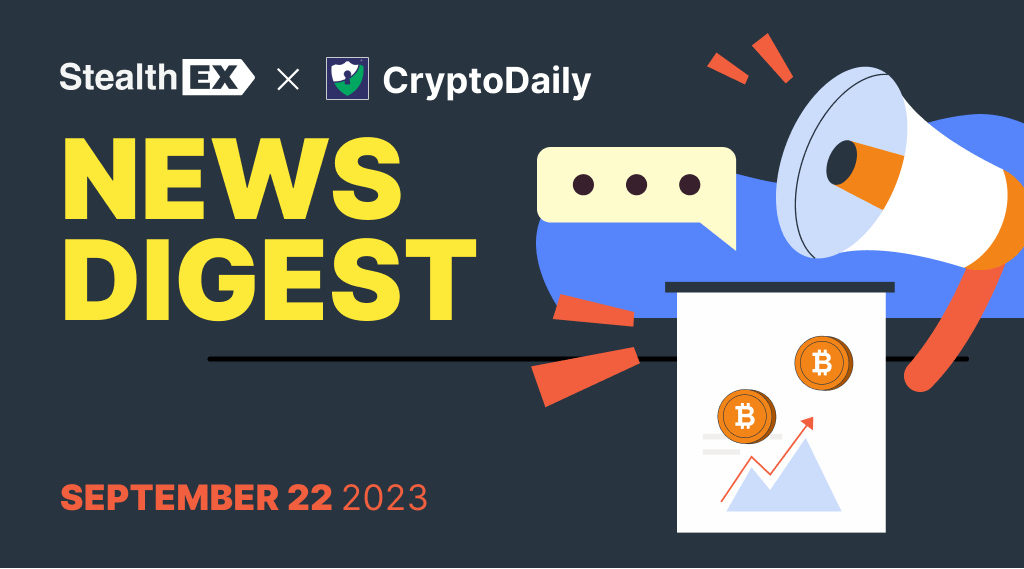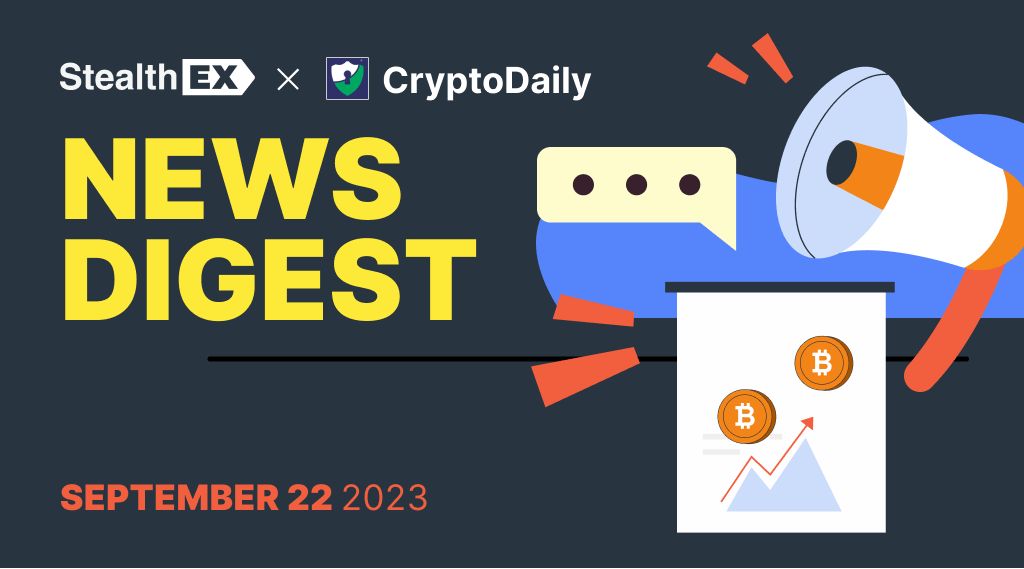 September 22, 2023
Crypto World
USDC on Polkadot, FTX Lawsuit, and SEC Actions: StealthEX x CryptoDaily Digest
In the dynamic sector of crypto, staying informed is crucial. Dive in to get a concise overview of the week's…