Shiba Inu Coin & StealthEX AMA Recap – All You Need To Know
October 4, 2021
Crypto World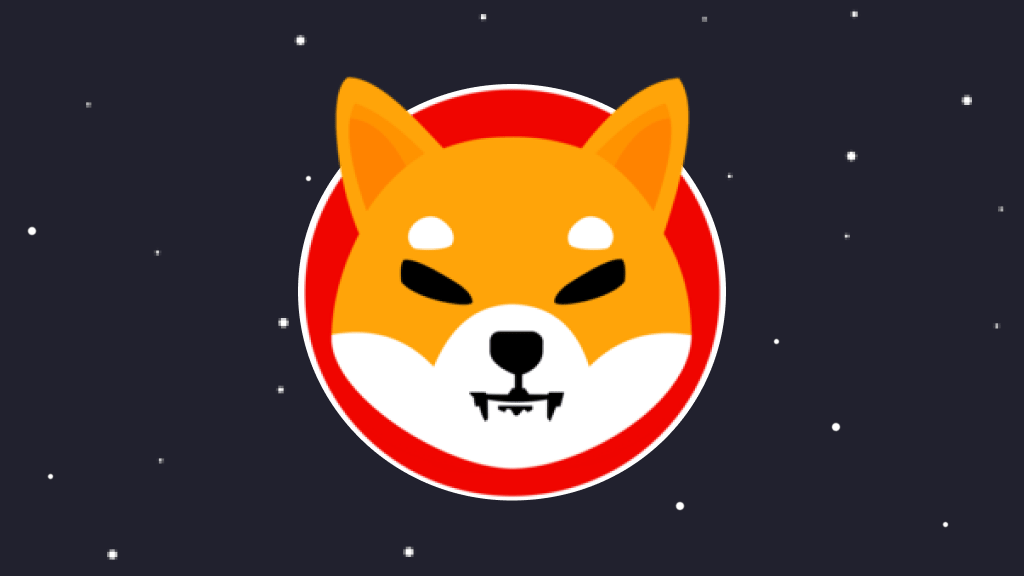 On October 1, 2021 we had StealthEX & Shiba Inu coin AMA Session in our Telegram Community Chat and here is a recap. Just take a little time to read through and learn everything you need about the Shiba Inu crypto. Let's start!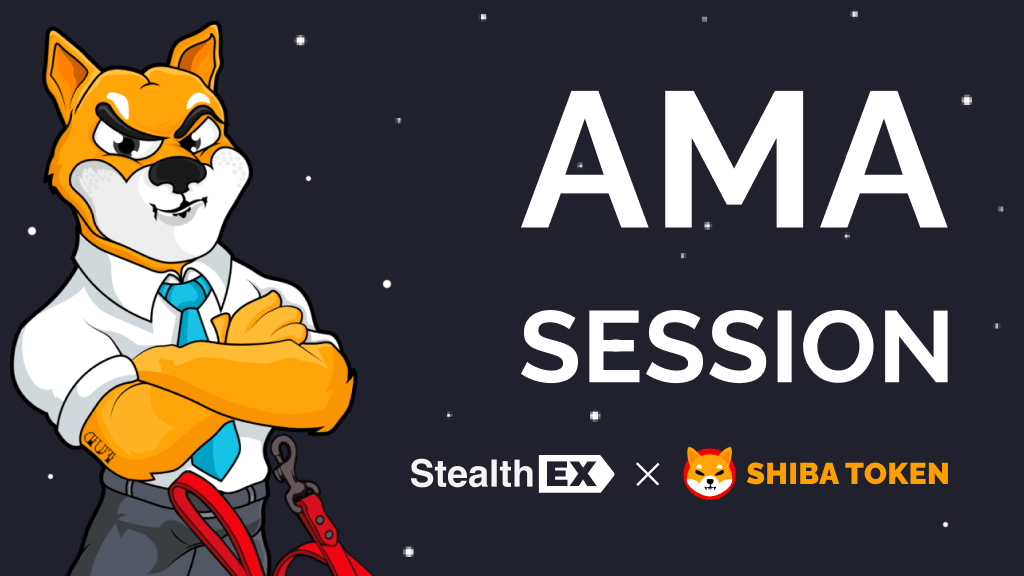 Today, we are going to have an AMA with @shibinformer and @shibmilkshake. Will be talking about everything SHIB-related.
We'll start with some questions from Twitter and then move on to the live chat part.
Questions From Twitter
You are both very influential in the SHIBA community, as far as I know, you are behind the current progress SHIBA so that many people know and even listing big markets like @coinbase . compared to last year, so how do you divide your time between work and daily life with family
Well actually is kind of a problem because I am a bit obsessive when I work on some things. I need to spend time solving any particular problem before going to bed.
This is a way to say I have no limits since I work at home, but I am planning to do some changes on that soon. But SHIBA is so interesting, and there are so many things happening that is hard to stay away too much 🙂
So for now i would say that is not a fair division between SHIBA and the personal life aspect, because SHIBA is winning!
On my side…first and foremost I'd like to take this opportunity to thank the incredible Shiba Inu community. Without them, my story as an influential resource would not exist.
Without the #ShibArmy — Shiba Inu's entire ecosystem would not be where it is today. So thank you from the bottom of my heart for all the support, and thank you StealthEX for allowing us to share some time with them..
As far as progress, we can't deny it, we had an incredible year one. Fast forward to today; We have seen major exchanges, celebrities, news, businesses, and so many more support decentralization, and this entire ecosystem.
At the heart of this support; $SHIB and Shiba Inu's brand is becoming more and more known across the globe.
It is very important to take time for family, friends, loved ones, but especially self care. Crypto can be a very dominating and ever-evolving environment, with its volatility and momentum building that never sleeps 24/7.
I personally find that it is crucial to construct a work life balance between all. I set my schedules daily for posts, research, team building communication, family time, exercise, and even rest/sleep! ❤️
In order to really maximize my day without ignoring the balance between them all. I like to think of myself as a very organized person, I use tools to keep track of my progress and priorities, and I stick to the schedule! Unless of course I hear something exciting is coming up, then I set my boundaries to support such! I love the community deeply! and as @shibinformer mentions Shiba is Winning!.
Thank you for the answer and for the kind words on connecting you to the fam for a little while of course 🙂
Our pleasure to support SHIB and SHIBArmy of course!
Other than the Shibarium L2 implementation (which presumably reduces the txn fees), how is the Shibaswap trying to surpass the competition, i.e. Uniswap? Furthermore, what utilities are designed for $Bone other than being the governance token?
First, there are some discussions about the use of $BONE use in Shibarium, but nothing is decided yet. This is a part of the design discussions around it. So I can tell about the known utility for BONE, which is governance.
You can not overstate the importance of owning BONE if you want to take part of the DoggyDao part. We have many ideas about how Bone will be used. For now, the only one we have made public is the ability to propose a token listing using your BONE tokens. (No, they will not be burned) but we are currently thinking on other ways, that we can not just disclose now. But yes, BONE is *only* governance at the moment, but the extent of this governance is something I expect to see be far reaching.
We will see how DoggyDao develops, and how our team -and the ShibArmy which is welcome to build around it- exploits its features. Its launch is part of the Phase 2 of Shiba so it is being worked on now by our dev team.
About the part of : How Shibaswap plans to surpass the competition?
Well it is really hard to compete with huge exchanges, and we had quite a TVL for a while, but now the hype has passed. Luckily we dont rely on hype. That's why we work on building things aound the SHIBA ecosystem, with Shibaswap staying right in the middle.
Bone is just *one* of the prize you get in Shibaswap for staking certain tokens or pairs. But its real use is not yet aparent and will spark interest into it. As for Shibaswap itself, we are working in an UI update to respond to usability complains and issues around it.
For the part of the fees, we know this is a big deal, but I can attest that in some cases we have seen our fees to be way lower than other decentralized exchanges.
We know that the ETH fees are an inavoidable issue too. But there is where we expect Shibarium to be disruptive force in the market of Decentralized exchanges, again, with Shibaswap right in the middle of it.
Lately NFT and Gaming are very popular in crypto, do developers have any plans for it?
We can't deny 2021 brought mass awareness on NFTs and how it's impacted the crypto world. Our very first NFT collection: SHIBOSHIs will be released very soon.
With that being said, the Devs have been working to onboard an entire NFT platform from within ShibaSwap. Not an easy task, but super exciting.
This also is bringing also much needed utility, including burn mechanics for NFT name changes, in combination with exclusivity for token holders.
There are tremendous ideas, works-in-progress, and proposals that are always being discussed and worked on by the team; "Gaming" is absolutely one of them, as Shytoshi Kusama mentions this in his latest medium.
It will be very interesting to see what comes in the future of NFTs and Gaming, and at the same time very exciting for Shiba Inu…
Lastly..there are endless possibilities for how NFTs can be used in the gaming world to allow for the ownership and transferability of digital assets. The devs are always looking to bring utility to the ecosystem, so we are in for a good element going forward. As NFTs continue to grow and receive more hype, cryptocurrency investors are increasingly becoming crypto-art collectors. We are excited for our 10,000 NFT launch and what could be introduced to the community soon-there-after!
About gaming, I would like to mention something else too.
For the classic gaming aspect, we did an experiment a few months ago, with a Rocket League tournament and 10,000 USD in prizes.
I can say that i quite like the experience, and for sure i would like to expand it in the future. Mixed with NFTs? yes of course, we are all about to look for markets with can have a synergy with what we do. So besides the NFT gaming aspects that Milkshake mentioned, it is in our plans to continue being an active part of the 'classic' gaming community, from the perspective that teams like ours can bring to the table.
Some incredible talent in that Rocket League Tournament!
To me NFTs & Gaming are a match made in heaven. ❤️
DeFi is one of the hottest topic in the blockchain space right now. Can you share your opinion about DeFi with us? Do you think that DeFi will disrupt the existing financial system?
I think DeFi is to banking as Netflix was for Blockbuster. It is just a matter of removing bureaucracy. And it just happens that it's the bank's turn for a small revolution. However this is a dangerous endeavor because of the way monetary power deals with political power (and criminal power).
This is going to be an opportunity for new, forward-looking politicians to leave old power structures, and appeal to people that believes in ideals of decentralization and locality. From that perspective, I think it has potential both in powering globalization and also in powering personal and local freedom.
Now please, i despise to mix politics with "systems" talk, so don't see as an endorsement of a political thought. Because it is not.
DeFi it is just as I say, a technology that can trigger an organic improvement of how people organize. Removing power structures and replacing them with better, more distributed ones, can be made a political argument in many ways, but we should focus only on the pure, operative benefits of it, and just then be able to see them as the valuable tools they are.
(sorry for being too dense in this, but i am passionate about cybernetics and the subject of government and management)
Why are you so invested in shib and what does the project mean to you on a personal level
Let me share a little about me: I joined $SHIB as an investor earlier this year. I invested into it after doing some research and reading on Ryoshi's acknowledgement for decentralization.
I've also been supporting Ethereum since early years, therefore being that this is an ERC-20 token I even felt more passion to join and see what it was all about. Soon there-after my investment — I joined the telegram channel and met incredible people, the community.
I fell completely in love with the energy and the knowledge the community provided in regards to cryptocurrencies, and crypto adoption, and the element to push SHIB token to a whole new level.
On a personal side, it represents what I want to see in the world and its future. Mass crypto adoption, decentralization, and opportunity/use-cases with utility and function. Shiba Inu touched my heart in a big way, showcasing love for charities, artists, a decentralized exchange method, and all doggos world-wide..
I also hope to be able to do this for a long time and work in the crypto space long-term as I have a true passion for it. Like I said, I've met incredible people, like @shibinformer here, who just never stop working for the betterment and mission of the ecosystem.
Being that this project grew so fast, and continues to do so — this made me realize how this would be a long term hold for me. I want to see more and more about how SHIB will impact the world and the crypto industry, as years progress.
I hold my tokens dearly and I'm very proud of continuing my mission to collect more as the market sometimes likes to provide opportunities. I am not a financial advisor, but I am a firm believer in "cryptocurrency meets utility". SHIB, LEASH, BONE is proving to promote those elements for me. ❤️..
To me, it means the chance to be part of something big. So much that i quit my job a few months ago to support SHIB completely. And i also love the #ShibArmy (even if my interactions has been getting lower lately in Twitter). I love the way people trust the vision of the team and how they respond to calls for action. It makes me prod to see us in action! For that reason we constantly try to highlight them back with focused and short campaigns in social media.
Many projects look great only on their whitepaper & Roadmap but face many difficulties when trying to implement the project mission and end in failure. How does your project overcome every obstacle in its project development?#SHIBARMY
We are a decentralized team, and we have false starts, dead ends, and small projects or experiments abandoned. However we are becoming more "professional" in many aspects, while trying to keep key decentralization principles in place. I was used to work a lot in corporate environments so I can not deny that I need structures to function and produce, and I am trying to reach a balance between .. whatever what this is, lol. It is a new way of work to me, with *truly* international and *truly* multidisciplinary teams, but so far, to me what works is the concept of if you need to fail, fail fast and move to the next step.
I supposed I can use this argument too if someone ever asks "what takes you so long", but i mention this because driving a team to success is not really a science. Doing stuff in a corporate environment, even with high standards, is in many ways "easier" to what we do here in the Shiba team. For us, leaders are mostly born in the frontlines, and "assignments" to a role are mostly acknowledges for the things you have done already.
I am newby to crypto world can you explain what is the competitive advantage of your project? what advantages do you have over competitors? what would be your projects most similar secure competitor on the market today in terms of scalability, security, features and adaptability?
First of all, newbie or not! It's incredible to see how many new investors have jumped into the crypto market and are becoming more aware or awake to the idea of digital assets and cryptocurrencies…
As far as advantages, Shiba Inu has become an ecosystem, and brought in a great Trifecta of tokens to support it $SHIB, $LEASH, $BONE meanwhile introducing a Decentralized Exchange to rewards its investors, and promote opportunities for other projects to introduce themselves within the DEX.
Less than a year old ShibaSwap is still evolving and we hope to see a good pattern of transformation as more pairs get introduced, utility becomes more foundational, and onboard the upcoming Shibarium element.
Today we sit in the Top-50 cryptocurrencies in the world, and that in itself is unique, especially for such a new project.
SHIB has so much potential, and has grown so massively in a short time, that we see a methodology for the world to use SHIB in many variations.
Everything that's being built, is being built around it.
You recently saw how it impacted the COVID India Relief Fund as a Country used the largest cryptocurrency donation in history to make an impact in the fight against the pandemic.
Also we are now are able to onboard businesses with solutions like NowPayments with its widgets, and use SHIB as a form of payment, payroll, and so much more!
LEASH continues to prove its store of value and will be impactful in the element of how our holders access to some exclusive approaches within the ecosystem, and of course BONE with the use-case of DoggyDao as our governance token, allowing the community to impact proposals set forward, also rewarding holders for those staking within ShibaSwap…
ShibaSwap provides multiple passive income options, and also promotes high security after being audited by one of the biggest firms out there – CertiK.
I have not seen other projects having everything we have. We see a lot of projects that are centralized and are built based on marketing, or being funded by a specific party that decides whatever it wants, and there is already a mission behind it that does not include the community…
Shiba Inu is the community, so the team always thinks about the community first and how, together we can impact the space.
Indian funds have run out they have sold the shib, will this affect the shiba price in the future? and many from the community including me asking about token burning, will the devs do a large token burn
They represented a constant sell pressure. People could expect that this massive funds would take profits as soon as they got a price increase. Since the fund has been spent completely, that is not true anymore, and the ShibArmy is now free of that influence.
As a personal note, i agree with the message that we released back then, when the donation was done. We supported Vitalik' actions, and we have to say that this was a high note in the acknowledgement of SHIBA as an important and relevant token, in a sea of crypto projects.
I hope some day to know more about the details of the donations and the actions taken with these funds.
Besides creating a great incentive for $SHIB HODLers to #UseShibaSwap, what opportunities are you most excited about with the development of shibarium? Are there planned projects that, for now, you must be about?
And wow – there's so much to say here. Any time you have a project with customers or stakeholders, it is important to listen to their pain points.
A significant portion of our user base has voiced frustration with ETH gas fees, especially when the ETH network is under heavy load. We are excited for the release of our Shibarium blockchain which will significantly reduce the fees for the #ShibArmy..
If I may, I'd like to expand the scope of the question slightly to reflect the overall goal. Most are familiar with the ShibaSwap exchange, but many may not have heard of our upcoming ShibaNet platform.
In essence, ShibaNet has been mentioned in former mediums but many don't understand how it can contribute. It is a platform to allow goods and services to be sold.
So if we step back and look at the full picture:
ShibaSwap allows for the exchange of cryptocurrencies.
ShibaNet provides a platform for goods and services to be sold.
Shibarium is the foundation, the dedicated blockchain processing all of the transactions for the previously mentioned platforms.
We are dedicated to the idea of a decentralized community-driven project. It is our mission to give the community the platform needed to easily exchange cryptocurrency for goods and services.
When explaining the concept of cryptocurrency to a family member, I was asked…"OK, so it's money…but what can you buy with it?"
We want the answer to be "What CAN'T you buy with it?"
Feature is the most vital thing in building project growth, a product will not develop without good feature and promotion, whatever it is good. Can you provide a list of killer features that scare your competitors over your project?
We are betting for mass adoption. Our developments are not 'just because'. They have a purpose. Even when thinking about token burns, we always think about its purpose. We have an ecosystem of tokens and services, that was built around our success with SHIB.
If I had to brag in front of other teams, I would say that the ShibArmy itself, and its engagement, is OUR killer feature. The community we serve is our feature. So for this reason we want to empower them. If we empower the ShibArmy with access to utility and ways to invest (note that I said invest, not HOLD), we can ensure their success too. And we will have accomplished what we want.
We have the ShibArmy, and that is what makes us strong as a crypto project.
I have to mention something else about what I said. I have made a distinction about HOLDERS and INVESTORS.
Both need different things. And ShibaSwap aims to serve the needs of both. Staking for example to holders, and new launches, or liquidity providing, for investors,
With SHIBOSHIS (our new NFT collection about to be launched) we will, for the first time, address a new type of investor, the NFT trader.
We are always about expanding what the ShibArmy can do in our ecosystem, and these last developements aligns with that too.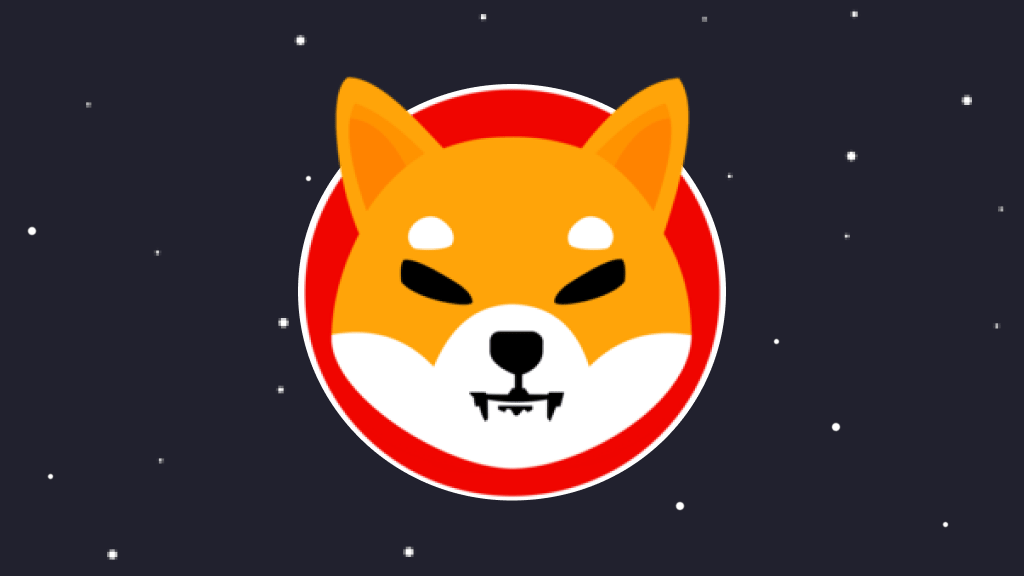 Live Questions
@Milkshake: Thank you for your time today @kaizerwhatever! I won't be able to stick for this part of the AMA but I know @shibinformer will continue on. ❤️ I want to thank everyone for such amazing questions and kindness to learn more!
What do you guys think of a ShibAPP, like a wallet?
I have heard of a couple of early developments, nothing I can confirm tough as a viable product. But certainly things ARE happening around that.
I am a professional web vulnerability finder. Do you think your project system is safe enough from hackers? Do you have a reward program for identifying system vulnerabilities?
We have taken some measures to avoid fatal ones. Having manual steps in our workflow has to do with that. We start from the safest place and will slowly move to better, while still secure, ways to do our processes.
We don't have a reward program for vulnerabilities, but I am not saying there won't be any in a future.
Does Shib have fundamentals to achieve a good development in the cryptocurrency market? that is, without pumping or manipulating the market?
That's what we are aiming with the "Ecosystem" idea. To have a place where certain type of economic transactions can be made on the blockchain, so much, that we are building a blockchain just for that.
To be clearer: Right now, we have power and relevance because we have the trust of our holders and other investors. We are moving to a place where our strength will be also on a base of technology.
I think this is a good fundamental, and we are working towards it. Ambitious? Hell yeah, but if someone can pull this out, it will be us.
People are confused about which token to invest in, as there are 3 different tokens in the Shiba Token ecosystem. Why don't you create a single token (SHIB)?
$Shib, $Leash ,$Bone In your opinion, Which of these three tokens should I have first?? And also what tokens are good to hold long term??
If you are interested on starting in investments and want to have like millions of tokens for a few bucks, start with SHIB of course. SHIB will be always at the center of the SHIBA ecosystem, and it's usability is already increasing, with ways buy stuff with it! Staking SHIB will provide you with other tokens too.
LEASH has been branded like a token for "real shiba fans". It will provide exclusivity for certain products we will be launching, and we plan to extend this feature longer. It is still an idea in development, but so far I think is pretty interesting and the best thing, i think we can take it in many creative ways.
BONE, as i mentioned, is there in case you want to be part of the DoggyDao decisions. There will be a requirement for different actions in DoggyDao, but we are still working on the details. This is BIG for us. And we hope is big too for the SHIBArmy.
I would say: If you want to invest/speculate/hold, go for SHIB. I think is perfect for that. Go for LEASH if your investment plan is around our NFTs by now. Accumulate BONE if you are really looking into participation, or as a more long term investment (since it is designed to stop emiting in a few years)
When you buy one of these tokens you are trusting on the utility of these tokens too. In the end it is a matter of trust. Do you think there is a market for a decentralized system as we envision it? If you think so, all three will be valuable for you, for different reasons.
Revenue is an important aspect for all projects to survive and maintain the project. How have you been able to build a complete project and what is the way to generate profit? What is the income model of this project?
Well.. we get funds in BONE tokens generated. Some are directed to operations. This is described in our "woofpaper", available in our website, shibatoken(dot)com
As how we built such a thing? With our own money of course! Shytoshi himself spent lots on setting up and starting Shibaswap. And a network of friends and collaborators and believers in the project too!
Currently most investors only care about profits at the moment but ignore the long-term benefits. So can you give them some reasons why they should buy and hold your token in the long term?
The best reason is, again, if you think our vision of a decentralized financial ecosystem makes sense! The long term benefits would be ovbious for you. The moment that happened at the start of this year, with all these profits, have passed, and a new one will surely come, but no one knows when.
Partnership is always an important factor for every project. So who is your partner? What are the benefits you get from those relationships?
Well, we have many, many offers for partnerships, but so far we have not been able to deal with them in a 99%. Shytoshi presented a new internal structure a few weeks ago and we are finalizing with some of these arrangements. So we will take care of them soon enough I hope!
I really hope we have this side operative soon. I am positive for listening to partnerships, but attending them with profesionalism requires people behind these things.
What is the most ambitious goal of your project? What is the ultimate vision that Your project is trying to achieve within the cryptocurrencies market? I would appreciate it if you could share with us any Upcoming Updates?
SHIBANET for sure. A system where SHIBARIUM (our blockchain), Shiba and a future stablecoin will combine to allow people to use SHIB in their everyday's life. IN A DECENTRALIZED WAY.
NFT is getting more popular now a days. It looks NFT has bright future. So do you guies have any plan to include NFT to your project?
For now, the release of SHIBOSHIS is being prepared. This will be our first open invitation to crypto collectors and NFT traders, and interestingly, offers you an interesting bonus: You can rename your NFT if you burn SHIB!
We have more ambitious plans for NFT but for now SHIBOSHIS is our play! Expect more news soon.
Many crypto projects only aim for personal gain. After a big profit, the project was abandoned just like that…!!!
How do you guarantee & ensure to investors, that your project is not just for your personal income?
How will your Project survive in this competitive crypto market space?
We are not driven by pure greed. We have no "developer bags", since all SHIB were launched to the markets. No devs kept for him/herself. But, we all hold SHIB too that we bought back then in Uniswap, as everyone else, and we want it to moon to be millionaires. Just as all holders!
As How do you guarantee & ensure to investors, that your project is not just for your personal income?
We can only guarantee that if we renounce to our anonymity, so i don't think that will happen. But plenty of opportunies have happened to do a "rugpull" (which is not really possible since, we dont have "dev bags") and not a single one has yet happened. And this project has more than one year by now.
How it will survive? By playing our cards well. We have a plan, and we will follow it.
Is there an opportunity to visualize in a pie chart or graph on Shibaswap how much has been burned. This might help with everybody constantly saying we need a burn??
Not that i know of. That would be pretty good to have!
Can you tell us if the partners you are working with will also help the development of the NFT + GameFi ecosystem?
Not yet. I am not very well informed in that matters, but when the time comes, for sure i will publish it on my twitter!
One question on the NFT gaming: Will the metaverse created be in a 3D space VR capable? Will it allow for mutiple NFT's from other spaces to enter or exclusive to Shiboshis as a playing field? – Will there be locations such as hubs / gathering groups and/or Private meeting spots or event hosting on a large scale?
That is a very complex question and if you are asking about the actual implementation of the game mentioned by Shytoshi, I sorry but there is nothing i can reveal here. For knowing more we need to wait for a reveal from Shytoshi.
Why the prices of $SHIB moving in snails 🐌 pace, we have had so many announcements and many developments recently, but still no price improvements. Your comments please?
Ooof i am not a financial analyst so this question is really hard to me, since we can not control the markets. But no matter how it stays there, I think we will have proper spotlight, and an improved perception, of a higher value for $SHIB, when we make progress in our plans for tech and marketing. All we can do for now, is to make SHIB and the ecosystem better and more capable and interesting, and make sure people knows about that!
Is a marketcap of 1 B realsistic for Leash til the end of the year? @shibinformer
I am no financial analyst so i can not say. Our new $LEASH utility has to prove its value in the marketplace. That will be an important point to test it's price potential.
Will we ever be able to know who is Ryoshi?
Doubtful. Ryoshi left already.
Which do you think is more important:
Community
Investors
Token Price
If all of the above is important to you, which should come first?
Hmmm. This is a personal opinion only, Ok. But i think #1. Then #3, then #2. But Sometimes a single person is both in #1 and #2! I could say that it depends on you and it changes in time. Lets say you are a community member, but your SHIB bag just reached $1Million. Would you cash out! Probably price will be first for you on that moment. Being that said, it is healthy to take profits from time to time. Means you are putting attention on what is going on in the markets.
*Not financial advice
@shibmilkshake @shibinformer I'm following the Shiba world since the begin of the year and i'm an active part of it as well – shilling it – fighting the FUD and finding new opportunities how Shiba can be more succesful.
At this point I want really to thank you from the bottom of my heart – I know how exhausting it can be to handle a community and I want to tell you – that you're doing a great Job✊🏻 Keep up thr good work and ALLHAIL SHIBA
Thank you for these kind words! 💙
If shibarium launching, will be shibaswap change blockchain erc20 to shibarium
To be honest, i don't know. Would that makes sense? I think it will make sense to support both at least for a time period. The thing is, I think ETH will be here for a looooong time.
Any plans to delete the "Doge Killer" name from Leash? @shibinformer
Nope. It a discussion that comes from time to time, but we have not renounced the name yet. I think that will happen, eventually. Being that said, we don't hate DOGE or their community or anything like this.
Are you related to Elon Musk??
No, that would be impossible. I am a dog with a hat, he is a human.
Are there any studies on bone exchange listings? @shibinformer
So far we only have a few CEXs dealing BONE, and we know of a couple more interested. Is not something in our *immediate* agenda, but having LEASH and BONE listed in other exchanges is a permanent interest of the team.
Many people are waiting for $0.001/$0.01/$0.1 prices as their milestones. What do you think is the future of $SHIB token once it reaches theses numbers in future?
Another hard question. A simple answer would be NEVER 0.1!!! But, since we have this space, lets do some futurology.
I dont see SHIB reaching those crazy values, in our current economy. But in the future (where SHIB will still exists of course! 😎 ), the world will be completely based on crypto transactions. Then, crypto market caps will be on a different scale, and THEN, we can start talking about the possible SHIB price again.
What are the new token listings queued up in ShibaSwap??
We have like a dozen waiting in the line to be reviewed
What are the new token listings queued up in ShibaSwap??
We have like a dozen waiting in the line to be reviewed
What are the plans for future well beyond after shib has taken off?
No idea! The team has plans, but the SHIBArmy can have their own too. We hope, and encourage, that other people develops around the Shiba ecosystem. So planning now, with so many possibilities in the future, would be a futile exercise.
As cryptocurrency adoption have tremendously improved in recent years, what do you think about SHIB as a game changer in beating the marketplace by light-years?
We hope! We have the opportunity, resources, and a supportive community behind. I think we can do it!
And i think that is all!
Bye StealthEX community!
---
Always welcome to swap SHIB coin on StealthEX
How To Buy Shiba Inu Coin?
Just go to StealthEX and follow these easy steps:
Press the "Start exchange" button.
Provide the recipient address to which the coins will be transferred.
Move your cryptocurrency for the exchange.
Receive your SHIB crypto!
If you have remaining questions about the StealthEX exchange service you can go to our FAQ section and find all the necessary information there.
Follow us on Medium, Twitter, Telegram, YouTube and Reddit to get StealthEX.io updates and the latest news about the crypto world.
We are always ready to give you support if you have any issues with exchanging coins. Our team does our best to protect all members and answer their questions. For all requests message us via support@stealthex.io.
You are more than welcome to visit StealthEX exchange and see how fast and convenient it is.
AMA
cryptocurrency
SHIB
Shiba Inu
StealthEX
Recent Articles on Cryptocurrency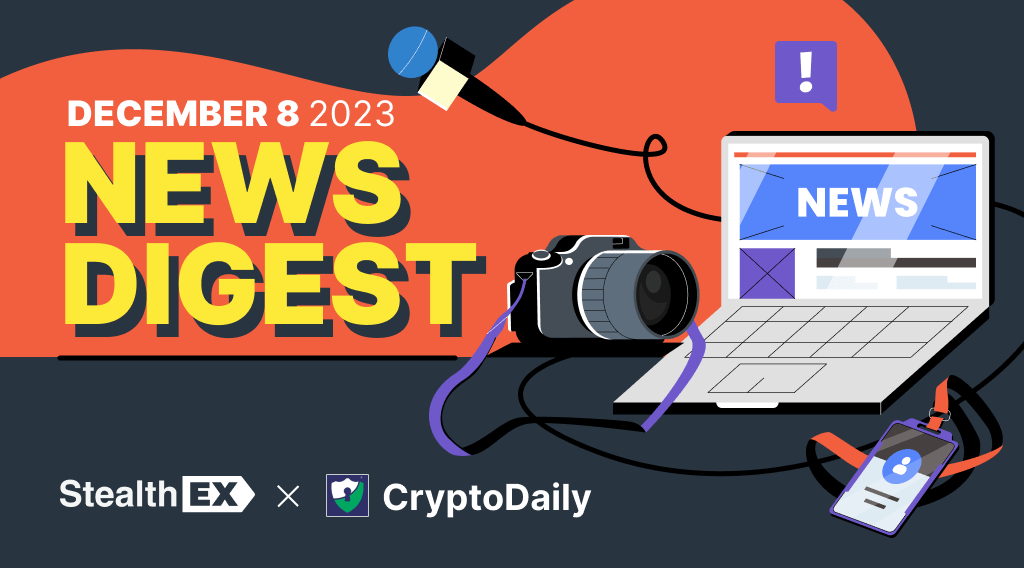 December 8, 2023
Crypto World
StealthEX & CryptoDaily: Weekly Crypto Insights
Explore key cryptocurrency developments and trends in StealthEX's insightful weekly roundup, in partnership with CryptoDaily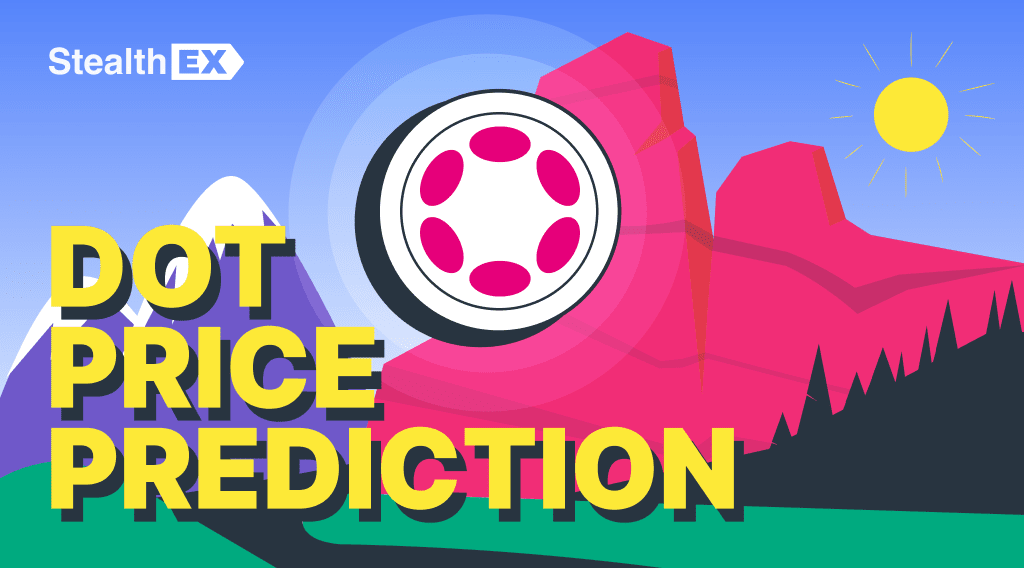 November 29, 2023
Price Prediction
Polkadot (DOT) Price Prediction: Will DOT Coin Reach $1000?
According to the long-term Polkadot price prediction by the end of 2030, the DOT price may rise to $195