Shiba Inu (SHIB) Targets Unprecedented Peaks, While Dogecoin (DOGE) Claws Its Way Towards 10 Cents
November 15, 2023
Price Prediction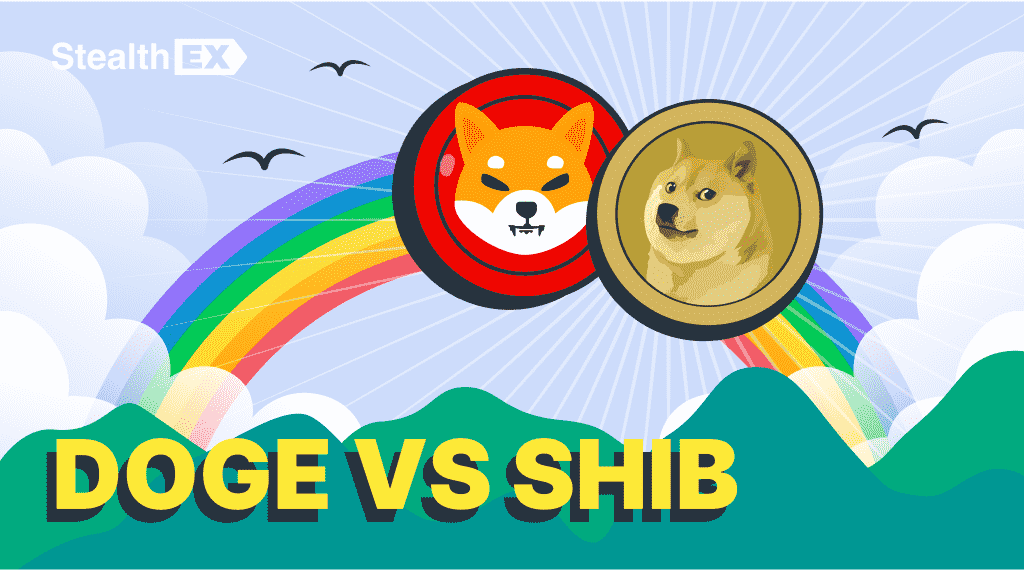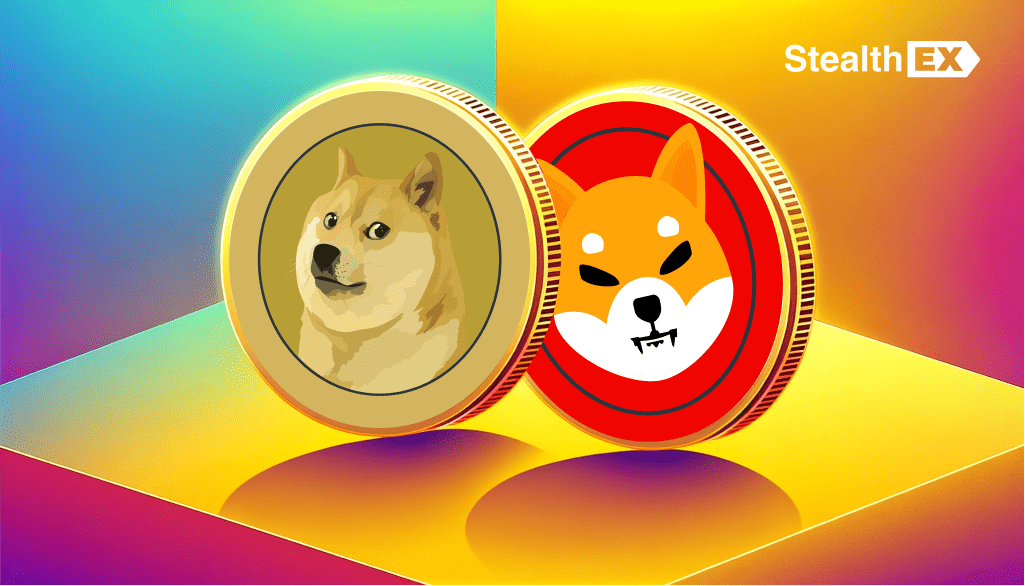 Open interest in cryptocurrencies has soared to a staggering $35 billion, according to data from CoinGlass. This shows a heightened appetite for leveraged bets, hoping to cash in on soaring prices. However, there's been a sharp drop after a period of intense speculation, leading to the liquidation of nearly 90% of bullish bets, totaling over $300 million. Such volatility underscores the unpredictable nature of the crypto market, where fortunes can be made and lost overnight. Against this backdrop, investors and speculators are paying attention to Shiba Inu (SHIB) and Dogecoin (DOGE).
Shiba Inu (SHIB) Fundamental Analysis
According to IntoTheBlock data, Shiba Inu (SHIB) has seen an astounding 1,275% surge in netflows dominated by large holder inflows. This sharp increase suggests a significant accumulation by "whales," an indication of strong market confidence in SHIB.
Further fueling the fervor around Shiba Inu is the project lead's hints at potential partnerships and developments, which have set the community abuzz with speculation. Additionally, Shibarium, the underlying technology of Shiba Inu, is nearing a significant milestone with a surge in transactions. These fundamental strengths might play a crucial role in the future performance of SHIB. For a deeper dive into the SHIB price prediction, explore this detailed analysis.
Shiba Inu (SHIB) Technical Analysis
The technical indicators for Shiba Inu (SHIB) reveal that the Relative Strength Index (RSI) is at 56.26, which is a neutral position, suggesting that the market is neither overbought nor oversold.
In terms of moving averages, the 10-day Simple Moving Average (SMA) is at 0.00000853, and the 100-day SMA is slightly higher at 0.00000877. This close proximity between the two averages suggests a relatively stable short-term trend. However, the fact that the 100-day SMA is higher than the 10-day SMA could hint at a potential upward trend in the longer term.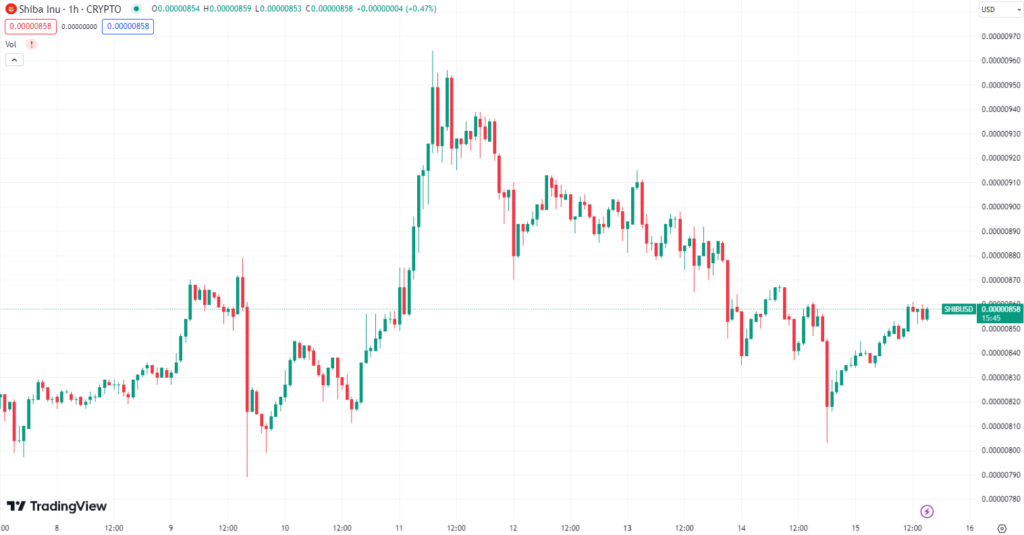 Shiba Inu (SHIB) Price Forecast
Given these technical indicators, the SHIB near-term price movement is likely to be influenced by its ability to sustain above the pivot point of $0.00000881. In this case, it could test the immediate resistance at $0.00000974. A strong bullish market sentiment could even push it towards the next resistance levels at $0.00000974 and $0.00001231.
However, if the SHIB price falls below the pivot point, it could find support at $0.00000799 or even lower at $0.00000706. A significant bearish shift in the market could see SHIB testing the stronger support level at $0.00000531.
Investors and traders should keep a close eye on these technical indicators, as they can offer valuable insights into potential price movements. As always, it's important to consider these analyses in the context of the broader market trends and news specific to Shiba Inu and the cryptocurrency market in general.
Dogecoin (DOGE) Fundamental Analysis
Dogecoin (DOGE) faces a contrasting reality. The number of DOGE wallets holding over $1 million has plummeted by 40% this year, reflecting a declining interest among major investors. Despite a recent surge, the DOGE value remains far below its previous highs, fueling concerns about its long-term sustainability. This trend could indicate a cooling off in the meme coin craze, which has been driven more by fun than by fundamental investment strategies. For an in-depth Dogecoin (DOGE) price prediction, this comprehensive overview offers valuable insights.
Dogecoin (DOGE) Technical Analysis
For Dogecoin (DOGE), the immediate support and resistance levels are at $0.0485339 and $0.0849447, respectively. In the short term, these levels might serve as short-term floor and ceiling levels for the DOGE price movements.
The 10-day SMA for DOGE stands at $0.0751546, suggesting a bullish trend in the recent past. However, the 200-day SMA is slightly lower at $0.0679345, indicating a need for caution as the long-term trend is not as strong. The RSI at 57.37 is moderately high, suggesting that the coin is neither overbought nor oversold.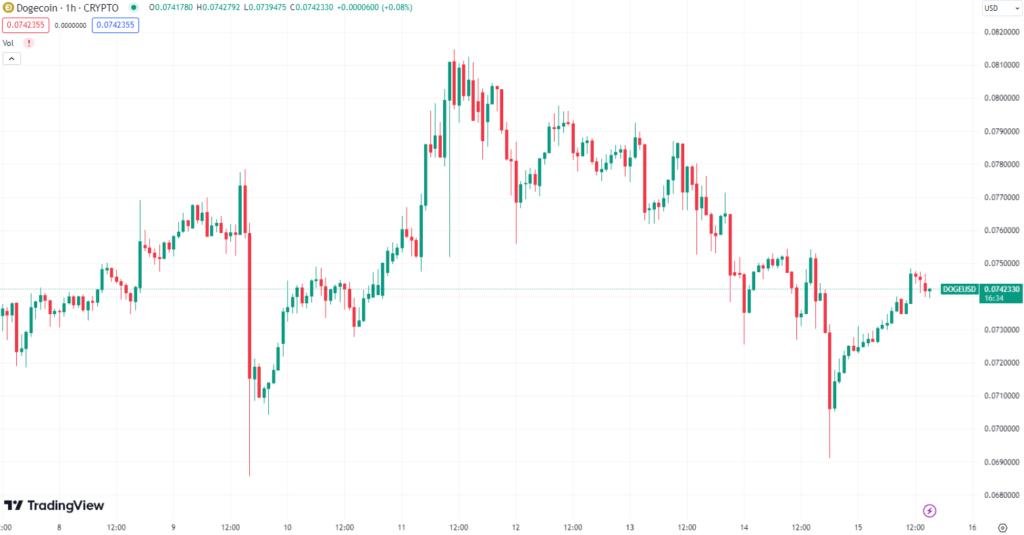 Dogecoin (DOGE) Price Forecast
For DOGE to continue its upward climb, maintaining a price above the 10-day SMA will be essential. Should it succeed, the next resistance at $0.0849447 could be within reach. On the flip side, if the price slips below the 200-day SMA, it could signify a bearish outlook, potentially leading to a test of the immediate support at $0.0485339.
Conclusion
Shiba Inu (SHIB) and Dogecoin (DOGE), each with their unique market dynamics and investor sentiments, exemplify the unpredictable nature of the crypto market. While SHIB shows signs of bullish momentum, DOGE faces a more uncertain path. With the market constantly evolving, investors need to remain knowledgeable and adaptable, keeping in mind that today's trend can become history tomorrow.
---
Follow us on Medium, Twitter, Telegram, YouTube, and Publish0x to stay updated about the latest news on StealthEX.io and the rest of the crypto world.
This article is not supposed to provide financial advice. Digital assets are risky. Be sure to do your own research and consult your financial advisor before investing.
DOGE
Dogecoin
price analysis
SHIB
Shiba Inu
Recent Articles on Cryptocurrency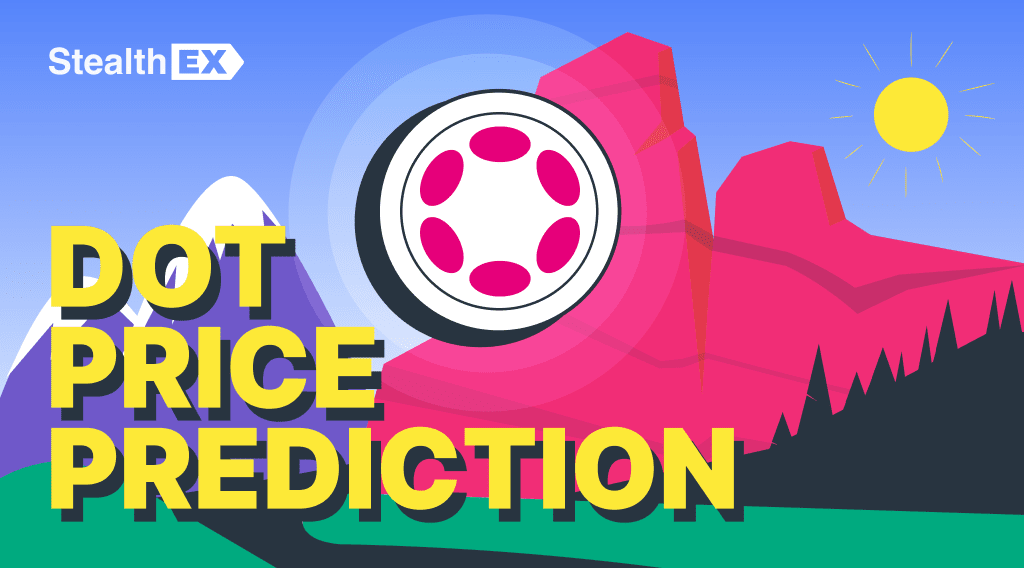 November 29, 2023
Price Prediction
Polkadot (DOT) Price Prediction: Will DOT Coin Reach $1000?
According to the long-term Polkadot price prediction by the end of 2030, the DOT price may rise to $195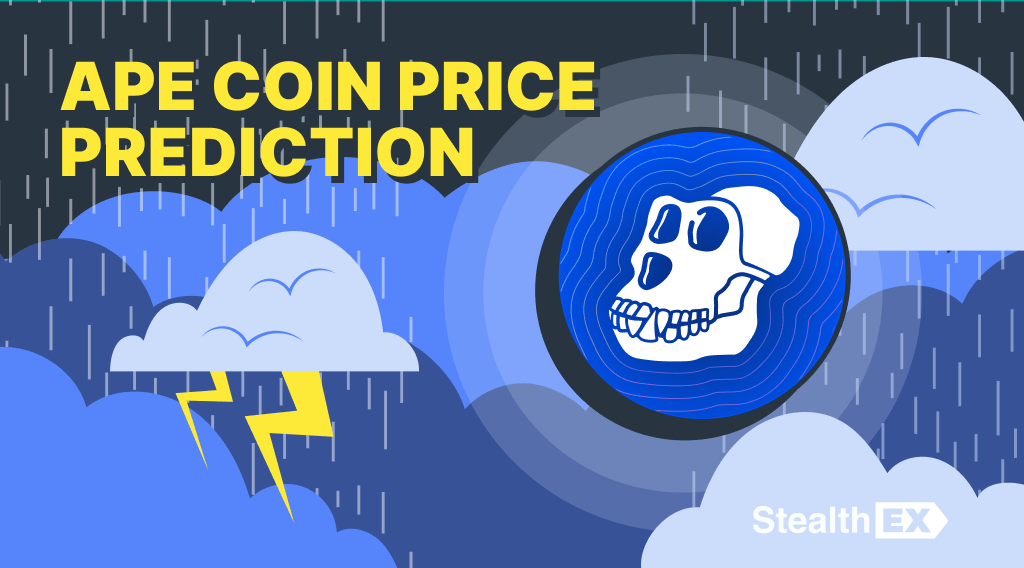 November 29, 2023
Price Prediction
ApeCoin Price Prediction: Is APE Coin a Good Investment?
According to the long-term ApeCoin price prediction by the end of 2030, the APE price may rise to $250