Shiba Inu Coin Price Prediction: Will SHIB Reach $1?
January 12, 2023
Price Prediction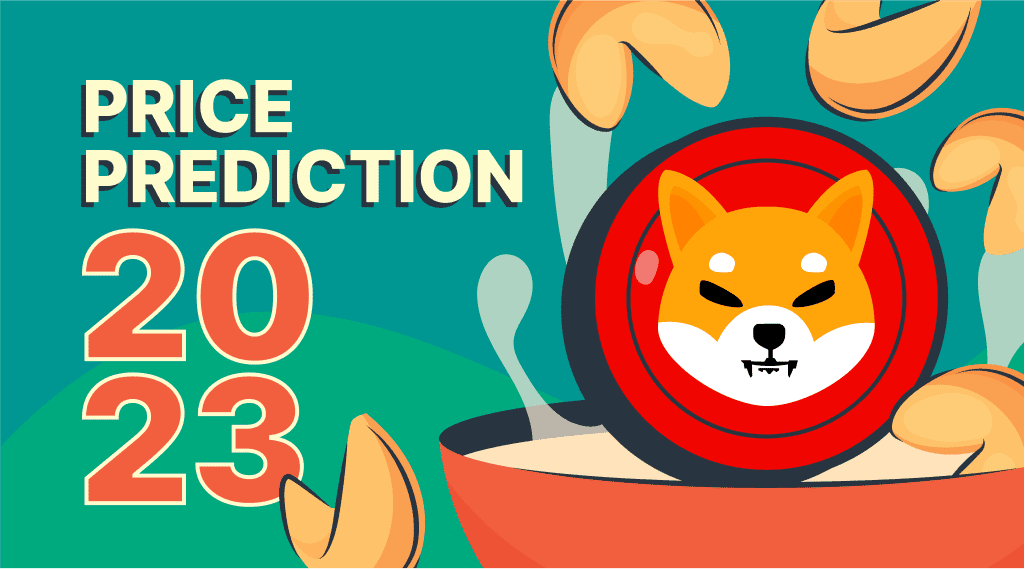 Meme coins remain one of the most popular fields in crypto. They include a number of famous Dogecoin (DOGE) copycats, such as Kishu Inu and Shiba Inu. A Shiba Inu is a breed of dog and is Dogecoin's mascot. Shiba Inu was created in response to the wild popularity of DOGE and is hoping to capitalize on the hype. But what will happen to cryptocurrency in the distant future or even as soon as 2023? Read more about Shiba Inu coin price prediction 2023 in the new StealthEX article.
| | | |
| --- | --- | --- |
| Current SHIB crypto price | SHIB price prediction 2023 | SHIB coin price prediction 2025 |
| $0.000008912 | $0.00001102 | $0.000043 |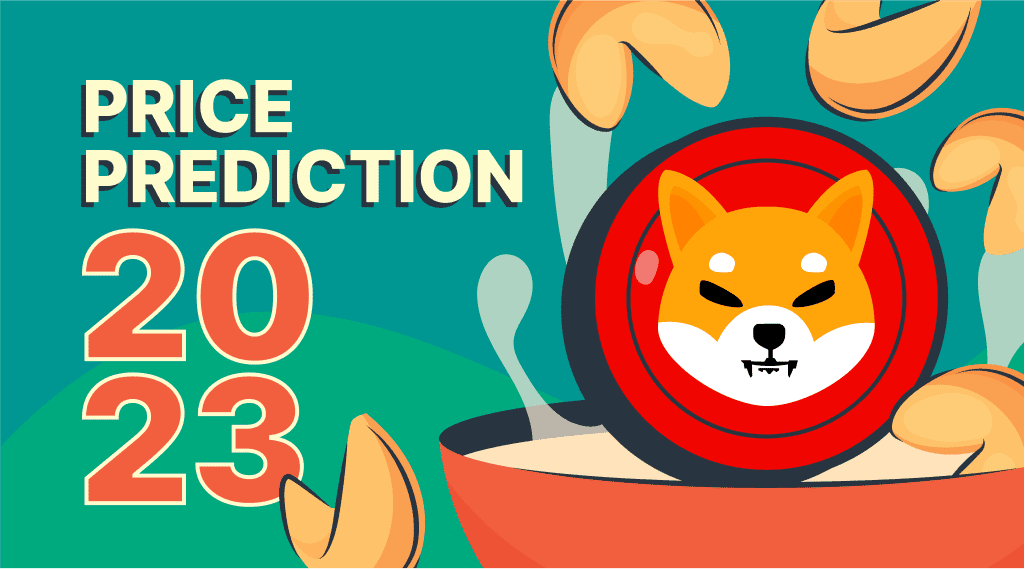 Shiba Inu Coin Price Prediction
TradingBeasts Shiba Inu Price Prediction
TradingBeasts experts provide one of the few monthly 2023 price predictions for the SHIB token. According to their forecast, the SHIB coin will be traded at $0.0000142 (+59%) per coin by the end of December 2023, and they believe it'll be its maximum price. In 2026, its maximum price will amount to $0.000025 (+180%).
PricePrediction SHIB Price Prediction
PricePrediction analytics believe that in terms of price, the SHIB token has something to surprise us with. According to their estimates, SHIB's earning potential is +65% in one year and +653% in four years. According to their estimates, the SHIB token will rise in 2023, and it can be expected to reach $0.00001472 (+65%). The website experts also believe that in 2030, we may see a new price level for SHIB: it will reach $0.00021614 (+2,325%). A newer price prediction for 2032 shows that the token may go as high as $0.00048301 (+5,319%).
Talegaon Shiba Inu Coin Price Prediction
Telegaon paints an optimistic picture for the meme token. For instance, the website's experts believe that in 2023, the maximum SHIB crypto price can each $0.00004836 per coin (+442%), while in 2030, it may reach a higher price level with a maximum of $0.00112 (+12,467%). According to their predictions, the maximum price for SHIB crypto in 2040 may reach $4.15 (+46,566,327%).
When it comes to long-term predictions, most crypto analytics look at the cryptocurrencies positively. However, making a long-term prediction for Shiba Inu is nearly impossible. Predicting what will happen in the next 7 years is more difficult since we don't even know whether cryptos will be in existence by then. Nonetheless, some experts, for instance, the above-mentioned Telegaon, believe that in 2050, the crypto market may expect a maximum price of $9.61 (+107,832,036%) per SHIB coin, which is one of the most optimistic forecasts on the crypto market.
SHIB Coin Price Chart
| | |
| --- | --- |
| Current Price | $0.000008912 |
| Market Cap | $4,915,443,818 |
| Volume (24h) | $324,790,492 |
| Market Rank | #16 |
| Circulating Supply | 549,063,278,876,302 SHIB |
| Total Supply | 589,735,030,408,323 SHIB |
| 7 Day High / Low | $0.000009593 / $0.000008207 |
| All-Time High | $0.00008845 Oct 28, 2021 |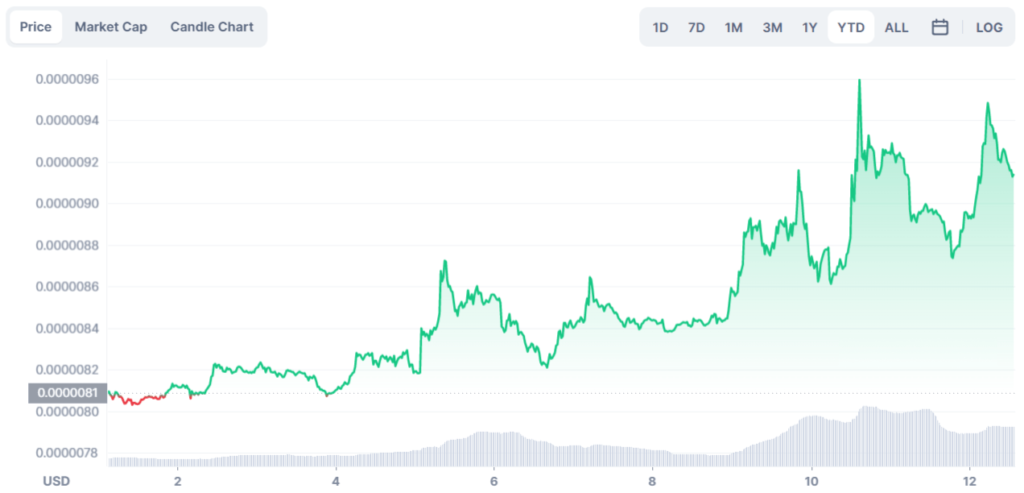 Source: CoinMarketCap, 12 January 2023
SHIB Coin Price Technical Analysis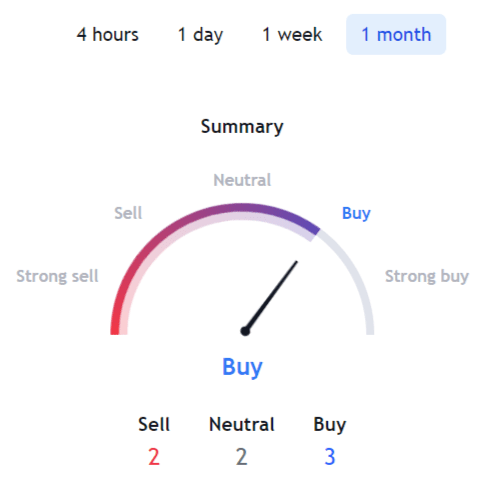 Source: Tradingview, Data was taken on January 12, 2023.
Keep reading StealthEX's article to learn more about SHIB coin.
What Is Shiba Inu Crypto?
Shiba Inu (SHIB) is a cryptocurrency meme token launched in August 2020 by an anonymous crypto enthusiast under the name Ryoshi. Like Dogecoin (DOGE), it's based on the Doge meme, which features a Shiba Inu dog.
The token's white paper or, as the SHIB team calls it, woofpaper, describes it as a community-based cryptocurrency project. This essentially means that the decentralized Shiba Inu community is fully in charge of the cryptocurrency and its development. Even though Shiba Inu's white paper frames it as a revolutionary idea, it's a common thing among blockchain projects.
The first big moment in Shiba Inu's history came in May 2021 when its founder sent half the supply to Ethereum co-founder Vitalik Buterin. Buterin then ended up donating 10% of the tokens and burning the other 90%. As a consequence, Shiba Inu currently has a circulating supply of about 549 trillion tokens.
Later on, Shiba Inu's predecessor DOGE coin has received a lot of attention from the popular media celebrity and entrepreneur Elon Musk, who has tweeted numerous times about DOGE and a Shiba Inu pup, thus pumping the associated coins' prices – both for DOGE and for SHIB. The success of Shiba Inu was huge which resulted in more knockoffs in the crypto market such as Elon's rabbit, Baby Mon Floki, et cetera.
ShibaSwap, Shibarium and SHIB Ecosystem
Shiba Inu is used to power the decentralized exchange (DEX) called ShibaSwap. Users can stake their holdings, provide liquidity and swap SHIB with other tokens on the exchange. However, ShibaSwap has not gained much popularity due to its novelty and is less secure than competitors. While it does not offer a ton of new features to the DeFi space, it still adds to the value of SHIB.
SHIB is also used as a form of payment. SHIB can be sent to anyone else on the chain for a small fee. This is used by retailers as some accept SHIB as a form of payment. While not a lot of retailers currently accept SHIB as a form of payment, the list may get larger as the token becomes more popular.
To add value to the project, Shiba Inu does have some interesting things in the works that could drive greater utility, such as a Layer2 scaling solution known as Shibarium, as well as a non-fungible token-powered metaverse. Developers believe that Shibarium will be the next big thing in the ecosystem. As Shiba Inu is an Ethereum token, it means that interacting with it can be a bit expensive. Therefore, Shibarium will be a blockchain that will play an important role in Shiba Inu's growth. It will help the network grow by lowering transaction costs and boosting its speeds.
The platform also supports the Shiba Inu Incubator, facilitating a large group of creative digital artists who bring forth an experience of what feels like a decentralized movement. The NFT project gives support to artists in the creation, exhibition, promotion and auction of their artworks, besides providing them other streams of income.
Shiba Inu News
The most recent Shiba Inu news is that the developers has been making progress with Shibarium. Additionally, in the beginning of this year, SHIB developers teased its Twitter subscribers with a prospective partnership with Bugatti.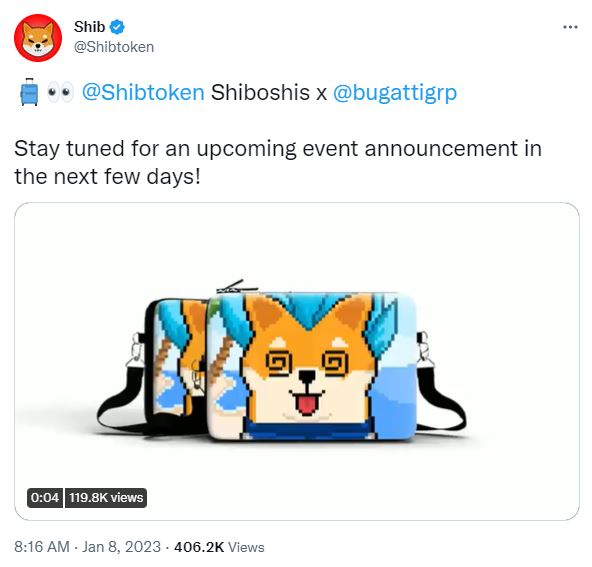 Furthermore, the Bugatti Group has also recently hopped on to the recent craze surrounding the launch of its own collection of non-fungible tokens or NFTs. As part of the announcement, they introduced the Bugatti Group Genesis NFT Collection. The owners of this NFT collection receive exclusive benefits such as exclusive social media channels along with discounts for future drops and purchases.
Furthermore, Shiba Inu has seen increased interest from whales, with a $28.7 million transaction this month. Given the fact that a significant percentage of SHIB, like most cryptos, is held by a relatively small number of individuals, such actions can move the price of a given token in a big way.
Will SHIB Reach 1 Cent?
It must be noted that a sense of community is crucial to the growth of SHIB. Whether it is their demand to get it listed on Robinhood or asking McDonald's to accept it as a mode of payment, the community has always rallied around the growth of SHIB. It has also become a home to a huge community of NFT artists who focus on the Shiba Inu breed of dogs in their artworks.
Nonetheless, the future of meme tokens is still uncertain. The year 2022 has not been a good year not just for Shiba Inu but for the entire crypto market. Shiba Inu's price is struggling and it has fallen over 70% this year. However, if we look into a more distant future and take into account the rates at which cryptocurrencies rose in general, it is not unrealistic to expect Shiba Inu coin's price to skyrocket.
If we assume 30% growth, SHIB can reach 1 penny in the next 29 years. This growth can occur only if there is an active burn program. Taking into consideration how unpredictable the whole crypto market is, the SHIB token has a chance to surprise us.
Where to Buy SHIB Token?
StealthEX is here to help you buy SHIB crypto. You can do this privately and without the need to sign up for the service. Our crypto collection has more than 600 different coins and you can do wallet-to-wallet transfers instantly and problem-free.
How to Buy Shiba Inu Coin?
Just go to StealthEX and follow these easy steps:
Choose the pair and the amount you want to exchange. For instance, BTC to SHIB.
Press the "Start exchange" button.
Provide the recipient address to transfer your crypto to.
Process the transaction.
Receive your crypto coins.

Follow us on Medium, Twitter, Telegram, YouTube, and Publish0x to stay updated about the latest news on StealthEX.io and the rest of the crypto world.
Don't forget to do your own research before buying any crypto. The views and opinions expressed in this article are solely those of the author.
crypto price prediction
price analysis
SHIB
Shiba Inu
ShibaSwap
Recent Articles on Cryptocurrency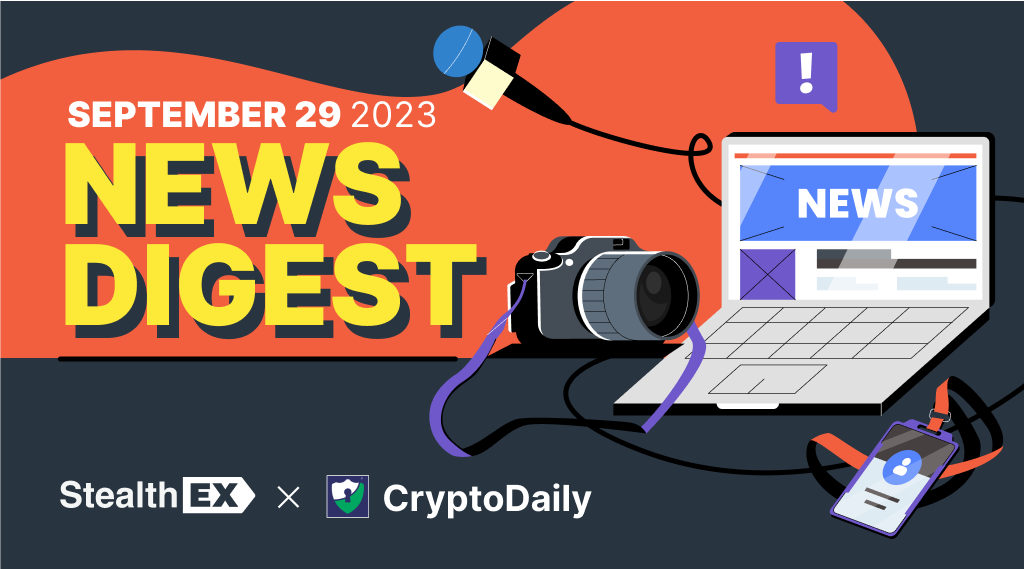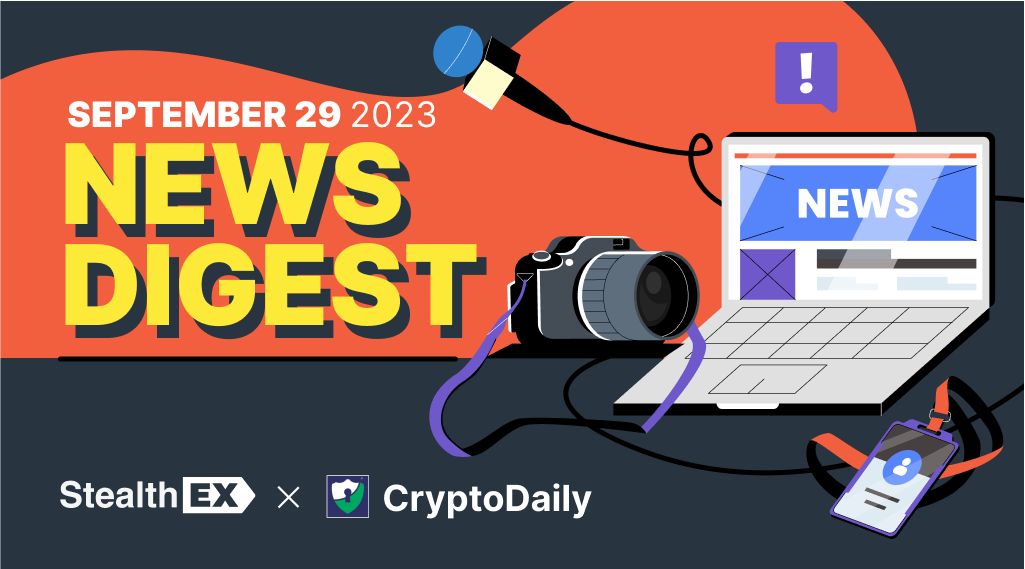 September 29, 2023
Crypto World
MicroStrategy, Coinbase, and MoneyGram Wallet in StealthEX x CryptoDaily Digest
MicroStrategy's new BTC buy, SEC scrutiny on Gensler, MoneyGram wallet, and Marathon Digital's invalid block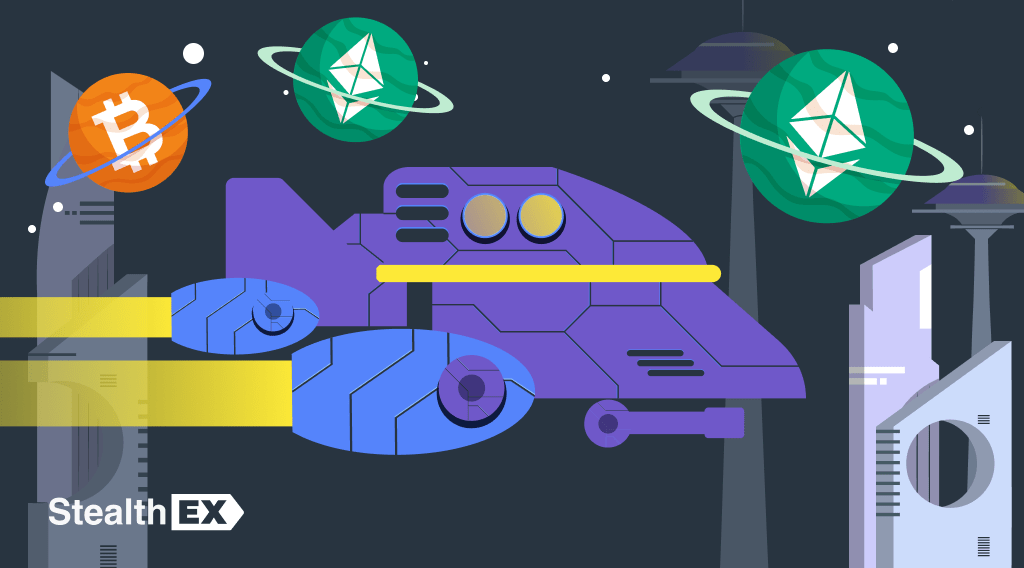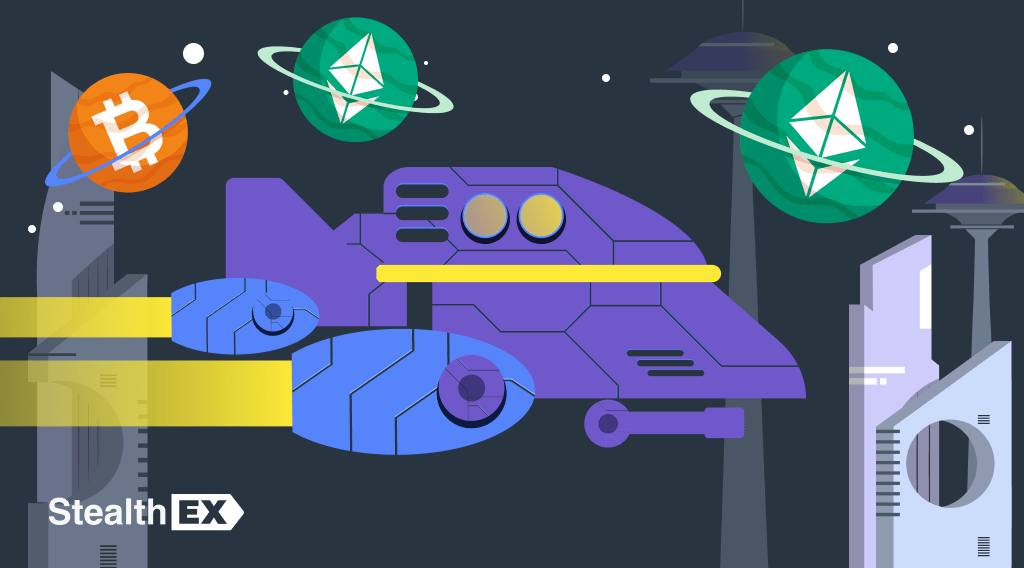 September 28, 2023
Investment
Future of Crypto in the Next 5 Years: Trends, Challenges, and Predictions
Navigating the future of crypto in the next 5 years: what can we expect from the cryptocurrency market in the…