What Is an NFT and How to Create a Non-Fungible Token?
April 1, 2022
Crypto World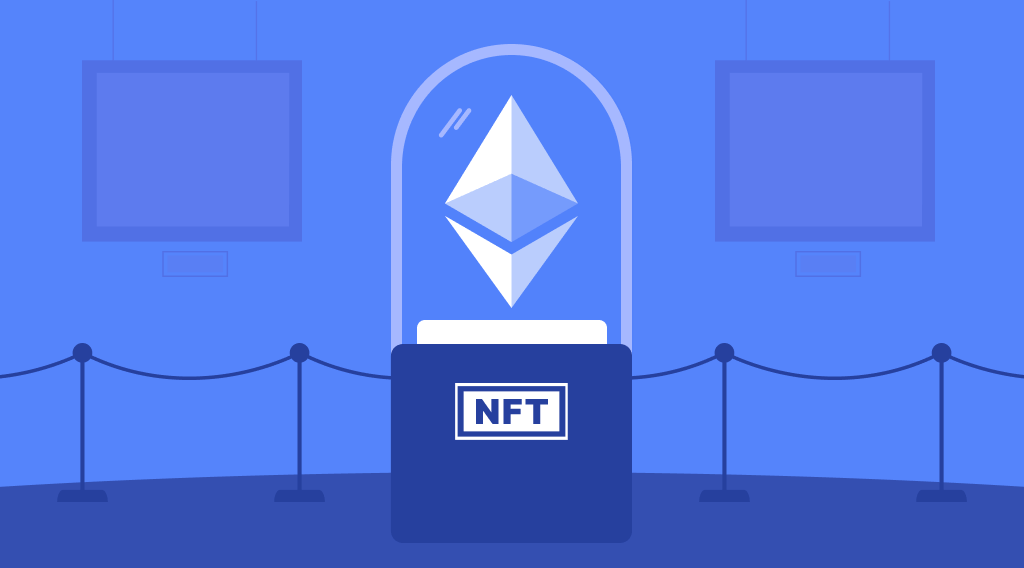 What is an NFT? Non-fungible token (NFT) is called the major trend of 2021, and it's getting more popular in 2022. Understanding the way it works and how to create a non-fungible token is easier than it sounds. Here's how to invest in NFT and where to buy such tokens. Just take a little time to read through and learn everything you need.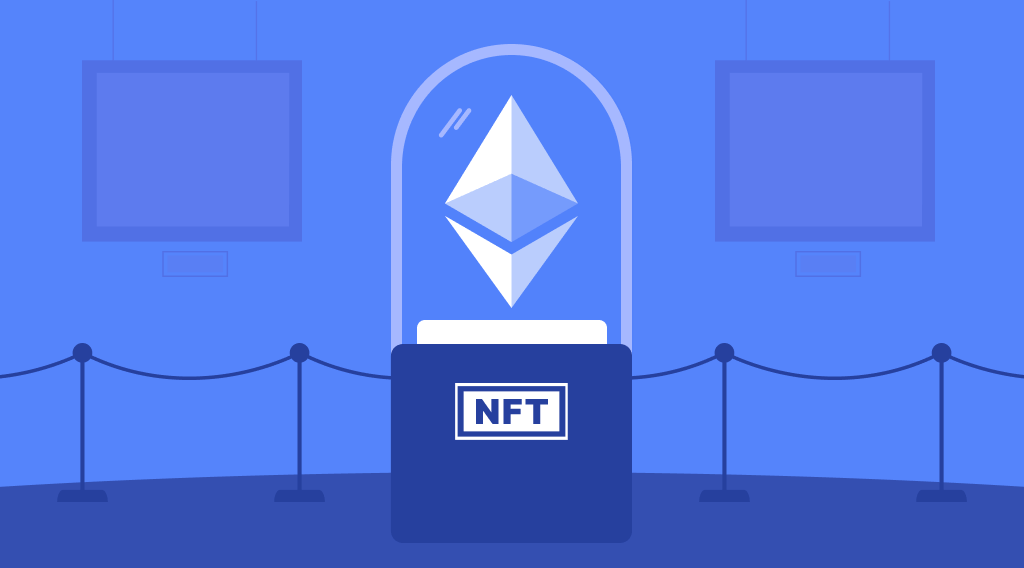 What Does NFT Stand For?
NFT that is decrypted as a non-fungible token is a unit with which a digital cast is created for any unique item. This can be any content claiming to be unique (pictures, photos, videos, music). They're valuable among collectors and art lovers and are bought and sold through auctions.
These tokens are stored in a blockchain, a huge chain of blocks, each containing information. Unlike servers, where data is stored in one place, these blocks reside on multiple devices worldwide.
How Will NFTs Change the World?
Tokenization adds many features to any digital commodity that increases the value of that commodity.
The primary advantage is true ownership and inalienability. Your digital asset is decentralized. It's independent of the system where it resides. This works for in-game items. You buy them, but you own them for as long as the developer allows you. With a non-fungible token, you have a certificate of ownership of that item. The other issue is that its value depends on how good the game is and whether it works now, and that's up to the developer.
Another benefit is liquidity. People won't buy something if they aren't sure of its originality. If you can verify the originality of a digital work of art, it's easier to sell. You can't sell a legendary sword from a game unless the developers have a dedicated marketplace. An NFT saber from a crypto game can be sold in any marketplace. It'll go to your wallet, which connects to the game, and the game will see this sword is now yours.
TOP-3 NFT Industries
NFT in Games
Games with collectibles are the most common NFT area. The first successful project is CryptoKitties. It became so popular that in late 2017, players were overloading the Ethereum blockchain due to high activity.
The point of CryptoKitties is to feed virtual kittens. They can be crossed with each other to produce offspring with unique appearances. The rarer the kitten will be, the more valuable it is. At any time, kittens can be exchanged or sold for ETH.
The peculiarity of the game is that it's blockchain-based. First, each kitten is represented by an ERC-721 token. Second, the algorithm that determines the genetic code of the new kittens is inside a closed-source smart contract. Third, NFT prices are determined by the players, and the developers don't interfere.
Blockchain brings new features to game mechanics previously available only in physical games. For example, the creation of secondary markets that can operate outside of games. Imagine being able to send a virtual machine to another game, to an exhibition, or to auction it off. That's how the NFTs in the F1 racing simulator Delta Time are set up.
A token contains a link to the artwork and the address of the owner and works as proof of ownership.
Tokenized digital art objects have another significant benefit. A smart contract can spell out the terms under which creators will get royalties (a percentage of the sales of his work).
Ownership and exclusivity make physical artworks valuable. In the digital world, NFTs can provide value. Many artists have begun to experiment with technology. Open Sea, Nifty Gateway, SuperRare, and Rare Art Labs have developed platforms for posting and finding such artworks.
Music NFTs are certificates of ownership of unique audio or musical work that can be bought or sold.
For example, a world-famous artist, Trey Songz, introduced an exclusive NFT mystery box with new unreleased songs and unique tracks created by the author.
The increasing popularity of NFTs allows users to buy concert tickets. Their advantage is that you are protected from fraudsters and will never lose it.
How to Make a Non-Fungible Token?
Since marketplaces are easy-to-use, the process of how to create an NFT art takes just a few minutes.
It starts with a registration on the platform with authorization through a wallet. Next, find the "Create" button on the main page, upload your digital objects, and add their description. Such platforms allow users to create both individual NFTs and collections of them.
Where to Buy NFT?
Choosing an NFT Marketplace
The first thing is to pick an NFT marketplace. The most popular platforms where to buy NFT are:
OpenSea. There are thousands of different NFTs: from paintings to virtual land and domain names. There is an auction feature and full integration into the crypto structure.
Rarible uses a native RARI token. Artists can create and sell their work here. Unlike OpenSea, on Rarible, you can issue NFTs on your own smart contracts. This platform interacts with artists and promotes their work.
NiftyGateway is a marketplace with handy functionality for buying and selling NFTs. Users can buy tokens using fiat currency), and sellers can withdraw proceeds to their credit or debit cards. Unlike OpenSea and Rarible, NiftyGateway exclusively trades crypto-art NFTs.
Creating a Marketplace Account
By creating a marketplace account, you'll be able to make transactions with NFT. In this case, you only need to connect your wallet to the platform. It'll be your account in the marketplace. On the main page of the marketplace, click on the wallet icon and select a suitable option.
Registering a Cryptocurrency Wallet
Get a cryptocurrency wallet to store and manage your NFTs. Besides, a wallet is also needed to mint new non-fungible tokens on platforms such as Opensea.
Usually, Chrome extensions wallets like Metamask are used, but obviously there are more options – just check the info on NFT support carefully and pay attention to which blockchain is supported.
How to Buy NFT?
The last stage is picking a token and buying it. The only obstacle here is selecting a cryptocurrency for your purchase. To ease this process, choose Ethereum, a reliable asset whose quality is proven by investors.
The safest way to buy ETH is the StealthEX crypto exchange. Offering over 400 cryptocurrencies, it allows you to purchase tokens in minutes with no hidden fees.
Get Ethereum by following these 5 steps:
Go to StealthEX website. It will automatically guide you to the «Exchange» crypto» window.
Enter your crypto wallet address.
Send the deposit to the address generated by StealthEX.
Once deposit will be received, you will get your exchanged funds to the address provided in Step 3.
You can also buy ETH with your debit or credit card. To do so, you need to open the «Buy» crypto window instead of «Exchange» crypto in Step 1.

Follow us on Medium, Twitter, Telegram, YouTube, and Reddit to get StealthEX.io updates and the latest news about the crypto world. For all requests message us via support@stealthex.io.
The views and opinions expressed here are solely those of the author. Every investment and trading move involves risk. You should conduct your own research when making a decision.
You are more than welcome to visit StealthEX exchange and see how fast and convenient it is.
cryptocurrency
Ethereum
NFT
NFT marketplace
non fungible token
Recent Articles on Cryptocurrency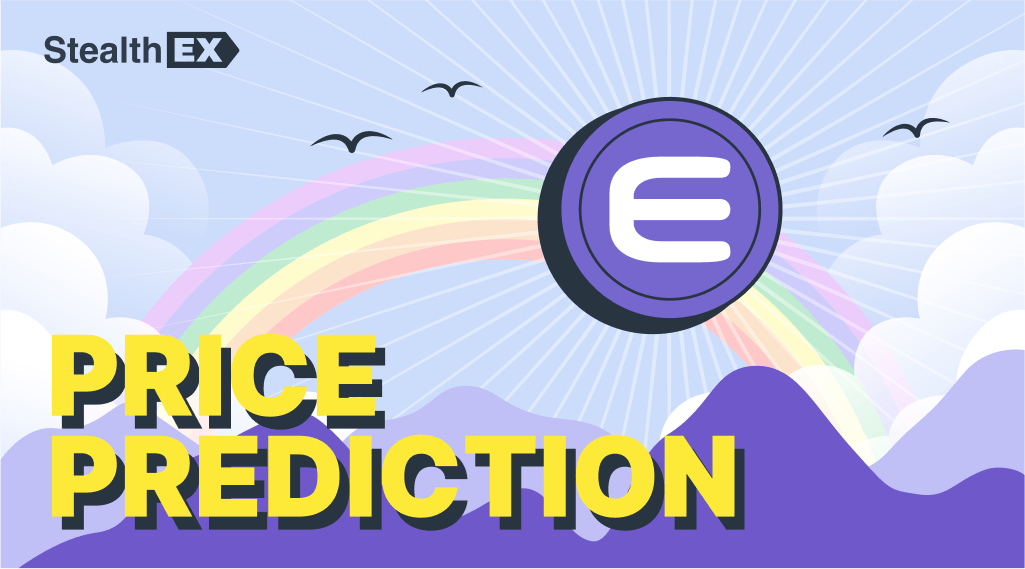 September 27, 2023
Price Prediction
Enjin Coin Price Prediction: How High Will $ENJ Crypto Go?
Based on expert Enjin Coin price prediction, the maximum price of ENJ crypto is predicted to be $75 by 2030.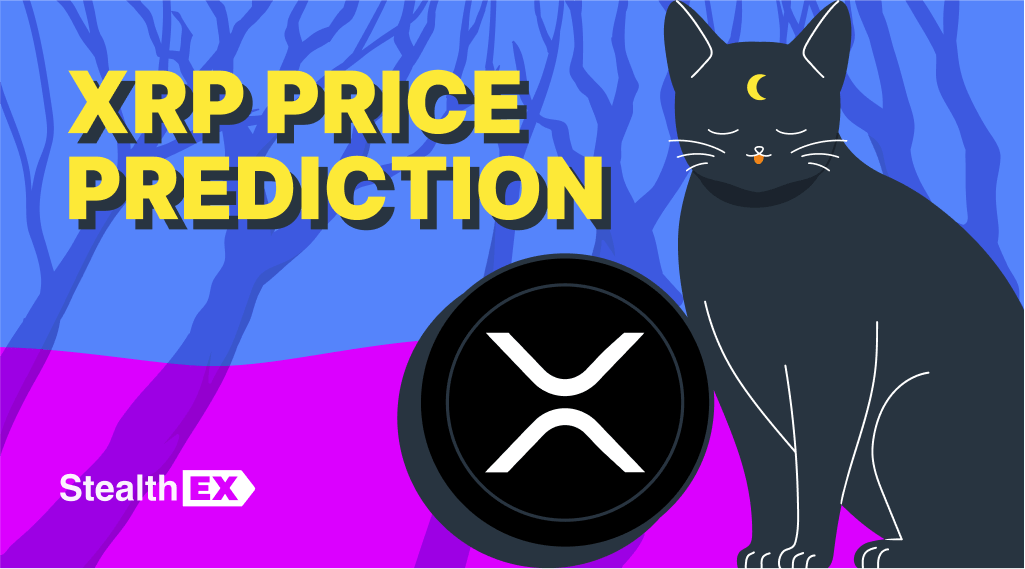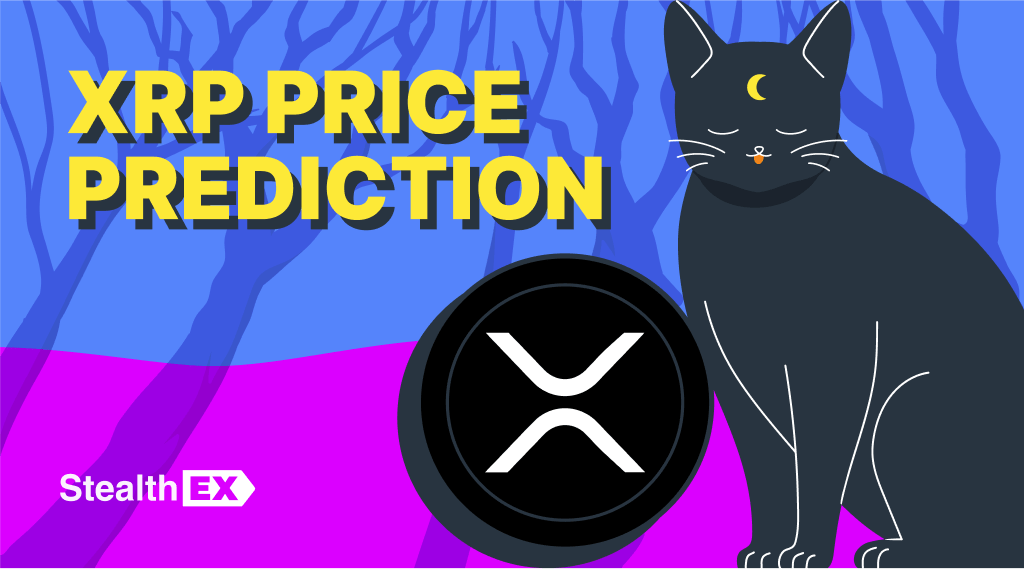 September 26, 2023
Price Prediction
Ripple XRP Price Prediction: How High Can XRP Go?
Based on expert XRP price prediction, the maximum price of XRP coin is predicted to be $12 by 2030.