Top 5 Best NFT Wallets for 2022
July 27, 2022
Wallets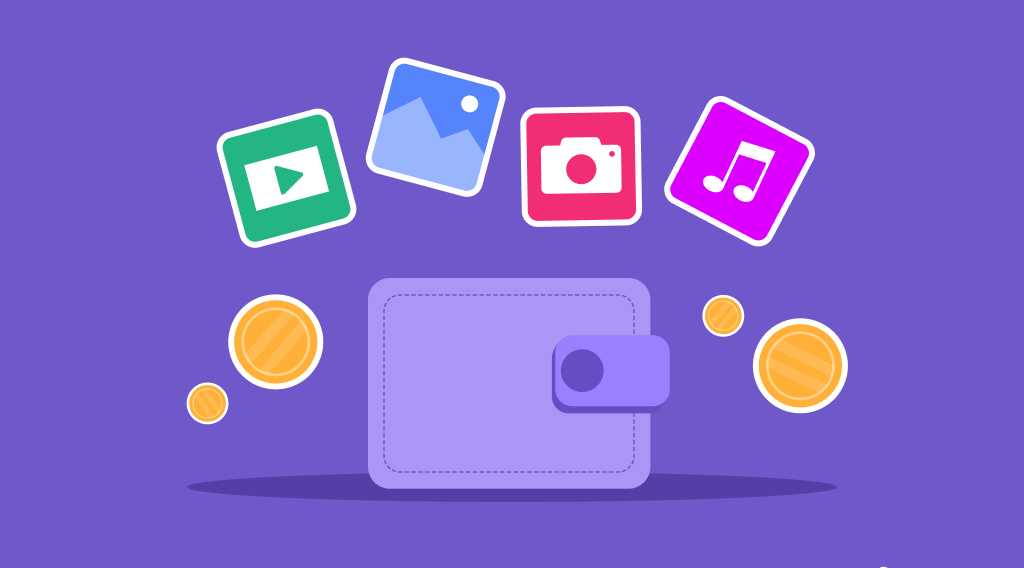 As the world of crypto keeps developing, we hear more and more surprising news that concern NFTs or the Non-Fungible Tokens. After slowly growing in popularity over the past several years, NFTs have become the latest trend. They allow buyers to purchase ownership of digital goods, usually an image, animation, or video, in the form of a unique digital token living on a blockchain. Crypto art has been growing in popularity over the past few years, and there are now a number of digital marketplaces — including Zora, SuperRare, and Nifty Gateway — where collectors can buy and sell digital works. Read more about the best NFT wallets in the new StealthEX article.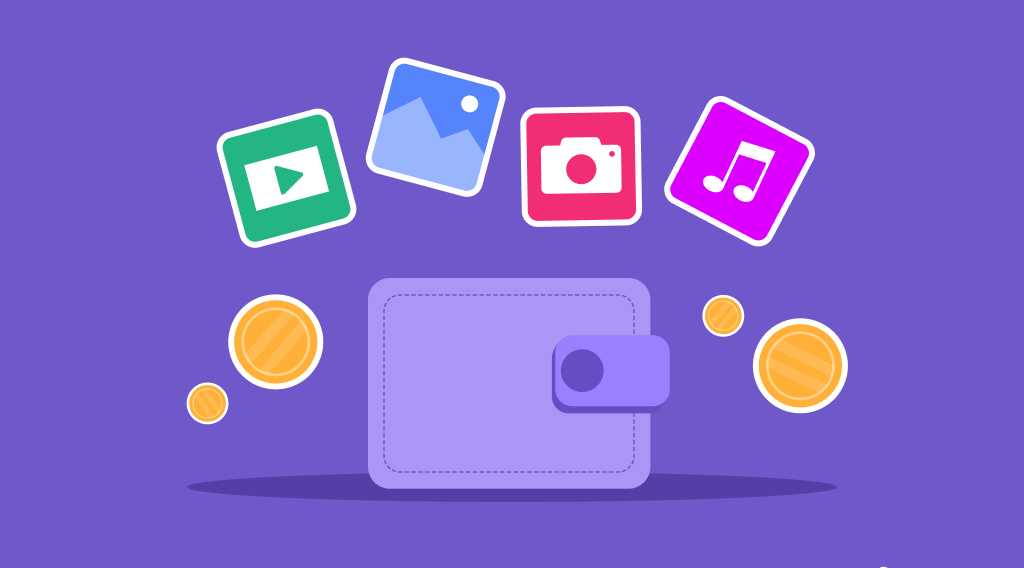 Just recently, Grimes, a popular singer and producer, sold around $6 million worth of digital artworks after putting them up for auction. Some NFTs, for instance, the Nyan Cat gif or Homer Simpson Pepe, become iconic to be sold for thousands of dollars.
NFTs are essentially one-of-a-kind trading cards. If you traded it for a different card, you'd have something completely different, hence 'non-fungible.' NFTs can really be anything digital, but at the moment the hype has been created around digital art. NFTs represent a form of data object that may be discovered on a public blockchain. The blockchain secures the identification and non-transferability of digital stocks.
Despite the fact that the field of NFTs is still in its early stages, it has the potential to revolutionize existing marketplaces for creatives and keepers. On the other hand, a premium NFT wallet is a crucial tool for ensuring participation in the developing NFT arena.
In short, NFTs are designed to give you something that can't be copied: ownership of the work (though the artist can still retain the copyright and reproduction rights, just like with physical artwork). You can buy a Van Gogh print, however, only one collector can own the original painting.
NFT Wallets: What Is the Deal?
So why do we need NFT wallets? Well, these are a crucial part of the investment process, as they allow you to easily store your NFTs in one convenient place. Considering the likely value of an NFT collection, it's important to protect it. NFT wallets allow you to store NFTs or cryptocurrencies in one location, access your collectibles and receive additional assets. NFT wallets have been designed to safely and securely store digital art that you purchase or mint. An NFT wallet doesn't actually hold the assets in a digital copy of a bank account.
As the digital field keeps developing, it's important to remember to carefully choose your digital wallet in order to avoid fraud. Wallets, like other NFT-related goods, come in a variety of styles.
NFT Wallet Features
What is important to remember when choosing the best NFT wallet?
User-friendly: First of all, it should be user-friendly. A solid and understandable interface is one of the most crucial characteristics to search for. Beginners may have a difficult time understanding NFTs and their concepts. Don't fall for a fancy user interface — what you need is simplicity of setup and usage.
Multiple device support: A digital wallet should be able to provide support for multiple devices. Browser extensions, mobile apps, and desktop programs should all be available for the wallet.
Security: Needless to say, a digital wallet should be secure. Multiple verifications are likely the most important feature to look for in wallets. If you do not use two-factor authentication, it is easier to obtain access to your wallet and most digital currencies.
Cross-chain compatibility: Cross-chain interoperability is another important feature. At the moment, Ethereum remains one of the most popular platforms for NFT users. As a result, most wallets support ERC-721 standard-based currencies. At the same time, you'll need a wallet that enables cross-chain transactions if you want to mint, sell, or purchase NFTs on other networks, so make sure your wallet is multi-operational.
User support: Efficient user support is crucial for any wallet user. It can help you in case you need to exchange your assets, if there's a technical glitch or problem, if a token migrates, etc.
Compatibility with the NFT marketplaces: The first thing to consider is whether a particular NFT wallet is compatible with the NFT marketplace you want to engage in. If the wallet is not supported, you won't be able to buy the NFTs you want, so you won't be able to use it.
As you can see, it takes a lot for the digital wallet to become a serious player on the market. Let's take a look at the best wallets for NFTs that match these criteria.
5 Best NFT Wallets
Metamask Wallet
Probably one of the most well-known wallets for NFTs is Metamask. This wallet is largely considered as the industry's most popular Ethereum based wallet and it can be called the number one choice for the majority of crypto enthusiasts. It can store Ethereum network ERC-20 currencies, including ERC-721 tokens, so it can be called an Ethereum wallet for NFTs. Metamask has been developed by ConsenSys Software Inc., a web-based software company that focuses on Ethereum-based tools.
Metamask allows users to securely connect to decentralized apps through either a compatible browser or the built-in mobile browser. Users can explore DApps on Ethereum platforms without having to run a full Ethereum client, node, or any other DApps. Metamask mobile has a web browser built-in for NFT and DeFi apps and can be used as both a browser extension and mobile app to interact with the Ethereum Blockchain, as well as any other Ethereum-compatible networks like Polygon, Arbitrum, and Optimism. The wallet's transactions are recorded on Ethereum blockchain and made public. Because the software is open-source, developers can contribute to the frame's ongoing improvement.
The wallet is also easy to set up. Transactions are synced between web and mobile extensions. The app allows users to swap ETH tokens. The only problem with this wallet is that its popularity has led to many fake Metamask applications, so make sure you download the application from a trusted source.
Trust Wallet
Trust wallet was created by SIX DAYS LLC and Viktor Radchenko, but in 2018 it was taken over by the largest cryptocurrency exchange, Binance. Some sources claim that it is a popular wallet with over 5,000,000 users. However, not all users are NFT owners. The wallet offers an app for both iOS and Android.
Trust wallet allows users to accept and send cryptocurrency payments, buy tokens through partner services, store NFT tokens, and connect to decentralized finance platforms. The main feature of the wallet is its multicurrency support: the software supports 53 blockchains and more than 10 million tokens issued on them. On Trust Wallet, you can find a list of decentralized apps for art markets to provide one-click access to sites like Axie Infinity and OpenSea. Similar to the other top crypto wallets for NFTs, Trust Wallet offers a DApp browser. This makes it easy to access NFT applications with just a few clicks.
Trust is a solid digital wallet and a good option for storing NTFs, however, it exists only as a smartphone app, which makes it convenient only for those people who are much more comfortable with their smartphones than with laptops.
Coinbase Wallet
Coinbase is best known as an exchange platform, however, the service offers its own wallet. You can connect it to your exchange account and transfer your assets there. At the moment, the NFT wallet from Coinbase rivals Metamask as the most popular and best-rated wallet of this type. The wallet is available to all users of the platform. On the desktop version, you can access a tab that enables them to view NFTs associated with your wallet address. Coinbase Wallet's in-app exchange supports assets stored on the Ethereum Blockchain. The digital wallet has a built-in dApp software for sending out decentralized trades. For example, Uniswap may be utilized directly from wallets.
Crypto enthusiasts using Coinbase wallet can transfer tokens utilizing their username, even if they don't have a public address. Additionally, you can back up all of your private keys to ensure that your NFTs remain safe and secure. The main downside now is related to the supported blockchain networks. Coinbase Wallet only holds Ethereum-based NFT tokens.
ZenGo Wallet
ZenGo is yet another popular option for NFT owners. ZenGo was founded by Ouriel Ohayon, Tal Be'ery, and Omer Shlomovits. The wallet can connect to a wide range of DeFi DApps and NFT markets and can be downloaded for both Android and iOS devices. It offers its users biometric security and three-factor recovery.
ZenGo also functions as a cryptocurrency interest savings account, with daily interest accruing for stakers and lenders. You can connect to DeFi DApps using WalletConnect, including NFT marketplace OpenSea and The Sandbox metaverse.
Wallet ZenGo supports Bitcoin (BTC), Ethereum (ETH), Dogecoin (DOGE), Tezos (XTZ), Shiba Inu (SHIB), Polygon (MATIC), the Sandbox (SAND), Decentraland (MANA) and a number of other cryptocurrencies — 70+ in total. The list of supported assets is quite short, and that is probably the main disadvantage of this digital wallet.
Enjin Wallet
The Enjin wallet was founded by Maxim Blagov and Witek Radomski and specializes in in-game NFTs. Enjin Wallet makes it easy to collect NFTs and other collectibles that are used as in-game items. The platform also has its own marketplace where digital assets can be traded using Enjin's token, ENJ. The platform includes easy-to-use features and early access to various DeFi apps.
One of the disadvantages of this wallet is that it supports exclusively Ethereum-based NFTs.
Conclusion
As the world of digital art keeps developing, the technical field tries to keep up with the growing demand. This is shown by the growing number of separate wallets. How many NFT wallets exist? By the third quarter of 2021, there were around 185,000. As more and more people join the crypto and NFT-field, this number will only grow.
Where and How to Buy NFTs?
If you'd like to buy NFTs, StealthEX will be able to help you. You can buy NFTs with crypto tokens. Our crypto collection has more than 450 different coins and you can do wallet-to-wallet transfers instantly and problem-free. The majority of NFT marketplaces use Ethereum cryptocurrency to buy and sell NFT art. Thus, if you want to join NFT community, you will need to stock up on your Ether tokens.
Just go to StealthEX and follow these easy steps:
Choose the pair and the amount you want to exchange. For instance, BTC to ETH.
Click the "Start exchange" button.
Provide the recipient address to transfer your crypto to.
Process the transaction.
Receive your ETH coins.

Follow us on Medium, Twitter, Telegram, YouTube, and Reddit to stay updated about the latest news on StealthEX.io and the rest of the crypto world.
Don't forget to do your own research before buying any crypto. The views and opinions expressed in this article are solely those of the author.
crypto wallet
cryptocurrency
NFT
non fungible token
wallet
Recent Articles on Cryptocurrency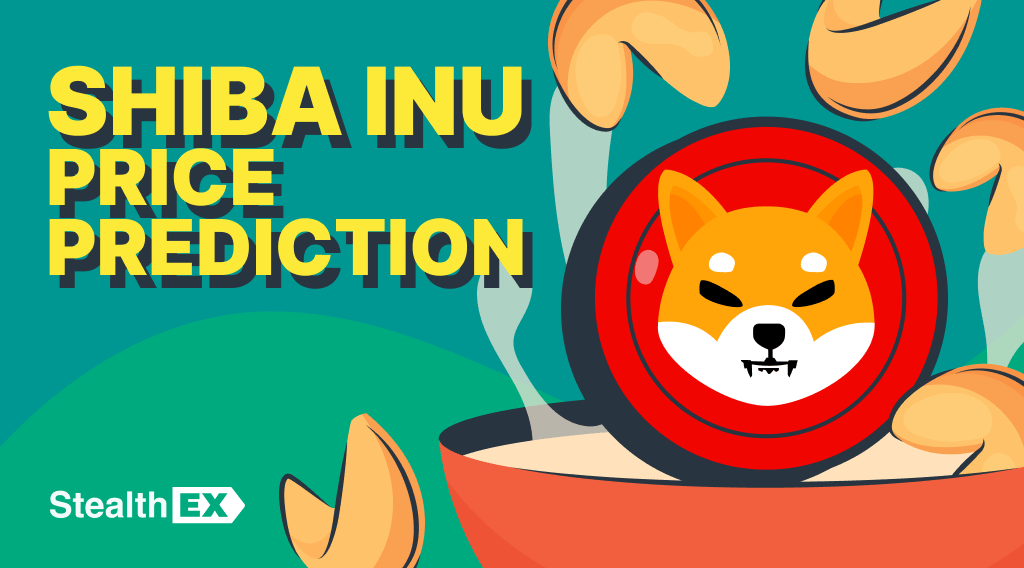 November 28, 2023
Price Prediction
Shiba Inu Price Prediction: Will SHIB Coin Reach $1?
Shiba Inu price prediction, by the end of 2030, the SHIB coin price is expected to reach a maximum level…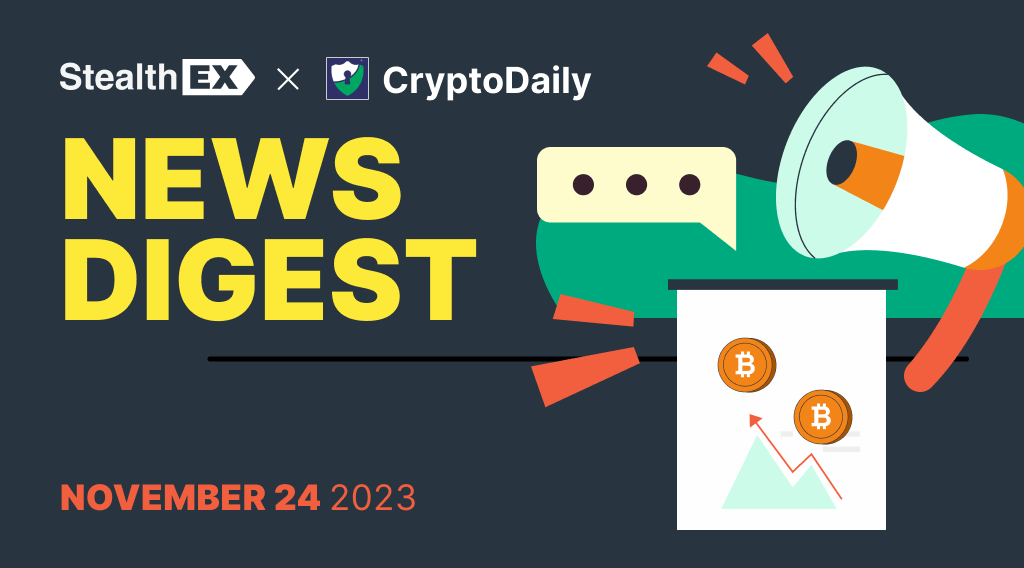 November 24, 2023
Crypto World
StealthEX & CryptoDaily: Key Elections, Investments, and Crypto Market Movements
Welcome to StealthEX weekly crypto digest, in collaboration with CryptoDaily: summary of this week's key events and trends in the…